I've just returned from a weekend in Timisoara in Romania and found it to be such a perfect destination for a weekend break. It really ticks all the boxes and here are just 10 reasons why I think you'll love it too!
If you haven't seen it yet, check out my travel journal from Timisoara to see everything I got up to and a couple of videos from my trip.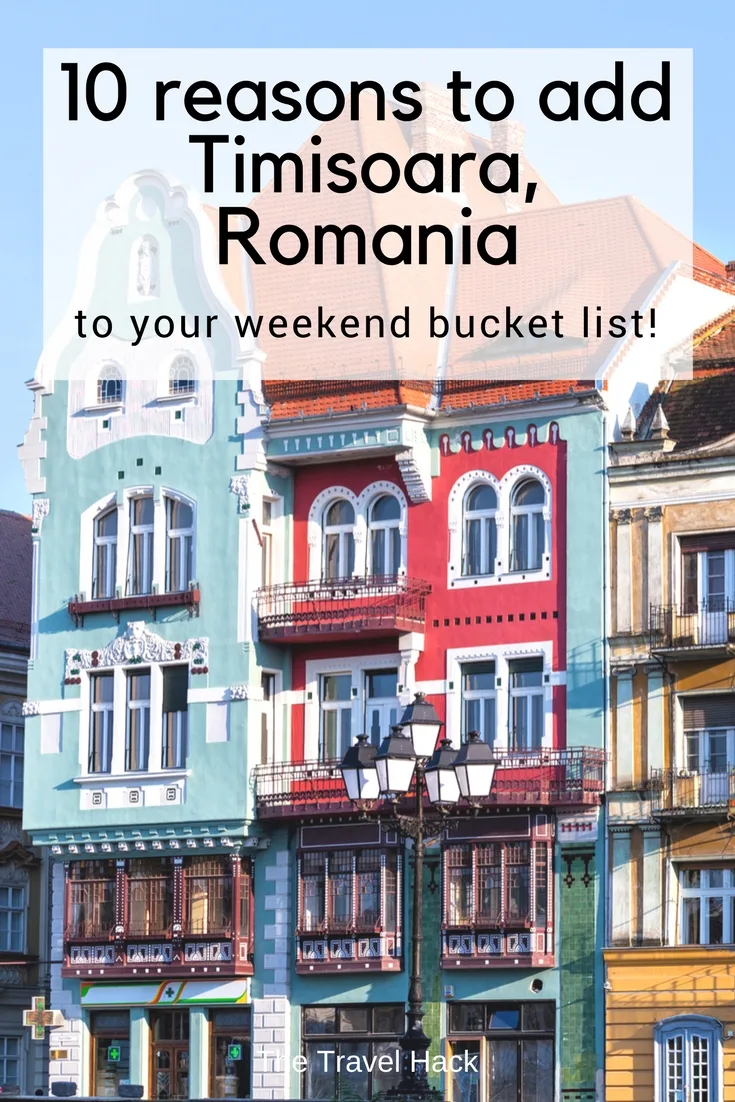 It's cheap
Maybe this shouldn't be the number 1 reason on the list but it's such a major factor to think about when travelling abroad, especially for a weekend. I've had so many weekend trips where I've found a cheap flight and a fairly cheap hotel but then spent an absolute fortune while I've been away. Your 'cheap weekender' can easily cost as much as an all-inclusive 7 day holiday!
But not in Romania.
Check out my last post about how much my weekend in Timisoara cost but I can tell you now that it's cheap. We had one dinner for 4 people at a restaurant in the city centre looking out to the Orthodox Cathedral and the bill came to £15.
It's beautiful
This is a situation when pictures speak louder than words so have a scroll and look how gorgeous Timisoara is!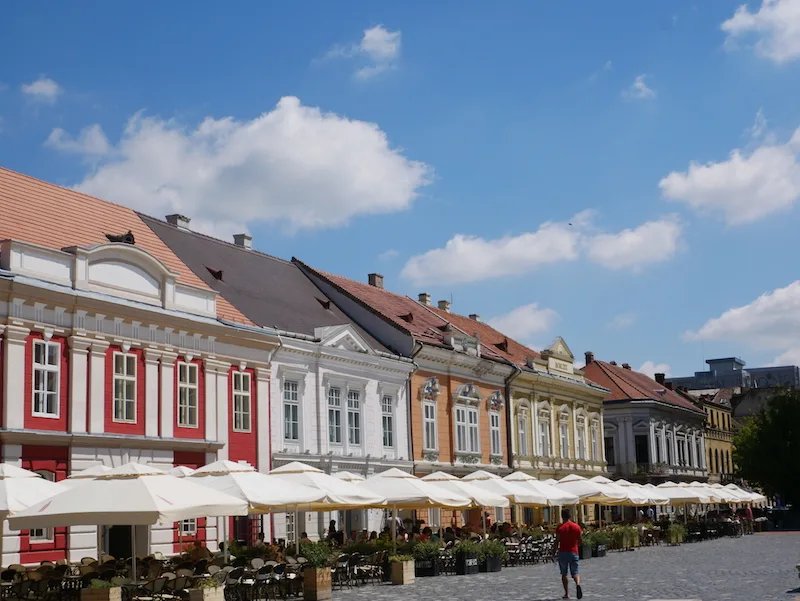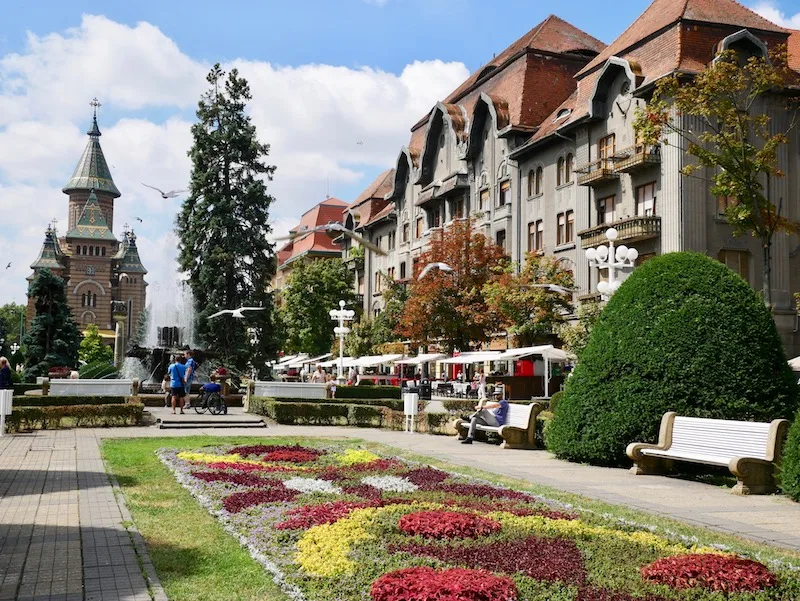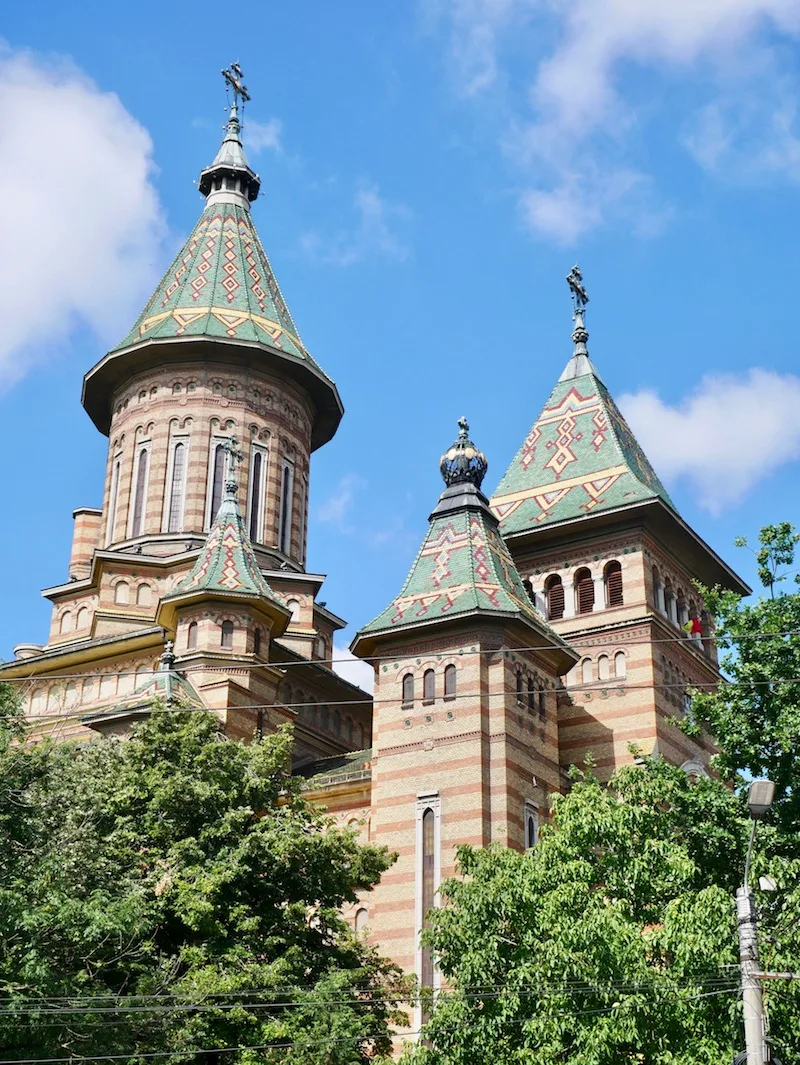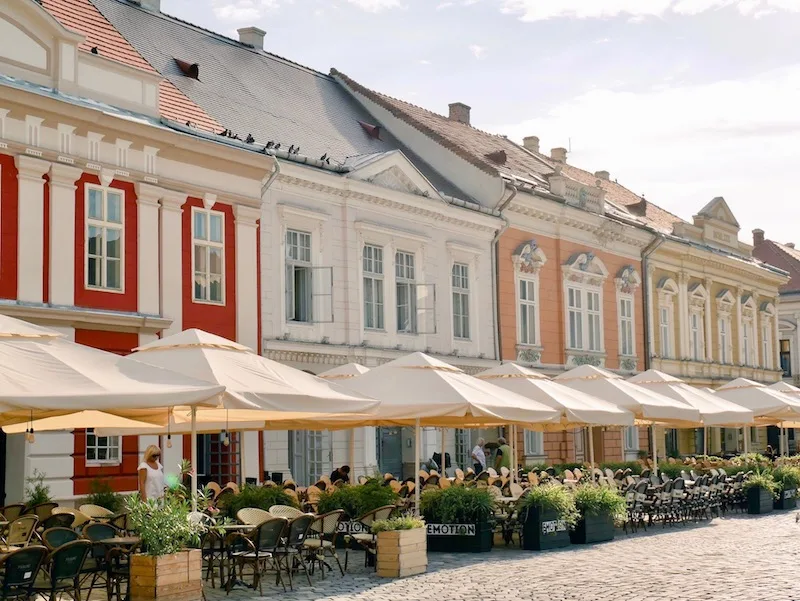 It's small
When I'm visiting a new city for a weekend break I think it's actually a good thing if the city is small. I like it when I can see and do most things the city has to offer in a day or two. I don't want to go home and feel like I've missed seeing something really important, but I also don't want to spend my whole trip rushing from one thing to another while I frantically tick things off my bucket list.
I feel like in 1.5 days you can really see most of what Timisoara has to offer, so you're left with plenty of time to relax, soak up the sun, enjoy long lazy meals, have a lie-in and enjoy an afternoon doing nothing at all. This is what weekenders are all about and there's nothing worse than going back to work on Monday or Tuesday feeling tired and stressed!
And because it's small you can also walk around most of the city without bothering with public transport or taxis. (Although if you do take taxis they're SO cheap!)
It's hot
Summer temperatures can climb above 40 degrees. It's hot and it's wonderful!
Spring is a brilliant time to visit Timisoara if you don't like it so hot. I've been told autumn can be very wet and winter is freezing. Temperatures get as low was -40c in the winter! It looks beautiful in the winter but I'm not sure I could handle it being so cold!
There are lots of great places to eat and drink
We found the food in Timisoara to be a little hit and miss. We had some great meals at restaurants like Craft Rooftop but we also had our fair share of average meals. (I want to stress here that they definitely weren't bad meals! We didn't have any bad food, just meals that aren't exactly worth writing home about). But something we did have in every restaurant was a gorgeous experience. Whether we were sat overlooking Liberty Square or in a rooftop restaurant overlooking Victory Square, we always had a really nice experience. The setting was always lovely, especially in the restaurants that spray cool mist over you as you sit and drink your wine.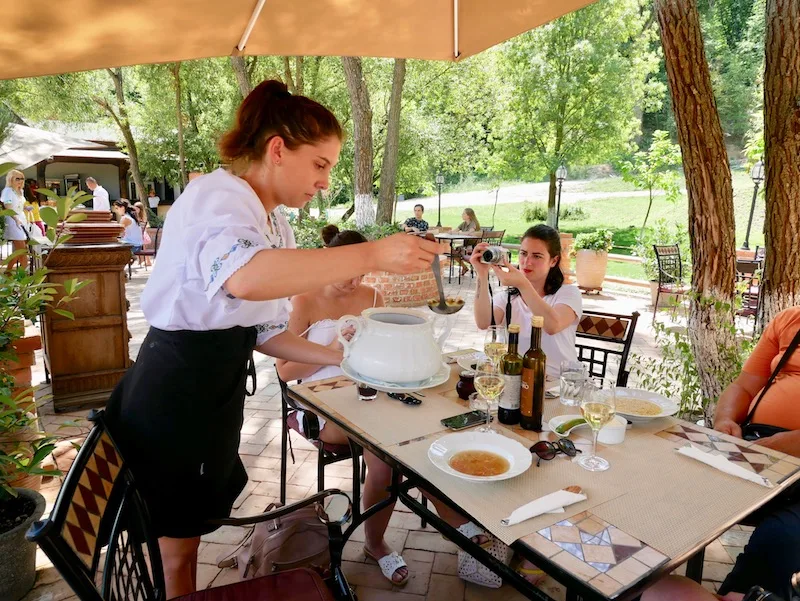 It's less than a 3 hour flight from London
Another bonus for anyone travelling from the UK and visiting for just a weekend. We flew from Stansted with Ryanair and flights cost about £40 return when booked in advance. (I know, I said it was cheap!)
There's a 2-hour difference and you lose that time on the way out but you gain it on the way home so, weirdly, you arrive back home about half an hour after you left Timisoara.
The outdoor pools
Because it can get so hot in Timisoara there's this pool culture where many locals go to swimming pools to cool off. There are lots of outdoor pools around the city with delightfully fresh water on a 40 degree day! It's a nice place to hang out for an afternoon, soak up the sun and relax.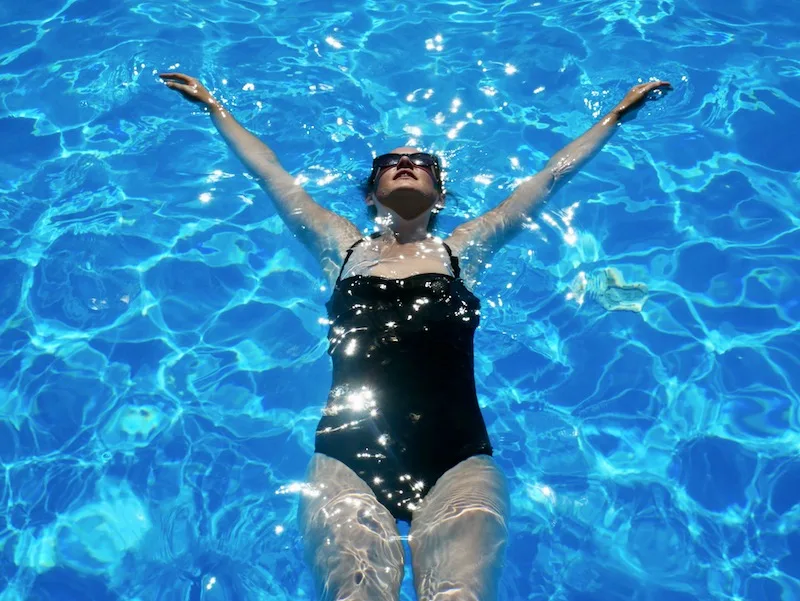 The city's parks and river
Timisoara is such a green city with loads of little parks scattered around and a couple of bigger parks. Rose Park is a lovely one – as the name suggests, it's full of beautiful roses. There are often events and gigs here too. Then there's Kid's Park and this will be a dream if you're travelling with children. There's a bouncy slide, an enormous model castle, crazy golf, all your usual climbing frames, swings, slides and seesaws, fountains, bikes and trikes to hire, segways to hire and so much more stuff.
And then there's the river which runs around the city. You can hire boats to gently glide up and down the river, ride a bike along the banks, take a walk or enjoy the scenery from a riverside bar.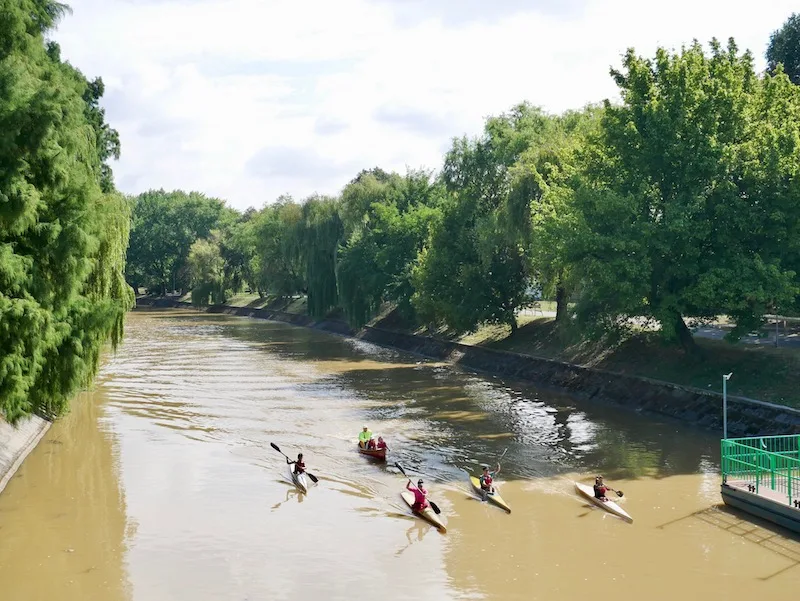 Activities outside the city centre
If you decide to visit Timisoara for more than 2-3 days then there's plenty to keep you entertained outside of the city. We visited Cramele Recas Winery for a short tour and wine tasting and this was lovely if you're into your wines. The wine is delicious and the staff are really friendly and knowledgeable. We also visited Herneacova, an outdoor activity centre that's great for families. They have horse riding and a treetop adventure park (a bit like GoApe), a giant BBQ and picnic benches as well as a nice restaurant for lunch.
The nightlife
One reader even messaged Elle to recommend sleeping all day so you can enjoy Timisoara at night because this city really comes to live at night, especially during the summer! It gets so hot during the day that 8-9pm is a really nice time to get out and explore.
Anywhere along the river is the place to be with loads of cool bars and restaurants lighting up the area. The music is loud and the drinks are flowing but the atmosphere is relaxed and super stylish. All the bars have quirky seating areas with beanbags or deck chairs across the grass.
It isn't all about drinking though, you'll find people running and cycling along the river on cruising up and down on a pedalo. We hired a pedalo during the day and we had lots of fun but it was so hot!