As I drove down the stony road that led to Penvale Lakes Lodges I instantly felt like I was driving into somewhere special. I'd just passed through the pretty Welsh town of Llangollen, driven alongside the river and canal, seen tourists queuing for homemade ice creams and saw people sat outside pubs as they drank cold beers in the sunshine. This is the kind of place I like to spend the weekend!
I'd spoken to Robbie, the owner of the lodge, the day before and he'd told me all about this beautiful sense of peace that surrounds the lodge. I wasn't entirely sure what he'd meant until I arrived and felt it for myself.
Once I reached the end of the stony road I crossed a wooden bridge over a pretty stream. I had the car windows open and it was like the countryside noises were suddenly amplified, as though someone turned the 'nature volume' up high. Birds were chirping and the wind was blowing through the trees while the stream shushed along to my side. Sorry, that sounds like a flipping Disney film but that's honestly what it was like.
The lodge is one of about 10 lodges set in 33 acres of woodland. The lodges face the pretty lakes and well kept gardens and they back onto the rugged Welsh mountains and incredibly tall trees. It's the perfect mixture of well-kept and natural beauty.
Penvale Lakes Lodges are Canadian inspired lodges and you can see it in the grand design and gorgeous wood. The lodge sleeps 8 adults in 4 bedrooms. We also had two babies in cots as the two larger bedrooms had plenty of space.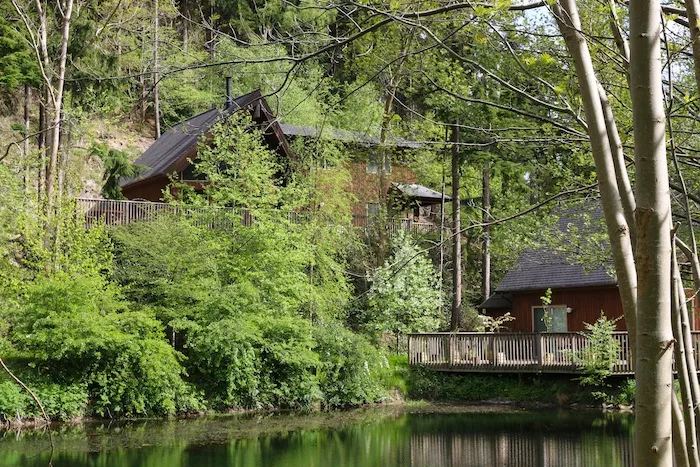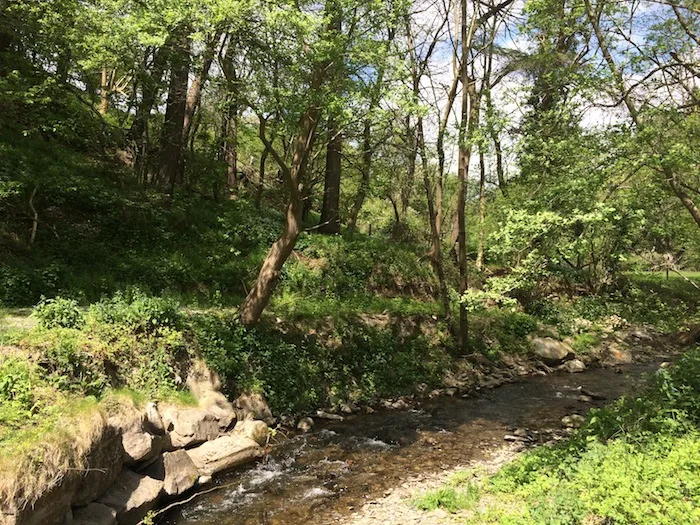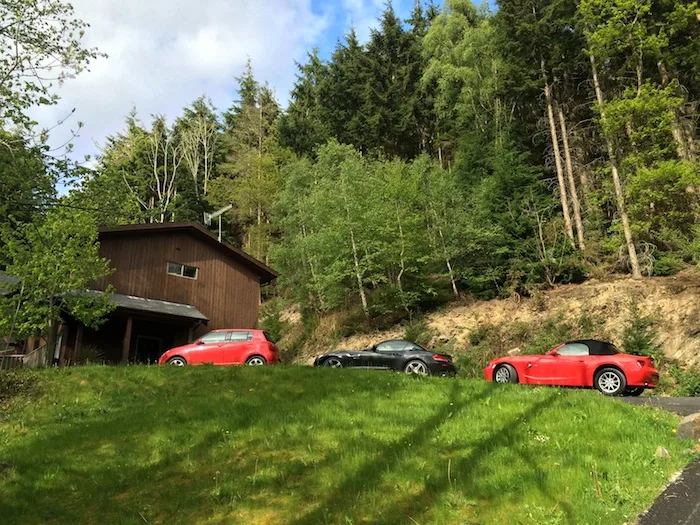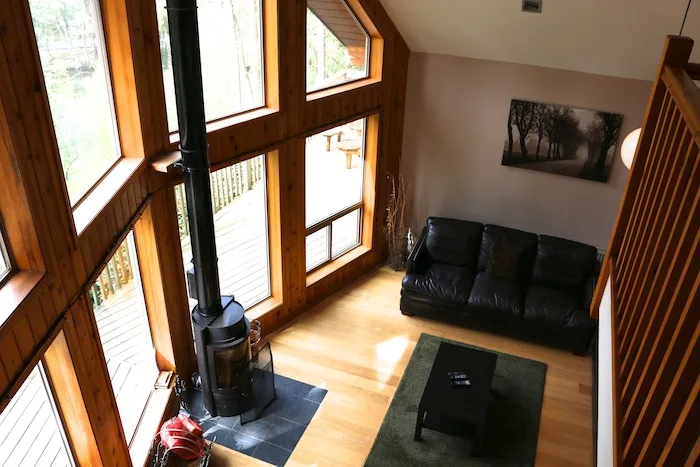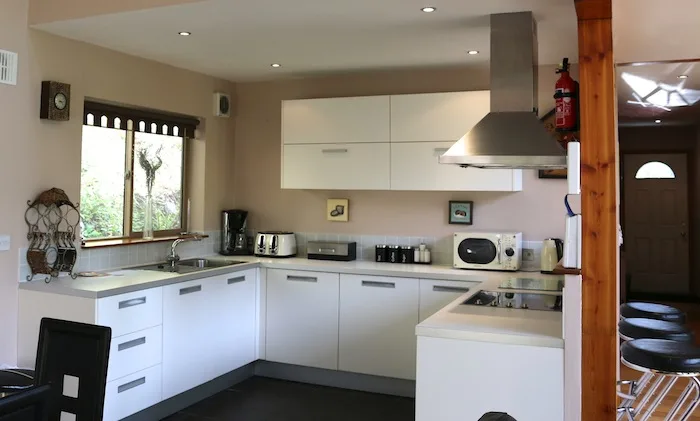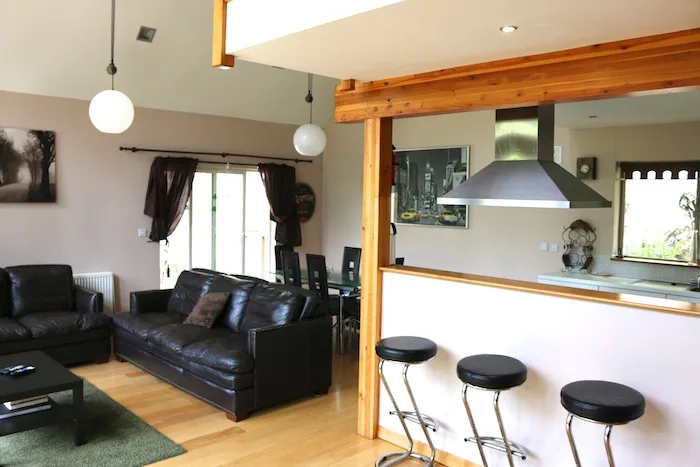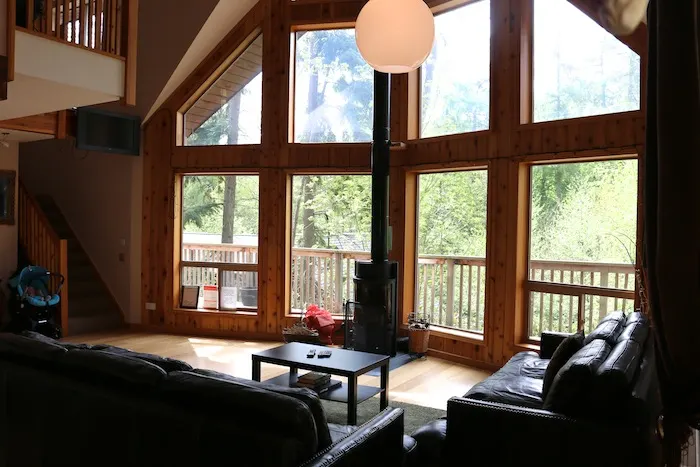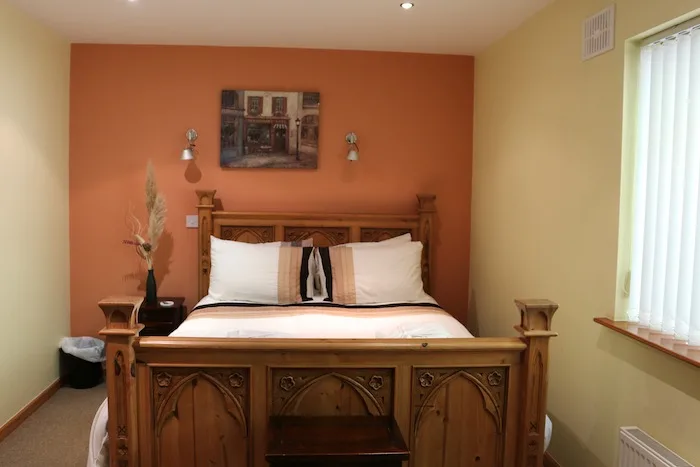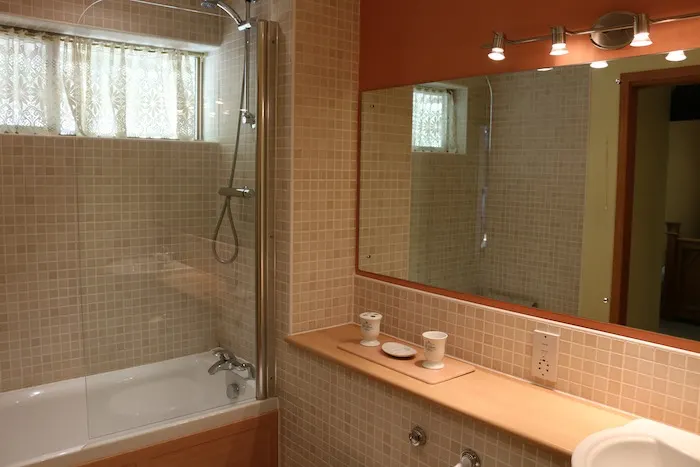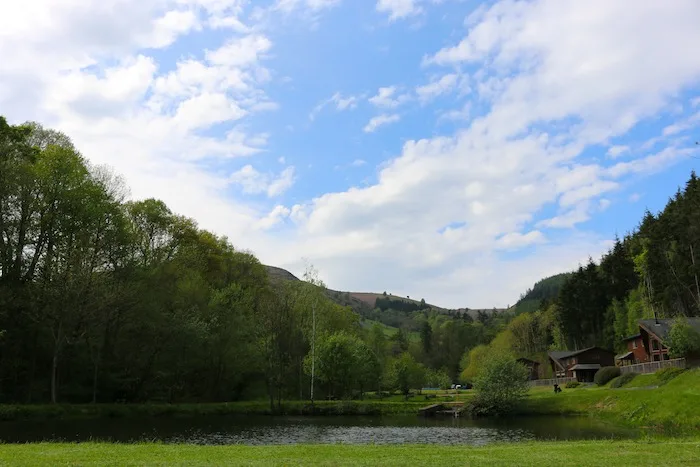 The lodge is made up of:
1x master bedroom with ensuite
1x large double with en-suite
1x smaller double
1x bunk beds
1x downstairs toilet and utility
1x main bathroom
Large open plan living, dining and kitchen area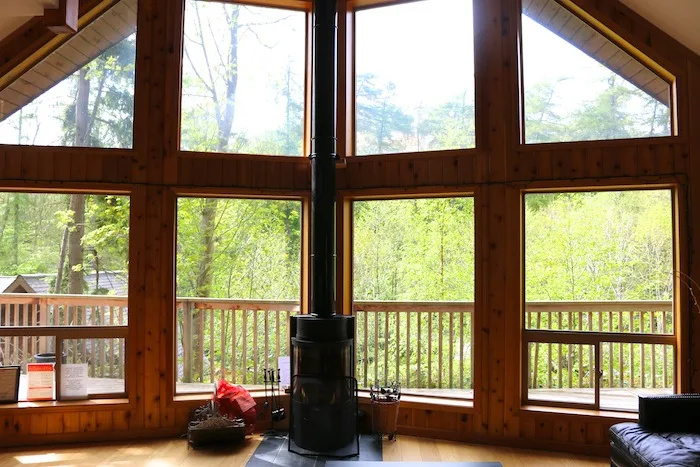 The main feature of the lodge is this window. I could have sat on the sofa and stared out of that window all day. And all night actually because once darkness fell we had the log burner blazing and sat around it until late into the night.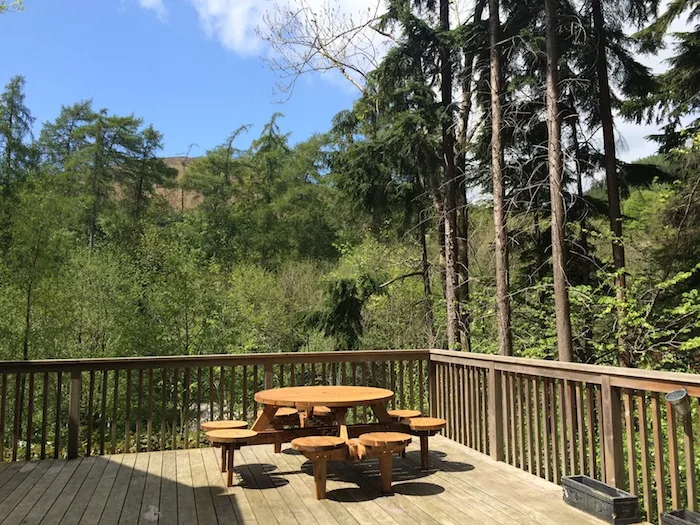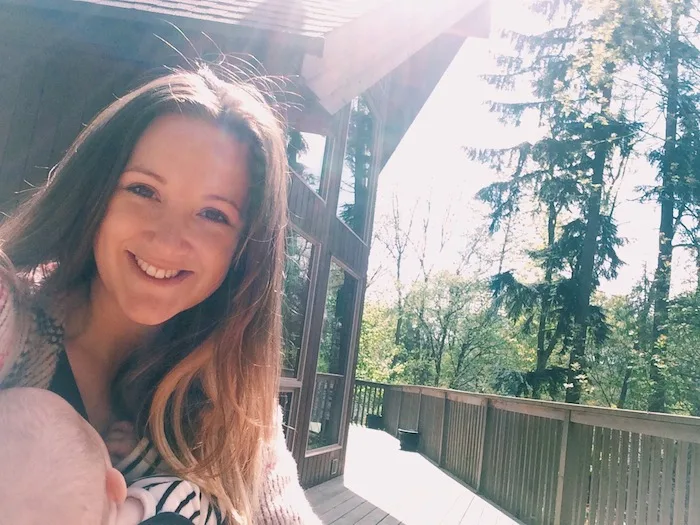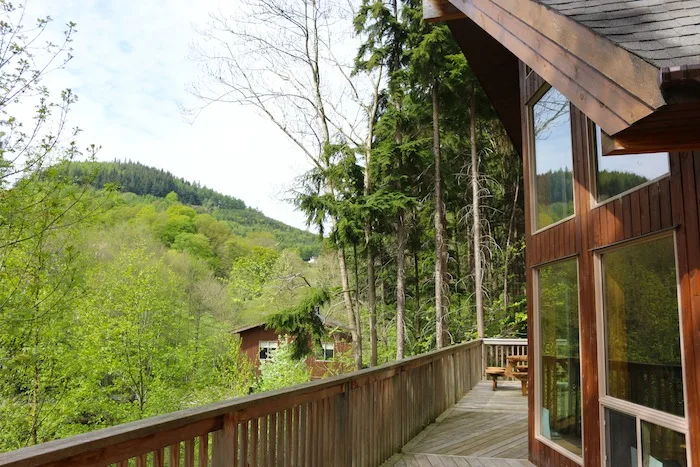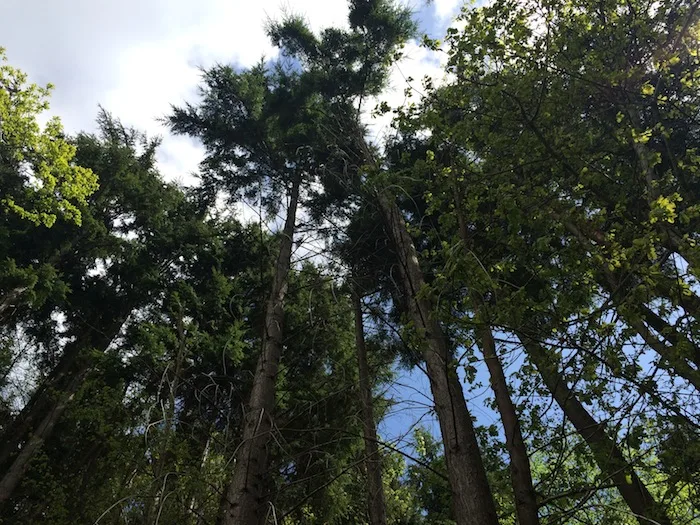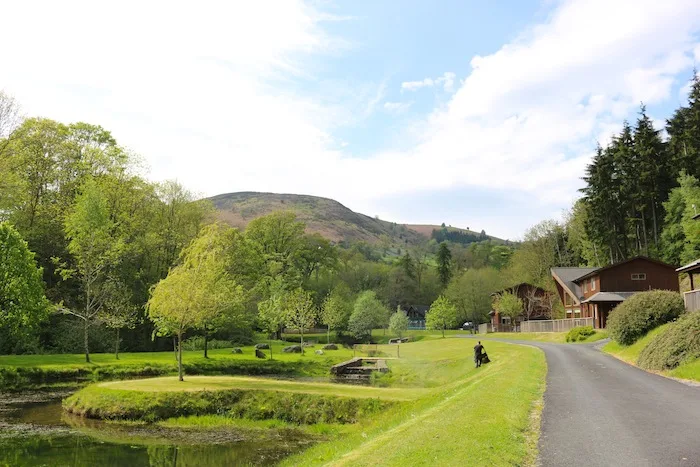 The veranda surrounding the lodge was a perfect sun trap in the afternoon and made a gorgeous spot for a BBQ overlooking the lake.



Perfect for kids
This was George's first holiday (you can read more about his thoughts about his first holiday here) and my friend and her two little girls aged 2 and 4 also came along. The lodge was absolutely perfect for children.
The large, open plan living area was spacious so great for playing games. There weren't baby gates on the stairs but there is a baby gate available outside to stop kids running off the veranda.
There was also a cupboard full of games and DVDs for kids.
The lodge has high, vaulted ceilings so noise does carry around the house. It didn't bother our little ones but it's something to be aware of for super light sleepers. (A white noise toy like Ewan the Dream Sheep helps.)
In the communal grounds there's a small play park, plenty of grass for running around and a nice swimming pool.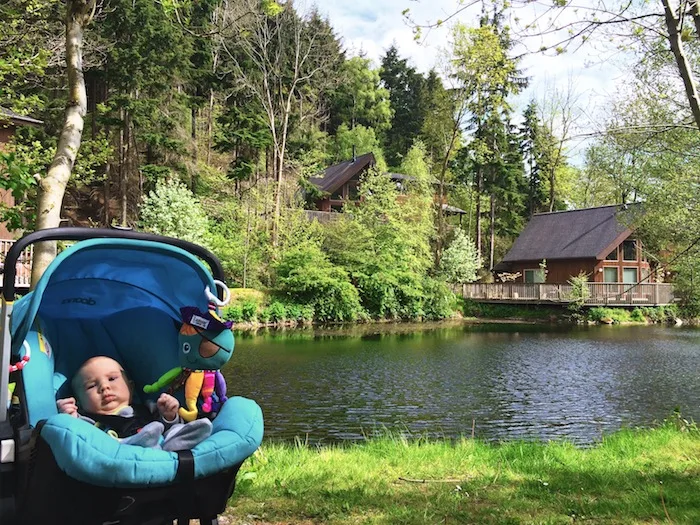 Dog friendly
Yey, you can bring your furry friends to Penvale Lakes Lodges



Location
Penvale Lakes Lodges is located a short drive outside of Llangollen in North Wales. Llangollen is a gorgeous town and has a quaint Welsh vibe. It gets very busy on sunny weekends but it's worth battling the crowds and queuing for an ice cream at Candy Cottage.
While in Llangollen I'd recommend a long walk along the canal, lunch at The Corn Mill, a paddle in the river where the rocks make a perfect shallow spot for wading and then vintage shopping at Harley's Vintage Boutique.

Valle Crucis Abbey is just a 2 minute drive from Penvale Lakes Lodges. I wouldn't recommend walking because there isn't a footpath along the country lane. This is a 13th century abbey surrounded by a campsite. The campsite has a nice cafe where you can get tea and cake and there are walking trails surrounding the campsite.



Price
Penvale Lakes Lodges was £149 per night during the weekend I stayed. That's less than £20pp and I think that's an absolute bargain! I'm sure the prices vary depending on the weekend and you need to book for a minimum of 3 nights.



Final thoughts
I seriously can't fault Penvale Lakes Lodges. It's a beautiful lodge in a beautiful location. You feel like you're a million miles from anywhere when you're really just 10 minutes from a bustling little village.
It's perfect for a family friendly getaway in North Wales with plenty to see and do in the surrounding area.
More Info
Find out more about Penvale Lakes Lodges on Booking.com.