Today's post is a very special post as it's George's first guest post. Hopefully it will be the first of many as we travel and explore together.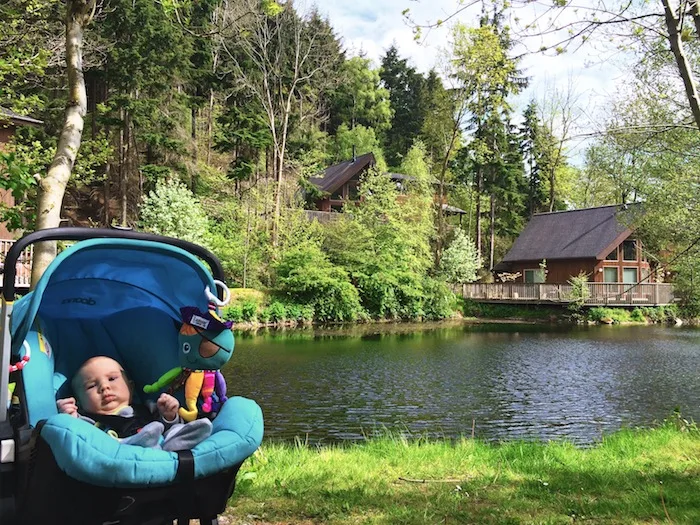 This weekend I took my first holiday to Llangollen in North Wales. It was my first time away so I was a little nervous but I had nothing to worry about, travelling is a lot of fun.
I might not look like I'm having much fun in the photo above but I am really, mum just caught me at a bad angle and got all my chins in the photo! Here I am with my friend Captain Calamari. We were enjoying the views across the lake and you can see our lodge tucked away in the background behind the trees.
If you're wondering how to say Llangollen (I don't blame you, it's one of those tricky Welsh words I'm still struggling with), it's pronounced clang-o-clen. Sort of. That's obviously not how you properly say it and I'm sure all the Welsh people out there are cringing at me, but if you don't speak Welsh that's the easiest way for me to explain it. What ever you do, don't say lan-golen. Everyone will roll their eyes and think you're a real tourist 😉
We spent the weekend staying in this incredible, Canadian style lodge called Niagra Lodge. It's just on the edge of Llangollen in a secluded 33-acre valley and is surrounded by mountains and trees. I couldn't believe this was Wales! Everyone kept saying it felt more like Canada but I'm not sure because I haven't been there yet.
We sat out on our veranda in the sunshine and could hear nothing but birds chirping and streams shushing all around us.
There were a few other lodges that surrounded lots of pretty lakes and perfect gardens but we barely saw or heard anyone else all weekend. It was perfect for my first chilled out holiday.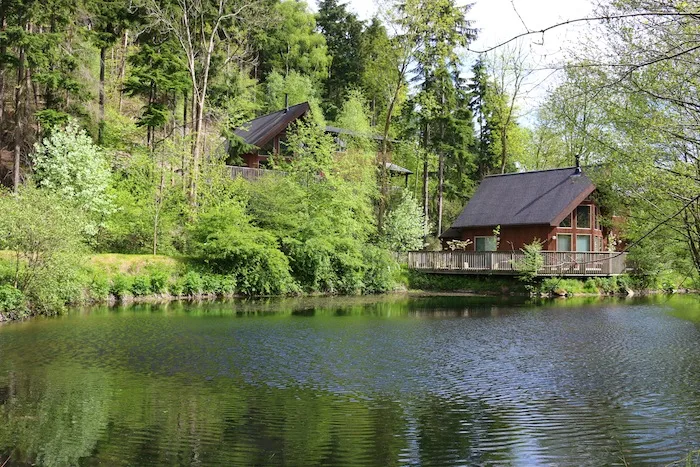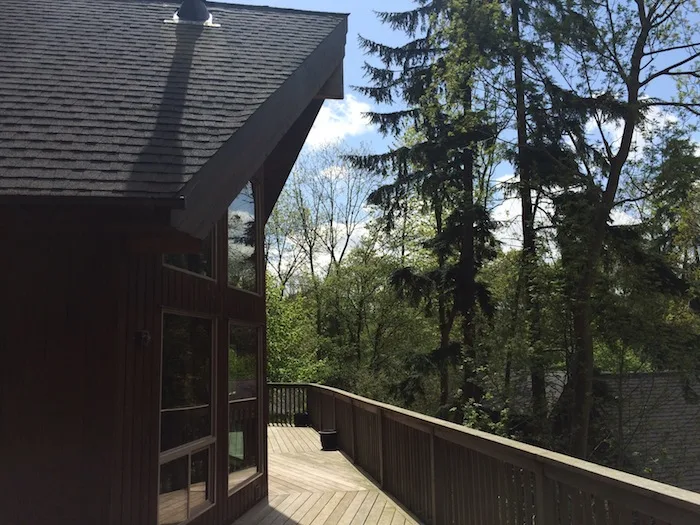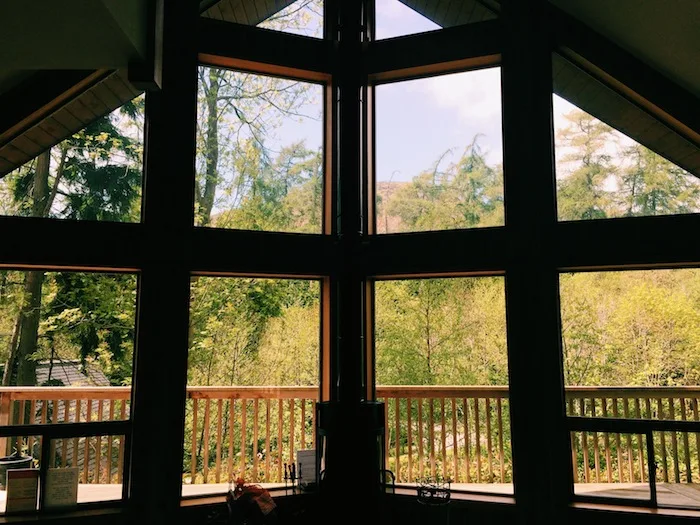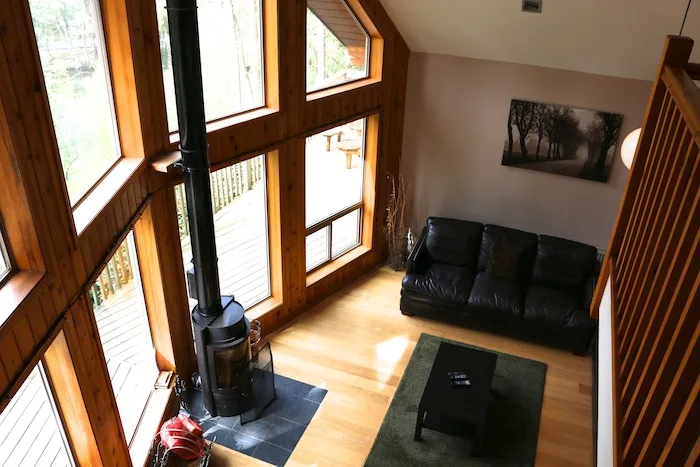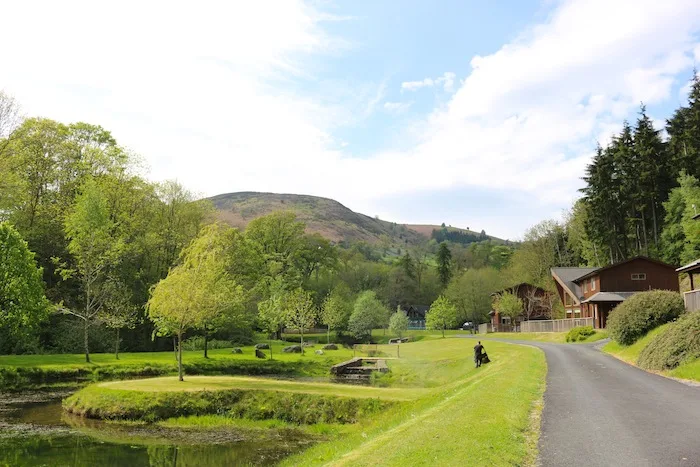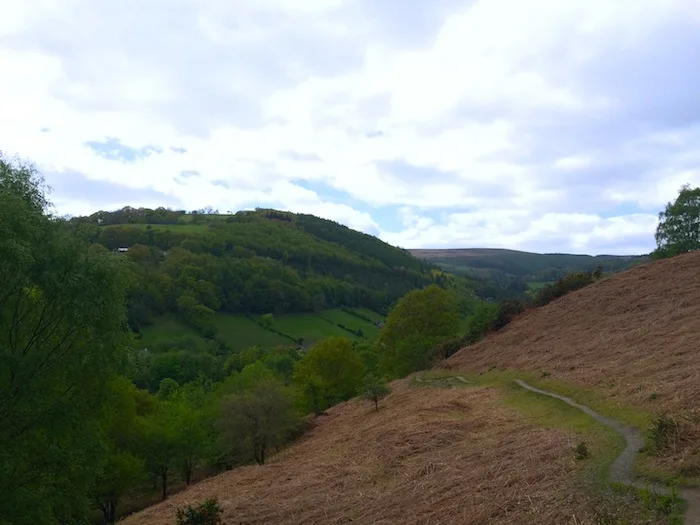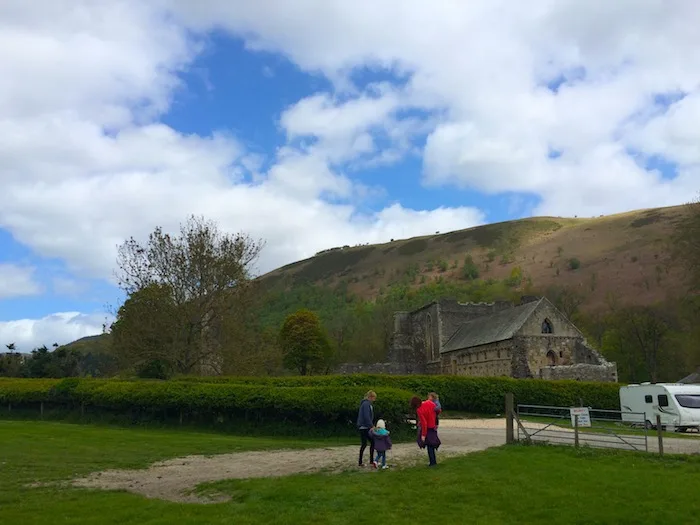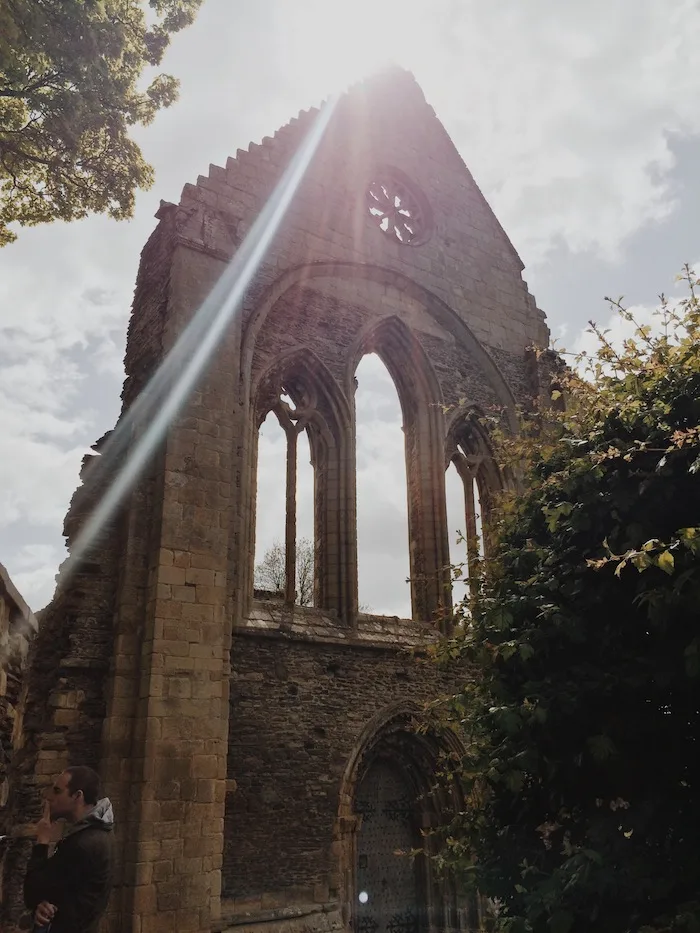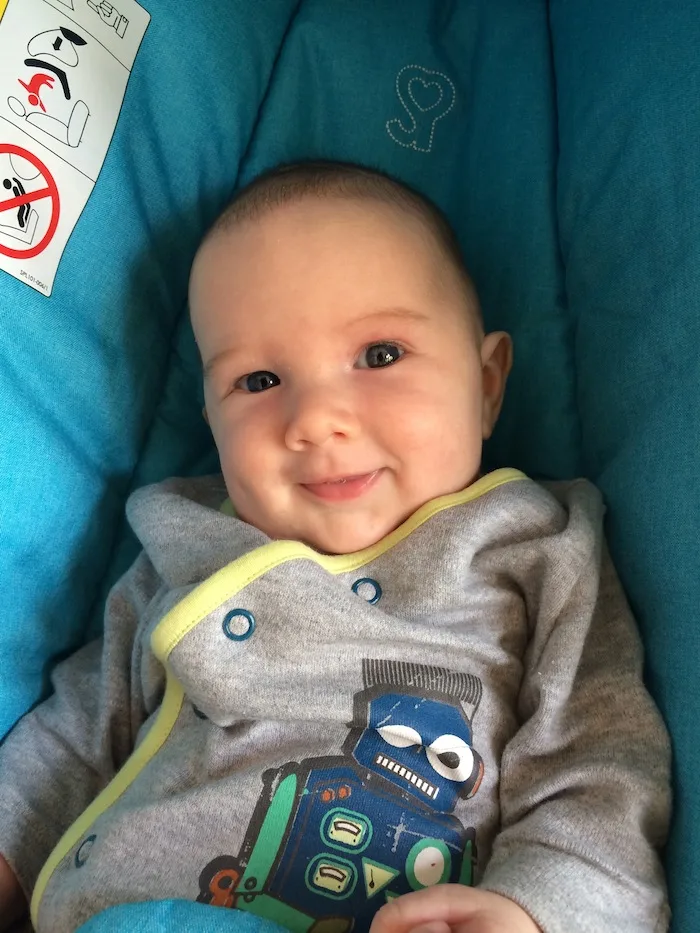 On Saturday we visited Valle Crucis Abbey, an old monastery built in 1201. It was just a 5 minute walk from the lodge but the road to the abbey doesn't have a pavement so we were lazy and drove there. We then followed the public footpath for a big walk up the mountains where we passed fields full of bluebells and curious sheep followed us along. We then headed into Llangollen for ice creams and a stroll around the pretty village.
My mum will be writing a proper review from the lodge this week so keep your eyes peeled. I've got lots of trips coming up over the next few weeks so I'll be sharing more from my adventures and some tips for travelling with a small person like me.
Big thanks to Holiday Lettings and Robbie, the owner of Niagra Lodge, for our stay. We had a fantastic time!