As with many British cities, Newcastle has its fair share of galleries, museums, historical attractions and sporting attractions to pick from.
But what if you are looking for something a little different? A little less mainstream perhaps? Maybe you prefer the unusual, or downright bizarre. If that is the case, then this post is for you.
Here's a selection of unusual, odd, and quirky things to do, in and around Newcastle, so go on….try something different.
Passage to India on the Curry Train
For lovers of Indian food and travel, this is a novel way to spend your evening.
Instead of heading to the local Indian, head to Newcastle Central Station for a journey into the Northumberland countryside. You will be greeted like a Raj at the station, by ornately dressed staff who will escort you to your train.
As you leave the bustle behind, and journey to the former Roman town of Corbridge, you will be served drinks and your orders taken. Upon arrival at the restaurant, conveniently located in the Old Station House, you will be greeted by sizzling platters of mouthwatering delights.
The train will even return you back to Newcastle after your dinner!
You could go shopping at the Metro Centre, and whilst it may be the biggest indoor shopping centre in Europe, let's face it, you can do that kind of shopping anywhere.
If you're visiting in December, how about heading back in time to the Castle for a taste of medieval Britain instead?
Between the 12th and 14th December 2015, the castle will be inhabited by an unruly gaggle of medieval entertainers, artisans, and shopkeepers, bringing you a Yuletide extravaganza.
Enter a bygone era as local merchants train you in the forgotten art of wool spinning and lace making. Now that's a present that isn't likely to be duplicated under the tree.
There will be storytelling, sword demonstrations, a medley of food selections and entertainment for you to feast upon.
It's All About The Bike
You could go watch a game of rugby or football, or even head to the horse racing, but for something different how about hiring a bike from the Cycle Hub?
Follow in the wheels of those pioneering cyclists who have put together a selection of routes, of varying lengths and difficulties, for you to enjoy.
You could cycle the paths alongside the Tyne, taking in the seven bridges of Newcastle, and maybe stopping off for the odd tipple, at just one of the fabulous places that make the Ouseburn Valley such a great destination.
There are cycle paths, trails, and country roads to choose from. Alternatively, you could head out to the coast, and sample some of the great beaches around the city.
Be warned: you may need your thermals! Only the foolish, or those used to arctic temperatures, will bathe on these beaches in a bikini.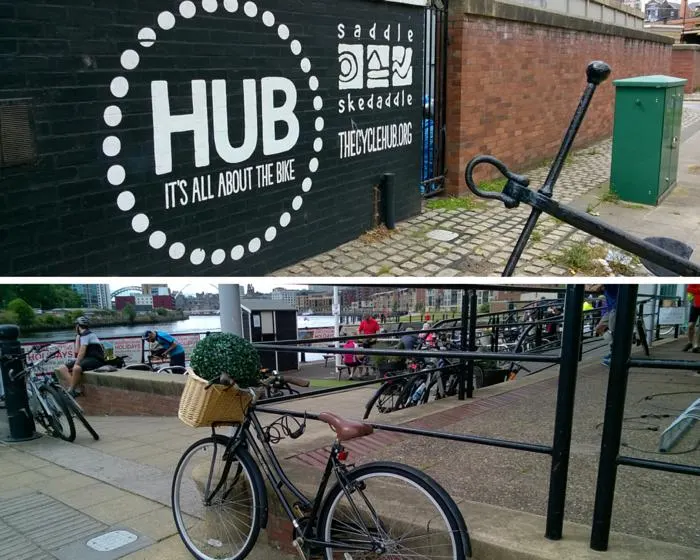 Become a Gin Connoisseur
Who doesn't love a gin and tonic now and again? However, if you are a gin enthusiast, there are a few must see destinations for you.
First up, head to Dacantus for a gin tasting session in the Gin Lab where you can sample a selection of gins and tonics. You will learn about the different styles of gin, and can soak it up with a bite to eat afterwards.
With your new found knowledge, head next to Pleased To Meet You, where you can select from over 50 types of Gin. PTMY, as locals affectionately know it, can also introduce you to the Highbridge Gin Club, the Martini Lunch or a range of exquisite cocktails.
After all that, hopefully you can find your hotel, as you may need to sleep it off!
Witness Battle between Romans and Barbarians
No I'm not talking about a night on the 'Toon!
English Heritage Hadrian's Wall hosts a series of events throughout the year that bring to life the daily activities of soldiers on in Roman times.
Children and adults can dress up, participate in archaeological digs, try out different weapons, and revel in tales of Roman life, vividly recreated by costumer performers.
If you really want a treat, head up to Birdoswald, Chesters or Housesteads Romans Forts in early September for the visual spectacular that is Hadrian's Wall Live. You can view a short video below, which gives you a taste of what it's all about. Lots of events will be taking place over the weekend including talks, workshops, re-enactments and of course battles.
At both Birdoswald and Housesteads Roman Forts, you can witness battles between the 80 strong, highly professional, Roman army, and the brutal 50 strong uncultured, barbarians. Prepare yourself for colourful combat, blood, gore and glory!
Full details can be found at Hadrian's Wall Live.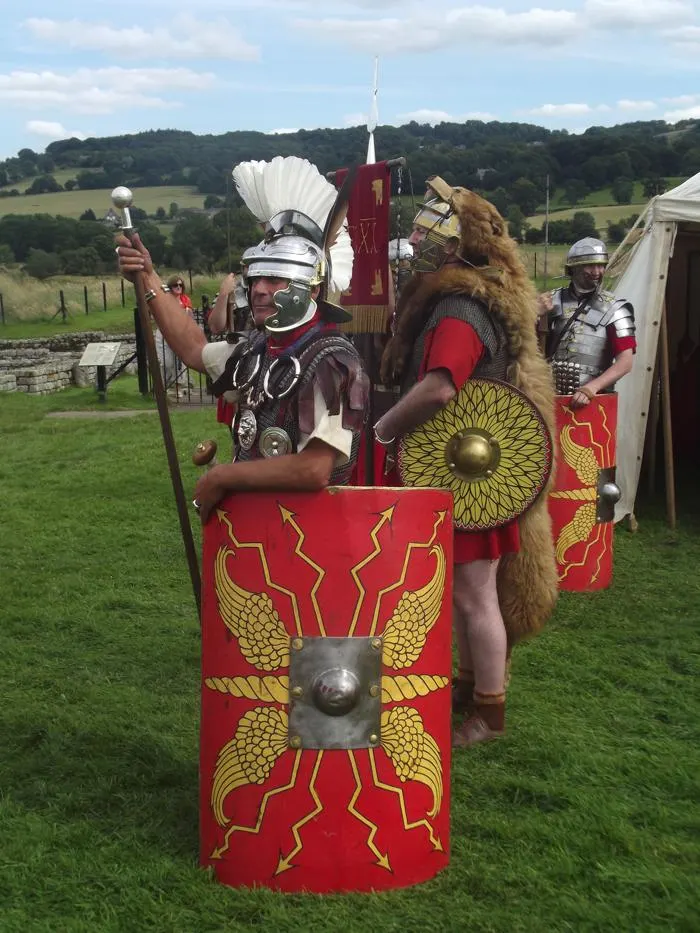 Get a Taste for Heights
For fabulous views over the City, head to Six at the Baltic on the Gateshead side (South) of the River. Yes Gateshead is to Newcastle what Buda is to Pest! A city divided by a river, but thankfully you have seven bridges so don't worry you won't be stranded.
The restaurant offers sumptuous menus, afternoon tea, cocktails and drinks at the bar. If you can tear your eyes away from the jaw droppingly, beautiful drinks and food creations, you can enjoy far reaching views of the City.
For views of a more macabre kind, you can head to the castle, where a recent renovation project has uncovered stories of prisoners being hung drawn and quartered, plus a bizarre tale of death by flying donkey. I kid you not!
Scare yourself silly with ghost stories, dungeons and views from on high.
Visit the angel
Finally, if you have not already visited the Angel of the North, no visit to Newcastle would be complete without a trip out to this iconic 20 metre tall steel sculpture, with a whopping 54 metre wingspan. Frequent bus services run from both Newcastle and Gateshead to get you there.
So there you have it, for the rebellious, some rather less obvious visitor attractions await in Newcastle.
I will leave you with my top travel hacking tips for Newcastle.
Thanks go to Newcastle Gateshead Initiative and English Heritage, who co-hosted our weekend. All views are my own, and unedited.