How many times have you read a blogger's review of a hotel and seen that they get special treatment – macarons on arrival, or champagne in the room? I'm not saying it's a bad thing – I love those little touches that make me feel welcomed.
But have you ever thought 'that's nice for you, but I won't get that if I stay there'?
Well, when you stay at a DoubleTree by Hilton Hotel, everyone gets treats when they check in. And the DoubleTree treat isn't some average pillow chocolate, either – it's a warm, gooey, absolutely delicious chocolate chip cookie.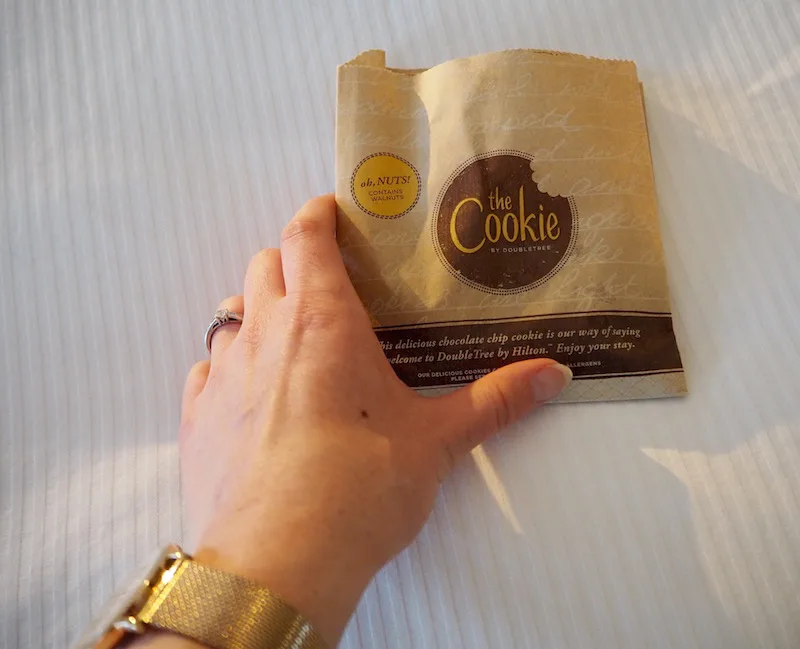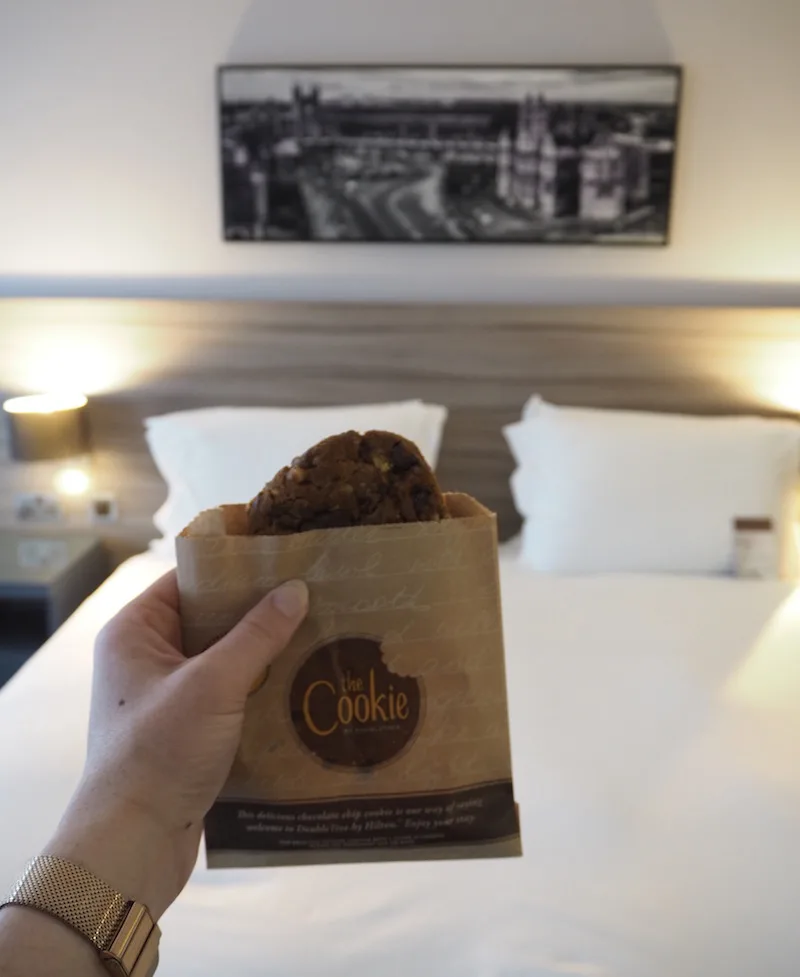 Which is exactly what I felt like when I checked into the DoubleTree by Hilton Bristol City Centre, dripping wet from having walked along the waterfront from the SS Great Britain in the pouring rain.
I was handed my room key and a cookie, and then I collapsed on the lovely bed and scoffed that warm, delicious treat in my dry, comfortable room.
My stay at the DoubleTree Bristol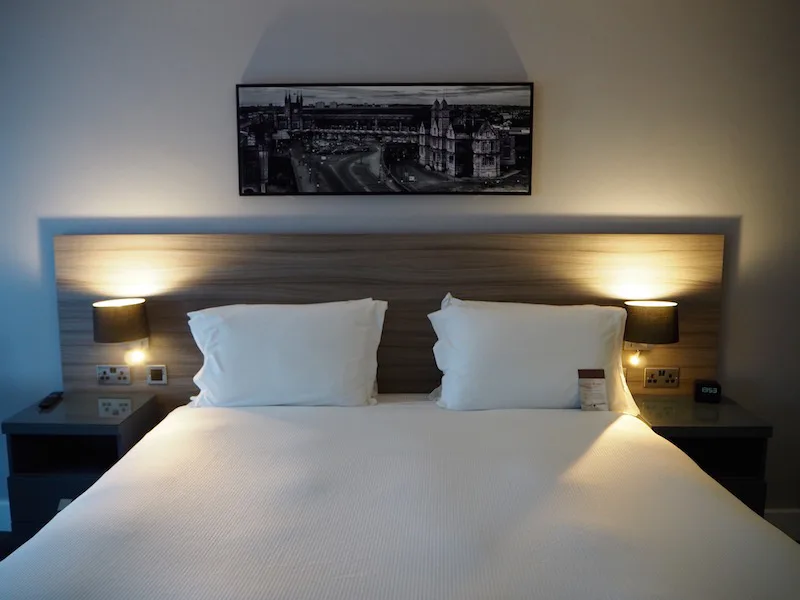 The thing I love about DoubleTree hotels is that they all feel familiar – a bit of a home away from home. It's like when you're in a foreign country and you suddenly spot a Starbucks and feel that warm familiarity soaking in (yes, I'm Australian but no, I'm not above a Starbucks).
My room was warm and modern without being garishly trendy like I've seen in some hotels. The colours were muted: greys, whites, blacks and creams – so it was very relaxing. Exactly what I needed after my rain-soaked frolic through Bristol.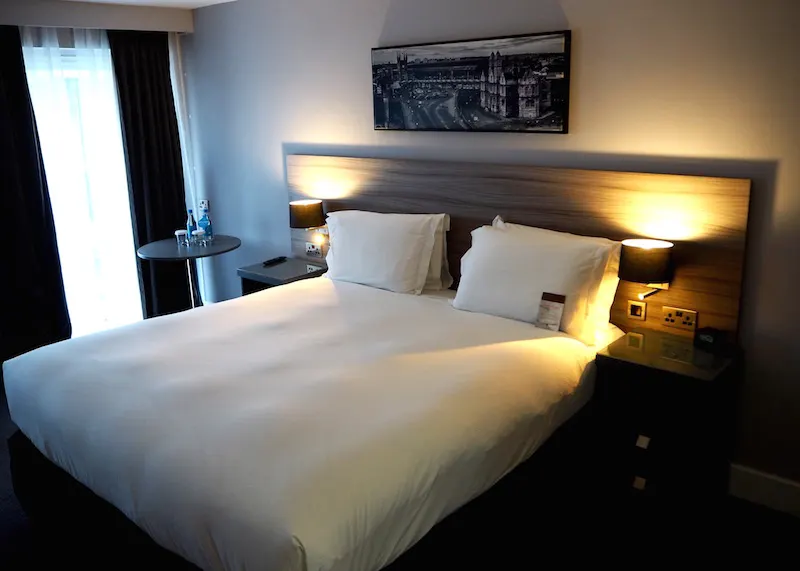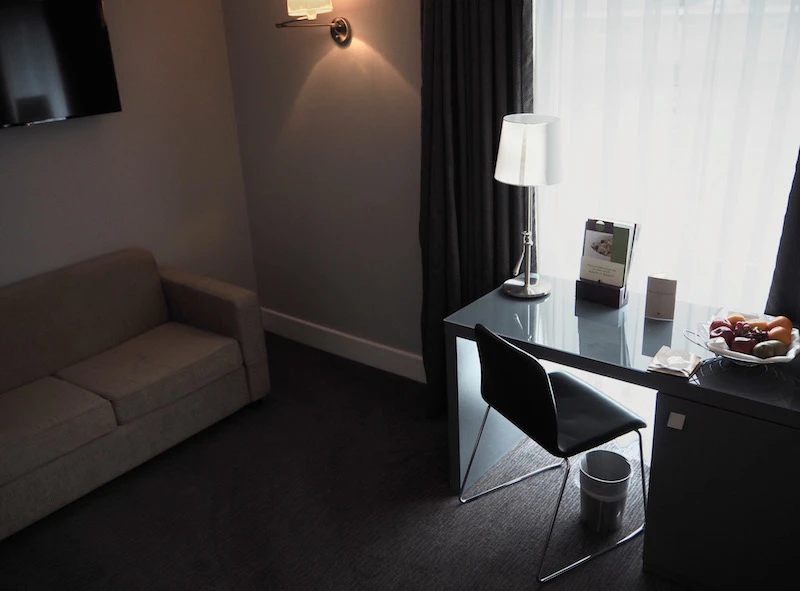 It was surprisingly spacious, too – huge windows overlooking St Mary Redcliffe church (so when I woke up in the morning, which happened to be a Sunday, I was treated to the mesmerising sound of the church bells), a sofa in the corner, a spacious bathroom that featured a luxurious rain shower, and an enormous bed that I had to drag myself from in search of dinner.
There was a bowl of fruit on the desk (to cancel out that cookie, perhaps?), and all the amenities you'd expect from a 4 star hotel, like free wifi, a safe, an ironing board, and gorgeous-smelling Crabtree & Evelyn toiletries.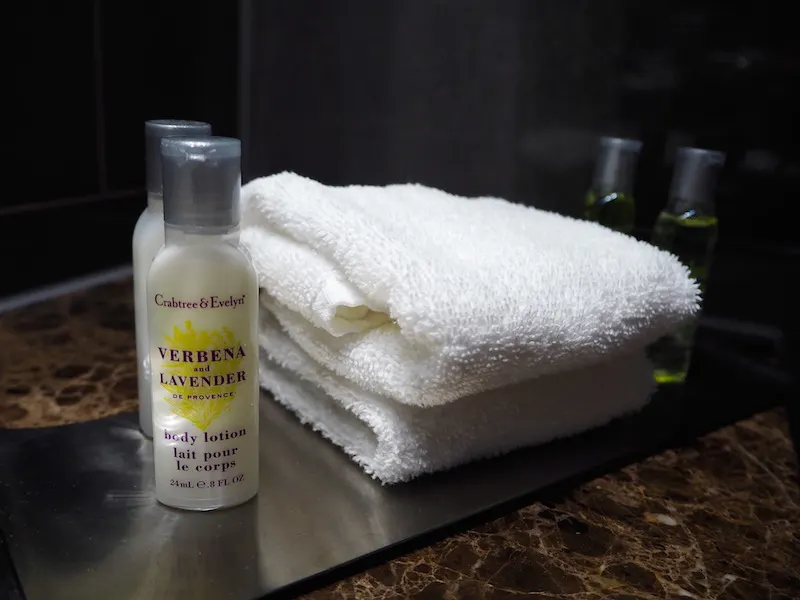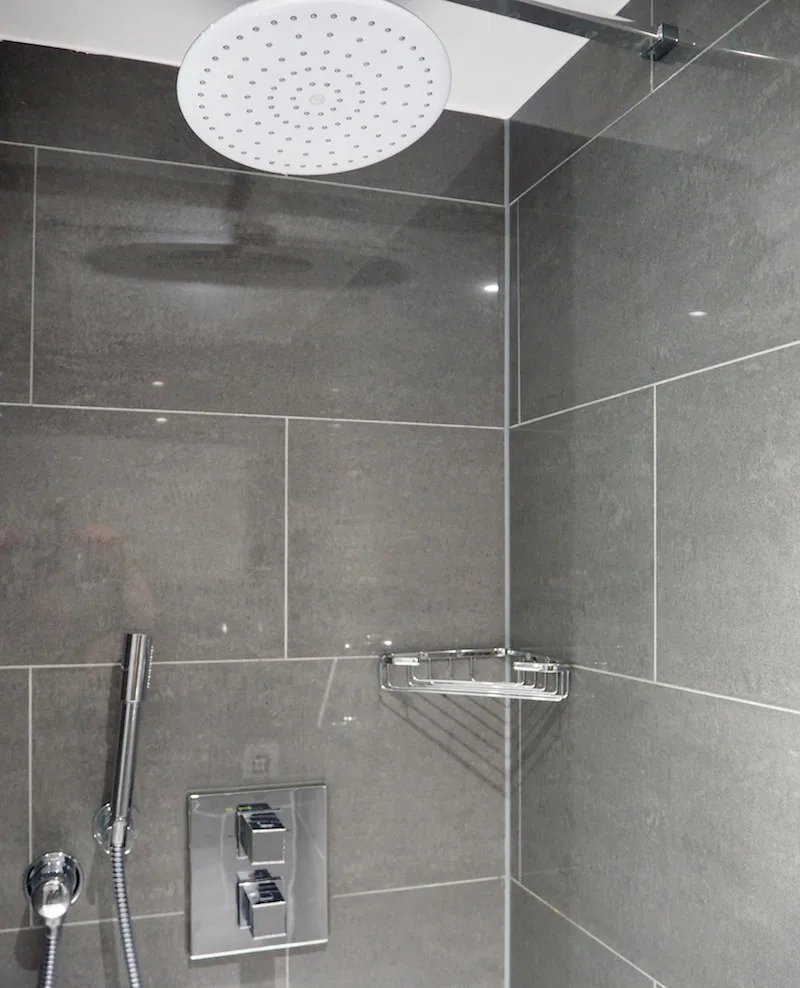 I'd spent much of the day at CrimeFest – a crime writing festival that takes place every year in Bristol – so I was keen to sit quietly and write down everything I could remember. I had to make myself leave the room (or I would have just fallen asleep on that lush bed) so I visited the bar for a glass of prosecco to accompany my note-taking.
The hotel's reception and bar is beautifully decorated, with some nice quirky touches and a few nods to Bristol's history, like the huge SS Great Britain canvas display. I don't usually love hotel bars, but this one was surprisingly pleasant and atmospheric.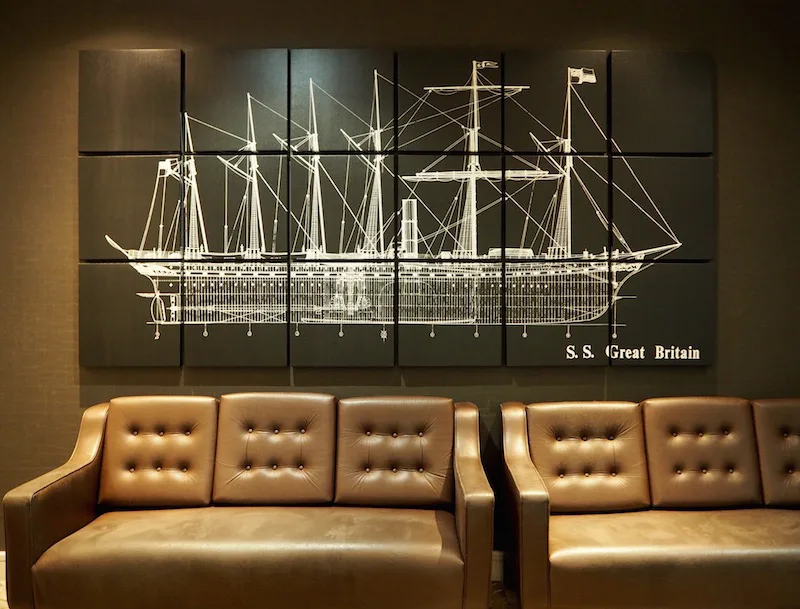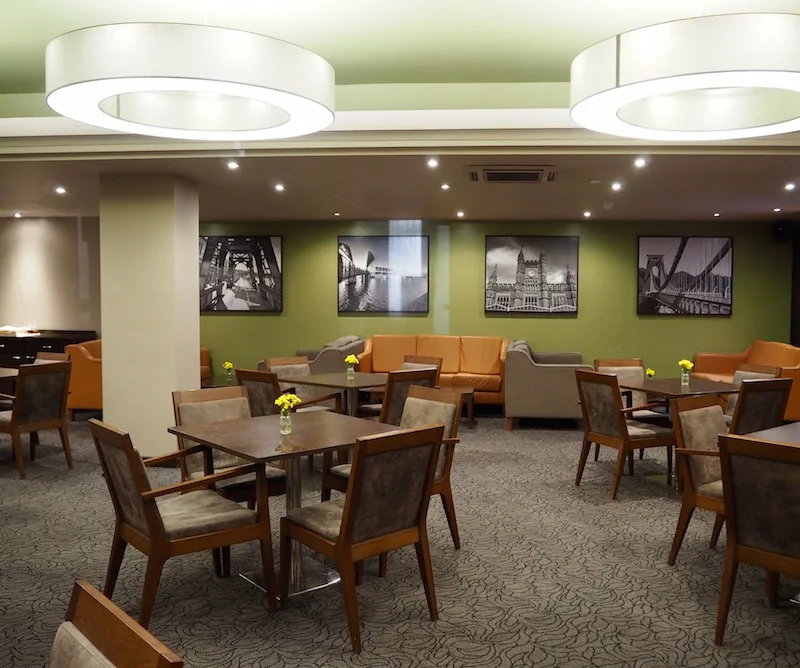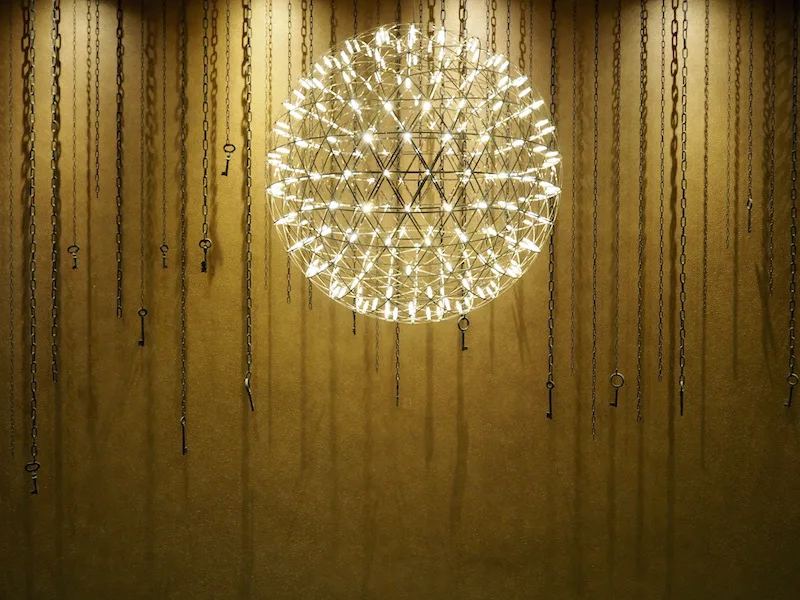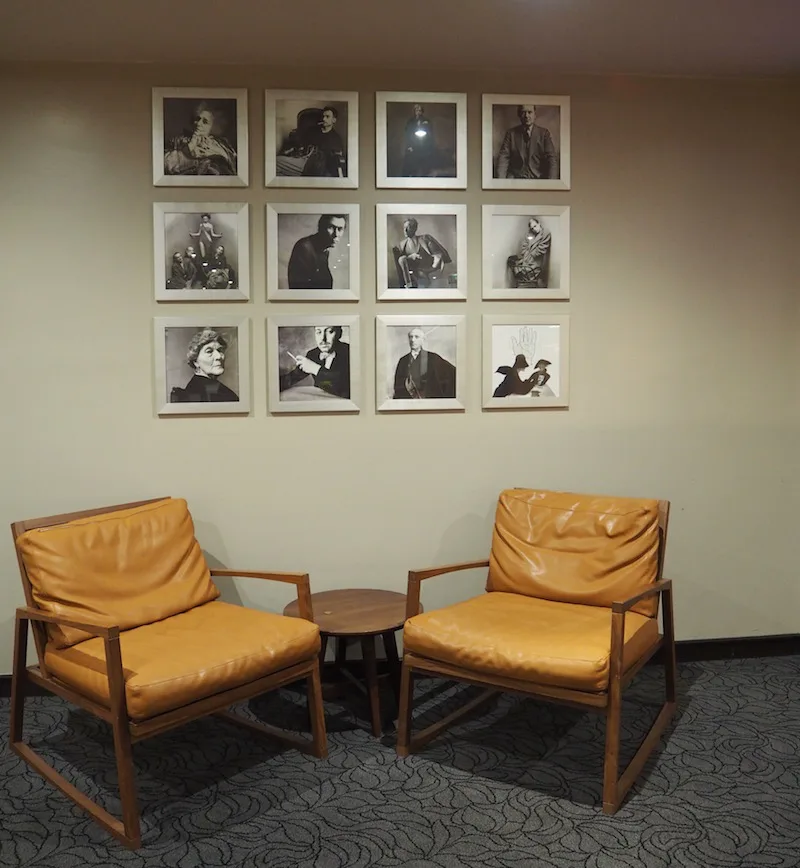 By the time I was done with my note-taking, it was well and truly time for dinner. Not wanting to brave the weather outside, I decided to check out the hotel's own restaurant, called The Kiln. As soon as I stepped inside, I knew I'd made the right choice.
The unique circular dining room is set inside a refurbished 17th century glass kiln, and it's immensely cool!
The rough exposed brick is offset by luxurious leather booths, and the unusual shape of the room makes for a memorable setting.
I enjoyed a chicken tikka masala and a glass of wine while chatting to the friendly staff here and there, and finished it off with a peppermint tea (after-dinner tea and coffee is on the house at The Kiln).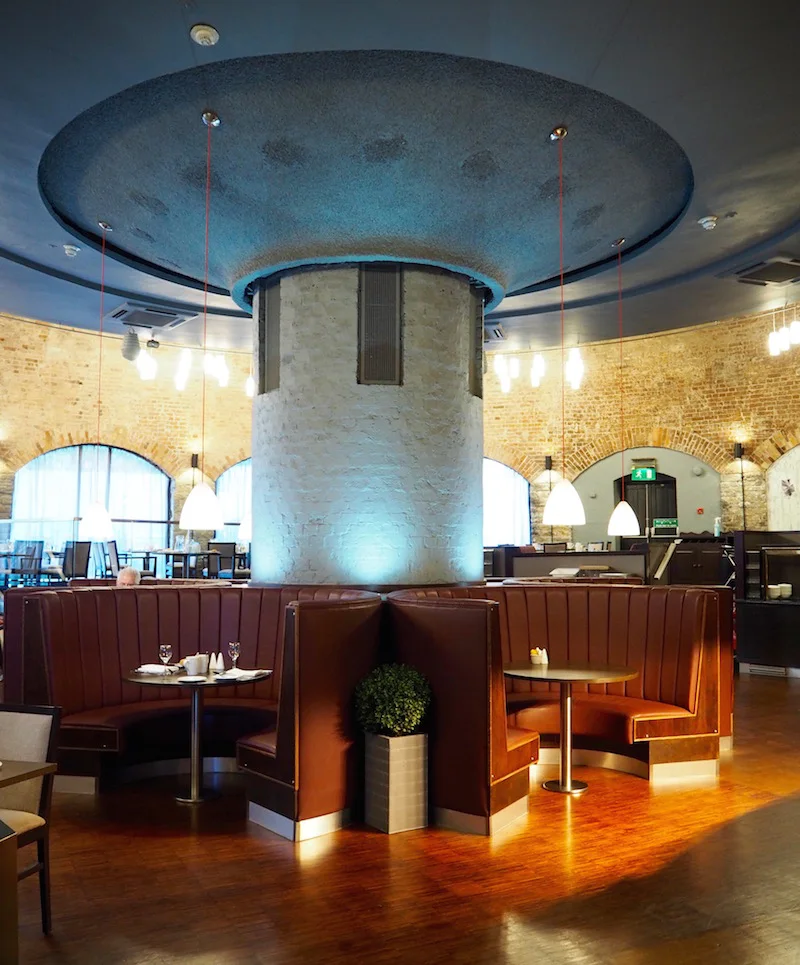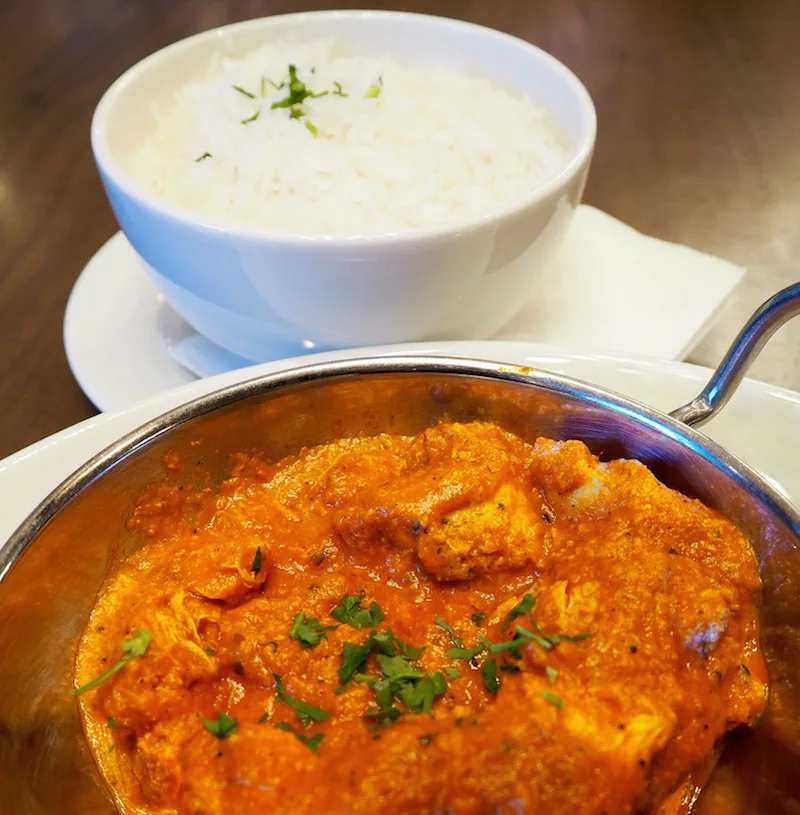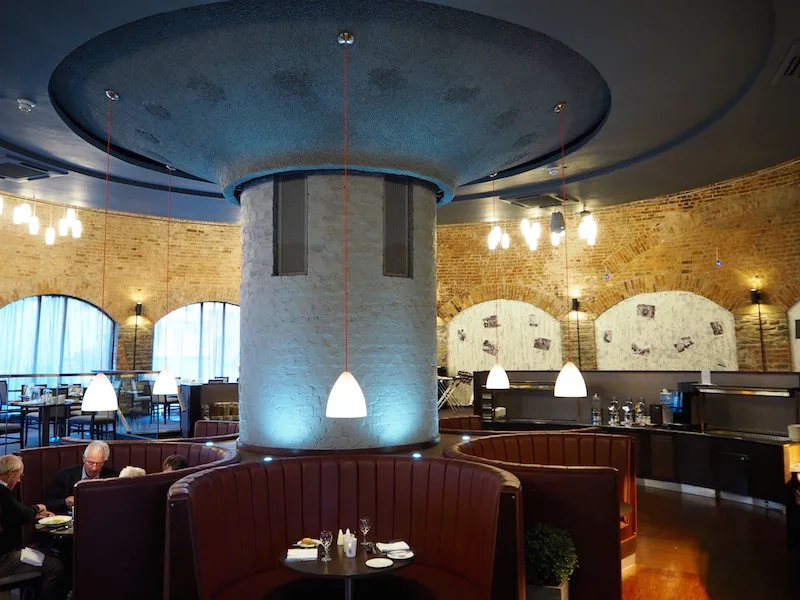 As I walked back to my room, I could hear the sound of a festival going on in the centre of town – which goes to show just how close this hotel is to the main part of the city. Although it's not located right in the heart of the old town (the prettiest part of Bristol), it takes just 10-15 minutes to walk to the Waterfront, so it's really an ideal location for exploring the sights of this beautiful destination.
I slept incredibly well – thanks in part to the enormous and comfortable bed (and those pillows!) and in part to the blackout blinds that meant I had no idea what time it was when I woke up. That's the meaning of bliss.
Breakfast was served in The Kiln, which was probably even more beautiful when natural light was flooding through the huge windows than it was at night. The breakfast buffet was big and varied – although I'm going to be honest and say I just loaded my plate up with hash browns, as they were delicious.
Checking out was quick, easy and friendly, and then it was literally a five minute walk to Bristol Temple Mead station, which made my trip back to London absolutely painless.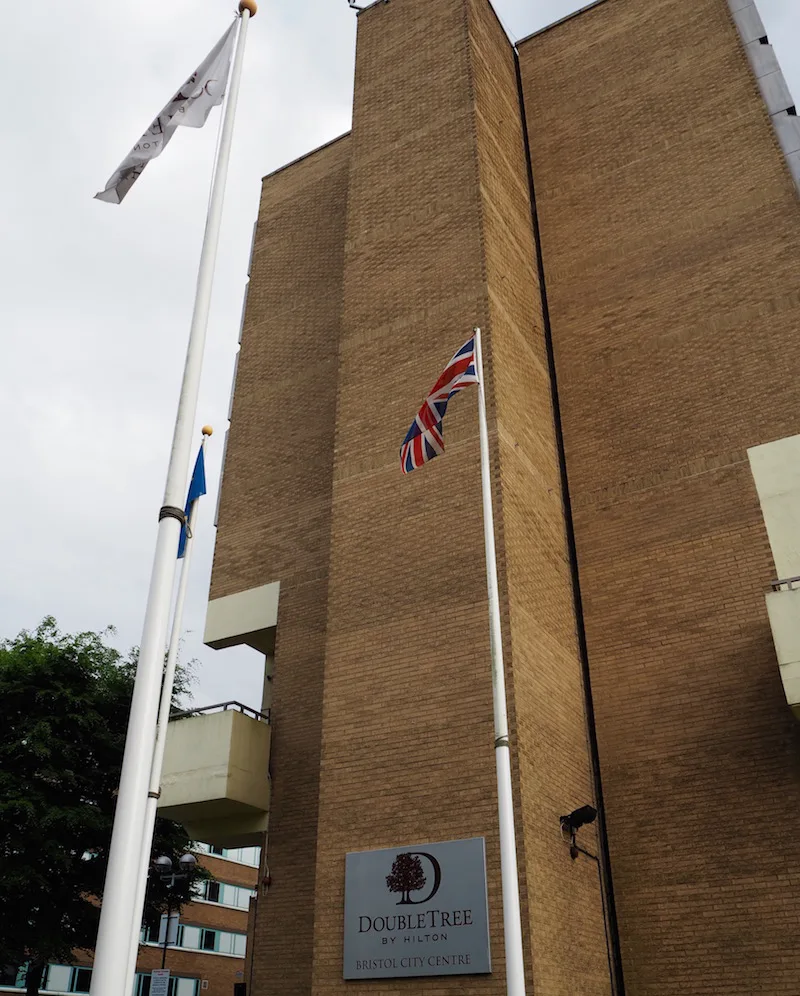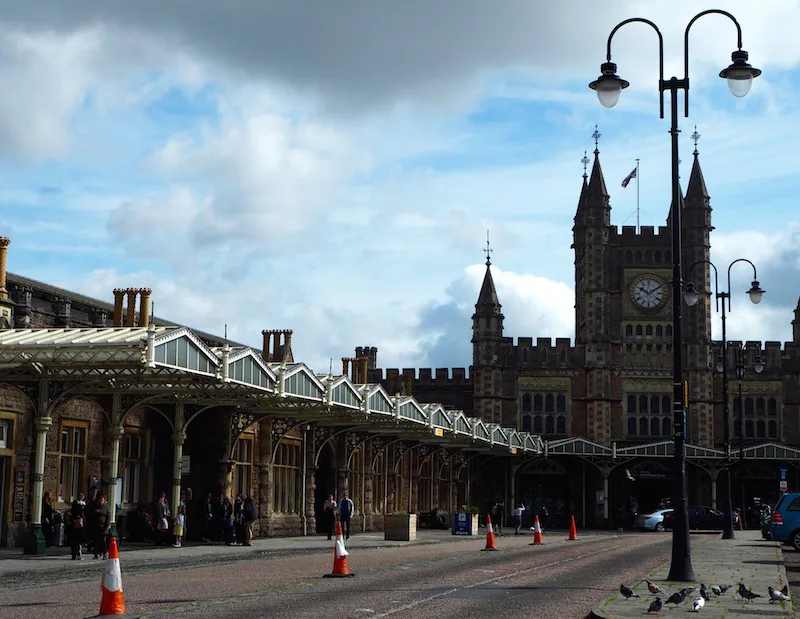 If you're looking for somewhere to stay in the city, I'd recommend the DoubleTree Bristol for their cookies alone. But it has so much more to offer, too – brilliant location, fab restaurant, affordable room rates and a luxuriously comfortable place to lay your head at night after a day of exploring one of England's coolest cities.
And really, hotels don't get much better than that!