They say you should never judge a book by its cover (although I admit to being guilty of that many times before).
I think anyone who works in travel should update that saying, to 'never judge a hotel by its exterior'.
There are some hotels that are grand from the moment you lay eyes on them. Historic old buildings, brand new glassy constructions…you know the type.
Mercure Bristol Holland House isn't one such building. If you judged by its exterior alone, you might miss out on an incredible hotel that offers all kinds of surprises. Hidden behind an unassuming façade (that is itself concealed by majestic, leafy trees) is a four star hotel and spa that's the perfect base for a trip to the lovely city of Bristol.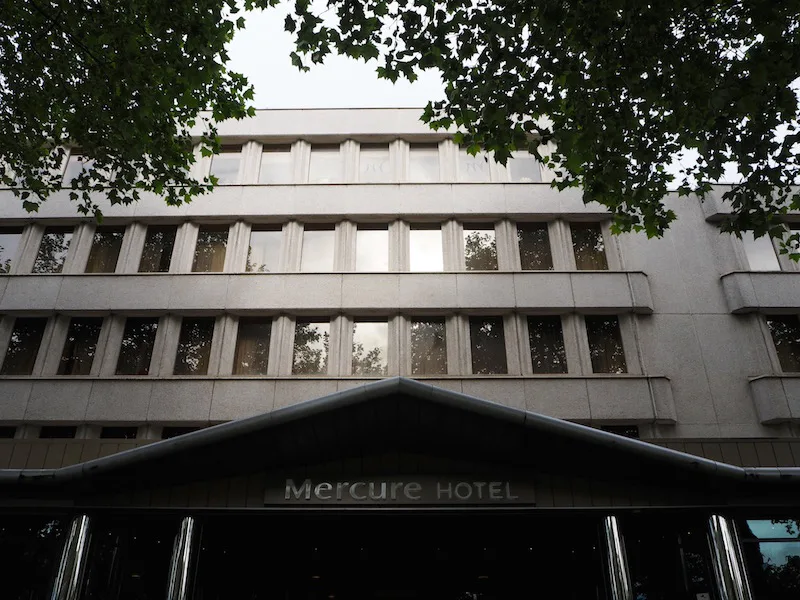 I arrived at Mercure Bristol Holland House from downtown Bristol – which was a short 10 minute walk through the lovely Queen Square and along the waterways. I was a little nervous as I made my way up the front steps, but as soon as I stepped inside, I knew I'd arrived at the kind of hotel I love.
The lobby alone is impressive – lots of bright natural light, copper fixtures, trendy furniture, big spaces and exceptionally friendly staff.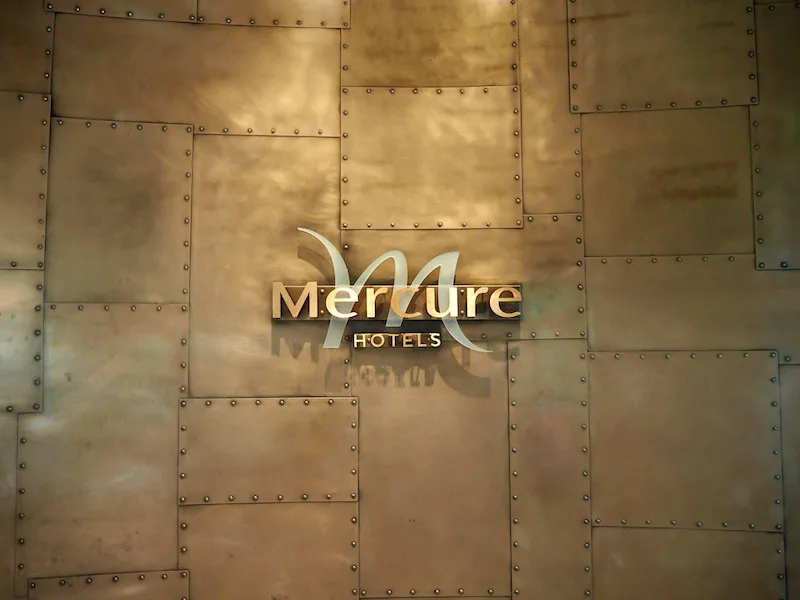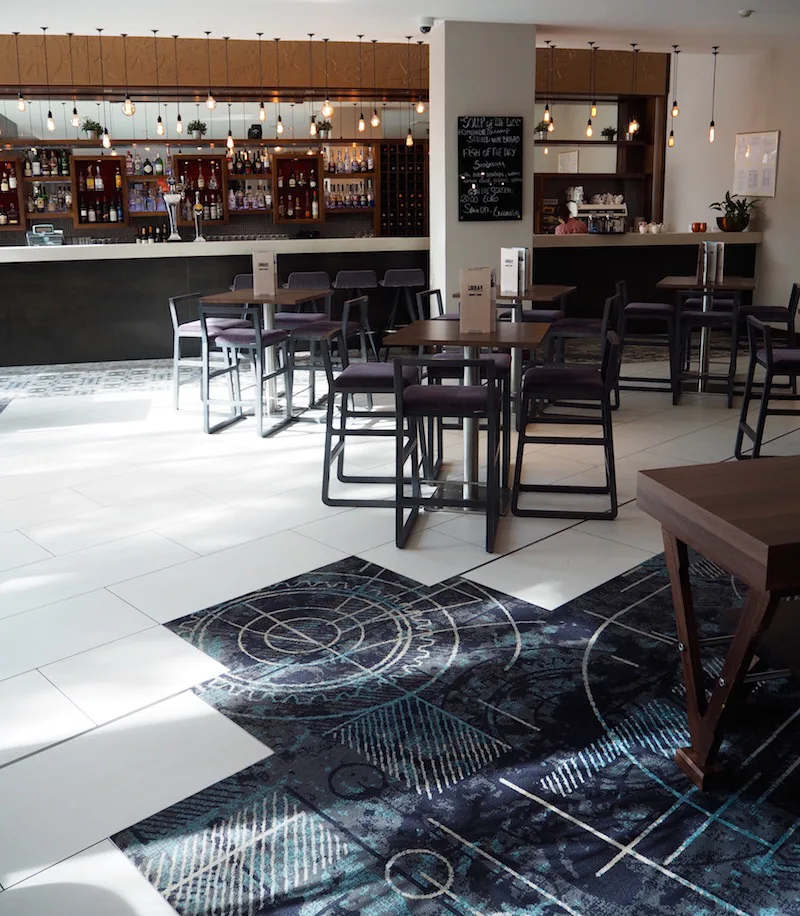 I'd spent the day and evening out and about in Bristol, so by the time I checked in it was quite late. I was given my key, and walked, bleary-eyed, to my room on the third floor. I planned to take some photos of my room and head straight to bed.
My stay at Mercure Bristol Holland House
Then I opened the door.
I literally gasped. I'm not exaggerating when I say I dropped my bags and ran around my room to see it all. In fact, room is the wrong word entirely. It was more like a suite, and a spectacular one at that.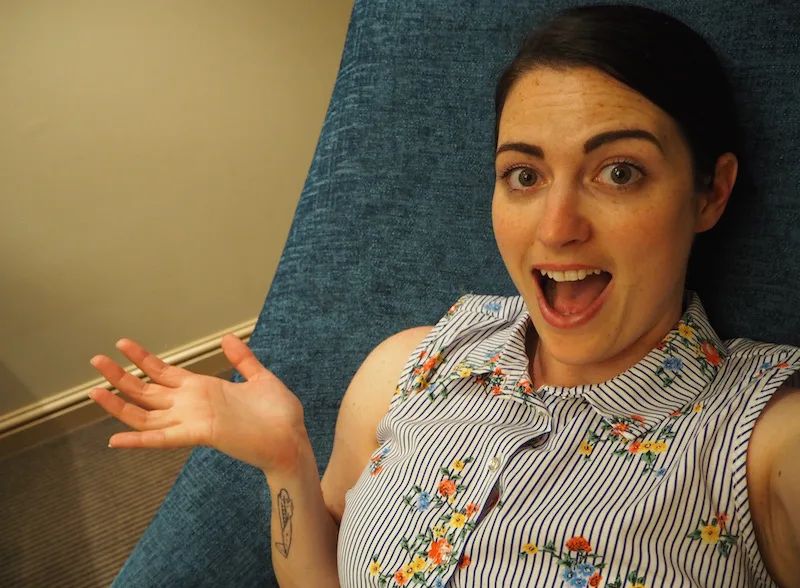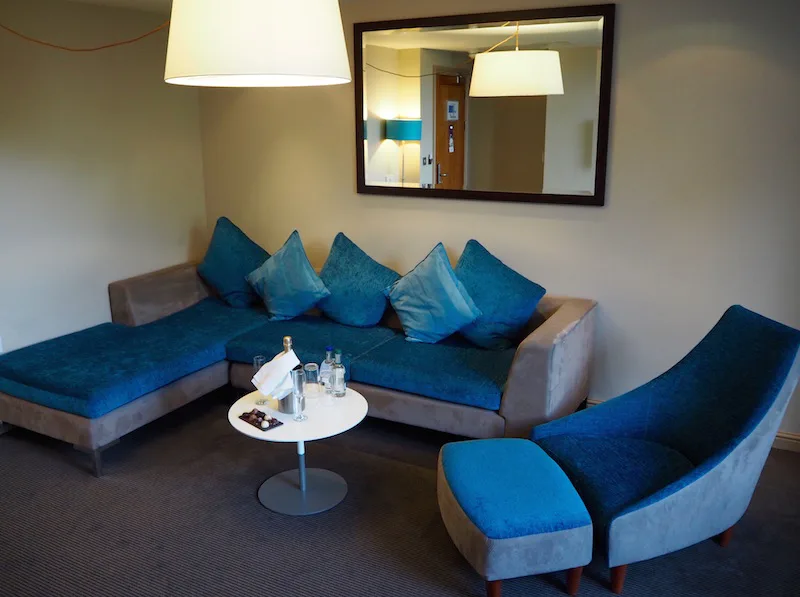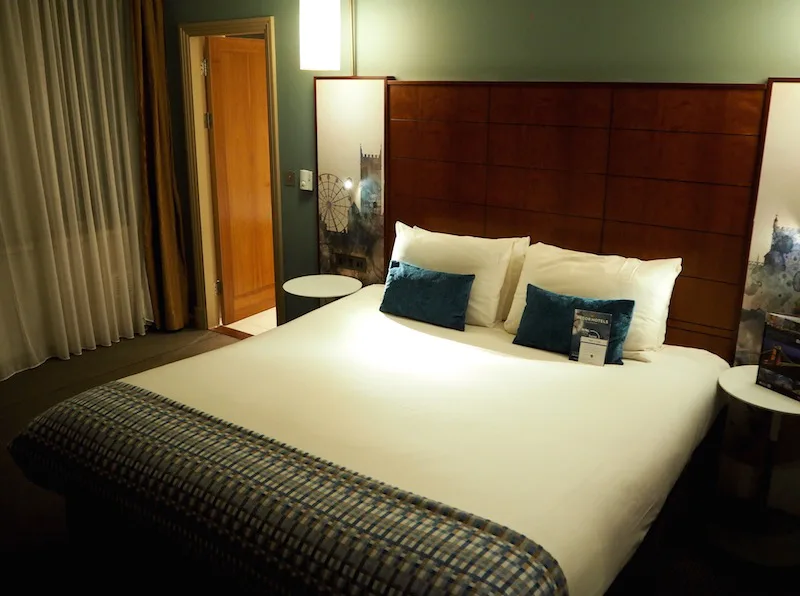 I took in the living room with its comfortable teal sofas, the bedroom with its enormous bed and Bristol-themed artworks, and the gorgeous bathroom that featured a claw-foot, roll-top bathtub.
With much squealing, I padded around the suite a few times, wearing my robe and slippers, admiring the plush surroundings, and I eventually noticed the chocolate truffles and prosecco that had been left out for me.
So much for that early night!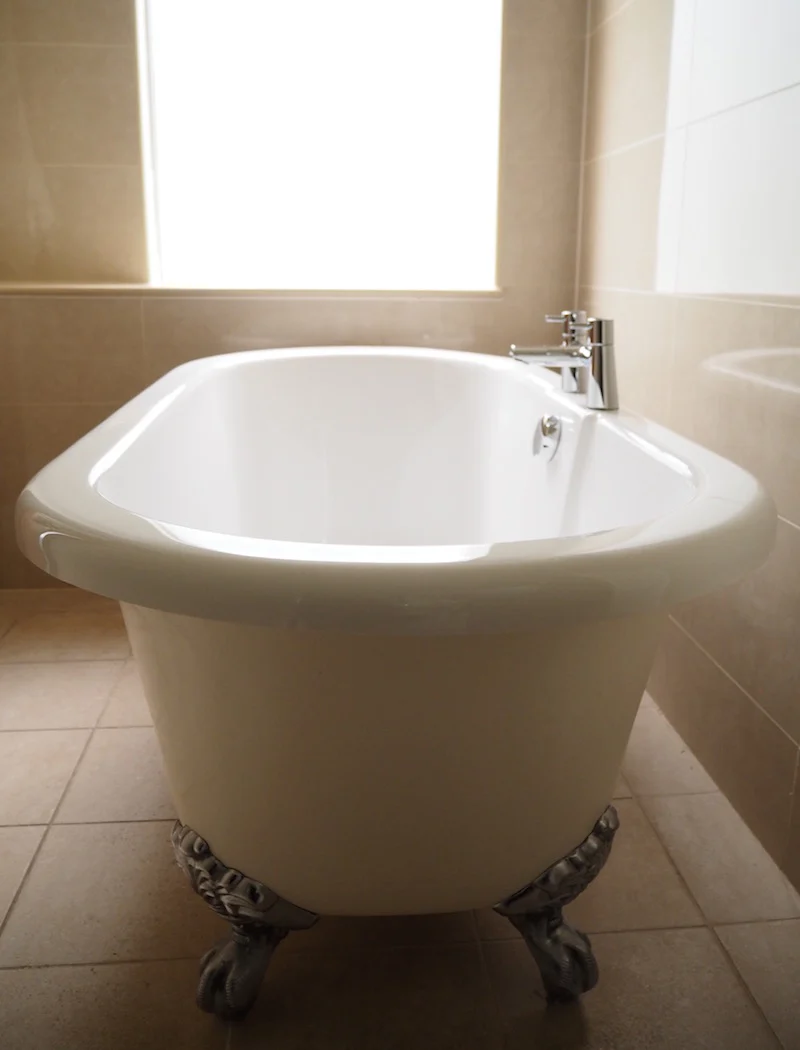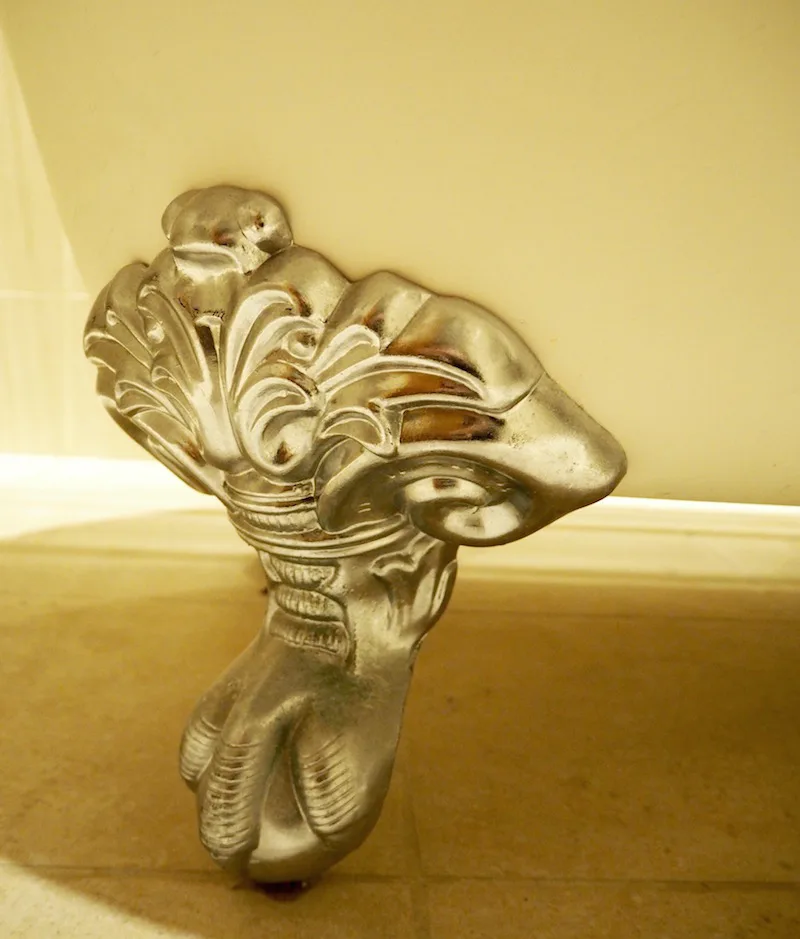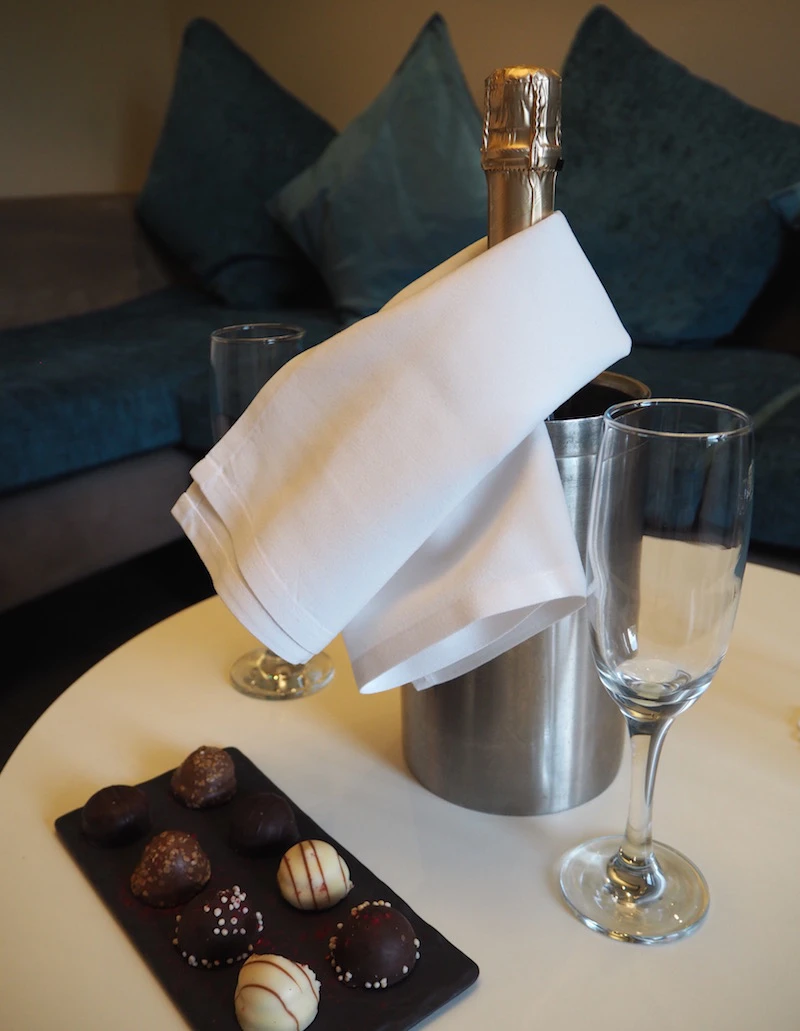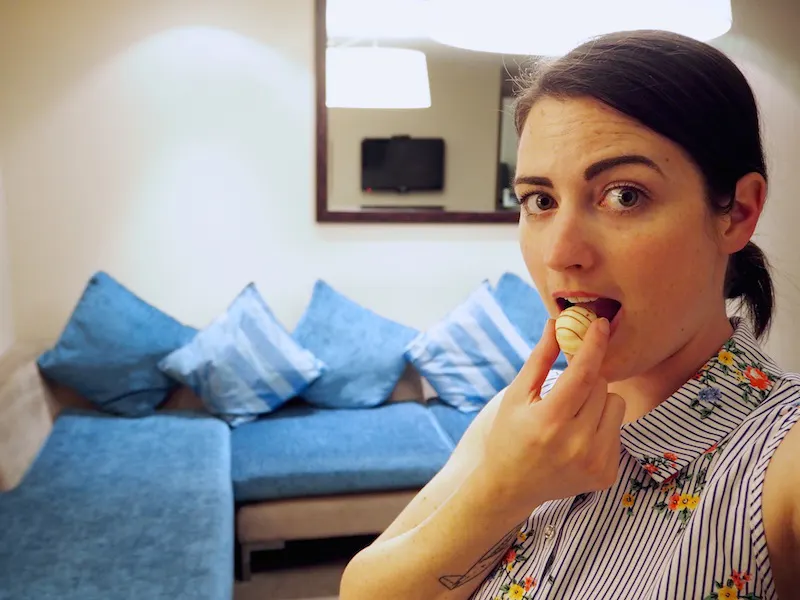 I was so sad I'd arrived late, but I enjoyed my surroundings for as long as I could keep my eyes open, and then gave in and hit the mega comfy bed.
I woke up far too early, so I read in bed for a bit, light streaming through the windows that lined most of the bedroom, and sipped a fresh espresso thanks to the Nespresso machine – I love those things!
When I could drag myself out of bed, I took advantage of the living room and lounged on the sofas while tapping away at my laptop in the peace and quiet of the morning.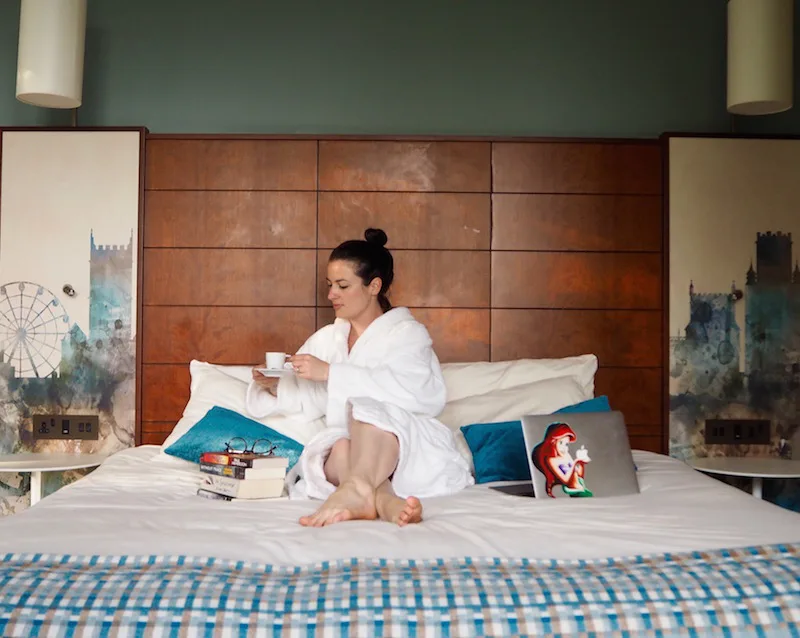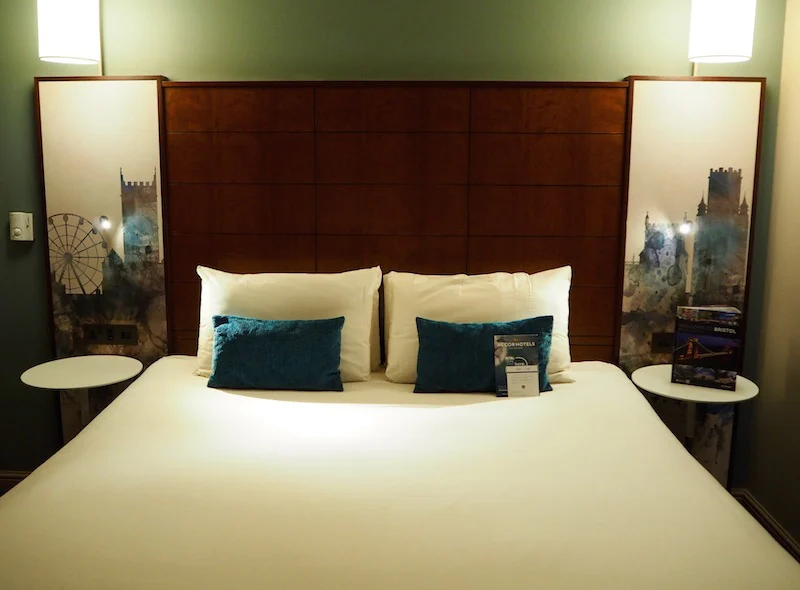 The Nespresso machine and bathrobe weren't the only extra touches that made my stay feel really luxurious. There were USB chargers by the bed – which for me is the mark of a modern and practical hotel – as well as an iron, safe, nice toiletries and free wifi.
I eventually dragged myself out of the room and downstairs to the breakfast area. I got a bit lost on the way and discovered the fitness room, spa and indoor heated pool, which was an unexpected surprise. A pool is such a treat, and I always love staying somewhere I can have an early morning swim.
Sadly on this trip, I'd forgotten to pack my swimsuit, but next time I'll be sure take advantage of this feature!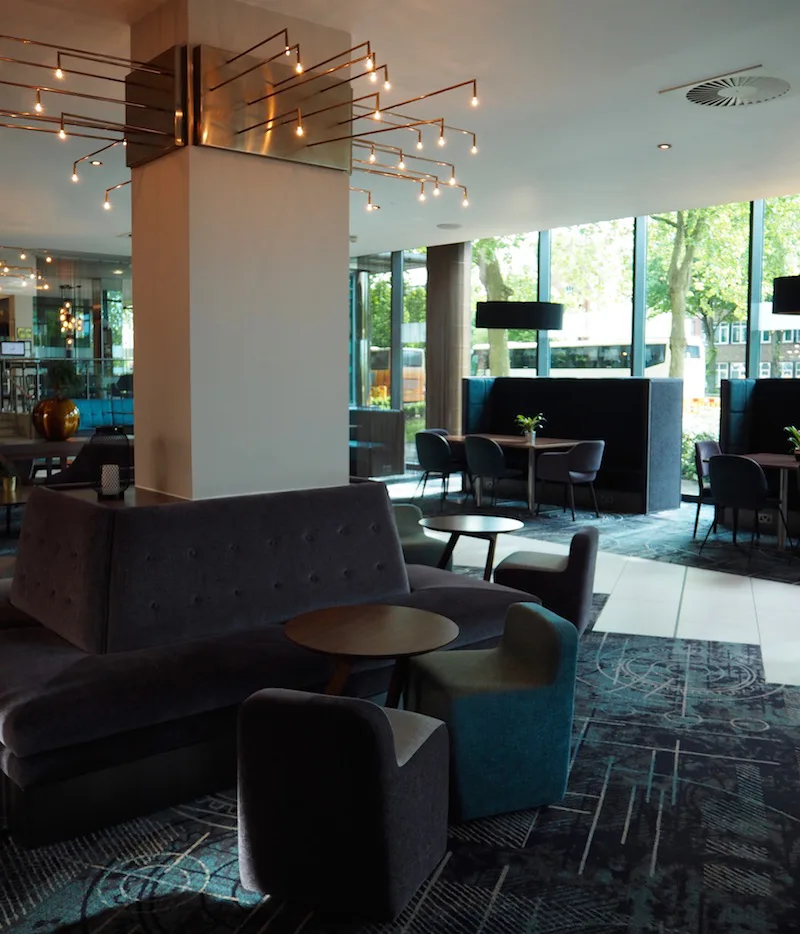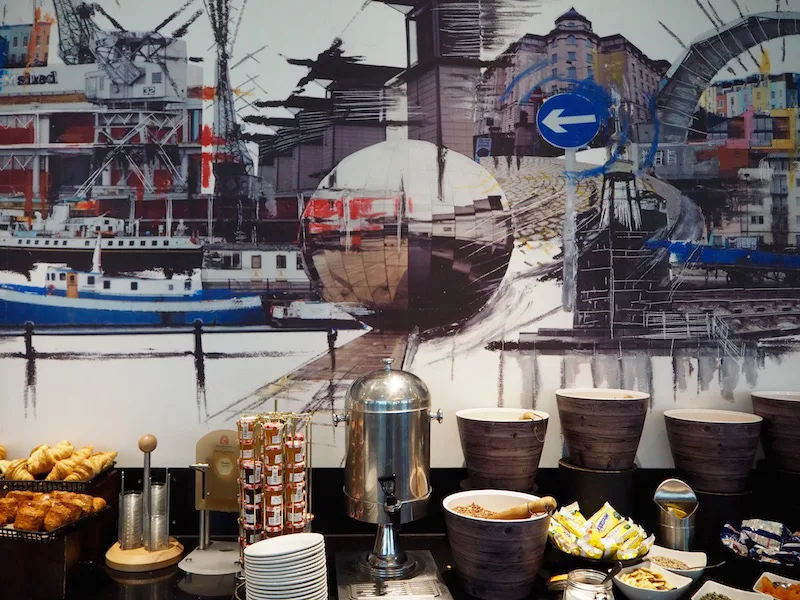 The breakfast area was bright and airy, with modern and chic furniture. The buffet, with funky Bristol skyscape artwork above it – was huge, with loads of selection of hot and cold food. There was also an a la carte menu, which was a great added touch.
Although I'm a huge fan of a breakfast buffet, sometimes all I want is an eggs Benedict or a piping hot bowl of porridge, so it's nice to have options besides the buffet selection.
The service was quick and friendly, and my coffee arrived within seconds, which was very welcome after such an early start.
I was really sad to leave Mercure Bristol Holland House after just one night – that room alone was so big and so stunning that I'd have loved a few days to check it out, but I'm really pleased I got to experience this hotel, if only to teach me not to judge a property by its exterior.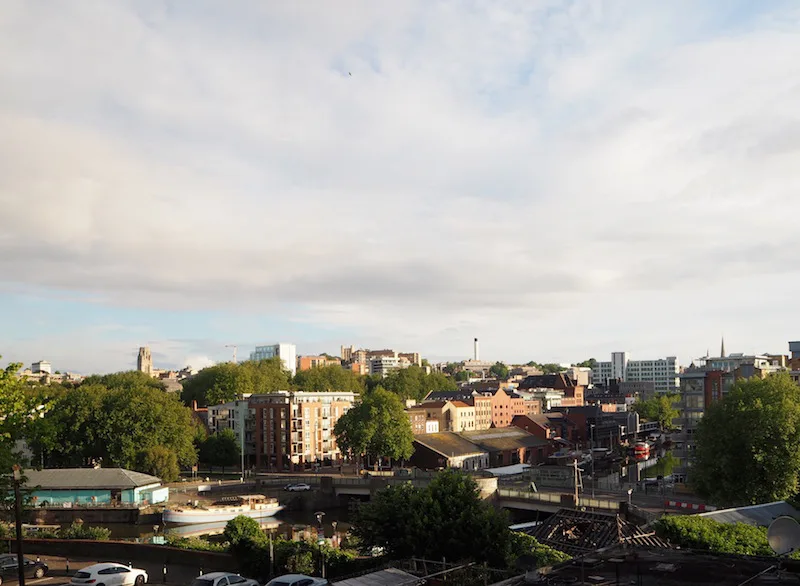 This hotel is a surprise – of the best kind – through and through. From the moment I stepped inside, I knew I was staying somewhere that I'd really enjoy, and everywhere I turned I was surprised even more.
Probably the most startling thing of all is how affordable Mercure Bristol Holland House is – I've seen deals online for as little as £69 per night, which is an absolute bargain for the quality you'll get. All of the rooms are newly refurbished, and it's fabulously located…in short, it's the perfect option for a memorable weekend in Bristol.
Thanks to Mercure Bristol Holland House for the complimentary night in exchange for my honest review.