During my recent trip to Glasgow I developed a serious soft spot for this gorgeous city. I'd already spent a couple of weekends in Glasgow but this time it felt different. I'm not sure if it's because I finally felt like I knew my way around or because there's more going on but there was a definite buzz around the city and a lot of that buzz was around eating and drinking in Glasgow.
Since my last trip to Glasgow during the Commonwealth Games there have been SO MANY new bars and restaurants open. And they're all so cool. I could happily spend a whole week in Glasgow just eating my way around the city! So I thought it was about time I wrote a blog post about the best places to eat and drink around Glasgow. Some of these are places I have visited myself or have come as recommendations from blogger friends.
If you have any more suggestions for bars and restaurants in Glasgow, please do let us know in the comments!
And if you missed it, here's my guide to spending 2 days in Glasgow.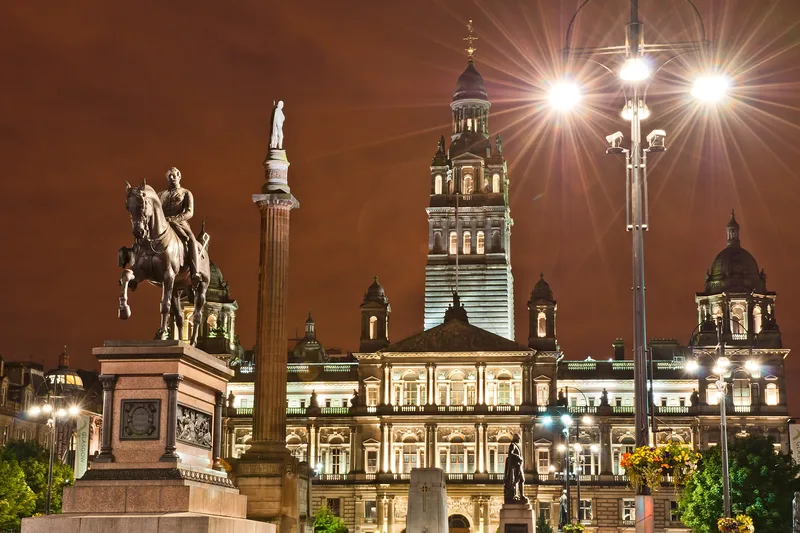 Where to eat in Glasgow
Glasgow's food scene is as varied as the rest of the city – there are the old favourites, the places that have been around for ever, serving locals hearty classics that never go out of style, and the new kids on the block – the trendy venues that aren't scared to experiment with menus and flavour combinations. Here are some of the best places in eat in Glasgow.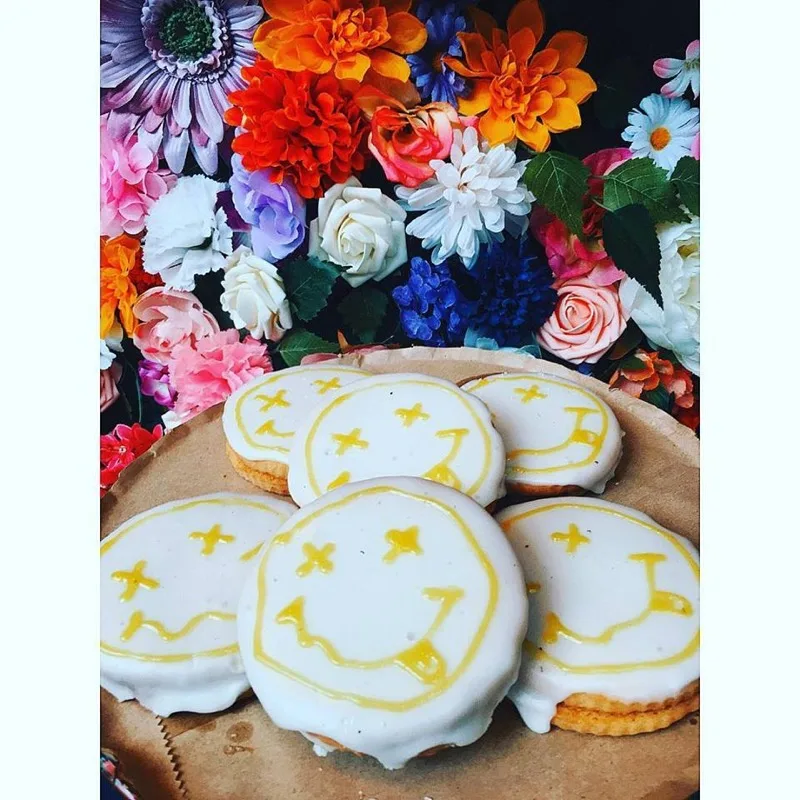 Glasgow was named the most vegan-friendly city in Europe by PETA back in 2013, so it's impossible to visit without trying some of the tasty vegan options around. And although In Bloom is by no means the only option, it may well be the most unusual.
It might not be the most obvious combination, but somehow this Nirvana-themed vegan cafe in Glasgow really gets it right. Named after the song on the band's Nevermind album, In Bloom enjoyed a meteoric start, thanks to attention from Nirvana's bass player, Krist Novoseli! But celebrity endorsements aside, this cafe is well worth a visit for a delicious plant-based lunch.
Try their vegan haggis, sandwiches, or hearty pasta dishes, all set among nostalgia-inducing Nirvana paraphernalia.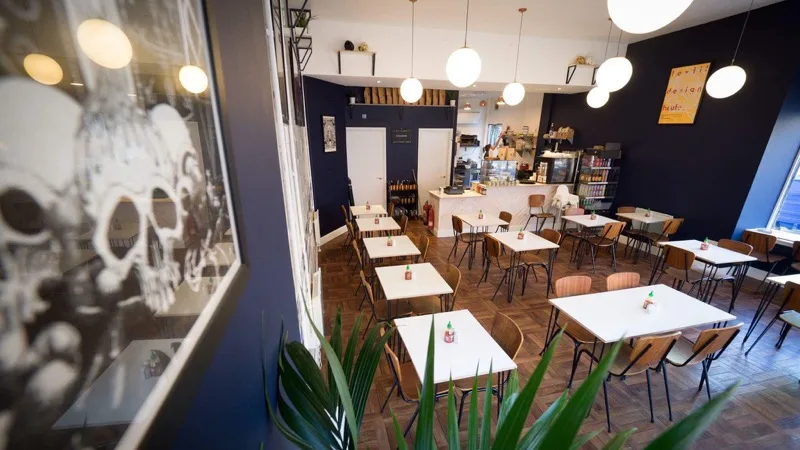 Brunch lovers will feel right at home in Glasgow, a city that's no stranger to starting the day right. A favourite among locals and visitors alike is Cafe Strange Brew in the city's Southside – but if you're planning to eat here, be prepared to queue!
Serving huge, hearty portions of brunch dishes like turkish eggs, decadent pancakes and hefty sandwiches, Cafe Strange Brew offers tasty food for a good price, in a warm and casual setting.
If you're celebrating a special occasion during your trip to Glasgow then get yourself booking into Porter & Rye which looks incredible! They're all about the wild food and dry-aged meat using lesser known butcher's cuts for a meal unlike anywhere else. If steak and red wine is your thing then you'll love this place.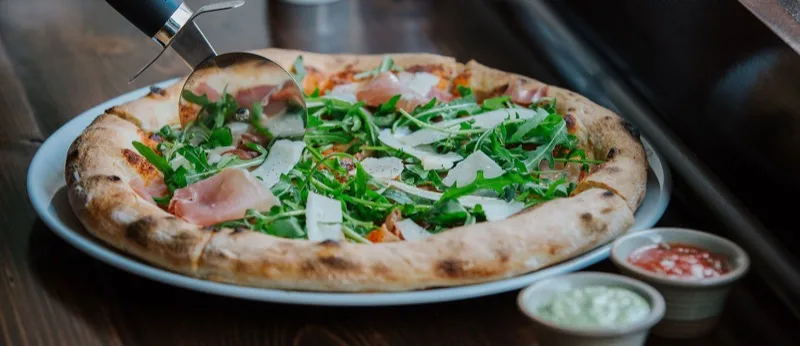 There are some wild claims floating around the internet that Basta is Scotland's best pizza – and although I haven't tried them all to be able to objectively say, Basta surely must come close to the top. The pizzas in this 'pizza disco bar' are simple – nothing fancy in sight – but the bases are tasty and plenty of the ingredients are imported from Italy, which is always a good sign.
There's also a 'special' pizza that's topped with Irn-Bru marinated ham, so you can at least say you're having an authentic Scottish experience while you're having a cheeky pizza!
Healthy Vietnamese food with a fun and creative twist. What's not to love about that? This is street food at its finest and best enjoyed with a group of friends so you can order as much of the menu as you possibly can!

Yes, more pizza. I couldn't resist. And neither will you, when you try the infamous food at Paesana. This pizzeria is different, in that it aims to be as authentically Neapolitan as you can get this far from Naples – they've imported wood fired ovens, and the pizzas are made using traditional methods, including proofing the bases for 24 hours.
The result is simple, but packed with flavour – exactly what a pizza should be.

It doesn't get much more of a Millennial cliche than this – an avocado bar, where everything on the menu features the green stuff that's stopping us all from buying houses. Apparently. Finnieston's Avo Avo offers a menu loaded up with avocados, in every form you could imagine, and also a few more.
There are burgers served with avocado halves where the buns would usually be, avocado mac and cheese, avocado risotto and to finish, an avocado brownie with avocado ice cream. Granted, it's not for everyone. But if you can't get enough avocado, this place is well worth a visit when you're in Glasgow.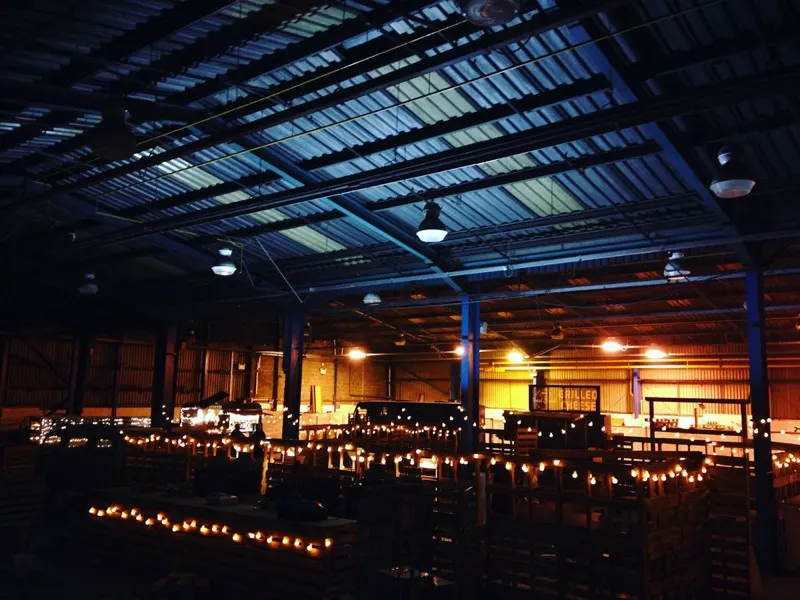 This indoor street food market is perfect for the indecisive diner, if you're lucky enough to be visiting Glasgow when it's happening. As well as street food vendors (which vary depending on the date), you'll find live music and DJs, games to keep the kids happy, and plenty of places to pull up a seat and enjoy your meal.
The whole market is licensed, too, which means you can enjoy a drink with whatever food you choose. Entry is £2 (concession is £1), and under 10s are free. Dogs welcome.
Another food market in Glasgow is The Dockyard Social, a street food market near Finneston. It is home to 11 carefully selected food vendors with a focus on ethically sourced food with big flavours. This is global comfort food for the cool crowd. Keep an eye on their social media feeds to check when they're open.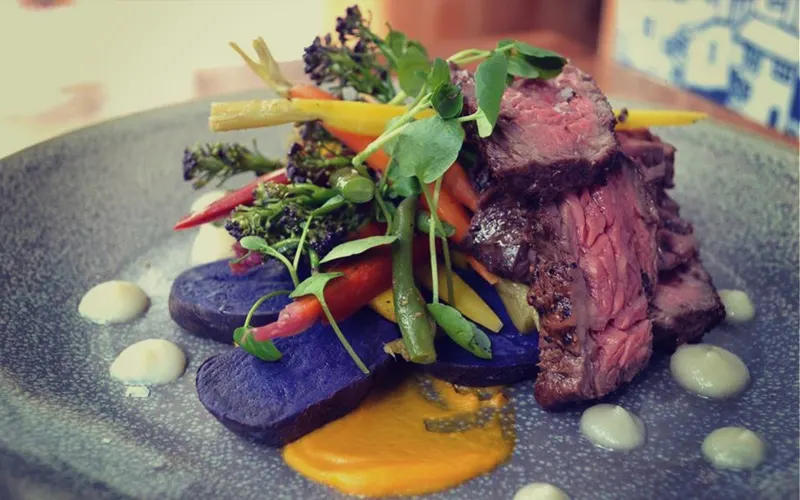 Constantly appearing among the ranks of the best places to eat in Glasgow, Number 16 is an award winning restaurant in the West End that serves modern Scottish dishes with a twist.
Expect brilliant service and mouthwatering dishes that look as good as they taste, in a relaxed atmosphere, and all at a really reasonable price. Number 16 is open for lunch and dinner, and is the perfect choice for a special occasion.
Another brunch spot whose reputation precedes it, Singl-end may be hidden underground, but it's well-known enough to almost guarantee queues on a weekend morning.
The menu features plenty of brunch classics, as well as gluten-free and vegan options, so there's something for everyone. They also serve great coffee and a tempting array of cakes and pastries in case you need a sugar hit before exploring Glasgow for the day. I highly recommend the incredible banana bread!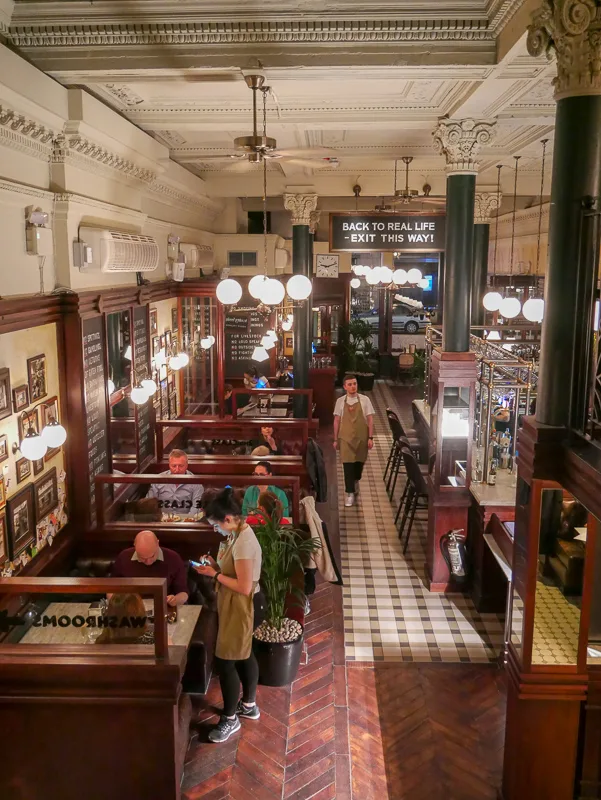 Glasgow has been crowned The Curry Capital of the UK many times so it would be rude to visit the city and not go for a curry! I opted for Chaakoo Bombay Café and it turned out to be a great choice. The Iranian inspired café/restaurant has a delicious tapas style menu where you order lots of little dishes to try as much food as you can.
My meal was incredible with a smoked chicken tikka Irani kebab and a sweet, butter chicken curry. But it was the décor of the café that really stole the show for me. Chaakoo Bombay Café is grand, ornate and stylish and feels a bit like being in the interior of a very fancy train with private carriages and wooden compartments.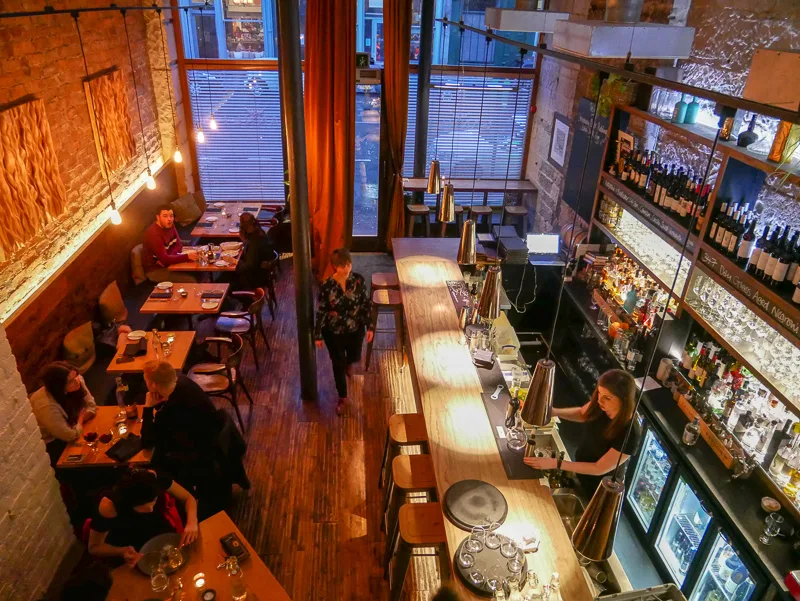 You'll feel right at home within the cosy yet stylish interior of The Gannet. It was a cold winter's evening when I visited and the roaring fire, flickering candles, friendly staff and hearty food was just what I needed.
I began with Stornoway Black Pudding Scotch Duck Egg which put every other scotch egg I've ever eaten to shame. I followed my starter with Peterhead Landed Cod with Mussels but it was my dessert that really stole the show. I wasn't going to have dessert but I was told people travel from miles around for The Gannet's Salted Caramel Fondant with Tonka Bean Ice Cream. Oh my goodness. Words cannot do this incredible dessert justice. When you've had a lovely day in a new city and you're sat by a fire with a nice glass of red wine, this fondant is the perfect end to the perfect day. Order it and thank me later.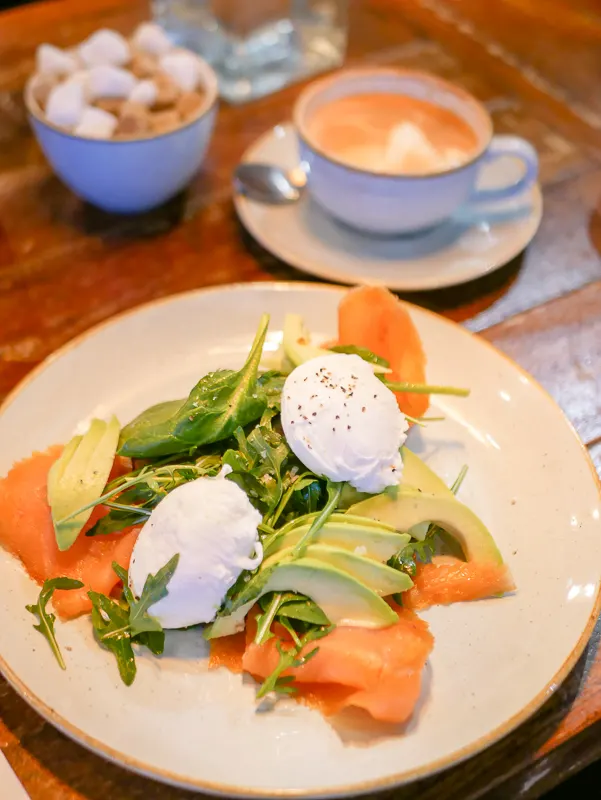 This might sound like a sweet little tearoom you'd take your grandma but it's the most stylish tearoom I've ever been to. Located in Merchant City and with a great brunch menu, Cup Tearoom is the perfect place to start your day in Glasgow.
With the striking Victorian interior, dim lighting and a cosy yet elegant vibe, Cup Tearoom is like no tearoom I've ever been to before! I had the Smashed Avocado Toast with poached eggs, avocado, baby spinach and smoked salmon on sourdough toast.
Where to drink in Glasgow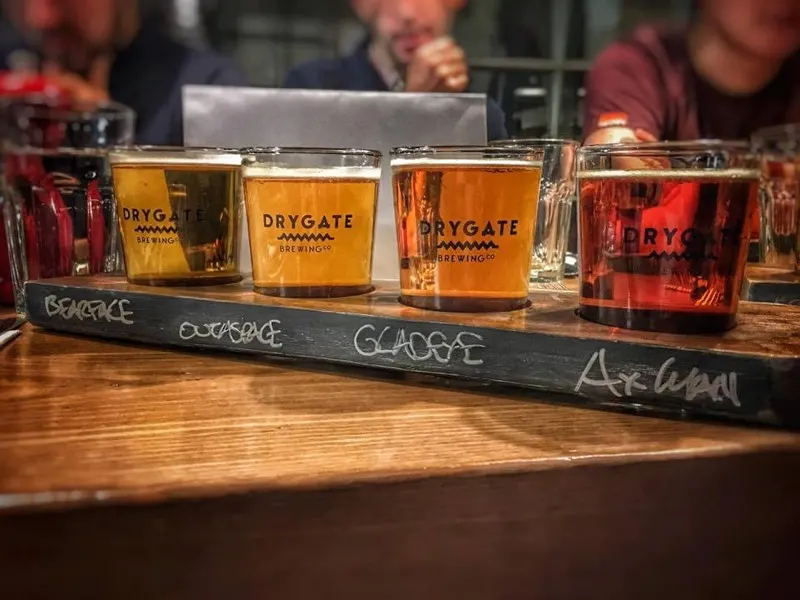 Located on the site of Drygate Brewery – and looking into the production area, so you can basically watch your beer being brewed – Brewhouse Bar + Kitchen offers 26 different types of beer…and they believe there's a perfect match for everyone.
They serve hearty food, too – but you really come here for the beer, which is the star of the show. While you're there, you can take a tour of the brewery (which includes a tasting) or even learn how to brew your own!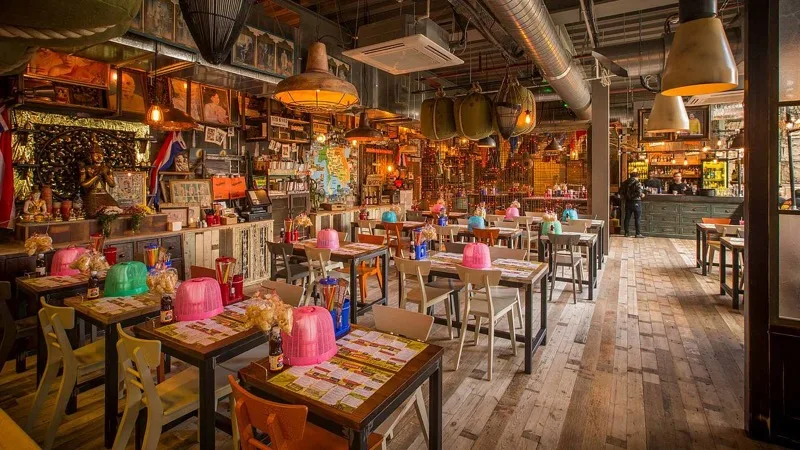 Technically a restaurant serving Thai street food, Thaikhun is also the perfect place to grab a drink in an unusual setting.
Designed to embody the vibrant streets of Bangkok, the furniture in Thaikhun is mismatched and rustic, the kitchen open for all to view, and the whole place is bursting with colour, aroma and noise.
The drinks are reasonably priced, and the cocktails are all delicious (and have fun Thai-themed names, just in case you forgot where you were).
Claiming to be the city's first gin bar, Gin71 offers an extensive (and surprisingly educational) gin menu that'll make your head spin before you've taken the first sip. If you're overwhelmed by the sheer number of options, try taking a gin flight, where you can try a selection that follows a theme.
Learn more about gin at one of the bar's gin tasting events, or if you really just can't get enough, book yourself a treatment at the first ever gin inspired botanical day spa: The Gin Spa.
I visited Hillhead Bookclub during my first trip to Glasgow many, many years ago. I loved it and, although I haven't been back since, it looks just as fun as I remember. It's just as good for brunch as it is for late night dancing and there aren't many places that can say that!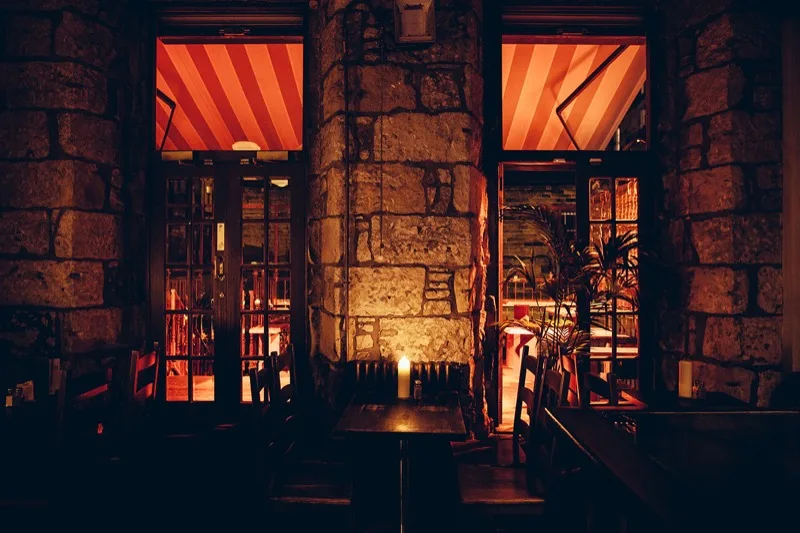 Named after the literary alter ego of the American writer Charles Bukowski, Chinaski's is the place to visit if you love whiskey (or, indeed, Bukowski).
The unmarked door means you could easily miss it, but it's worth the extra effort to find this moody, hip bar, with its multi-level beer garden out the back. Pick from over 80 whiskeys, accompanied by resident DJs and Bukowski-themed paraphernalia.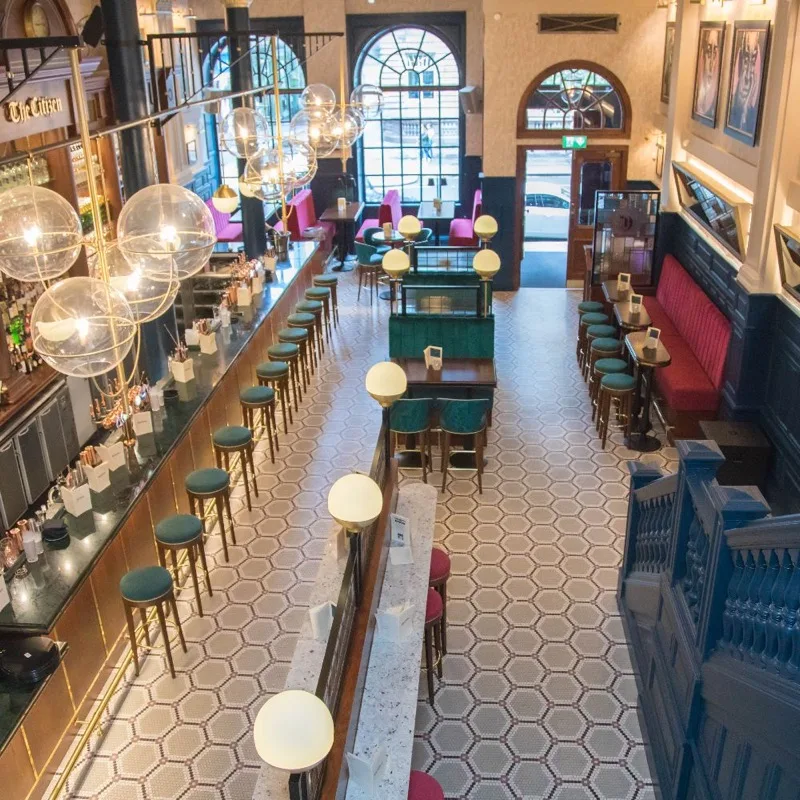 Located in the old offices of the Evening Citizen newspaper, which also happens to be Scotland's first red sandstone building, The Citizen Bar pays tribute to its namesake newspaper, as well as Glasgow's rich history.
The headlines that line the walls tell the story of the city's past, and the stunning decor, including plush blue velvet bar stools and rich red leather booths, make visitors feel like they've stepped back in time.
Come for classy cocktails with a healthy serving of old-school glamour.
---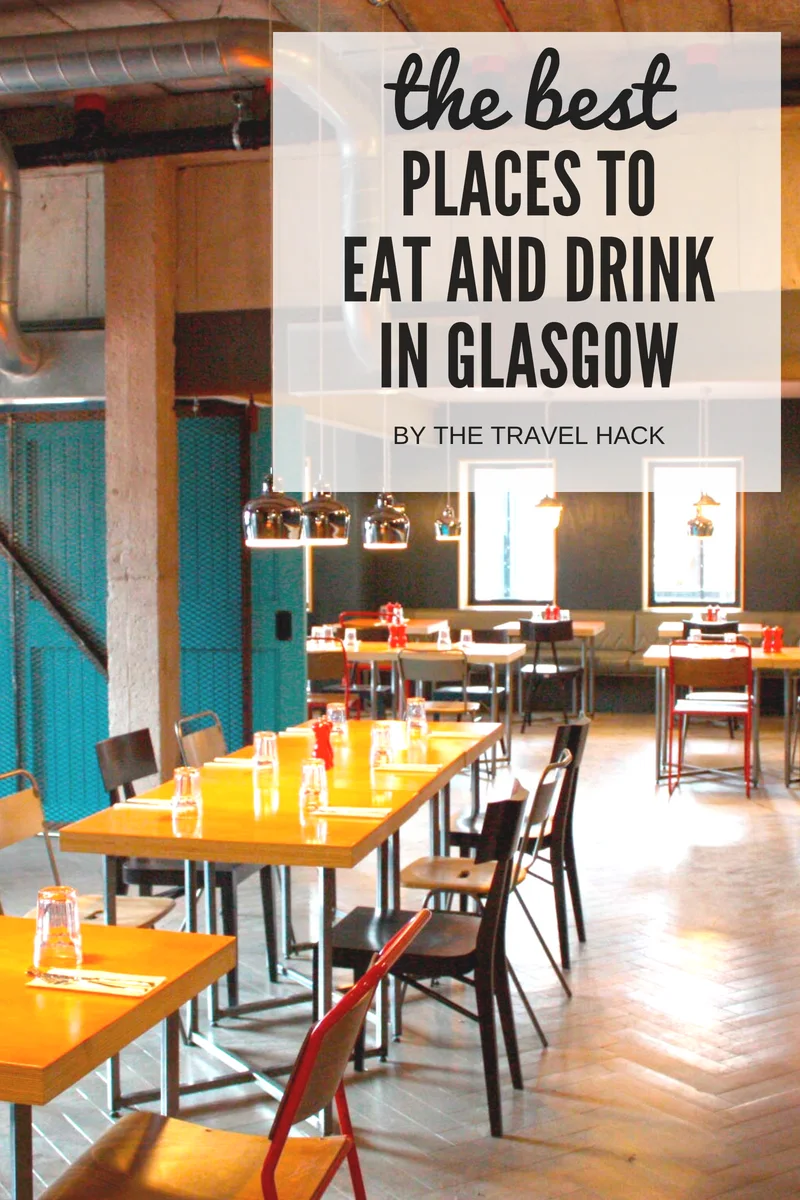 There are loads more places to eat and drink in Glasgow. If you'd like even more suggestions, check out these Glasgow posts from Wish, Wish, Wish, Wanderlust Chloe, and A Lady in London,