Not many places do the whole "old meets new" vibe better than Edinburgh. There's so much to love about this city: gothic glamour, friendly locals and all the major landmarks in walking distance. A thriving culture and arts scene explodes in August in time for the world-renowned Edinburgh Fringe Festival, and the urban centre is punctuated by gorgeous green spaces.
Here at The Travel Hack, we're huge fans of Edinburgh's quirky yet elegant, cosmopolitan yet distinctively Scottish style.
Why everyone should visit Edinburgh
If you find London a bit too sprawling and chaotic, you'll love that Edinburgh offers all of the benefits of a capital city, just on a smaller, more peaceful scale (and with an unmistakeable Scottish twist). The centre and surrounding areas are all easily walkable, but are also connected by cheap and frequent buses and (much-debated) trams.
You'll still find the odd bagpiper and kilt shop, but for the most part Edinburgh is a modern and innovative city that celebrates its cosmopolitan vibe. There's culture in abundance; some of the best free art galleries and exhibitions in the UK are here. It's also got fascinating history – from the legendary ghost tours exploring the gory past of Edinburgh's Old Town, to the fortress that peers down onto Prince's Street.
The bar and club scene is second to none, and the Scots really know how to have a good time! If you want to see the city at its spirited, fun-loving best, visit in August (the Fringe) or Hogmanay for New Year's Celebrations.
Top things to do in Edinburgh
The tourist traps, while busy and a little overpriced, are still worth doing. Edinburgh castle sits at the top of the quaint and traditional Royal Mile. It costs £16.50, but you can easily spend an afternoon exploring ancient walls, prisons and battlements. Just brace yourself for the cannon, which fires at 1pm daily.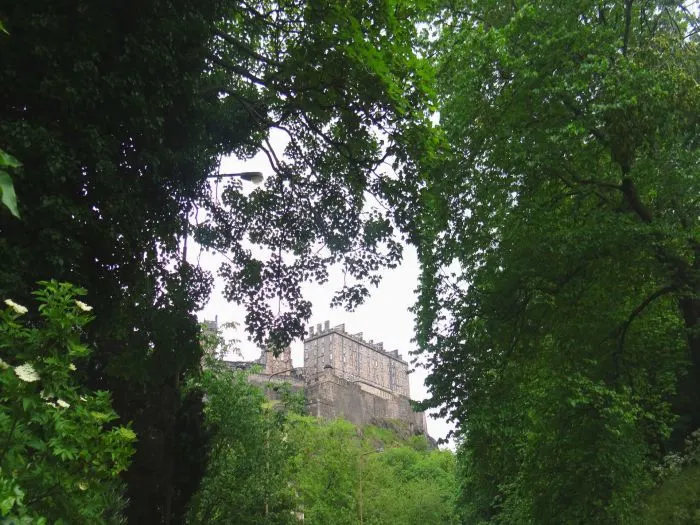 The legendary ghost tours take you deep underground and into the lost labyrinth of streets frozen in time since the 17th Century. It's actually scarier than you think – so don't go alone! Tours take place every 15 minutes from £13.95.
Unusual things to do in Edinburgh
Peer behind the Edinburgh's tourist façade and you'll find loads of hidden gems and unusual quirks. It's also home to Scotland's first cat café – for £7 you can head over to Maison de Moggy and enjoy some tea and cake for an hour in the company of some pampered felines.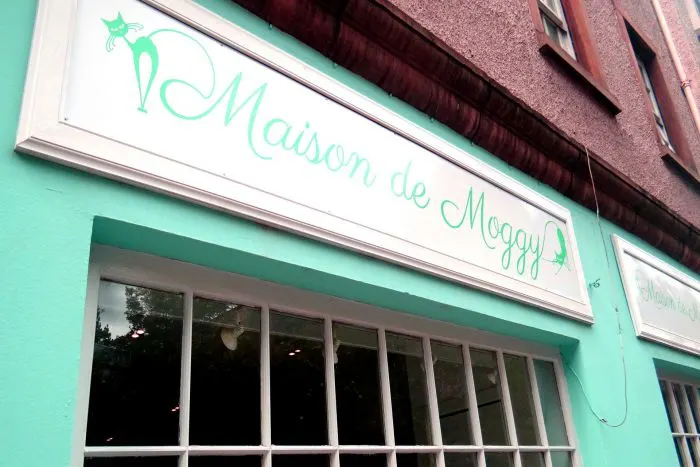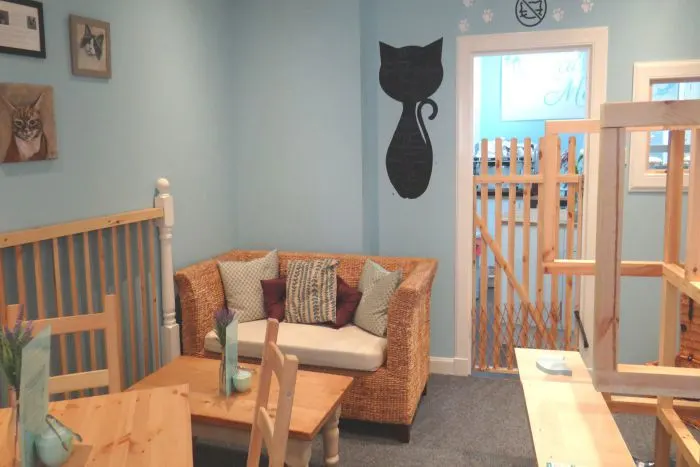 Harry Potter fan? Head to the Elephant House café on George IV Bridge. Proudly calling itself "the birthplace of Harry Potter", it's reportedly where J K Rowling wrote the first chapters of the Harry Potter series. Even if you're not a fan, don't miss the amazing bagels and hilarious Harry Potter themed graffiti gracing the toilets.
For a leisurely stroll away from the tourist masses, head to Leith, a short walk from the east end of Princes Street. A few years ago I'd be warning you away, but the lively area has cleaned up its act of late. It's where you'll find some of the best local pubs, tasty treats at Mimi's Bakehouse and you'll also have the chance to step aboard The Royal Yacht Britannia, home to Her Majesty The Queen and the Royal Family on sea voyages for 40 years. Walk in the opposite direction and you'll end up in Morningside, a quaint area home to cute trinket shops and the Dominion cinema – open since 1938, you sip on your choice of drink in a comfy leather arm chair while watching the film.
Finally, only in Edinburgh are you offered a shot of vodka while having your haircut at cult favourite hairdressers Sip and Snip (at least if you're not keen on the cut, there's something to ease the pain)!
Free things to do in Edinburgh
Most of the art galleries and museums don't have an admission fee, such as the Scottish National Portrait Gallery, National Museum of Scotland and National Gallery of Scotland.
Fancy a bit of fresh air? Princes Street Gardens are parallel to Edinburgh's main shopping street and are free to enter, well-tended and pretty big, so don't get overcrowded.
If you're feeling more energetic, get your walking shoes on and hike Arthur's Seat, a short ten minute walk from the centre of town There's a number of different routes you can take to the top, and the views are amazing. Try it at dusk to avoid the crowds and catch the sunset. At the foot of Arthur's Seat, you'll also find the Scottish Parliament building, which is definitely worth a look.
Where to eat in Edinburgh
Thanks to its cosmopolitan outlook, Edinburgh offers a hugely diverse menu of restaurants. At The Travel Hack, here are our five favourites:
Thai Lemongrass, 40-41 Bruntsfield Place
Gorgeous authentic Thai food in the peaceful area of Bruntsfield, just 10 minutes' walk from Princes Street. It's reasonably priced and I've never tasted a better Tom Kha Gai. The Monkfish curry is unmissable, too.
Wildfire, 192 Rose Street
Nowhere does locally sourced seafood and steak better than this inconspicuous-looking bistro on Rose Street, parallel to Princes Street. The atmosphere is cosy and warm, the staff friendly and most importantly, the food is rich and delicious. You can get two courses at lunchtime for just £12.95.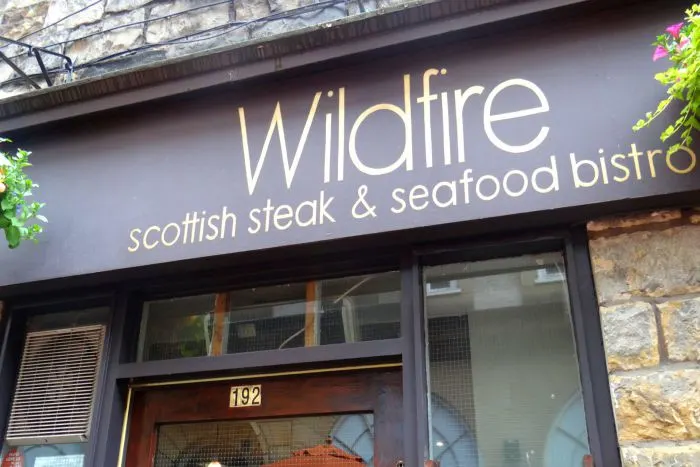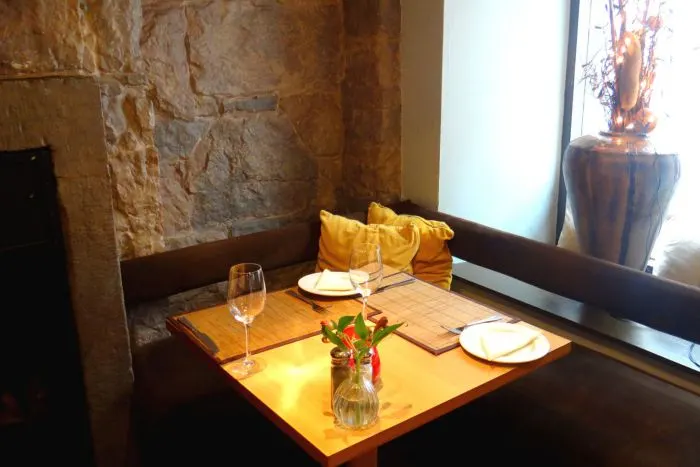 The Mosque Kitchen, 50 Potterow
This low-key Indian restaurant has been a student favourite for years thanks to its generously-portioned lunches which also provide change from a fiver. Perfect for filling your stomach and saving cash for cocktails and sightseeing.
The Witchery, Castehill
If you're visiting Edinburgh for a special occasion, The Witchery is a must. Yes, it's pricey – but the sumptuous, gothic décor and incredible food make it a real treat. It's situated next to Edinburgh castle and has style and atmosphere in abundance.
Scran and Scallie, 1 Comely Bank Road
Owned by the Michelin-starred Tom Kitchin (you might recognise him from Masterchef), Scran and Scallie is a local's favourite and has a relaxed, gastropub atmosphere. It's rustic, and very, very Scottish.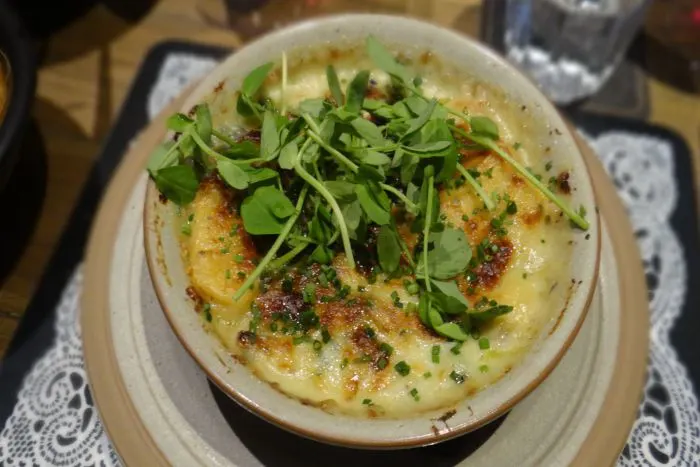 Where to drink in Edinburgh
You can find this sophisticated pub close to Arthur's Seat and the Parliament. It's all dark wood and plush leather and specialises in local craft beer. It's the perfect place to rest your feet after a long walk, and they do a pretty mean burger, too.
Independent, 1920's-themed and award-winning, Dragonfly is where Edinburgh locals go for unique and classy cocktails.
A traditional Scottish pub in the heart of leafy Stockbridge, this cosy pub is cheap, cheerful and a great place to catch sport games.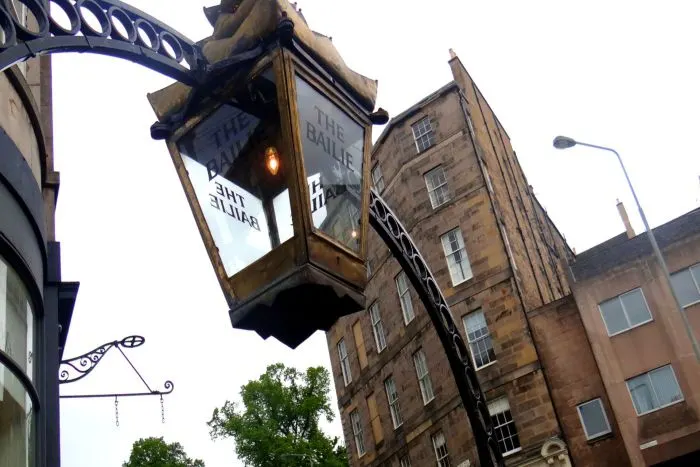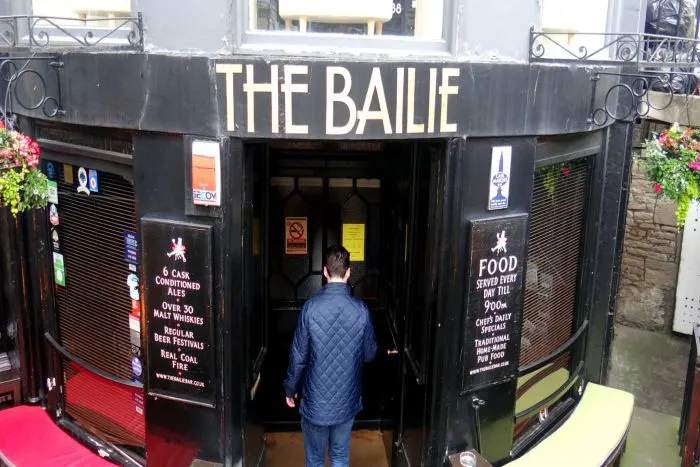 The best cafes in Edinburgh
Fancy a cup of coffee? You're spoilt for choice. Here's three of our favourite places to get a caffeine fix.
In the modern new housing development of Quartermile near The Meadows, you'll find Looking Glass books, an independent bookshop and coffee shop. Peruse beautiful editions of a carefully curated book selection as you sip your coffee. Try the vegan flapjack too, it's delicious.
This little place is always heaving, thanks to its Scottish breakfasts and friendly staff. It's at the top of Cockburn Street near the Royal Mile, and as well as good coffee it's the perfect place for a budget-friendly lunch.
Hidden underneath Penhaligon's on the sophisticated George Street, Wellington Coffee is small but perfectly formed. The steamed-up windows and wooded interior makes it feel like a Canadian log-cabin (as do the bearded baristas) and, of course, the coffee is amazing.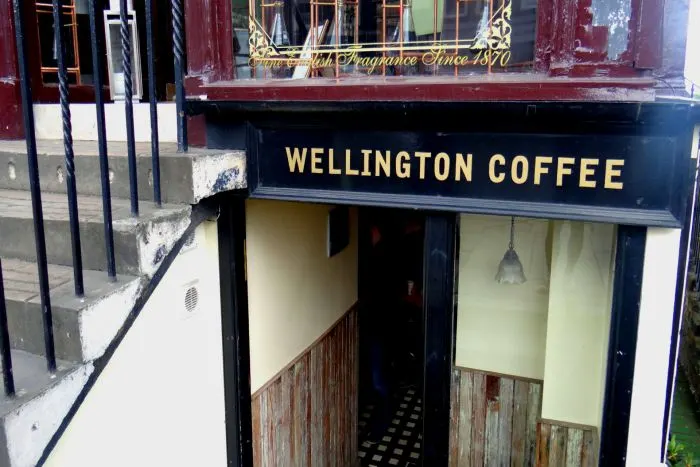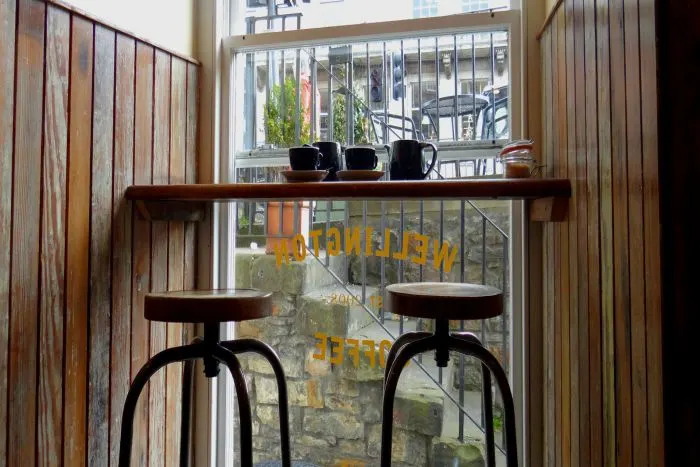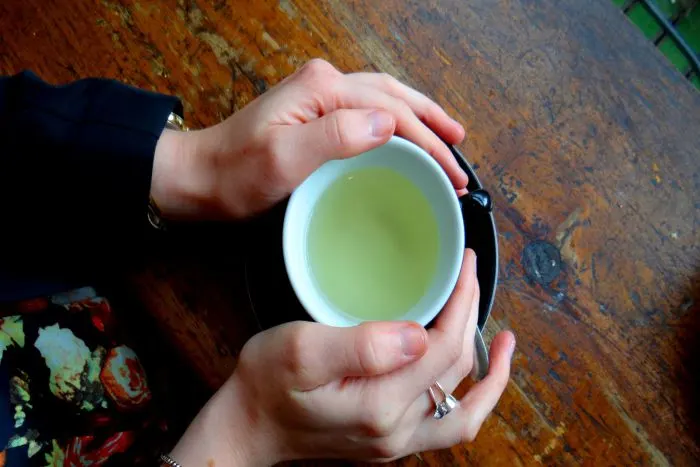 Where to shop in Edinburgh
Princes Street is the main shopping area in Edinburgh, and offers typical High Street fare. George Street is Princes Street's more sophisticated (and more expensive) older sibling, where you'll find the more premium shops. Multrees Walk is the place to go for real luxury, while you should head to Victoria Street, Cockburn Street and the Grassmarket to find the more unusual and independent places.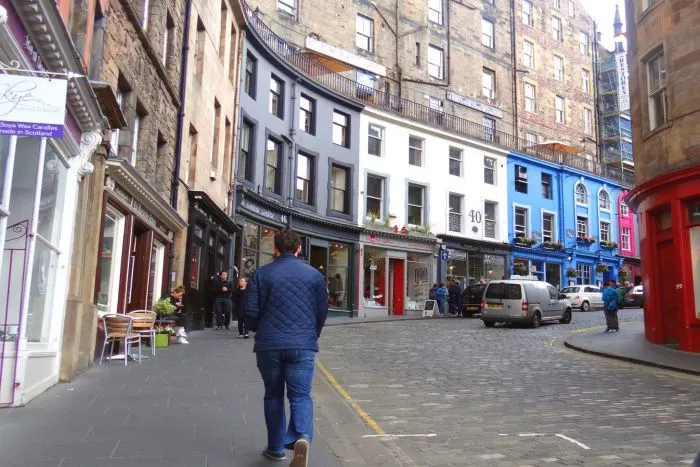 Where to stay in Edinburgh
If you're looking for… affordable luxury: Tigerlily
This boutique hotel is small yet stylish. It's situated right in the centre of town and Classic Double rooms are available from £160 per night.
If you're looking for… Mid-range: The George
You need to book in advance to get the best rates, but you can't beat The George for location – aptly, you'll find it on George Street. Stalwarts of Edinburgh history Robert Burns and Walter Scott were both said to be regulars. Double room from £85 a night.
If you're looking for… a room on a budget: Castle Rock Hostel
Situated just one minutes' walk from the Royal Mile, this pleasant hostel is the perfect budget option. It's full of character and the interiors are a cut above your average hostel. Double rooms are available for £45 a night, and you can get a bed in a dorm from just £11.
Day trips outside the city
Edinburgh is the perfect base for exploring Scotland. Nearby highlights include Cramond, a pretty coastal village on Edinburgh's suburbs. If the tide is out, take the ¾ mile walk along the tidal causeway to Cramond Island. But pay attention to the safe crossing warnings – if the tide comes in you'll be stranded!
St Andrews is also just an hour away by car, and is a picturesque university seaside town. It's famous for its golf heritage – the British Open is often held here. Get into the spirit and try your hand at the pitch and putt golf course, and top off the day with some of the best fish and chips you'll ever taste (we recommend The Tailend).
What to pack
It's not a myth that Scotland is a wee bit chilly, so make sure to pack some layers. Here's what we recommend:
Comfortable walking shoes for hill walks and exploring
Gloves, hats and scarves in winter
Flats (cobbles play havoc with heels!)
Something waterproof
Mary Kay emollient night cream – for soothing wind-chapped hands and nose
Your camera!
Have you been to Edinburgh? What did you think? Let us know!