Oxford is one of those places that you just have to visit at least once. It's full of incredible architecture, restaurants and cafes serving food from all over the world and of course, opportunities to go punting. It's an ideal spot for a weekend break and the best thing is you could easily come back for another weekend break (and another and another….) and experience a different side of the city.
No two visits need to be the same and even if you wanted them to be they probably wouldn't be because there is always something going on. From friendly campaigners and protesters to bubble-blowing rabbits, there's usually something to catch your eye on Cornmarket Street.
The 'city of dreaming spires' has inspired many authors, including JRR Tolkien, CS Lewis, Lewis Carroll and more. Many of Oxford's landmarks (the Bodleian, New College, and Christ Church) also feature in the Harry Potter films. And if that's not enough to persuade you to visit, supposedly the former U.S. president, Bill Clinton, didn't *insert winky emoji* smoke a joint in one of the famous pubs in Oxford, The Turf Tavern. In case you were wondering, he was visiting the city as a Rhodes Scholar.
So, ready to visit? Great! Here is everything you need to know for your weekend in Oxford…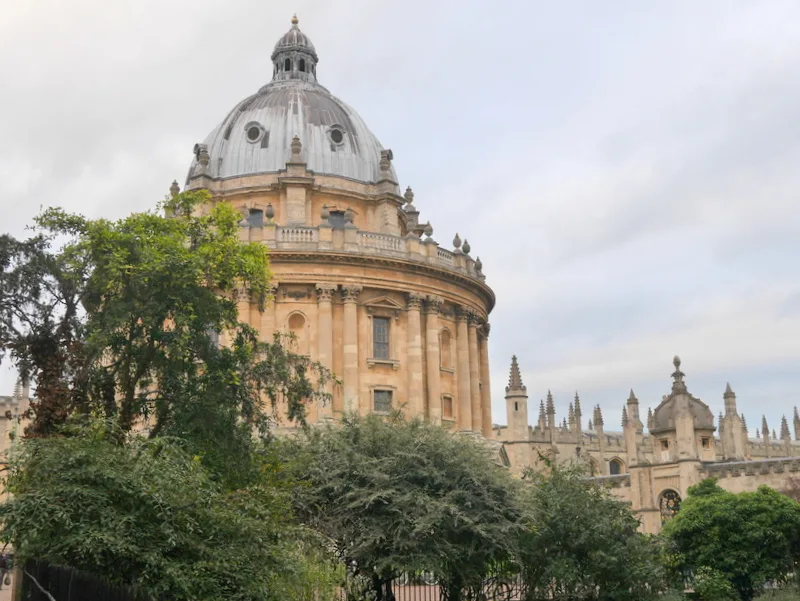 How to get there
Although Oxford has an airport, it's a super small privately owned one, so if you're visiting from overseas fly to London.
From London you can drive or take the bus to the city in about 90 minutes. The Oxford Megabus is a good budget option and drops you off in Gloucester Green (at the main coach station right in the centre of the city).
Alternatively, you can get a train from London Paddington. It takes just under an hour to Oxford station (unless you're on the slow train). There's a new station opening shortly called Oxford Parkway and it takes you to/from London Marylebone, but Oxford Parkway is on the outskirts of the city so bear in mind that you'd need to hop on a bus to get to the city centre.
If you drive to the city your best bet for parking is one of the park and rides. There are quite a few dotted around the city and they are all pretty reliable, offering prompt and affordable travel into the city. Your ideal one will depend on where you are travelling from. This handy list gives you all of the details and prices etc.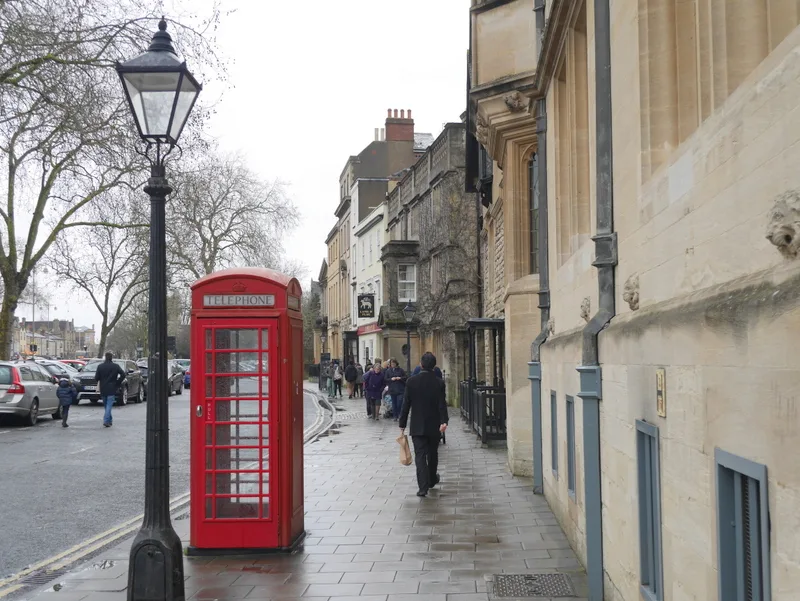 Where to stay for a weekend in Oxford
Save – If you're trying to save on accommodation, you could stay in the Travelodge at Peartree. It's about a twenty-minute bus ride away from the city centre and isn't the most glam option by any means, but I guess you already know that. Avoid it if you can.
There's a YHA on Botely Road, which is a four-minute walk from the train station. Another budget option is to stay in one of the famous colleges. You can book a room for effectively a backstage pass into a slice of Oxfordian history. Again, it isn't the most stylish option but works for some. You can find out what's on offer here.
Splurge – If you're happy to pay typical city prices then head to Old Bank Hotel for a stylish pad on the main high street. As well as a central base for exploring, the upper rooms offer gorgeous views of the spires and some have beautiful beams. I stayed here for my wedding night, so it definitely gets the seal of approval!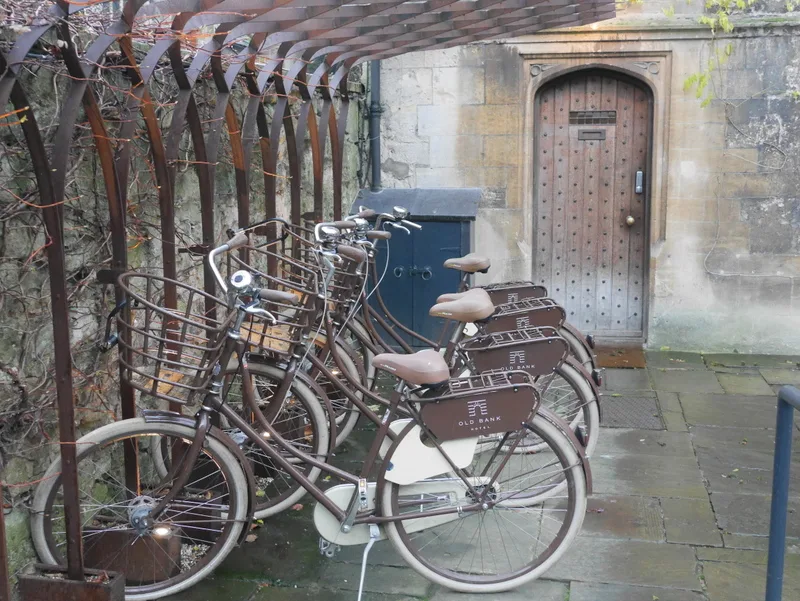 You don't have to break the bank to experience a stylish hotel. Mercure Eastgate is pretty near to Old Bank Hotel and offers rooms that have been decked out in a discreet Oxfordian theme. You'll find black and white pictures of bikes, and punt-inspired headboards.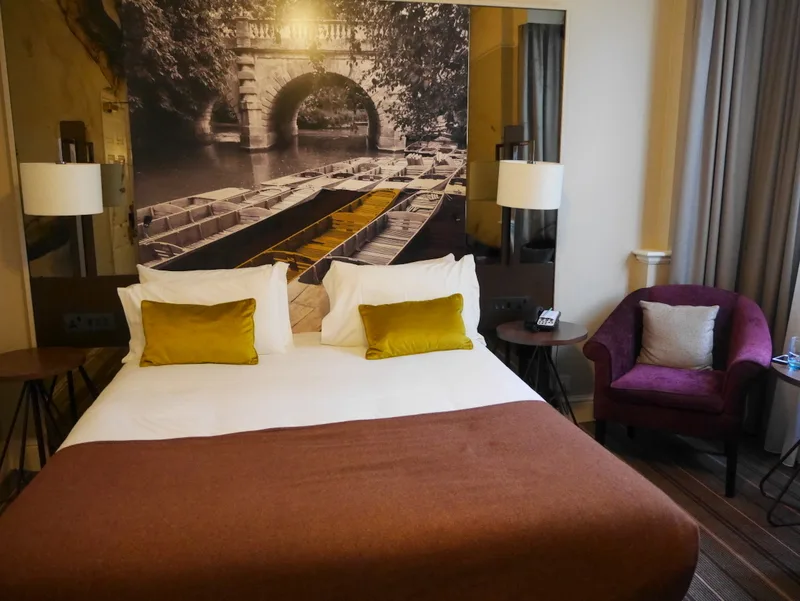 Where to eat during your weekend in Oxford
You have endless options for eating out in Oxford. It really depends on what you're after.
Japanese – Edamame is a popular casual eatery serving authentic Japanese food. This place is tiny so you'll often have to share a table or queue, but most will tell you it's worth it.
Indian – Aziz is a firm favourite. There are two branches, both serving delicious Indian and Bangladeshi food. The service isn't as amazing as the food, but it's a tasty enough to warrant a visit.
Pizza – Café Coco is a bit of an institution in Oxford, opening 23 years ago on Cowley Road. It serves a few different things, but the pizza wins the taste test. It's a quirky little spot with small tables and friendly locals.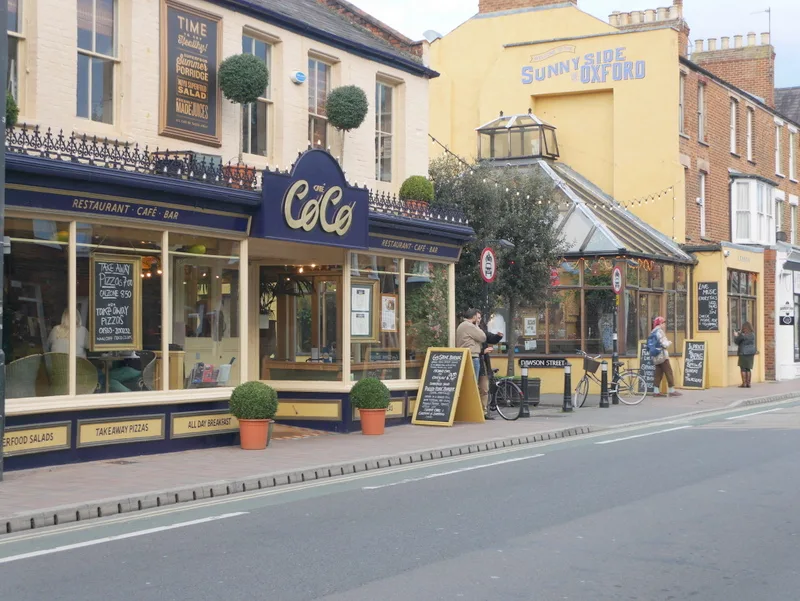 Good view – More so in the summer, the views from the Ashmolean Dining Room are great. The food is uncomplicated and affordable, featuring things like gnocchi and pork shoulder.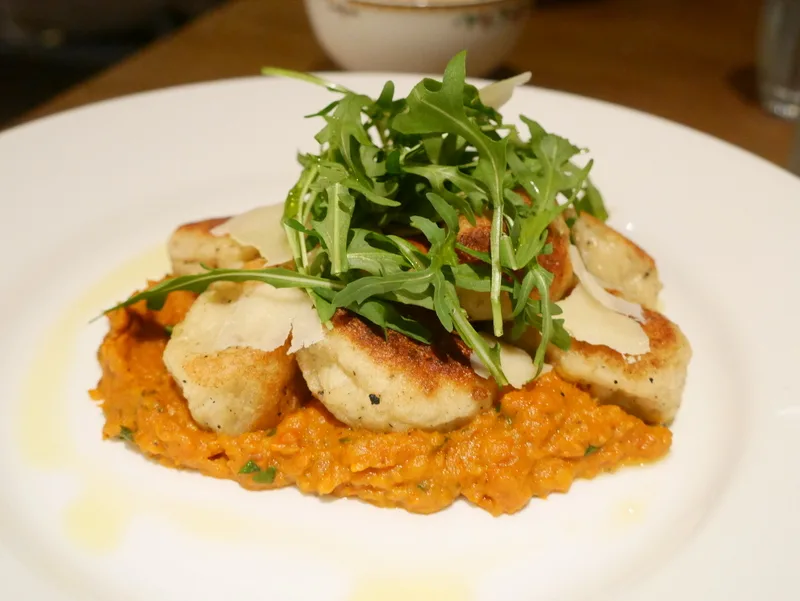 Trusted chain – Head to George Street if you want to dine out at a familiar name. Restaurants include Jamie's Italian, Giraffe, Zizzi, Nando's, Bella Italia, Pizza Hut etc.
Sweet – Head to Oxford's own ice cream cafes, G&D's, for a sweet treat. They're open until midnight every night and even serve ice cream cakes! This small chain of cafes was developed out of the experience of an Oxford student.
What to See and Do during your weekend in Oxford
Erm, there's so much, but here's a little taster…
Architecture – Just walk around the city centre and you'll see lots without spending any money. Radcliffe Square is a good spot with lots in the nearby area; Radcliffe Camera, Bodleian Library, Sheldonian Theatre etc.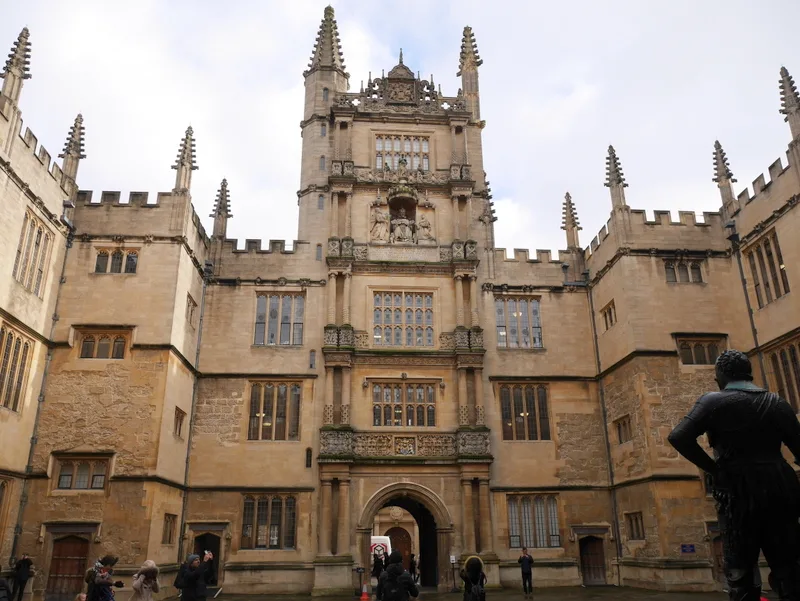 Christ Church Meadow – Just a few minutes' walk from the main shopping street, Christ Church Meadow offers a beautiful riverside walk where you can often see rowers. You'll also spy the beautiful Christ Church College.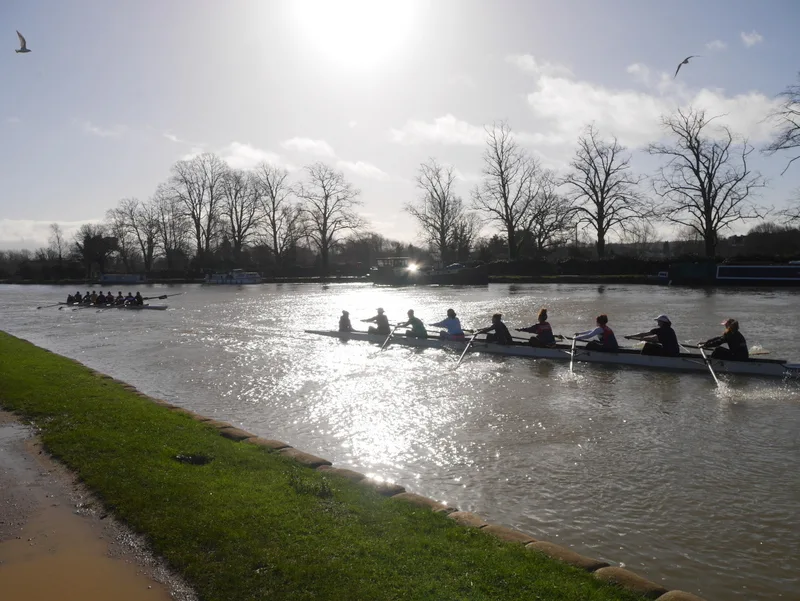 Punting – Imagine a gondola in Venice and you're pretty close to visualising what punting is. It's synonymous with Oxford, so you definitely need to give it a go. Rent your own punt from Magdalen Bridge Boathire.
Shopping – For highstreet names head to Cornmarket Street and High Street. For quirky finds head to the Covered Market and if you're willing to walk twenty minutes out of the centre go to the neighbourhood, Jericho, for upmarket but cute shops, and head to Cowley, for a boho vibe.
Museums – Head to the Ashmolean for a collection of art and archaeology. If you want something a little different, head to The Pitt Rivers Museum, where you can find shrunken heads, totem poles and lots more weird and wonderful things.
Happy Weekending!
Do you have some recommendations to add to this list? Leave them in the comment box!
Pin for later…