Americans don't do things by halves. The live by the motto, 'Go big or go home', and this supersize culture makes it an incredible place to visit. I'm not just talking about supersize meals here, I'm talking supersize everything and Christmas is no exception. Americans embrace the holiday season like no place I've ever been before and even if you're not a Christmas fan, you can't help but get swept up in the magic of the season.
I should probably let you know right now that I love Christmas. I'm the kind of person that wants to put the tree up at the beginning of November and has Michael Buble's Christmas hits playing in October. My Christmas list to 'Santa' is mentally written from around September time and I spend the next three months getting ridiculously excited at any mention of snow.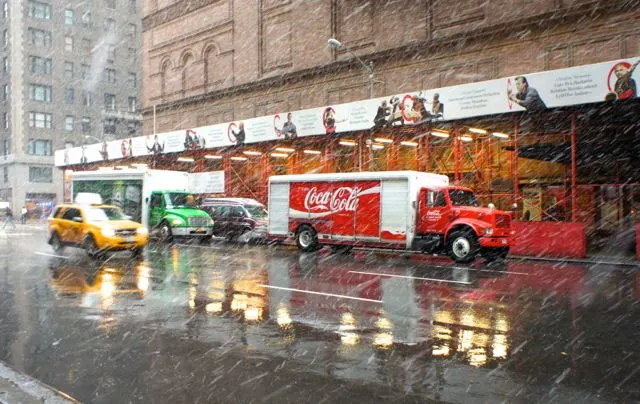 So the thought of going to New York at Christmas was a dream come true and I'm happy to say that it didn't disappoint.
I was travelling to the Big Apple with American Express on my search for good customer service and I can even say that I had great service from Santa's helpers in department stores and the guys that picked me up every time I fell over at the Rockerfeller Centre Ice Rink. Thanks guys!
Here are my top picks for festive outings in New York City. If you have anything else to add to the list, write them in the comments below!
Visit the Rockerfeller Centre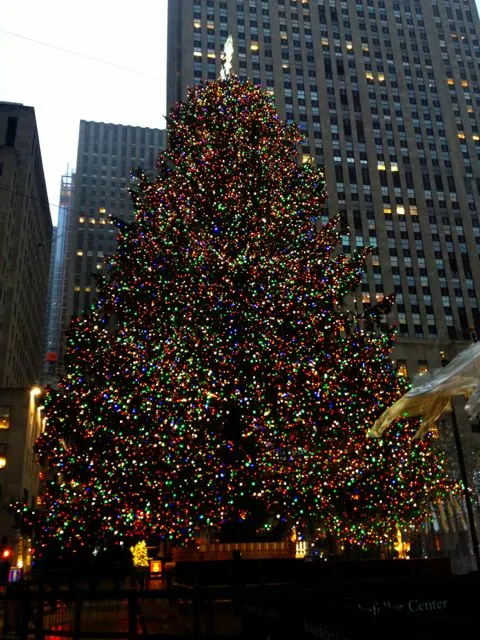 The Rockerfeller Centre in Midtown Manhattan was built by the Rockerfeller family and is made up of 18 buildings. The Rockerfeller Plaza is the place you want to be around Christmas time and you'll find New York City's biggest Christmas tree! Below the tree is an ice-skating rink and there are so many beautiful Christmas decorations too like giant baubles and huge fairy lights.
You can also visit the observation deck, known as 'Top of the Rock' in the GE Building for a festive view over the entire city. I even think that this view is better than the view from the Empire Statue Building because you see the Empire State from here and it just makes it that bit more magical.
See the Christmas decorations on Sixth Avenue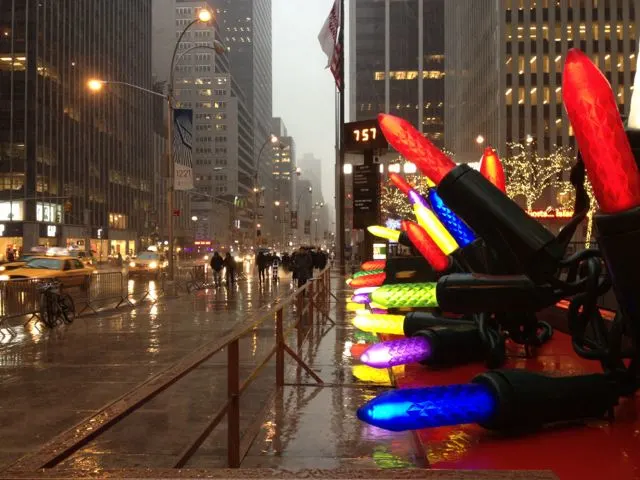 If you want a good example of New Yorkers taking Christmas one step further then you need to take a walk down Sixth Avenue. You'll find giant decorations that will make you feel like a little kid again. Visit at nighttime to get the full affect.
Take a walk through snowy Central Park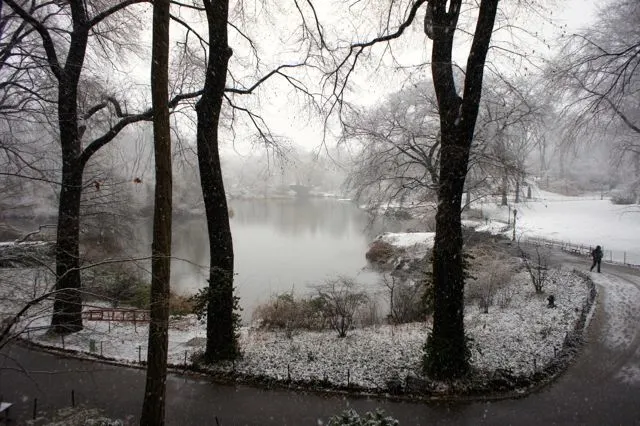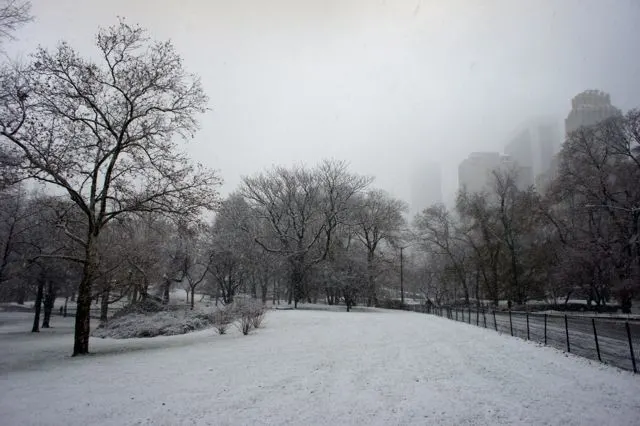 If I had to give you one piece of packing advice for New York then I'd say 'take a hip flask and some waterproof boots'. A stroll through Central Park in the snow is beautiful but it won't be long before you feel cold and soggy so pack accordingly!
The magic of Central Park is that you're almost in the thick of the city but you're far enough away to feel like you're in the middle of nowhere. When the park has a blanket of snow it feels so calm and peaceful. You'll notice that the intrepid tourists and dog walkers give each other a silent nod, a silent agreement that this is a beautiful place to be.
Hit the shops
Of course, while you're in New York you'll be surrounded by shops and wowed by the incredible window displays. Get lost in the department stores like Macy's and Bloomingdale's where you could spent all day exploring the different floors. If you're here to shop then I'd recommend getting a personal shopper to help you get it all done in one swoop.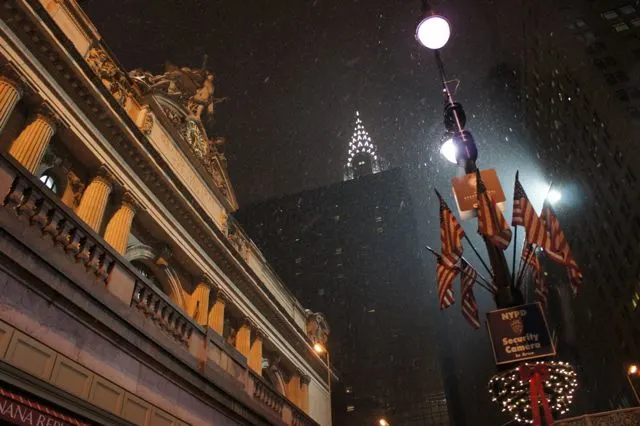 Christmas Markets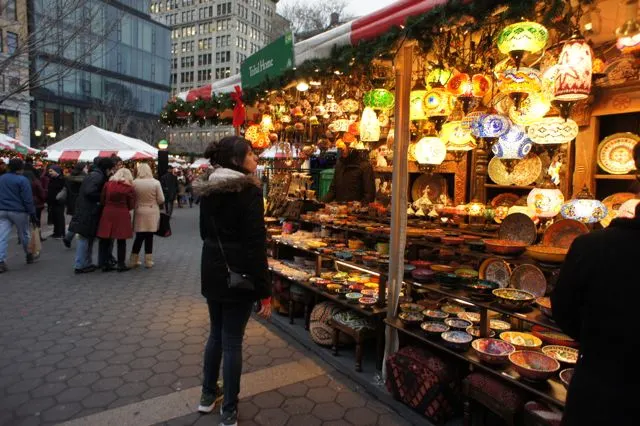 For a more festive shopping experience then head to the Christmas Markets where you'll also find Ice Rink's and hot chocolate to help warm you up.
Bryant Park has one of the best Christmas markets in New York and has an open-air, European feel. The Brooklyn Winter Flea Market is also a lot of fun if you like rummaging for vintage goods and unique finds.
You're bound to have a magical time whatever you do in New York around the holiday season. The atmosphere is infectious and the Christmas spirit will have you feeling like a kid again.