One of my challenges during my trip to New York with American Express was to crowd source places to visit and things to do in the city. I was sent so many recommendations but something that almost everyone suggested was visiting the Statue of Liberty and Ellis Island.
Visiting the Statue of Liberty initially seemed like another of the New York tourist attractions to tick off my list. It wasn't something I was overly excited about but I felt like I couldn't travel all that way without stopping by to see Lady Liberty. It wasn't until I got there that I realized what an incredible experience it is.
You see, the Statue of Liberty isn't just a huge statue of a lady, she's a symbol of hope and freedom for the millions of people who emigrated to the USA.
The statue was the first thing they saw when they first arrived by boat and an audio guide revealed what an emotional moment it was for most of them.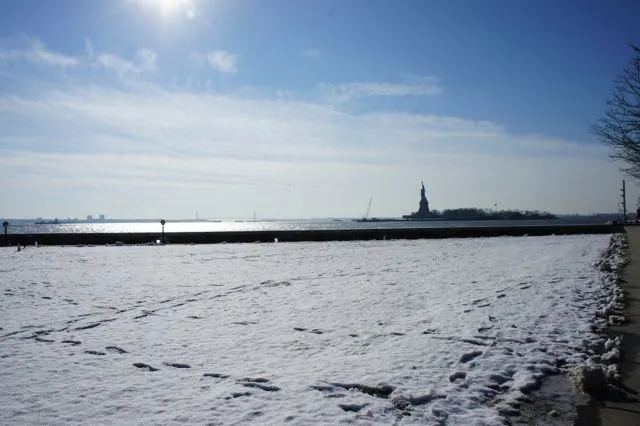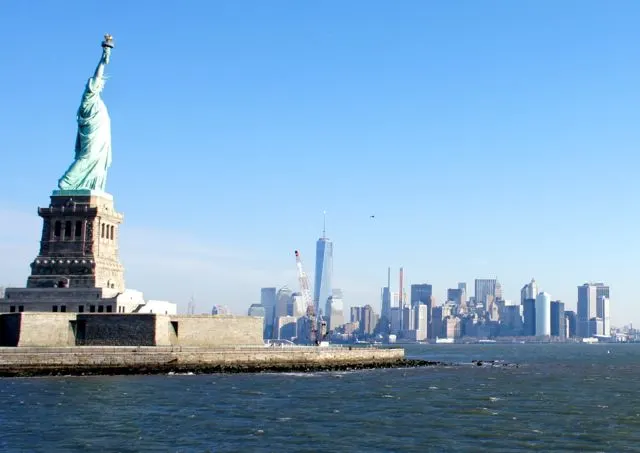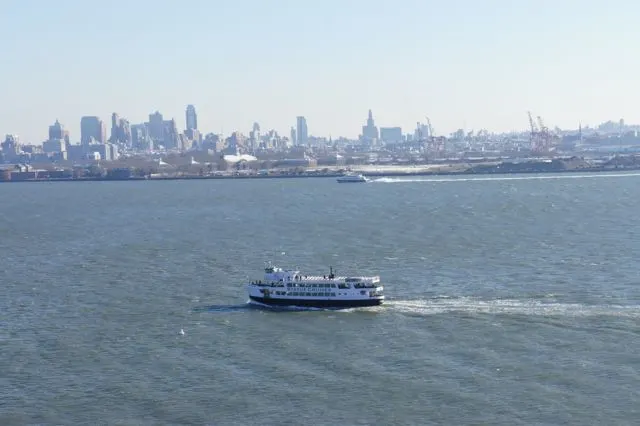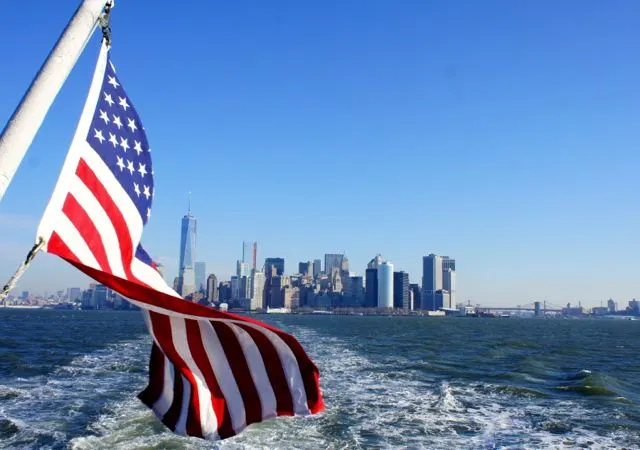 It's worth grabbing an audio guide at both Liberty Island and Ellis Island and it's included in your ticket price. The guide not only helps pass the time while you're in queues but you'll also hear first-hand accounts and memories from when immigrants saw the statue for the first time from their boats.
Most of them were children at the time and hadn't understood the significance of the moment but did remember the elation on board. They recalled people hugging, kissing and cheering as though it was New Year's Eve as complete strangers embraced. The average journey to New York was 10 days so the crowds onboard were overjoyed to have reached their new home where peace and freedom was promised but I'm sure they were just happy to get off the boat too!
There was one old man on the audio guide who simply sobbed during his interview as he attempted to recall his feelings when he arrived in New York. It almost had me in tears as I listened in the queue.
I took the Statue Cruises ferry which leaves from Battery Park every 20 minutes and is included in the New York CityPASS (a good value way to see lots of attractions). You stop at Liberty Island first where your ticket grants you access to the pedestal, a viewing platform half way up the monument. There are 195 steps up to the pedestal or a very slow lift if you can't make it up. You can also book a ticket to go up to the crown of the statue but this needs to be booked in advance.
I was lucky to be there on a bright and sunny morning and views from both the pedestal and the boat were beautiful.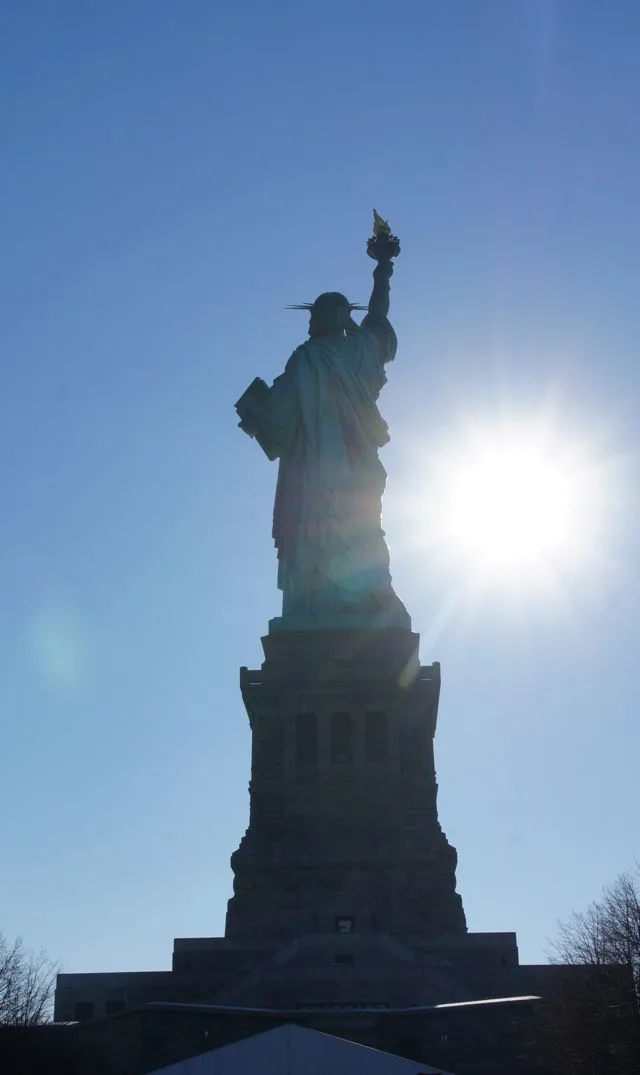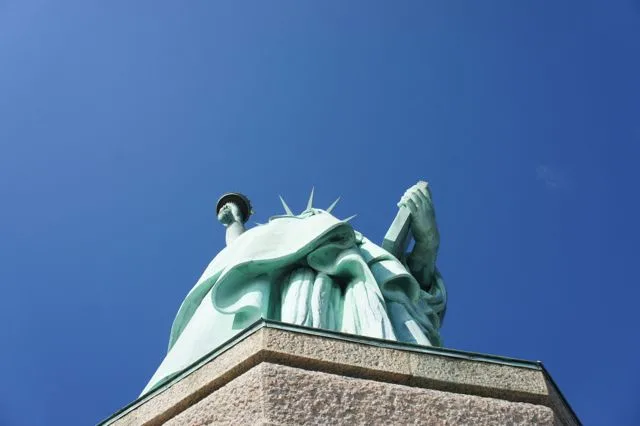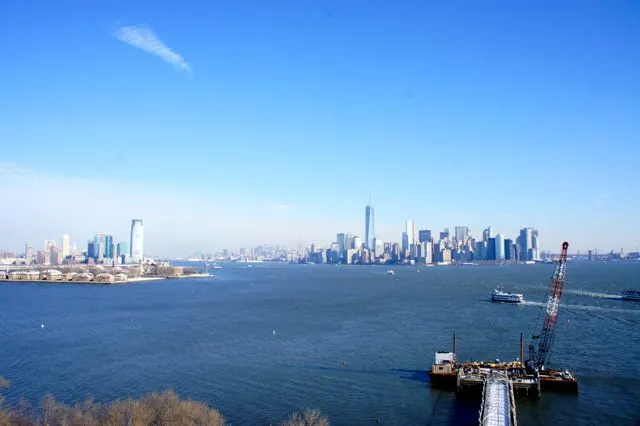 When you're ready you can jump back on a ferry for your next stop on Ellis Island. I noticed that a lot of people don't get off the boat at Ellis Island but it's well worth a visit.
This is the island that all the immigrants were first taken to and is home to the Ellis Island Immigrant Station where millions of people would have passed through before they were allowed onto the mainland. The station is now a museum where you can find out more about the people who travelled to New York to become a citizen of the United States. It's also interesting to discover the ways people would get into the country if they weren't permitted. Apparently not everyone was allowed in but they always found a way in eventually.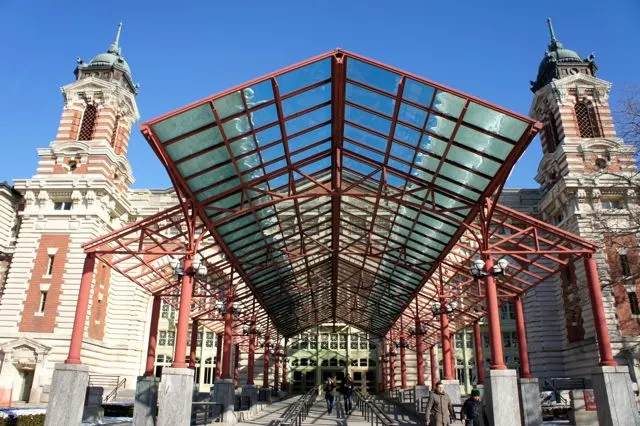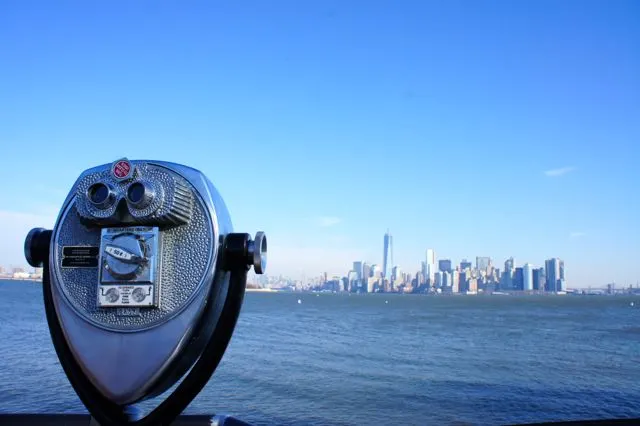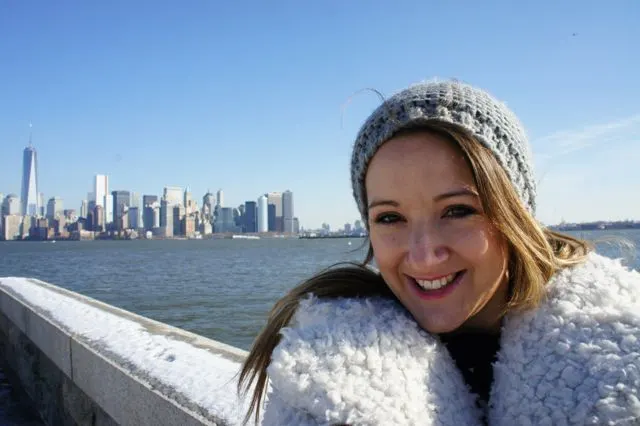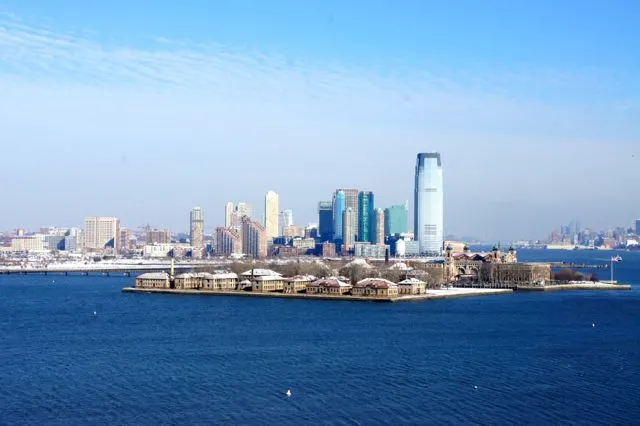 On your return journey you have another chance to see the incredible views of the Statue of Liberty and also views of the city from the water.
Below are some tours you can prebook through GetYourGuide.
I'd recommend the Statue of Liberty Pedestal, Ellis Island and Pre-Ferry Tour. It's currently £30.85 (May 2017) and gives you access to the pedestal and you can skip the queue for the ferry which is well worth it!