Elle has just returned from a incredible trip to California. She shares her guide to Newport Beach along with so many gorgeous reasons to visit!
If you were a fan of the noughties teen drama series The O.C., you've probably heard of Newport Beach. But chances are, all you'll know about the destination is its angsty fictional inhabitants.
The great news is that, although the T.V. show The O.C. is well and truly over, Newport Beach is well and truly emerging as a destination to visit for an unforgettable holiday. And there's so much more to it than high school drama.
With one of the best film festivals in the country, stunning scenery and that coveted year-round California sunshine, Newport Beach is a little bit French Riviera and a little bit L.A. glam, with a hearty dose of laid-back beach vibes thrown into the mix.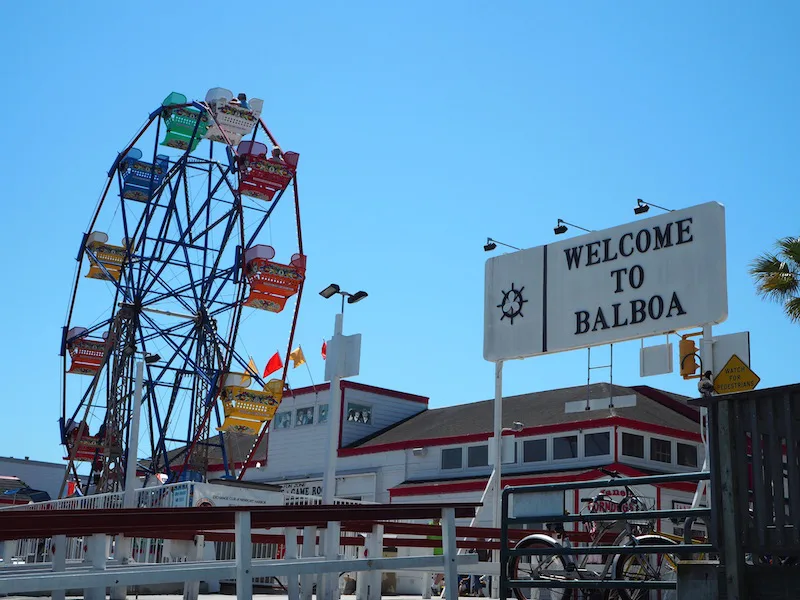 Newport Beach is easy to reach from the U.K., and it has everything you could want from a summer holiday location, from a picturesque marina to wide, sweeping, golden-sand beaches, world-class food, events visited by people from all over the world and almost guaranteed sunshine.
Curious? You should be. Here's everything you need to know for a memorable visit in my guide to Newport Beach.
Getting to Newport Beach
There are a number of direct flights from London to Los Angeles each day on a handful of airlines.
I flew with American Airlines, and I was surprised by how comfortable and spacious the economy seats were. Plus, they have USB chargers and full power outlets in every seat, which makes working while travelling (or just watching movies on your iPad) a total breeze!
Once you land in LAX, it's about an hour's drive (depending on traffic) to Newport Beach.
Travel Hack Tip: Don't leave the U.K. without applying for your ESTA to enter the USA.
Where to stay in Newport Beach
This 4-star resort is perfect for families, groups, or anyone looking for a laid-back, centrally-located place to stay in Newport Beach.
There's a golf course, gym, three pools and hot tubs, a great bar with outdoor seating and even a giant chess board on site. The rooms are huge (especially by European standards) and come with big screen TVs and free bottled water, which is essential in the California heat.
And the location really is unbeatable – it's just a mile in one direction to Fashion Island, and a mile the other way to Balboa Island Ferry. So whether you're in town for shopping or surf, you're close to both at Hyatt Regency Newport Beach.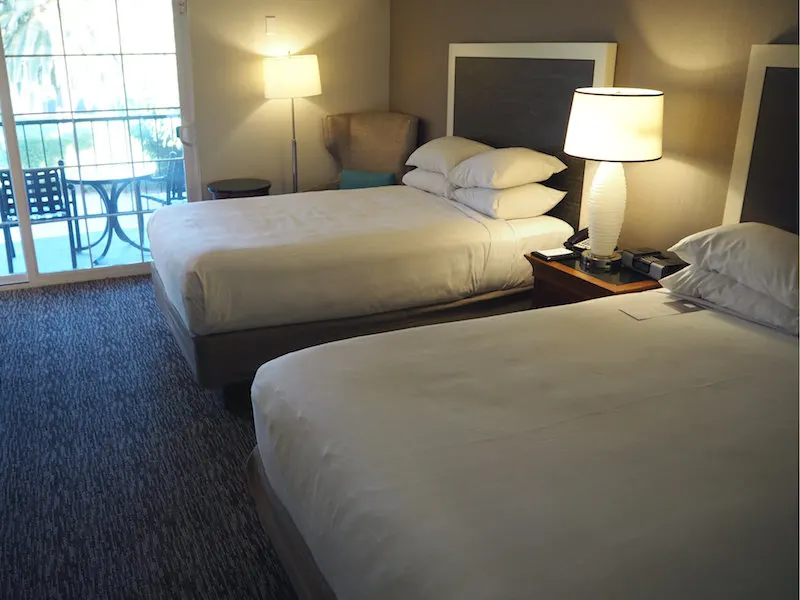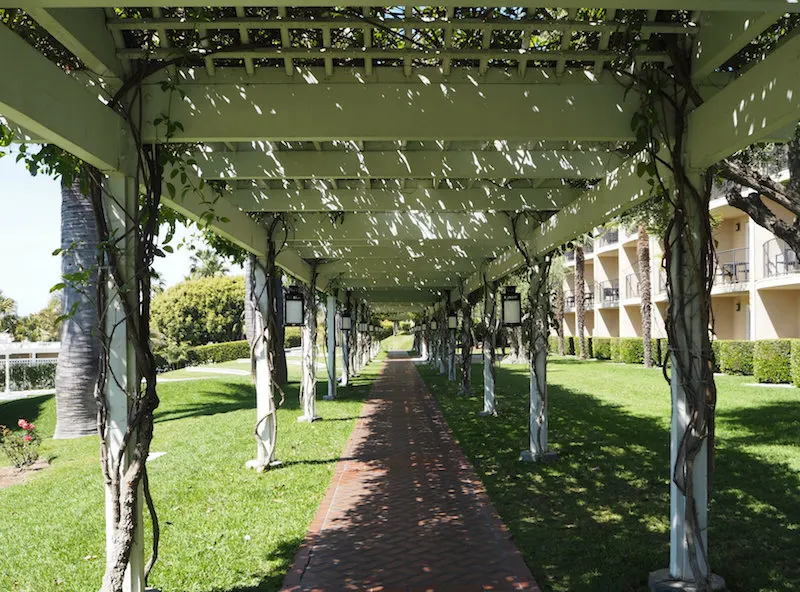 The most luxurious accommodation in Newport Beach, Pelican Hill is a great option for a romantic getaway.
It's perched on a hill overlooking the ocean, and features an incredibly Instagrammable circular infinity pool, a golf club, spa, and Camp Pelican, where you can drop the little ones off while you go explore the beauty of Crystal Cove beach or the sights of Newport Beach.
If you're looking for a unique local experience, head to Airbnb to find an unusual local home.
One of the more memorable listings in Newport Beach is this 30 foot sailboat, located right in Newport Harbor. The space is small, but the views are second to none – especially those sunsets!
Getting around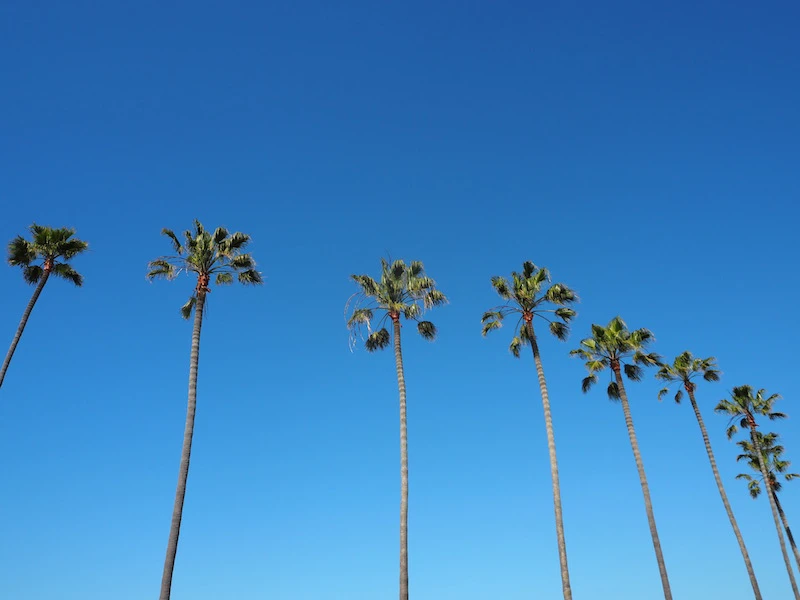 Renting a car from LAX is the most convenient way to get to and around Newport Beach, but if you'd rather not drive then Uber or Lyft are the best ways to get around.
Not only is Uber cheap (because everything in Newport Beach is so close together), the drivers are unbelievably friendly!
Where to eat and drink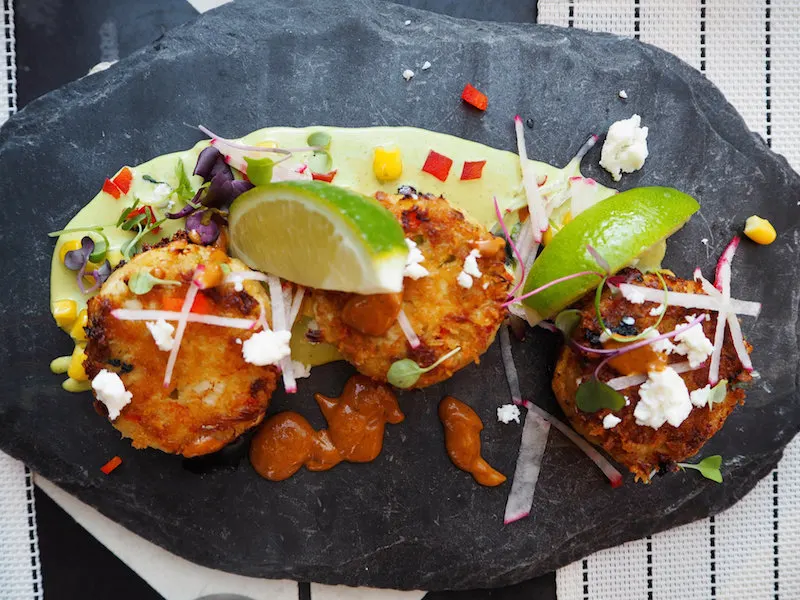 There are so many incredible places to eat in Newport Beach, from world-famous Nobu to beach shacks serving tasty casual bites.
Here were some of the best places I ate during my stay in Newport Beach:
Honor Coffee Roasters
A hipster café serving real coffee (not the questionable drip coffee served in many parts of the country), including a refreshing cold brew.
The decor is stunning, with lots of hexagonal white tiles, dark wood and brass fixtures.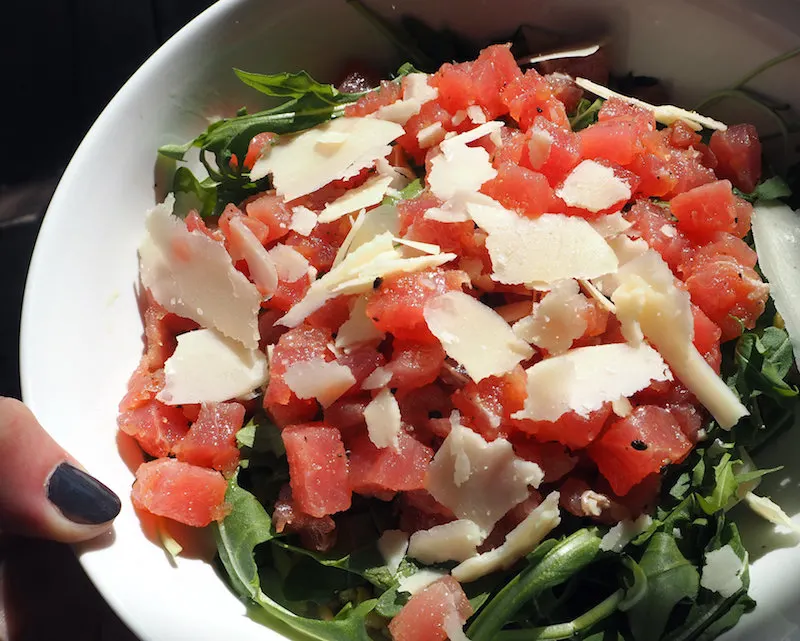 Is there anything better than brunch on the water?
Zinqué is the perfect spot for a healthy but delicious brunch (order le bowl with ahi tuna, it's incredible) while watching the water lapping against the luxury yachts in the harbour.
It's casual, stylish and perfectly located in the Lido Marina Village for a spot of post-meal boutique shopping.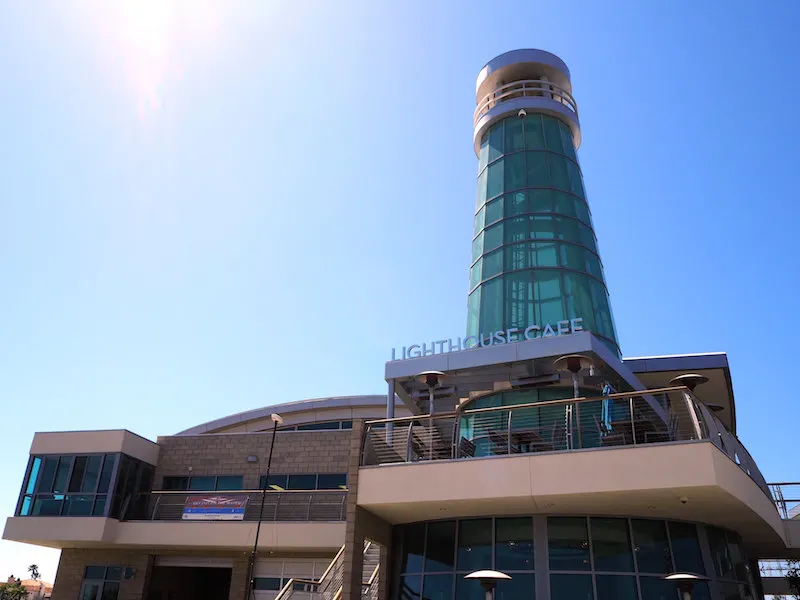 Located on Balboa Peninsula, this lighthouse-shaped restaurant is bright and airy, serving hearty brunches (don't miss the lighter-than-air beignets) on the beach.
If you're a bloody mary fan, try the Buddy's Bloody, an oversized mason jar breakfast cocktail named after a larger-than-life local lifeguard.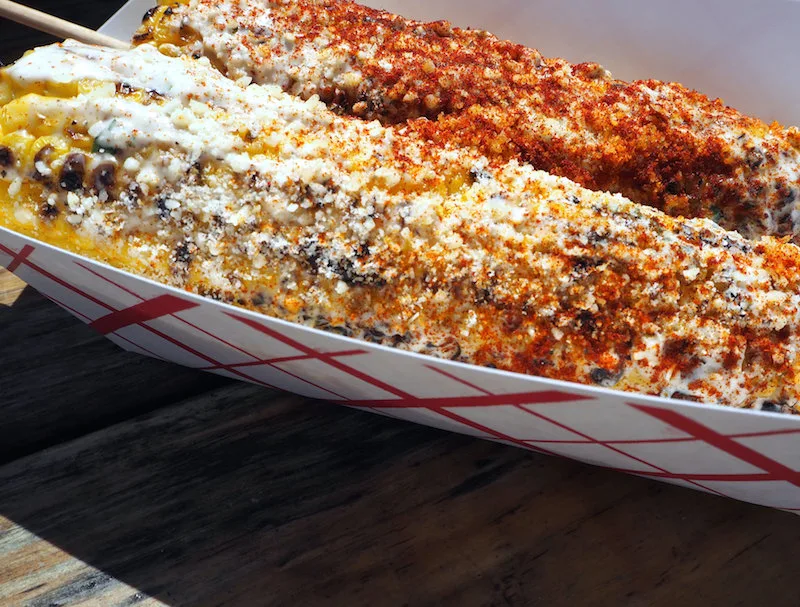 When you spot a beachside concession stand, you assume the food will be questionable at best – dry hot dogs, greasy burgers and floppy chips.
Not so at Tackle Box! Here the food is restaurant-quality, but with the casual vibes of street food.
Don't leave without trying the beach corn – a grilled ear of sweet corn smothered in lime, seasoning and cotija cheese (I didn't know what it was either, but trust me when I say you need this in your life).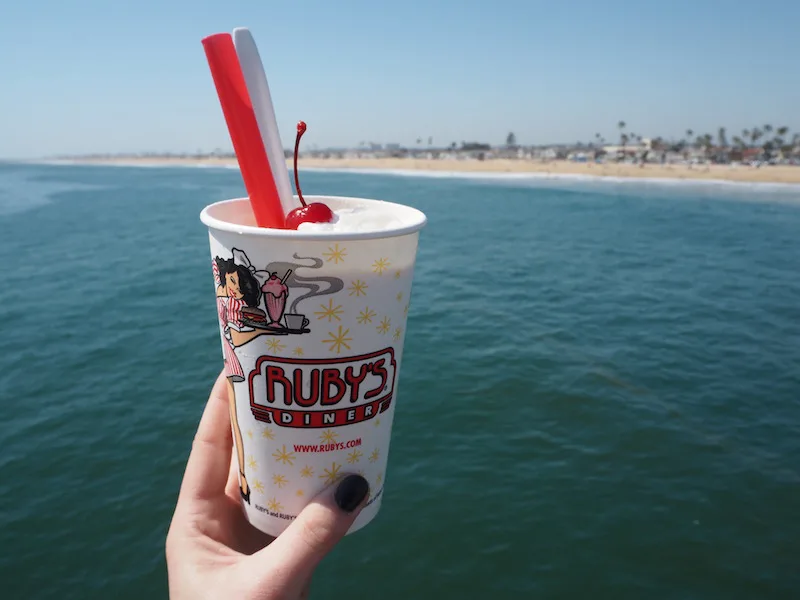 Ruby's is found all over the country, but this one is the original.
Stroll to Balboa Pier, grab a retro, cherry-topped milkshake and take in the waves and sand surrounding you.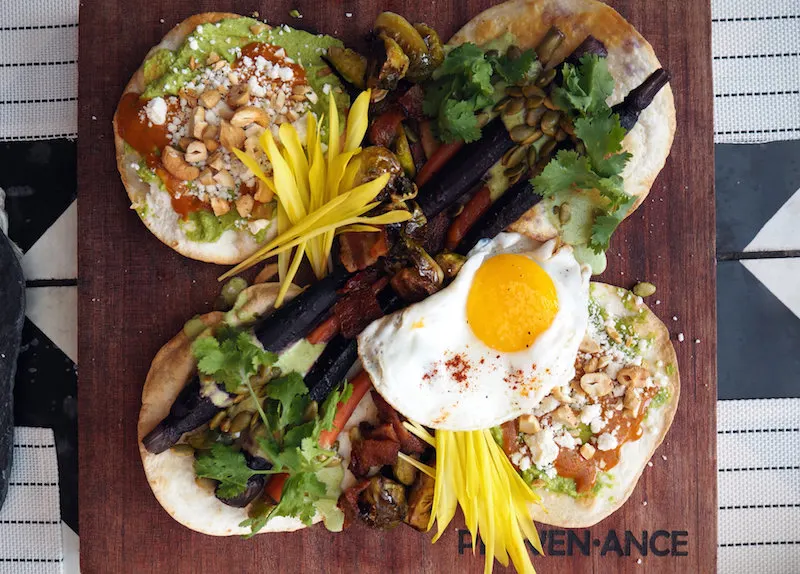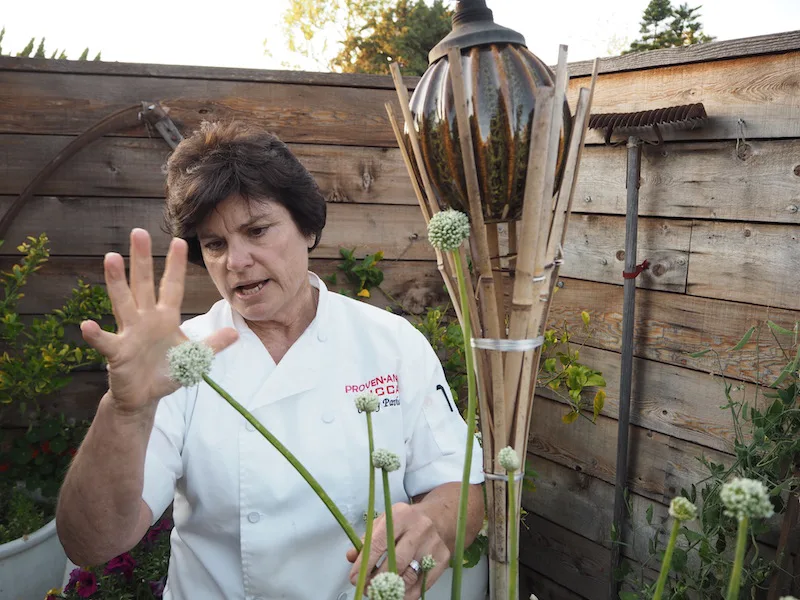 Forget any preconception you have about American dining and book a table at Provenance for an unforgettable meal.
Executive chef and owner Cathy Pavlos is an architect-turned-professor-turned-dishwasher-turned-creator of incredible meals at Provenance.
The mouthwateringly fresh menu is inspired in part by the farmhouses of the Napa Valley, and in part by the edible kitchen garden that provides a stunning backdrop for your meal.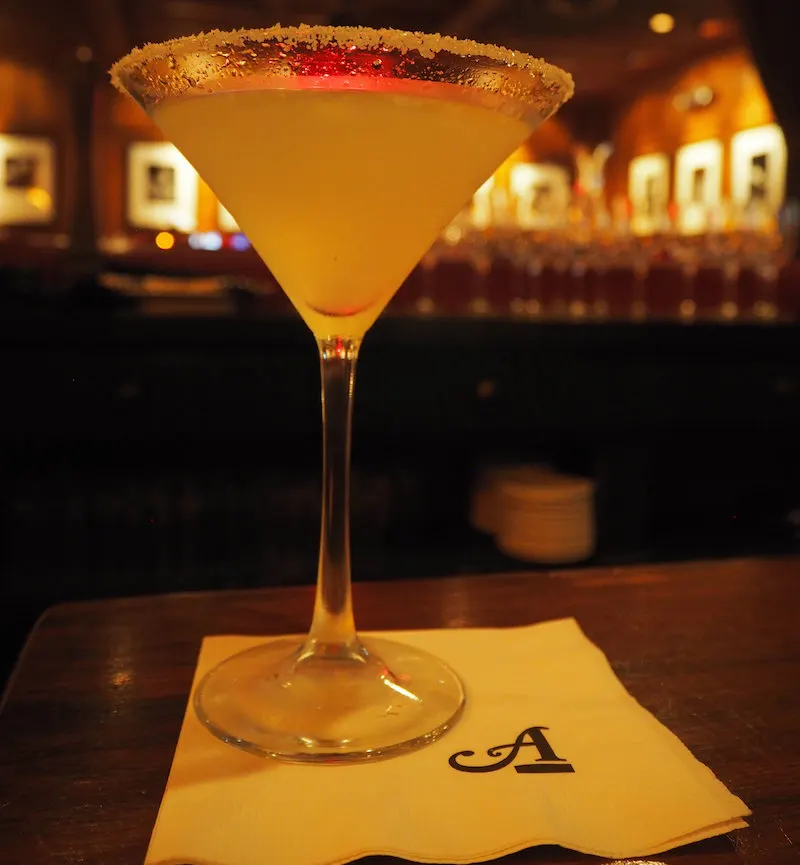 Don't be fooled by the rather nondescript exterior of A Restaurant.
Step inside, give your eyes a couple of seconds to adjust, and you'll be greeted by warm, dimly-lit booths and plush leather seats. This hip local eatery has been around since 1926, and it's easy to see why.
The menu features plenty of steak and seafood, and the wine and cocktail list is as tasty as it is extensive. Don't miss the jumbo diver scallops.
Things to do in Newport Beach
If you're looking for things to do in Newport Beach with kids then check out the guide on Family Destination Guide for loads of great ideas!
And for the big kids, here are some more ideas…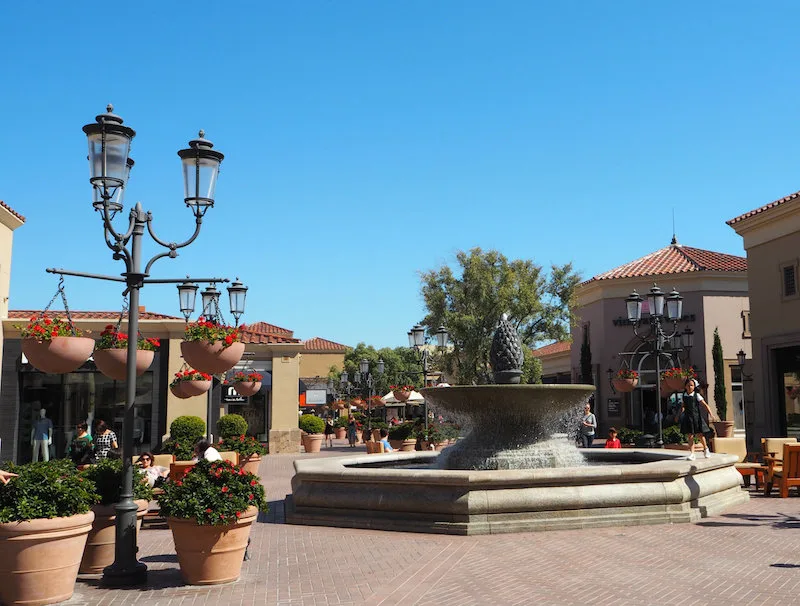 Not an actual island, but rather an enormous, luxury shopping centre with plenty of outdoor spaces to enjoy.
There are a number of department stores, including Nordstrom and Bloomingdale's, the biggest Anthropologie I've ever seen, and over 30 dining options to choose from.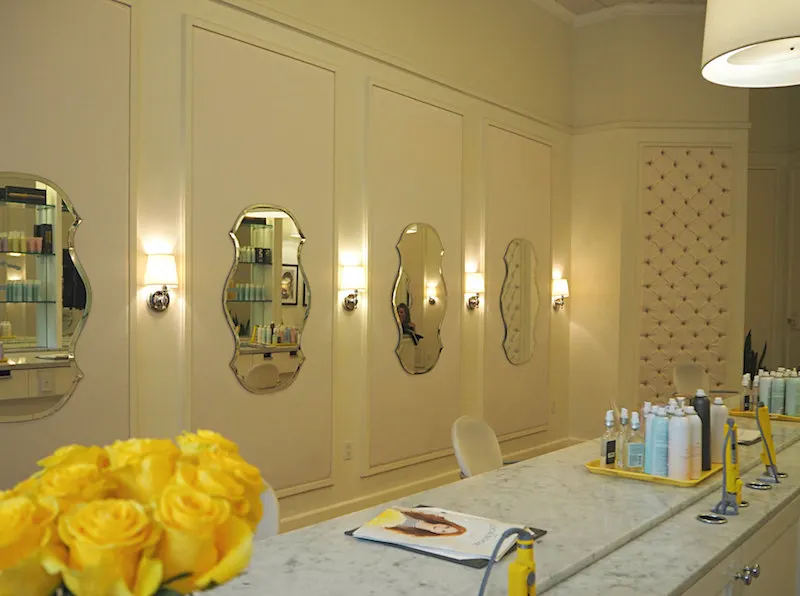 If you're getting ready for a night out, be sure to pay Drybar a visit for a luxurious blowout that'll make you feel like a star.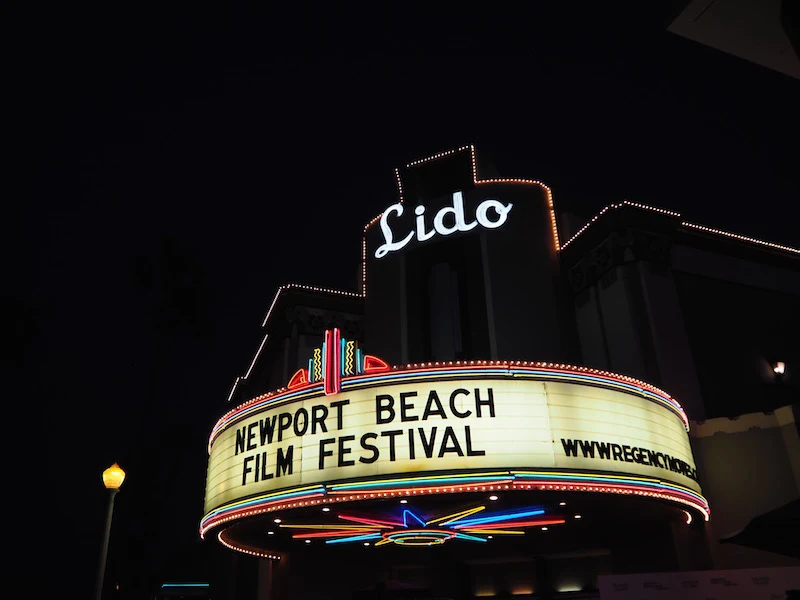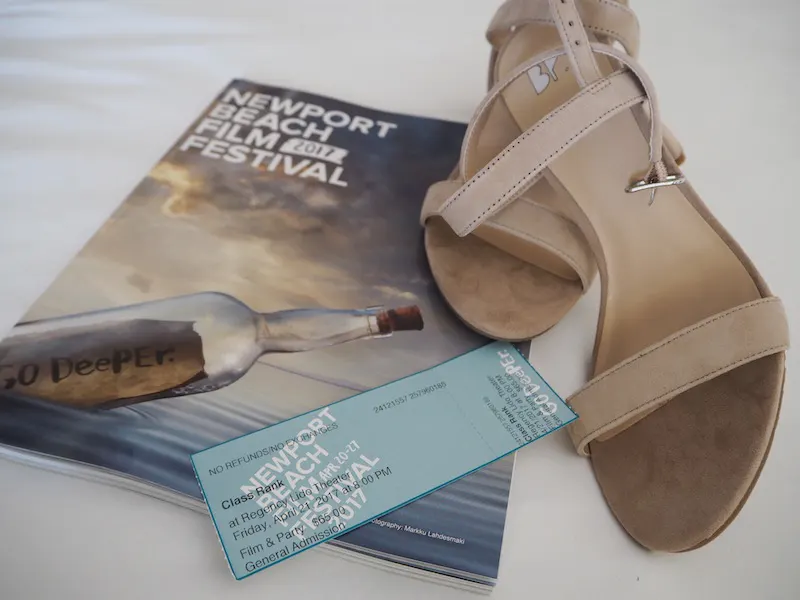 Speaking of stars, they all come out in spring, when the annual Newport Beach Film Festival takes place.
Now in its 18th year, the festival sees some 350 movies, including short films and documentaries, being screened over the course of a glamorous and sun-soaked week.
Stars walk the red carpet and rub noses with local surfers, L.A. film-makers and international distributors. It's like Cannes (at least, how I imagine Cannes to be), but far more laid-back.
The 2017 festival – which boasted the tagline 'Go deeper' – opened with Take Every Wave: The Laird Hamilton Story. The star, in true southern California style, graced the red carpet in flip flops, which summed up the Newport Beach Film Festival in one tidy visual!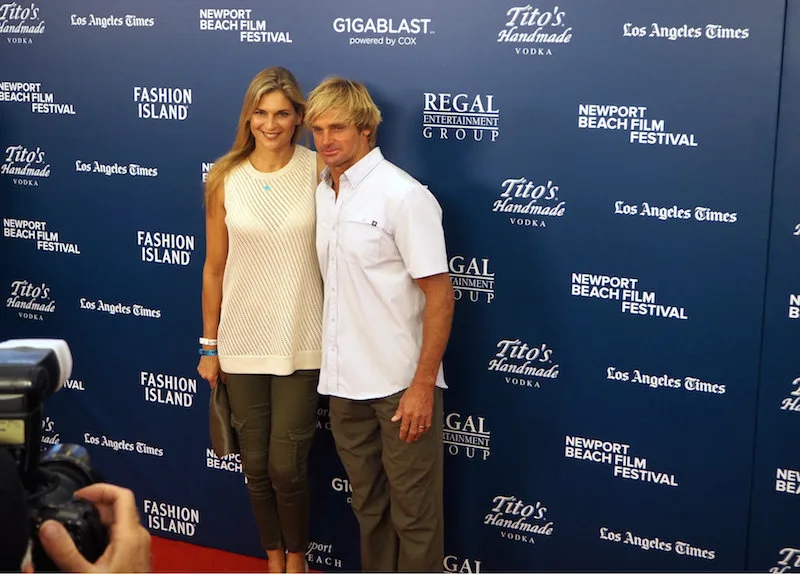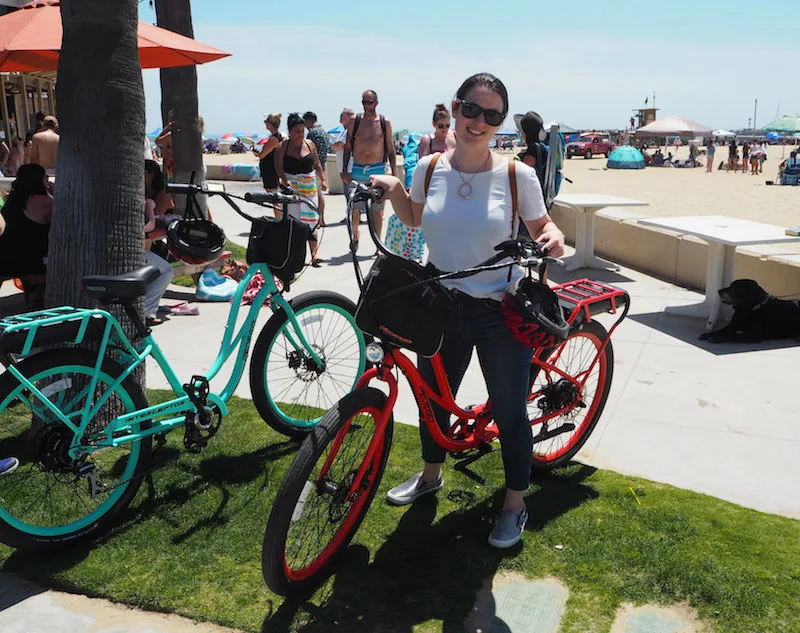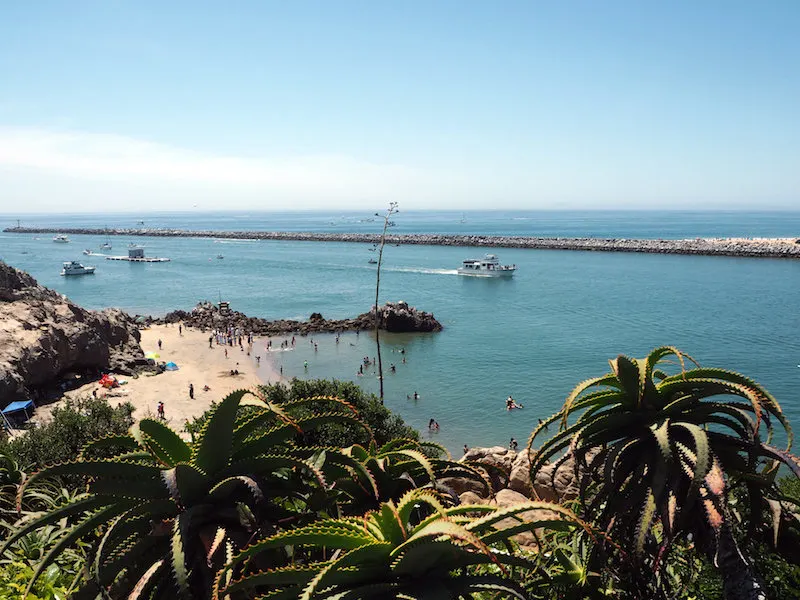 Not a cyclist? Don't worry – these bikes come with a little electric motor that means you can speed up hills with absolutely no exertion on your part, which is basically the only way you'll get me travelling on two wheels!
Not only are the bikes a lot of fun to ride, but you can see some of the most beautiful sights in Newport Beach on a self-guided tour.
Make sure you check out Corona del Mar, and end your cycling jaunt at Tackle Box to refuel for the return journey.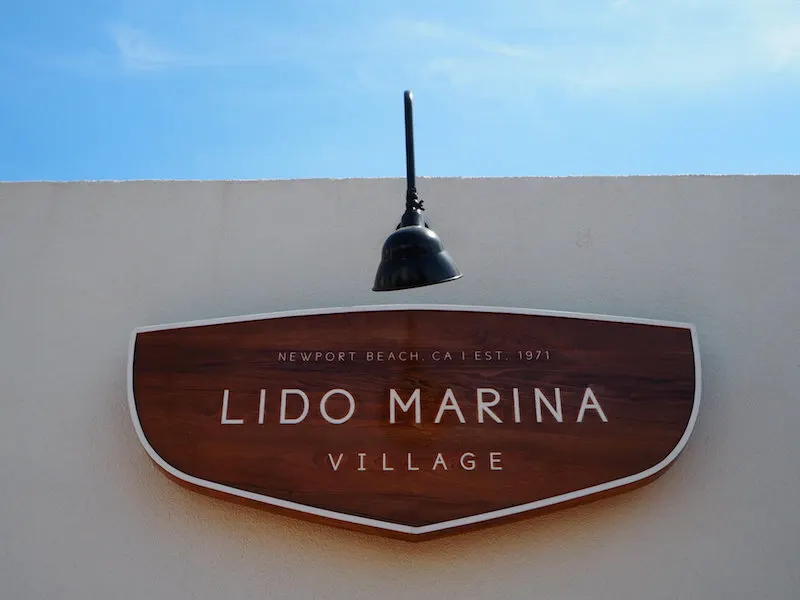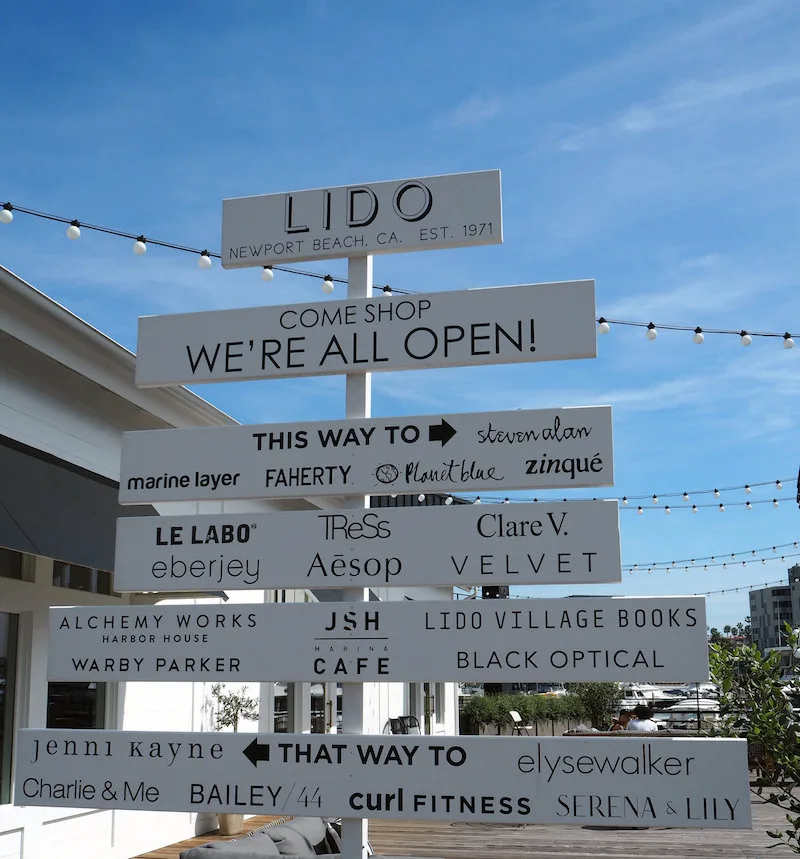 In case you didn't get your retail therapy fix at Fashion Island, you're bound to find what you're looking for at the waterfront Lido Marina Village.
From gorgeous candles and skincare from brands like Le Labo and Aesop to boutique fashion brands like Clare V. and Marine Layer, there are plenty of quirky design finds here in the charming Lido Marina Village.
Hands down the best way to get a feel for the waterways of Newport Beach, a Duffy Boat tour is an absolute must-do while you're in town.
These little electric boats are named after the guy who invented them, and they're used by plenty of locals to get around harbour, as well as tourists looking for a fun way to spend an afternoon in the sun.
The boats seat 10 people, and you can bring a picnic (try A Market for a tasty pre-made lunch). Along the way you'll spot Pirate Cove, where a scene of the classic Bette Midler movie Beaches was filmed, John Wayne's old home and boat, and more luxury yachts than you can wave a champagne flute at.
You don't need any kind of special licence to drive a Duffy boat – it's basically a golf cart on water!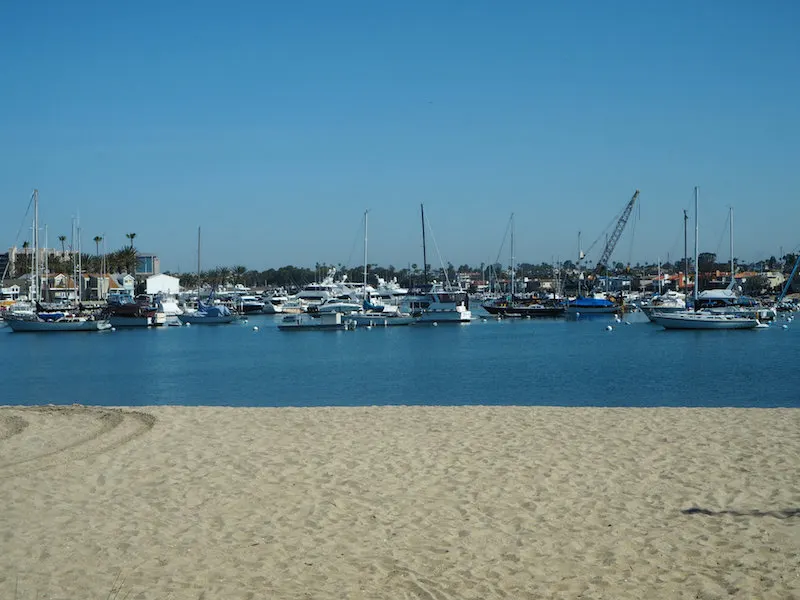 If you love yoga, and you love being by the water, you need to try SUP (stand up paddle) yoga, which is exactly what it sounds like: yoga on a paddle board.
It's a fantastic core workout, and a lot of fun at the same time. And if you can't keep your balance, the only consequence is a refreshing dip in the crystal clear water, so there's no excuse not to give it a try.
I had a lesson with SUP Bliss, who provide the board and the instructor, and lessons take place right by the Lighthouse Bayview Café, which means post-yoga lunch is basically unavoidable.
It is, after all, the California way!
Pin this for later!
[one_half]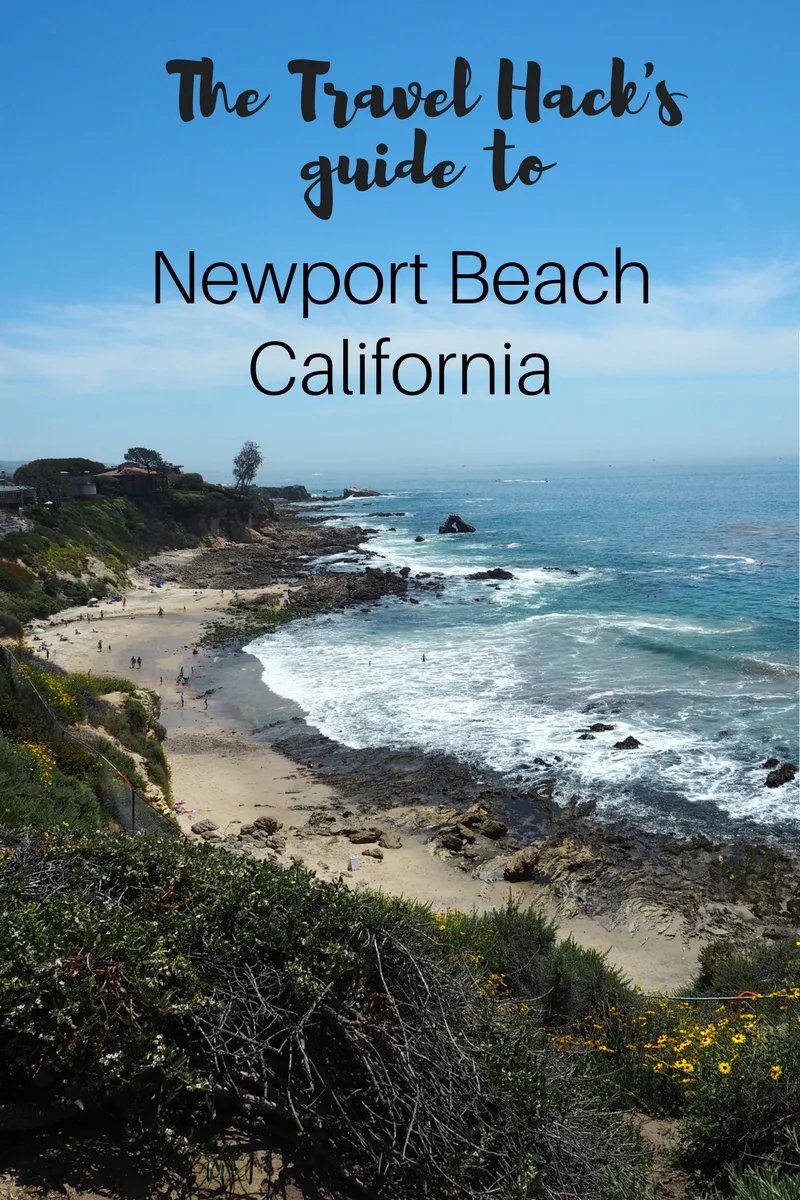 [/one_half]
Thanks to Newport Beach & Company for generously inviting me to explore Newport Beach and share my experiences here. All opinions are, of course, my own.