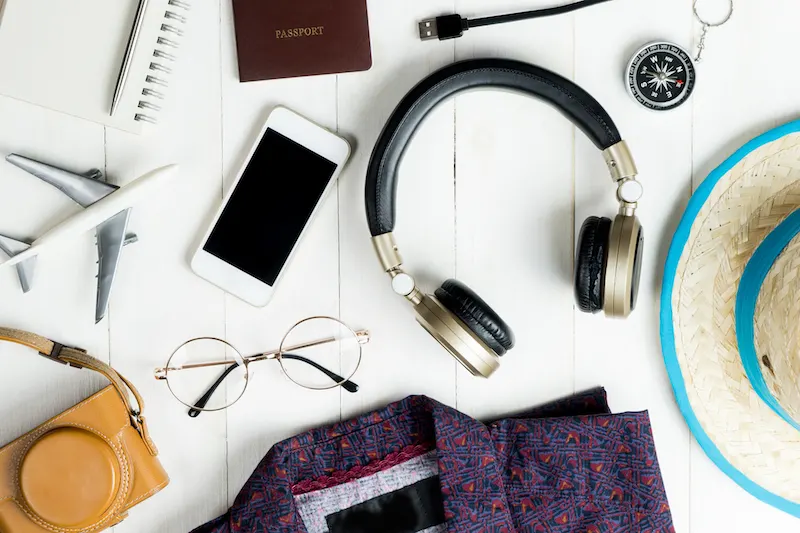 As you guys already know, travel is pretty much my favourite thing in the world – and I'm sure it's one of yours too if you're reading this blog. I love discovering new destinations and that feeling when you first arrive and everything is new and unfamiliar. It's kind of scary but so exciting at the same time.
Yes, once you reach your destination, travelling is the best. But the actual travel part isn't always quite so exciting.
Wouldn't it be nice if there was an easier way to travel? A more enjoyable way? And a way that was less stressful!?
Even after years of travelling, I still get stressed as I leave for a big trip. My mind is a total whirlwind of questions:
Have I packed my passport?
Have I forgotten anything?
Should I have packed those shoes?
Have I got enough time to get through security?
How will I get to my hotel when I arrive?
Do I have enough cash for a taxi?
Did I lock all the windows at home?
Is my suitcase within the weight limit?
Should I have booked a table at that restaurant everyone is raving about?
Have I researched everything to do?
I really should have packed those shoes…
Just writing these thoughts down is making me feel stressed!
I'd love to travel without any long queues or too much waiting around. And I'd really love it if I could travel directly into the city centre so I didn't need to bother with taxis or buses. It would be nice if you didn't need to worry about sneaky liquids hiding in your bag. And while we're talking about luggage, what about if you were given an unlimited luggage weight allowance!?
What would you say if I told you there is a way to travel like this?
Today I'd like to introduce you to Lintenair.
Lintenair is a new way of travelling and I'm pretty sure the new brand is going to become my new best friend.
One of Lintenair's promises is city centre terminals, something we could all benefit from if my previous travel experiences are anything to go on. I'll never forget the time I flew to 'Oslo' for a mere £30 return. It was one of the cheapest flights I've ever bought but I hadn't realised Oslo Torp was 110km outside of the city! We arrived late at night and then had to spend an hour and a half on a bus. Not a great start to our holiday!
Lintenair also have thousands of destinations across Europe and no baggage weight restrictions which is awesome now that I'm usually travelling with my kids. I used to love travelling light but these days I'm that person trying to fit everything and the kitchen sink into my oversized suitcase! They have mobile tickets via the smartphone app so you get queue-free boarding. This is another one that's great for anyone like me who hates having to dust of their printer and figure out how it works every time you print out a boarding pass.
Lintenair has live travel and journey updates from the app and the app can be used to separate business and leisure travel – very handy if you often book trips through different accounts and need to keep track of travel expenses! You can pre-book a seat or let the app guide you to the quietest area to sit on the day you travel. Lintenair are also promising lower CO2 emissions so they really are ticking all the boxes.
I don't know about you, but to me, this sounds like the best way to travel ever and I can't wait to try it out.
Check out this video starring Eleanor Tomlinson (yes, she's Demelza in Poldark!) to find out more about Lintenair…