I've just returned from an epic trip to Montana. I feel like I've said 'epic' a lot to describe this trip but that's the only word that sums it up so perfectly. I was out there for one week with the Expedia Viewfinder team and we road tripped around the state, beginning in Missoula and finishing in Whitefish.
I have so much to share from the trip but I'll begin with where the road trip began…
---
My favourite day during our trip to Montana was the day the road trip official began. We left the city and began what the trip was all about – road tripping through Montana and soaking up those incredible views.
In our convoy of Suburbans we journeyed through the countryside along winding roads through the epic scenery. Yes, this was what I travelled to Montana for! The Rocky Mountains jutted into the sky, piercing through the clouds with snowy peaks so sharp they looked like they could cut diamonds. Ominous clouds clung to the rocks like they were hoping the rocks would protect them from the big wide world out there.
These dramatic mountains left me spellbound and they made me feel like I'd stepped inside a fairytale picture book. We don't have scenes like this in the UK – we're more about the rolling mountains and the quaint, peaceful valleys. I love the landscapes from home but this is just something else. Scenes like this remind you how incredibly wild Mother Nature is. The enormous mountains make me feel so small – just a tiny piece in this huge jigsaw of the world.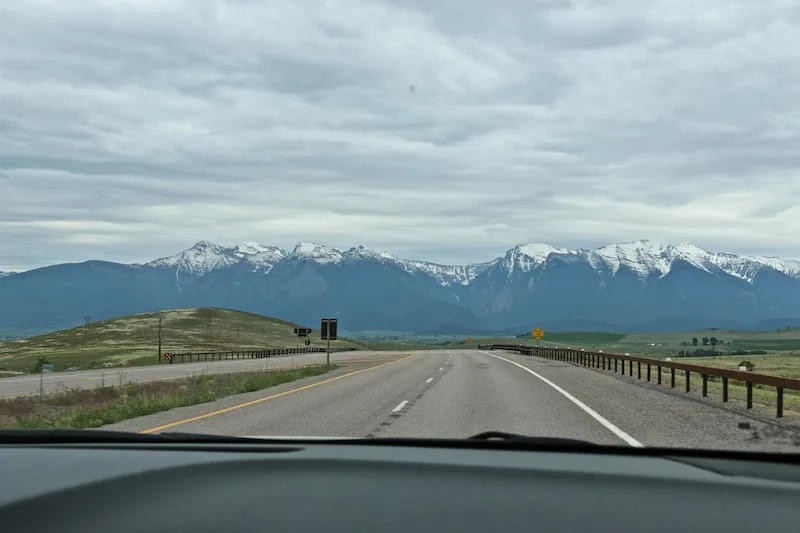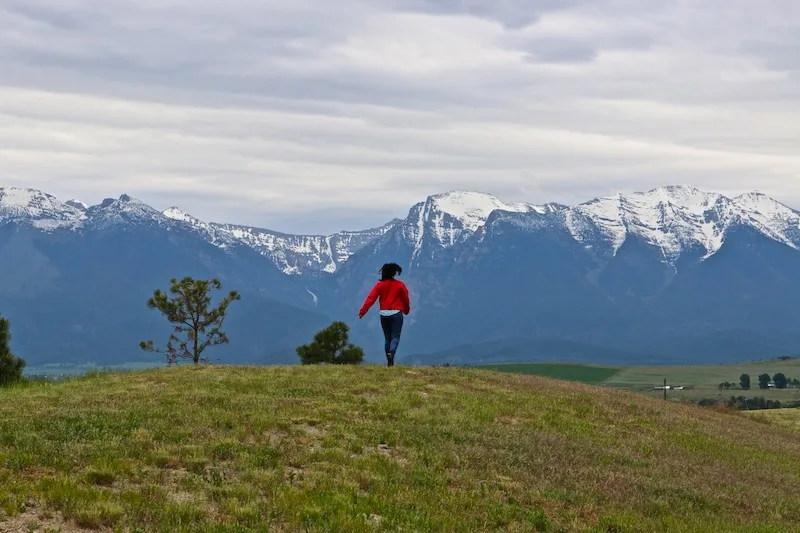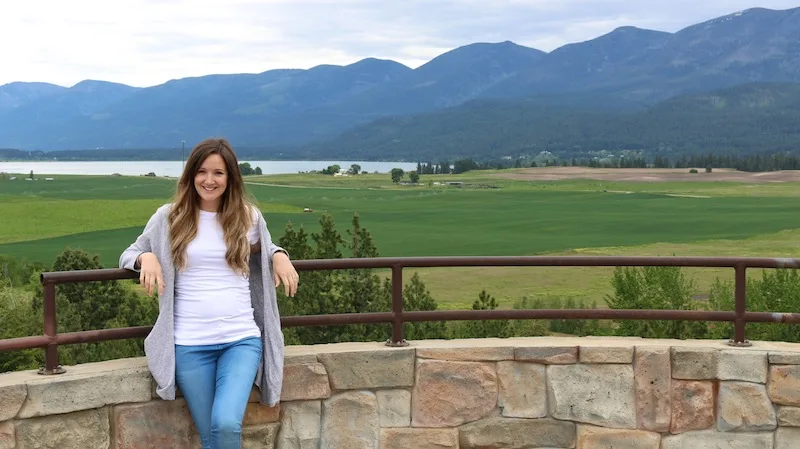 [column size=one_half position=first ]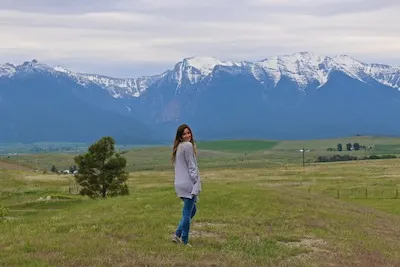 [/column][column size=one_half position=last ]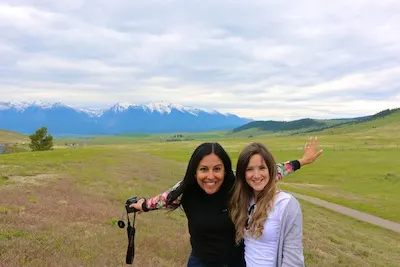 [/column]
Windmill Village Bakery in Ravalli
Our first stop on the road trip was at Windmill Village Bakery in Ravalli for 'the best donuts in the West'. It's a very bold statement and, while I can't claim to have tried every donut in the West, these donuts were pretty damn good.
Luck was on our side as we arrived just in time for a fresh batch of donuts. The little bakery was filled with the warm, sweet scent of freshly baked goodies and we inhaled the smell like it was food itself. You could taste the sweetness in the air and it took a lot of self control to casually saunter in and not pounce into the shop like an excited kid in a sweet shop. I immediately rushed over to watch the hot donuts being dunked into a thick layer of sticky icing sugar and managed to hold it together enough not to drool (well, not a lot anyway).
While they were cooling I tore myself away to admire the view from outside and I realised what a remote little location we were in. Just across the lake I admired the views out to the windmill, the bakery's namesake and a perfect addition to the charming scenery. A railway track ran through the front and we were surrounded by nothing more than fields and mountains.
My donut was finally cool enough for a warm and sticky bite. That gooey icing had turned to a smooth glaze and I quickly realised I didn't need to conduct a taste test – these had to be the best donuts in the west!
[column size=one_half position=first ]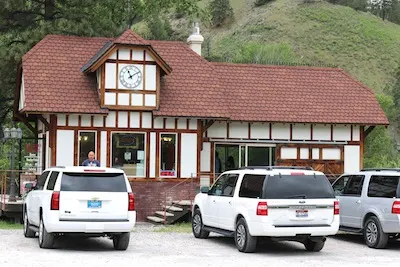 [/column]
[column size=one_half position=last ]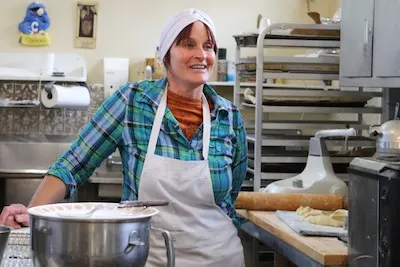 [/column]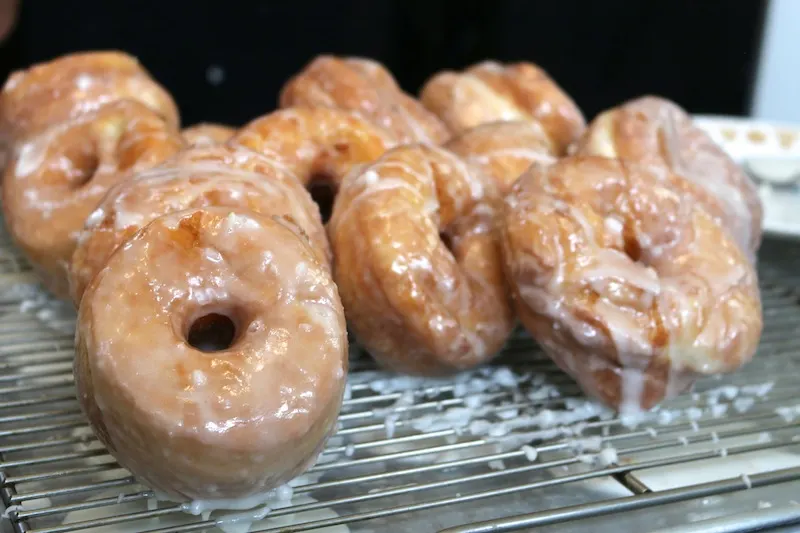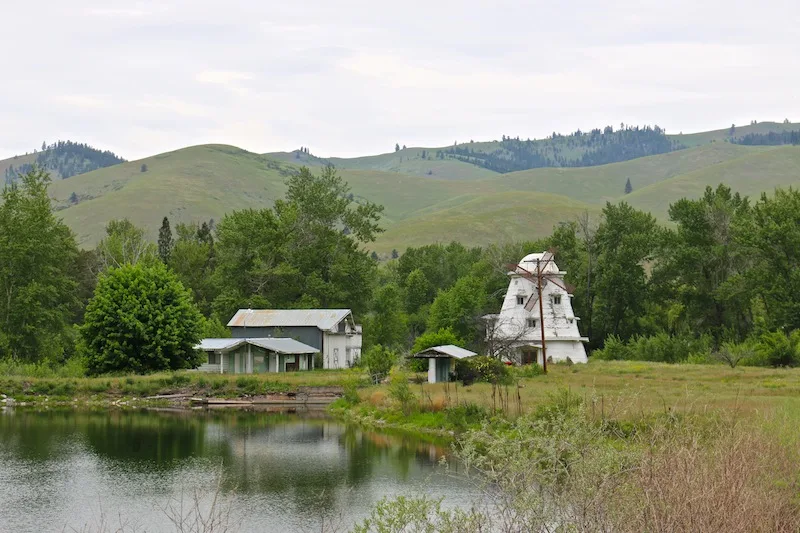 [column size=one_half position=first ]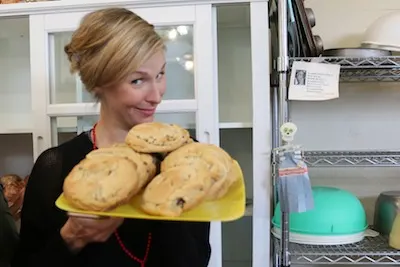 [/column]
[column size=one_half position=last ]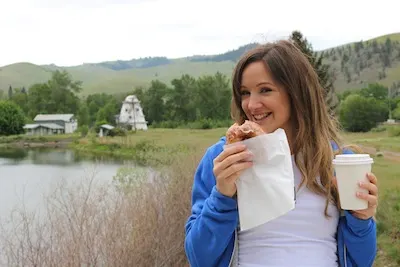 [/column]
Ninepipes Lodge
With a car full of bloggers pumped up on sugar, we made our way to Ninepipes Lodge in Charlo. The Mission Mountains framed our view like a perfect watercolour painting and our car was quiet for the first time all morning.
We had an incredible welcome at Ninepipes Lodge as American Indian dancers performed for us next to the lake. Their inspiration for their dance moves has evolved from traditional hunting techniques and could you see the different hunting styles in each dance.
Some dances were light and delicate as they sprung across the grass on their toes, eyes focused and arms still as though sudden movements could scare away a deer at any moment.
Other dances were wild, unpredictable and chaotic with strong arms grasping while bright colours flared all around. I watched, completely entranced and moved by their heartfelt performances.
Their clothing was incredible with detailed patterns handcrafted and passed down from generation to generation. Some of their pieces took up to 10 years to complete and the ladies were understandably proud of their creative dedication.
We all joined them for a dance to work up an appetite before lunch at the lodge.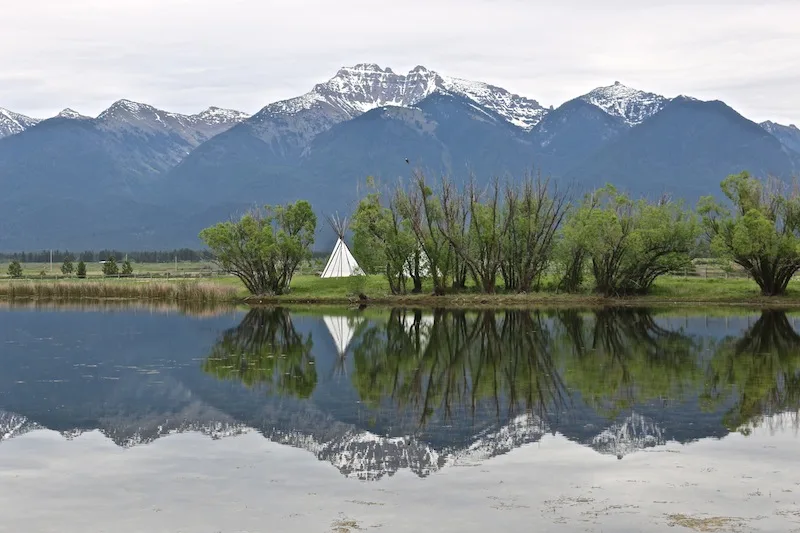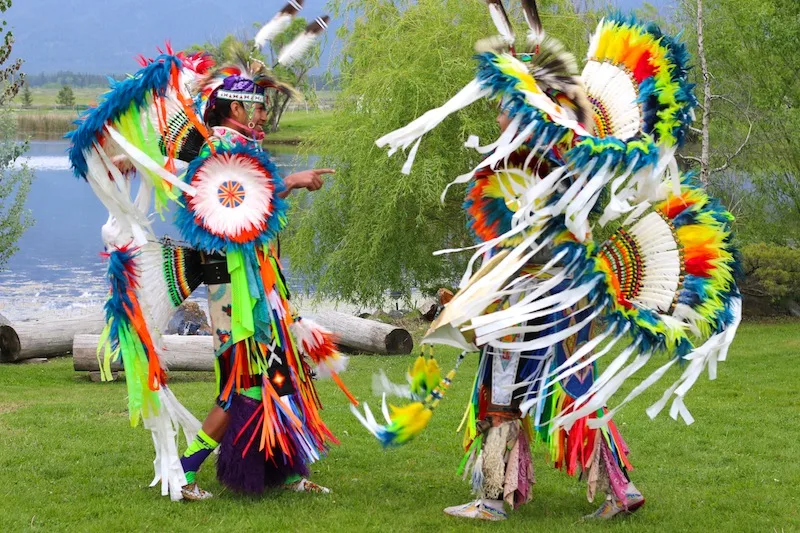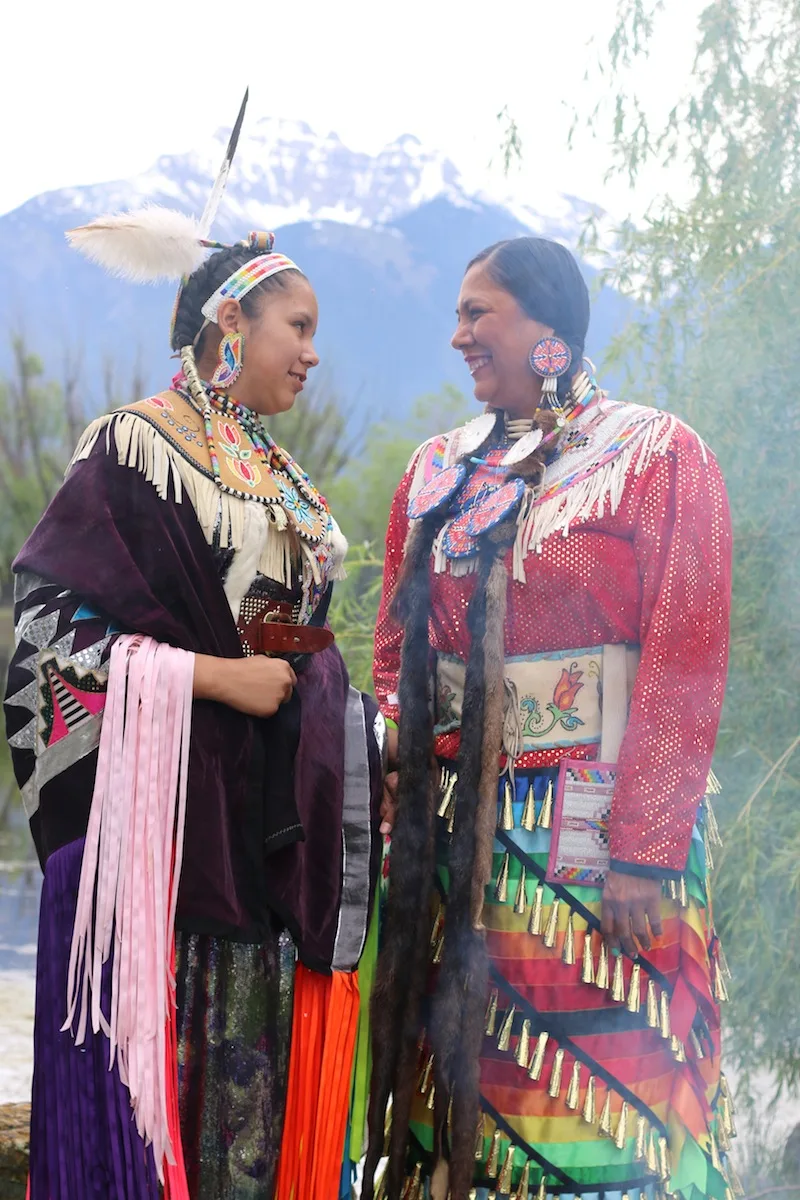 [column size=one_half position=first ]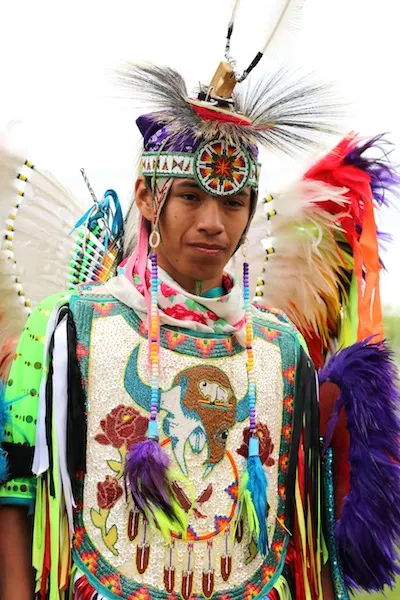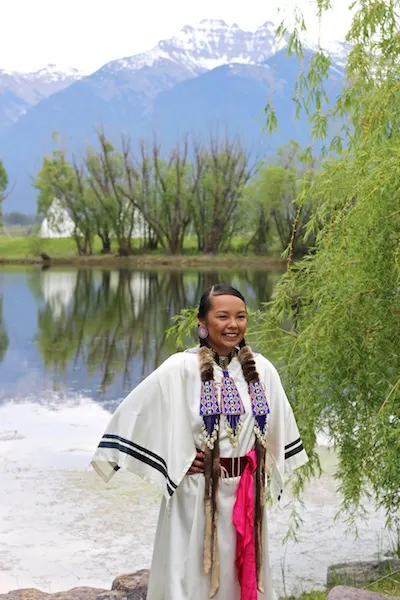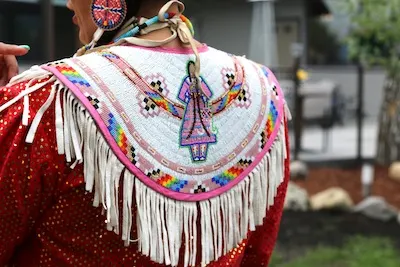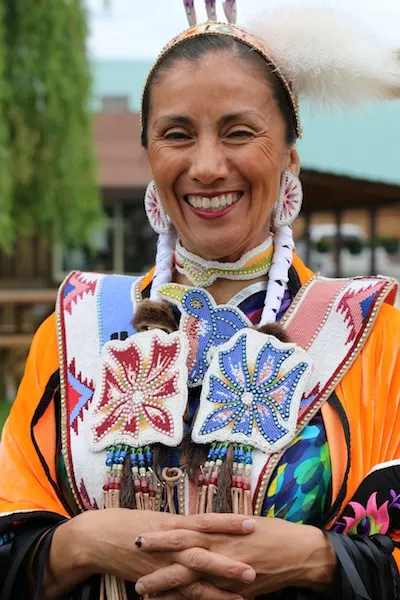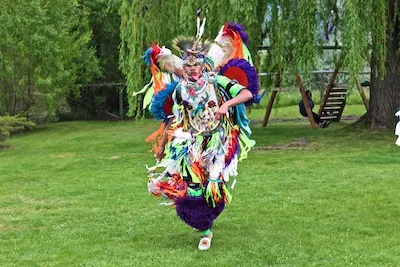 [/column]
[column size=one_half position=last ]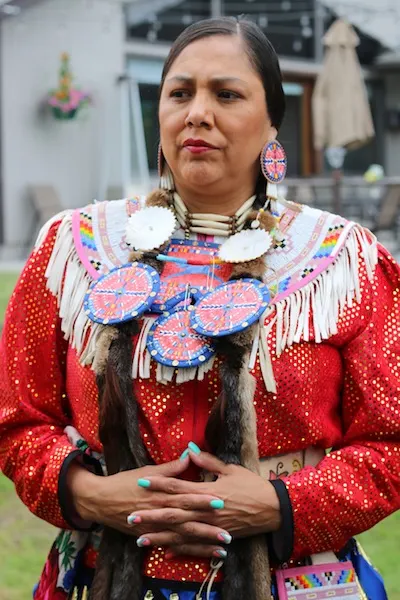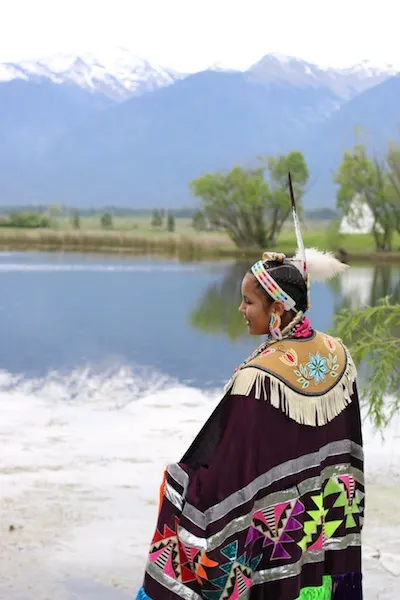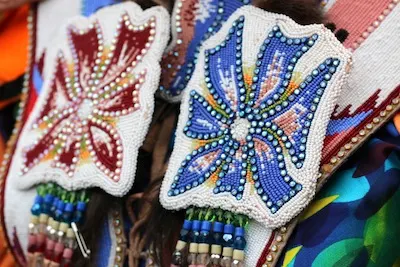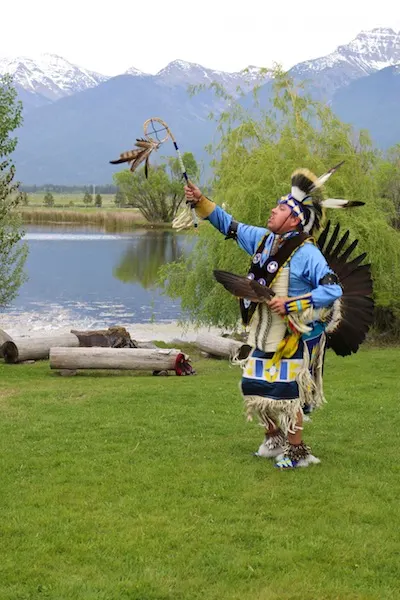 Our final stop for the day was Flathead Lake Lodge, a place that was so special I'm a bit nervous to write about it – I'm scared I won't do it justice.
Flathead Lake Lodge was, without a doubt, the highlight of my trip to Montana.
It's a 'dude ranch', a traditional name for a guest ranch where people can stay and feel involved in daily ranch life. Yes, that's right, I was spending a few days with the cowboys and I loved every second of it. This will all be on the blog soon so don't miss it!