My final few days in California were tinged with sadness. We'd done so much over the past few weeks and I felt like I'd been travelling for months and couldn't imagine going back to 'the real world'. I'd got back into the backpacking way of life and felt like I could carry on for years.
(I'd been travelling with Trek America and you can read my Trek America Westerner 2 blog posts here.)
During the last two days we travelled from San Francisco to LA for an iconic Californian road trip.
Monterey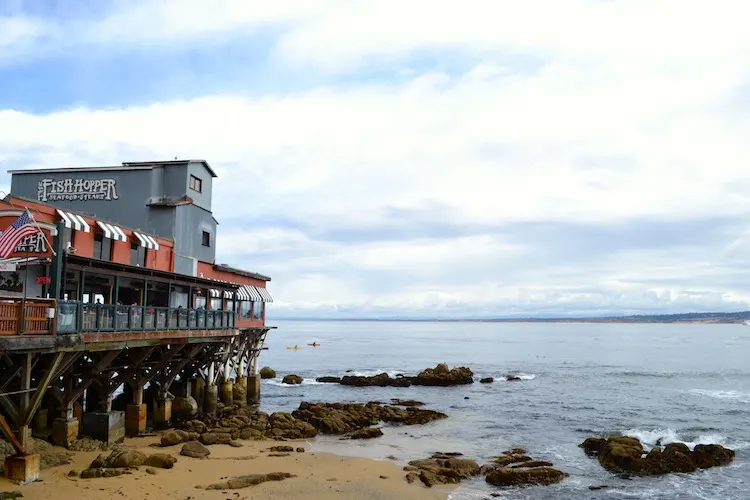 Our first stop was Monterey, a pretty little seaside city filled with markets, ice cream shops and chocolate shops.
Monterey was pretty but I wouldn't recommend stopping for more than a couple of hours. Grab a bite to eat, have a wander along the coast and stock up on sweet treats for the rest of the journey.
Big Sur
We soon entered Big Sur State Park where the dramatic scenery had up stopping for photo ops every 10 minutes.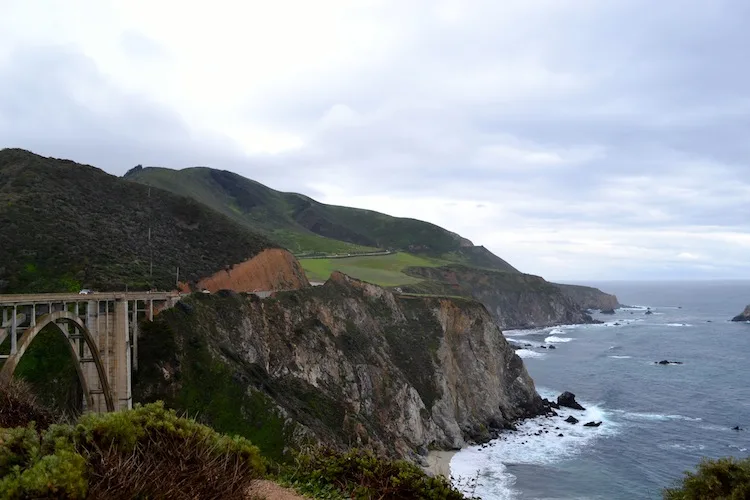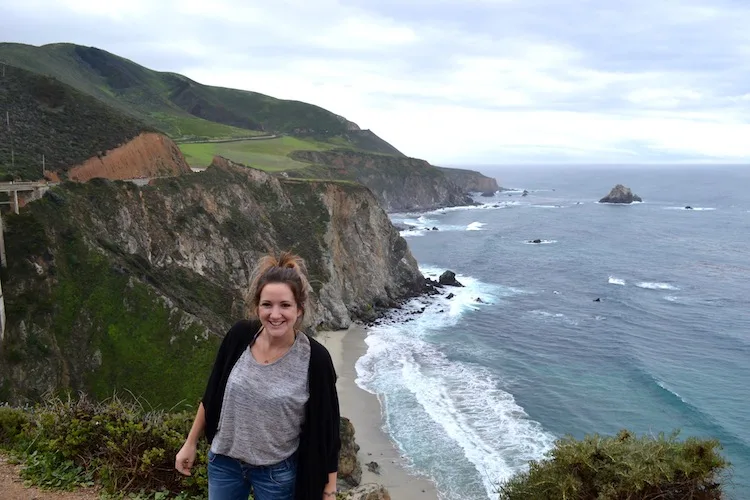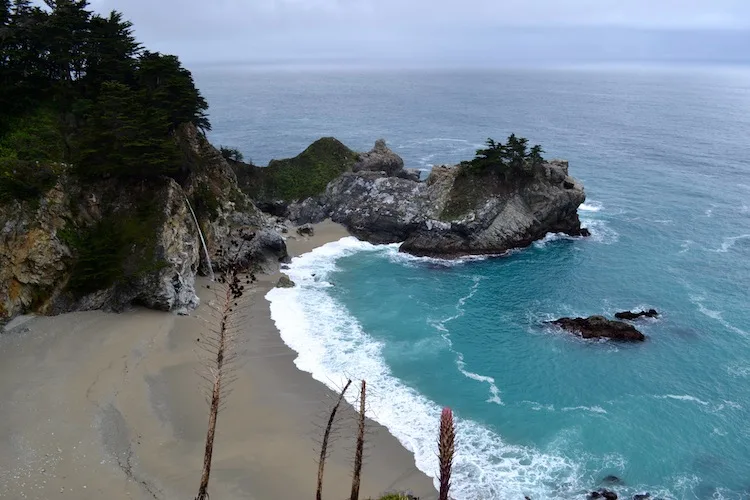 Elephant Seals
My favourite stop during our road trip was to see the Elephant Seals. If you're driving yourself and you're worried you might miss them, don't worry, you'll definitely smell and hear them.
These huge blubbery seals stink like nothing you've ever smelt before. Hundreds, if not thousands, of elephant seals line the beach at Monterey Bay National Marine Sanctuary. They're honking and flapping and playing and sleeping along the beach and snuggle up together to keep warm.
A small crowd will be gathered near the beach to watch the seals. You'll notice half the people will be smiling and cooing like they're the cutest animals they've ever seen while the other half will be looking on with disgust, holding their noses and covering their mouths to mask the smell.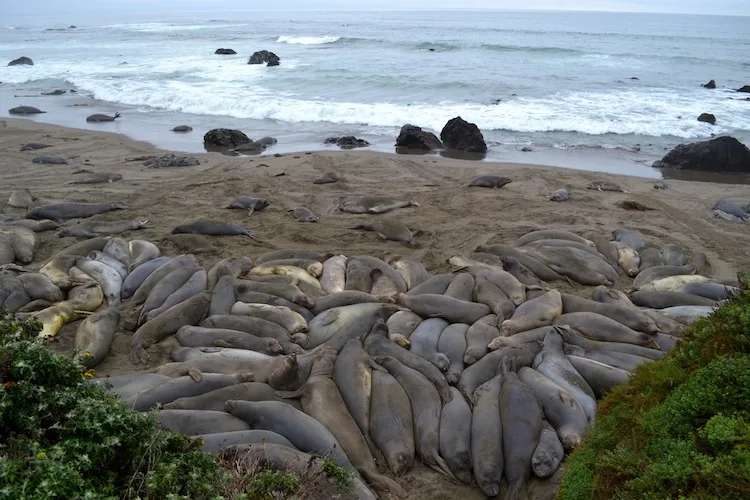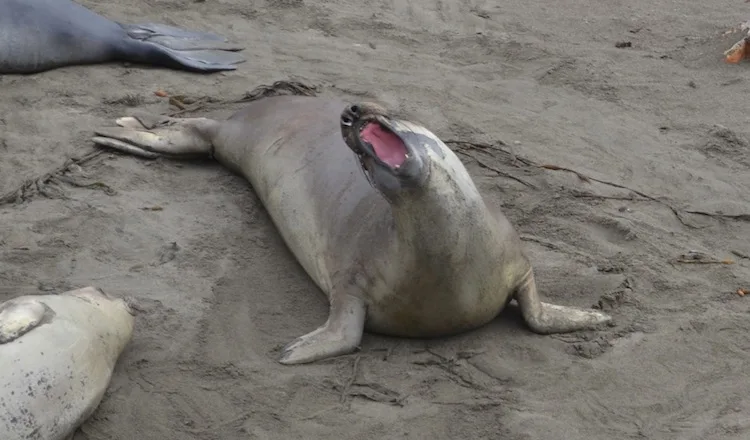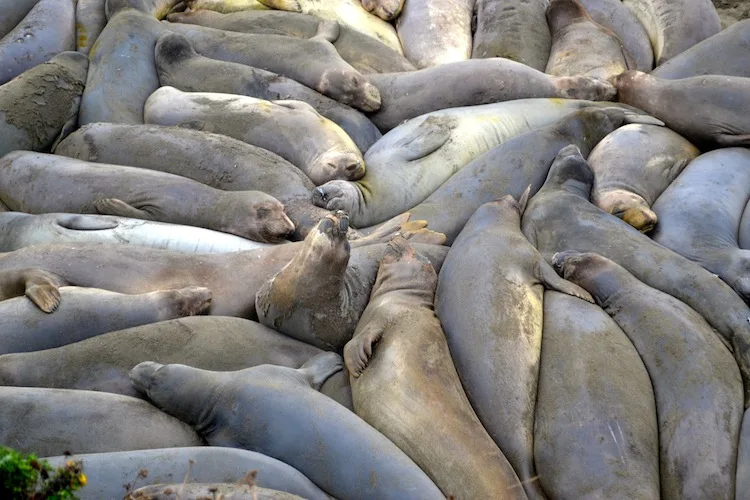 San Luis Obispo
We were unlucky with the weather so rather than camping we decided to stop at a nearby city and stay in a small motel. We stopped in San Luis Obispo where our leader went to uni so he was keen to show us around. The city was named as the USA's happiest city in America by author and researcher Dan Buettner. Don't get me wrong, this isn't a tourist city with lots of attractions, it's just a small, friendly university city with lots of great bars, cafes, restaurants and places to hang out. The views are pretty flipping incredible too!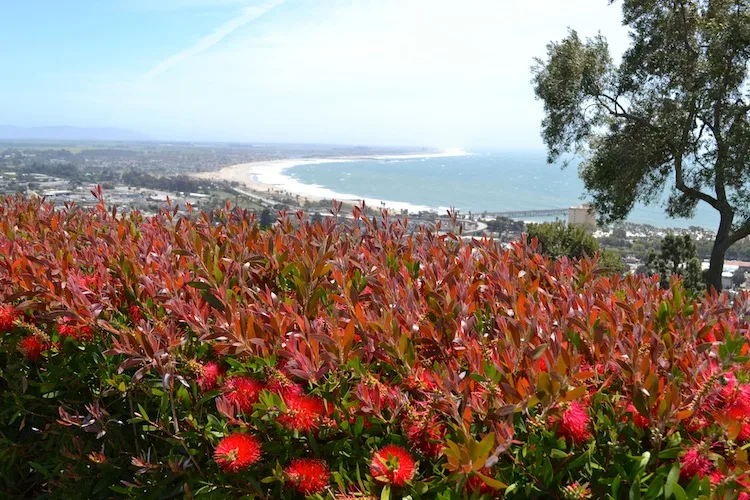 Santa Barbara
Santa Barbara is another pretty seaside town and if I told you I'd like to retire here it will tell you a lot about it. (Yes, I'm already on the lookout for retirement options!)
The pace of life here is idyllically slow. Take a stroll along the beach, go sailing in your yacht, enjoy a seafood lunch at one of the many restaurants lining the beach then grab an ice cream and walk along the pier.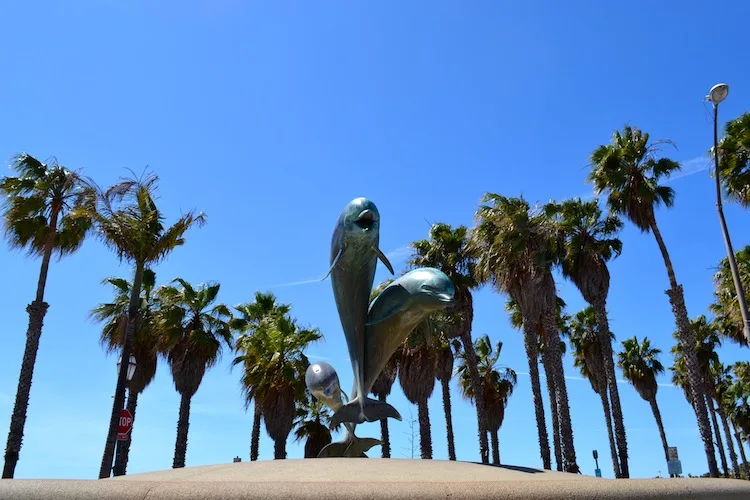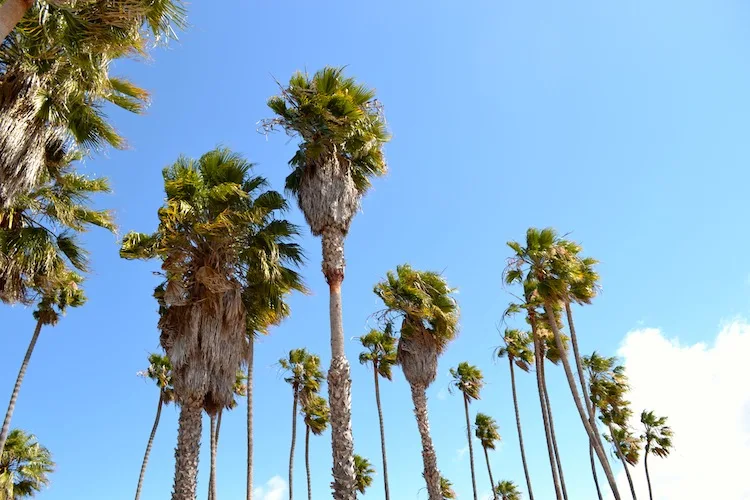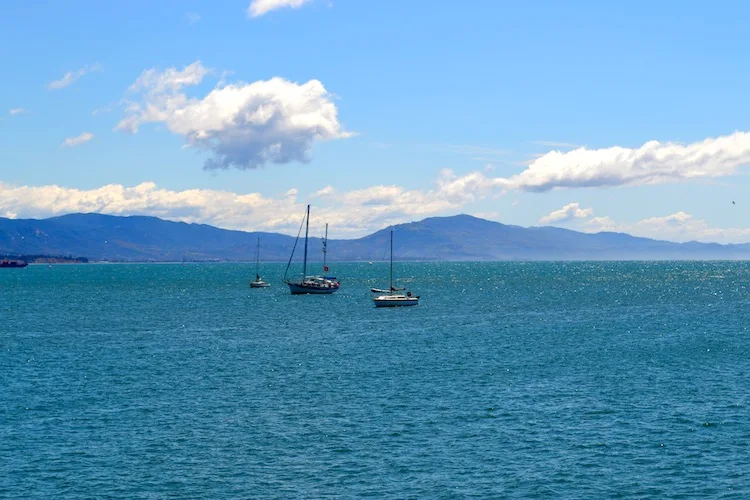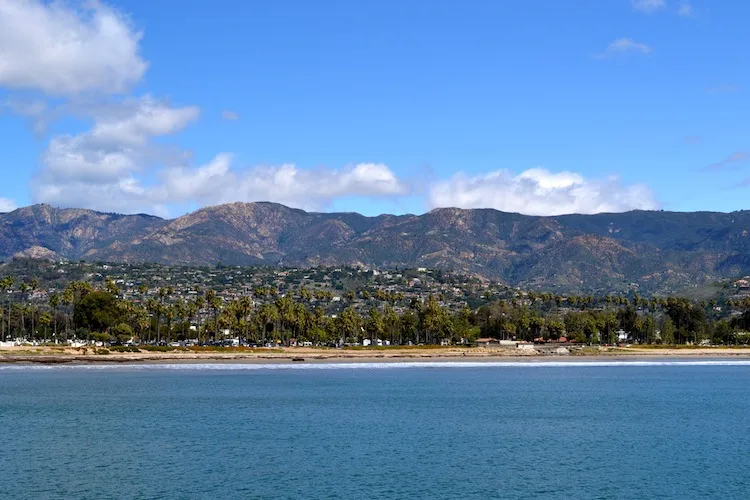 Venice Beach
Santa Barbara and Venice Beach may be less than 100 miles apart but they couldn't be more different. Santa Barbara is relaxing and chilled while Venice Beach is pure bedlam.
It was really windy the day we visited meaning the beach was pretty much out of bounds due to all the sand whipping around so we spent our time exploring the shops, skate park and markets that line the beach.
If you're into people watching then Venice Beach would be a dream come true. It's filled with hippies, tramps, goths (yes, they're still around), punks, skaters and just about every freak and weirdo you can imagine. Each shop along the beach is pumping out music which compete with buskers and tramps who are all desperately trying to be heard. Bladers and skaters whizz past while vendors bustle past attempting to sell just about anything under the sun.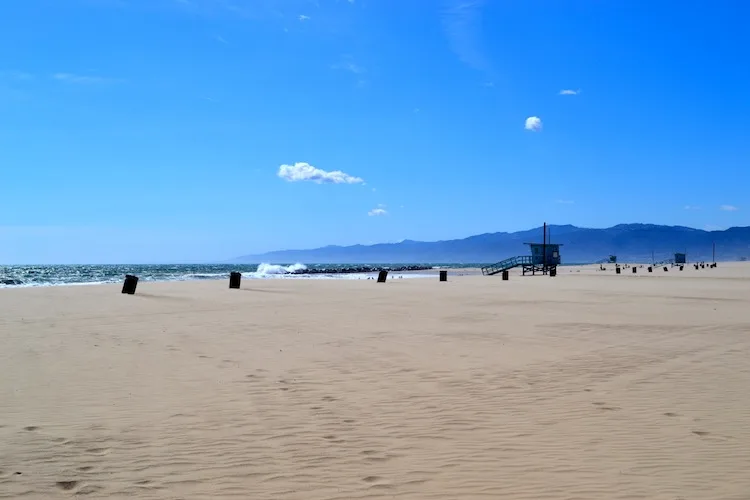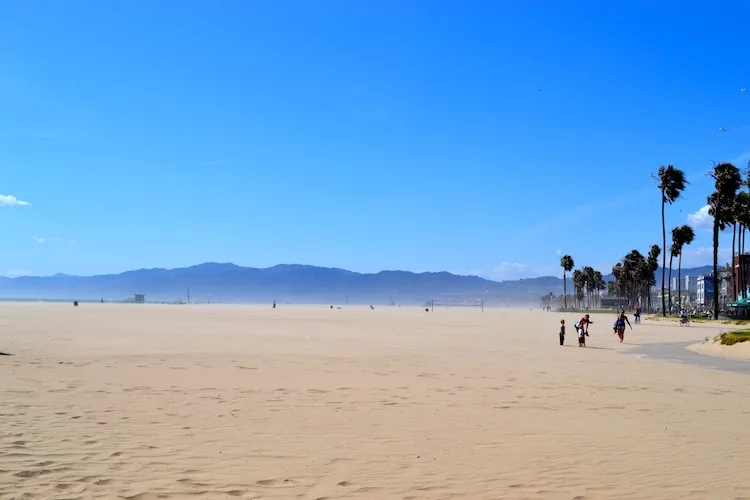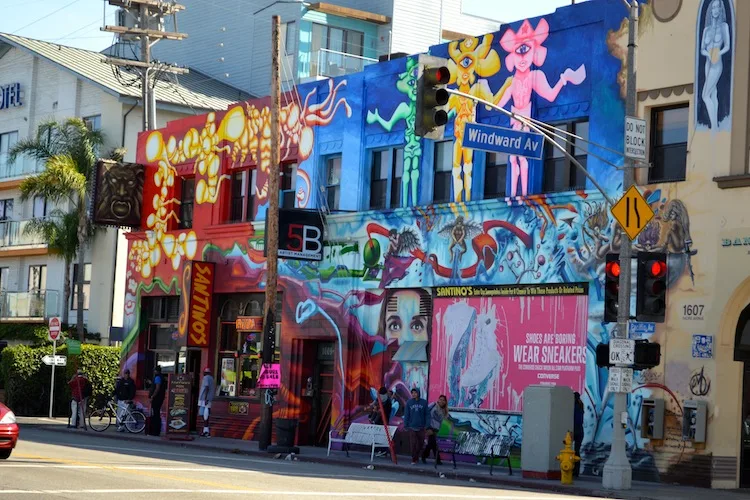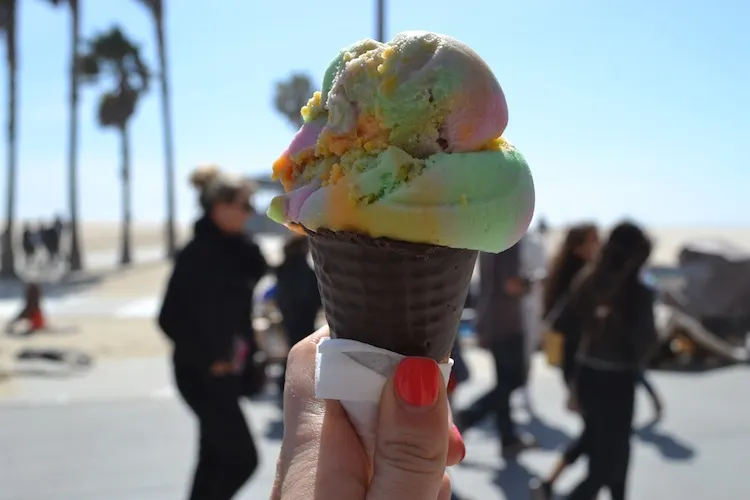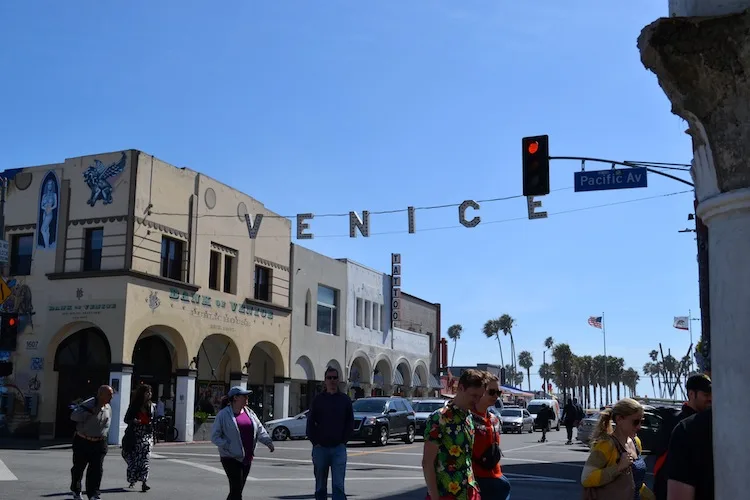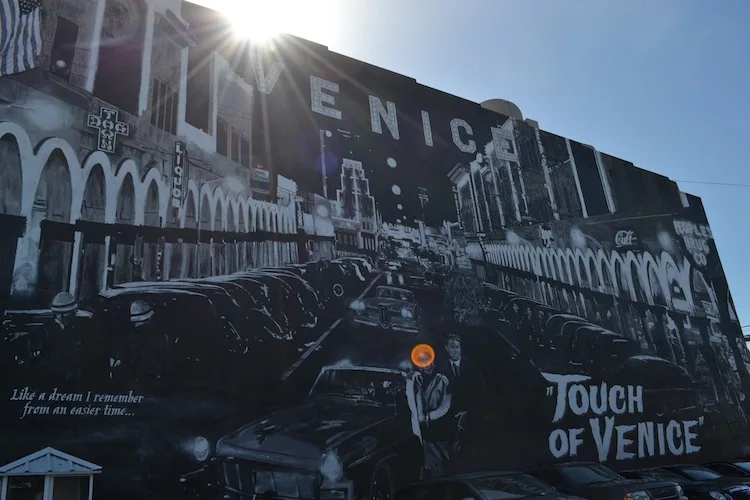 From Venice Beach it's just a short drive back to Los Angeles where our whole adventure began just two weeks earlier. We had one more night in LA before flying home to London.
This road trip was part of my final two days with Trek America. I took the Westerner 2 tour from LA to San Diego, Lake Havasu, the Grand Canyon, Las Vegas, Yosemite National Park and San Francisco.