The Empire State Building in Midtown Manhattan is one of the most iconic buildings in New York, if not the entire world. When I visited New York I couldn't wait to see it and to take the trip up to the top.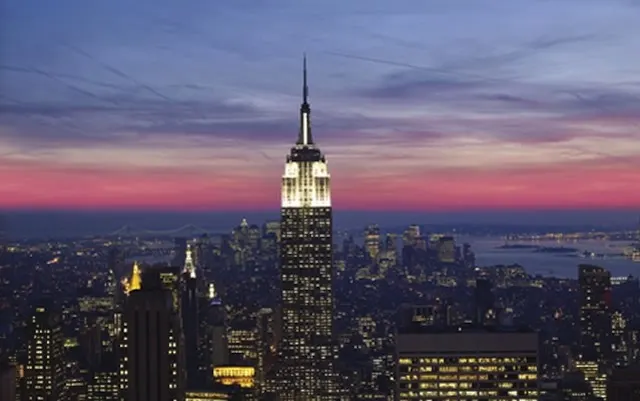 Here are some things you need to know:
Facts about the Empire State Building
[check_list]
The Empire State Building was the world's tallest building in the world for nearly 40 years from 1931 until 1970.
It was overtaken as the tallest building by the World Trade Centre's North Tower in 1970.
It was named one of the Seven Wonders of the Modern World.
It is now the third largest skyscraper in the USA and the 23rd in the world.
Including the spire, the Empire State Building stands at 443 metre high.
here are 103 floors and it's possible to visit the 86th floor Observation Deck for an incredible view across the city.
You can also pay extra to visit the Top Deck on the 102nd floor.
But it wasn't just all these stats that were making me want to visit the Empire State so badly. It's because I've seen it appear in so many films, I've heard it spoken about so many times that it almost felt strange that I hadn't seen it for myself. And, of course, I couldn't wait to see New York from so high up!
I was visiting New York with American Express on a quest to find great customer service and I was impressed to find such a great service at the Empire State. Each member of staff greeted me like I was the first person to walk through the door all day (despite it being 7pm) and it felt like they were all just as excited as I was. About 4 million people visit the Empire State each year so they do an amazing job being this friendly to everyone!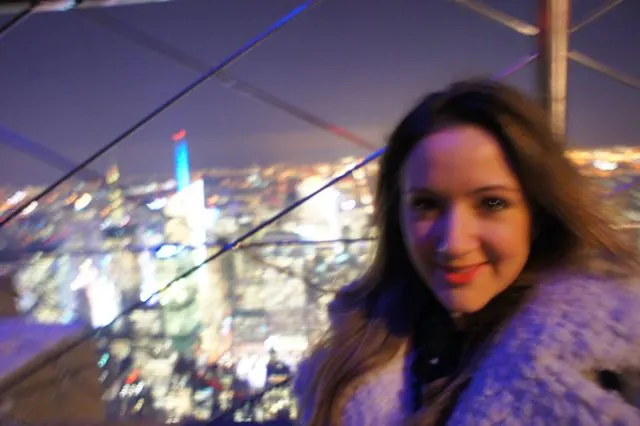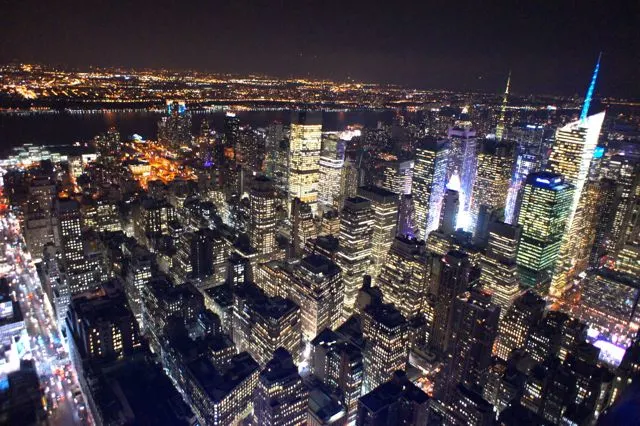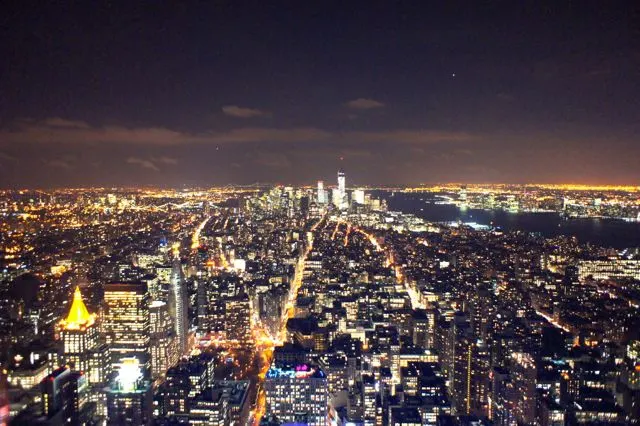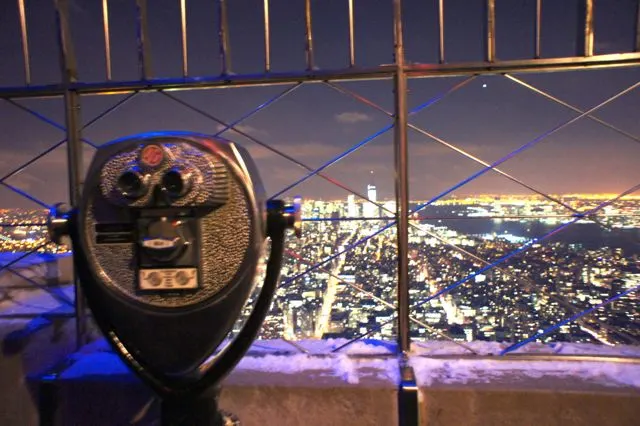 Tips for Visiting the Empire State Building
[arrow_list]
The best time to visit the Empire State Building is 8am and 3pm. I was also told that 7.30-8pm is a good time because most people are eating their dinner.
I went up in December at 7pm . It was considered the 'holiday season' so I thought it would be busy but I barely had to queue at all. All queues moved quickly and I had a audio guide to keep me entertained.
I went up at nighttime because it had been a cloudy and miserable day and I knew I wouldn't be able to see much until it went dark.
Consider the weather. If it's cloudy you'll barely see a thing. It will also be cold and windy from at the top so make sure you have warm clothes.
If possible, avoid taking large bags and pushchairs. It will save you time at security and you're often packed in tight in the lift and on the observation deck.
Consider also visiting Top of the Rock. This is an observation deck on the 70th floor of the Rockerfeller Centre. It might not be quite as high as the Empire State but you get to see the Empire State Building as well as the view over New York giving you an incredible photo opportunity.
[/arrow_list]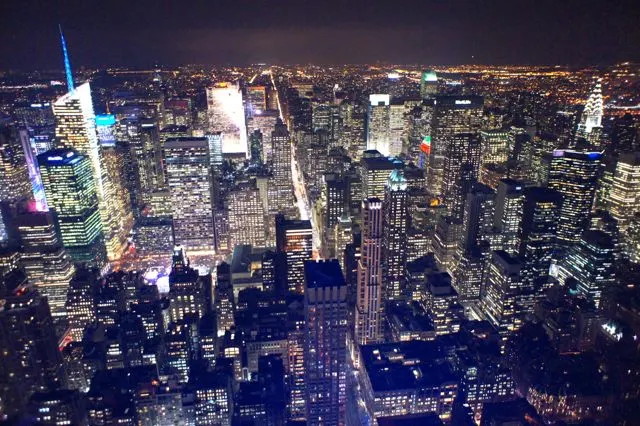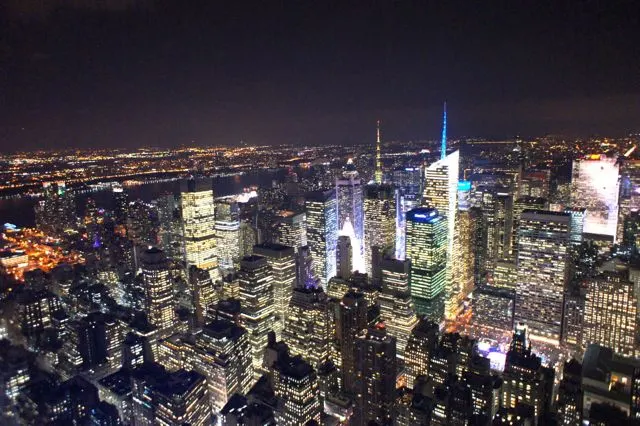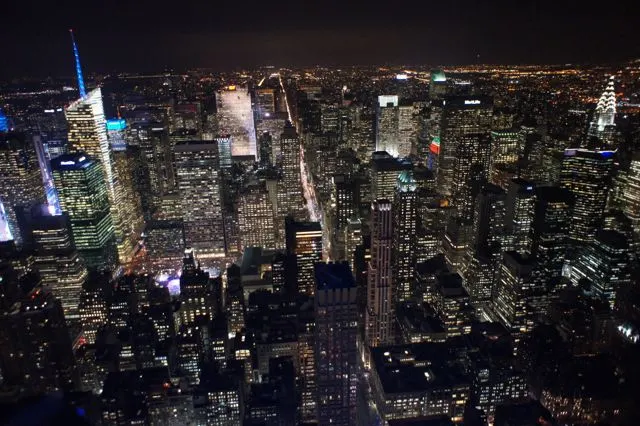 Tickets for the Empire State Building
[arrow_list]
Basic Ticket – $27
Express Ticket (skip the queue)- $50
Main deck and top deck on 102nd floor – $44
Main deck and top deck on 102nd floor with express – $67
[/arrow_list]
Opening times – 8am-2am daily
*Ticket prices and opening times accurate as of January 2014
I'd recommend buying a New York City Pass which is $106 and allows you to skip the queues and gives you access to other popular attractions too (I'll be talking about this more soon). You can also go up the Empire State Building twice in one day with the City Pass to see the views during the daylight and nighttime.
[posts_carousel category="USA" items="5″]