Last week I was in Copenhagen for Wondercool winter festival and I just wanted to show you a quick peek at what I was up to. Despite the cold, Copenhagen turned out to be one of my favourite cities in Europe (bold statement I know!) and
The Empire State Building in Midtown Manhattan is one of the most iconic buildings in New York, if not the entire world. When I visited New York I couldn't wait to see it and to take the trip up to the top. Image Source Here are some things
While I was in Bologna I did the unthinkable and left my tour group. Like I said in my post '10 things you need to know about cruising', it can be pretty exhausting. By the time I reached Bologna I was in the mood to simply
Venice is by far my favourite European city. It feels like a made-up city, straight from a fairytale because there is nowhere else on Earth quite like it. I will never get bored of meandering through the narrow alleyways, staring up in awe at those incredible
After a few days in Dublin I decided it was time to get out of the city and explore that gorgeous countryside that Ireland is famous for. I joined Over the Top Tours for their journey through Wicklow National Park and Glendalough. This area is known as
The beach was lined with colourful and crazy kites all weekend.  My gorgeous nautical themed Avenue Beach Hotel with the comfiest, squidgest bed ever. The king once lived in Ostend and there are reminders all over the city. I love these sculptures by Arne Quinze. They're meant to look strange
After two weeks in India, I think I took more photos than I've ever taken before in my life. I had over 2,000 photos on my camera and about 500 on my phone. Everywhere I looked there was something new and incredible right infront on me
Sometimes, pictures speak a thousand words so I'll let the photos from South Africa do the talking here
Table Mountain, the most iconic landmark in South Africa, dominates the skyline of Cape Town and looks over the entire city like an older brother. It's impossible not to be captivated by the strange, flat-topped mountain that seems to be so out of place in the
Street art is everywhere and you can just about make out some trainers hanging from the wires. These were part of the TRACK exhibition which saw artwork placed all around the city.
[caption id="" align="aligncenter" width="465" caption="St Basils Cathedral, Moscow"]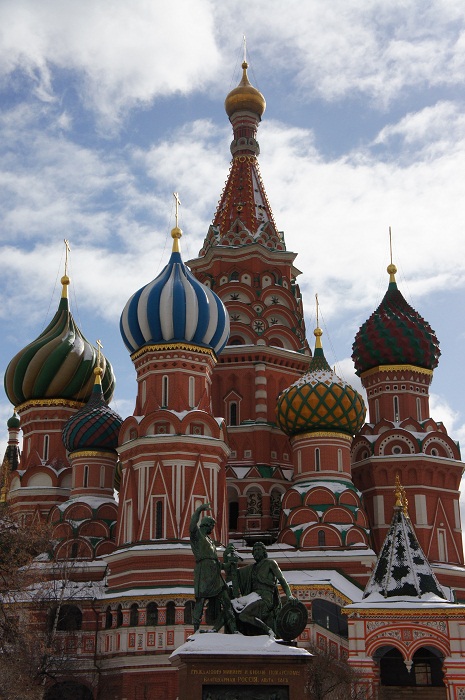 St Basils Cathedral, MoscowLots of people think that St Bail's is part of the Kremlin but it's on the outside and in the Red Square.If you ever visit St Basil's, don't forget to walk around the back for a completely different view.
Yes, that's right, on Saturday I spent one day in Amsterdam. 'Why would you bother doing that?' I'm sure you're wondering. Well, as you can see, you can do a lot in a day….
These photos are from the USAT Liberty Shipwreck in Bali. You can read more about the dive and see even more amazing photos here: Diving: USAT Liberty Shipwreck, Tulamben, Bali.
This week's #Friday Photos come from the most amazing and relaxing place I've ever come across. We stumbled across these traditional A-frame bungalows in Koh Lanta and couldn't resist staying for a night. This night inevitably turned into a week purely because the bungalows were so quaint and the beach