The Himalayan mountain range is an absolutely enormous stretch, running from Pakistan in the west, through India, Nepal and Bhutan to China in the east. The word 'Himalaya' derives from ancient Sanskrit and means 'abode of snow', and the range is home to nine of the highest 10 peaks in the world.
You might be forgiven for thinking that a place this beautiful and world-renowned will be expensive to travel through, however it's actually extremely affordable, as the countries which take the lion's share of the peaks, India and Nepal, have some of the cheapest cost of living indexes in the world.
But that's no excuse to assume that you'll be getting the best deal everywhere you go. Here are my top tips for making sure you stick to a sensible budget whilst travelling in the Himalaya region.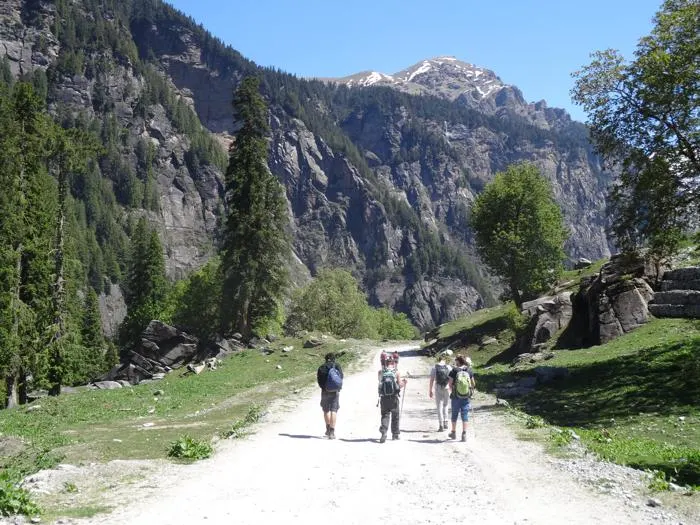 Plan ahead…
Know your seasons to avoid spending money on treks you can't take due to adverse weather. The main trekking seasons fall either side of the monsoon, which you're best to avoid unless you just love taking a shower as you walk!
Very generally, in Nepal, Bhutan and most of Himalayan India the pre-monsoon season starts at the end of February and runs until the middle of May. Mountain ranges in the very north, for example the Ladakh / Leh region in northern India don't get going until June, when the snow on the main connecting road to the south has sufficiently cleared.
The post monsoon season starts in October and runs to around December, although it changes every year. The most popular time for trekking in Nepal is in October.
Know your trekking limits. This will ensure you avoid signing up to something that your body can't handle, and the higher peaks are a lot more expensive to trek than the lowlands or medium ranges, due to the specialist knowledge needed from the guide.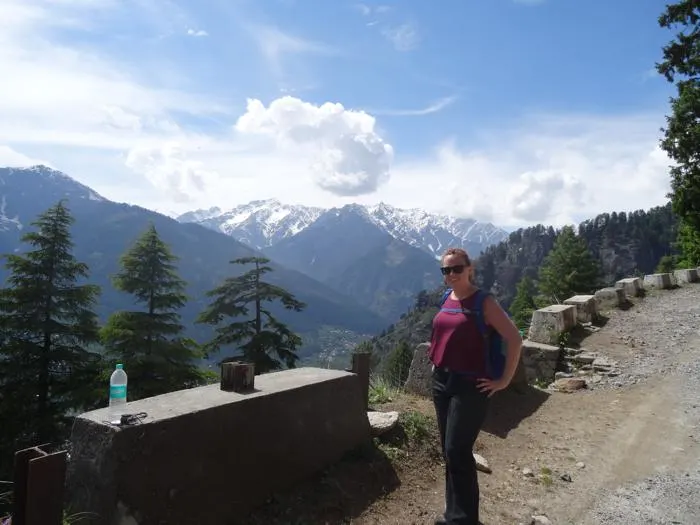 …. but not too much
Lots of companies offer fully inclusive trekking packages which you can conveniently book well in advance. This is great for those who love to be organised, but tend to be heavy on the wallet due to all of the middlemen you're paying in the booking chain.
Save money by hiring your guide locally when you arrive, especially during shoulder seasons (the very beginning and end of the trekking seasons). Take recommendations from online forums and from people you meet when you arrive to ensure you get a good quality service.
Meet with your guide first to determine their level of experience and how well they communicate, and always agree what's included beforehand (meals, equipment, accommodation). Make sure you get everything in writing to avoid any misunderstandings further down the line.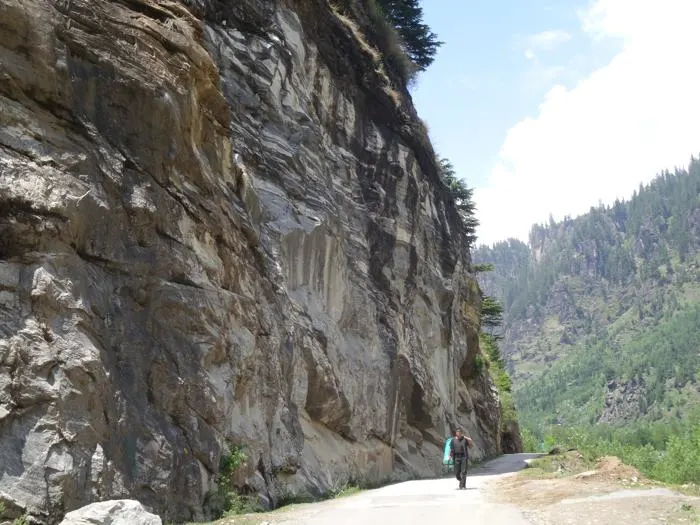 Accommodation
Avoid the temptation to book your accommodation ahead, with the exception of October which is high season in Nepal and Northern India.
You'll find that a lot of the budget guest houses are not found online, either with their own website or on Tripadvisor, and the ones which have an online presence mark up their prices to cover the commission paid to online retailers.
You're definitely better off arriving and having a look at a few rooms before you commit to one, and you can even bargain the price a little. Hate the idea of dragging your bag around in search of accommodation? I'm a big fan of the 'Mothership, Babyship' method of searching for a place, but it only works if you're travelling in a pair.
The 'Mothership' takes charge of looking after all of the bags, in a cafe or somewhere a little concealed, and the 'Babyship' is free to look around for accommodation and agree a price before coming back for the Mothership. Give it a try, it's fun!
If you really can't stand the idea of arriving with nowhere to stay, then try calling your hotel or guest house directly, where you'll be able to barter on price and avoid the costly commissions.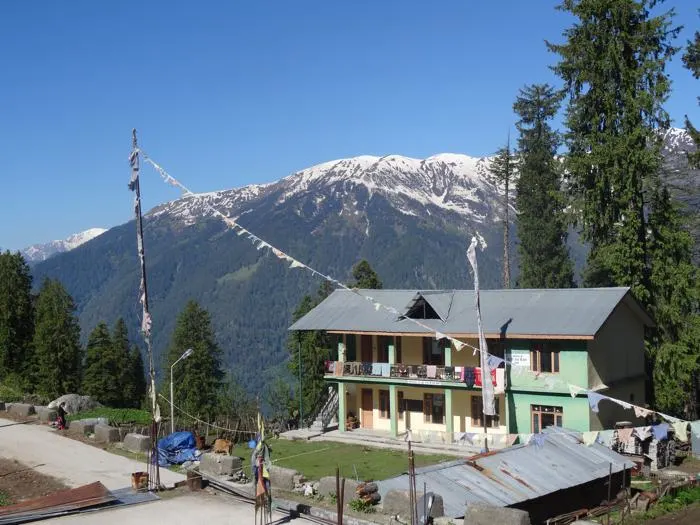 Know how you're getting around
Due to the high altitude, a lot of train stations are inconveniently located miles from major trekking towns. The closest stations to the mountains in India are Hazrat Nizamuddin, Jammu Tawi, Pathankot Junction, New Jalpaiguri and Guwahati. There you can pick up local buses to complete your journey to resorts. In Nepal, all major tourist towns are connected by bus.
Depending on your route, I would suggest getting buses rather than trains for the full journey. Not only are they cheaper but they connect the main cities and towns directly. Bear in mind that due to the nature of mountainous roads, you might find the twists and turns are better coped with in the daytime, rather than on an overnight bus. It's incredibly difficult to get your beauty sleep when your head is being whacked repeatedly against the window all night long.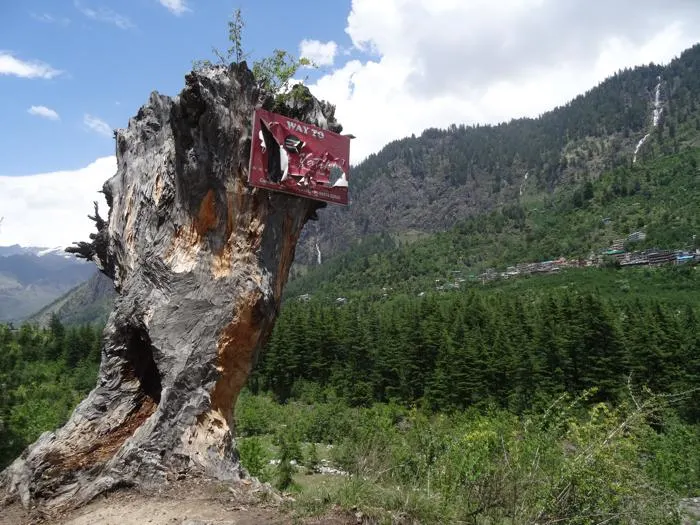 Eat local
Although food is relatively cheap in the Himalayas, specialist food which needs to be transported vast distances will be a lot more expensive than locally grown produce. If you can, avoid 'Western' style food like pizzas and pastas, and opt for local curries, lots of rice and perhaps even the local favourite; Himalayan Yak cheese!
And finally…
Never scrimp on hiking gear if you're going off the beaten path or to places with particularly high altitudes. In 2014, over 30 people died hiking the Annapurna Circuit in Nepal after becoming trapped in severe snow storms, which may have been prevented by being properly prepared.
You can buy gear in all major mountain towns, so even if you're travelling for a long time and don't want to carry heavy winter clothing, it's worth picking up a few pieces for those chilly mountain nights when you arrive.
Pin this ->