We flew into Denpassar, Bali's international airport on a late flight from Sydney. Because it was a late flight we didn't bother with public transport and jumped straight in a taxi to Sanur.
Denpassar airport is really well set up for taxis. There is an office with a fixed price to certain destinations and you pay at the office so you know you won't get ripped off and you're going with a reputable taxi firm. I'd recommend getting the exact address for your hotel because it took our driver a while to find ours.
Little Pond Homestay Review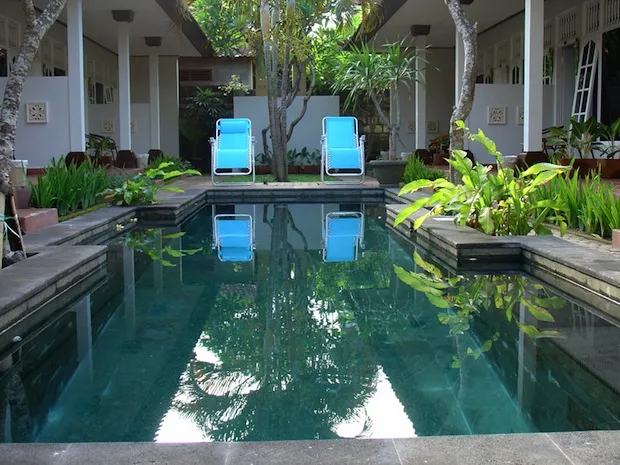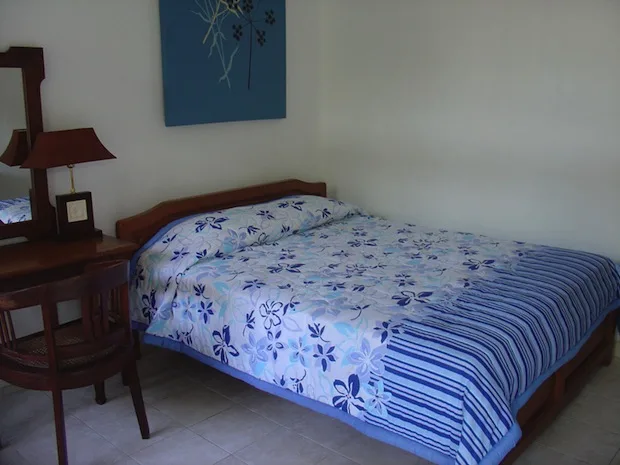 Little Pond Homestay in Sanur, Bali, is a really cute, budget guesthouse – with some emphasis on the budget. It was 100,000Rp a night, perfect for a quick stop over and every room was full which I take to be a good sign. Some people were even long term residents and there was a British family who had been there for months.The staff were really lovely and couldn't do more for us, despite it being past midnight once we arrived.
The courtyard of the hotel is gorgeous with a lovely green, ornamental pool and a pretty little garden with a giant pot fish bowl. Everyone has a little veranda onto the garden. This area is definitely the highlight because the room was nothing special but it was clean and the bed was really comfy, particularly as jetlag knocked me out as soon as we arrived.
We went for breakie at Randy's, just outside The Little Pond, and it was delish.
Sanur is a really nice little place to stay for a day or two. We got up super early thanks to that jetlag and has a walk around the market and along the beach which was really pretty.
We were staying in Sanur because this is where you get the boat to Nusa Lembongan where we left for the following day. Little Pond Homestay is definitely within walking distance of where you get the boat but we opted for cheap bemo with our heavy bags.