I wake up at 5am thanks to that good kind of jetlag that gets you up early but makes you feel as refreshed as you would after a luxurious lie-in. I stretch out in the king sized bed and listen to the birds and tree frogs that are chirping happily outside.
I open the balcony doors in time to see the sunrise and I'm hit by a heat that shocks my English senses every morning. It's almost as though I forget I'm somewhere hot and tropical and exotic and this blast of heat is a pleasant reminder.
I'm at Colony Club in Barbados, a AAA Four Diamond hotel on the platinum west coast of Barbados. The hotel was formerly a private colonial club and has managed to keep original and stunning architecture alongside the modern updates.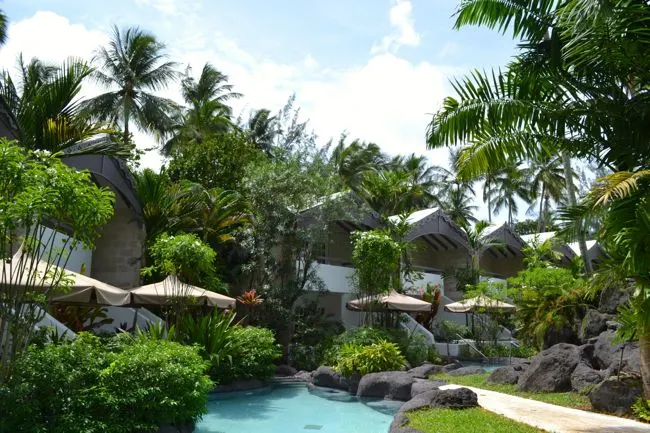 As I walk out onto my balcony the little bird I've been feeding biscuit crumbs to seems to be waiting for me and he hops around in anticipation.
There are steps that lead from my balcony into a lazy river style swimming pool that drifts around Colony Club's lush and colourful gardens. This lazy river is one of my (many) favourite things about the hotel. This is what makes it different and adds to the charm and character you can't help but fall in love with. It winds its way past the pretty little rooms, expanding into bigger lagoons where you can get your morning workout before hiding away among the trees again. It means you can enjoy a peaceful and solitary swim if you wish but you could just as easily find a pool buddy if you're looking for one.
I adopted quite a routine for my mornings in Barbados and, I must admit, they don't get much better than this.
I flick the kettle on and fill the teapot that was left for me the night before. I'm treated to a different flavour each morning and I sip it quietly on the balcony, inhaling the musky scent from the gardens as I check my emails.
At only 7am it's starting to warm up so I head to the sea for my early morning swim. The sea is as calm as a fish bowl and a pontoon about 50 meters out makes the perfect base to swim laps around. I couldn't be further from my usual morning gym routine and I wonder how I'll ever go back to stuffy confines of a gym.
My exercise routine gets even better with either a yoga or Pilates class overlooking the beach. Both classes are suitable for all abilities and thanks to the small groups you get the extra attention you usually miss at the gym.
I leave each class feeling relaxed, energized and like I've had a full body massage.
I'm also feeling ravenous and very smug because I've just done enough exercise for guilt-free meals all week. Did someone say buttery croissants, Danish pastries, bacon sandwiches, eggs benedict and endless pots of delicious coffee for breakfast? Yes, yes they did!
It's 10am and I've done all my work for the day, I've exercised like an Olympian (almost) and I've eaten like a king. There's only one thing for it and that's to order an ice cold drink, grab a book and stretch out in the sun.
Now the tough question is, pool or beach….?
My day in the sun is broken up by a speedboat ride that shows off the stunning coastline and mansions that are hidden in the trees. There's also the chance for some snorkeling and a guest appearance from a turtle!
Lunch was eaten on the beach and I opted for the local specialty of flying fish. This delicious fish was cooked to perfection and served in a sweet and tasty salad with mango.
Later in the day I learn to stand up paddle board and find my new favourite sport. I'm not going to lie, it's very difficult at first. My legs were shaking like trees in the wind as I wobbled on the board and attempted to dig my paddle into the waves.
My instructor laughed in a half teasing, half encouraging way as he paddled circles around me and made it look like a stroll through the park.
"Come on, what's the worst that can happen? You'll fall off and then climb back on and try again."
I couldn't help but think that you could apply the paddle boarding theory to virtually everything in life so I set my eyes on the horizon and started paddling.
My instructor began chatting away like we were old friends in the pub and then suddenly interrupted me to say, 'You see, you're doing it!'
He'd been purposely distracting me for 10 minutes and when I stopped thinking about how scared I was I'd got into the groove and did my best to keep up.
Of course, I fell off the second he said that but for those 10 minutes I'd been able to paddle board!
After paddle boarding it was time to relax with an incredible massage on the beach. The masseuse worked out the knots and tension I hadn't even realised I'd been holding on to and I soon felt like I was floating on air.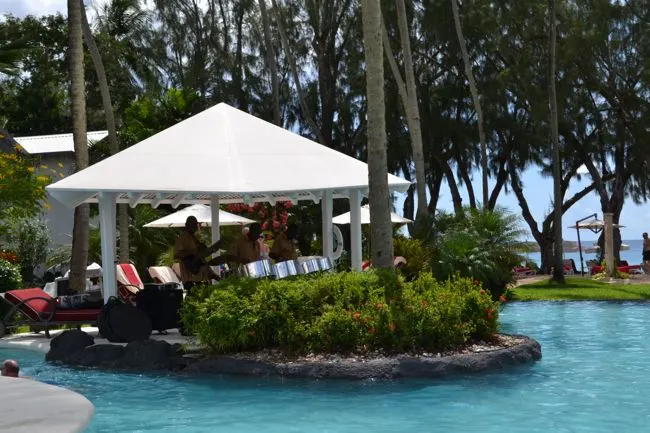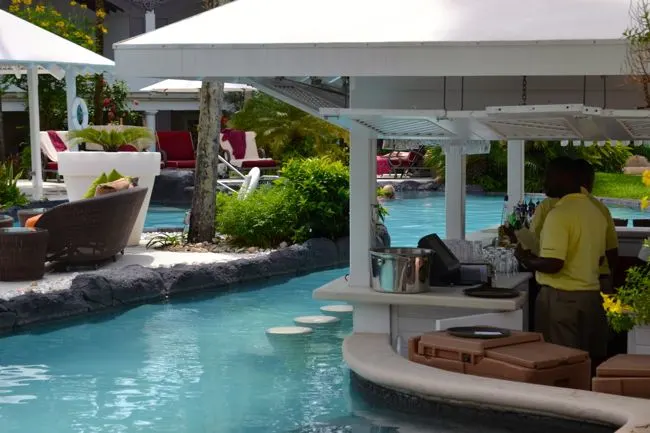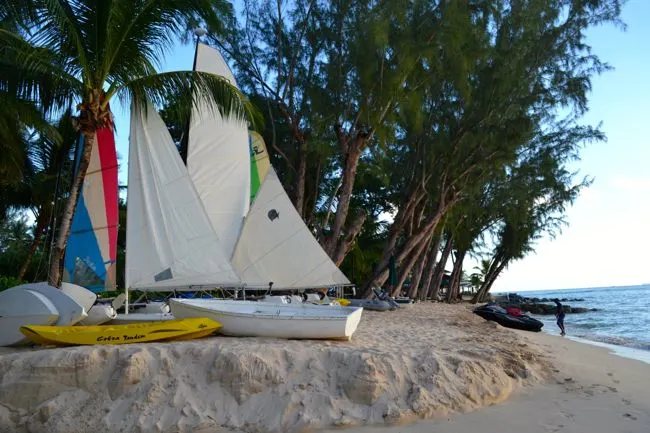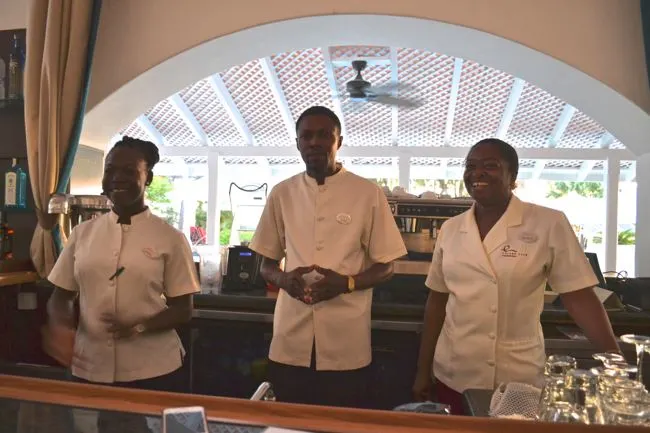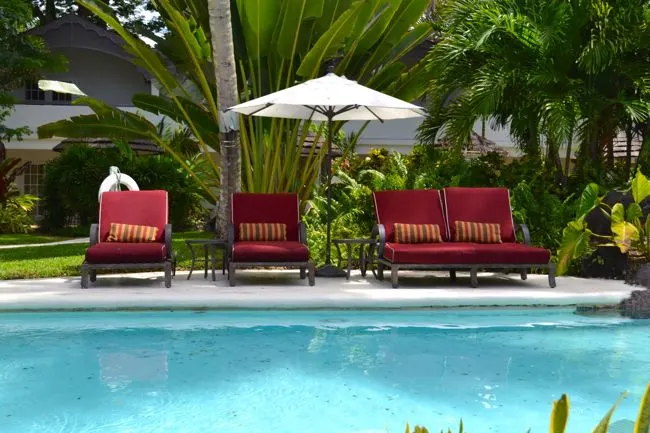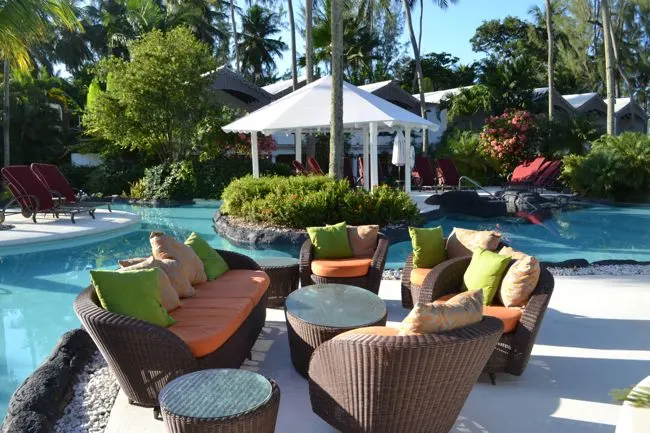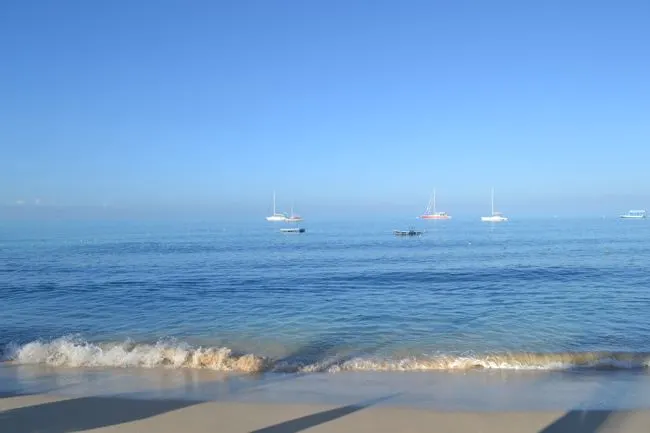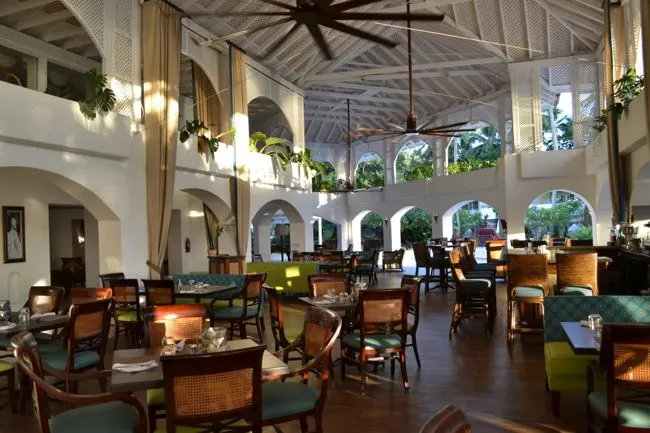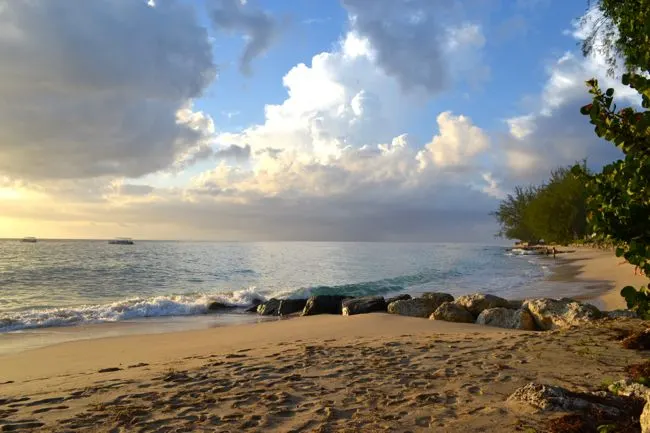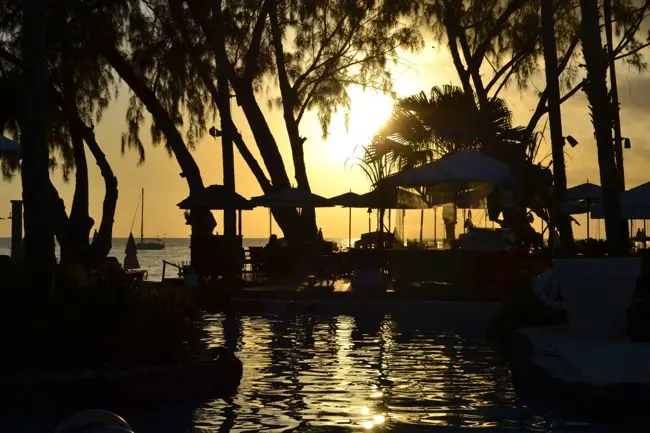 If you thinking that Barbados is all about relaxing on the beach then you'd be totally wrong. There are loads of other things to do to breakup your poolside relaxation. Here are just some of the things you can do:
Guided Rum Tour
Stand-Up Paddle Turtle Tour
Guided Snorkeling at Folkestone Water Park
Golfing
Fishing and diving excursions
Helicopter tours
Biking tours
Deep sea fishing
Horseback riding
St. Nicholas Abbey
Shopping tours and walking tours to Bridgetown
My favourite dinner at Colony Club was Lobster and Jazz Night. Come on, what's not to love? Good food, good wine, good company and the most incredible setting you could possibly wish for.
That evening I fell into my king sized bed feeling very content and wondering if I could just stay at Colony Club forever…?
Massive thanks to Colony Club for hosting my stay for four nights. This was a hosted say but all opinions are, as ever, my own.
[quote_box author="Tempted?" profession=""]Seven nights in Barbados with Virgin Holidays costs from £1,867. This includes scheduled flights with Virgin Atlantic from London Gatwick direct to Barbados, accommodation at the 4V+ Colony Club by Elegant Hotels on a B&B basis with airport transfers. To book check out www.virginholidays.co.uk or call 0844 557 3859.[/quote_box]
[quote_box author="" profession=""][/quote_box][posts_carousel category="Barbados" items="3″]