You know you've been busy when you're almost a week late announcing it was your birthday on your blog! I have been busy but in the very best ways possible.
Last Saturday was a very special day for me for two reasons.
Firstly, I watched one of my very best friends get married and it was a gorgeous day filled with love and excitement.
Secondly, it was my 29th birthday.
For most people, turning 29 isn't a special birthday or a momentous occasion. It's an odd number and it's an odd year but it feels significant because it's the last year of my 20's. I still can't believe I'll be 30 next year. I remember when 30 seemed so old and all of a sudden 30 feels pretty young! 30 year olds are cool. Yea, they may have a few extra laughter lines but they've got their shit together. 30 years olds don't care what other people think about them because they've had 30 whole years to become the people they want to be so they're not influenced by bitchy negativity or living up to societies norms. (This is how I view 30 year olds anyway!)
So far, my 20's have been everything I wanted them to be and so much more. I always imagined my 20's to be the years where I discovered what I wanted to do with my life and I feel like I've well and truly nailed that.
10 years ago I had no idea what I wanted to do with my life but blogging became an unexpected career that opened so many doors to me and made my life what it is today. It introduced me to some of the most amazing people I've ever met and enabled me to travel all over the world. Blogging also gave me the chance to work for myself, buy a house and have the flexibility to raise my family. I can't even imagine what my life would be like without this blog!
I don't like to jinx it but if you'd told me this is how things would work out when I was 19 I would have been pretty happy! But there are a few things I'd like to do before turning 30 so now feels like a good time to make sure they happen.
I'm expecting my second baby in a matter of days so I'm not going to be making any epic plans to hitchhike across the world, learn a new language or start investing in my future. I would like to do all these things but this year will be the year of keeping things simple. I'd love to put things like, 'travel to Japan', or 'hike to Everest Base Camp' on my list but, let's be honest, these things are never going to happen with two little boys around. Maybe they can go on my 40 before 40 list…
So this isn't a traditional 30 before 30 list or a bucket list, it's just the final few things I want to do before I turn 30.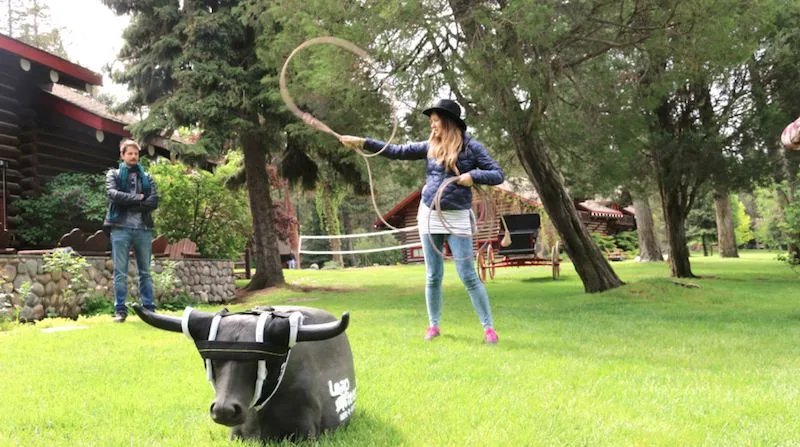 I learned to lasso a cow last year so that gets a big tick!
#1. Focus on one thing at a time
I have a terrible habit of overcommitting myself and saying yes to everything. I want to do all the things and go all the places and try all the experiences and meet all the people and work on every project and basically just do EVERYTHING!
Sometimes this works out OK but most of the time I end up overcommitting and become a stressed, flustered and confused mess.
If getting older has taught me one thing it's that it's better to do one thing well than 10 things badly. So this year I'm just going to focus on one thing at a time. I'm not going to multitask and I'm not going to try and do it all. This could be tough…
#2. Have professional photos taken
I'm sure I'm not the only one who has had a photo taken and hated it so hidden it away in the hope no one will ever see it again. And then a few years later you find that old photo and think, 'What the hell? I looked amazing! Look how young and skinny and happy and young I looked!'
I hate having my photo taken. I hate every picture at the time but then I love it 10 years later so I'm doing this for my future self. This is so I can look back on myself when I'm 40 and admire how young I looked at 29!
I'll probably use Flytographer again during a trip abroad as I love the candid and relaxed photos they always seem to capture. They're so much nicer than anything overly styled or posed.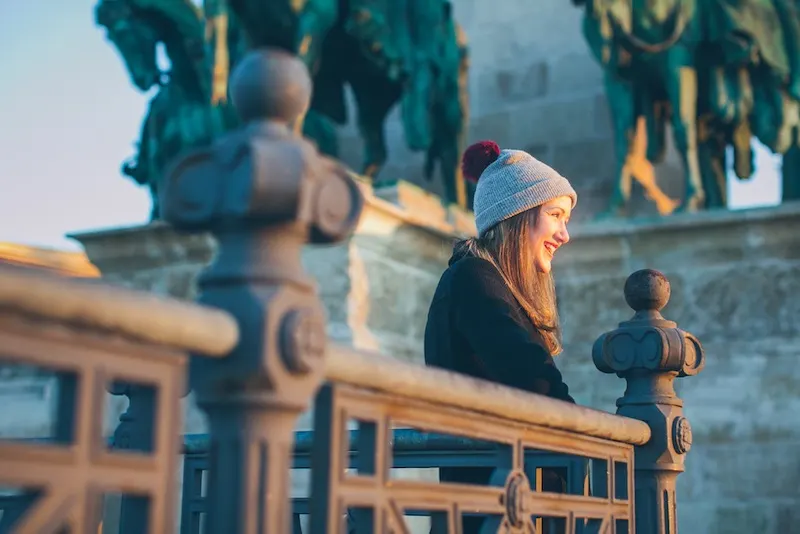 Cute pics from my Flytographer experience in Budapest
#3. Take a photo every single day
(and don't take them too seriously!)
We all talk about 'time passing by so quickly' and I'm going to make myself sound even older by reiterating this! Time does pass by so quickly and I want to make sure I remember every moment. I'm going to make a conscious effort to take more photos of the everyday moments. It's easy to take a million photos from holidays and special occasions but the little moments are also worth remembering!
I often find I stop myself taking photos because the setting isn't perfect. Maybe I didn't have any makeup on or my house was a mess or George was naked in the background trying to colour in the dog with crayons. But I'm sure these are the photos I'll like the best when I'm older!
#4. Read 12 books
I have no idea when or why I stopped reading but I slowly swapped books for boxsets. This needs to change! I love reading and I'd like to read a minimum of 12 books this year. If you have any suggestions for awesome books please do let me know!
(I know 12 books in a year really isn't a lot for some people but it often takes me months to read a book so this is epic!)
#5. Do a half marathon
I'm going to be honest here – I don't like exercising. But what I do love is that post-workout rush of adrenaline and the smug satisfaction that comes after a good run. I also like being able to eat whatever the hell I like and feeling good in my skinny jeans.
I've recently cancelled my gym membership because I never got chance to go, so I need some motivation to workout at home and go for a couple of runs a week. I know the only thing that will get me pounding the pavement is the fear of running a half marathon so I'll be signing up to one once I'm back on my feet after the baby.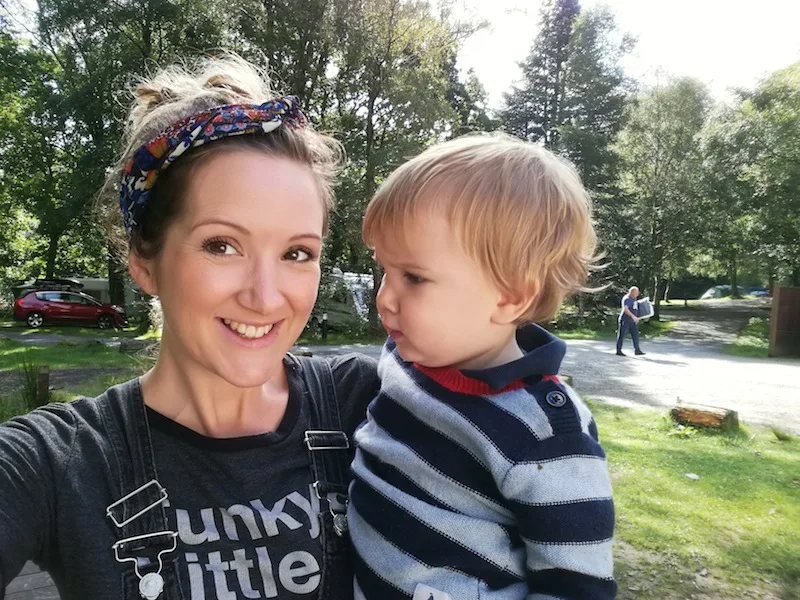 Capturing everyday moments with my boy
#6. Decorate my home with travel photos
We finished renovating our house nearly a year ago now and we still haven't really decorated it. I asked Sam to paint the entire house white so it's a huge blank canvas for the photos we've taken during our travels. But so many of those photos are still waiting to be printed so our house is actually just cold, blank walls!
#7. Take an epic road trip with my boys
You might be surprised to see that there aren't more travel plans on this list. While I'm tempted to start planning lots of epic adventures, I just don't know what it's going to be like travelling with two kids.
But one thing I really want to do is take a 2-3 week road trip around Wales with Sam, George, the new baby and our dog Louie. It would be cool to hire a campervan and travel slowly, giving ourselves plenty of time in each place to explore and relax. I think this would be a great way to travel with little kids and it's something Sam and I have been talking about for ages.
#8. Take a yoga course
I love yoga but since leaving London I haven't found a class I've enjoyed. Yoga classes are normally bought in 12 week chunks and because I travel so much I never get my money's worth because I miss most of them. But as I won't be travelling so much this year I'm going to use the opportunity to get back into yoga.
I keep reminding myself of the phrase, 'Do something today you'll thank yourself for in the future', and I think yoga is one of those things. Have you ever seen a 50 year old who has been doing yoga for 20 years?
Two words: Smoking. Hot.
That is all.
Here's a yoga retreat I took in Fuerteventura and I LOVED it. I'm seriously thinking about doing it again:
#9. Plan our wedding
Sam and I have been engaged for an entire year now and we still haven't finalised a wedding plan. Admittedly, we've been pretty busy renovating our house and having babies but this 'long engagement' thing is getting a bit too long! It's time to start planning. By the end of this year I at least want to have something booked and planned.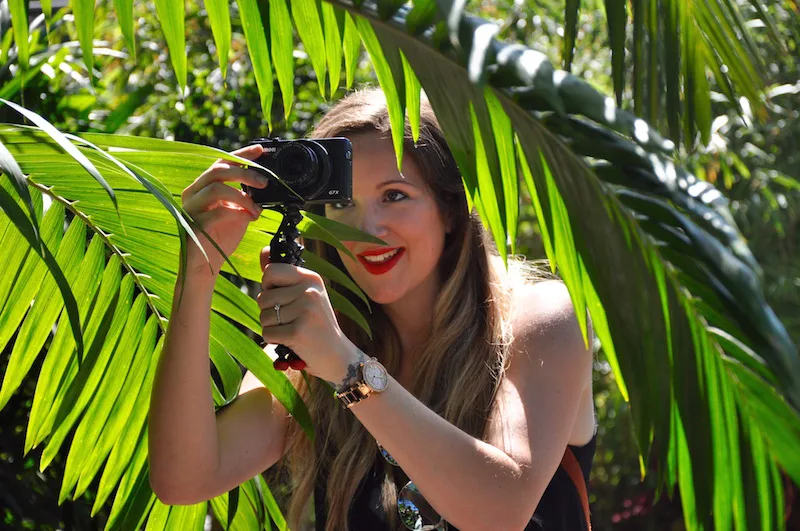 #10. Ride in a hot air balloon
You wouldn't believe how many opportunities I've had to ride in a hot air balloon over the past couple of years! But as I've been pregnant for the majority of this time (doh, must stop getting pregnant!) I haven't been able to go as pregnant ladies can't get insurance for balloon rides. Seriously, I've never had the chance to ride in a hot air balloon and then each time I've been pregnant loads of chances come up! Typical. But this is the year. I WILL ride in a hot air balloon!
There we have it. I've mostly written this post so it'll keep popping up on the blog and I'll think, 'Oh crap, I haven't done that yet and about 80,000 people read about me promising to do it so I kinda HAVE to do it now!' Anything else you think should be on there?