I'm one of those people who is completely obsessed with hotels. I love everything about them from researching them and booking them at home, to reading reviews, stalking their Insta feeds and then that first moment when you walk through the lobby doors and get a big whiff of fresh flowers and furniture polish.
I love the expectant journey in the lift and the slow walk along a narrow corridor as you make your way to an unknown room. And then that first moment when you slip your key card into the door and push it open. This is the best bit! It's that split second when you see your one-night home for the first time. There's a great big window with light shining through, a plush bed just begging you to jump on it, a mound of pillows like marshmallows, a cosy armchair where you can curl up with a good book, a giant TV, a stack of magazines, a fancy coffee machine, exotic teabags and miniature biscuits. There are miniature lotions and potions in the bathroom and fluffy towels you want to wrap around you and pretend you're in a fabric softener advert (just me?). There might even be a tray with fresh fruit or sweet treats on the side and that all important breakfast in bed form to fill out and hang on your door.
Yes, it's true, I am obsessed with hotels.
But after the birth of my second son it's unlikely I'll be staying in any hotels any time soon. Insert sad face with a little tear slowly rolling down my cheek.
New born babies and hotels don't mix so well. New born babies, excitable toddlers, hormonal mothers and luxury hotels definitely don't mix so well! So rather than missing out I'm going to be bringing some luxury hotel features into my own home so I can at least pretend I'm in a hotel from time to time!
So whether you want a little more luxe in your life or you've got guests coming to stay and want to give them the luxury hotel experience, here are some top ways to make your home feel like a luxury hotel.
Flowers, flowers everywhere!
One of my favourite things about luxury hotels is when you walk in and there's an enormous display of fresh flowers that fill the lobby with an incredible smell. (Admittedly, it's not so great for hay fever sufferers!)
Get loads of flowers as close to the front door as you can for maximum impact.
Travel Hack Tip: Ladies, you don't need to wait for a man to buy you your flowers! I get a couple of cheap bunches of flowers in my weekly shop and wait for Sam to get the posh ones on special occasions.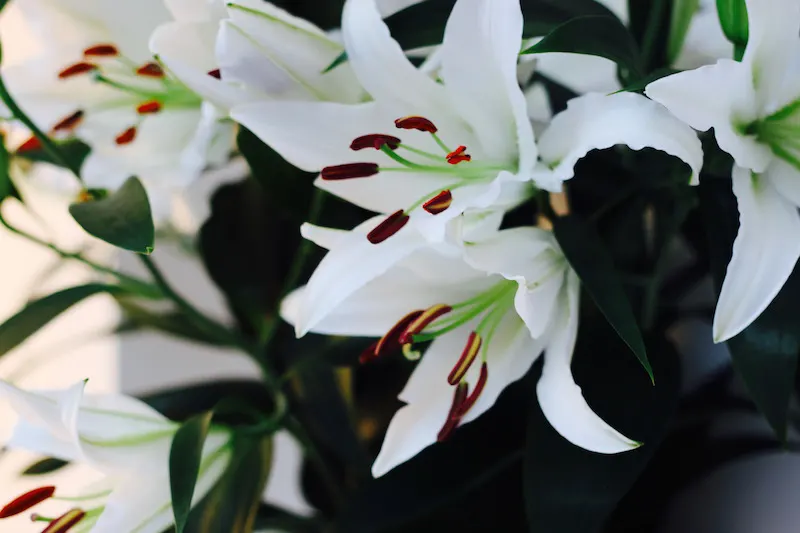 Candles, candles everywhere!
While we're on the topic of smells, make sure you've got lovely scented candles too.
Travel Hack Tip: Surprisingly, Primark have a really nice selection of scented candles that last ages and come in colourful jars that can be used for storage.
Keep it simple
While I do think there should be a lot of candles and flowers, it's also important to keep things simple. With luxury hotels it's all about the little details. Nothing is too fancy or too showy, it's just subtly elegant and stylish.
Hotels are also completely uncluttered – something that can be difficult to achieve in your own home. Get yourself to Ikea for clever storage solutions and hide away all your clutter for a spacious and simple living space.
Travel Hack Tip: Check out The Life Changing Magic of Tidying – I haven't read it yet myself but apparently it will change your life. It's on my Amazon Wishlist!
Invest in great bedding
There are a few words of wisdom my mum shared with me before I left home and went to uni and one of them was, 'Always have great bedding'. We had a rare shopping day and bonded over Egyptian cotton and the thickest duvets we could find.
You probably spend more time in bed than anywhere else in your home so make sure it's a sumptuously soft place to be!
Travel Hack Tip: John Lewis is the best for bedding.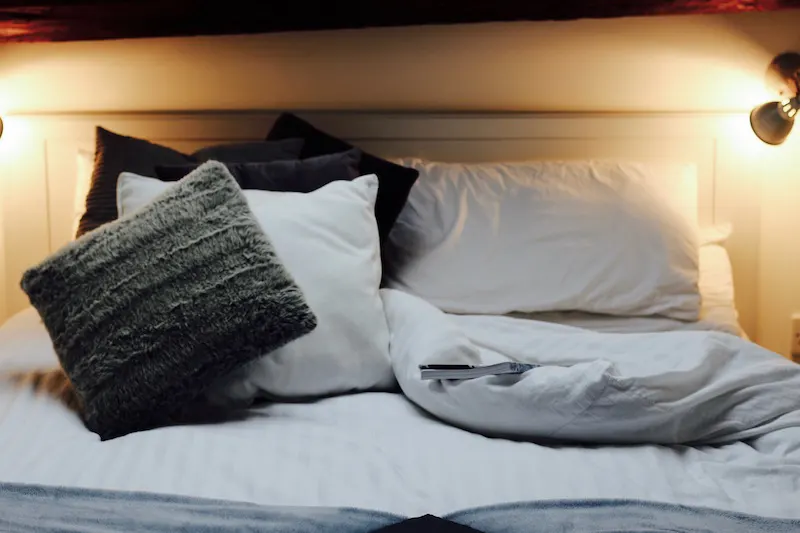 Have special towels
You don't need to go all 'Monica from Friends' on us here and have 11 categorise of towels with special ones for 'guest' and 'fancy guest' but it is nice to hold back some posh ones! Get some big, fat, fluffy ones and keep them at the back of the airing cupboard so no one else knows they're there!
Travel Hack Tip: If you have children or pets, never leave those nice towels lying around. You can't be mad when a toddler tries to clean a muddy dog with a fluffy, white towel.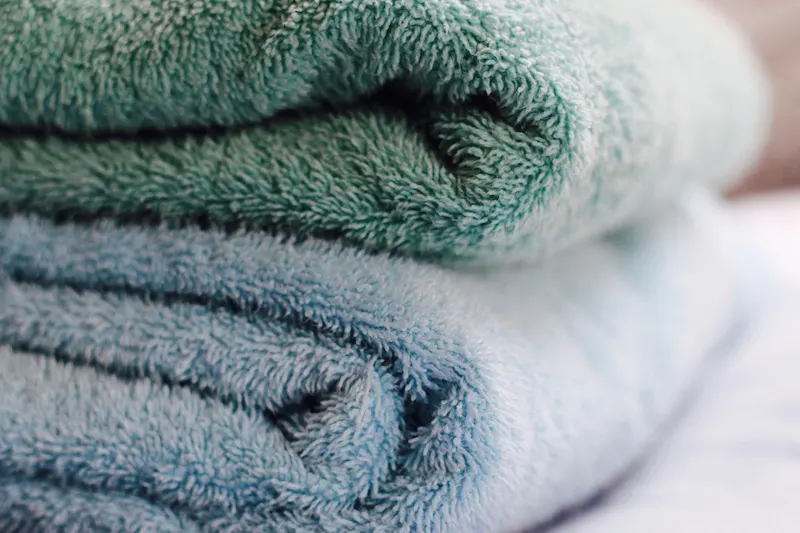 A basket of miniatures
I'm the first to admit that I'm a sucker for miniature toiletries and can't resist sneaking them all into my suitcase during every hotel stay I have. I now have draws full of tiny shampoos and body lotions. I think it's time to start using them!
Travel Hack Tip: Display them in a nice basket in your bathroom. Even if you don't use them, at least they look pretty!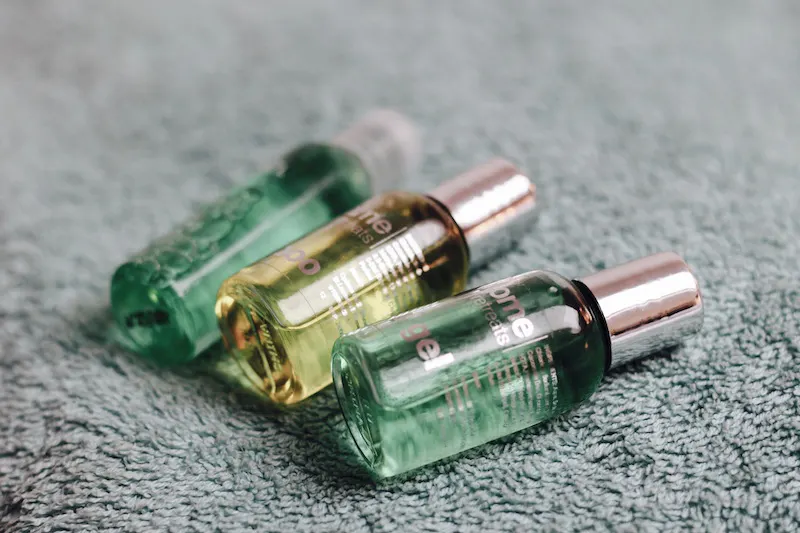 Fresh coffee
There's no better way to start the day than with a good cup of Joe – preferably in bed while wearing a fluffy dressing gown. Get yourself a Nespresso machine and some cute little cups for the proper experience at home.
Travel Hack Tip: Try the www.gourmesso.uk Coffee Capsules. They're less than half the price and they're still delicious.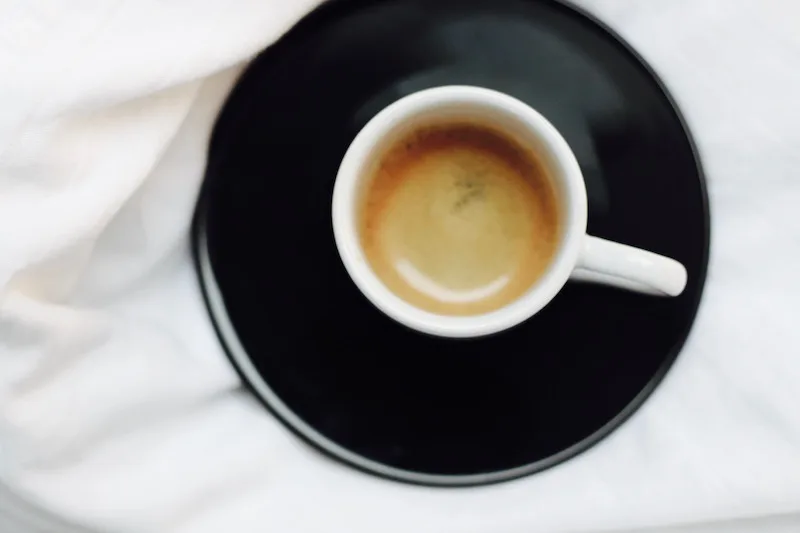 Take it in turns for breakfast in bed or breakfast buffets
If you live with your partner or BFF, make an official agreement to take it in turns to make an amazing weekend breakfast. Take them breakfast in bed or have a delicious breakfast buffet waiting for when they get up. It's the best way to start the day and a lovely treat when it's your turn to stay in bed.
Travel Hack Tip: You don't need to live near a bakery to get fresh bread and pastries. Buy part-baked bread rolls and croissants you can put in the freezer and cook at home.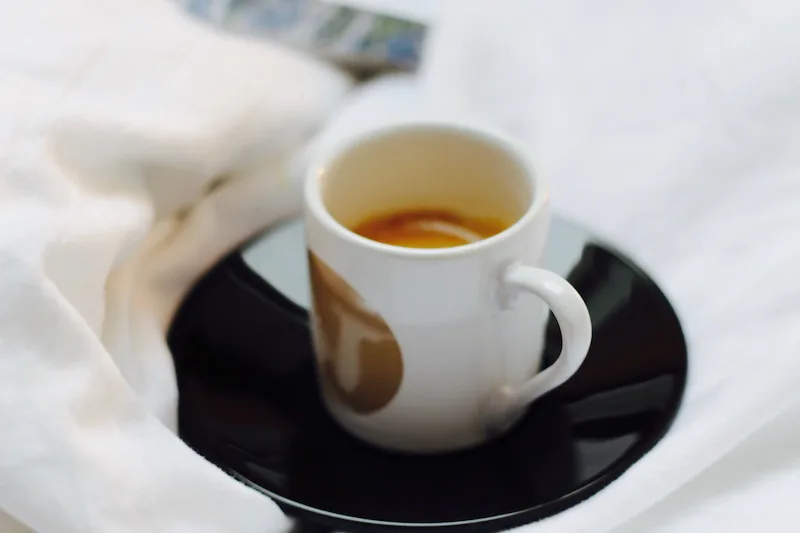 Do you have any more tips to make your home feel like a luxe hotel?
Liked this post? Check out: