This blog post has been created in collaboration with Cedar Tree. As with all collaborations on The Travel Hack, this is a brand I use myself and I'd only ever recommend an insurance brand I'm happy to use for myself and my family.
If you decide to take out a Cedar Tree travel insurance policy, you can use the discount code LWASRNTPBX for 15% off. Enter this coupon at the checkout for your discount to be applied.
*******
There are two things all travellers are worried about this summer and that's Covid and cancellations!
The news is filled with stories of people missing out on their long-awaited holidays due to airport delays and flight cancellations.
Not only are we worried about cancellations and delays but Covid cases are on the rise again, so that's another thing that could ruin your holiday.
But don't let this put you off booking a trip abroad!
Realistically, the vast majority of travellers are getting to their holiday destinations (eventually!) and Covid is something we're just going to have to live with. We can't put our holidays on hold any longer but there's no denying that there is still a lot of uncertainty regarding travel from the UK.
If you are travelling abroad this summer there is one thing you definitely need and that's a good travel insurance policy.
You definitely need to be covered against Covid – not just medical expenses if you catch it abroad but in case you need to cancel your holiday if you or a member of your household has to self-isolate.
As a family of five, the chances of one of us catching Covid before we go on holiday feel pretty high right now as so many people in our area have it. We go on holiday on Sunday and I am a bit nervous about it!
You also need to know you're covered in the case of delays and cancellations too! What do you do if your flight is delayed for so long that it isn't worth going on holiday? You need to know you're covered for that situation!
I've got a quick weekend trip to Valencia next month. We've booked everything independently so I had been worried about our flights being delayed. If the delay is more than 12 hours then it won't be worth going so I really want to know we'd be covered!
Cedar Tree
I don't know about you but I find travel insurance to be an absolute minefield. Those complicated and wordy documents are so confusing and I'm never sure what I'm actually covered for.
So that's why I want to introduce you to Cedar Tree.
I've just taken out an annual family travel insurance policy with Cedar Tree and – for the first time – getting travel insurance felt simple. I knew exactly what I was getting and my policy isn't overly wordy, which often makes me suspicious that things are being hidden in 100 pages of T&Cs!
It was really easy and it's made me feel confident knowing that I'm covered against Covid and also against any cancellations and delays. I also have gadget cover, winter sports cover and cruise cover (optimistically hoping for at least one cruise and a ski holiday in the next 12 months!)
Cedar Tree also isn't much more expensive than any other travel insurance policy. You can expect to pay around £7 for a single trip policy for a long weekend. I think that's well worth it for the reassurance this policy provides.
Cedar Tree Covid Cover
Cedar Tree Covid Cover ensures you are covered against Covid as standard. Not only does this include up to £15,000,000 in expenses if you contract Covid whilst on holiday but for other costs (which are much more likely!)
You are not allowed to board a plane at the airport due to detected Covid symptoms
You fall ill with Covid-19 or another pandemic illness and cannot travel
You, or a member of your household, have to self-isolate at home and cannot travel
During travel, travel restrictions for a pandemic illness are imposed which were not in force ahead of travel, requiring you to return home
You are due to travel, but the country you are travelling to introduces a quarantine period on arrival and you no longer wish to travel and want to cancel your holiday
You will be covered if you contract Covid abroad – despite vaccination status –along with things like being unable to travel because you were made redundant, and can no longer afford to go.
Cedar Tree's intention is to ensure holidaymakers can travel with peace of mind and feel confident that they will be covered for unexpected disruptions that current travel issues bring.
Cedar Tree Cancellations Cover
With Cedar Tree you're covered for delays and even covered if you abandon your holiday after a 12 hour delay (something I would probably do if it's a quick weekend break)
You're covered in case of additional costs incurred to reach your destination in the case of delays.
You're entitled to compensation if flights are delayed too.
Brexit travel
Oh yea, there's another thing we now need to be aware of while we're travelling!
Due to Brexit, Brits can no longer use EHIC for medical needs, so travellers will need travel insurance to ensure they aren't stung by expensive medical bills.
Along with medical cover, Cedar Tree policies will also ensure you can get home safely if you need to be repatriated back to the UK.
The other standard travel insurance things..
And of course, you're covered for standard elements like lost luggage, flight and accommodation cancellations, losing your passport and the additional cost incurred because of it. Phew!
Cedar Tree App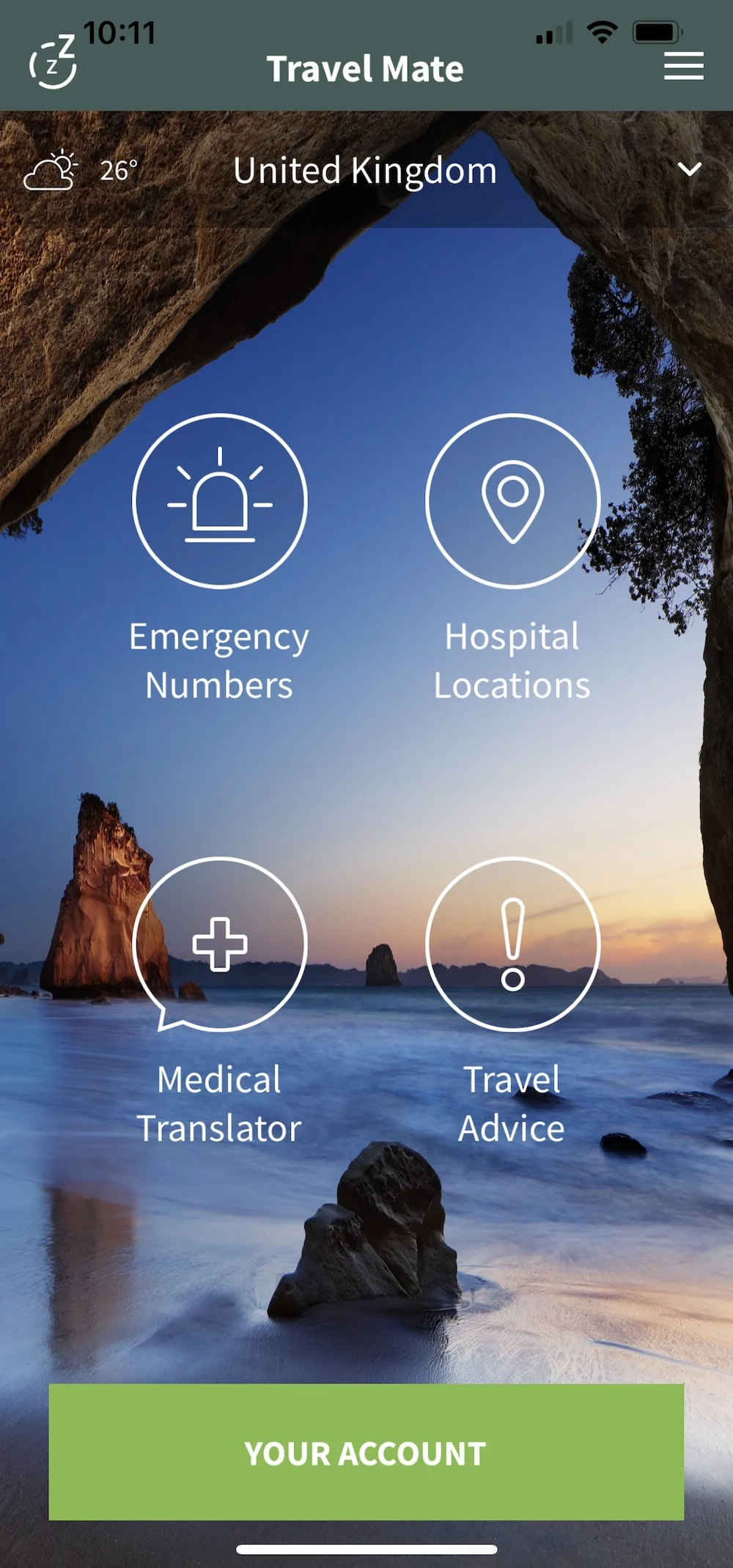 I also really like that there's a Cedar Tree App where you can easily access your policy documentation and make a claim.
I usually store mine in my emails and have wondered how anyone would access this if I had an accident!
The Cedar Tree Club
The Cedar Tree Club gives you access to lots of member offers. There are offers and discounts for luxury experiences, cinema tickets, adventure activities and food and wine subscription boxes. Many of them are offers you could find elsewhere on the internet but it is handy to have them all in one place.
Don't forget you can use the discount code LWASRNTPBX for 15% off. Enter this coupon at the checkout for your discount to be applied. Please note that the code must be used directly with Cedar Tree and not through any comparison, cashback or discount sites.