A summer holiday is the perfect time to get stuck into a good book. Reading is the perfect way to pass the time during a long flight and the best thing to do while lazing in the sunshine.
We've put together a list of our all-time favourite books to give you some reading inspiration for your next holiday. Whether you're an e-reader or a paperback flicker, make sure you've got a few of these on your summer reading list!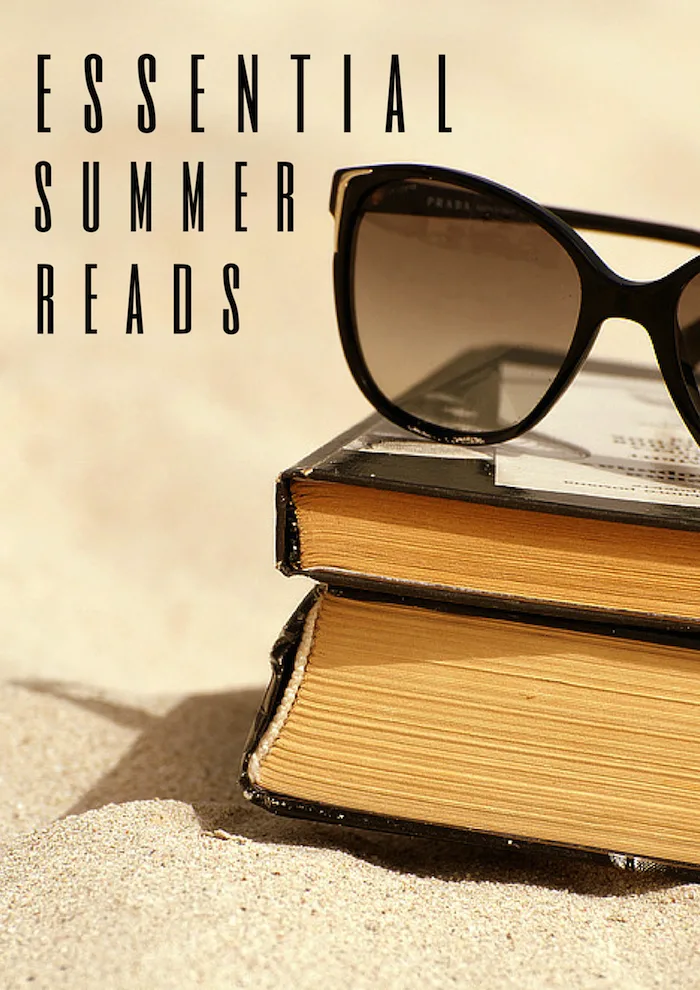 Elle says: Dark Places by Gillian Flynn
If you loved the disturbing thriller Gone Girl, make sure you don't miss this novel by the same author, which is also being adapted for the big screen later this year.
Dark Places follows Libby Day, a woman whose whole family was murdered by her brother when she was just a little girl, as she reluctantly digs into her past to discover what really happened on that horrifying night.
The storyline is riddled with clues – some are useful, some are red herrings – and you'll find yourself playing detective as each new piece of information is released. Flynn will keep you guessing right until the very end, wowing you with clever twists along the way. If you love a good mystery like I do, get the pages turning on Dark Places before it hits the big screen.
---
For me, summer reading is all about the easy beach reads. I'm usually looking for a heartwarming memoir, entertaining chick lit, or a good thriller with lots of twists. This one falls into the latter.
The Girl on the Train started a little slow, but I nearly finished it in a day because the second half kept me up all night! The story is told from three different perspectives, all of which you aren't quite sure whether to trust. Rachel, aka the girl on the train, is a down and out alcoholic who becomes overly interested in a couple she's never spoken to during her morning commutes. When the wife of this couple goes missing, Rachel becomes an important part of the police investigation.
Mystery, suspense, and drunken blackouts ensue. The characters are all hot messes and some of the details are a bit unsettling, but I'm telling you it will hook you! If you're looking for a fast-paced book to enjoy by the pool give this one a go.
---
'First they Killed My Father…' is a gripping tale of one young's girl fight for survival against all the odds in 1970s, war torn Cambodia.
Forced to flee her home, with her family to work in the fields, they avoid all mention of their privileged past, to evade the death sentence imposed on the 'educated.' Loung Ung had to endure unimaginable horrors, including the murders of family members, forced labour, attempted rape and training in the 'art of war'. All before the onset of puberty.
For anyone seeking to understand Cambodia, this book is a must read, providing insight into the indiscriminate destruction wrought by the Khmer Rouge.
The senseless torturing and killing of women, children and babies, their bodies carelessly thrown into deep pits to be re-discovered many years later, are all recaptured vividly in this book.
---
A Thousand Splendid Suns is an important and hard-hitting book, which doesn't shy away from suffering or brutality. But the momentum of the narrative and three-dimensional, believable characters will mean you won't be able to put it down.
It tells the powerful and haunting story of Mariam and Laila, two women brought together by suffering in Afghanistan. Mariam has been married off to a man she doesn't love by her absent father. As her husband, Rasheed, becomes more violent and oppressive and Mariam is unable to have children, young Laila becomes his second wife after a tragedy befalls her family.
But this book doesn't wallow in its harrowing subject matter. Ultimately, it's a positive and redemptive story about the powerful, conquering relationship between Mariam and Laila, as it simultaneously attempts to illuminate the plight of those women in similar circumstances.
If you're looking for a weightier beach read and you liked Khaled Hosseini's The Kite Runner, you'll love this.
---
Monica says: The Night Circus by Erin Morgenstern
I never usually read a book more than once so the fact I've read The Night Circus three times should tell you a lot. It's magical realism at it's very finest with a tale of illusionists, magicians and a travelling night circus. It's dark and it's captivating and is a place for dreamers to get lost in a labyrinth of mystery.
The tale begins with rival magicians who each train up a young magician and agree to a challenge to see who was the best trainer. The only problem is, there will only be one survivor from this challenge. The competitors are unaware that their lives are at stake and the plot twists as they fall in love. The Night Circus becomes the fascinating setting for magical duals and an unexpected love story.
---
I recently shunned reading my book on hypnobirthing (yes, that's a thing!) in favour of Liane Moriarty's Big Little Lies. It's such an addictive page-turner that will have you itching to read just one more chapter (and another and another!). It has a gripping plot from the start, with little twists and turns throughout.
The book centres on a group of mothers and their young children in Australia. Don't worry, it gets more exciting than that! Someone loses their life and the plot follows the events that led to such a tragic ending for one character. Don't just take my word for it. This title is a #1 New York Times bestseller and featured in the #TravelBookChat that is run on Twitter by The Travel Hack and Girl Tweets World.
It's always find it hard to find a comfortable position on a sun-lounger with a book in your hand, but this easy read will have you relaxing in no time at all.
---
I will never, ever tire of reading Bill Bryson. No other author has ever been able to make me think around topics the way he does, and certainly no other author has been able to make me snarf my tea all over myself through his brilliantly funny observational humour.
My favourite Bryson book of all time has to be 'Notes from a Small Island'. Based on his last solo jaunt around the UK before moving back to America, he picks up on hundreds of 'Britishisms' I just took for granted. Marmite, village fetes, country lanes, people saying 'mustn't grumble' and 'I'm terribly sorry but', milk in bottles, beans on toast, stinging nettles, seaside piers, crumpets, drizzly Sundays…. If you're from the UK, or simply thinking of visiting, it's a must-read.
Ahhh it's just made me a little homesick.
---
Claire says: Shantaram by Gregory David Roberts
"It took me a long time and most of the world to learn what I know about love and fate and the choices we make, but the heart of it came to me in an instant, while I was chained to a wall and being tortured." So begins Shantaram by Gregory David Roberts.
In the 80s, Roberts, an armed robber and heroin addict, escaped from an Australian prison to India. Shantaram is his story, told within 900 pages of jaw-dropping beauty.
We follow Roberts into the colourful heart of the Bombay slums, where he establishes a free health clinic, then the dark world of the Bombay mafia, and finally into Afghanistan where he joins the Mujahedeen.
Tender, vivid and gritty in equal measures, I think everyone should read this giant of book. And I cannot wait for the sequel, The Mountain Shadow, to come into my life later this year.
---
I'm not much of a book reader but I do love magazines. Wanderlust is by far my favourite addition to my suitcase or carry on in preparation for a long journey. Filled to the brim with travel inspiration, photography, stories, news, reviews and interviews this is a MUST for any aspiring traveller.
I always like to have my next adventure planned to give myself something to look forward to and Wanderlust mag ensures I am never short of ideas. They only release 8 issues a year which makes it super exciting when it finally comes through the post. Be an insider and find out the hottest destinations, gadgets and events worldwide!
Do you have any more books to add to the summer reading list? Let us know in the comments below!