Here at the Travel Hack we're big supporters of packing light. So I don't want you thinking these tricks are a free pass to stuff more things into your suitcase. These packing hacks are about making sure your bag is organized and flat enough to fit into the overhead bins. Is it just me, or do those bins keep getting smaller?!
No one wants to be the person holding up the plane because they can't get their luggage to fit. To help keep you from airplane humiliation, here are my ten best tricks to maximize the space in your luggage.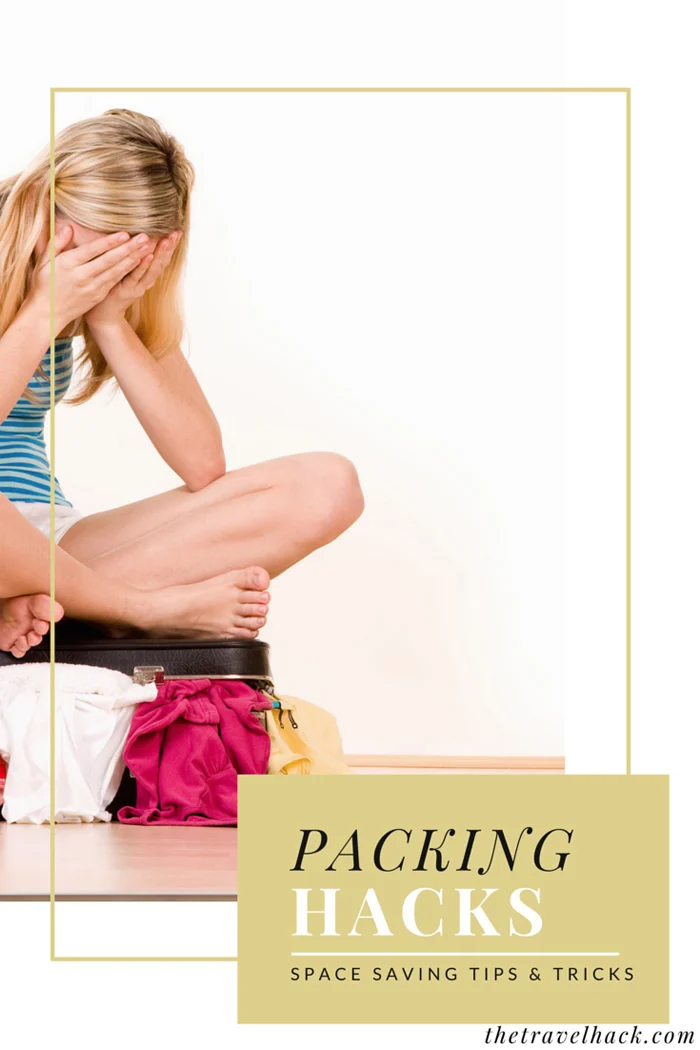 #1 Pack the inside of your shoes
Your shoes are the perfect place to hold the little items that don't fit in your toiletry bag. They are also the perfect place to stuff your socks. If you're traveling with kids (Monica – this one's for you), their shoes fit nicely inside your shoes.
#2 Rolling vs. Folding
We're not sure why but rolling your clothes saves so much space compared to folding. It's definitely worth the extra effort!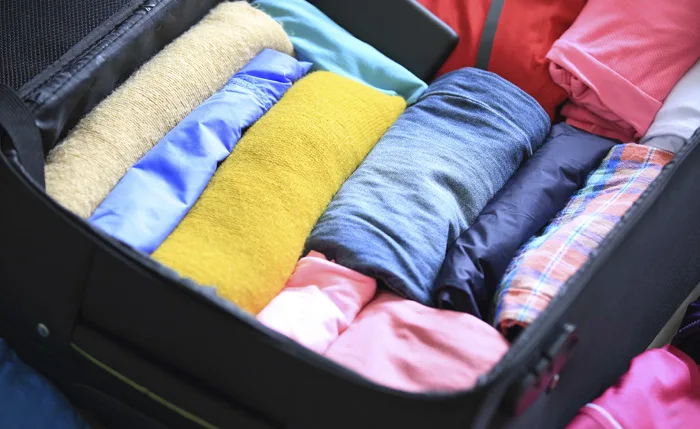 #3 Wear your bulkiest items
Have you ever packed a jacket or sweater and it took up half of your luggage? If you find yourself in this predicament think about wearing it on the plane or reevaluate whether you have something that packs smaller to bring instead.
#4 Heaviest items on the bottom
If you pack your heaviest items on the bottom and work your way up to the lighter items, your bag will have an easier time compressing into the overhead bins.
#5 Undergarments
Fold your bras in half and tuck your underwear inside the cups. Not only will this save you space, but it will help your bras maintain their shape as well.
#6 Glasses case
Whether you're bringing reading glasses or sunglasses, there is usually a little extra space to fit your earbuds and/or a charger into the case. It will also save you from digging through your bag trying to find them.
#7 Shoe Location
It's best to pack your shoes on the bottom of your suitcase and close to the wheels. This will keep the weight distributed in a location that won't make your bag topple over.
#8 Contact case
If you're going on a quick trip, a contact case is the perfect place for your liquid makeup or moisturizer so you can save space on bulky packaging.
#9 Belt
This one is for our male readers! Wrap your belt inside the collar of your shirt to save space and keep the collar stiff. Wrapping the belt around the perimeter of the bag is another good location that won't take up much space.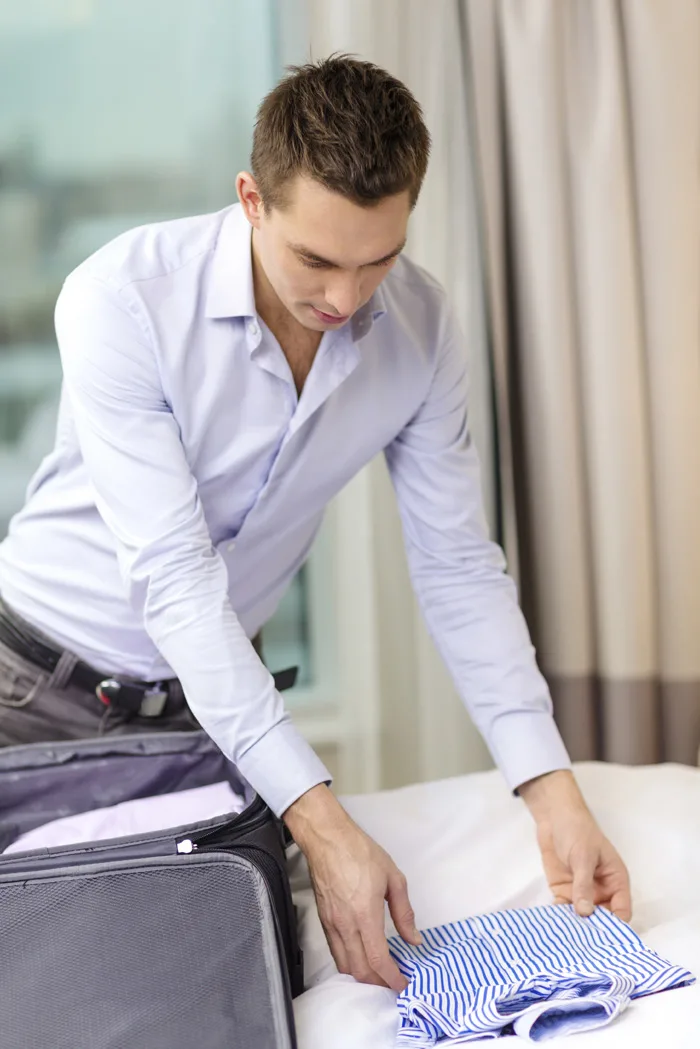 #10 Dryer Sheets
If you're packing for a humid climate dryer sheets will help your clothes stay fresh. They also repel insects, so if you don't have room for bug spray you can wipe your clothes with the dryer sheet to keep those pesky insects away.
#11 Avoid little pouches and purses
If you really want to keep your bag as small as possible, avoid using little bags like toiletry bags and make-up bags. Yes, they keep all of your belongings neat and secure but they take up lots of space and little products like make-up can be squeezed into the nooks and crannies of your bag.
#12 Use cling film/ plastic wrap
If you've got bottles of shampoo loose in your case then you do risk spillages onto your clothes. To combat this, wrap your bottles in cling film to stop lids coming loose and prevent any spills. It's also a good idea to do this with powder make-ups like foundations and bronzers.
How about you? What are your best space saving tricks? We'd love to hear!
If you need some more ideas to help you pack light, check out these posts:
12 travel hacks to travel light (Monica's version)
Dressing up for evenings out without overpacking
10 unnecessary items every traveller thinks they need but I NEVER used
What shoes should I take travelling?