Llangrannog in Ceredigion, West Wales, is one of those places you could easily drive past without realising this little gem was here. The entire coast of Wales is dotted with pretty little villages, what would make you stop here!?
Nestled into the valley, the magical seaside village is accessed via winding coastal roads. After a few hair-raising bends and squeezing through tiny gaps you'll come to the craggy cliffs, golden sand and bustling atmosphere of Llangrannog.
There isn't an awful lot here but that's definitely part of the charm!
Llangrannog is a very popular spot for those in the know. For such a tiny place it can get busy so I highly recommend arriving early, especially on a beautiful, sunny day.
It isn't far from the busier town of New Quay and the bigger village Aberporth, so Llangrannog is a great place for a day trip if you're staying in either of these places.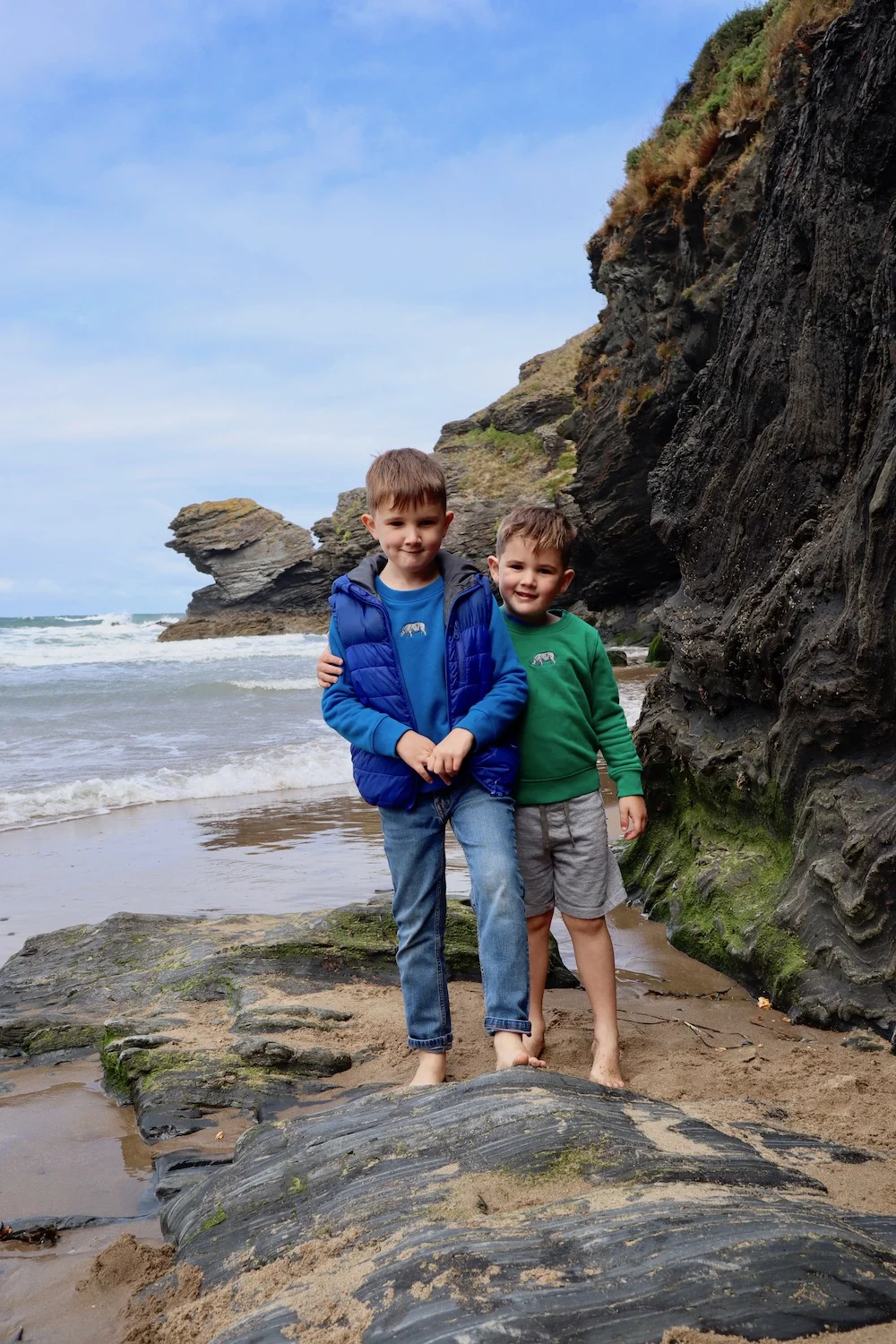 Parking in Llangrannog
In years gone by, parking was a big issue in Llangrannog but, thankfully, there is now a large park and ride. At the time I visited there was no 'ride' to the 'park' but this wasn't a problem for us. It's about a 10 minute walk down to the village and beach, just bear in mind that it's 10 minutes back uphill for tired little legs!
There is also a small car park in the centre of the village and space to drive down and drop people off if you're visiting with people with mobility issues.
Watersports on Llangrannog Beach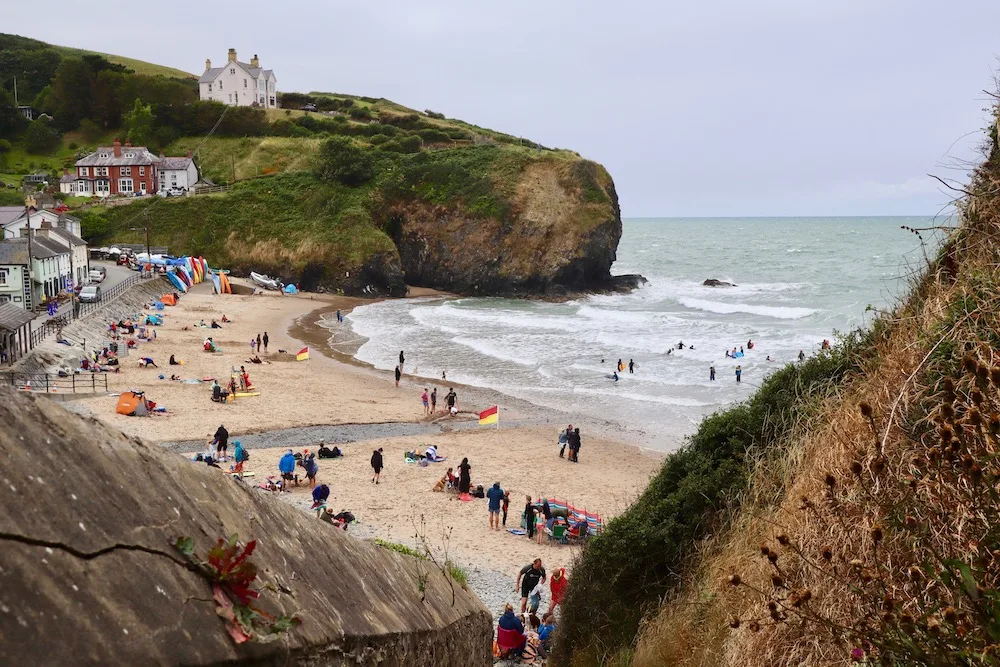 The most popular activity at Llangrannog Beach is bodyboarding! It's a perfect spot for bodyboarding thanks to the not-too-big waves. These perfect waves also make it a popular spot for sea kayaking.
Kayak hire is available from Caiacs Carreg Bica Kayaks when the weather is suitable.
There are RNLI lifeguards on the beach between mid-May and early September from 10am-6pm.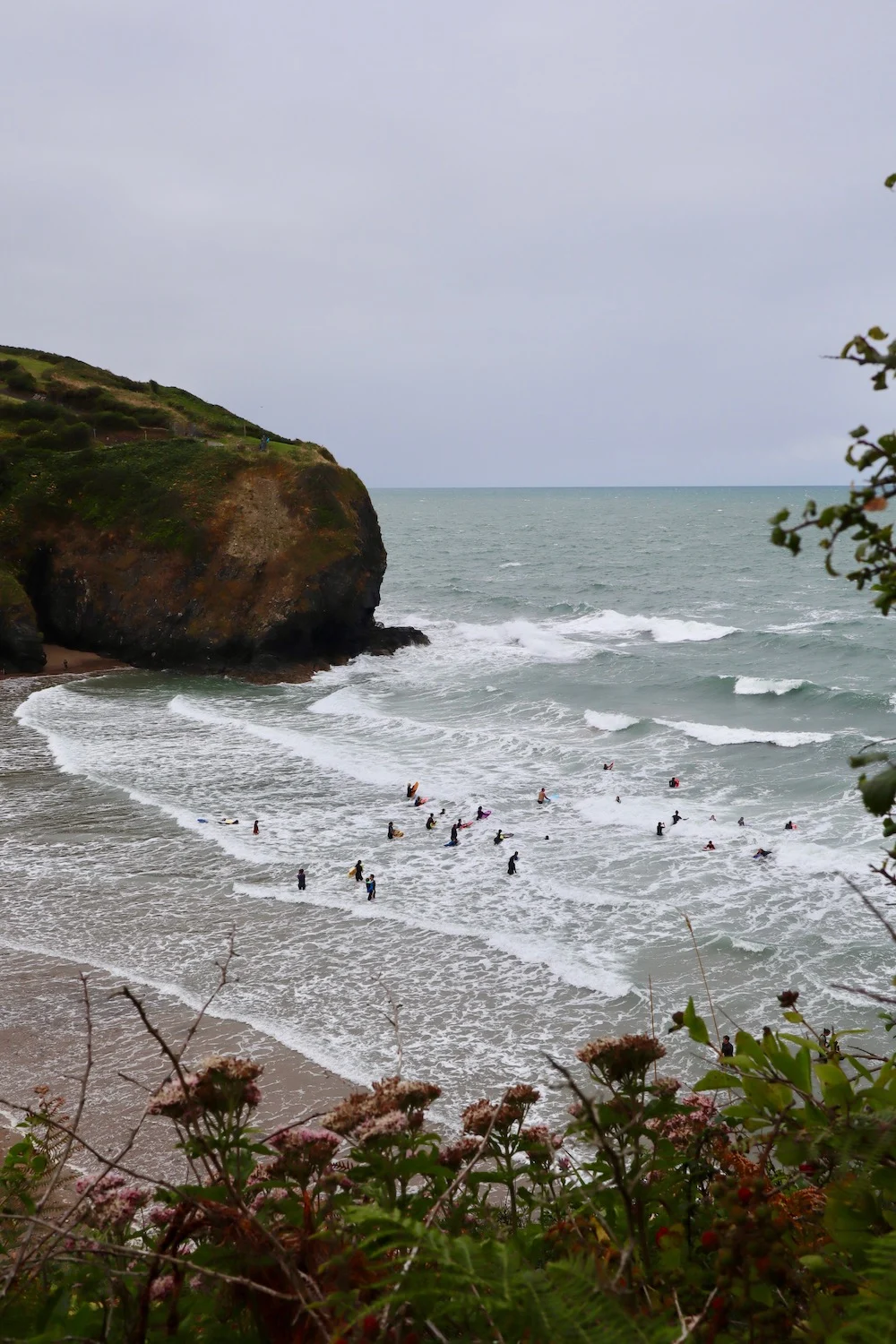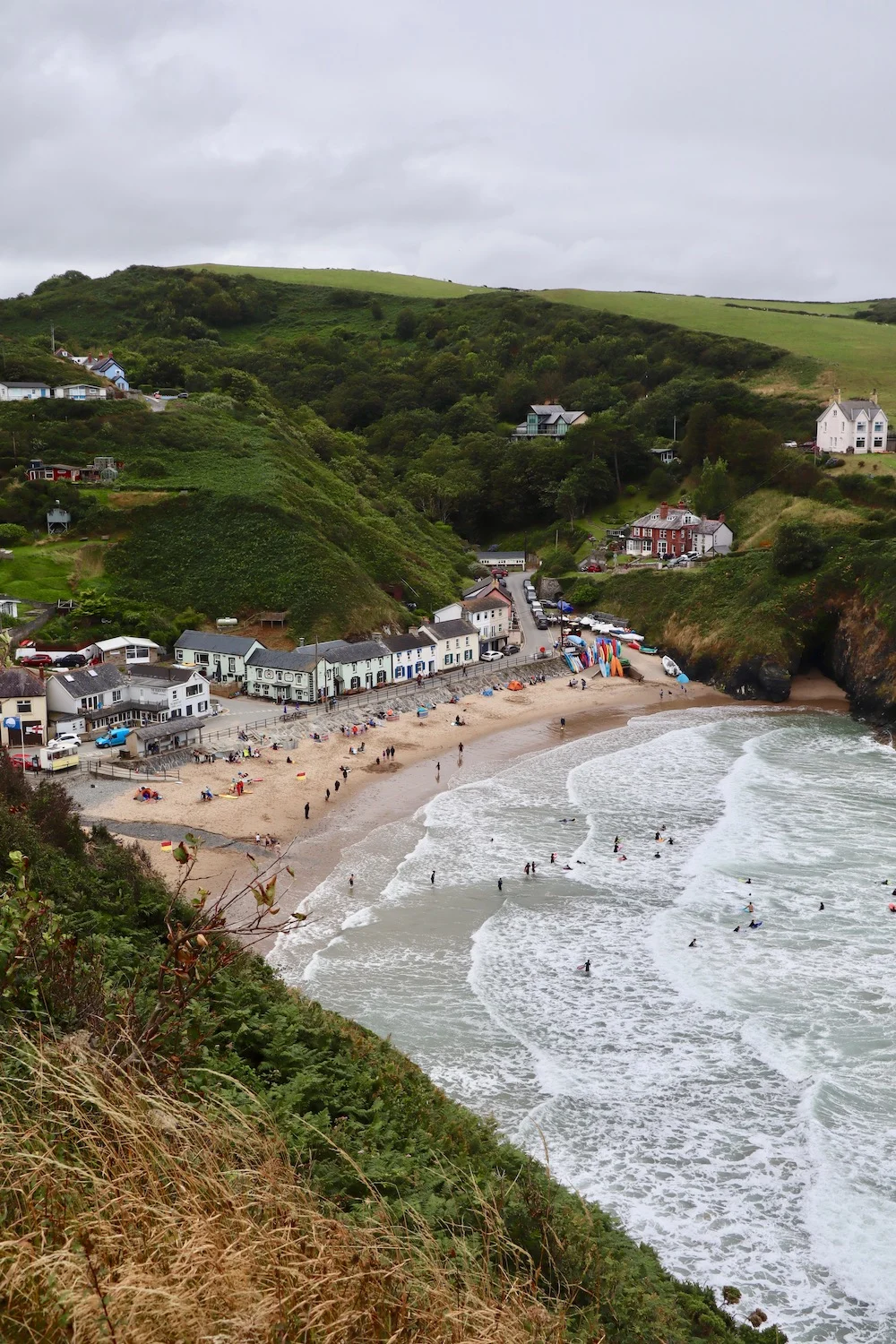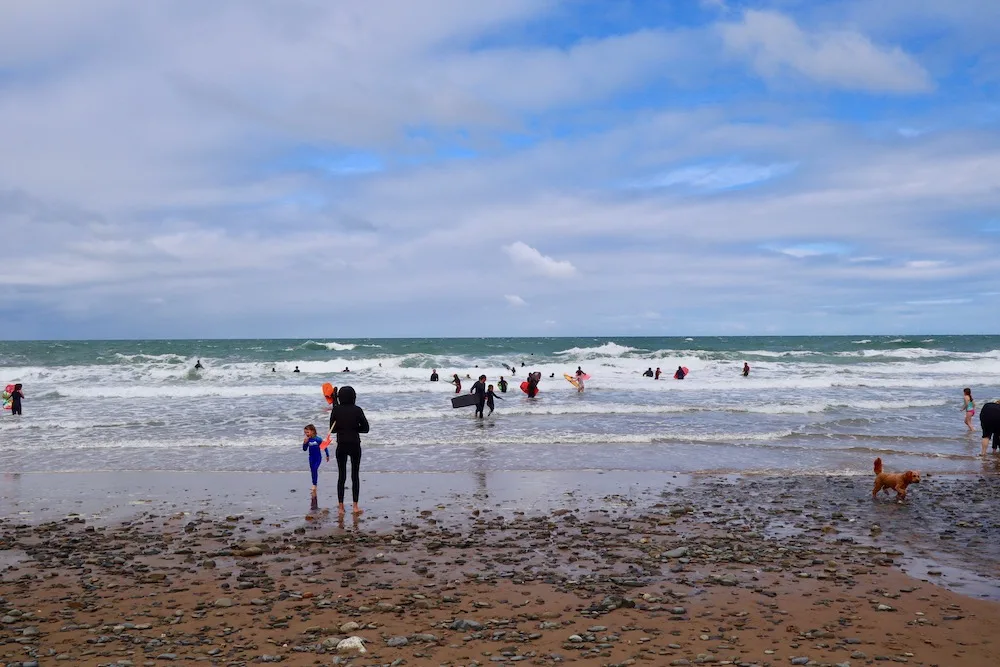 Walking the Welsh Coastal Path from Llangrannog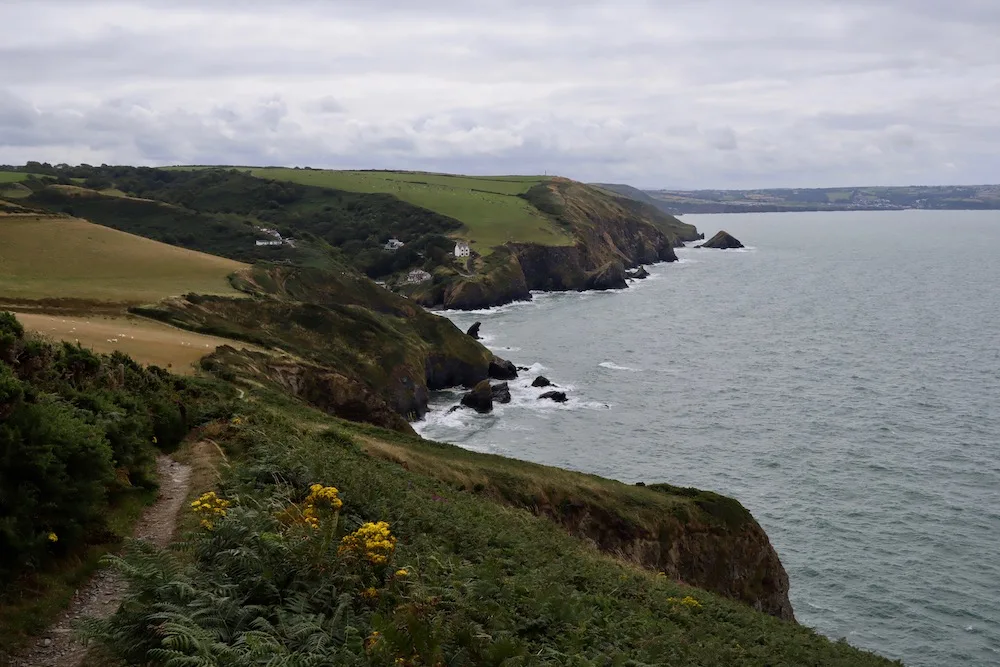 You can walk an absolutely stunning section of the Welsh Coastal Path from Llangrannog. It's a lovely, easy walk which I did with two of my children who were aged 4 and 6 at the time.
From Llangrannog Beach, take the footpath on the right (if you're looking at the sea) and simply keep going. You'll pass Cilborth Beach (more on that below) and you'll come to the Ynys Lochtyn headland. Find a sheltered spot on the headland for a picnic or a drink before keeping going or heading back to the village.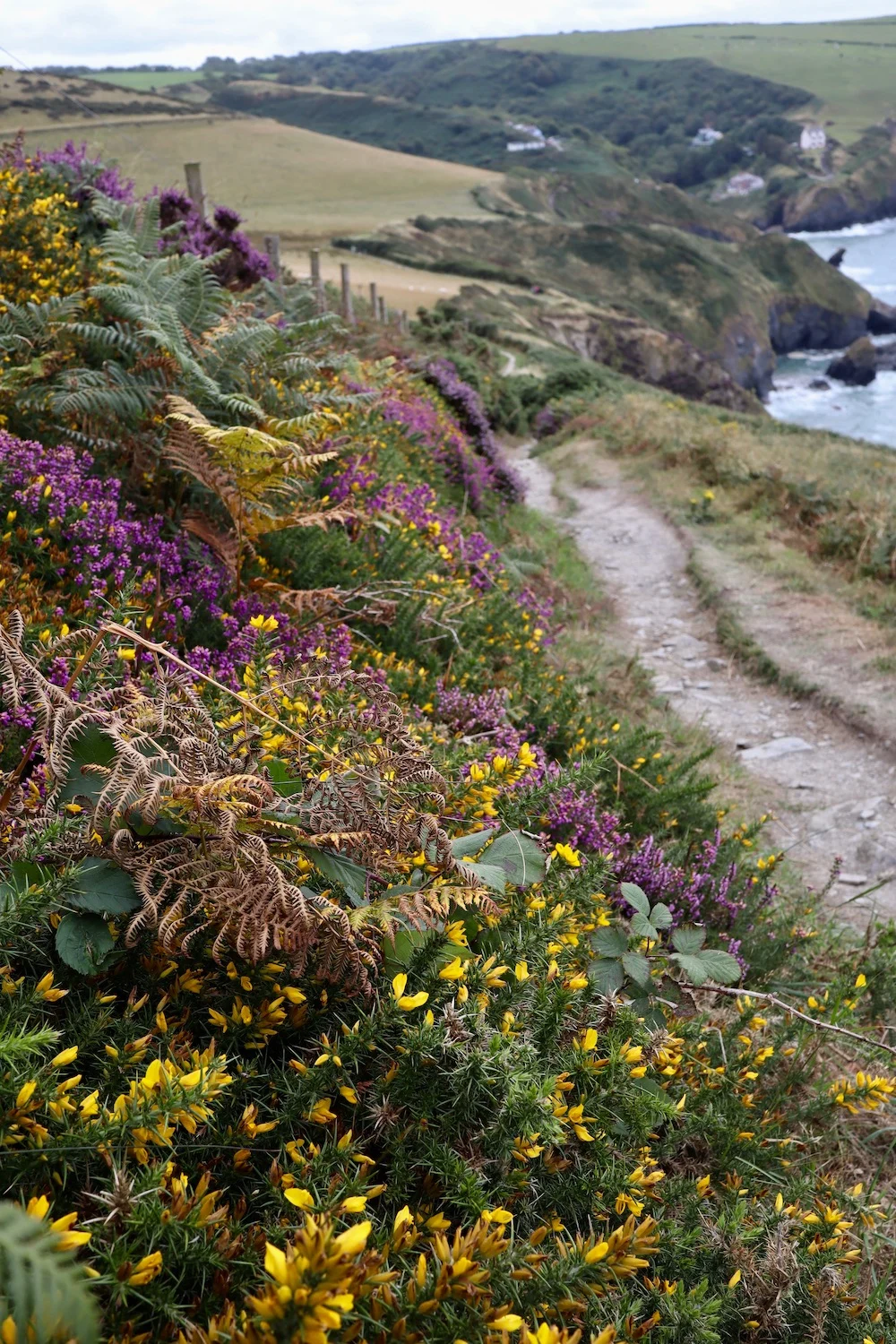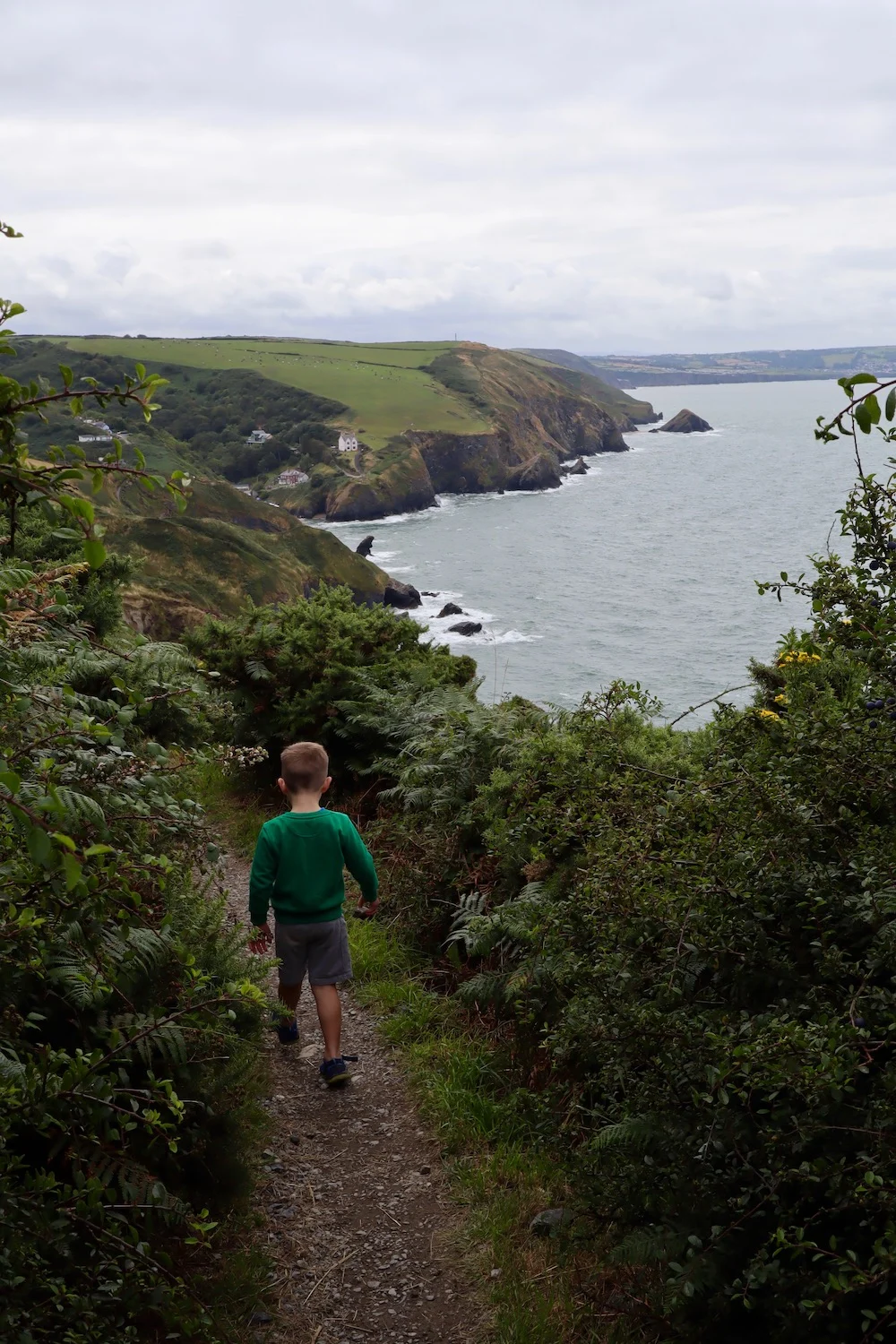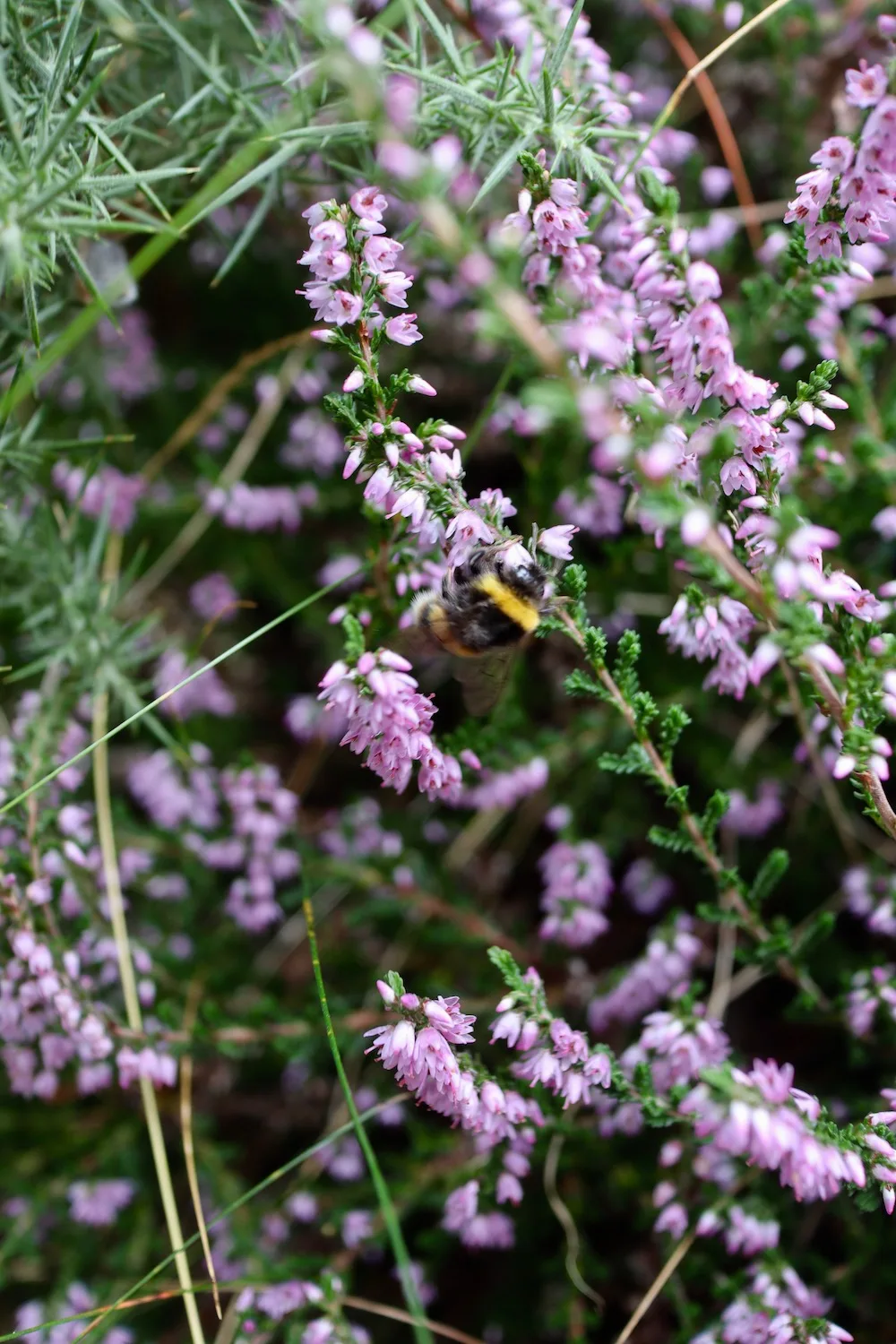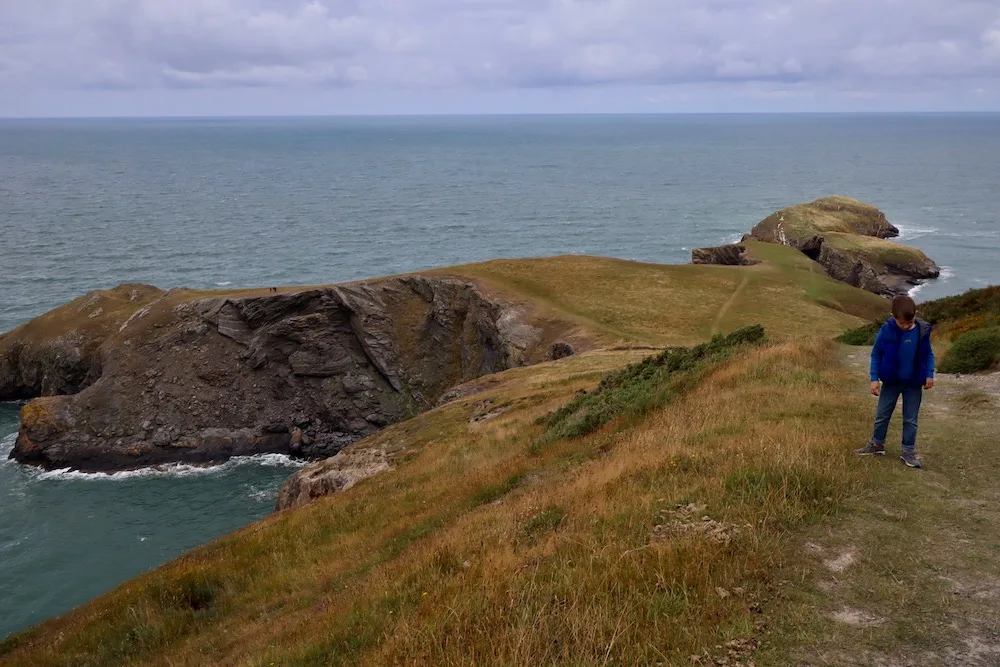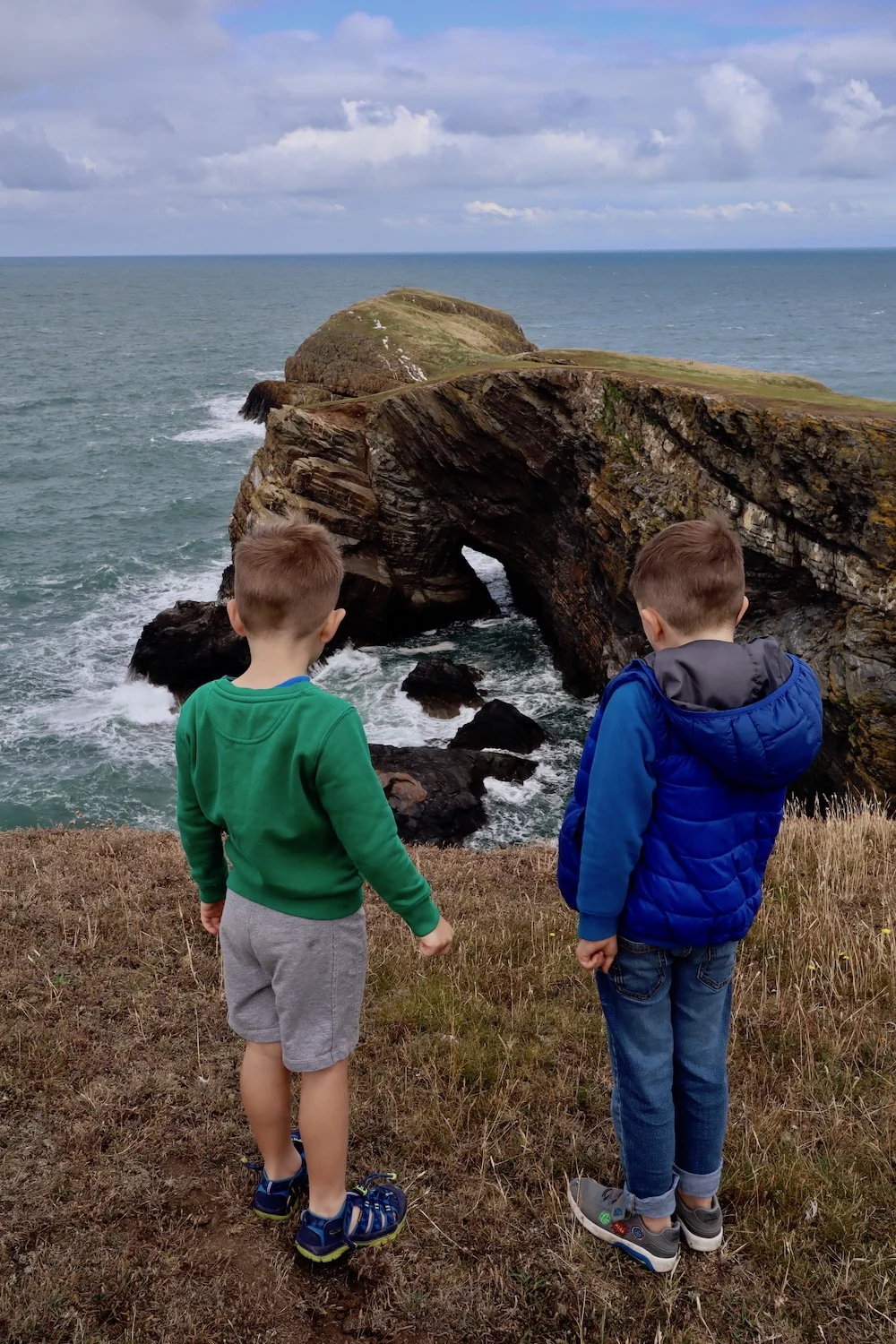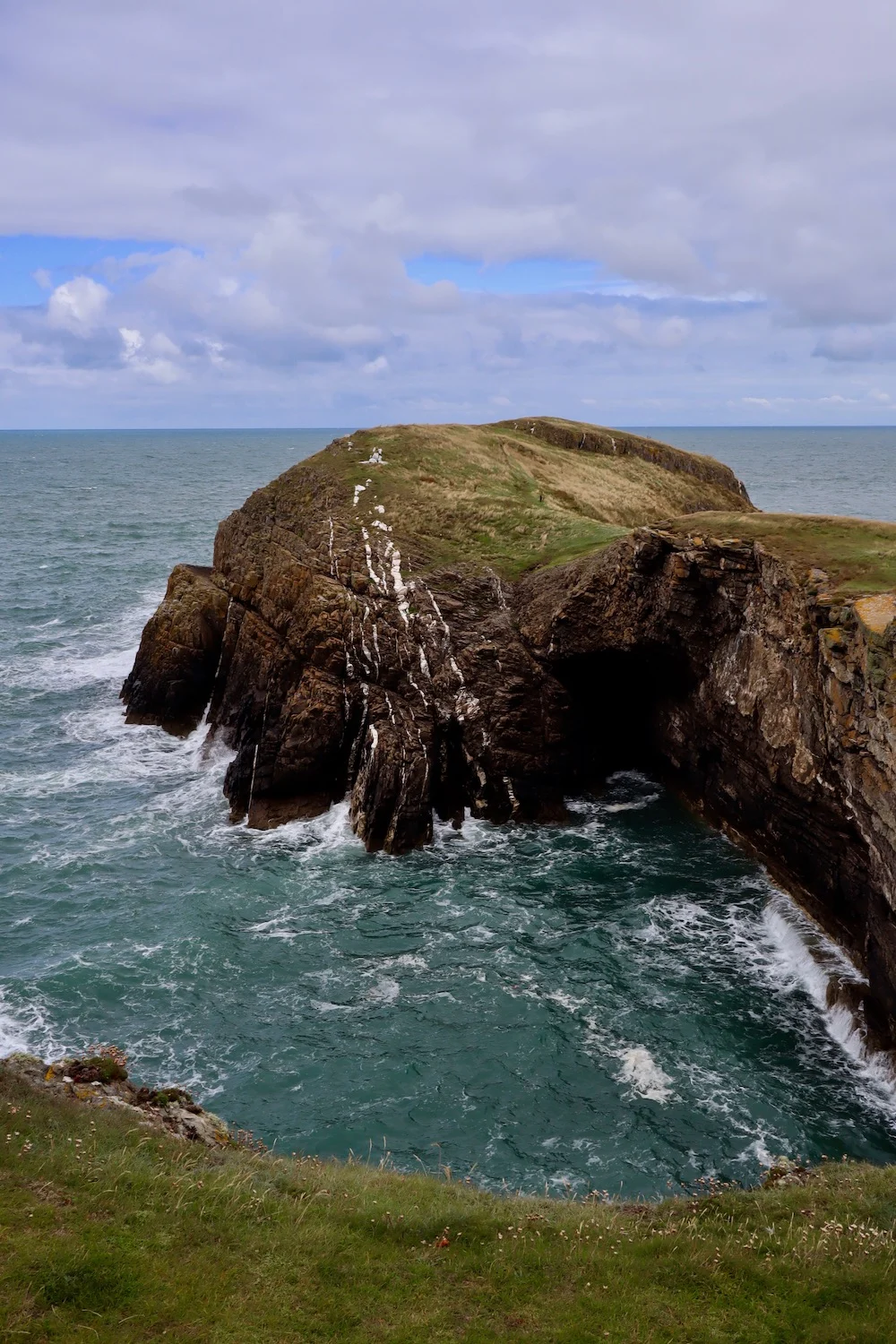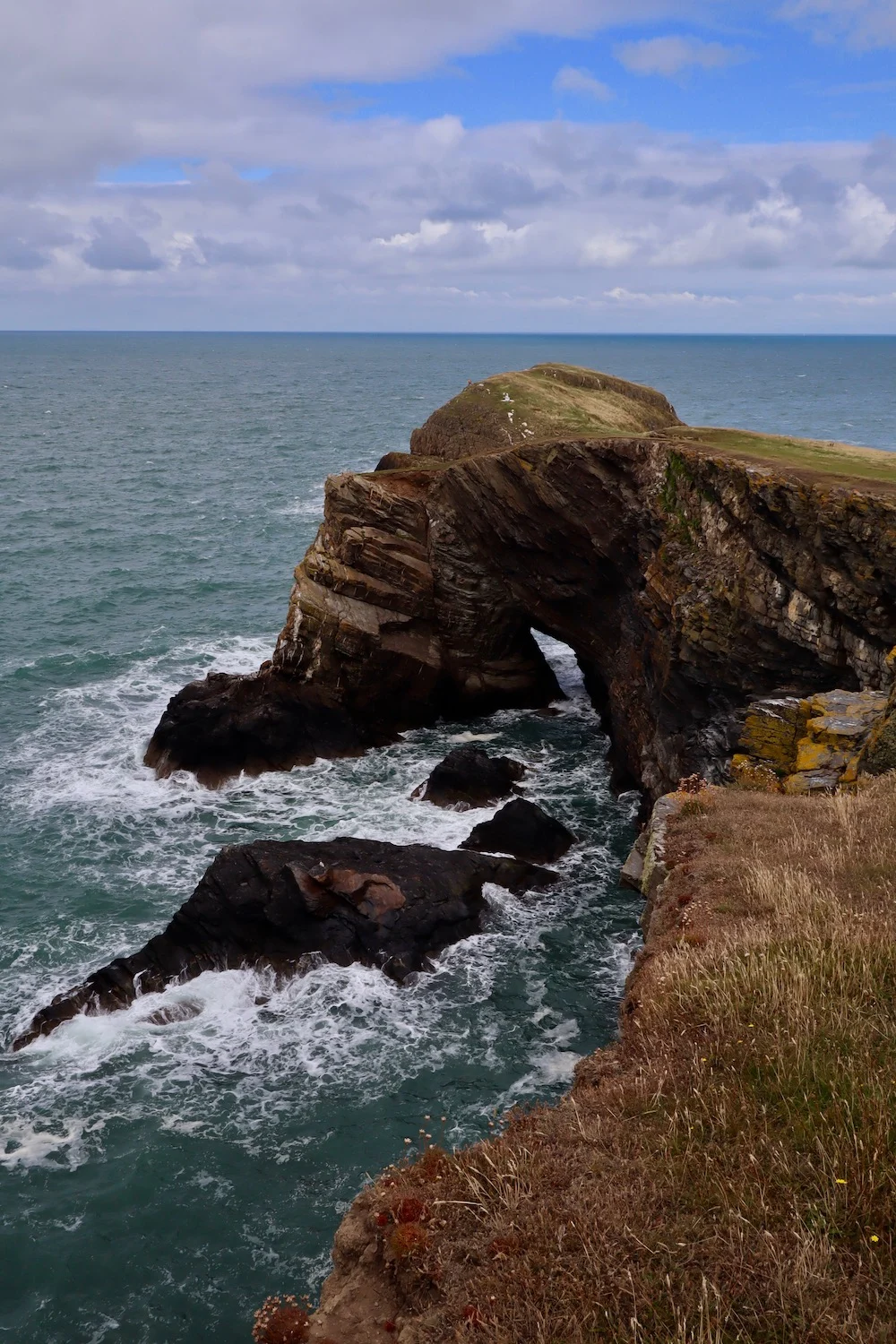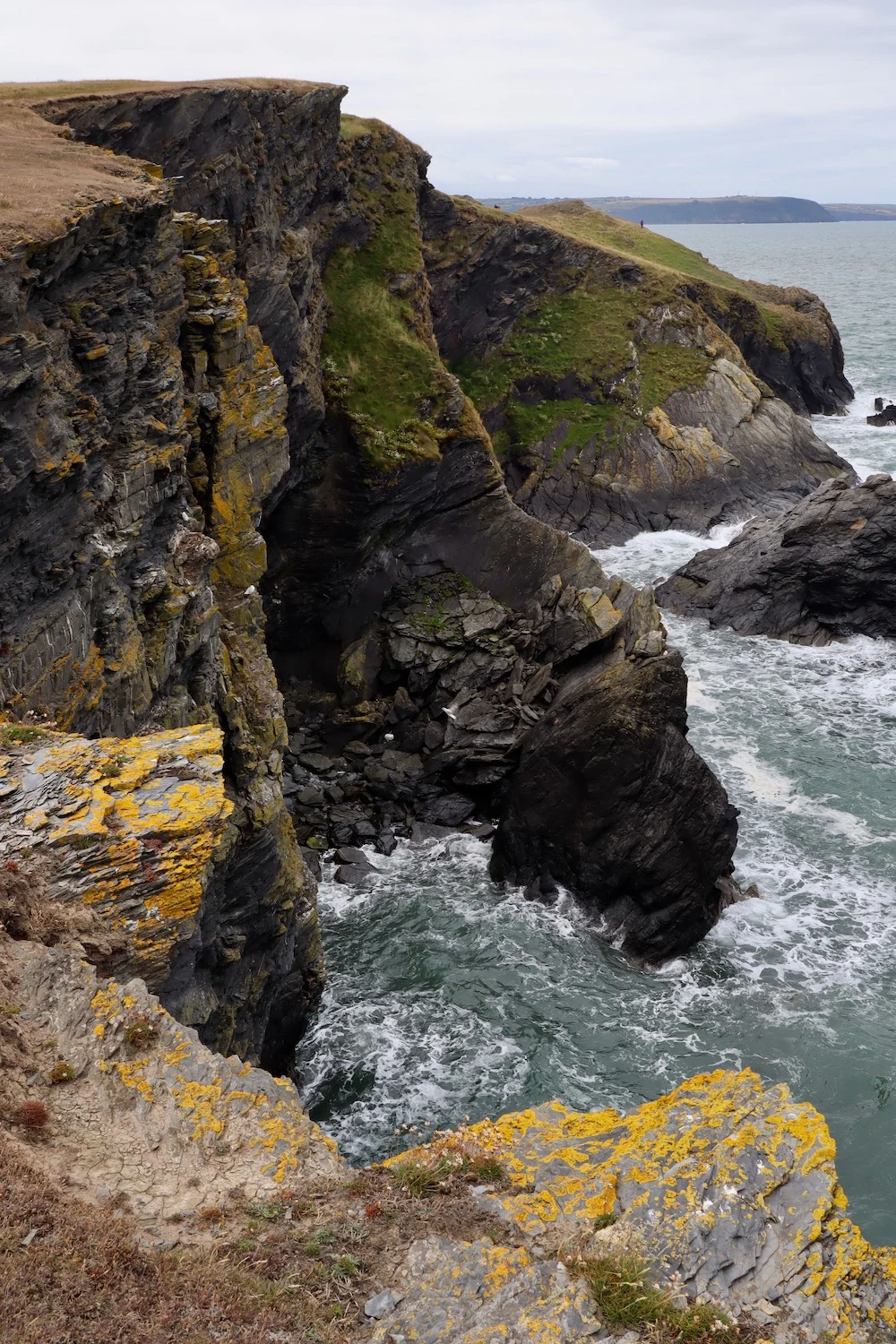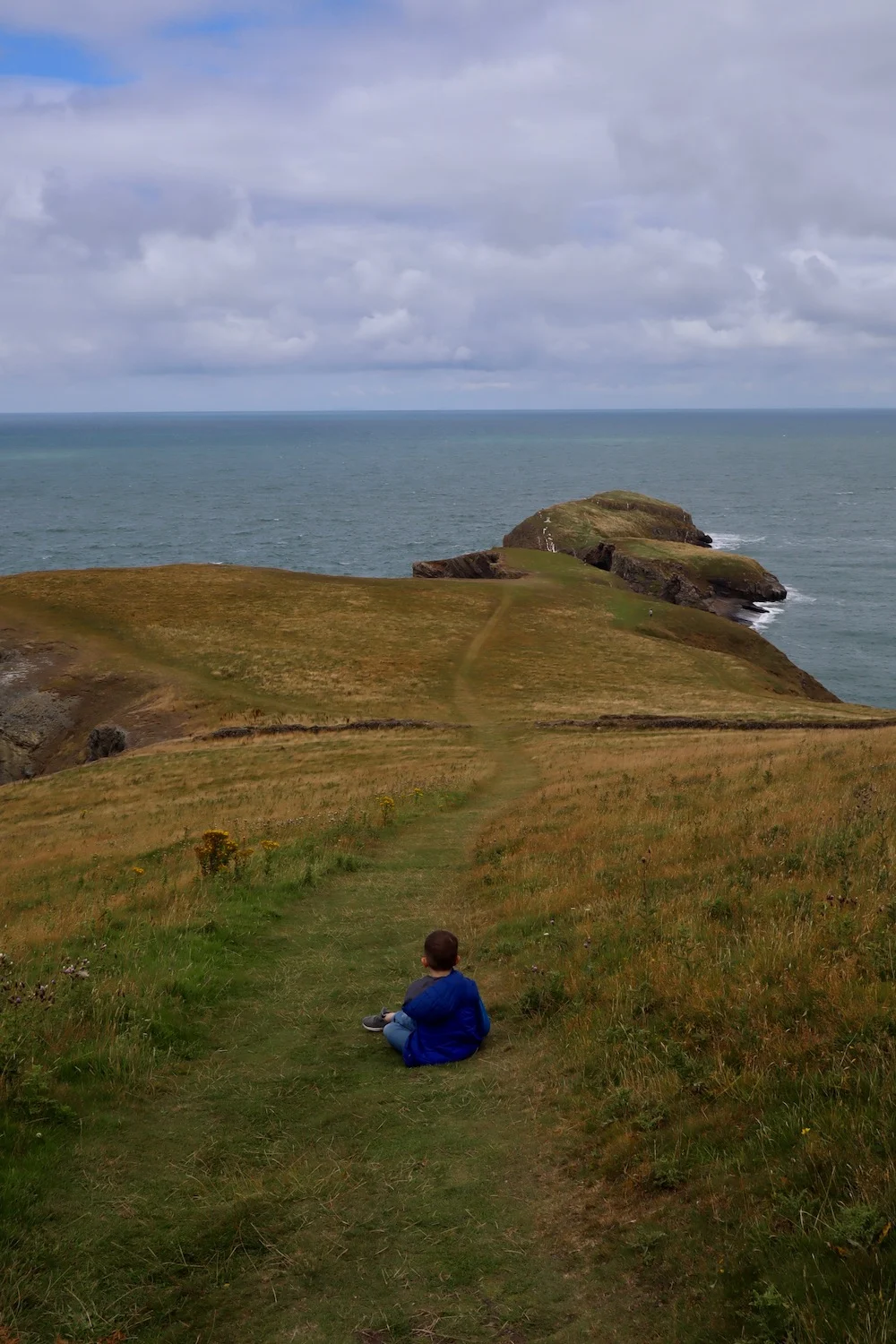 Cilborth Beach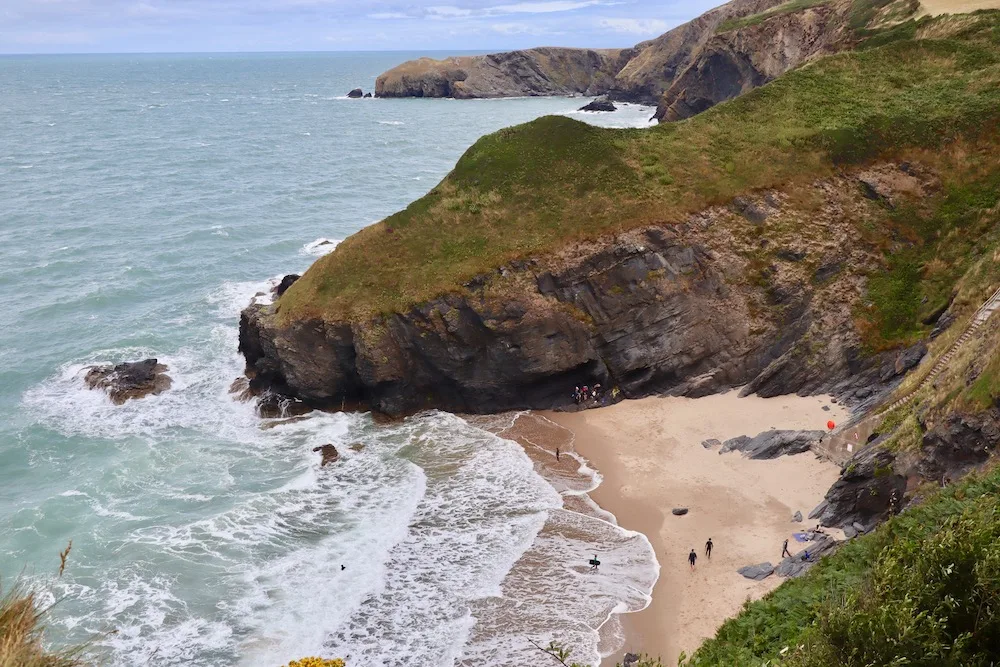 Cilborth Beach is a secret 'hidden' beach and who doesn't love a hidden beach! Myself and my kids found it so exciting to stumble upon Cilborth and I couldn't believe it was so quiet. It's a short walk along the coastal path from Llangrannog Beach and there's a steep set of stairs down to it.
Little ones might need help with these stairs but we found everyone to be very patient and happy to wait for anyone who was a little nervous or slow.
It's a small, sheltered beach so it was lovely and warm but the water was perfect for bodyboarding.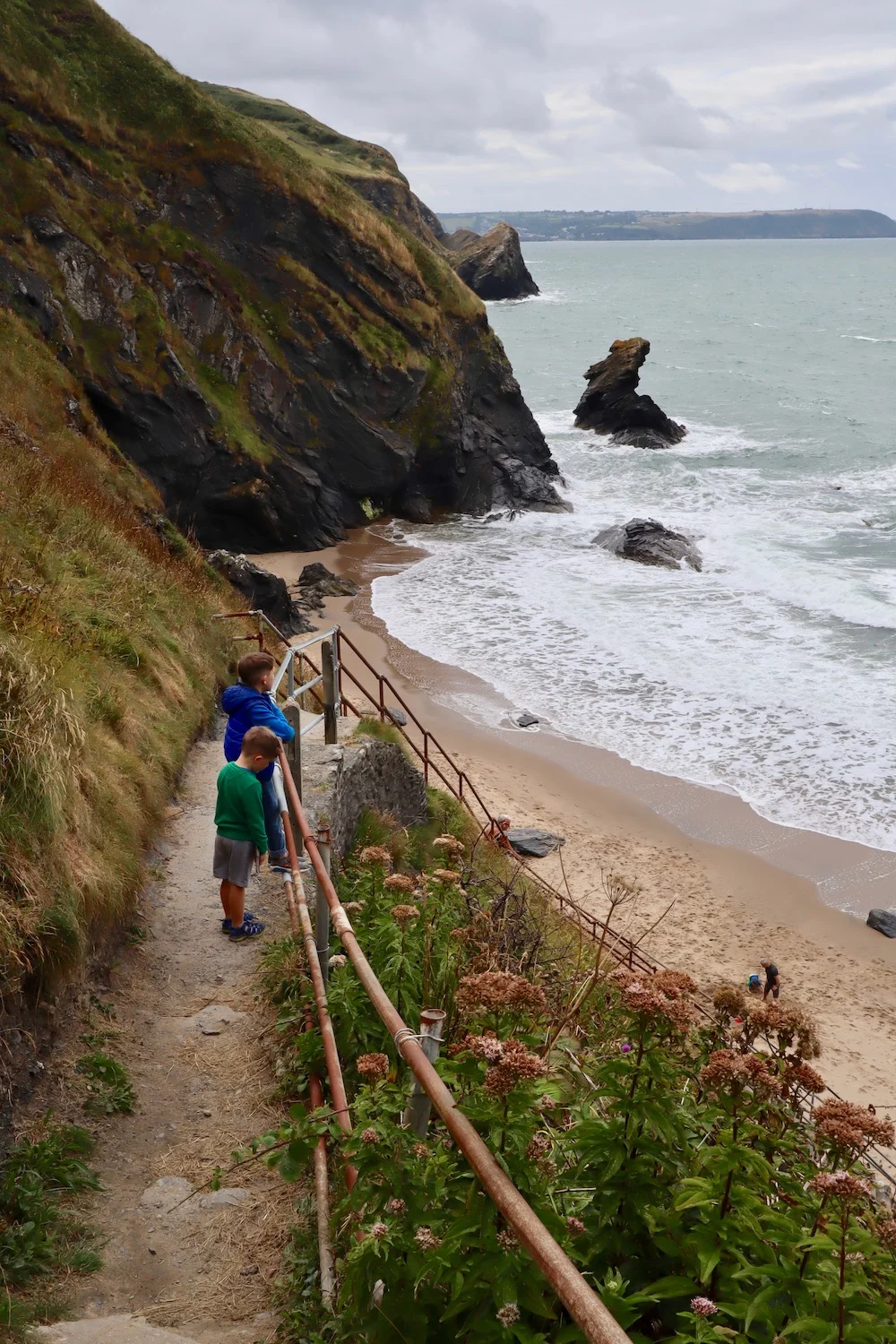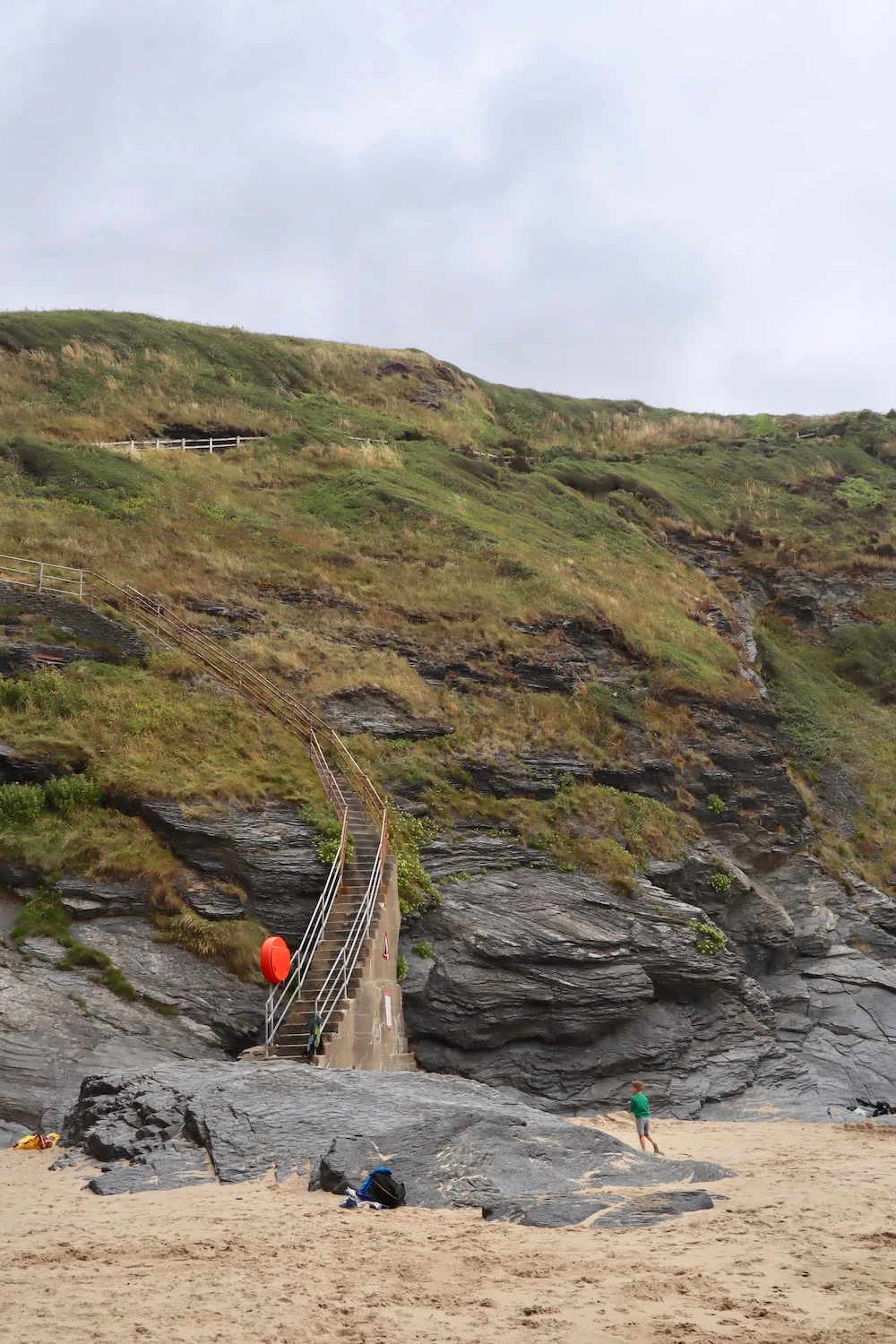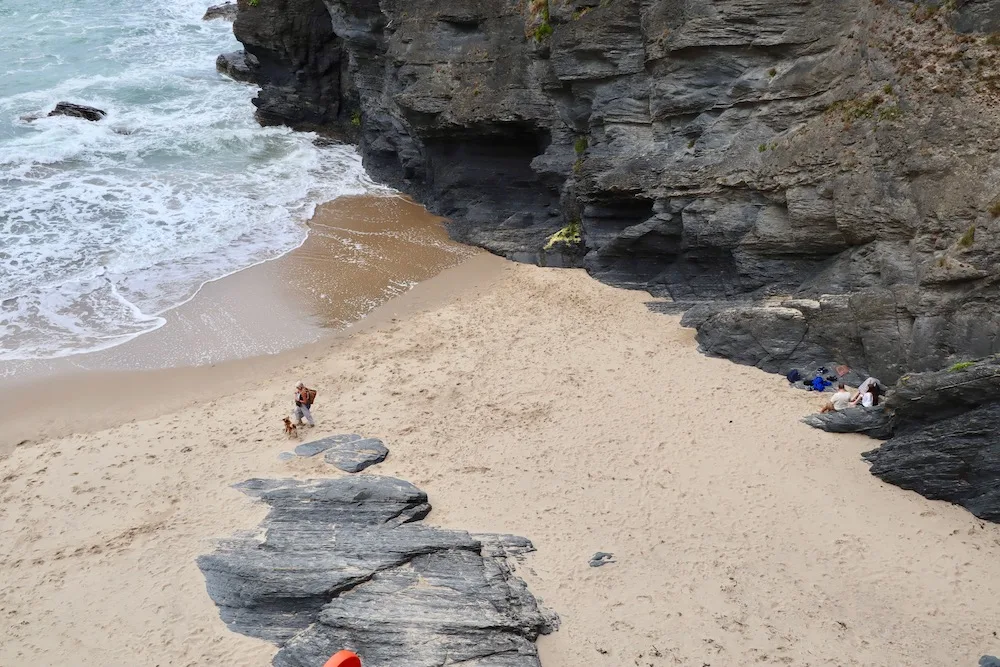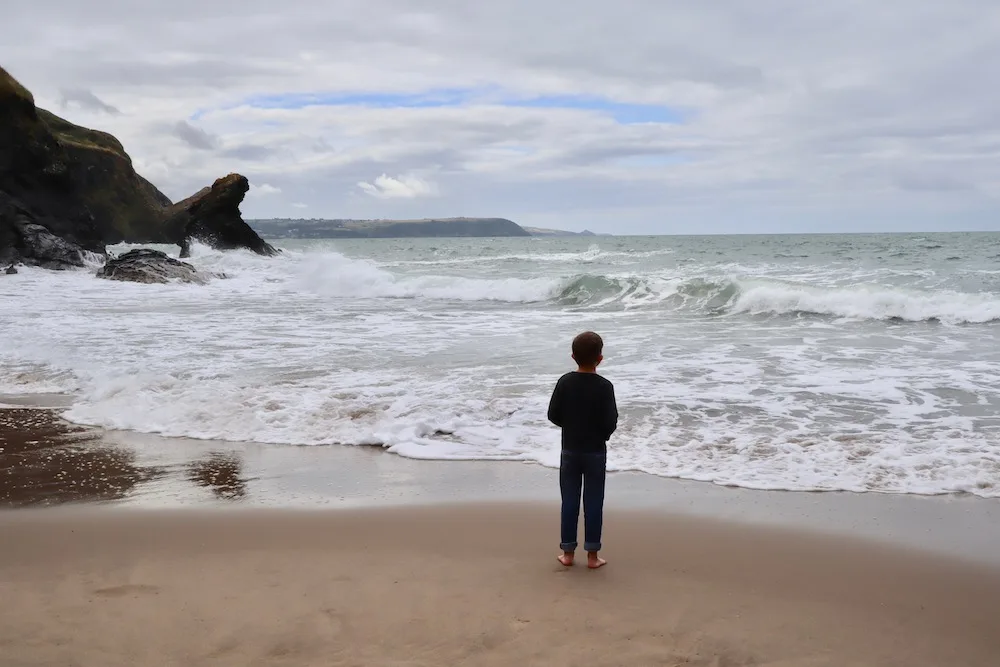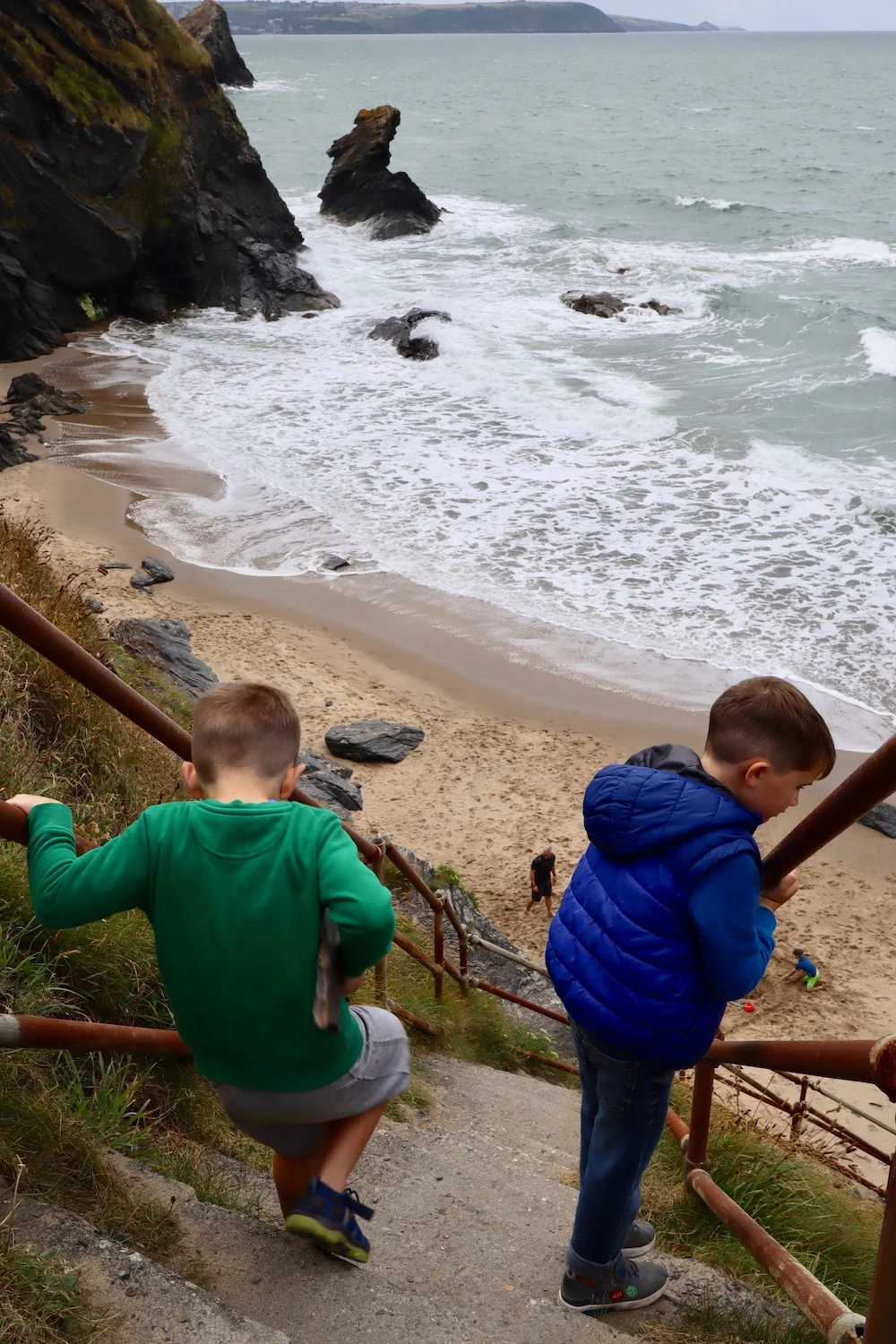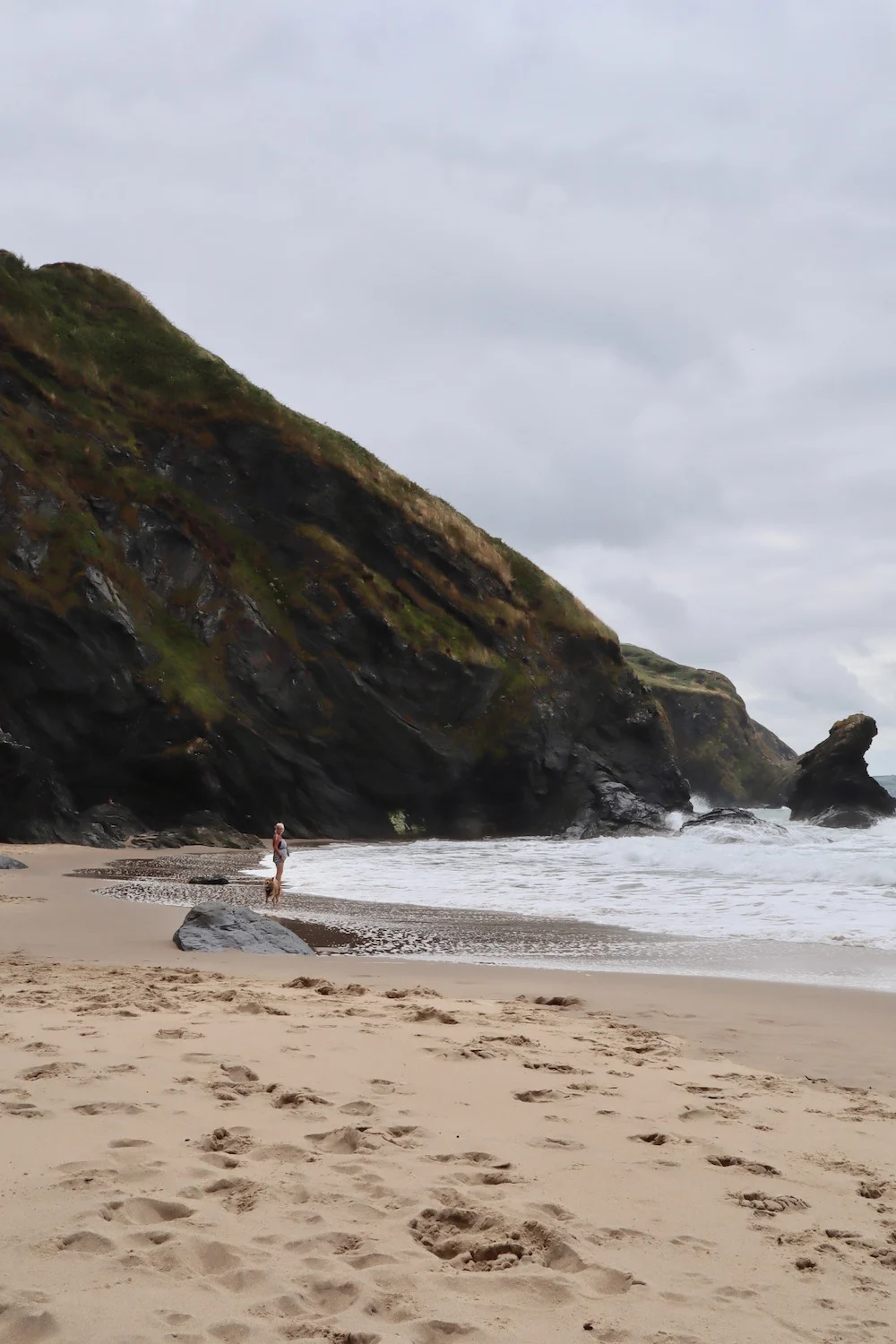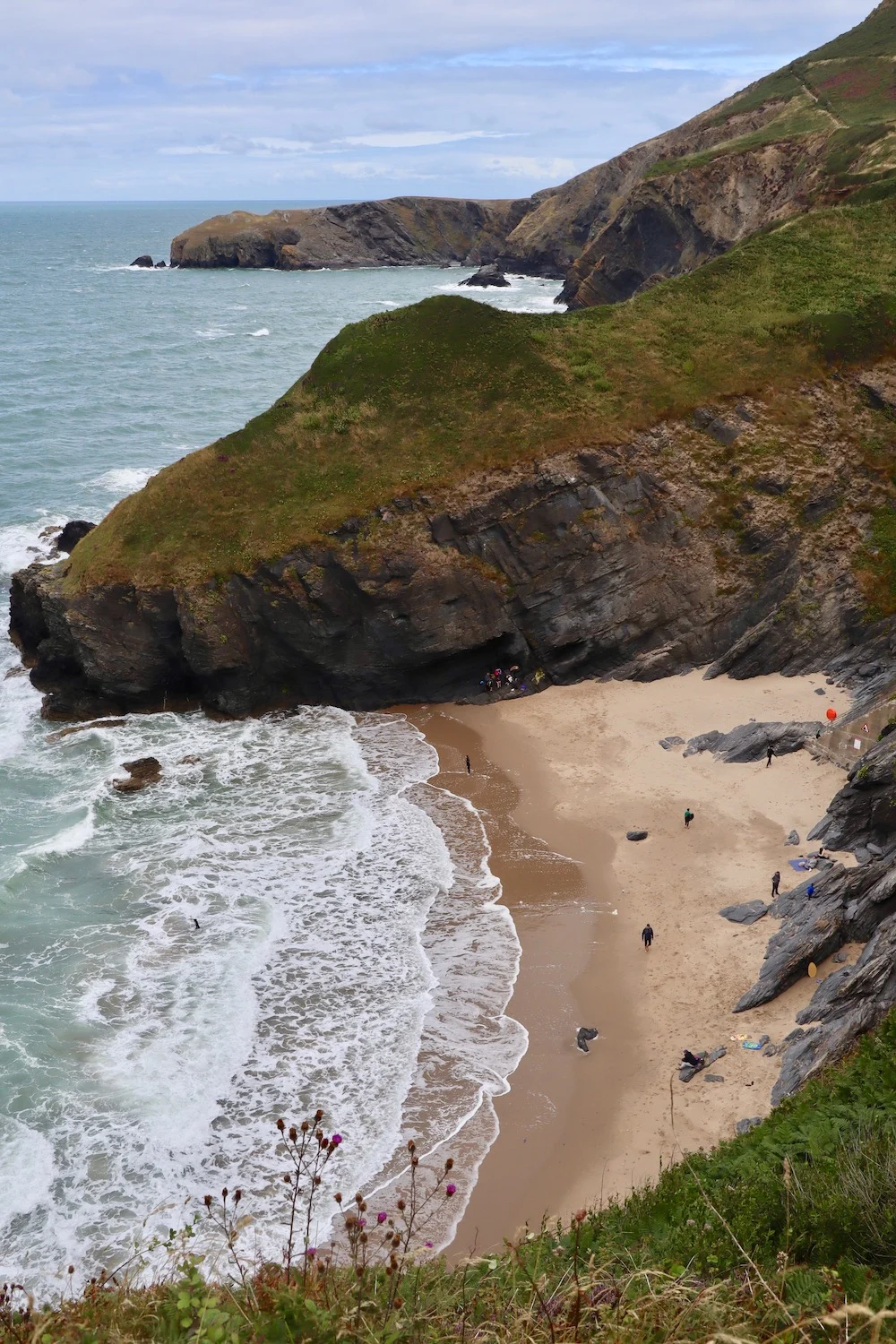 Eating and drinking
There are a couple of options for places to eat and drink in Llangrannog.
Tafell a Tan – We ate here and it's a very cool cafe and pizzeria with a wood fired pizza oven. The pizzas are delicious but they do also serve sandwiches and wraps, great coffee and amazing cakes.
If you're planning to walk along the coastal path, this is a great place to pick up some delicious snacks to keep you fuelled up!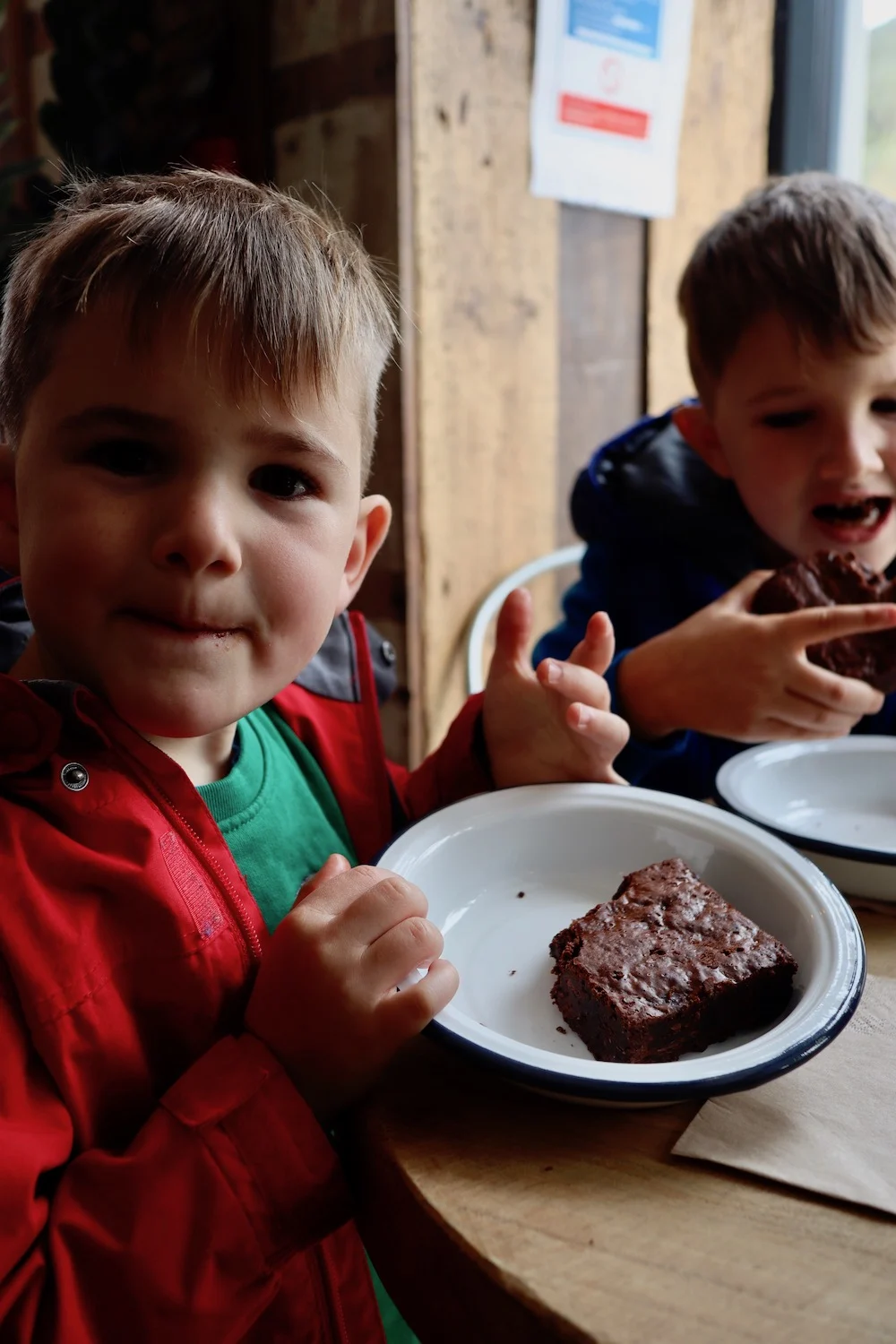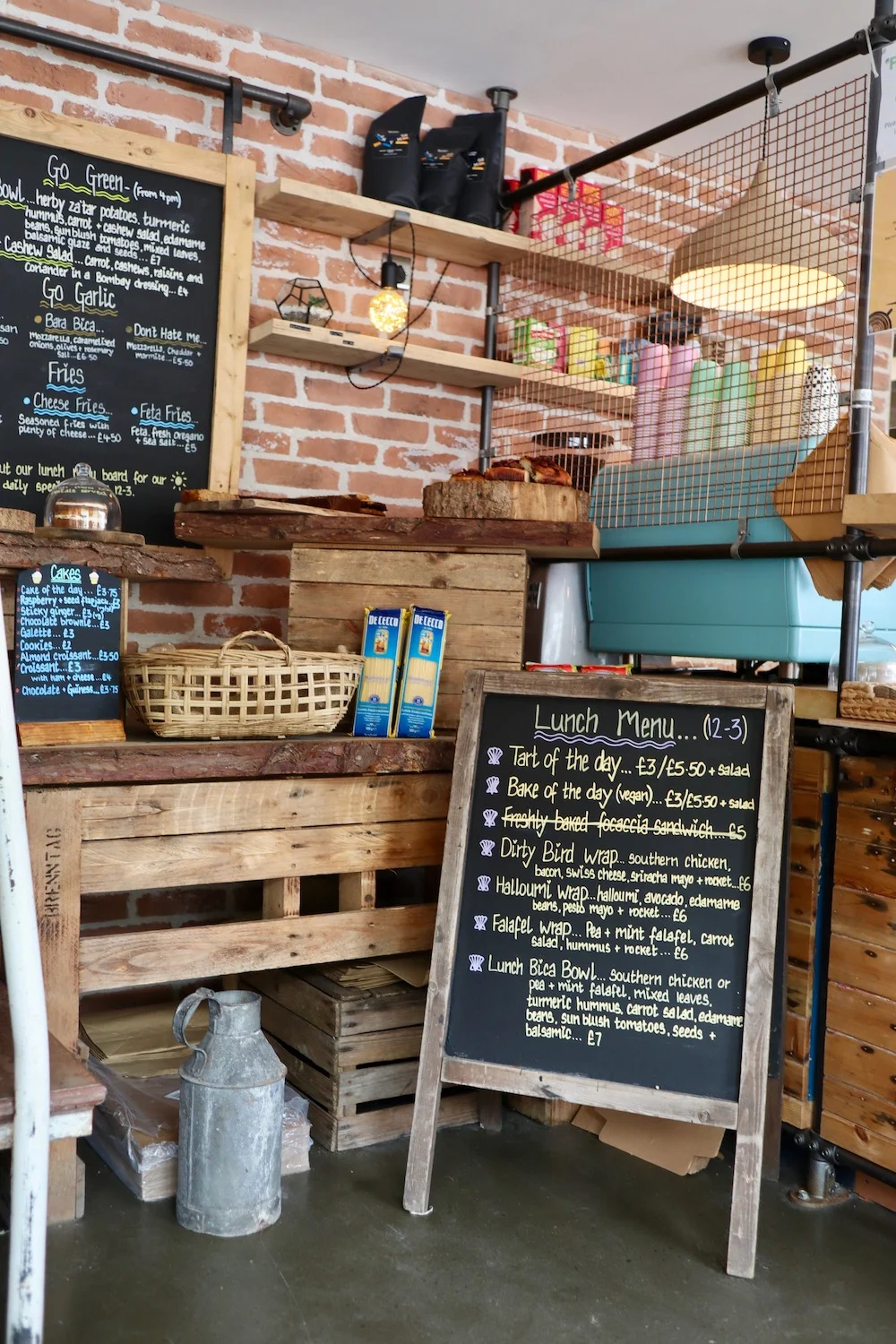 Pentre Arms – Friendly pub grub with good reviews
Y Llong the Ship – A modern pub in the centre of the village
Caffi Patio – A little cafe serving drinks, snacks and ice creams overlooking the beach
There you have it. That's my mini guide to Llangrannog. You can see more of my blog posts from Wales here.