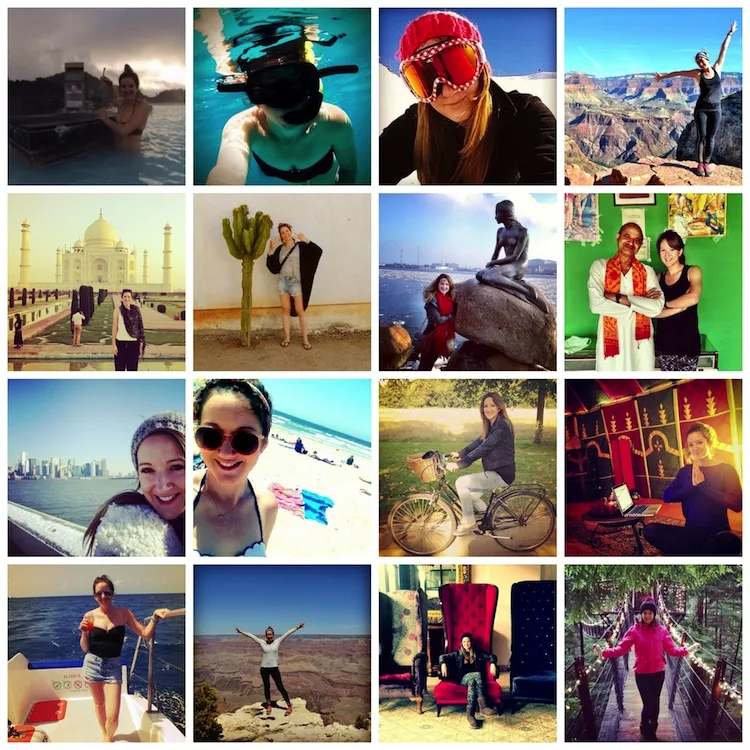 I know what you're thinking. Selfies are one of the most self-absorbed cries for attention possible. Almost every selfie I see on Facebook is accompanied by the hashtag #SelfieWanker in a hopeless attempt to seem like less of a, well, selfie wanker.
But I'm a massive fan of the selfie and in 2015 my resolution is to take more of them.
When I'm travelling I take hundreds, no thousands, of photos of gorgeous landscapes, local people, delicious foods, cultural attractions and stunning sunsets. But I very rarely have any photos of me! There's no evidence to suggest I was ever there.
As the person who is normally behind the camera I've become a little camera shy. I love taking pictures of other people and capturing moments during my travels but I hate seeing myself on camera.
Whenever my boyfriend takes my photo I sneakily delete it at the first opportunity. I then moan there are no photos of me from our holidays and blame his terrible photography skills rather than my sneaky deletes!
But I've finally realised it's time to get over myself.
Who the hell cares if I'm smiling in a weird way or I have a double chin? I think my bum looks fat now but I'm pretty sure that in 20 years time I'll miss my size 10 bum! When I'm standing on a gorgeous beach, who cares if I have a wobbly arm!? And when I've climbed to the top of Everest (which I will do one day!) I definitely won't be looking like a super model.
When I look back on old photos I don't notice spots or flabby arms, I see myself having a good time. They bring back long-forgotten memories and my only regrets are not having more of those photos.
It's almost Christmas and I know it won't be long before our family photo albums come out to play. They come out every year for us to oooh and ahhh and laugh and point at. The stories behind each photo change ever so slightly as the years go by but we all pretend not to notice because they get funnier and more dramatic each year. We coo over baby photos, laugh at my dad's abundance of hair, admire how glamorous my mum always looked and pause sadly but fondly over photos of our grandparents.
The albums come to a sad halt when I'm about 13 and my brother is 15. We were suddenly too cool to hang out with our parents and have our photos taken and my mum suddenly refused to be in the same room as a camera. According to the photo albums it's as though nothing happened during those years when in fact lots of fun stuff happened!
I think I'm getting sentimental as I've got my own baby on the way but I want to carry on the tradition of the photo album. I want my baby to see me having fun and travelling the world and I can't wait for the baby to be included in my selfies. (I currently try to take selfies with my dog and he just doesn't get it.)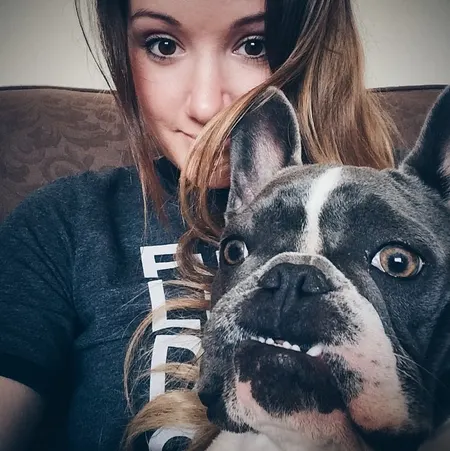 I don't just want to capture the moments when I look glamorous at parties or tanned on the beach, I want to capture everything! I want it to be a true account of our lives, not just the highlights.
So from now on I will be the selfie wanker that everyone hates but I don't care, I'm going to have one hell of a photo album in 10 years time!
If you want to be the ultimate selfie wanker, get yourself a selfie stick
. I feel like I should be more embarrassed about admitting my love for the selfie stick but it's awesome. Get one. You won't regret it.
Places where it's not OK to take a selfie
The gym – especially if you have a perfect face of make-up on
A funeral – did you hear about that trend!?
While you're driving – eyes on the road, people!
Is there anywhere else you'd like to add to the list?