Christmas Eve boxes are a fairly new trend in the UK so if you're after Christmas Eve box ideas then I've got a load for you!
I think we've adopted Christmas Eve traditions from a few different countries and made our own new tradition which is a lovely little box filled with goodies on Christmas Eve.
What is a Christmas Eve box?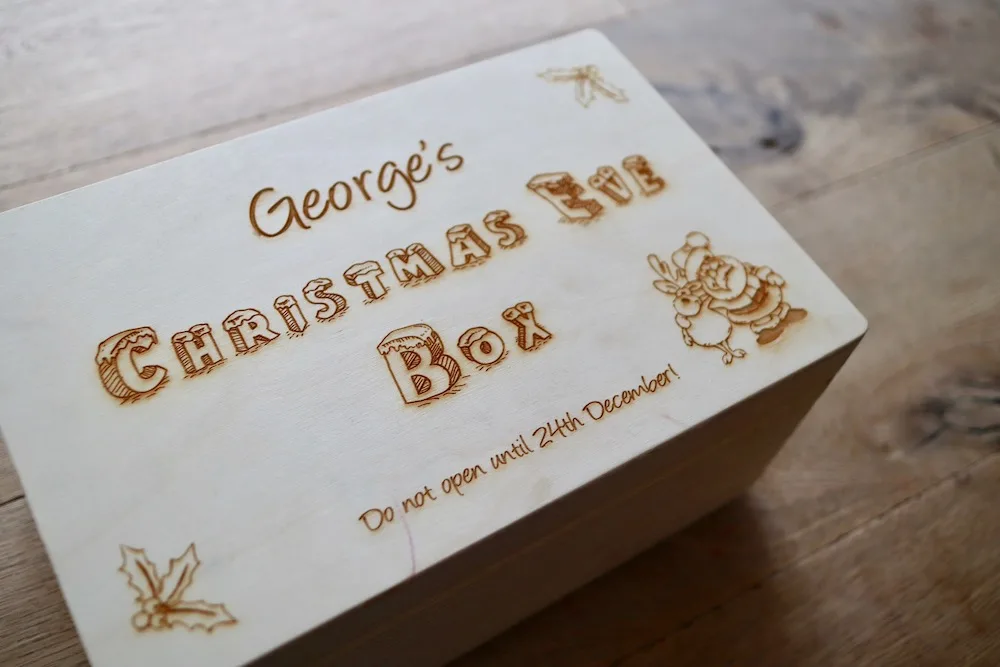 A Christmas Eve box is a special box you give to your loved ones on Christmas Eve. It'll usually contain a few special little treats that will make Christmas Eve even more exciting! I've got a list if ideas for things to put in your box further down.
But first, let's start with the box….
Christmas Eve box ideas -The box!
Your box can be anything you want it to be but lots of people opt for personalised wooden boxes. I find it's really nice to have the same quality box each year, but there are also much cheaper disposable boxes too.
You could even use a shoe box wrapped up in Christmas gift wrap! Don't forget that young children in particular rarely recognise the monetary value of presents so there's often no need to spend a fortune on luxury goods.
We have these personalised boxes from Amazon for each of our kids.
Christmas Eve box ideas – What to put inside them
Children's Christmas Eve boxes usually contain things like:
Special Christmas pyjamas
New slippers
A Christmas story to read before bed
Christmas chocolates or sweets
Hot chocolate to help you sleep when Santa comes
Reindeer food
A letter from Santa
Colouring pencils or crayons and a Christmas themed colouring book
A hot water bottle
Christmassy bubble bath
Fun bath time toys for that Christmas Eve bath
Christmas teddy
Christmas themed cookie cutters for Christmas Eve baking
Fun Christmas baking decorations
Christmas socks
Christmas blanket
Family Christmas-themed game
Christmas Eve box ideas for adults
Adult's Christmas Eve boxes are often more food and drink orientated and might contain:
New PJs/slippers
Hot water bottle
New mug
Hot chocolate (or favourite hot drink)
Wine
Baileys
Port (or other Christmassy booze!)
Cheese and crackers and nice chutneys
Yummy biscuits/dessert
Bubble bath/bath bomb
A gift for your other half that you'd rather your family/kids didn't see!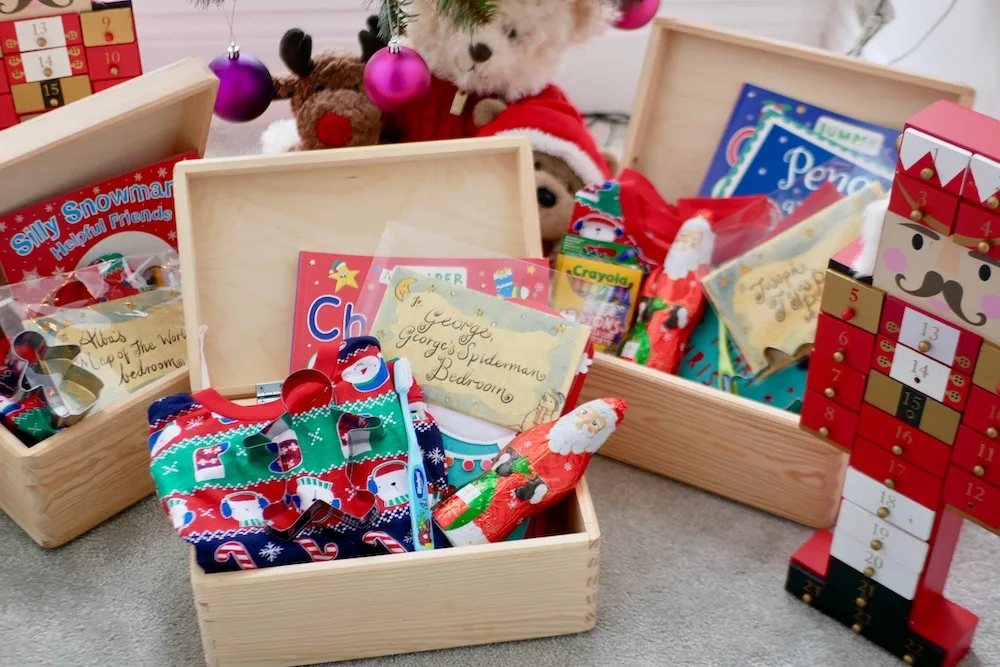 It may seem like an extra stressful task on your Christmas to-do list (and more expenses!) but it's often a few bits and bobs you would have bought anyway. A Christmas Eve Box is essentially a few stocking fillers packaged up into something really exciting.
I actually don't give my kids any stocking fillers on Christmas Day because those little gifts are always forgotten in the excitement of the 'big gift from Santa' so it's nice to give these a little earlier.
I do try and steer clear of too much of the materialistic 'buy, buy, buy' mentality at Christmas but I love the Christmas Eve box tradition.
It extends the excitement of Christmas, especially because Santa's elves deliver our boxes!
Why we're adapting the Christmas Eve box tradition – December 1st Christmas Box idea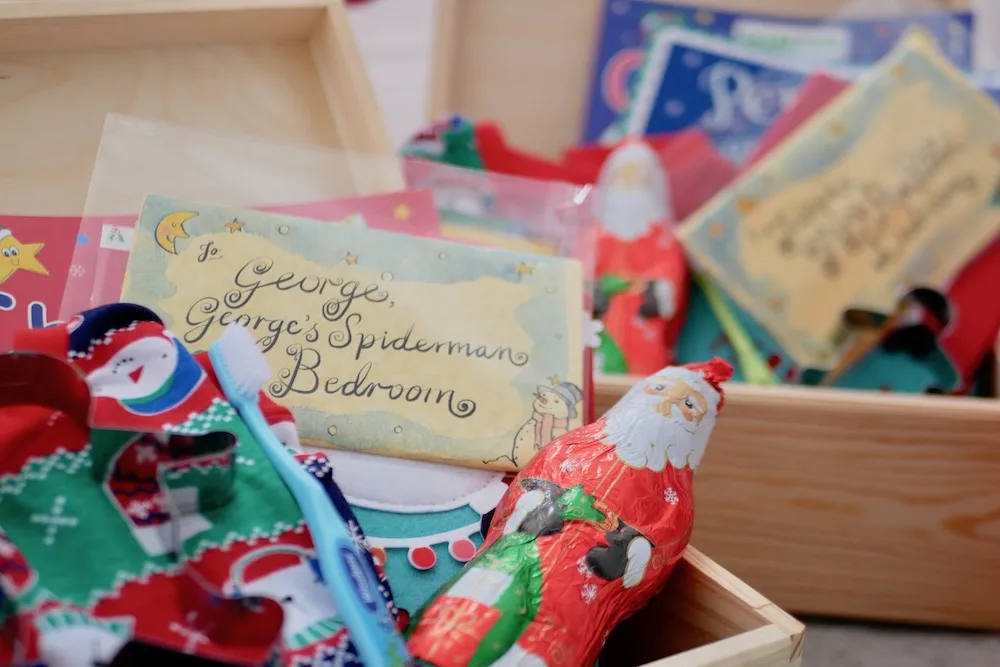 We've given our kids Christmas Eve boxes for the past two years but last year I changed the tradition and I'm going to do the same this year because it worked so well.
They'll be getting their 'Christmas Eve box' on December 1st.
The reason for this is simply to extend the exciting, magical time before Christmas and to get more use out of those Christmas gifts.
It seems a shame to buy Christmas books and new PJs for them to only be worn or read a few times before they end up being tucked away at the back of a draw! The Christmas books will come out again next year but the pyjamas will probably be too small.
So that's why we're doing 'December 1st Boxes' this year.
What's in a December 1st Box?
A December 1st Box is very similar to a Christmas Eve Box, you just get it on the 1st December with your advent calendar. The elves will be delivering our boxes when they drop off the kid's advent calendars and they'll be popping in to make sure everyone is behaving!
I've put in ours: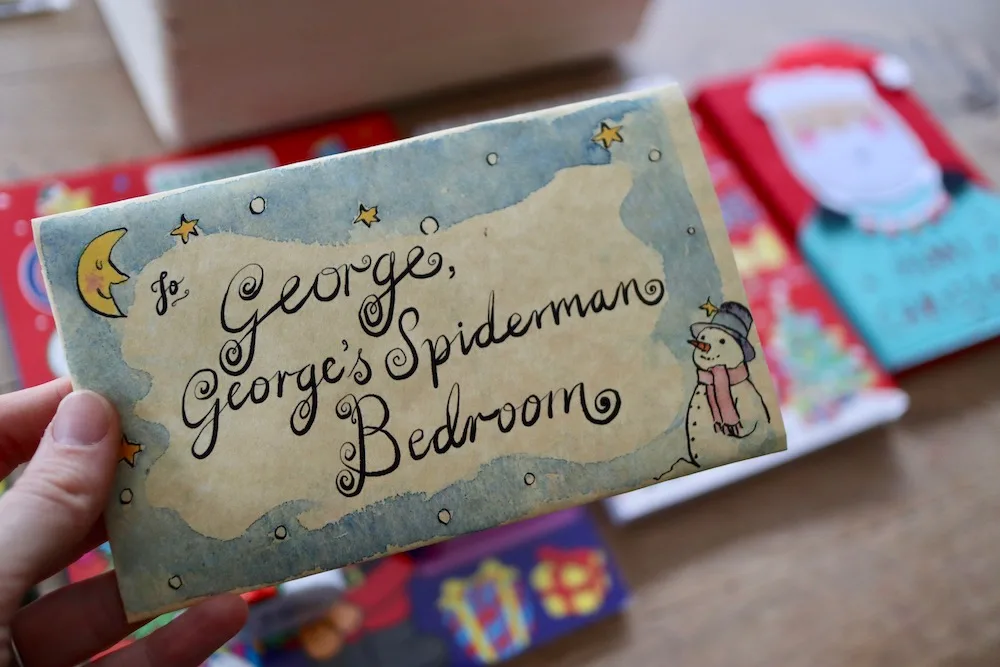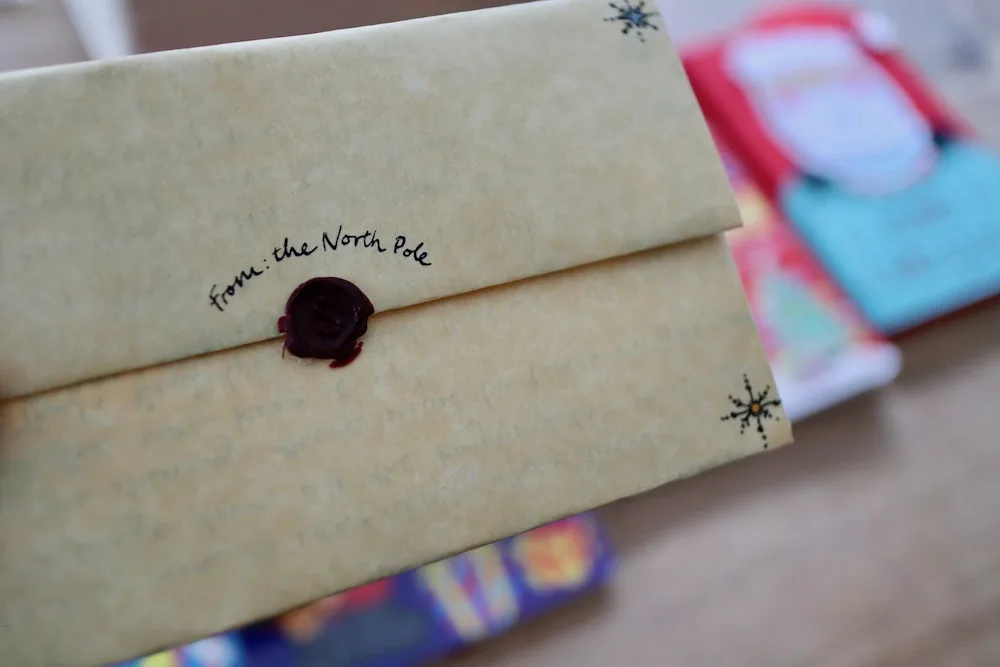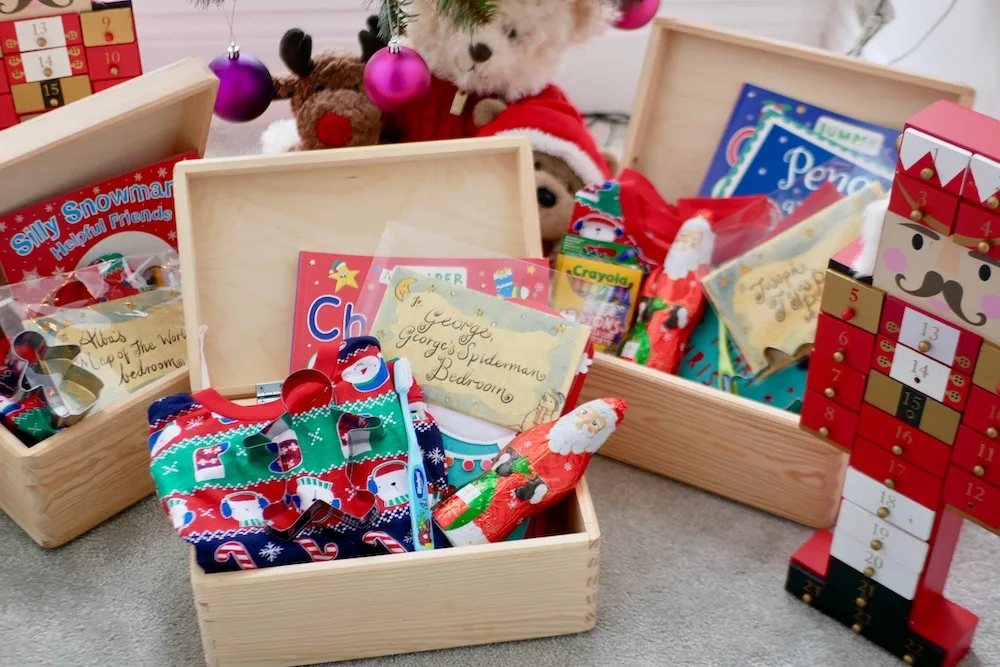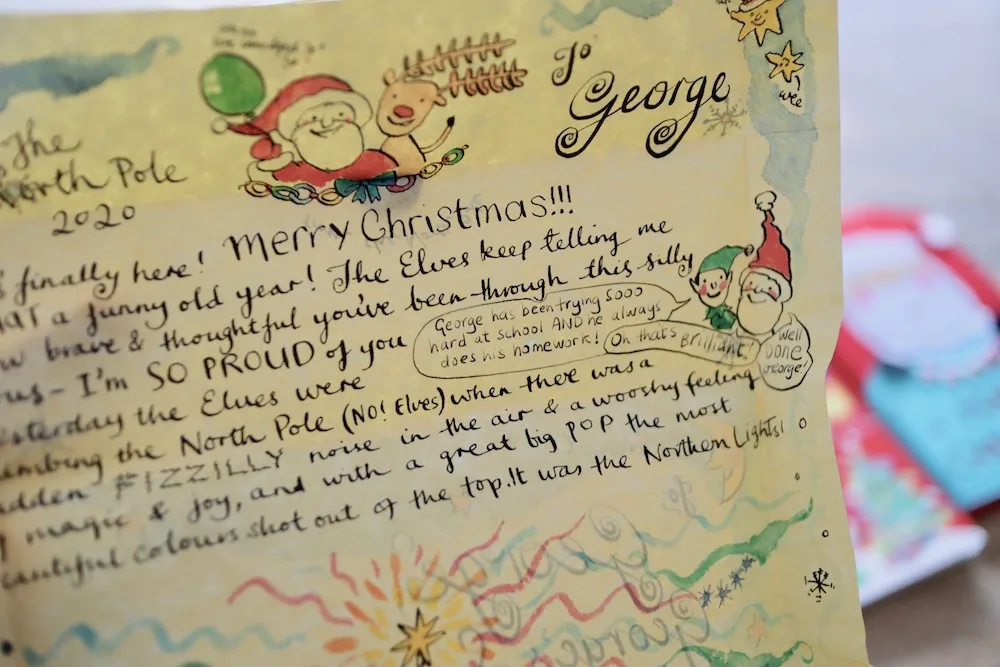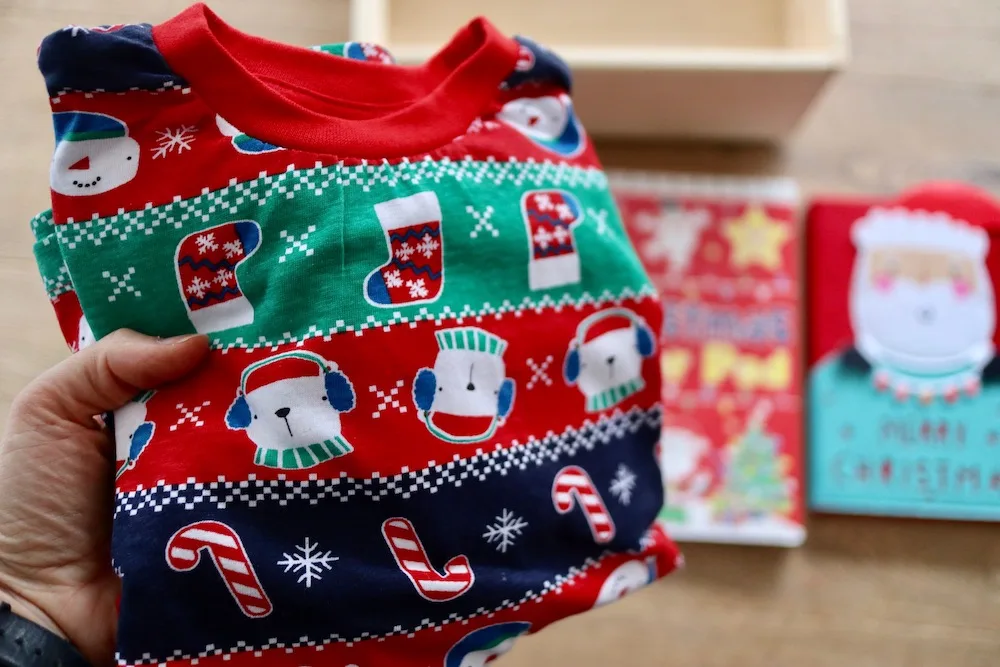 Christmas PJs (from £5 at B&M and available for the whole family)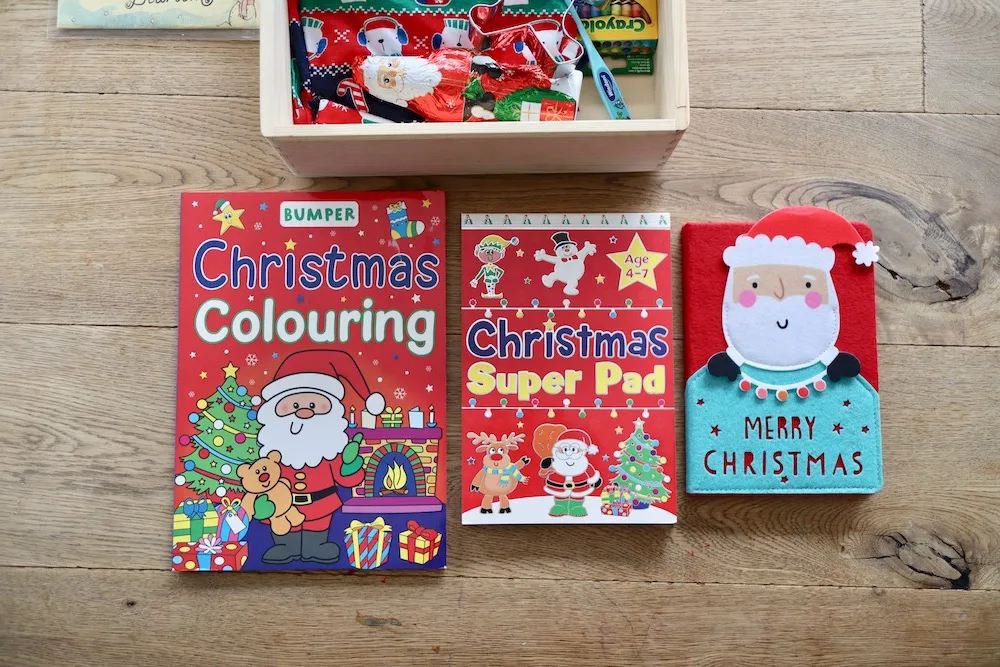 A Christmas colouring book (99p from Home Bargains)
A Christmas activity/sticker book (89p from Home Bargains)
A Christmas notepad (£1.99 Home Bargains)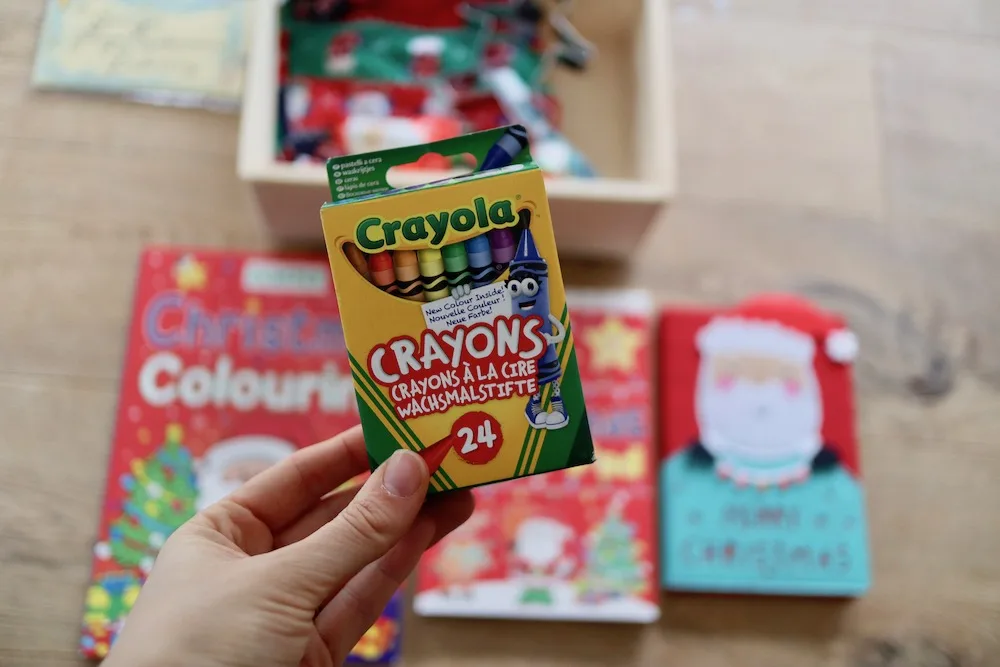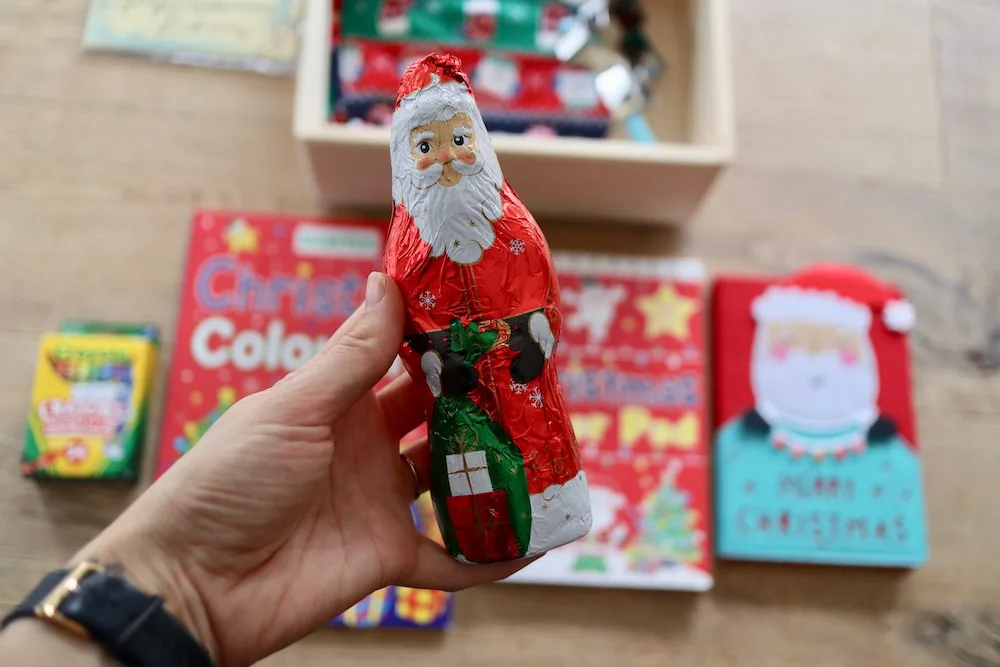 A chocolate santa (£99p Asda)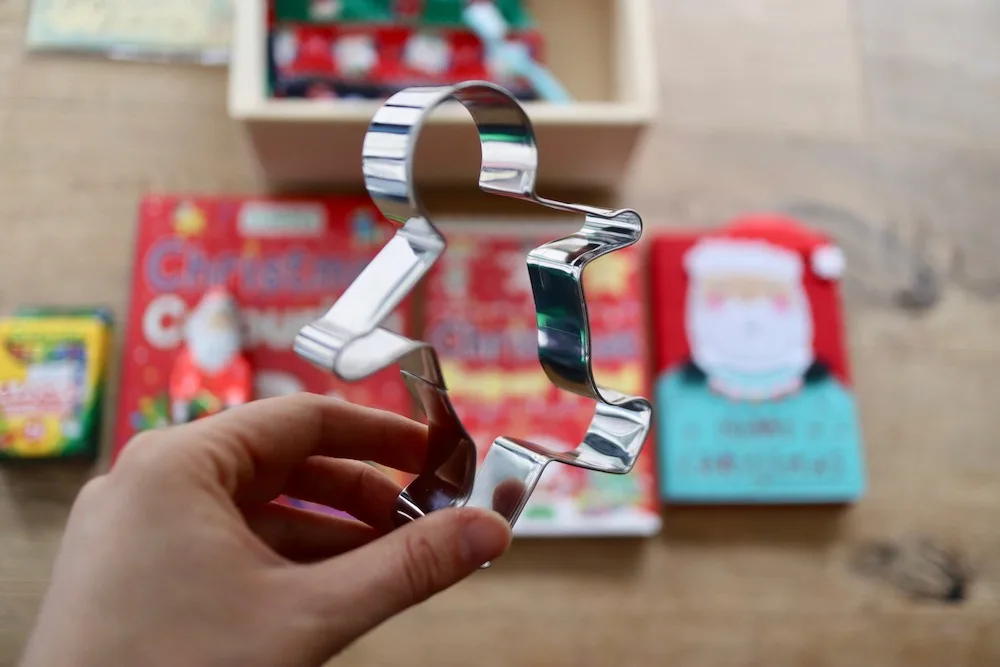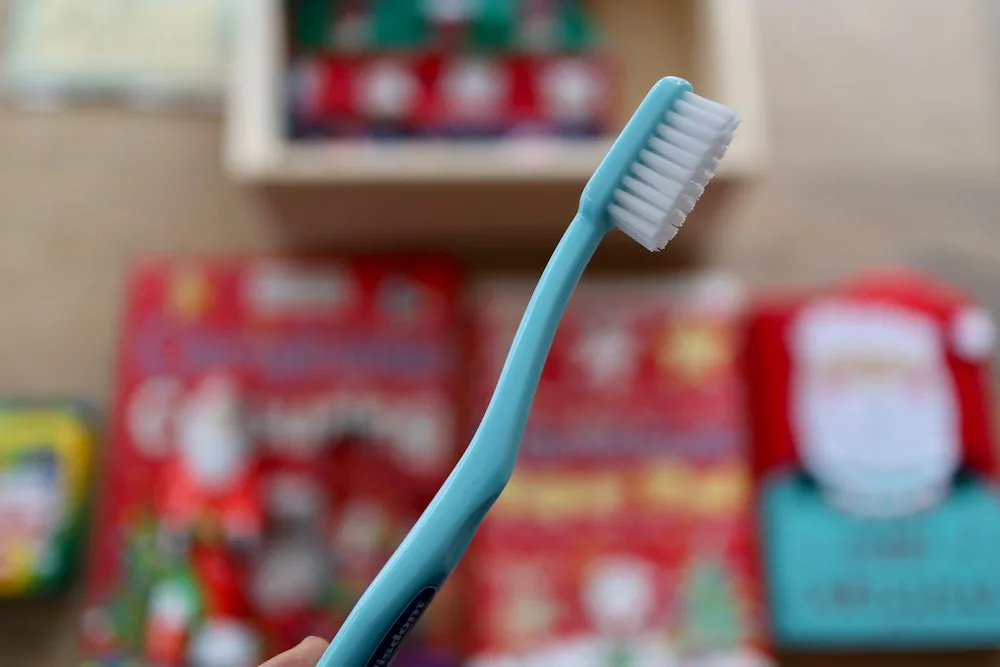 A toothbrush (because Santa likes children who brush their teeth and Joseph needs a lot of encouragement!)
So that's what we put in our Christmas Eve boxes and I hope you've got some ideas for your Christmas Eve boxes this year! And if anyone else is joining me with handing them out early, do let me know!