If you're looking for sustainable Christmas gift ideas for your loved ones this year then you've come to the right place! I love Christmas and, if I'm totally honest, I love all the excess and abundance of presents that comes with it! But what I don't love is the waste and the cheap tat and crazy amount of single use plastic that finds its way into our stockings each year.
I'm not here to be a Debbie Downer about Christmas gifts! Oh no! I'm just here to offer some sustainable Christmas gift ideas so we can all do our bit to help the environment in the little ways we can.
I know many of us are trying to shop local this year and support the small businesses in our areas so look out for local bloggers sharing local businesses too!
Here are some of my favourite sustainable Christmas gift ideas
Beeswax wraps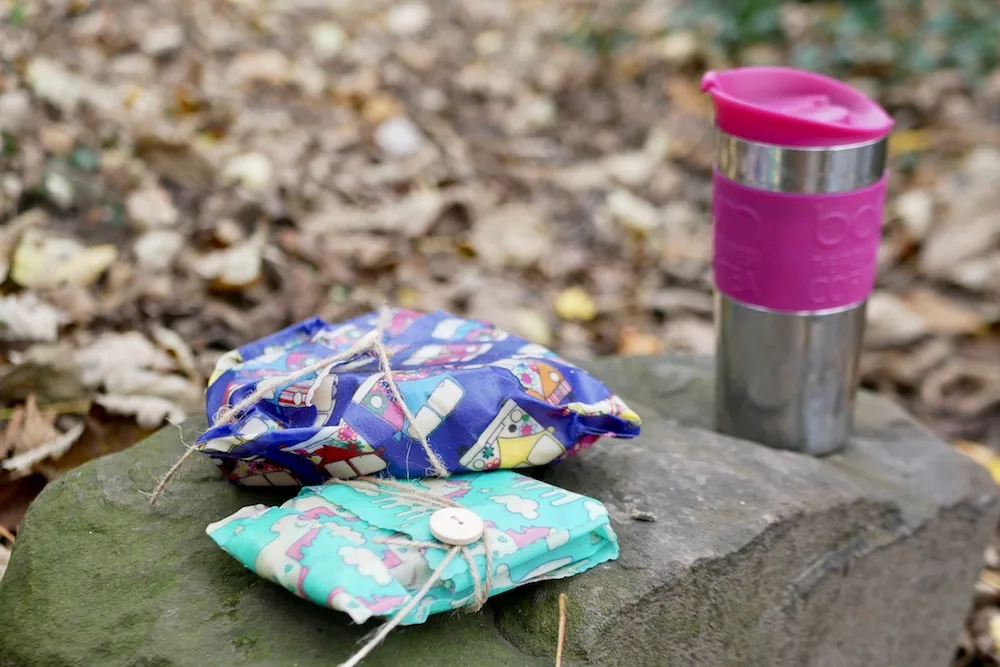 I'm such a beeswax wrap convert. They're such a great alternative to single use plastic like clingfilm as they're colourful, fun and actually much stickier and easier to use than clingfilm!
If you're buying for a crafty person then you could even get them a DIY beeswax wrap kit where they can make their own wraps using a block of beeswax.
Beeswax Fabric Wraps sell DIY kits and they're a small, local business based in Wales.
Read More: A beginner's guide to using beeswax wraps
Beautiful soap bars
When did it become normal to buy plastic bottles filled with liquid soap? I don't even know but I don't know why it happened when you can buy so many beautiful handmade soap bars!
They look gorgeous, smell delicious, are better for our skin and the environment and they're often made my small businesses.
The Lather Box is one of my favourites. They sell both hair and body bars with the most delicious scents and they also sell boxes and subscription boxes for monthly or bi-monthly deliveries. A subscription box would be the loveliest Christmas gift – especially if you're buying for someone you live with as you can use them too!
Discount! Get a 10% discount with The Lather Box using the code MONICALUCY10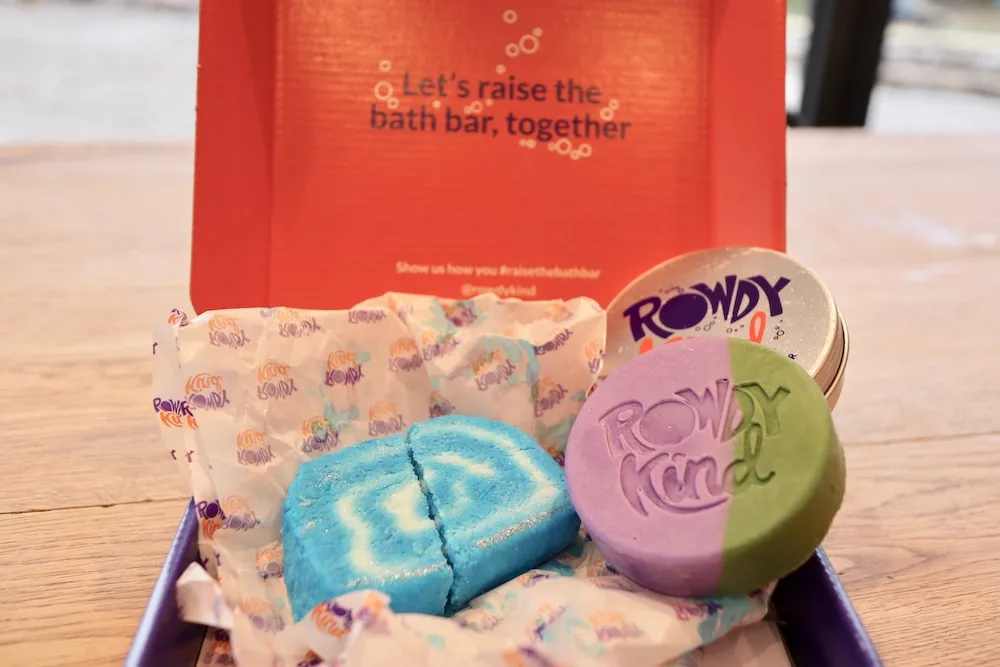 And if you're buying sustainable Christmas gifts for kids and looking at soap bars then I love Rowdy Kind! They have fun, bright and bubbly shampoo and body bars and my kids absolutely love the AmuseMINT bubble brick. My boys also have sensitive, eczema-prone skin so it's hard to find bubbly products that don't irritate their skin so this is a winner.
Homemade Gifts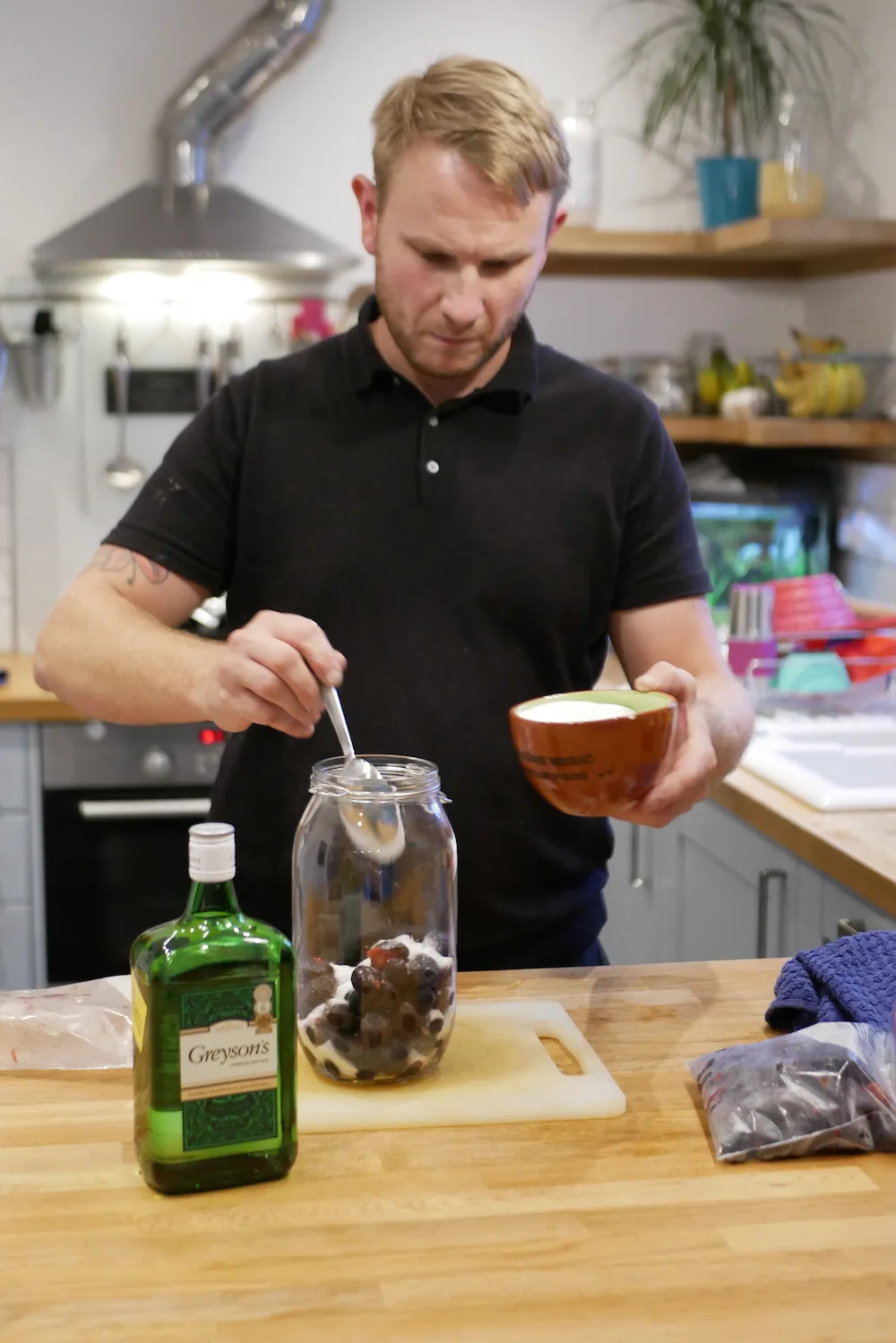 Nothing says you care more than a homemade gift and many of us have some extra time on our hands to get crafty this year!
This year we've made some homemade damson gin using the damsons from a tree in our garden. We're planning to give our family little bottles of gin and some biscuits the kids have decorated (so I'll share some photos of these once they're done!) I really wish I'd been more organised and also made damson jam but that will have to wait for next year!
There's an article on Country Living with 88 DIY Christmas Gifts which has some brilliant ideas!
A gorgeous reusable coffee cup or water bottle
This might be a really obvious sustainable Christmas gift but lots of people still don't have a good coffee cup!
I'm sure we're all getting used to taking reusable coffee cups with us rather than using the single use cups we're given in shops. But how many of us have found the perfect reusable coffee cup yet!?
I've tried so many but my firm favourite is the Iglu Coffee Cup.
For water bottles then Chilly's bottles are great but if, like me, you prefer a straw then this is a really nice one and it comes with a spare straw and a straw cleaner!
Gift experiences
The possibilities are endless with experience gifts and you can buy people anything from a hot air balloon ride to a spa day to a day driving racing cars, a craft day learning to make candles. There are so many to choose from!
I recommend taking a look at Airbnb Experiences to find local people offering unique experiences in your local area.
I recently tried two in my local area and they were brilliant. One was a beekeeping experience and the other was a historical bike tour.
DIY experiences
Gift experiences can be expensive so you can save money and make it even more personal by creating your own experience for someone! If you're a master cocktail maker then invite your friends round for a cocktail making class. Or maybe you're an expert knitter? You could make the day really special by preparing afternoon tea and teaching a friend to knit.
Buy second hand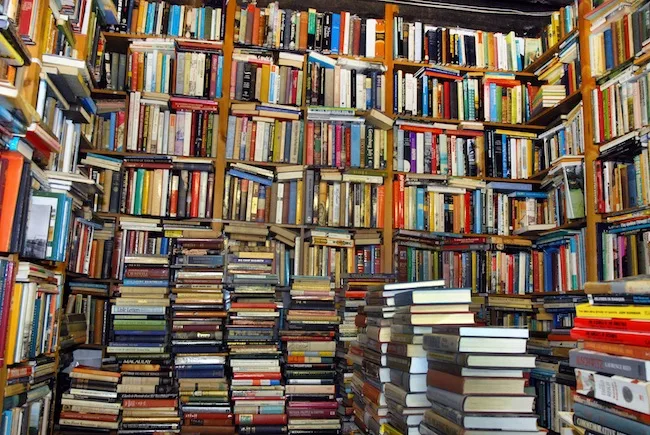 You have to be buying for the right kind of person here, but many people would welcome a second hand gift. Last year I bought a friend a huge stack of books I picked up at charity shops. She was touched that I'd spent so long selecting a collection of books she'd love and, because they're cheaper, she got way more!
I also bought all of Joseph's presents second hand last year too. I got an absolute bargain on Facebook Marketplace and bought him the entire collection of Paw Patrol toys for £100! It sounds like a lot but if you've ever bought a Paw Patrol toy you'll know I had a bargain!
Sustainable books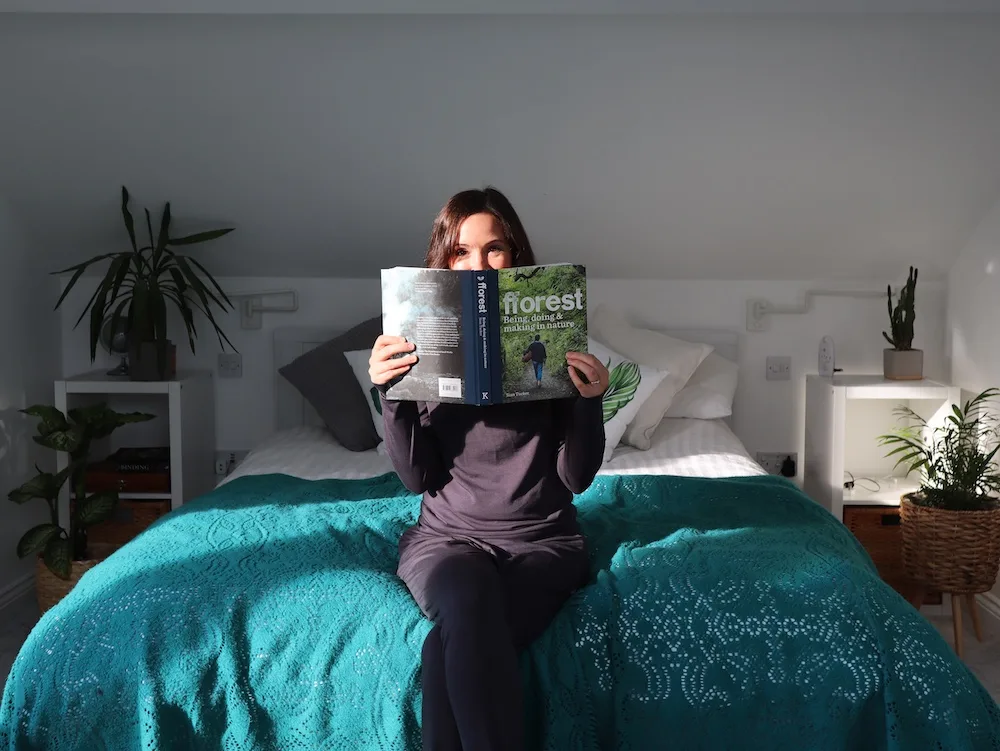 Beautiful coffee table books make great gifts.
Some of my favourite books about sustainable living are:
Minimal – Perfect for someone just learning about sustainable living and just dipping their toes in
Fforest – Great to inspire people to get outdoors and enjoy nature
The Borough Market Cookbook – Full of seasonal recipes
Natural Beauty – Also great for people who love crafty/DIY projects
Buy me Once – The perfect gift for serial overspenders! It's all about buying things that are made to last and buying them carefully so they last forever