© Yescapa
Hands up if you'd love to buy a campervan and live the van life dream!!
Yes, me too!
I travelled around Australia in a campervan for a year and it gave me an incredible taste of van life. I loved the freedom, the simplicity, community and sheer joy of travelling in a campervan. It was liberating to travel with so few possessions and travelling without a structured plan was so easy and exciting.
Travelling slowly, stopping when we were ready and choosing destinations based on our mood or the weather was incredible and I'm desperate to travel like that again.
If you're anything like me, you've stalked the #VanLife hashtag on Instagram, pictured your dream campervan, planned where you'd go and even researched beautiful camping spots. And then you start looking at buying a campervan and this is where we hit a bump in the road…campervans are SO expensive, especially if you'd be buying it as your second vehicle!
I can't afford a new campervan but I'd be nervous about buying an old campervan because I don't have the knowledge, finances or patience to keep fixing it if it broke. I also don't want to be stranded with three children and a dog if we broke down in the middle of nowhere!
But a fairly new campervan is an incredibly expensive investment, particularly when it's something that will be sat on my drive the majority of the time.
There are lots of expenses to consider before taking to the road:
The cost of your van
Conversion to make it a suitable campervan for your needs
Tax
Insurance
Health insurance
Fuel
Van maintenance (tyres, windshield wipers etc)
Savings in case of any big costs for the van
Campsites (because wild camping is illegal in most places)
Food
Eating out
Occasional activities
Tollroads
Wifi hub (especially if you're working from the road)
Phone contract
Entertainment subscriptions (because you'll still want Netflix in your van!)
So how do you live the van life dream without forking out £40,000 on a new campervan?
Here are a few ideas to live the van life dream on a budget, especially if you're like me and you don't want to give up your home and all of your worldly possessions!
This post has been created in collaboration with Yescapa.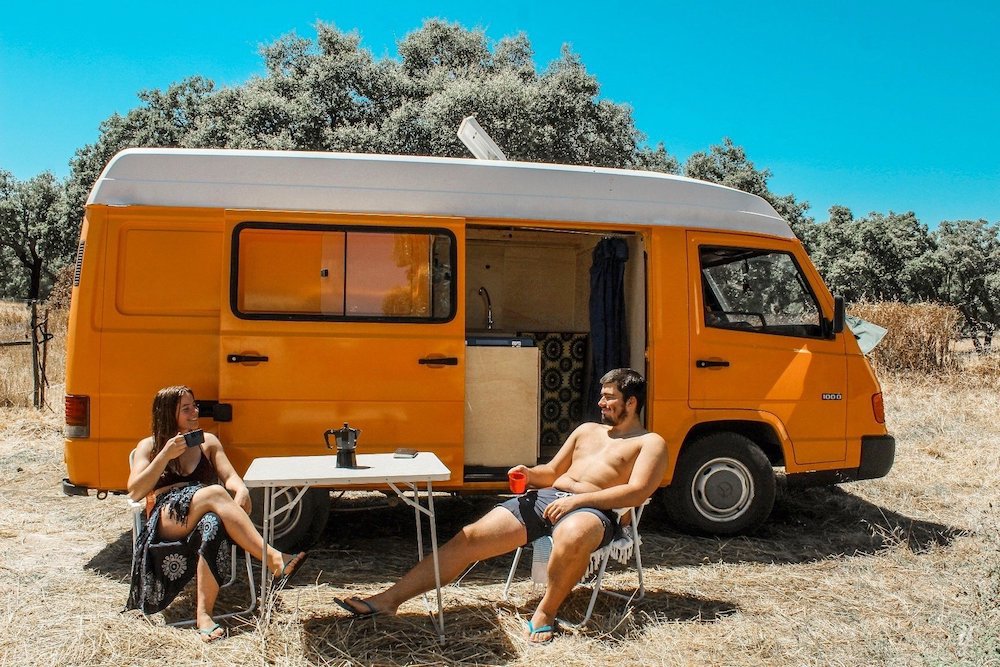 5 tips to live the van life dream on a budget
#1. Rent a campervan (from a site with long hire discount)
The obvious option to live the van life dream without spending too much is to hire a campervan. Check out a campervan hire site like Yescapa, a camper sharing platform in Europe with over 10,000 vehicles in eight countries! The nice thing about using a camper sharing platform is that the vans feel more 'van life' rather than a big, plastic, corporate motorhome covered in sign-written banners! It's also much cheaper and there's often the option to have a 'long hire discount'. This is the most cost effective way to have a campervan for a few weeks or even a couple of months.
Realistically, the majority of people will only use a campervan or motorhome for a few weeks throughout the summer and it's going to be sat on the drive for the rest of the year. So you can hire one for those weeks! Yes, it's a big expense but not as big as buying one. You also don't need to worry about spare parts and vehicle maintenance.
Travel Hack Tip: There's a £40 discount on campervan rentals made in October on the Yescapa site!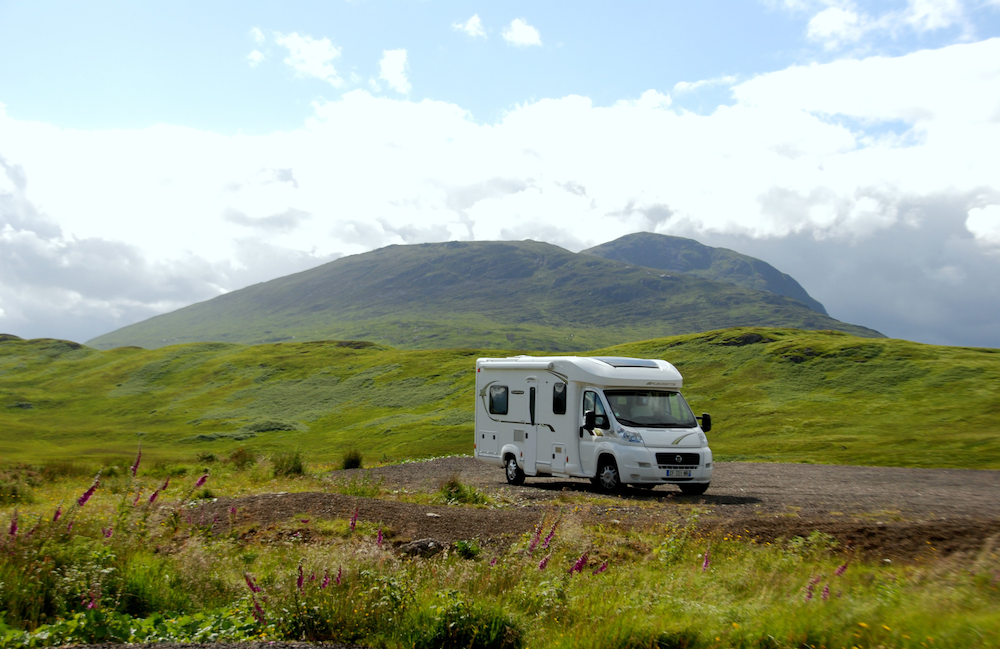 #2. Rent a van in the destination of your choice
The van life dream for me is to buy a campervan and drive over to Portugal and spend the summer holidays travelling around Portugal with the kids. But, realistically, it makes way more sense to get a cheap flight over to Portugal and hire a campervan for a couple of weeks while I'm there.
Where's Mollie has a great guide on driving from England to Portugal. This drive cost her almost £500 one way. While I'm sure it was an incredible adventure and it looked amazing, it isn't always the most cost-effective option. If you're looking to save money but still live the van life dream, it's cheaper to fly out to your destination and pick up your campervan when you're there.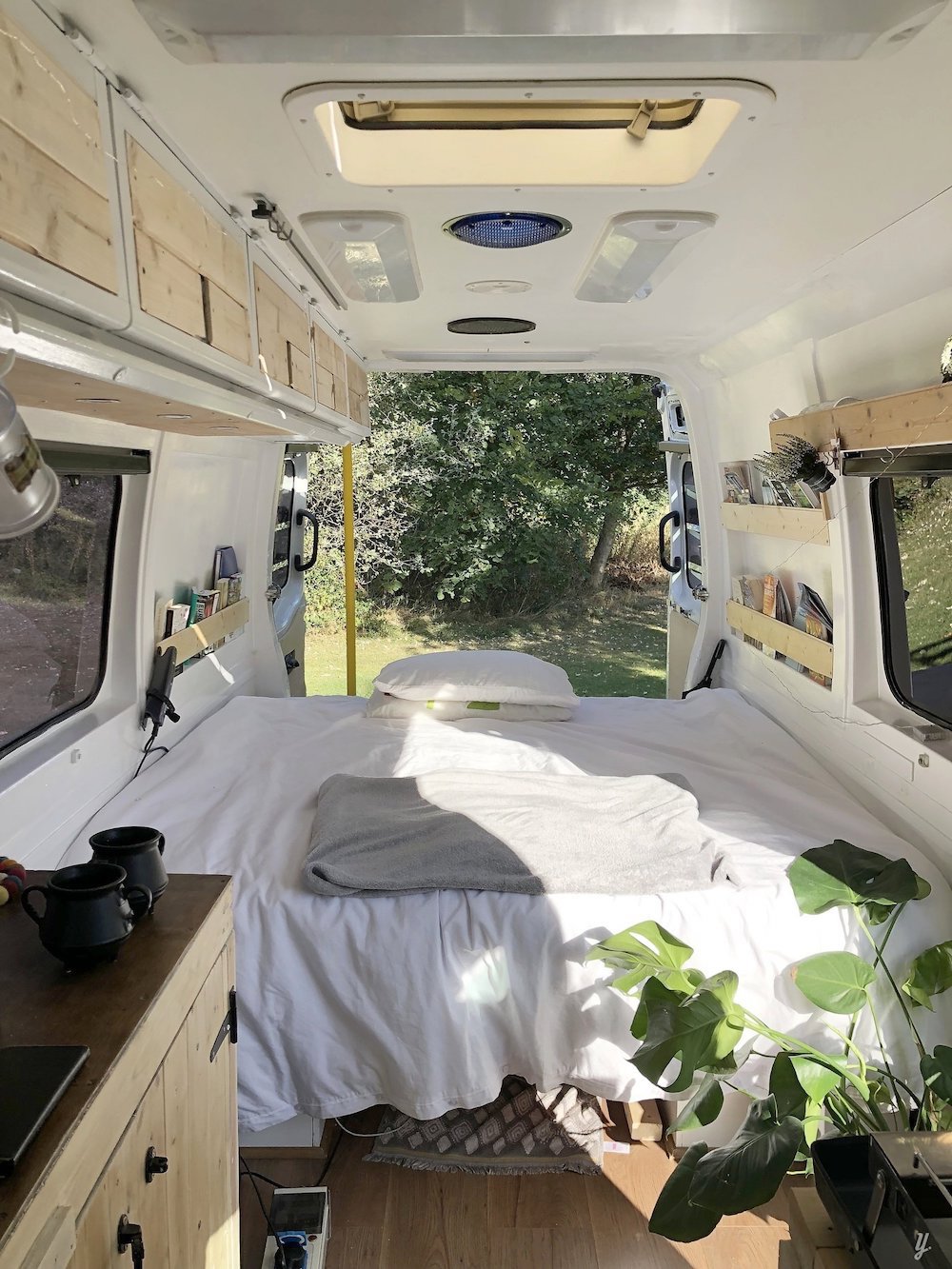 #3. Buy a campervan and hire it out when you're not using it
And on the flip side of renting a campervan…
If you do plan to buy a campervan you can subsidise your income and hire it out when you're not using it. Many people will buy a campervan on finance and hire it out just enough to cover the costs of their finance. This income isn't 100% guaranteed so it is a good idea to ensure you could pay the finance if you didn't rent it out!
Again, Yescapa is a great option for this. Yescapa is used by around 500,000 users to either rent out their own motorhome, camper, caravan or van, or to rent a vehicle from private individuals, so you'd be getting a lot of eyes on your rental!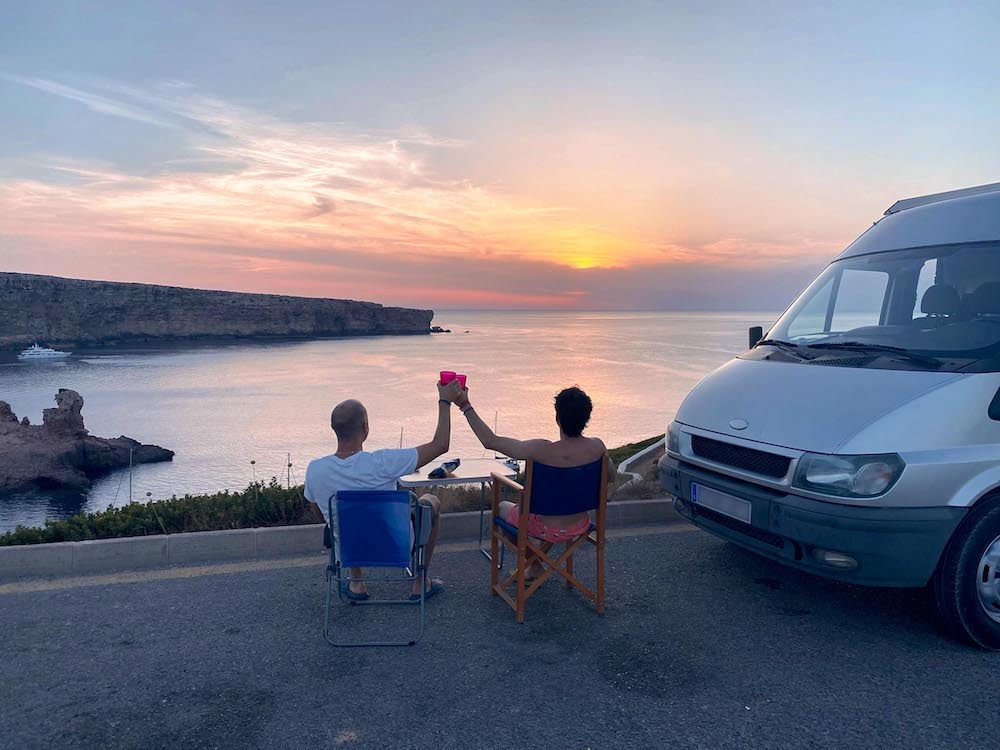 #4. Combine van life with camping life
OK, I know, camping life isn't quite as cool and sexy as van life but it's a much more economical option if you're travelling with two or more people.
Buy or hire a small campervan with enough seats for you all but you'd actually sleep in a tent. You can save a lot of money on your vehicle and you'll also find that fuel and van maintenance will be significantly less.
Buying a campervan with a pop-top roof or an extra bed can cost thousands more, but you'll be able to pick up a second hand tent for around £50. Not only is it cheaper but you'll also have a much better night's sleep!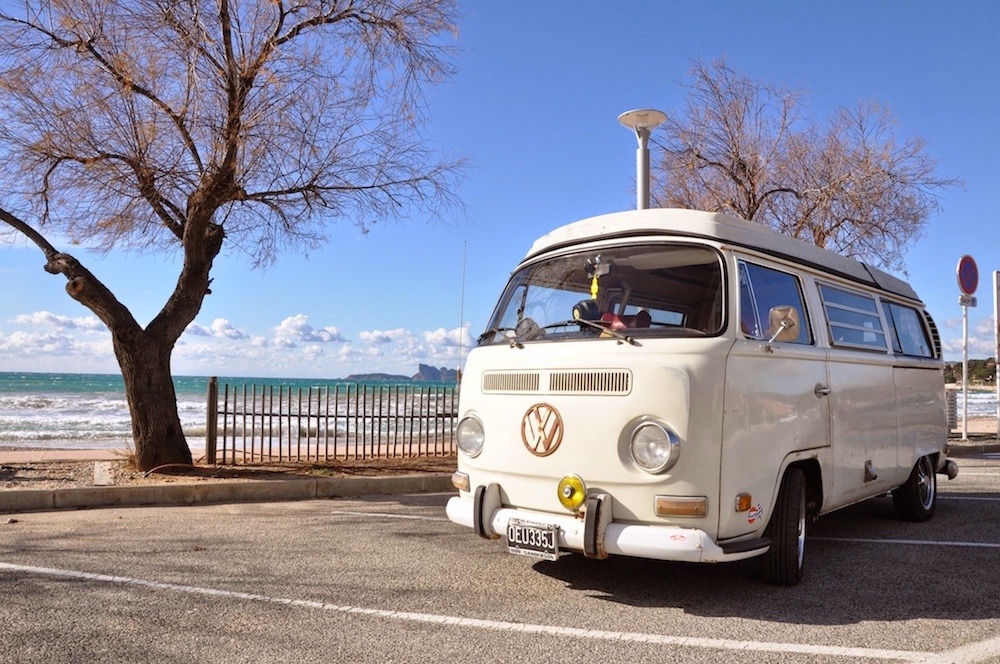 #5. Use your campervan as your everyday vehicle
This is something I'm considering for when my kids are older.
If you can't afford a campervan and a car then sell your car and trade it in for a small campervan to use as your everyday vehicle. It's something I'm seeing more and more of and I spot lots of parents doing the school run in 'day vans'.
VW Transporters are a really popular option. They're big enough to be used as campervans but small enough that they're not a pain when being used for everyday journeys.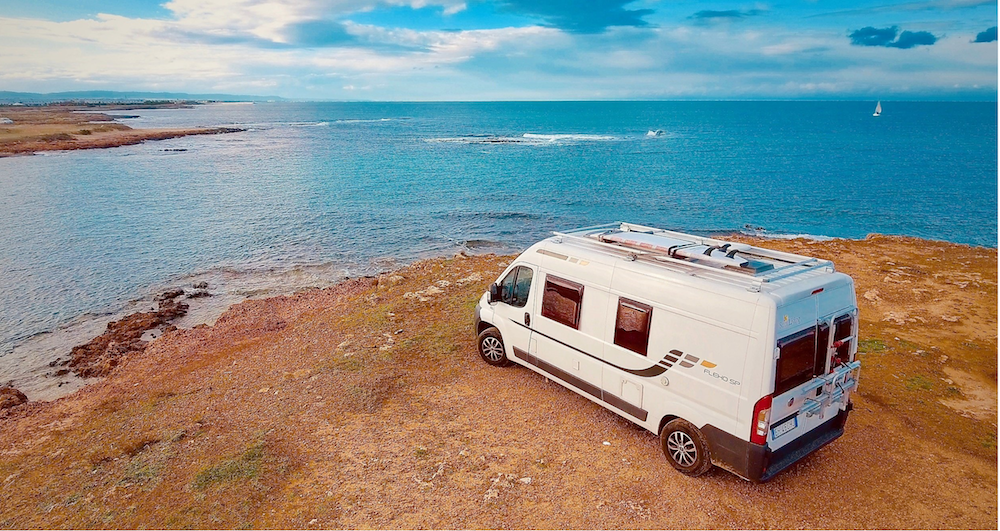 #6. #CarLife?
And my final suggestion to live the van life dream on a budget won't be a popular option I'm sure, but it is budget friendly! Have you considered the possibility of swapping the van for a car? While I was in Australia I travelled with a guy who was living out of his car and he had a great set up. A large estate car is plenty big enough to sleep in with the back seats folded back and makeshift curtains can give some privacy. With some clever storage and possibly a roof box, it's definitely doable. You can also get awnings that attach to cars, usually to the boot, that give you an easy shelter.
OK, it isn't the perfect solution and personally I'd rather just camp but it could be an option!
Read more:
Travelling around Australia in a campervan: My FAQs