It's time for another #TravelBookChat! This month we're going to be chatting about Big Little Lies
by Liane Moriarty, a book that is sure to be on every 'Beach Holiday Reading List' this summer.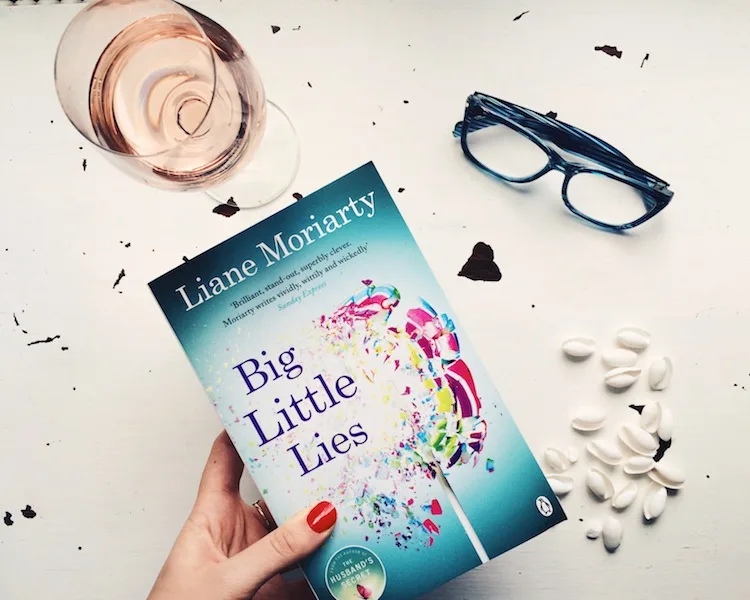 You may recognize Liane Moriarty as the author of The Husband's Secret which has sold well over a million copies and has been on the Amazon Bestseller List for nearly two years. If you haven't read it yet, get it on your list – it's really good!
Big Little Lies is the kind of poolside read I love. I'm almost half way through and I'm hooked. So far it's about (without giving the story away!) the lives of families that seem completely normal and enviably happy. But you realise there is no such thing as normal and when the doors are shut, everyone has secrets.
As the title suggests, it's about the little lies that cover bigger lies and the tiny lies that lead to…murder.
I'm pretty sure there's going to be a big and unexpected twist at some point so I'm on the edge of my seat waiting for it to happen.
Ooooo. I'll say no more. I have a terrible habit of giving things away.
But I will tell you that it's set in Australia in a beachside town and you can almost smell the hot air and the sea breeze. I read most of this while tucked under a blanket with the heating on full blast so I spent a lot of time daydreaming about the sun and the sea.
@JayneyTravels, from Girl Tweets World, and I will be chatting about the book on Twitter on May 26th. It's like a regular book club but in a virtual world and you can join in from the comfort of your own home (PJs and white wine are optional but are very much recommended).
#TravelBookChat in May
Book: Big Little Lies by Liane Moriarty
Time & Date: Tuesday May 26th at 20:00 GMT
Where: Twitter
With: @JayneyTravels & @TheTravelHack
Hashtag: #TravelBookChat
Win a copy!
Fancy winning a copy of Big Little Lies? The first 8 people to leave a comment and let us know they'll be joining in with #TravelBookChat will win a paperback copy of the book!
To enter this competition you must be UK based. I'll be contacting the winners via email to ask for your postal address so the lovely peeps at Penguin can send you a copy.
Happy reading!