I'm really excited to feature Alice from Teacake Travels in today's 'What's in my Cabin Case?'
Alice is a solo adventure blogger and Teacake Travels is one of those inspiring travel blogs that just makes you want to pack your bags and jet off on an adventure. Alice's enthusiasm is contagious and I love her friendly, empowering tone. Read a few of her blogs and I can guarantee you'll want to be her BFF!
Massive thanks to Alice for answering my questions and sharing what's in her cabin case, especially as she's a light packer so has some amazing tips to share…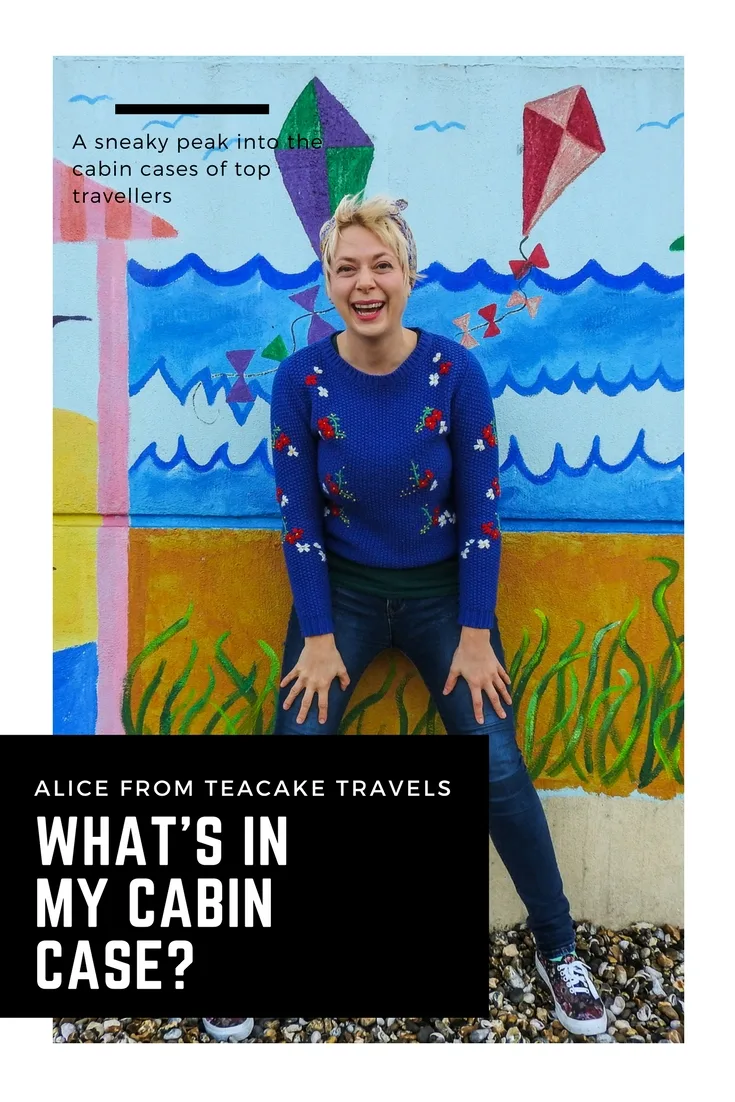 Do you usually travel with checked luggage or just hand luggage?
I am a firm believer in being a backpacker and only having hand luggage. Having a backpack on my shoulders allows me to go anywhere, quickly and efficiently. I can throw my belongings on a bus, transport them across mountains and not have to worry about an airline accidentally losing my luggage.
What 5 things do you always have in your cabin case?
I love my buff headband. It allows me to keep my hair out of my face, cover myself when motorbiking and keep valuables hidden on my wrist if need be.
I always carry a sink stopper, so I can handwash my clothes easily. There's many hotels and hostels that don't have a plug!
I'm a big fan of coconut oil. Make sure to carry it in a bottle 100ml in size or less if you're going carry on. I use it internally and externally for feminine health and happy, healthy skin along with lavender and tea tree oil.
As a solo female traveller, portable 24/7 WiFi is a must. I highly recommend investing in a device.
For my time of the month, I carry a couple pairs of period panties and a menstrual cup. They make travelling on your period so much easier and they are 100% kind to the environment. No waste!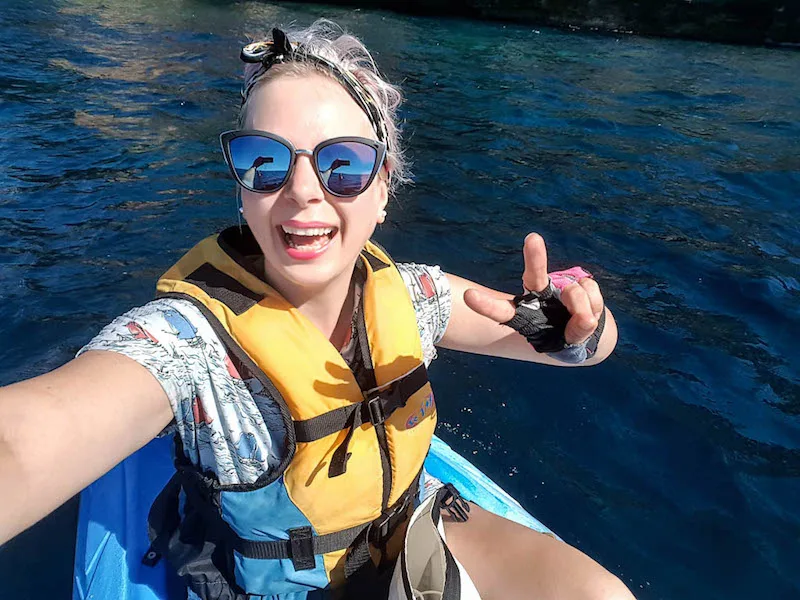 If you could magically design something that makes travelling easier, what would it be?
Water filter bottles are badass and I firmly believe in cutting down on your plastic use to be a responsible traveller. As they've been invented already however, I'll go with a different kind of water: rain. I still haven't found a device which protects me completely. Raincoats are OK but I'm still soggy in them…and umbrellas are a real pain to use as a backpacker. We need something (a magic bubble?) that you can surround yourself, with to protect yourself against the elements. I've had travel journals ruined and electronics short-circuited before!
Do you have any packing hacks?
Prepare what you think the bare minimum is you need, then reduce that again by a third. I've been trying to perfect packing for 8 years and I'm still learning. i.e. I never fully wear everything I pack. You need so much less items in your life than you realise.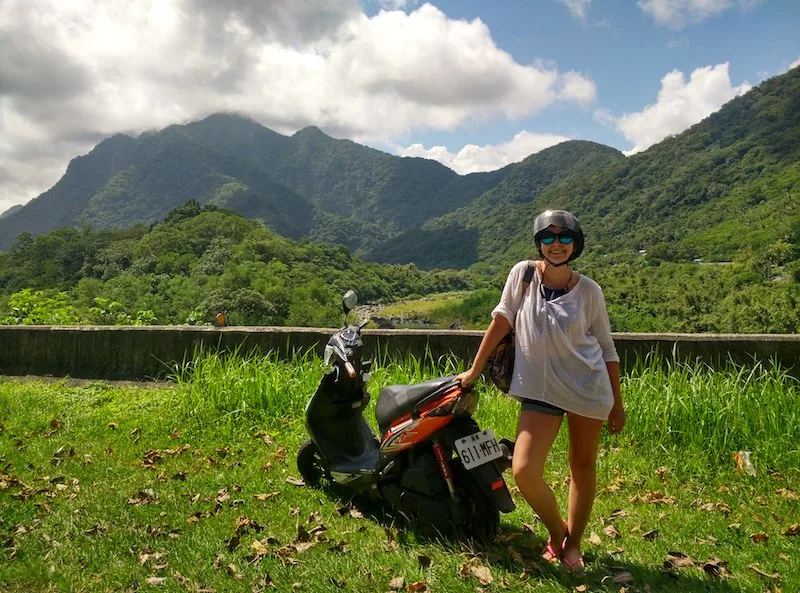 What's your top tip to stay stylish while you travel?
Scarf headbands are my staple look! Not only are they light to pack and beautiful to collect around the world with their unique colours and designs: they also have so many uses! If my hair isn't wrapped in them, I'm using them to protect myself from the sun, wash my face, hold special items or wipe the sweat from my brow whilst hiking.
Do you have any items of clothing you always travel with?
As I'm such a light packer but travelling through varying climates, I need clothes which are going to serve me whilst not bulking up my backpack! I love my Uniqlo light down jacket to keep me warm and take up little to no space in my bag. I also always carry one hoody, a big light scarf for all my Asian travelling needs and do love my pair of Vans. They have flowers on them and made do for hiking if I don't have room for my boots!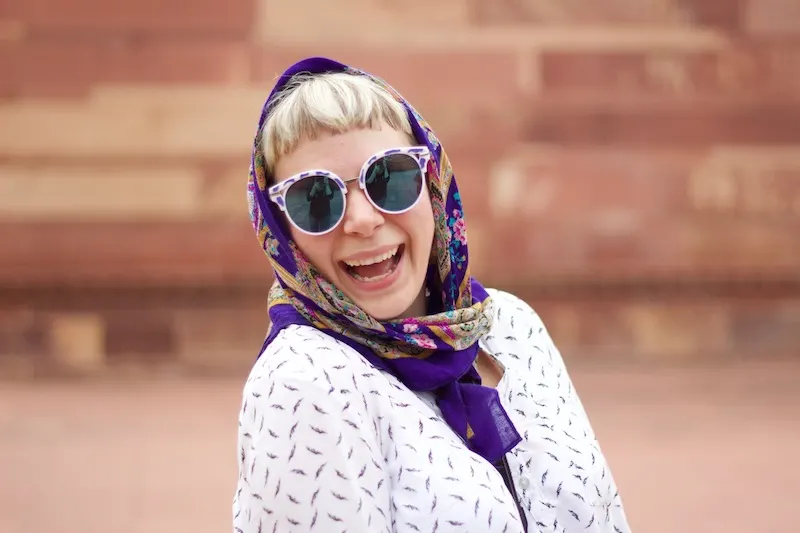 What's your next travel destination?
I'm a free bird who rolls with the wind, so I don't make many plans which are far off. For 2018 however, Pakistan, Russia, India and Jordan are possibly on the cards. Nothing is set in stone yet though. I'm currently hanging out in South Korea!
Check out more from Alice over on Teacake Travels!