Is anyone else completely and utterly fed up of winter and ready for spring to hurry up and start warming us up?
I always feel like this towards the end of February. It's been winter for years (10 years, surely!?) and I barely even remember what it's like to have the sun on my skin and not be bundled up under 20 layers.
But last Thursday I decided to snap myself out of the winter blues – we haven't got long left of it after all. Daffodils and snow drops are starting to bloom, the mornings and evenings are lighter and I'm starting to get that spring in my step. There's light at the end of the tunnel and we're over the worst of it.
Now that I know we don't have long left I feel a weird urge to embrace the last of winter and I headed out for an early morning dog walk to get snapping with my Lumix 4k camera.
I'm a 4k photo ambassador for Lumix and for the past 6 months I've been sharing my favourite 4k photos. In case you missed my previous posts (links at the bottom), 4k photography is all about capturing movement rather than traditional, stationary images. Lumix's range of 4k cameras allow you to take short videos and extract still images from the video footage. This means you never miss that 'perfect moment' and capture the glory of movement.
As always, thanks to Louie my Frenchie for being my movement model.
(Anyone who has a lazy Frenchie will know how hard I had to work to get him to run and leap and jump! He's a real sofa dog so there were lots of treats involved in the making of these photos)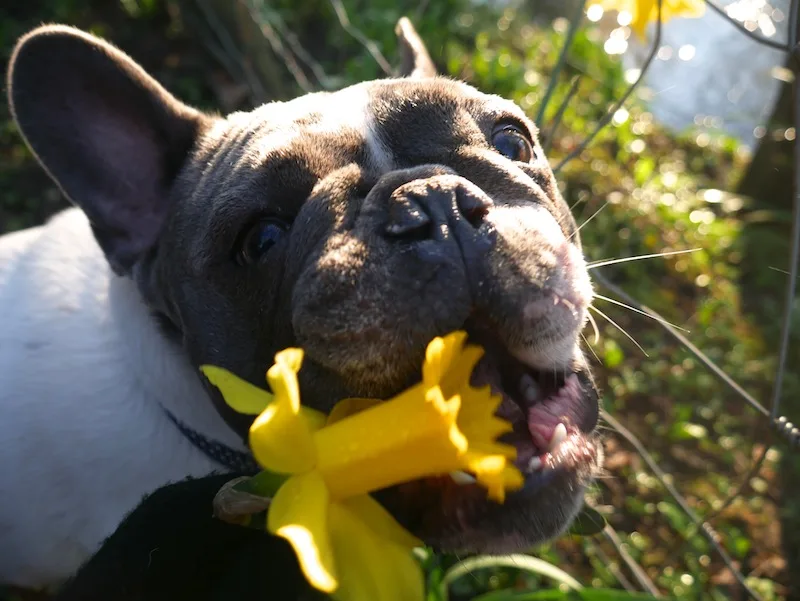 You can find out more about 4k photography on the Lumix site.