This post to help you work while travelling has been created in collaboration with Movavi
Working from the road is the dream for many of us and being a 'digital nomad' is an amazing opportunity many of us can now embrace! So many companies now offer remote working, and lots of people have realised they can do their jobs with little more than a laptop and a good internet connection.
You could continue to work from your spare bedroom or your kitchen table….or you could work from your private villa in Bali, a stylish cafe in Barcelona, the beach in Barbados or from the back of a campervan in Bournemouth.
The possibilities are endless!
As a travel blogger, I've always worked while I've travelled. I like to get my articles written, my videos edited, my photos organised and my copy submitted by the time my plane touches the tarmac at Manchester Airport.
It isn't always easy to work without all of your gadgets and home comforts. Internet connections are usually the biggest issue, as well as being in the wrong time zone for calls and webinars, restrictions accessing certain sites in different countries, and, let's not forget the biggest challenge, simply getting into the right frame of mind to sit down and do your work when half of your brain is in 'holiday mode.'
So here are 10 simple hacks to help you work while you're travelling
Movavi for screen recording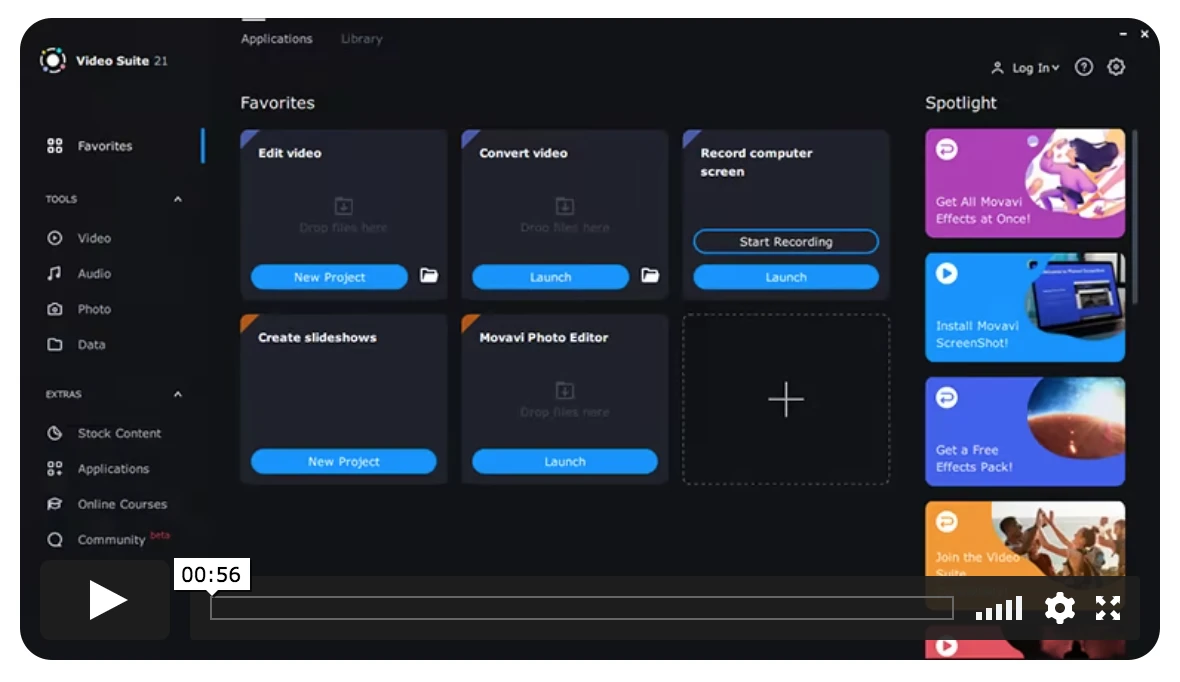 A great hack that can be used while you're at home and travelling is to record some of your conference calls, webinars or live stream videos. You can then watch them back at a later date to get all the information you need. Check out Movavi for recording software for mac. One of the problems with working and travelling is that you might be in a completely different time zone from the rest of your colleagues. If you end up having a conference call at 3 AM, it's unlikely you're going to be giving it 100% of your attention, so record the whole thing and watch it back later.
I also like watching them back when I've got the time and space to sit quietly and properly listen (such as during a long plane journey!) I can guarantee you'll hear so much that you missed the first time around.
There are a few ways to record your screen, but here are some of the features of Movavi which I think make it the best option.
Screen recording
record fullscreen
record part of the screen (select the area)
record specific window (click on it)
grab audio from two sources simultaneously: enable the mic and system sound
overlay webcam video
schedule recording tasks
record keystrokes
highlight cursor or hide it
highlight mouse clicks
draw on the screen while recording
Screenshots
grab snapshots of the whole screen, part of the screen, or a selected window
add text
overlay arrows, lines, shapes
highlight areas
Other tools
record only webcam video
record only system sound
record only your mic
Export
MP4, AVI, MOV, MKV, WEBM
GIF
MP3
PNG, BMP, JPG
SuperSpeed mode increases the speed of processing
Export to Google Drive, YouTube, Telegram, WhatsApp, email, share link
Pricing
$39.95 for a lifetime license
Use a VPN
A VPN is a Virtual Private Network. It's a secure way to use the internet as it redirects your internet traffic through a secure tunnel, so your data and IP address is hidden. It gives you extra protection and makes it much less likely you'll come across any security breaches. It also means you can access the internet as you would in your home country so that you can watch Netflix in any country!
I recommend NordVPN for ease and security.
Get an external battery pack
You might be familiar with using an external battery for your phone, but did you know you can get external battery packs big enough to charge a laptop?
This can be a total game-changer as it can give you hours longer to work when you're unable to get to a plug.
Many flights do have USB charging ports at your seat, but it's not always possible to get an actual plug. If this is the case, then you can charge an external battery via USB and then use that to charge your laptop.
The Anker Powerbank is my charger of choice.
Use a personal wifi hub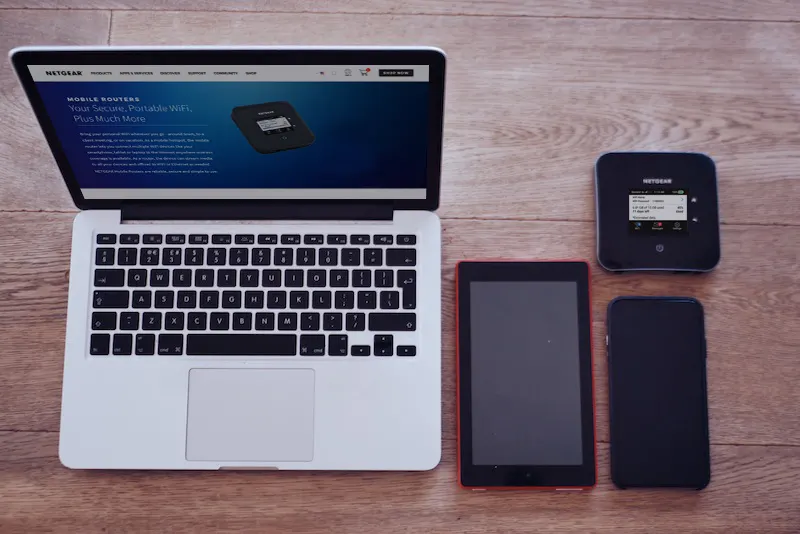 The hardest thing about working while you're travelling is finding a decent wifi connection. The simplest solution is to use a personal mobile router to guarantee you've almost always got a strong and reliable connection.
I use the Nighthawk M2 Mobile Router and have a full review on the blog.
Noise-cancelling headphones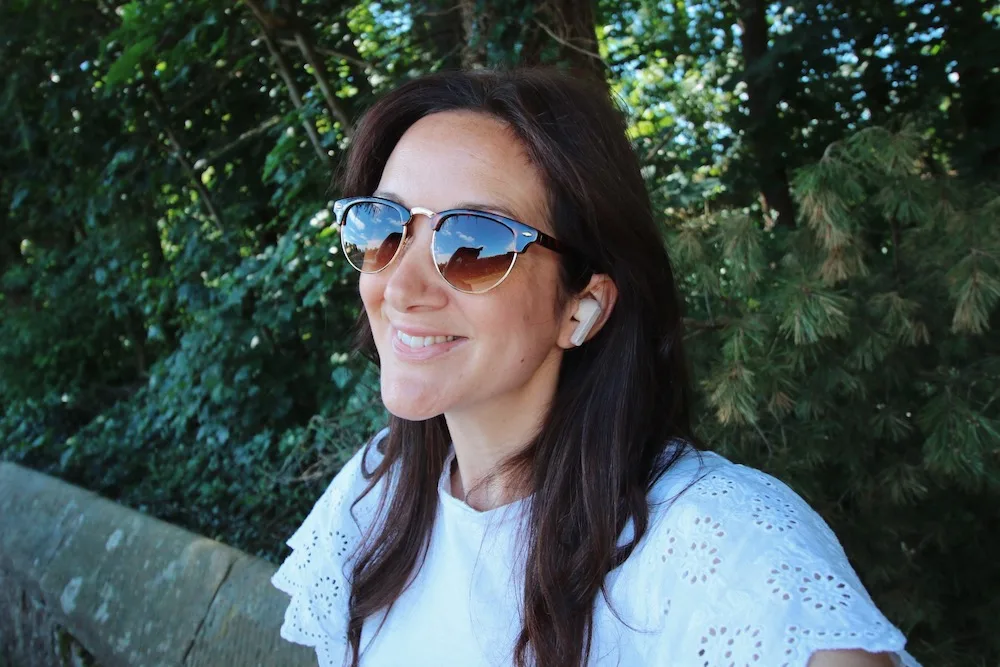 If you're anything like me, noise-cancelling headphones are a must!
I like to work in absolute silence, and I find it so distracting when I can hear someone's conversation. I'll occasionally listen to music while I work, but I usually just put them in to cancel out all of the noise around me.
I'll also listen to business podcasts and webinars while I'm travelling, as it feels like a really good use of my time! And let's not forget that screen-free work can be really important for our mental health too. Being glued to a screen for hours on end can be exhausting so I'm a big fan of limiting screen time as much as possible!
I use the JBL Live Pro+ TWS headphones. I like the ease and simplicity of buds over bulky headphones, and these are great at cancelling noise too.
Google Drive (or some kind of online cloud storage system)
It's 100% worth paying for some kind of online storage system. Partly so you don't clog your laptop up with thousands of files that will slow it down and make work difficult, but also because you'd be screwed if you lost or broke your laptop and couldn't access any of your work!
I store everything on Google Drive, and I love the fact I can access my work whether I'm on my phone, iPad, laptop or iMac.
1Password
Oh god, the dreaded password login!
When you try to log in to a website in a new country, it will often trigger a security alert and require you to log in again – which can be an absolute nightmare when you don't remember your passwords! Sometimes Google Chrome remembers them all, but sometimes it doesn't. Suppose you're having problems; I recommend using 1Password. It secures all of your passwords and syncs across multiple devices. There is also a security feature called Watchtower, which looks out for security breaches – always a handy function to have when you're logging into unfamiliar wifi hubs.
Quickbooks
It can be hard to keep track of finances at the best of times, but it can be even harder when you're travelling. I use Quickbooks to send invoices and keep tabs on overdue payments. It tracks all of your expenses and can even track your fuel mileage to make tax return time much easier!
Forest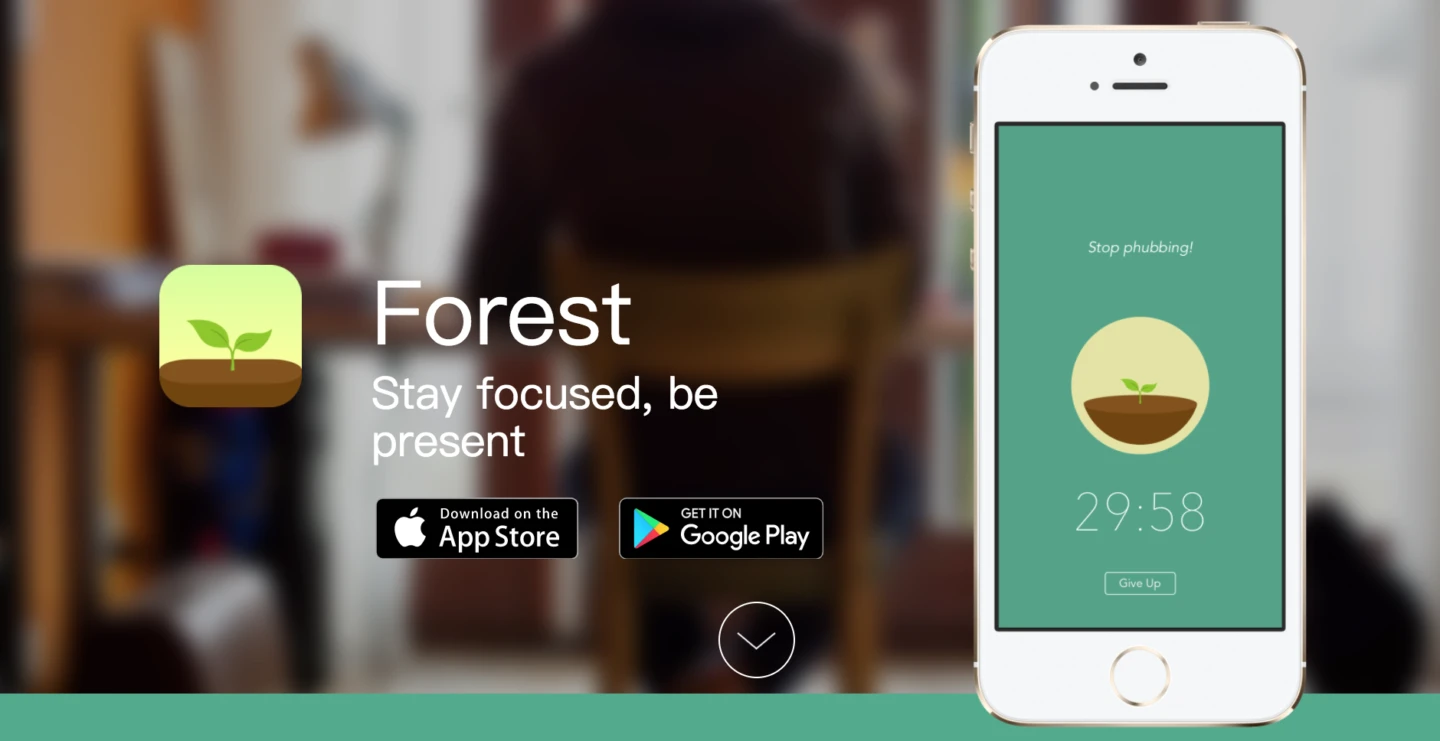 If you find yourself getting distracted while you're working remotely, check out the Forest app. You set a goal for how long you'd like to work for, and your phone screen will display a growing tree over that time limit. It helps to stop you from reaching for your phone every two minutes to check your social media and ultimately enables you to be more productive in short bursts of time.