"A blogging…festival?"
I can hear the cogs whirring already.
"A blogging festival? What on earth is a blogging festival?"
Well my friends, this weekend I was speaking at Blogstock, the world's first blogging festival, and I can tell you that it was flipping marvelous.
There are lots of conferences set up for bloggers from all difference niches. These are a place to meet other bloggers, network with industry professionals and attend sessions to learn more about blogging. There are usually sessions on everything from writing, photography, SEO, growing your blog, social media and even turning your blog into a business.
These conferences are always great but they can be a little stuffy. Blogging is a fun, young and creative industry so it doesn't seem right to hold formal conferences in boring places. This is why Blogstock was so amazing.
Blogstock was exactly like a music festival with different tents for different 'acts'. There was a large marquee, a tipi, a debate tent and a fashion galleries tent as well as smaller tents for sponsors or to get your travel blogging fortune read. See, I told you it was amazing.
I was running late on the Friday as I was putting together some notes for my talk so I missed the Friday sessions. Booo. I arrived just in time for Thai food, drinks and to get settled into my tent before the rain began. Thankfully, the rain didn't dampen our spirits and the party went on until well into the night.
Saturday at Blogstock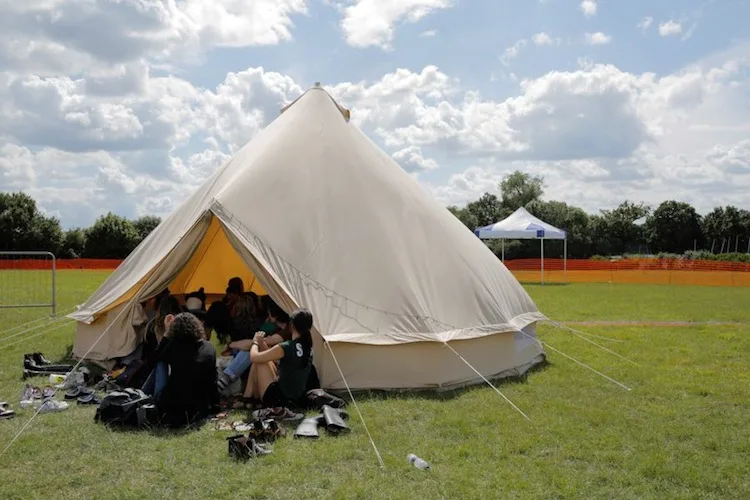 The Power of the Niche
The first session I went to was 'The Power of the Niche' by ReeRee Rockette from Rockalily.com. People have been telling me how important a niche is in blogging for years but during this session it suddenly sunk it. The blogging market is so saturated so it's important to specialize in something to get noticed.
ReeRee gave loads of examples of how niche bloggers are rocking it and gave the old quote, 'If you stand for everything, you stand for nothing.'
Key Takeaway: It's so important to have a niche in order to be an expert in a particular area. You can't be an expert at everything so stick to one key interest and become awesome at it.
Tell your Travel Blogging Future
This was a one-on-one with Steve Keenan and Andy Jarosz. It was really just a bit of fun as they looked at my blog and predicted where my blog will go in the future. They predicted less travel for me, possibly more travel within the UK and more travel with my pooch. Good times. Oh and apparently my next trip will be to Sudan. Hmm. I won't be telling my mum about that one!
Key Takeaway: I asked Steve and Andy how they thought I could grow my blog and the clear answer was video. Stay tuned!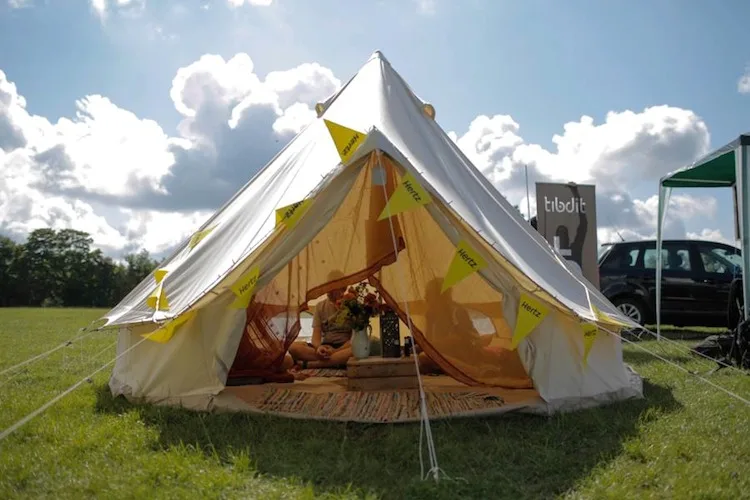 From Blog to Business
This was a session with the amazing Rosie Slosek from One Man Band Accounting. If there is anyone out there thinking about turning their blog into a business you need to get your eyes all over this website. Rosie talks about accounting like a real human. She doesn't make it complicated or scary and is 100% honest.
Key Takeaway: Record every single expense. Take photos of receipts and store them in Evernote to keep everything in one place.
How to work with Fashion PRs
I went to this session with Emma Hart from Push PR to see how fashion PRs vary to travel PRs. Quite simply, they don't. Emma seems to have 100's of unsolicited emails from bloggers every day so it may be difficult to get on her radar.
Key Takeaways: Push PR look for professional, dependable and quality bloggers. They like to develop long-term relationships with bloggers because it makes it easier for everyone involved so if you prove your worth you could be onto a good thing.
Join the Vlogosphere
This was my favourite session because I've been dying to learn more about vlogging. Ceara McEvoy is a South African vlogger based in London and she makes really fun and unique videos.
She spoke about how much work really goes into her videos (almost 3 days per video). She spends hours planning, shooting, editing and could spend all day finding the perfect soundtrack. She won't publish a video until it's perfect and I think you can tell by looking through her YouTube Channel.
Key Takeaways:
If you're looking for a vlogging camera, Ceara recommends the Canon G12 thanks to the quality and flip screen.
If you've got a bigger budget then she recommends the Canon 5D Mark ii. <- swoon. It's my birthday in October if anyone would like to buy me one? Ceara uses the Canon 7D but admits that it's heavy and bulky and would use the Canon G12 if she didn't produce videos professionally.
She uses Final Cut Pro X for editing. This is really pricey at around £200 but apparently it is similar (but a million times better) to iMovie so iMovie is a really good place to start before you invest.
When recording voice for a voiceover, put a jacket or blanket over your head and record using your phone. This stops the tinny, echoey sound. Then use Final Cut Pro to easily sync the sound into your video.
Use Fun Squirrel to download cool fonts and add text to videos.
When getting someone else to film you, ask them to stand in front of the camera and set everything up for them. Put the camera on a tripod and your friend is basically there just to mind your camera.
My talk!
Working with Travel Brands and PRs
Thanks so much for speaking @TheTravelHack in the @fashgalleries tent at @Blogstock_UK. You had a v.popular session! pic.twitter.com/W4OGMycOjf

— Sarah Betty Andrews (@sarahbettystyle) August 10, 2014
And finally we come to my talk about working with travel brands. This is something I've been doing for a few years now so I felt really comfortable doing a talk and actually really enjoyed it.
I work with brands and PRs in many different ways. This can be full press trips, flights, hotel reviews, product reviews and brand ambassadorships. If you're not sure, a PR is someone who works in Public Relations. I know this is oversimplifying it (sorry!) but a PR basically works on the public reputation of a brand. They try to get their brand into the eyes of the public and ensure we view it in a positive light.
My first tip was if you're blogging to get 'free holidays' then this is the wrong way to go about it. Press trips aren't free holidays. Don't get me wrong, they're a lot of fun and it's an amazing opportunity to see a new destination but a holiday it 'aint! If you want to find a way to fund your travels, you'd honestly be better off getting a part-time job in Tesco and using the extra income to fund your holidays.
You can see my Prezi slideshow here: How bloggers can work with Travel Brands and PRs
It probably won't mean all that much without me waffling on beside it so here are my top tips:
Network as much as you can. It's all about who you know and most people like to meet face-to-face before they work with you to know that you're trustworthy and dependable.
Blogging really changed for me when I started attending networking events and getting out and meeting brands and PRs. Go to Travel Massive, Blogstock, TBU, TBEX and network via Twitter with brand managers and PRs.
Keep pitches clear and concise and include your blog stats such as unique monthly views and social media followers.
You'll do as much work before and after a press trip as you will during a press trip. Make sure you plan your posts before you leave so you can take all the right photos and notes. There's nothing worse than getting home and realising you didn't get that all important photo or you've forgotten a person's name.
If your blog is new with a small readership, try writing for other blogs to be considered for trips or press discounts. You need to provide the brands with a strong ROI (Return on Investment) which basically means getting your content in front of as many eyes as possible.
My talk was in the fashion galleries tent with the intention of showing fashion bloggers how they can work with travel brands. I gave four examples of fashion or lifestyle bloggers rocking the travel blogosphere:
Park and Cube
Passports and Bikinis
Blonde Salad
The Londoner
Yes, I co-ordinated my yellow wellies.
I then asked a group of PRs and representatives from travel brands two questions:
What do you look for in a blogger?
What do you like to see in a pitch from a blogger?
You can see my presentation for some more in-depth answers but here's the general gist of it.
The first thing to remember is that even if a PR really wants to work with you, they need to convince their client (such as a hotel or airline) that you're awesome. Make their job easy by having an attractive and easy to read media pack with case studies and stats showing the amazing results you deliver.
Most PRs will trust word of mouth recommendations from other industry professionals. Remember they all chat and network just like bloggers do and they're happy to share contacts when relevant. This means that if you do a good job for one brand, the chances are this will get the ball rolling for more opportunities.
PRs want bloggers to show their personality. Hayley from Trek America told me that brands already have copywriters, what they really need is personality and first-hand experiences.
They like to see your popular posts so they can understand what your audience respond to and make sure this aligns with their brand.
Most PRs will understand social media engagement is more important than follower numbers. One blogger may have 10,000 followers but if no one interacts with them it suggests no one is listening. Another blogger may have 2,000 followers but almost all of them respond and chat and ask questions and read their posts. Which blogger do you think they're going to choose?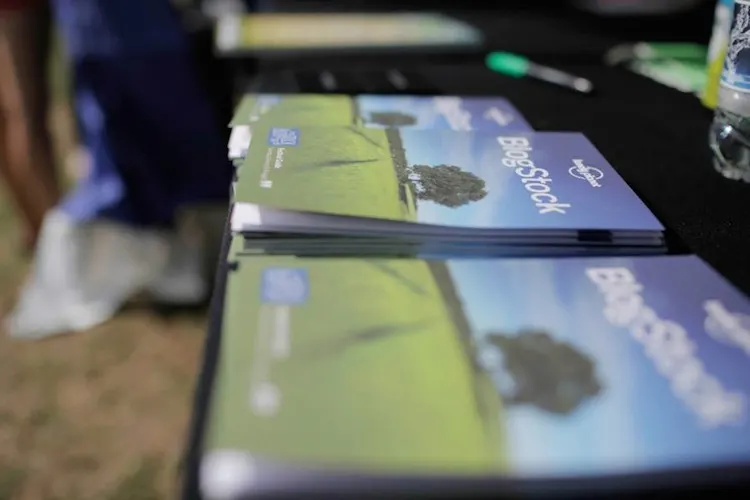 Talking of followers, don't buy them! PRs aren't stupid. They know if you've bought followers and will never work with you again.
(I can already hear people saying, 'Buy followers? I didn't know you could BUY followers!?' Yes, you can but they're not real. A bunch of fake accounts will follow you but it's a really pathetic attempt to make yourself look more popular than you really are.)
Daniela from Kallaway PR made a really interesting point and said she looks for bloggers who are 'client friendly'. By this she means people who are interested in the destination and will happily have dinner with a hotel manager or someone from the tourism board.
Tryphena from Brighter PR likes to see case studies from previous trips. You don't necessarily need to have worked with any sponsors for the trip, it could be a weekend you took to Paris. But she needs to see what the kind of content you produced and the results (page views and social media reach) it had before she can decide if she'd like to work with you. This is especially important if you're from a none blogging niche because brands need to see you can blog about travel in a way that fits their brand style.
I mentioned a blog post that everyone should read and it's Dear Bloggers, Love a PR by Thoroughly English. I also shared this in my Weekend Reads and that's because it's an awesomely honest post and great to see things from the other side of the fence.
And there you have it, my weekend at Blogstock.
Big thanks to Paul Dow, Michael Ball and Ruth Haffenden for organising such a brilliant event. Thanks to Sarah from The Fashion Galleries for inviting me to speak and a huge thanks to Hertz for providing such gorgeous bell tents that kept us warm and (most importantly) dry all weekend.
Big, big thanks to Paul for allowing me to use the images above.
If you went to Blogstock, what was your highlight?
And if you work in PR or for a brand, do you have anything to add to the list of how bloggers and brands can work together?