As you've probably guessed by now, I love to travel. I get ridiculously excited by even the smallest trips, even if it's a quick city break or camping trip an hour from my home. But tomorrow I'm leaving on an adventure that is making me so excited that I just had to share my itinerary with you.
Tomorrow morning I'm leaving for another exciting adventure to the Caribbean but this is a Caribbean island with a difference.
I'm going to Dominica!
OK, I can hear the cogs whirring. Dominica? Where's that? Is that the Dominican Republic?
Nope. Dominica (pronounced dom-in-eek-ka) is a tiny Caribbean island to the north west of Barbados and St Lucia. It's just 290 square miles in size and has a population of just over 70,000.
Dominica is known as 'the Caribbean's nature island' because it's less about the sandy white beaches and more about the natural beauty of the interior. This is the place to hike in the mountainous rainforest, to explore waterfalls, to swim in hot geothermal pools, to scuba dive and to enjoy Mother Nature at her very finest. And if you can squeeze in a luxurious spa retreat and gorgeous eco hotels then who am I to complain?
Here's what I'll be up to while I'm in Dominica
Day 1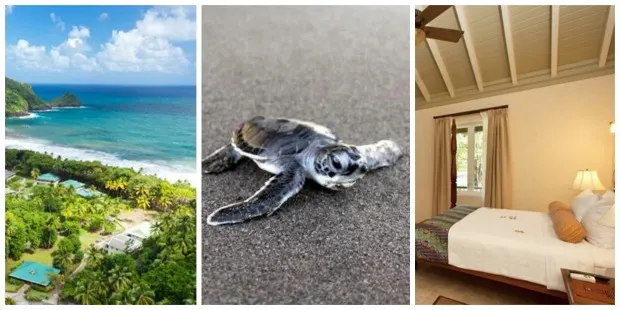 To get to Dominica I'll be taking a flight to Barbados with British Airways and then a connecting flight to the island with LIAT.
On my first evening I'll be staying at Rosalie Bay Resort. The thing that I'm most excited about while staying here is that I might get the chance to see turtles nesting on the beach! Please, I beg you, keep your fingers crossed for me.
Day 2 & 3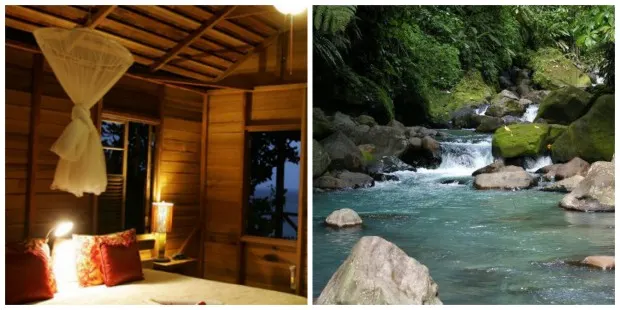 The following day I'll be staying at Jungle Bay Resort and Spa in an eco lux wooden cabin. I've been told to bring along some ear plugs because the sounds of the jungle are so loud but I'm pretty sure I'm going to love these noises.
I'll be going hiking and swimming in the nearby White River and in the evening I'll be taking a Dominica Drumming Class. I have absolutely no rhythm so this one could be interesting.
I'll spend the following day exploring the area around Jungle Bay with some nature walks and I also have my eye on the resort's spa.
Day 4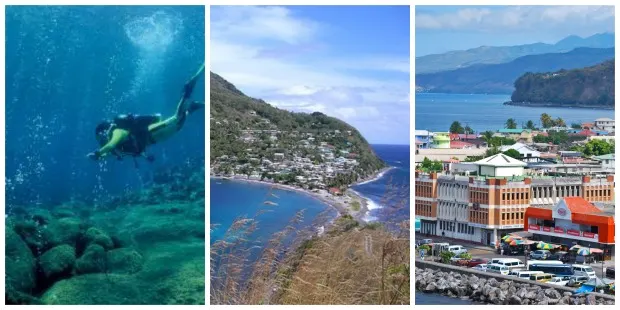 The next day I'll be snorkelling at Champagne Reef with Champagne Reef Snorkel and Dive Centre. I have no idea if there'll be any chance for drinking champagne but I certainly hope so.
My next stop will be Soufriere and Scotts Head Villages. I'll be climbing Scotts Head Peninsular and I've been promised the view from the top is amazing.
I'll have some time to explore Roseau, the capital of Dominica, before checking in to Fort Young Hotel for the night.
Day 5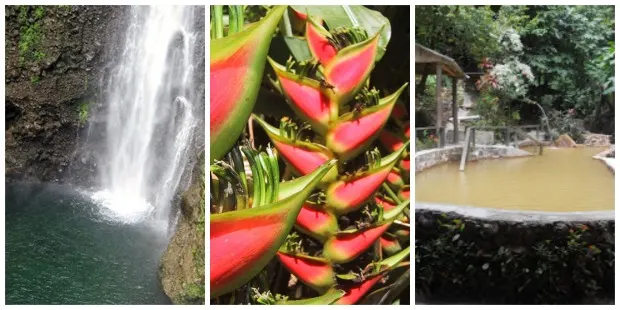 On my fifth day I'll be hiking up to Middleham Falls, one of the best waterfall hikes on the whole island. I'll get the chance to swim in Titou Gorge and cool off in the waterfall.
I'll then be visiting Papillote Wilderness Retreat for lunch and to spend some time in their tropical gardens.
And as if that wasn't enough of an action packed day, I'll then be going to Wotten Waven hot spring to soak and relax in the steaming water.
That evening I'll be staying at Atlantique View Resort.
Day 6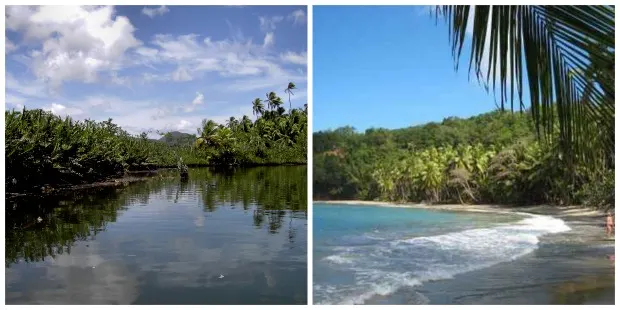 In the morning I'll be taking a boat ride down the Indian River and then I'll be exploring the secluded beaches of the north-east of Dominica.
I'll be stopping in Calibishie Village and at Batibou Beach for what I imagine will be a much-needed chance to relax in the sunshine.
That evening I'll be staying at Pagua Bay House in an oceanfront cabana.
Day 7
My seventh day will be my final day in Dominica and I'll be flying home. I haven't even visited Dominica yet but I already known I'm going to love it. My trip is centered around outdoor adventures, hiking and wellness in beautiful, eco-friendly resorts and this style of travel is basically a dream come true for me.
If you'd like to see how I'm getting on, be sure to follow my journey on Instagram and Facebook to see lots of images from this gorgeous island.