I'm wrote this last week while sat on my balcony overlooking the ocean. I spent the week cruising from Venice to Dubrovnik to Mykonos to Istanbul and here's how I got on during my first few days at sea…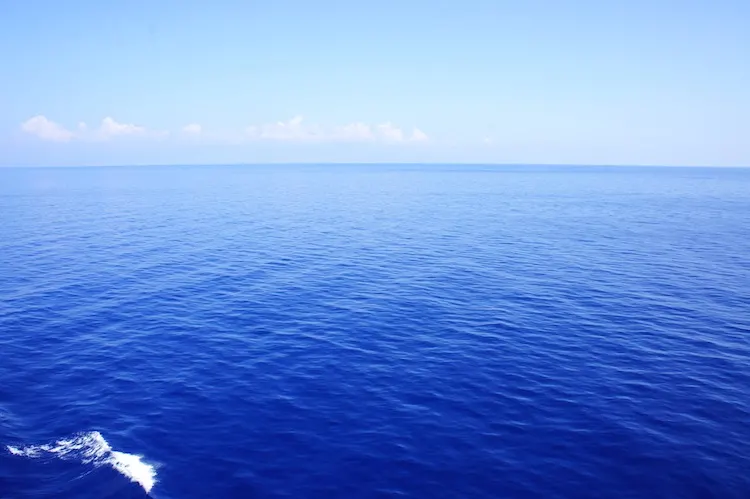 I can see some islands in the distance I think might be Greece as we left Dubrovnik yesterday and we're now making our way to Mykonos.
The waves are shushing against the ship and we're surrounded by the bluest water you can imagine. It looks like it's been Photoshopped it's so blue.
And other than that there is nothing. No noise. No distractions. No sights to see. No jobs to be done. Just pure nothingness and I love it.
No one tells you how relaxing it is to take a cruise. They tell you about all the destinations you visit, the delicious food and interesting people you meet but they don't tell you it's so peaceful. When you're at sea, the ship glides across the ocean like it's floating above the waves and you can't help but feel calm.
This inner calm is probably helped by the Canyon Ranch massage I just had in the spa. The masseuse expertly wriggled out all my tension like she was untying a tricky knot and lathered me in delicious scented oil that is still making me feel sleepy.
After the massage I sat in the relaxation area at the front of the ship. Huge recliners overlooked the ocean and we saw a dolphin diving through the waves and made me squeal like a school girl.
But it's not all relaxation and luxurious pamper sessions you know! There's been so much to see and do.
Sunday – Joining the Ship
On Sunday I flew into Venice and met Amy from Celebrity Cruises, Elle from A Bird in the Hand and Suzanne from The Travel Bunny. We boarded Celebrity Equinox and for the second time I was blown away by the size of the ship. It's so enormous it almost terrifies me. It's like a floating city with everything you could wish for onboard. I travelled with Celebrity Cruises last year but I'm sure I'll always be overwhelmed when I take that first glance up at the ship.
You have to go through airport-style security before you board and our luggage was whisked away by the magic behind-the-scenes people. You quickly learn there are hundreds and hundreds of these people who ensure everything onboard runs like clockwork. You never see them and you never hear them but you know they're there looking after you.
It took me a while to get my bearings but I was soon familiar with all the important parts of the ship. And by important I mean the bars, the specialty restaurants, the spa and the pool. Finding my room was a completely different story. I'm sure it moved every time I tried to find it.
We dined in the main restaurant that evening and I feasted on Thai beef spring roles followed by Jamaican jerk chicken with pineapple rice. Celebrity Cruises have won awards for their incredible food and it's really not hard to see why.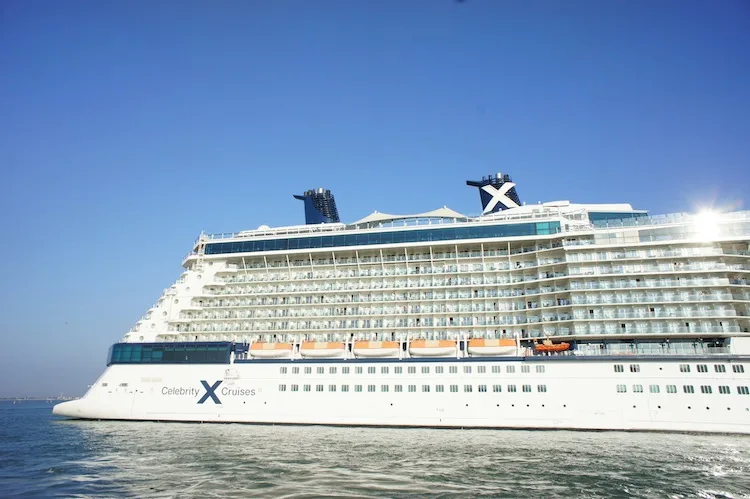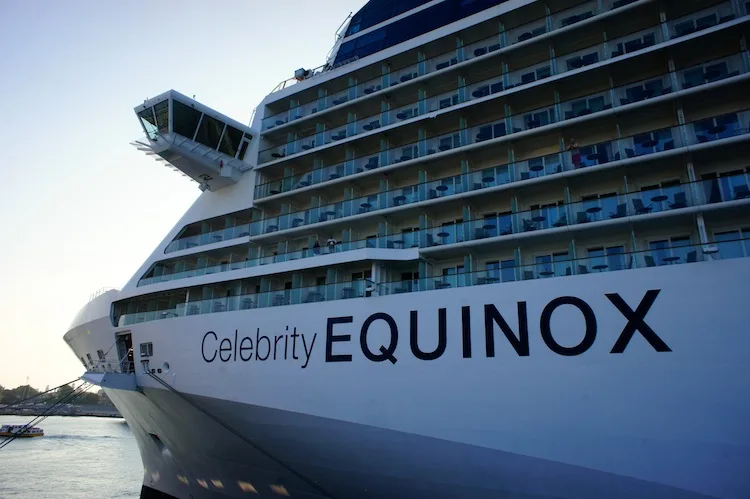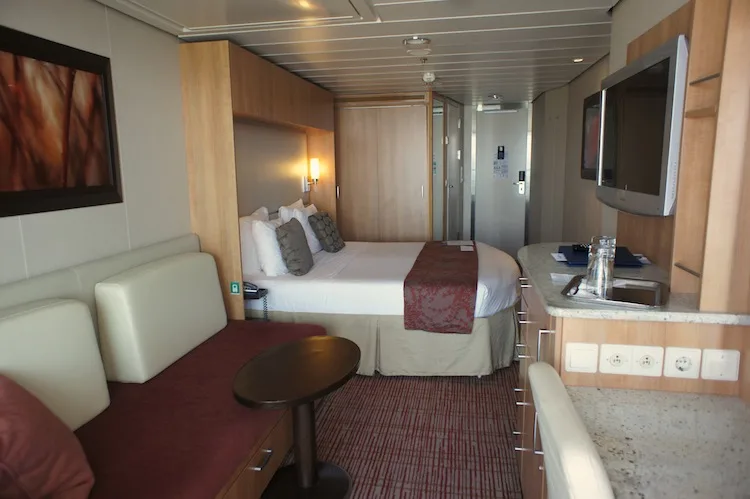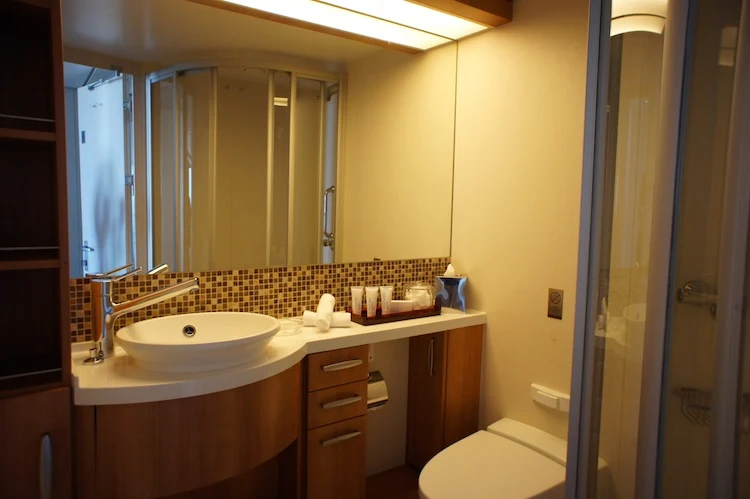 Monday – A morning in Venice
This was my third visit to Venice but I loved it like I did the very first time. I could have spent weeks strolling through the narrow streets and getting lost between the beautiful buildings and canals but we just had one morning. It doesn't sound like a lot but if you get up early and plan a few places you'd like to visit you can still see a lot.
My advice would be to head to St Mark's Square and then wander from there.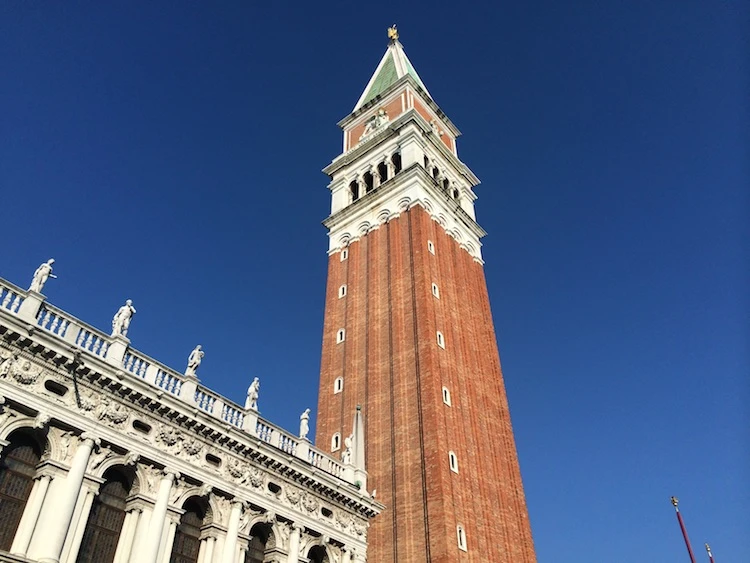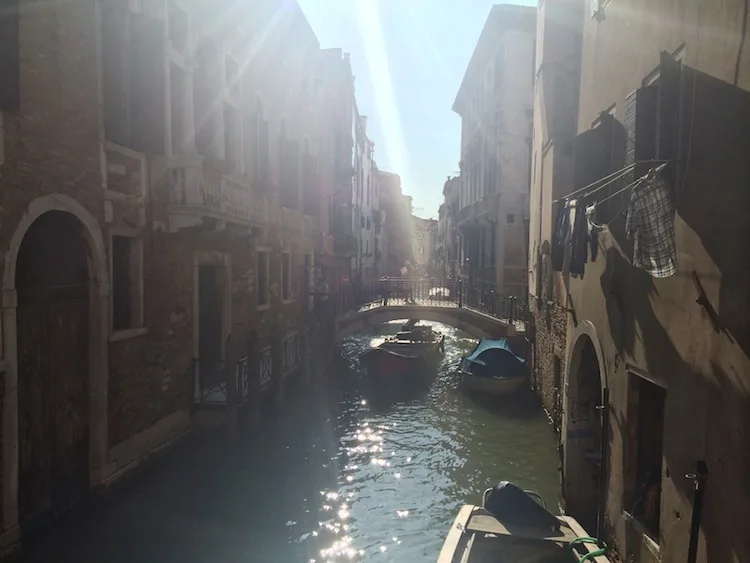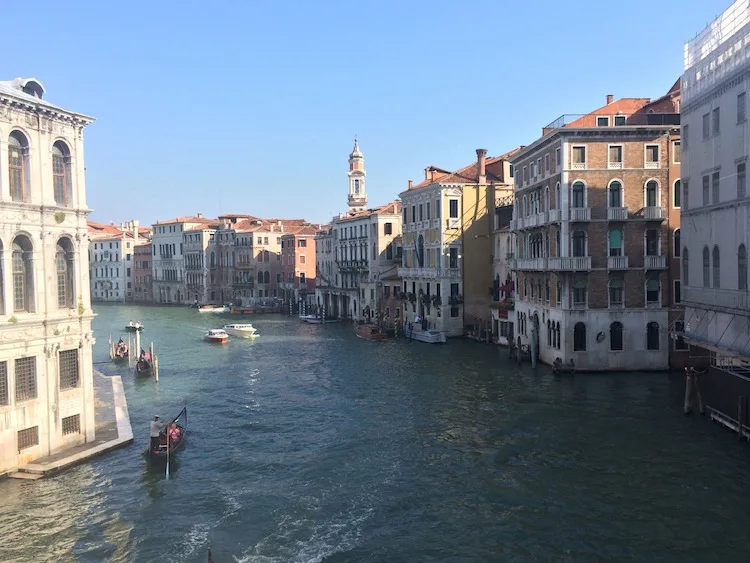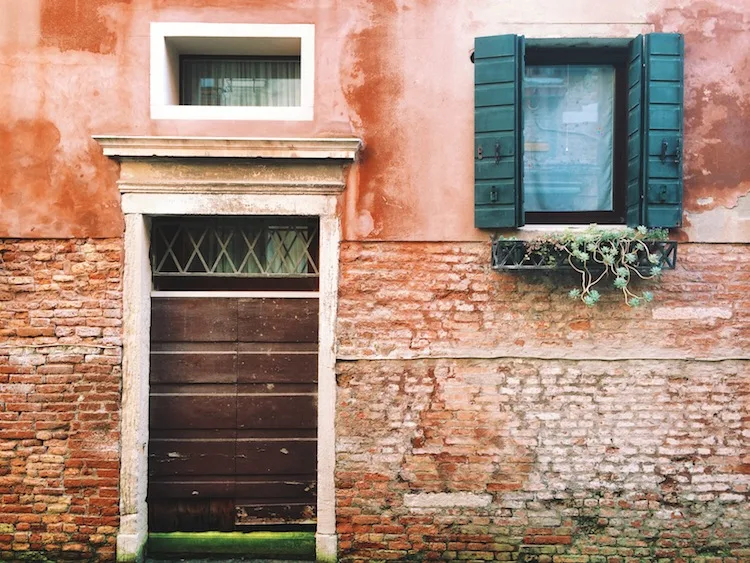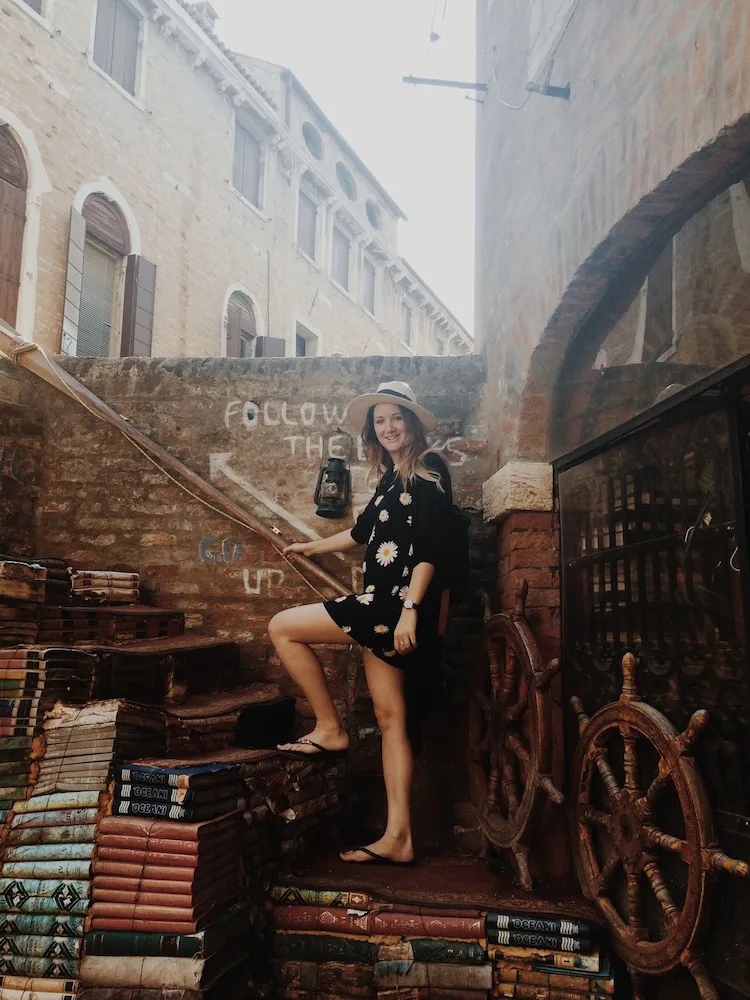 Don't miss a trip to Libreria Acqua Alta Di Frizzo Luigi. It's a gorgeous old bookshop with plenty of charm and character. In the back there is a whole staircase made from books!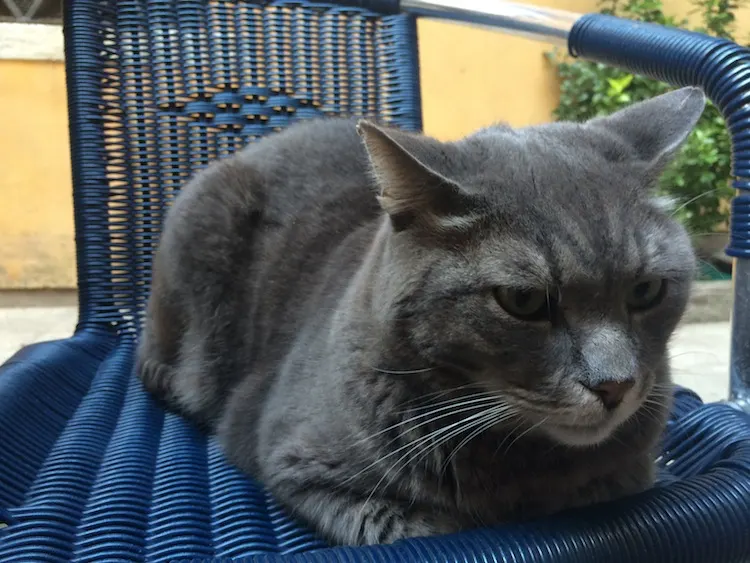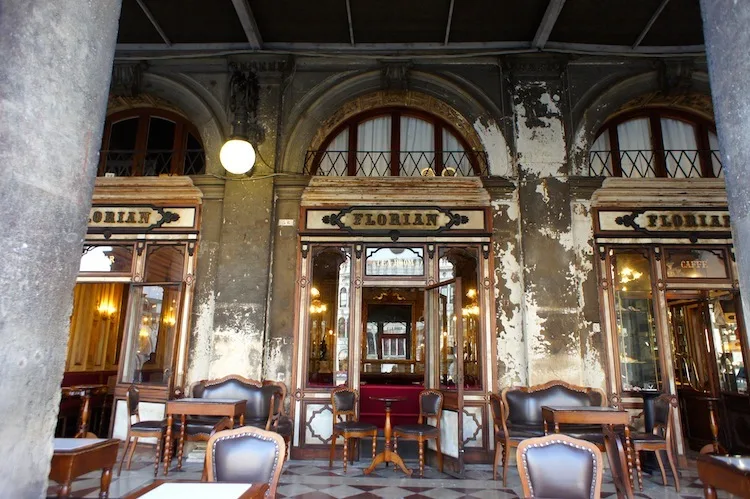 Florian claims to be the oldest café in the world and dates back to 1720. It's beautiful both inside and out and is in Piazza San Marco so looks out to St Mark's Church and the Campanile bell tower. Not a bad view for your morning coffee. Admittedly, it's touristy and a little pricey but it's so gorgeous it's well worth it. Embrace being a tourist and soak up the bustling atmosphere.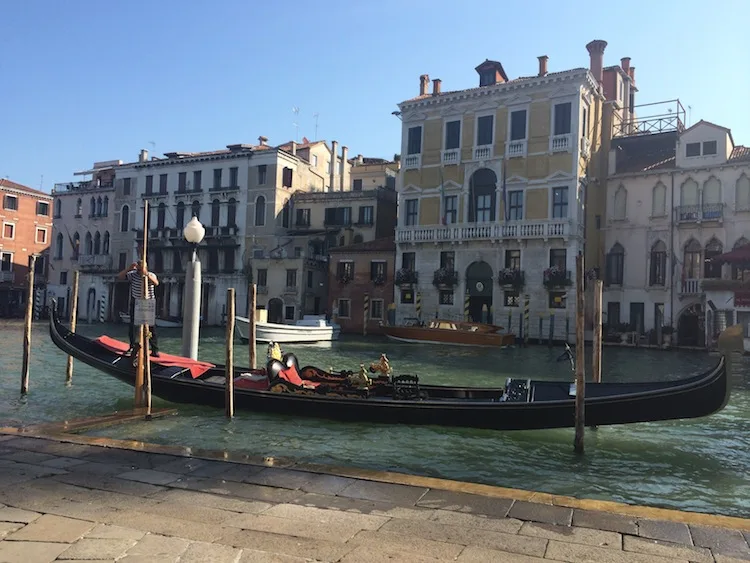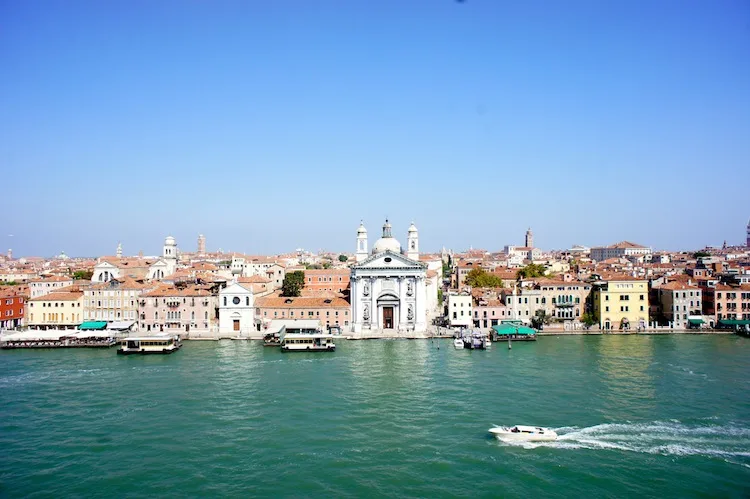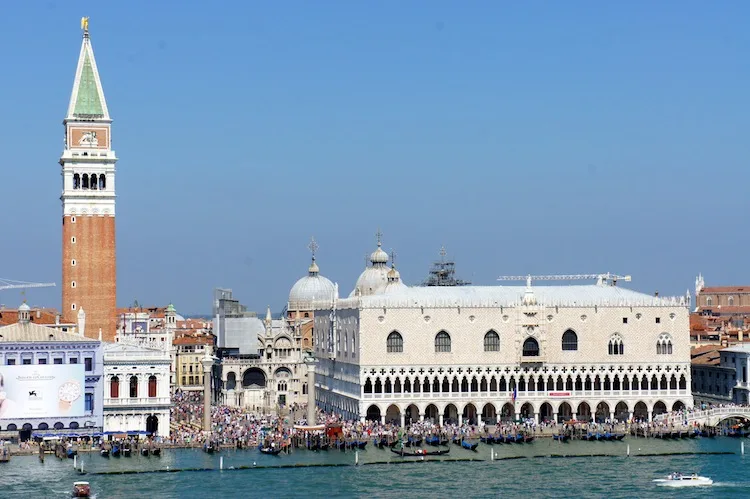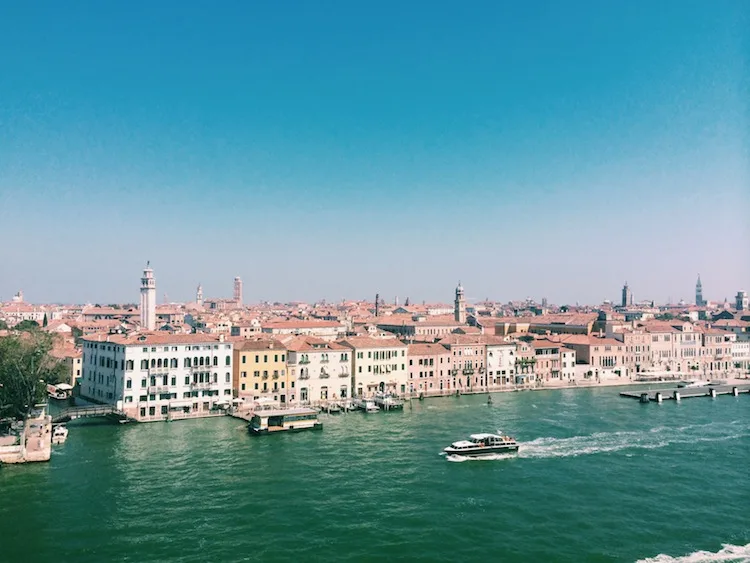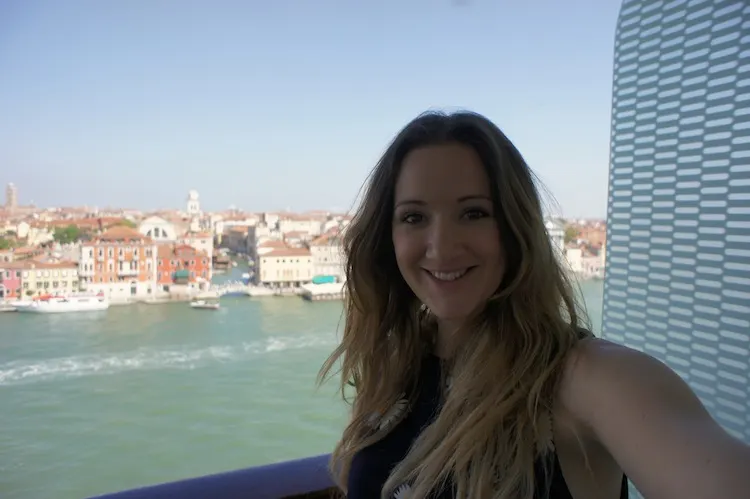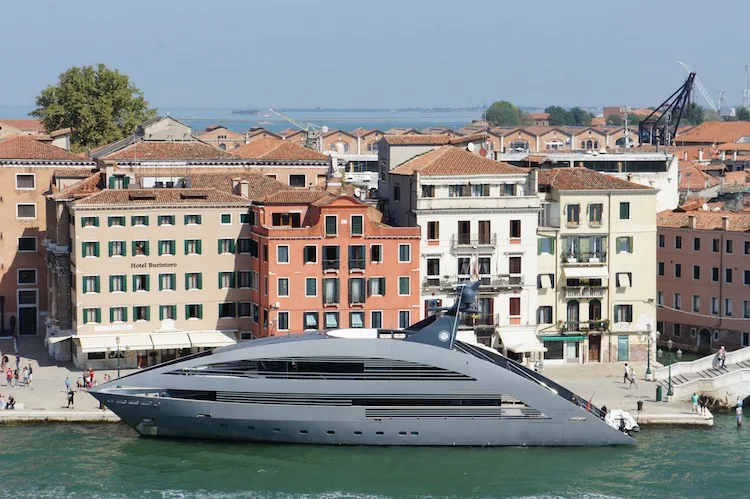 I had to include this photo because I've never seen a boat look so out of place! Who would buy a grey boat?
Travel Tip for Venice: It's busy. It's always busy. There is nothing you can do to avoid this and don't let the crowds put you off visiting because it's well worth it. To avoid the crowds as far as possible I suggest being 2 hours ahead of everyone else.
Have breakfast at 7am and start exploring when everyone else is still sleeping. It's beautiful to see a city wake up. Have lunch at 11.30am and dinner at 5.30pm and you'll miss the crowds and have a much more relaxing experience.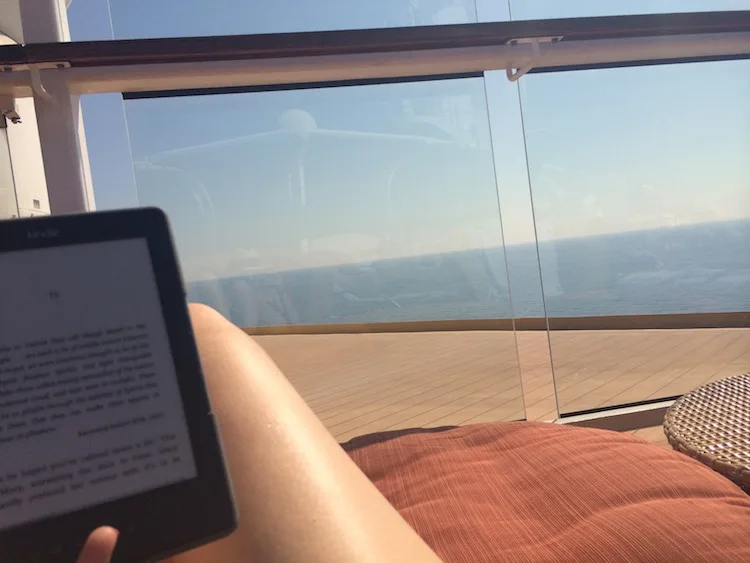 Yes, I did a lot of this while cruising!
The ship departed Venice around midday so we had lunch onboard at Bistro on Five. This is a laid-back bistro specializing in savory crepes.
After some time relaxing by the pool and soaking up the sun we met three of the executive chefs. We were lucky enough to be given a behind the scenes tour through one of the 12 galleys (kitchens).
There are 14 restaurants onboard and 162 chefs preparing breakfast, lunch and dinner for the thousands of guests. It's an enormous operation but everyone has a very specific role to fulfill.
After working in restaurants and kitchens myself, I was surprised at how calm and clean everything was. When you're preparing food for so many people it almost makes things easier as there was one galley where all the vegetables are prepared and one area just for bakers. I was mesmerized for a good 10 minutes by a baker making croissants. He rolled them into the perfect shape so quickly his hands became a blur while I practically drooled over his shoulder thinking about the buttery perfection I'd soon be munching.
The chefs gave us a cooking demonstration and I can honestly say I've never met such foodies before in my life. They spoke of flavours and smells and textures with infectious passion and enthusiasm. You can see how they got to be the executive chefs onboard because they don't just love food, the live food.
They again proved how efficient and organized the whole operation is as they quickly whipped up complicated dishes. All the ingredients are pre-prepared by a cook so it's easy for the chefs to whip a dish together.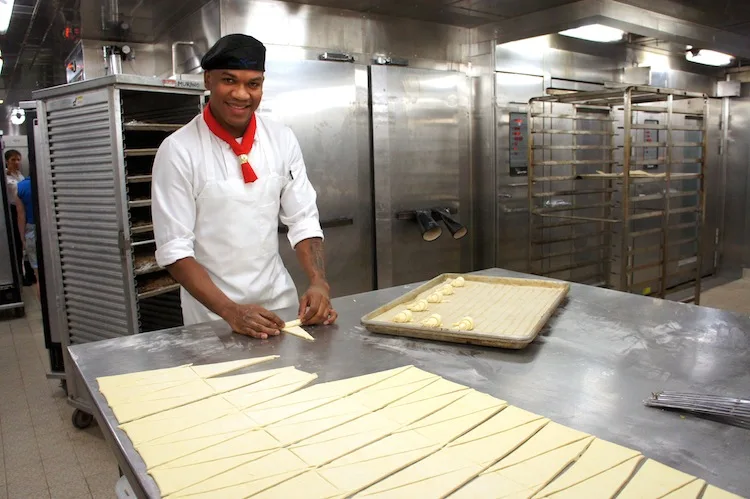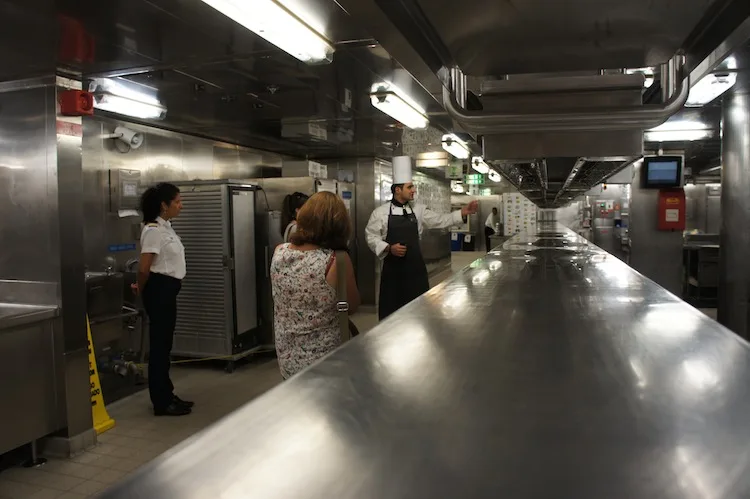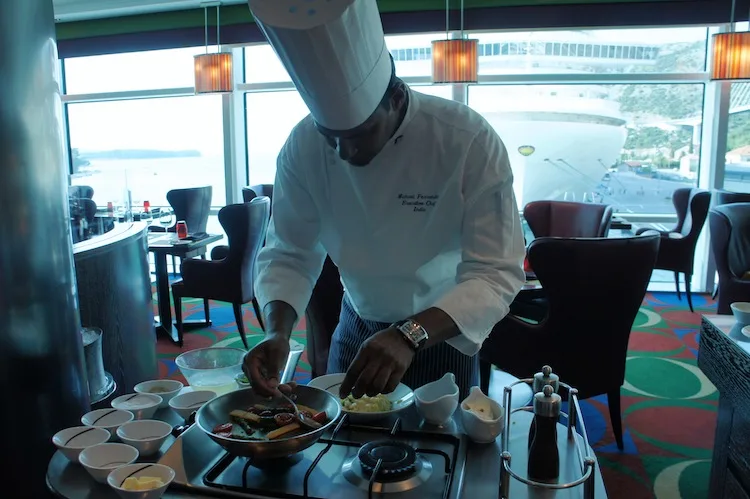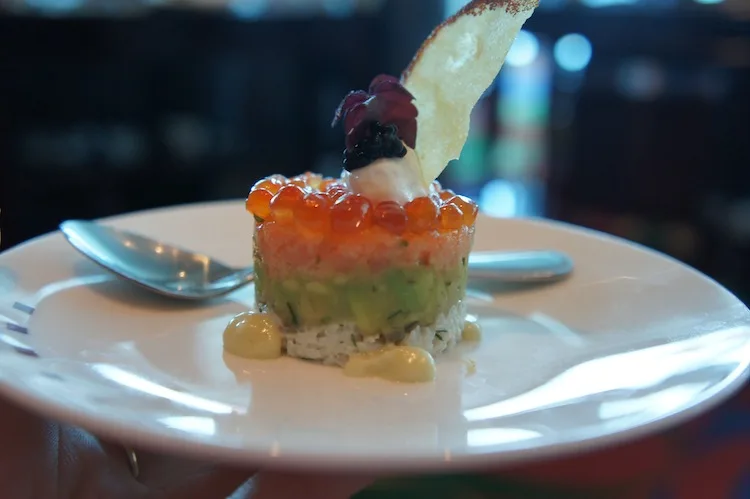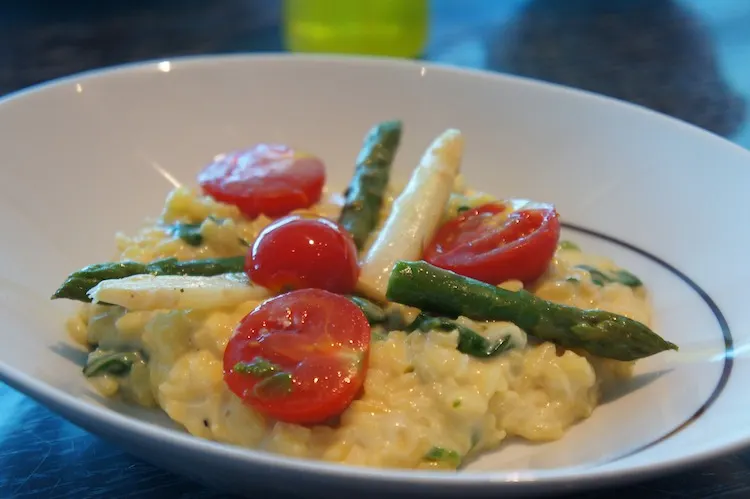 We began with a layered started made up of crab, avocado and smoked salmon. This was followed by the perfect vegetable risotto that was creamy and fresh.
This pretty much set us up for an entire week of eating and drinking as we made our way through most of the onboard restaurants.
I'll be blogging about my time in Dubrovnik tomorrow so stay tuned! Dubrovnik was my favourite stop on the cruise and I'm already planning a trip back there next summer.
Massive thanks to Celebrity Cruises who hosted my trip. All thoughts and options are, as always, my own.