Everyone has a routine when they travel somewhere new. I like to go straight to my hotel and get rid of my bags. I then head down to reception and ask the receptionist for a large map and for all their recommendations on places to go, see, eat, drink and things to do. I then ask for their favourite bar or café nearby where I'll go and sit for an hour and plot my adventures. I know I should probably do this before I arrive but it isn't until you get there that you get a real feel for a city.
I always find that the hotel receptionist is the best person to ask for a mini guide to the city. They usually live locally and will often go for lunch and after-work drinks close to the hotel so they have loads of great eating and drinking suggestions. You'll often find that the hotel receptionist isn't local which I see as a good thing. They can see the city as both a local and tourist so they can give you a great insight into the city.
While I was in Copenhagen I did exactly that. I stayed at the Kong Arthur Hotel where I was constantly asking the ladies behind the front desk for their local recommendations.
Before we begin with our insider's guide to Copenhagen, let me tell you a little bit more about the city…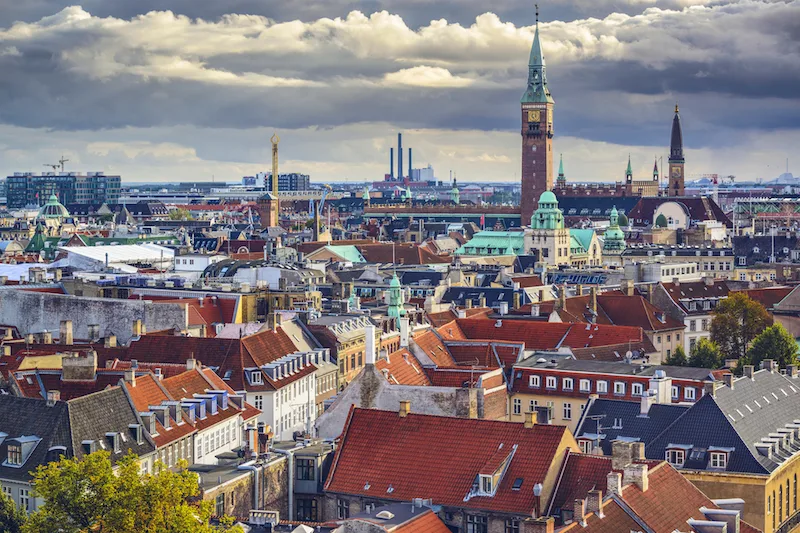 An Introduction to Copenhagen
Copenhagen, Denmark's capital city, has quickly emerged as one of the most popular city break destinations in Europe, as well as climbing the ladder as one of the most stylish cities in the world.
In addition to this, Copenhagen is often referred to as 'the happiest city in the world', with the quality of life in the Danish capital considered amongst the finest on the planet – not a bad tag to have! Many of the factors that make Copenhagen such a happy place and a liveable city are also behind its popularity with tourists, with the likes of fine architecture, interesting history, innovative food, tasty beer, beautiful nature and picturesque cityscapes making this an easy city to fall in love with.
Around every corner you can expect to encounter another symbol of the city's hip and forward-thinking vibe, whether it is an innovative art gallery, a unique restaurant or a 'hipster' beer taproom; this is a city that is effortlessly cool.
That's not to say that all of Copenhagen is tuned to the same frequency, there's plenty of history, heritage and old-age culture to discover too. From its charming cobbled streets that are oh so uncomfortable to cycle on, to its range of palaces, castles and offshore island forts; Copenhagen may well be bursting into life in the 21st century, but it won't deprive you of a little insight to a bygone era or two.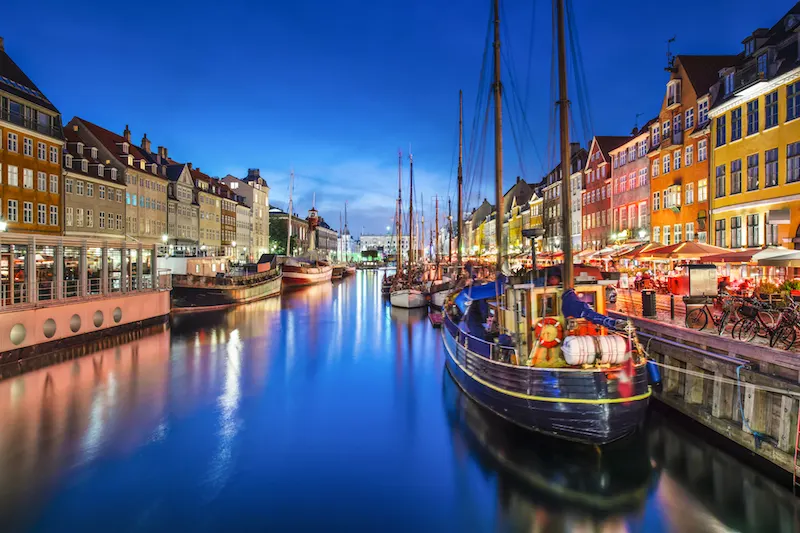 Let's look at the top 10 things to do in Copenhagen
Visit the Little Mermaid – The city's most famous attraction, this sculpture was inspired by Hans Christian Andersen's fairy tale.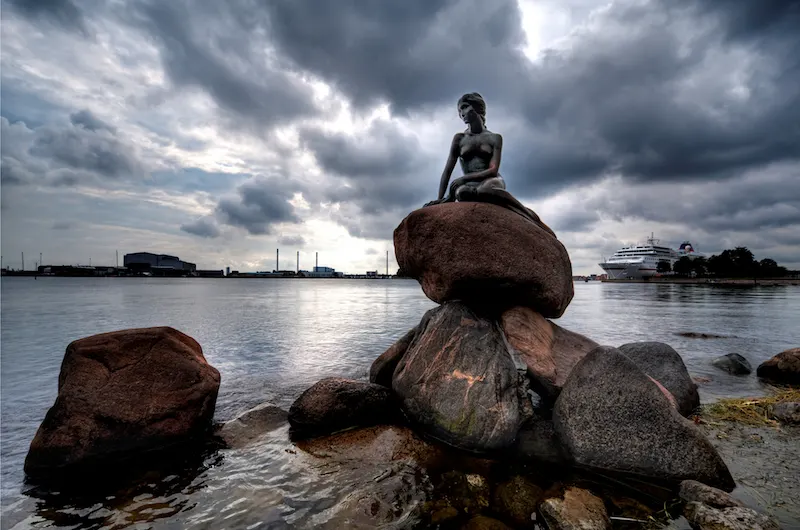 Head to Tivoli Gardens – Located just a few minutes from City Hall, this historic amusement park is particularly vibrant around Christmas.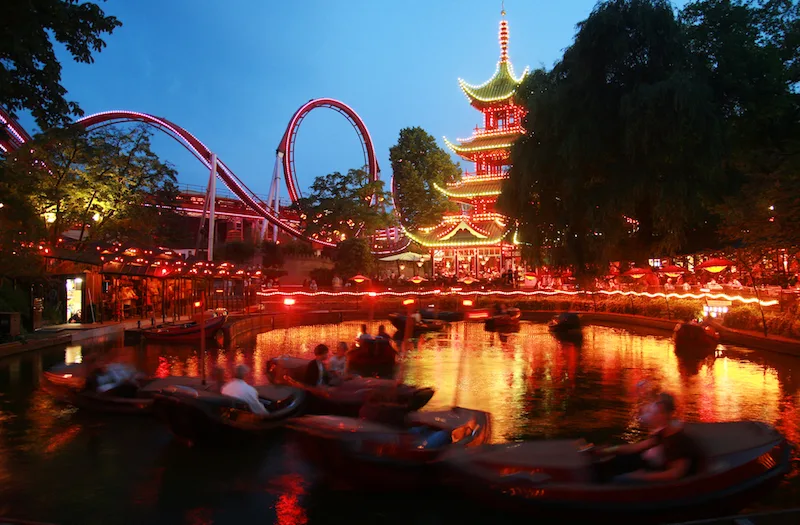 Check out Christiansborg Palace – Located on a tiny island called Slotsholmen, it contains the Danish Parliament, Supreme Court and Ministry of State.
Peruse Nyhavn Harbour – Cruise along the waters on a canal tour or sample some local cuisine in a cosy restaurant.
Visit Carlsberg Brewery – Even if it isn't your favourite beer, the brewery offers an interesting and fun tour, with free beer!
Gaze at Rosenborg Castle – Set in the heart of Copenhagen in the King's Garden, here you'll discover 400 years of royal grandeur.
Go shopping at Strøget – The city's largest shopping area is set on one of Europe's longest streets and offers diverse retail opportunities.
Explore the National Museum – Boasts exhibitions ranging from the Stone Age and Renaissance to modern Danish history and the Viking Age.
Photograph the Round Tower – This 17th-century tower is the oldest functioning observatory in the whole of Europe.
Visit Christiania – The freetown of Christiania is something like a permanent Glastonbury, a truly fascinating experience.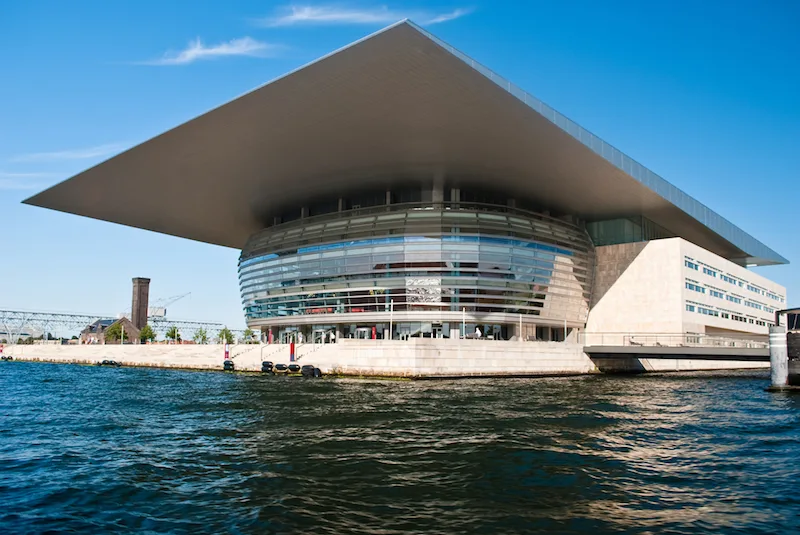 Getting around Copenhagen
Copenhagen rivals Amsterdam as one of the most cycle-able capital cities in Europe, and for many tourists, mimicking the preferred mode of transport of the locals is one of the best ways to see and interact with the city. If you're not one for exploring on two wheels, Copenhagen's S-Tog rail network and metro will see you crossing the city in the shortest amount of time, while the familiar CitySightseeing bus is a great option for those hoping to hop from attraction to attraction. Boats are another great source of transport for exploring the city, with DFDS Canal Tours providing a memorable means of experiencing Copenhagen.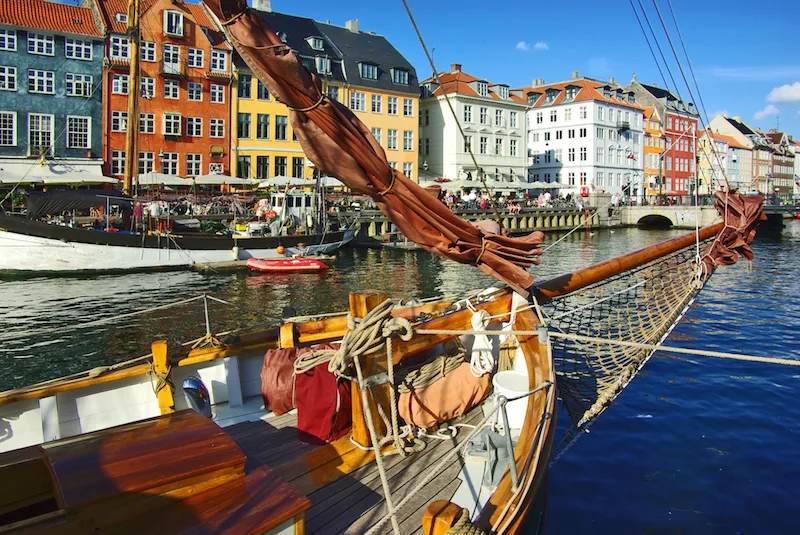 Now let's begin our insider's guide to Copenhagen…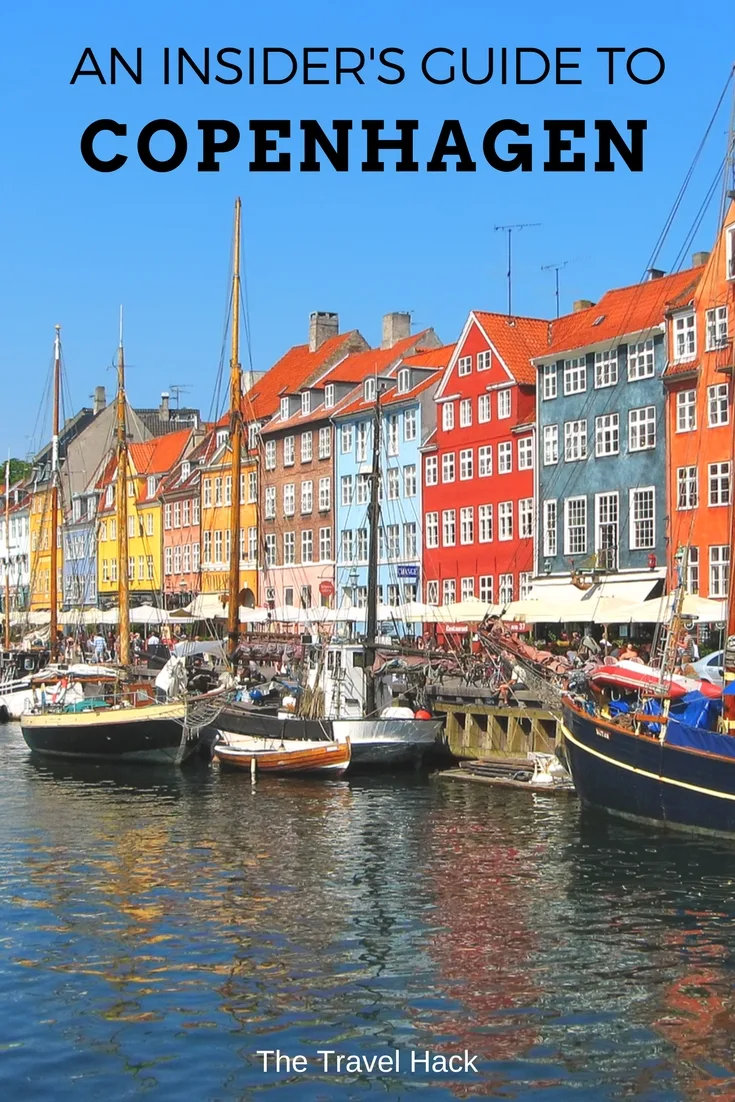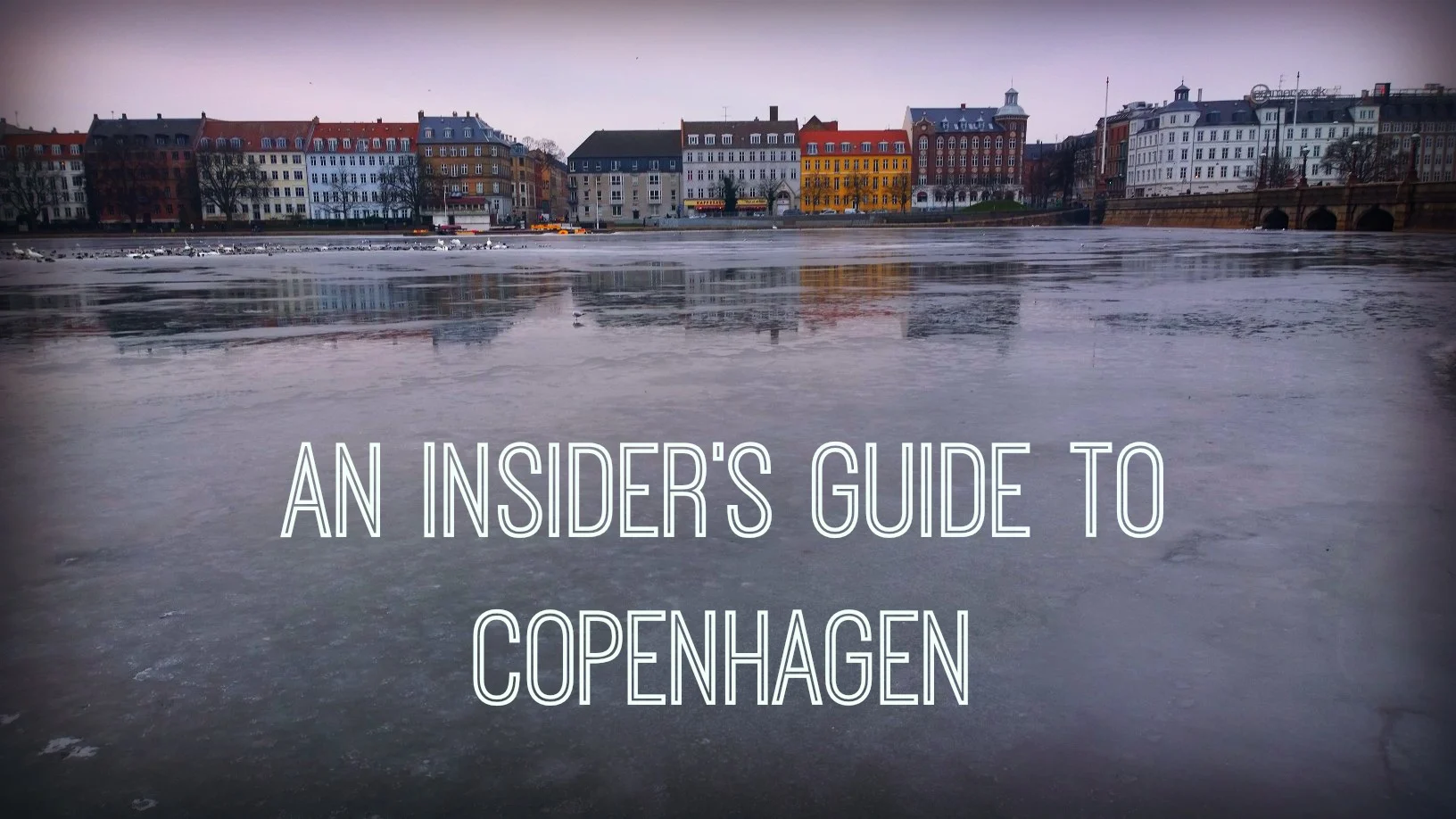 Name: Tatiana
Job: Receptionist at Kong Arthur Hotel
How long have you worked there: 6 years
Favourite place to eat in Copenhagen: Torvehallerne Market Hall
Torvehallerne is a high quality, organic food market around the corner from the hotel. There are 60 stands in this modern market serving Danish delicacies, international cuisine, coffee, cakes, drinks and fresh produce. This is a foodie paradise and not to be missed!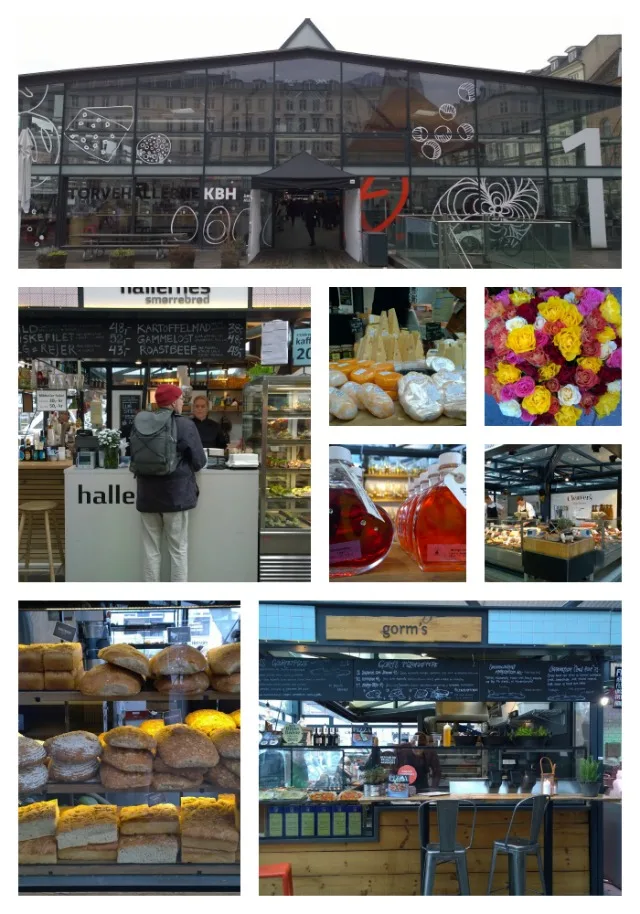 Best bar in Copenhagen: Ourselves Alone – A very small and cosy bar
Café Norden – This is a huge and old cafe in the center of the city where they make the best cocktails, coffee and open Danish sandwiches.
Mikkeller – An award winning brewery in the red light district where you'll find 19 draught beers and a really relaxed vibe.
Best café near the hotel: Café Munk
This is an India/Danish café and the combination is incredible. It's cosy and relaxing but still fun and energetic. It's next to the hotel, reasonably priced, has a strong wifi connection and the food is delicious.
Best place in Copenhagen for shopping: Strøget
This is the longest shopping street in Europe with two huge shopping malls and it's 1km long!
No.1 thing you can't miss in Copenhagen: The Little Mermaid
This was said in unison with Tatiana's colleague who was listening nearby. You really can't miss the mermaid!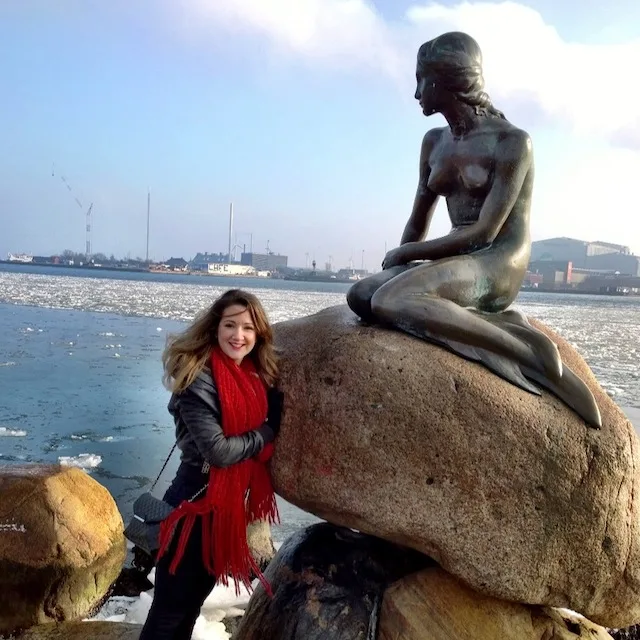 Tradition Danish meal: For dinner, the tradition meal is meat and potatoes. It's usually pork with brown sauce which is similar to a vegetable gravy. For lunch it's open Danish sandwiches.
Why are the Danish people so happy?
The Danish are a little bit cold when you first meet them but then they are open and very kind. We have the best economical system in the world and we have a thing called 'hygge'. Hygee is something we practice a lot in Denmark and it's that warm, cosy feeling. We get the family together and we like to be together. Hygee is also about communication between our friends and family and talking together.
What's your favourite thing about the hotel: The lounge and the breakfast. Our breakfast is organic and the whole hotel is as organic as possible. We are a green hotel. Our guests like our cosy hour where we have different drinks each night. We like to introduce guests to our Danish culture, especially hygee, and it's nice in the summer. We have a summer garden where our guests like to sit and have drinks during cost hour. You have to come back in the summer!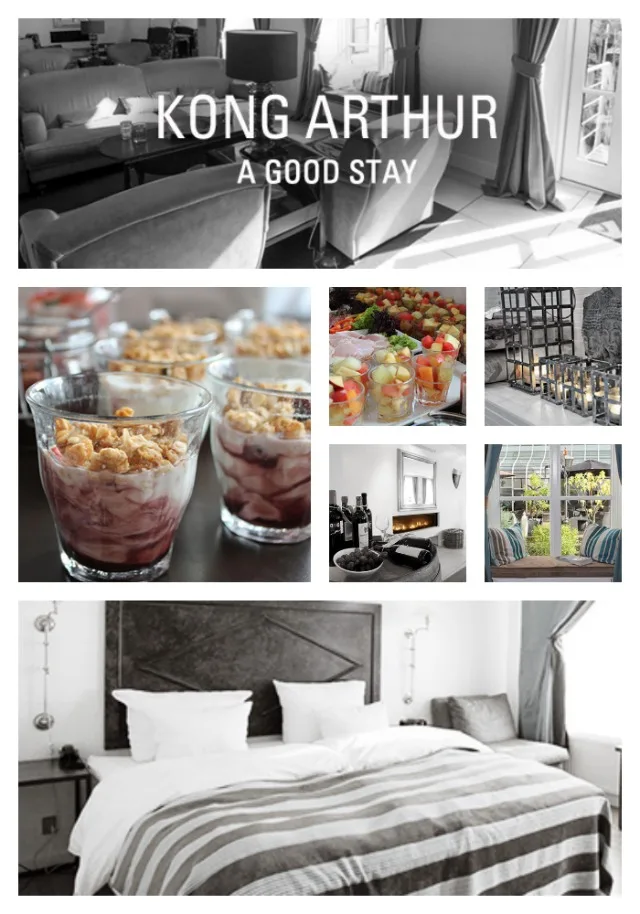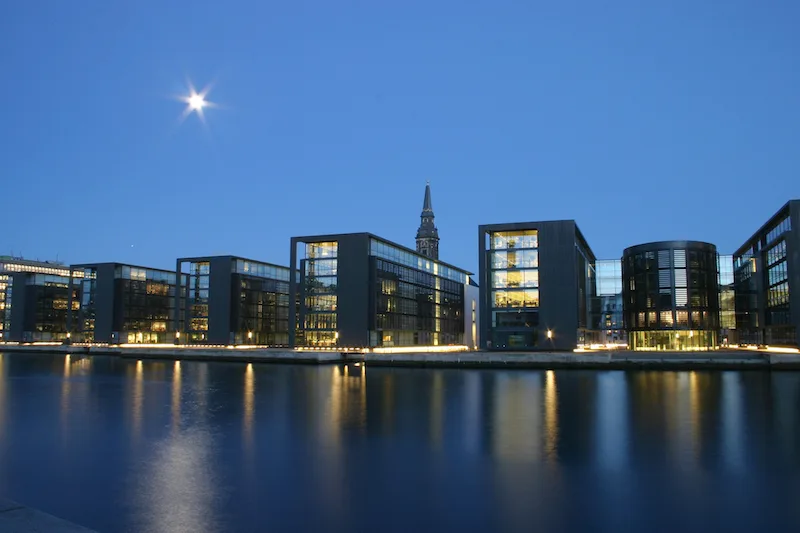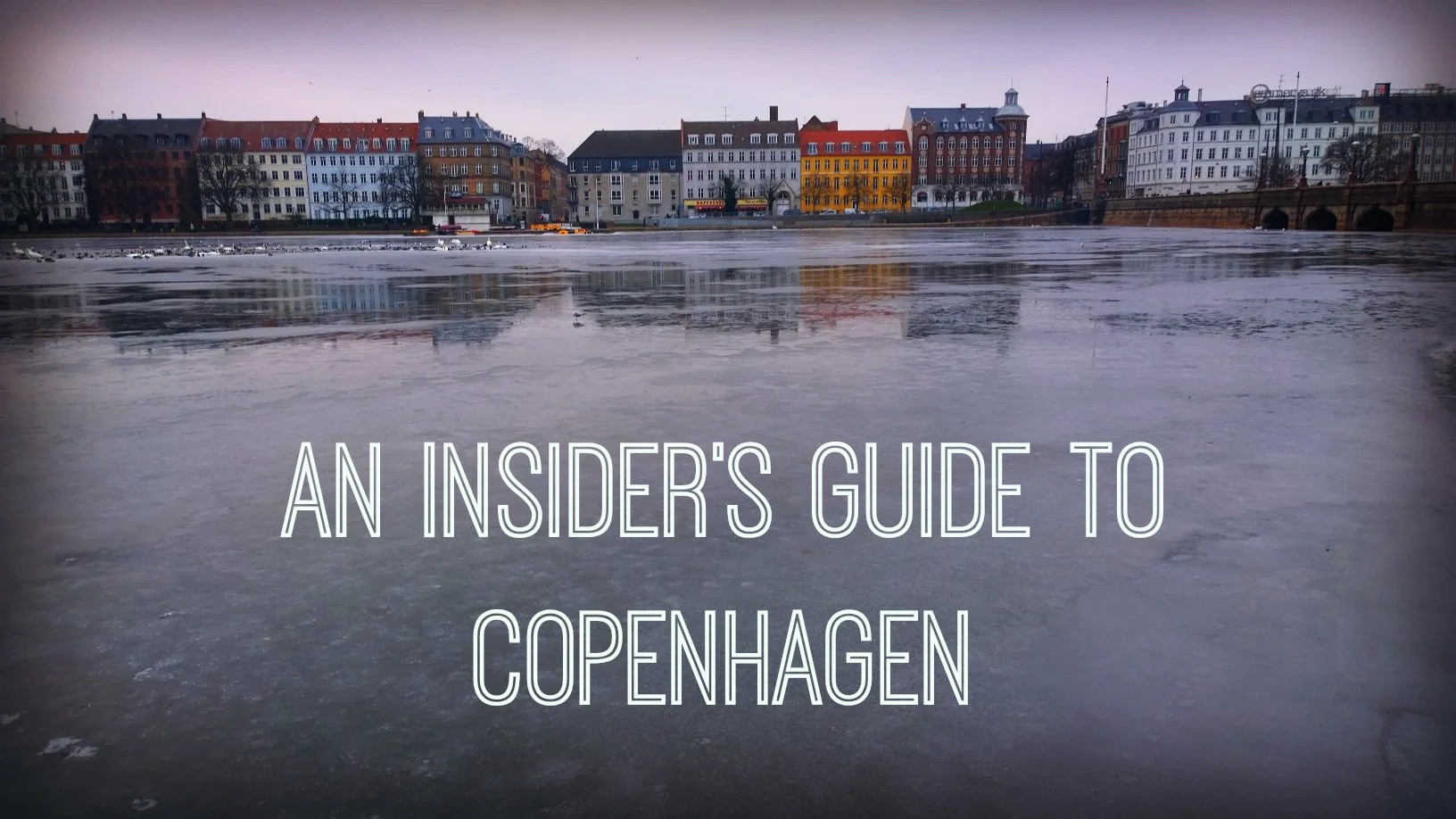 So there you have it, a mini guide to Copenhagen from Tatiana with some great places to eat, drink, sleep and be merry. If you have any more to add to the list, let us know in the comments below.
Here are some cool Copenhagen tours that can take the hassle out of your trip.