I've got to admit, it had never crossed my mind to visit Tenerife for 3 days before! It's the kind of place you go for a week or two, not for a long weekend, right? 3 days in Tenerife isn't long enough, surely?
I recently spent 3 days in Tenerife with my good friend and fellow travel blogger, Elle Croft.
It turns out that Tenerife was actually a fabulous place for a 3 day break and we managed to squeeze in so much! From golden beaches to waterparks, cocktail beach bars to cute little towns and even a national park with epic views.
Here's what we got up to with 3 days in Tenerife…
Arriving into Tenerife
Elle and I flew out on Tuesday night and arrived very late so picked up a hire car and went straight to the hotel.
We were staying at the Allegro Isora Resort on the west coast of Tenerife. The hotel was absolutely fine. Nothing to write home about but it was clean and spacious, a great price and lovely swimming pools. It was perfect for the busy trip we had planned.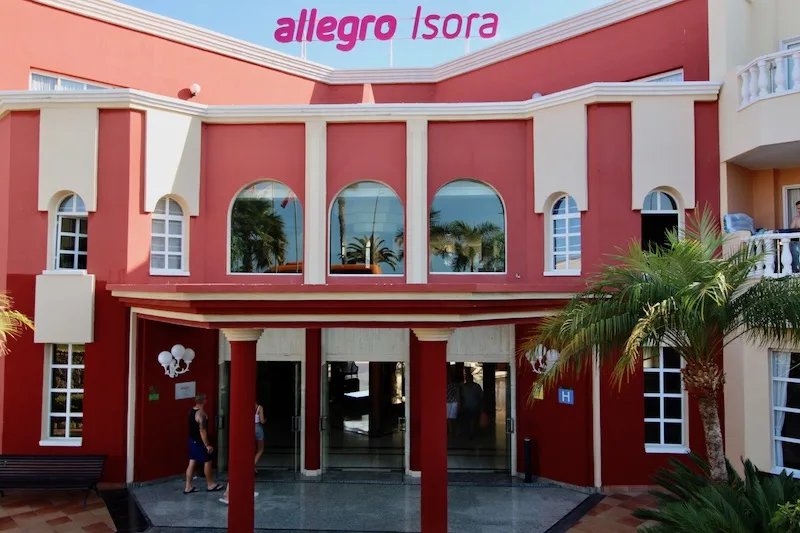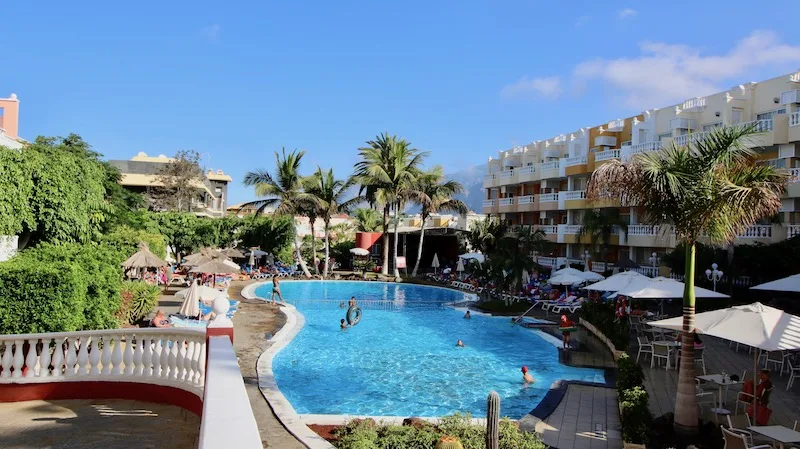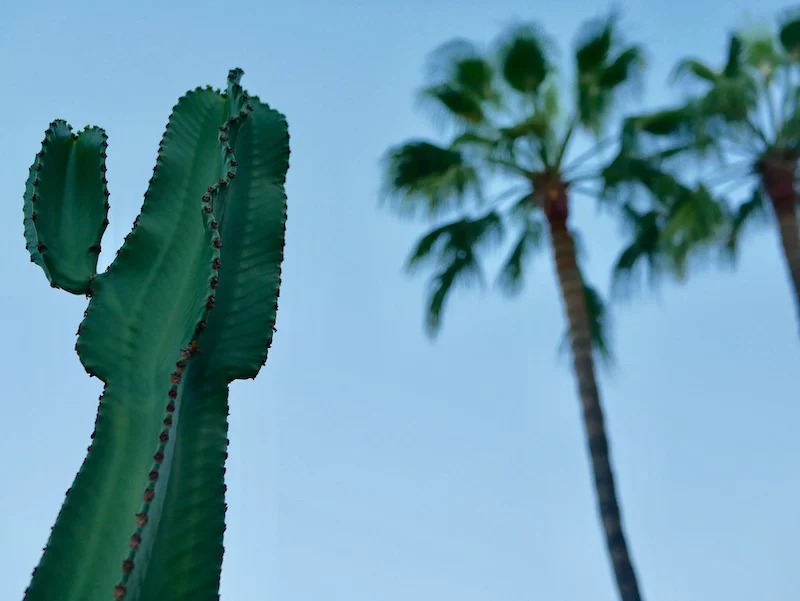 An itinerary for 3 days in Tenerife
Day 1 in Tenerife
We enjoyed a quick breakfast at the hotel (mostly because it was included) then drove to Los Cristianos, one of the most popular and bustling towns on the southwest coast of Tenerife.
It was so nice to feel the hot sun on our skin, particularly knowing that it was cold and rainy at home. This is one of my favourite things about the Canary Islands – it's less than a 4 hour flight from the UK but the weather is hot, hot, hot! It's actually hot all year round with winter temperatures rarely dropping below 20 degrees during the day – so it's a great place for some winter sun.
Dressed in shorts and bikinis we felt pretty smug as we walked along the boardwalk and had ice creams under the swaying palms.
It was at this point that I felt myself relax. Yes, this is what holidays are all about. Beaches and ice creams, sunshine and swimming, long lazy walks with no destination in mind and no plans other than to have fun.
We went for lunch at El Cine, a basic but beautiful seafood restaurant just behind the main street. It's the kind of place you could easily walk past if you didn't know it was there but Elle had done her research and dug this place out from the thousands of online tips!
We had a feast of octopus and prawns with a juicy tomato salad and potatoes.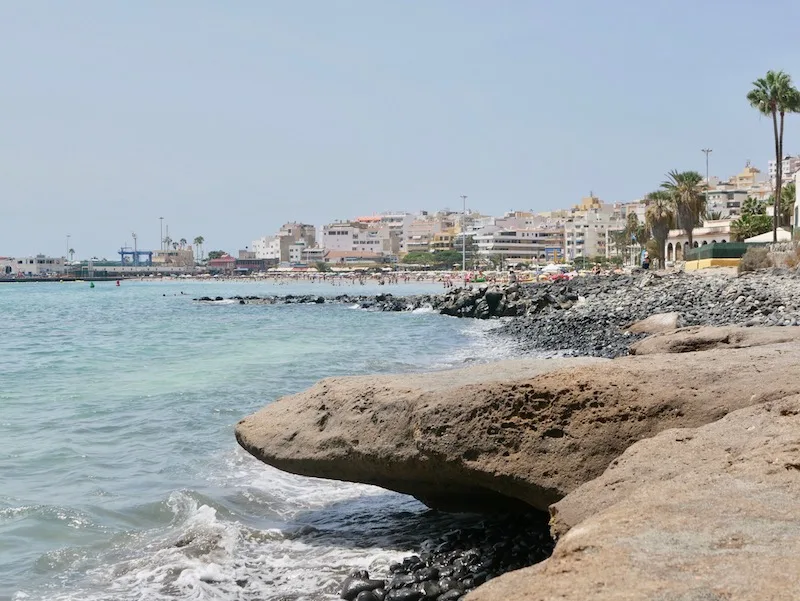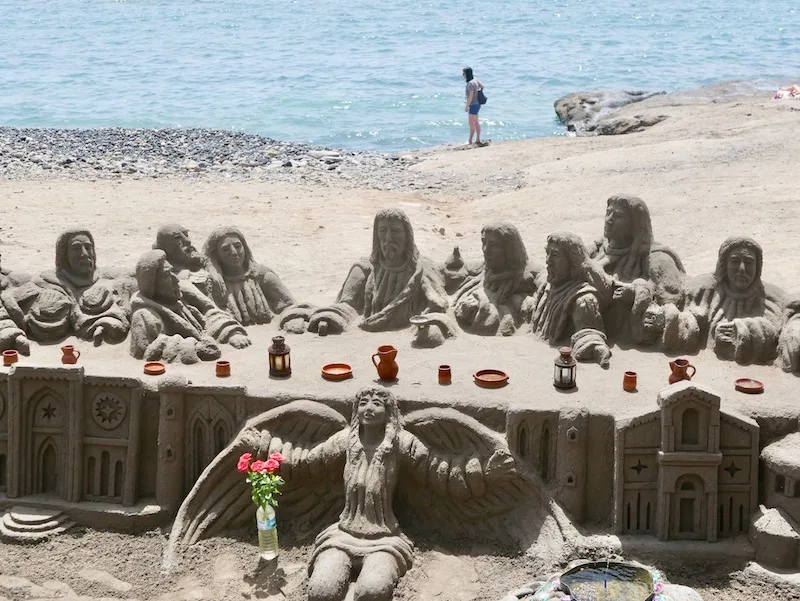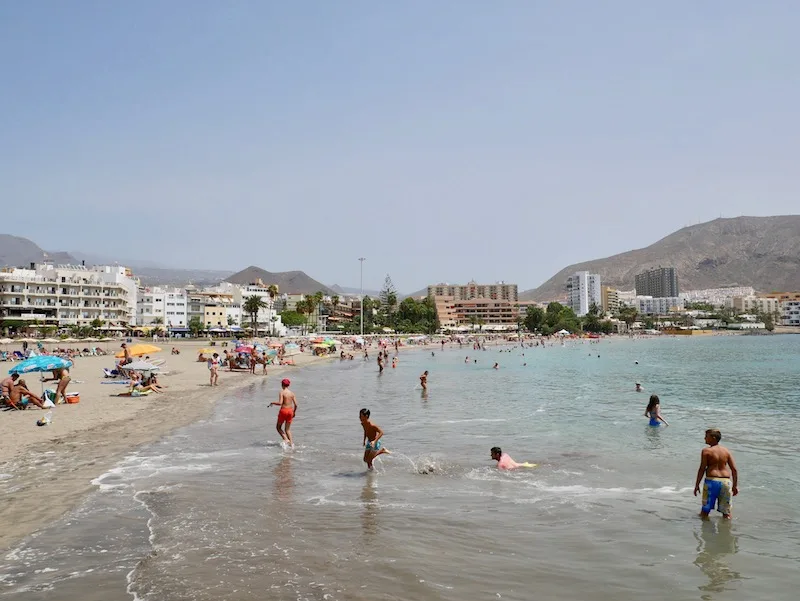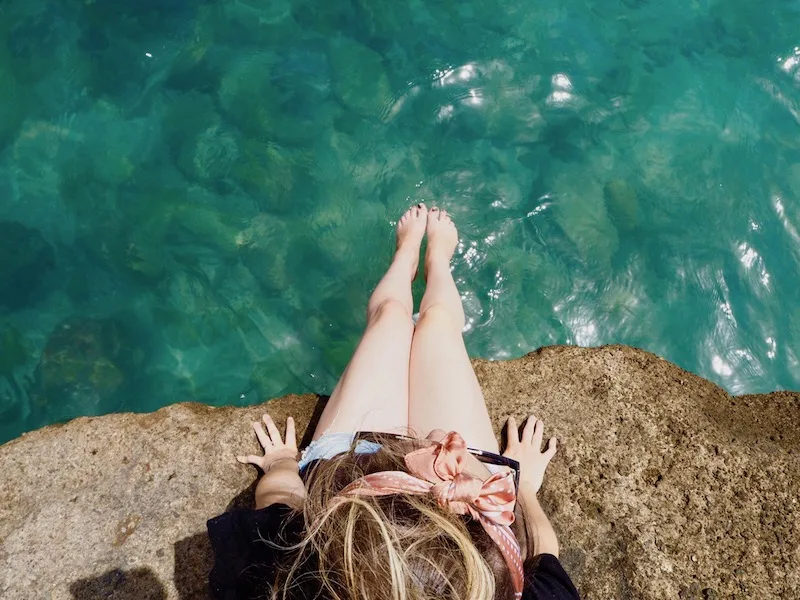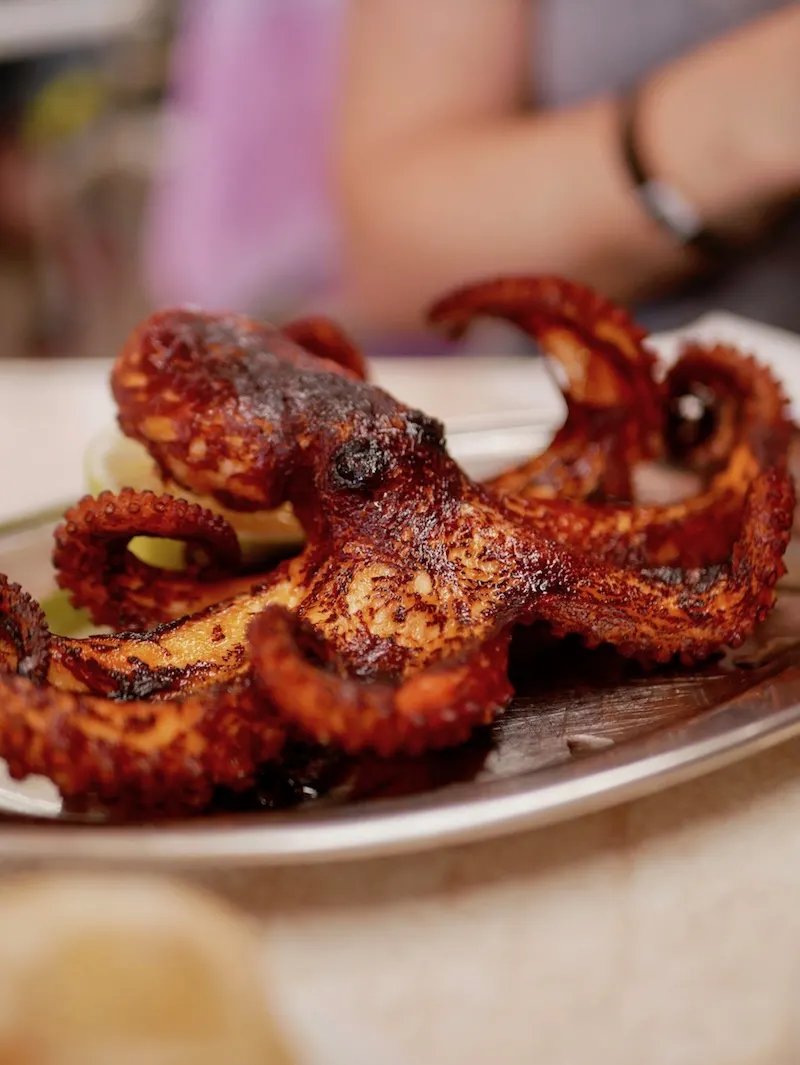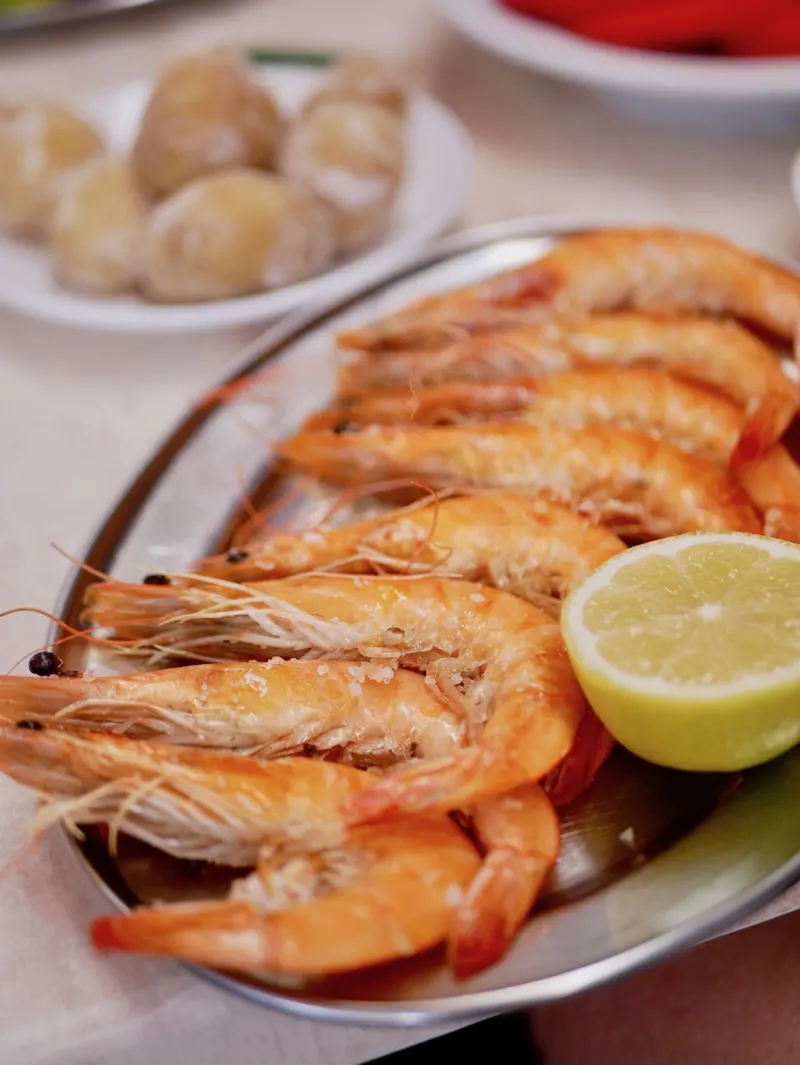 We then hopped back in the car and made our way to Playa de la Tejita, a beautiful beach with a stunning view to Montana Roja. This huge red mountain forms a stunning view and supposedly shelters the beach from the wind. Well, the wind must have been blowing from a different direction this day as it was possibly the windiest place I've ever been! The sand swept across the beach creating a misty cloud effect which was gorgeous, but not so nice when you stood in the middle of it! We had a quick walk but then rushed back to the car as the sand whipped at our bare legs, stuck to our sunscreen and turned our hair into bird's nests. Yes, we were a bit of a mess by the time we got back to the shelter of the car!
It was time for something a little more peaceful!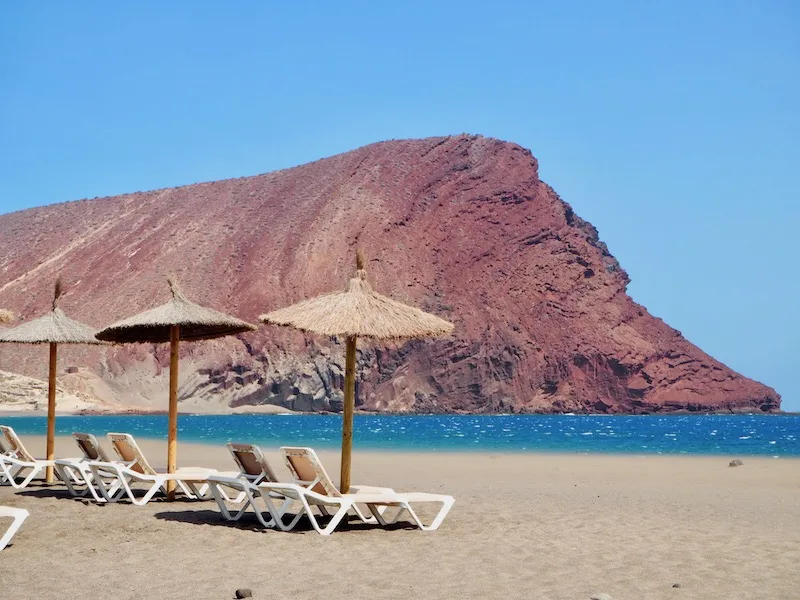 We made our way to Playa de Torviscas, another lovely and bustling beach town where we stumbled upon the perfect beach bar. Sitting beneath the straw parasols and drinking cocktails while digging our toes into the sand and we couldn't help but feel lucky. It was a Wednesday afternoon and all our friends were in work and we were drinking cocktails on the beach. Winner.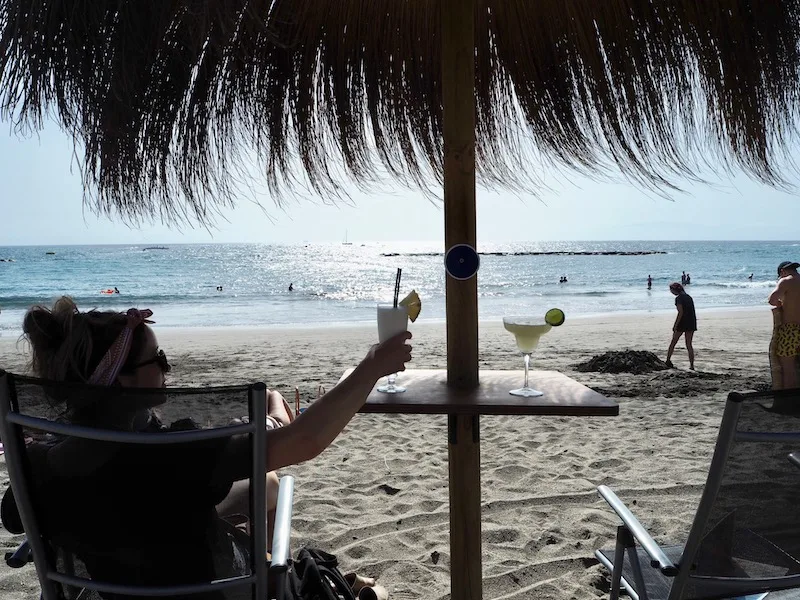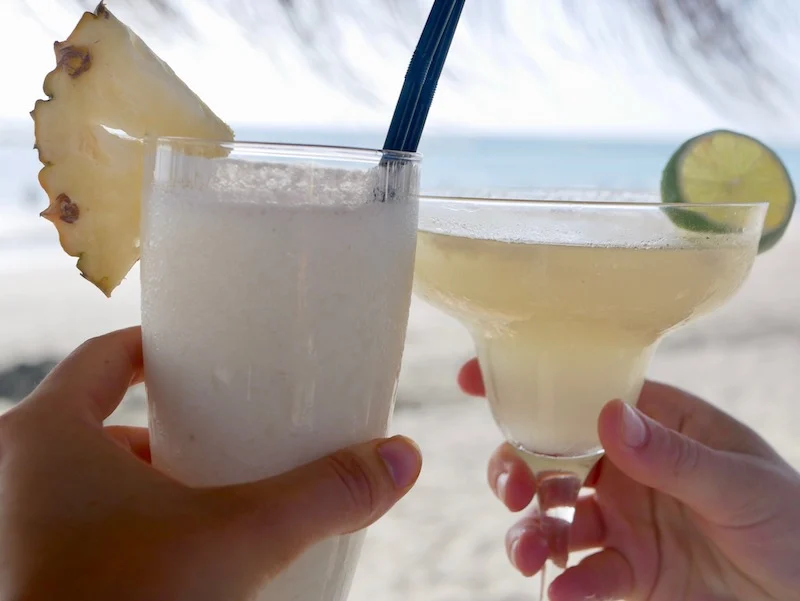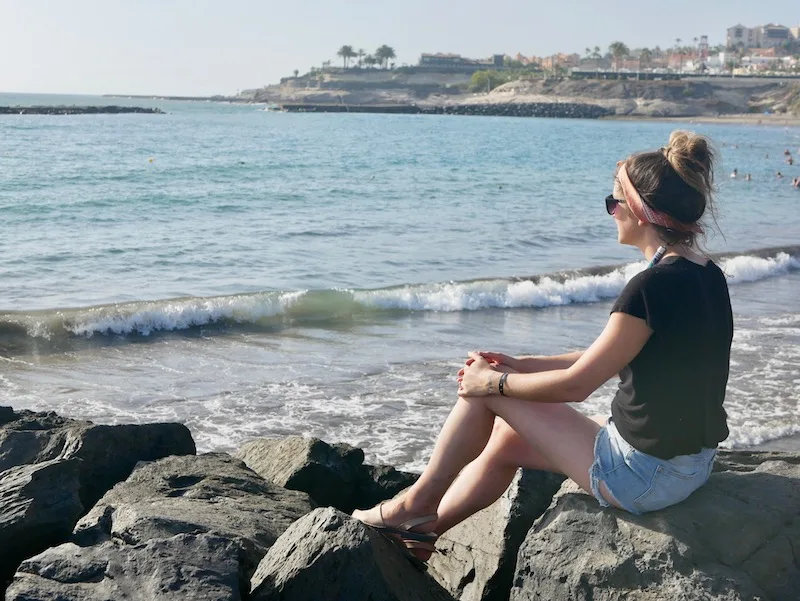 Our next stop was Los Gigantes, a pretty town that is known for its beautiful sunsets. Giant rock formations curve around the town like a protective arm. They make a very pretty backdrop but also shelter the town and make it feel like a calm little bubble of warmth. A winding road snakes down the mountain to the town but you can't drive far without wanting to stop and take photos!
We eventually made it to the bottom and walked to the harbour where we found a perfect restaurant for dinner. We ate at Restaurante Mamma Lucia where we drank crisp white wine and watched the boats bobbing on the water.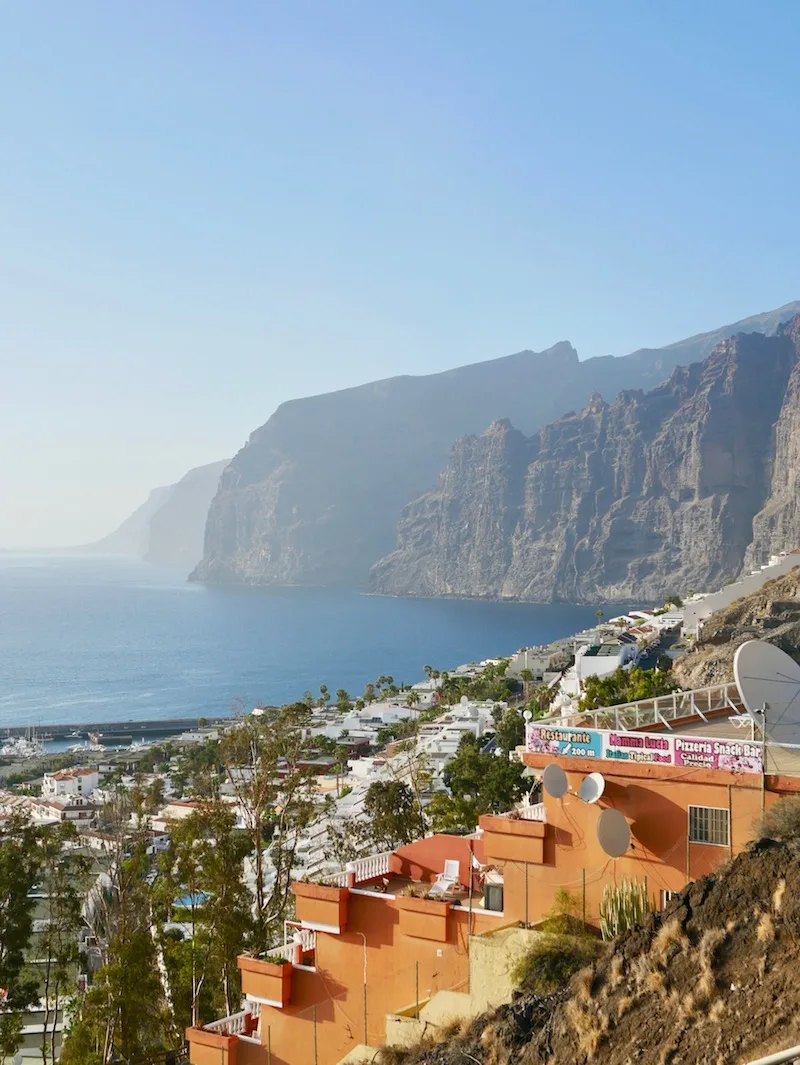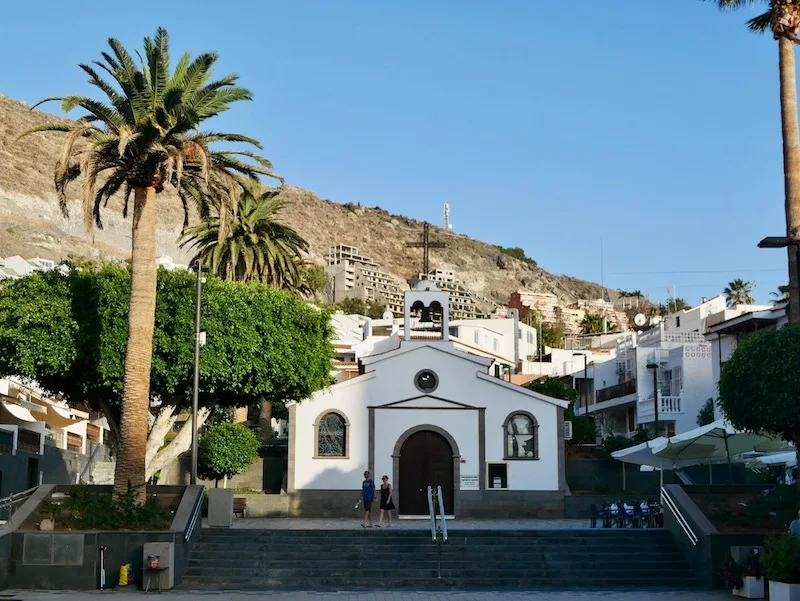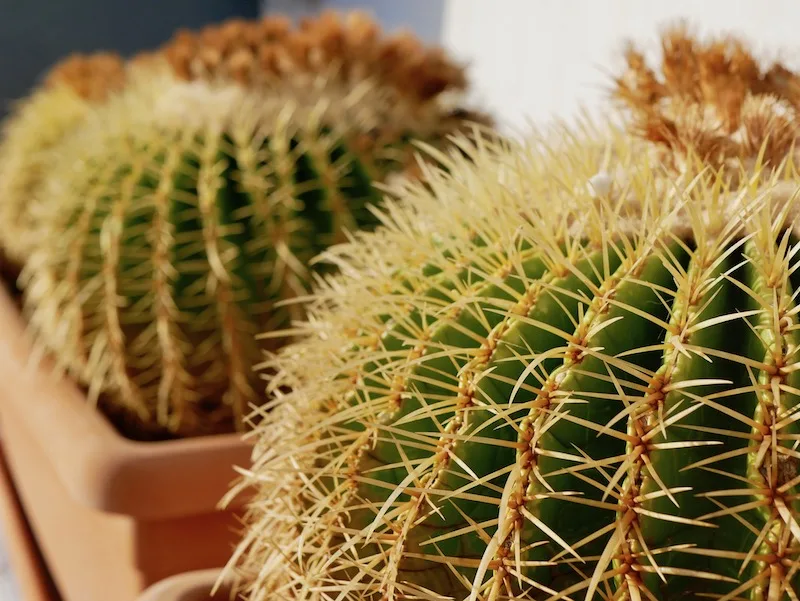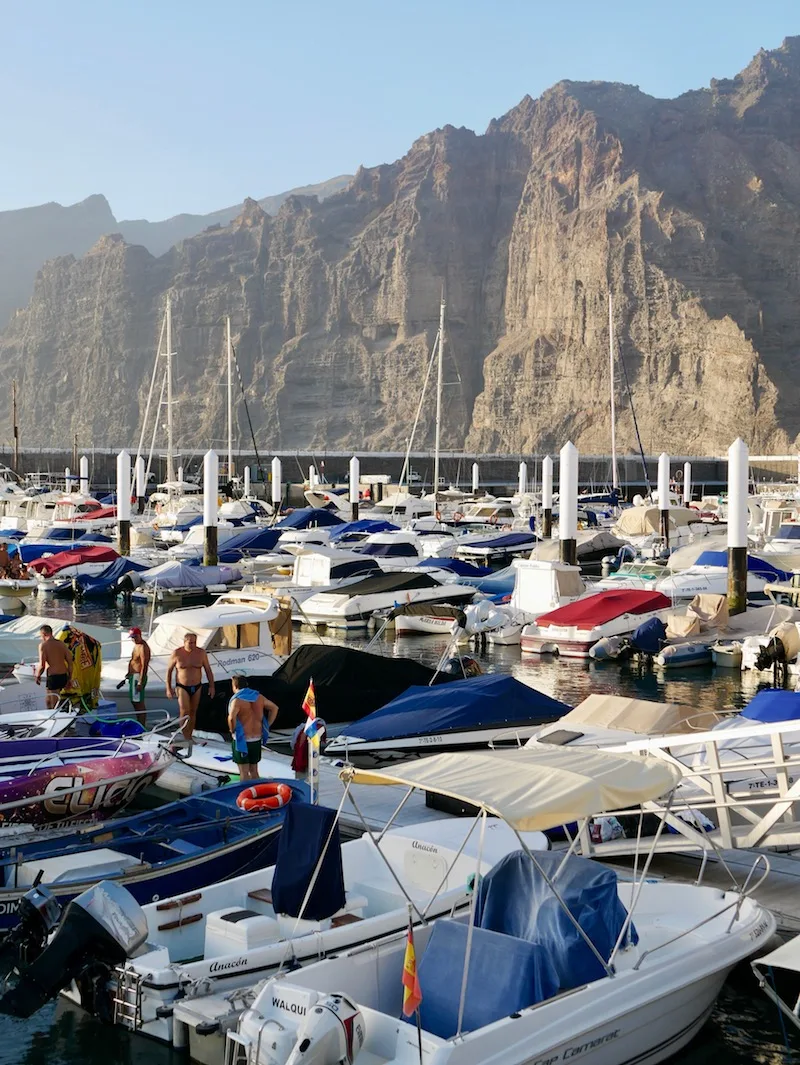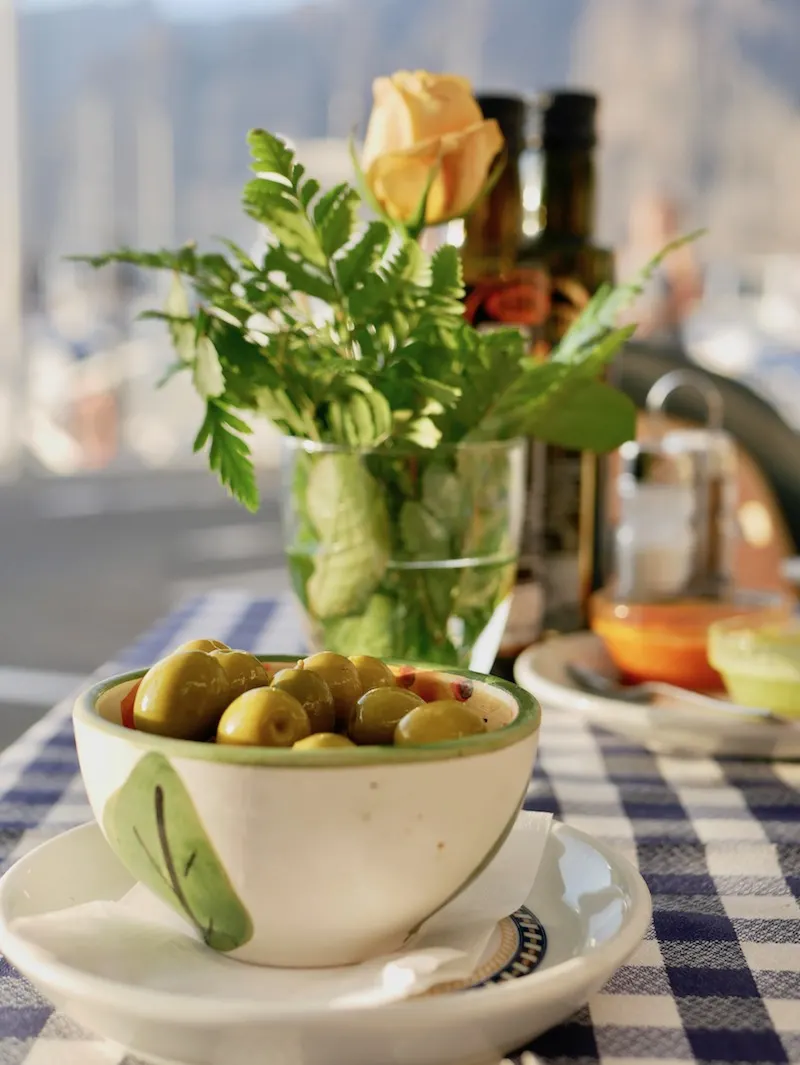 The first of 3 days in Tenerife was absolutely idyllic. What will the next 2 days bring…?
Day 2 in Tenerife
The next morning we got up early and walked to the beach next to our hotel, Playa de la Arena. I've got to admit that I don't normally like the idea of black sand beaches but this beach was just so beautiful. The black sand looked like it was filled with tiny flecks of diamonds, sparkling and shining in the sun. It was so soft and contrasted against the blue sea and the green cactus beautifully.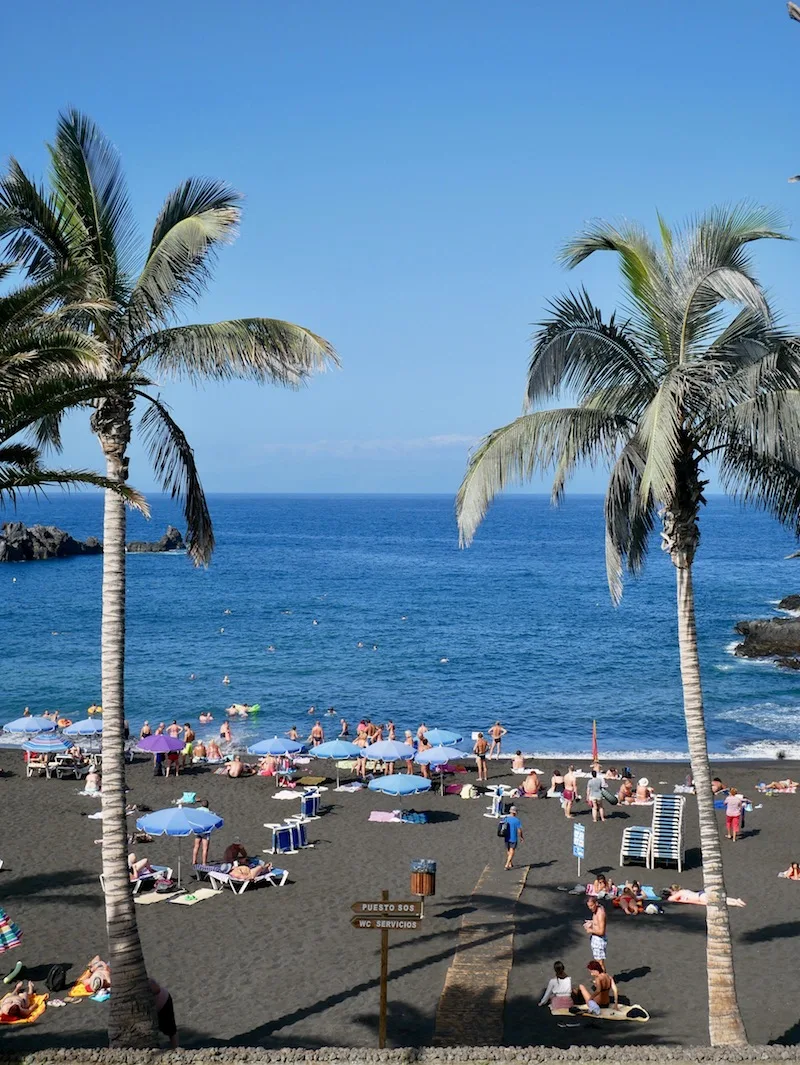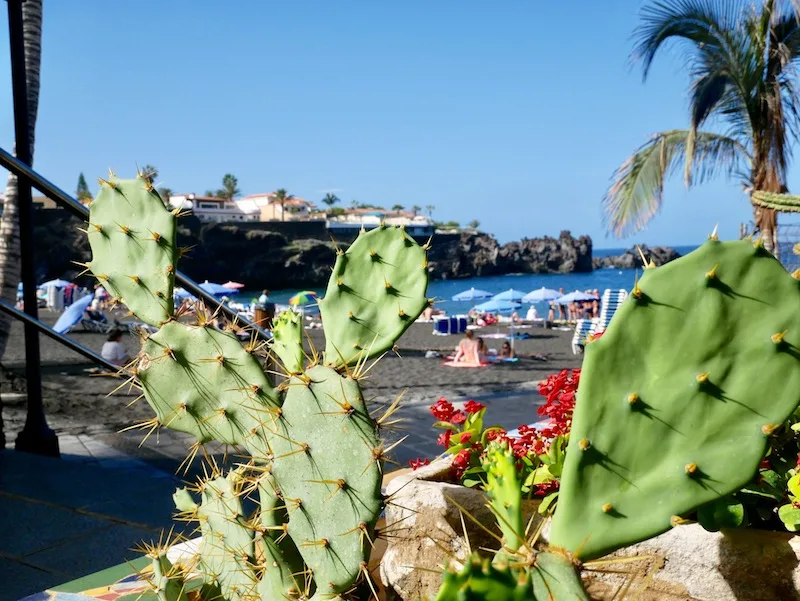 We then made our way to Teide National Park, a stunning park centred around Mount Teide, the tallest mountain in Spain.
We'd planned to drive to the base of Mount Teide and get the cable car to the top. We thought the drive would take about an hour but the views along the way were so amazing that we had to keep stopping. It felt like we were on the moon with the stark landscape and red rock formations. We started the drive thinking this area was a bit of a dust bowl, and ended it thinking it was the most incredible natural landscape you could imagine.
The road zigzagged through along what felt like another planet and soon we were in the clouds and then above the clouds. With blue skies above us, a thick blanket of fluffy cloud below us and the stark landscape as far as the eye can see, it's easy to see why we kept stopping to take photos!
We eventually made it to the cable car only to find it was closed due to the wind. But weirdly, we didn't even feel disappointed because the drive up here had been worth every second. We had a slice of cake in the café and enjoyed the gorgeous views before heading back down.
If you're planning to see more of Mount Teide then check out this 6 hour hiking tour which includes a ride in the cable car.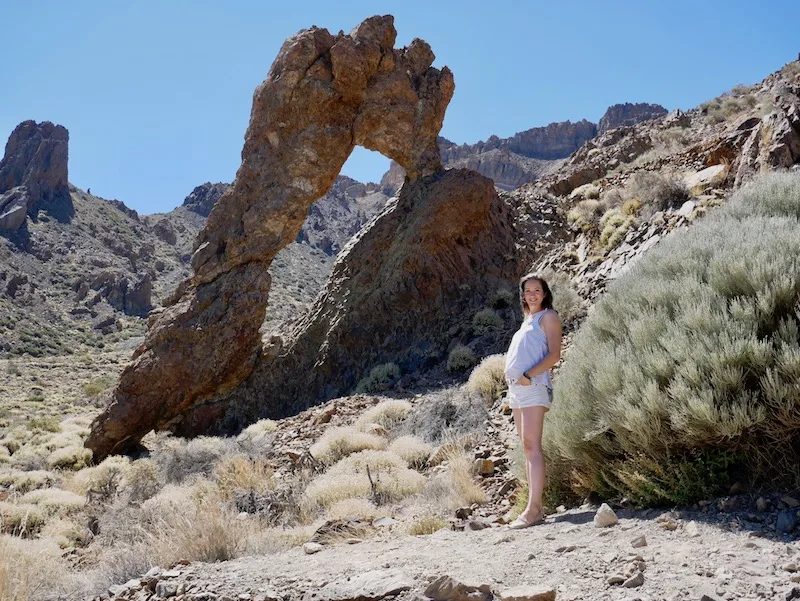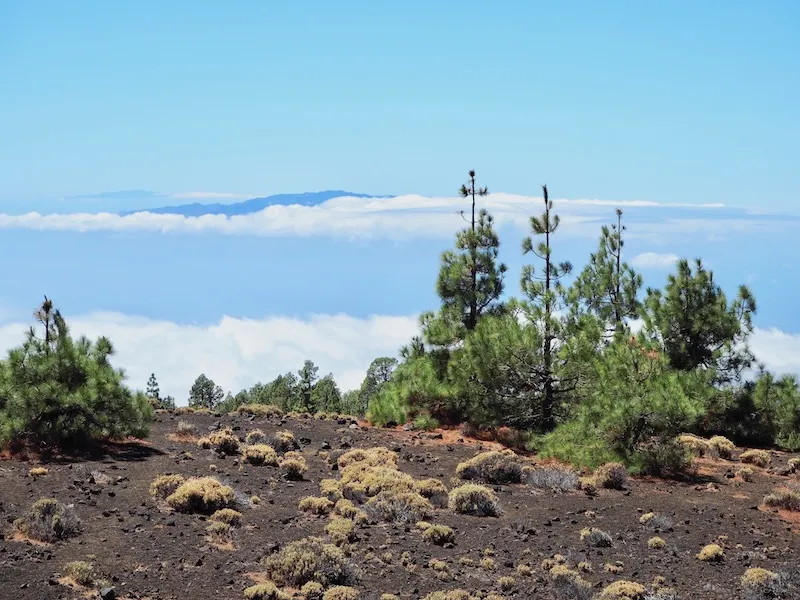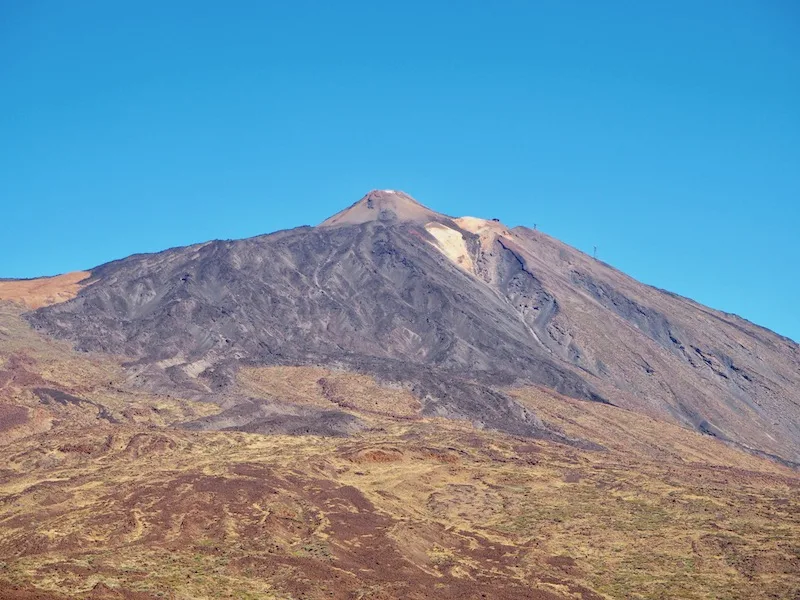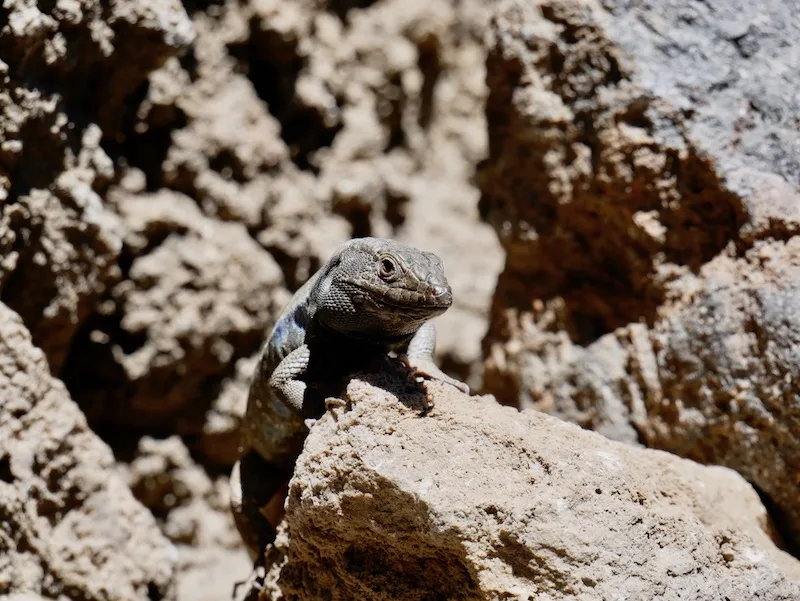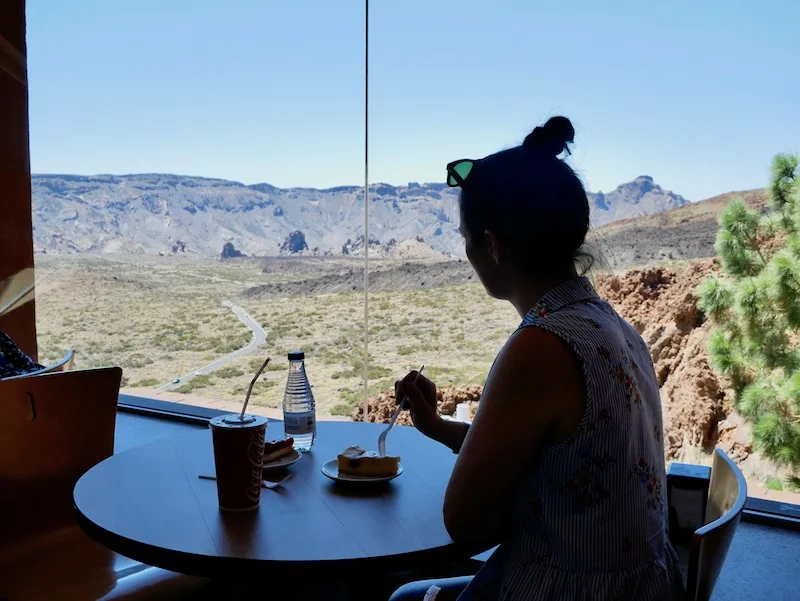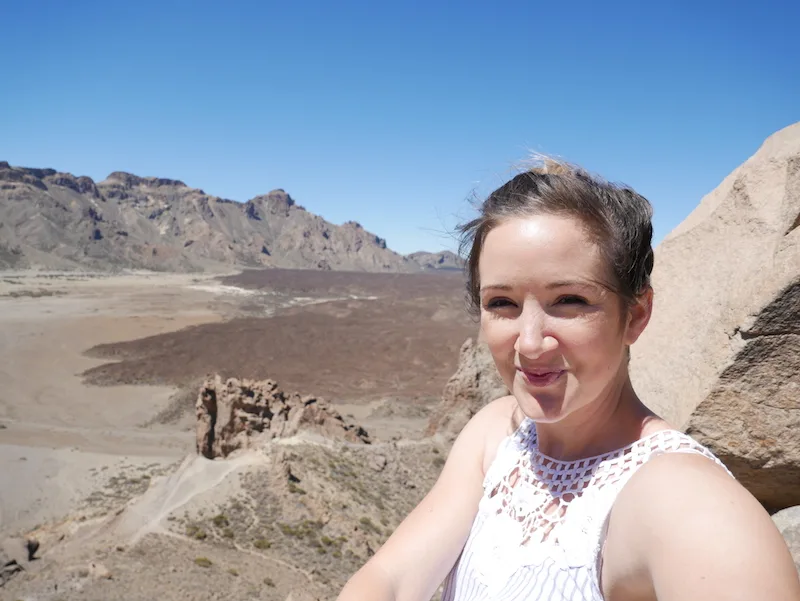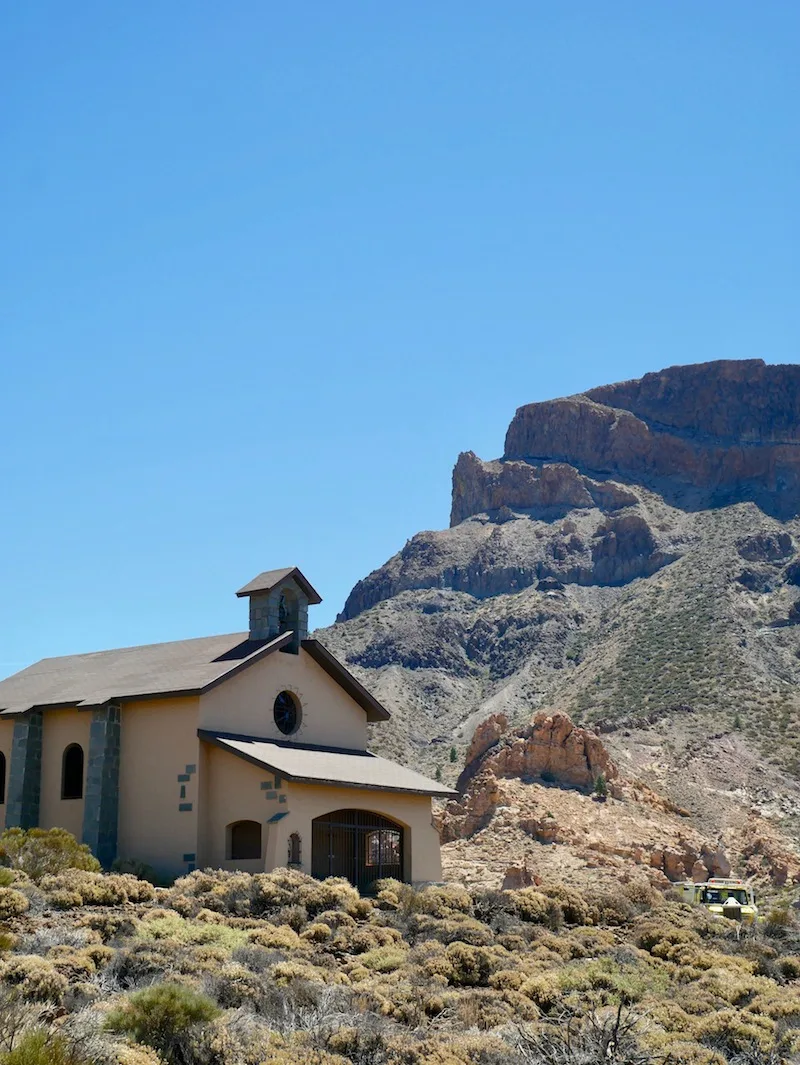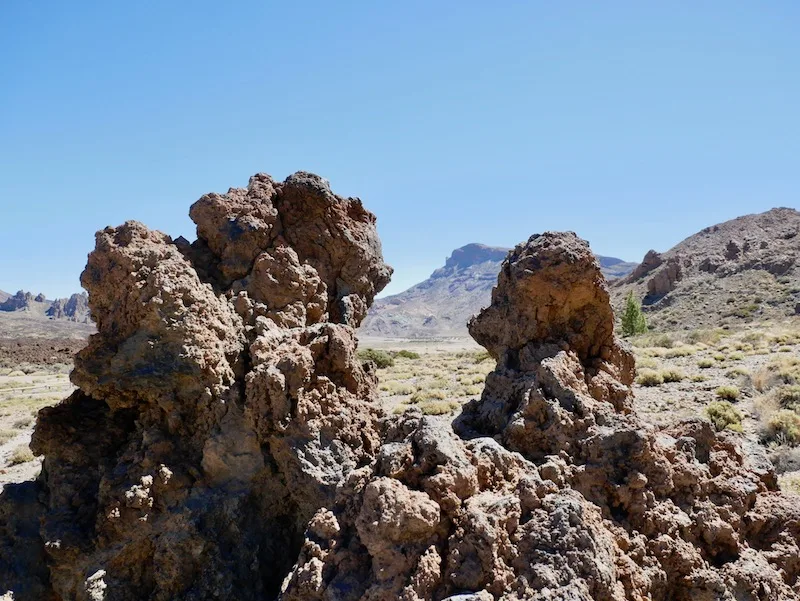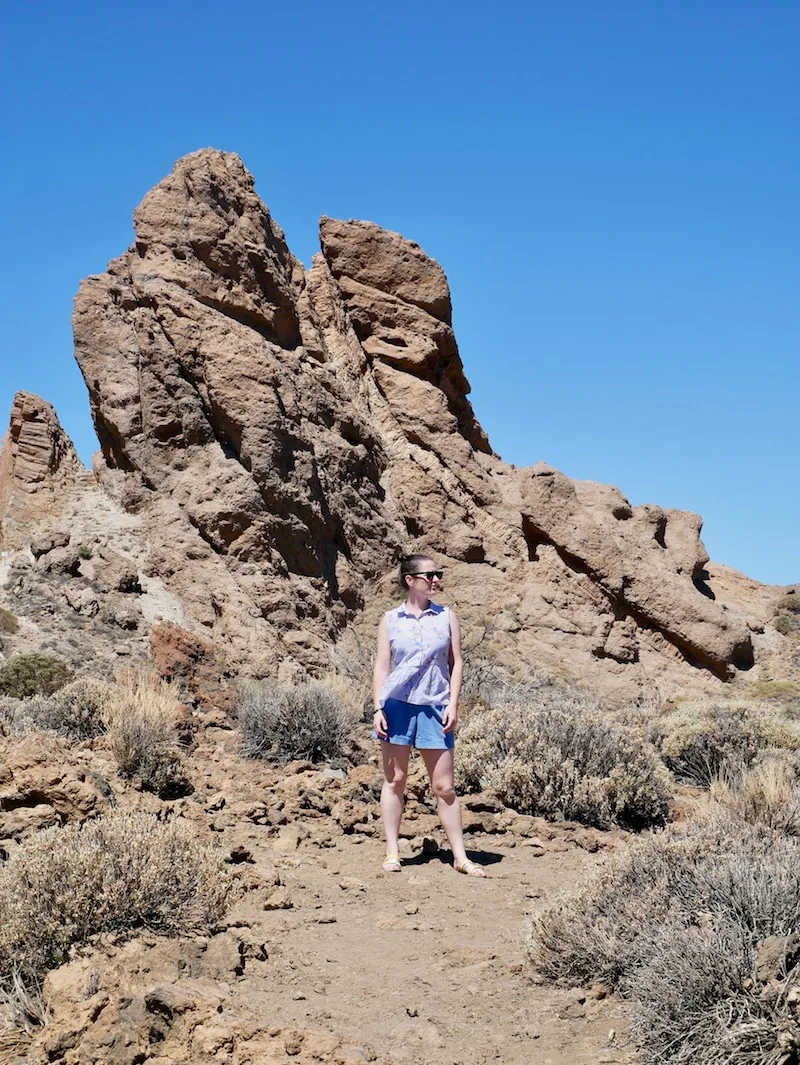 We made our way to another hidden gem of a restaurant, Otelo. This was another one Elle had discovered online thanks to the rave reviews for their fried chicken. What the reviews didn't mentioned was the view. And wow, what a view it was!
Fried chicken, cold beers and a jaw-dropping view made this my favourite meal from our whole trip to Tenerife.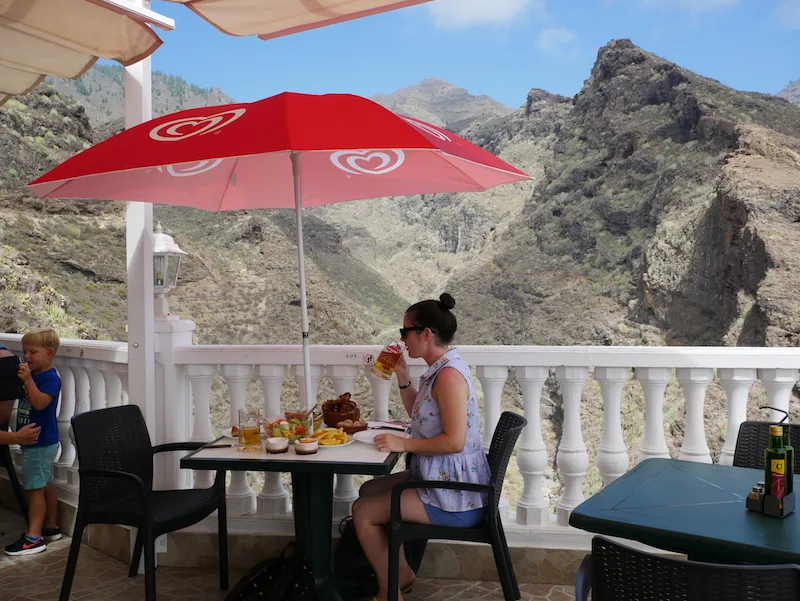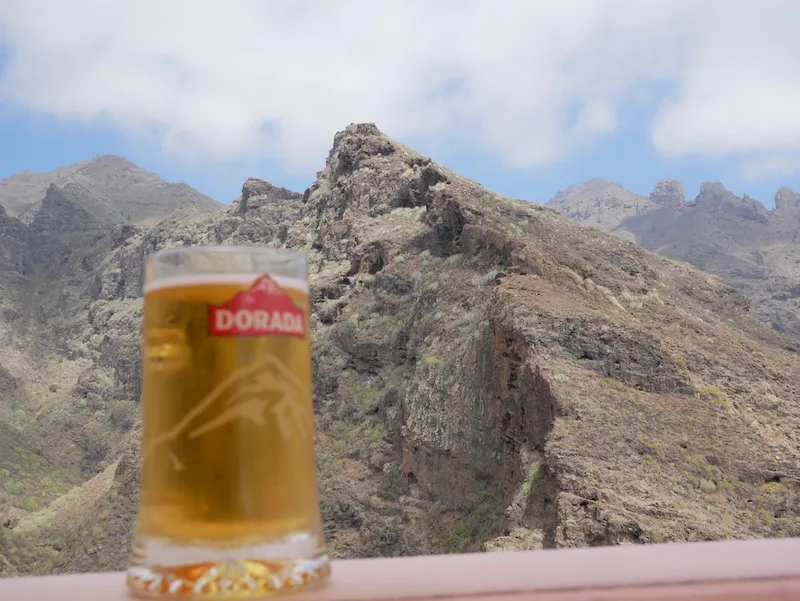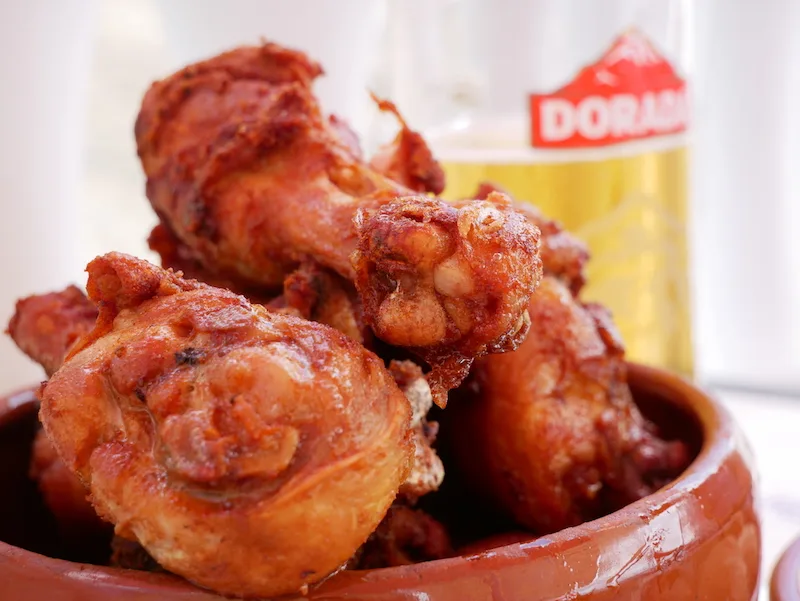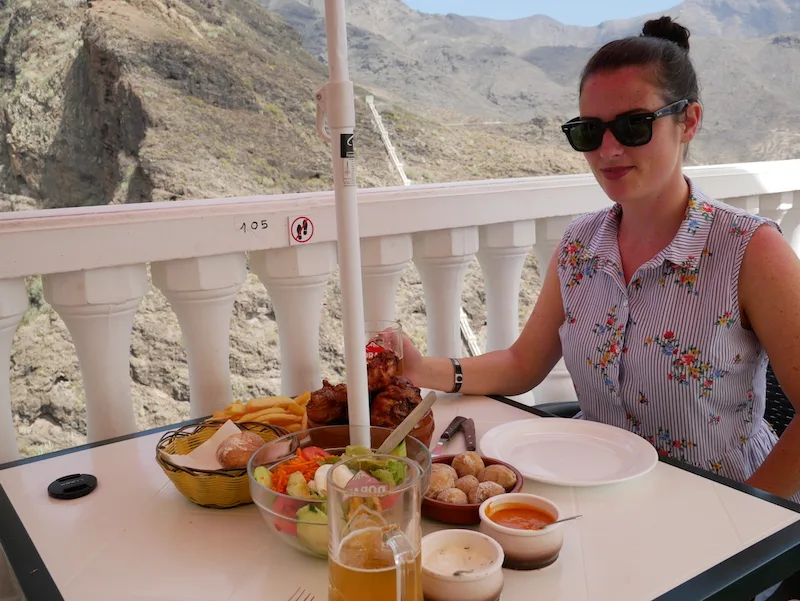 With full bellies we made our way to Siam Park, a waterpark which, according to TripAdvisor, is the best waterpark in the world.
You can pre-book Siam Park tickets online here.
Now for anyone reading this and planning their own trip to Tenerife, I would not recommend visiting Siam Park towards the end of the day. This waterpark is huge and amazing and you will definitely want all day there. It's also quite expensive so you might as well go early and get your money's worth as they don't offer discounts for late entry.
I've been to lots of waterparks before so wasn't expecting to be blown away but the second Elle and I entered we were like little kids filled with excitement! We dumped our bags and raced for the rides and spent the next few hours giggling and screeching, screaming and splashing. It was so much fun and was the only time during our short trip to Tenerife that I wished we had longer. You can see our video from Siam Park over here.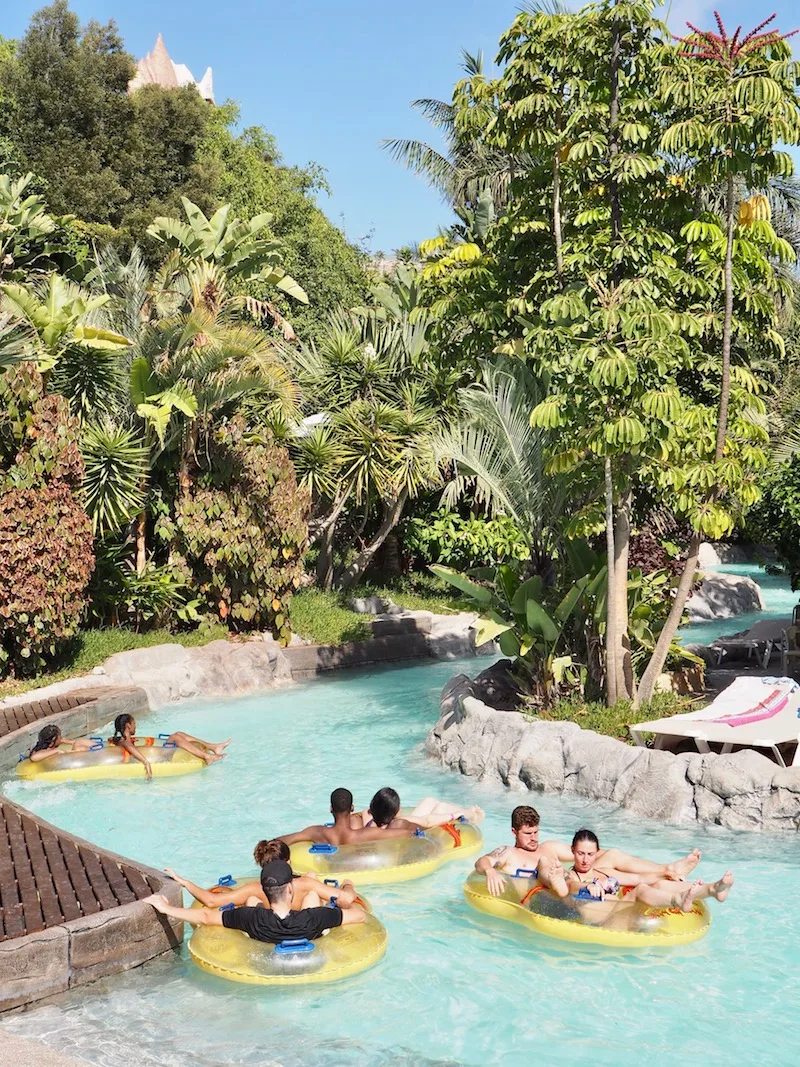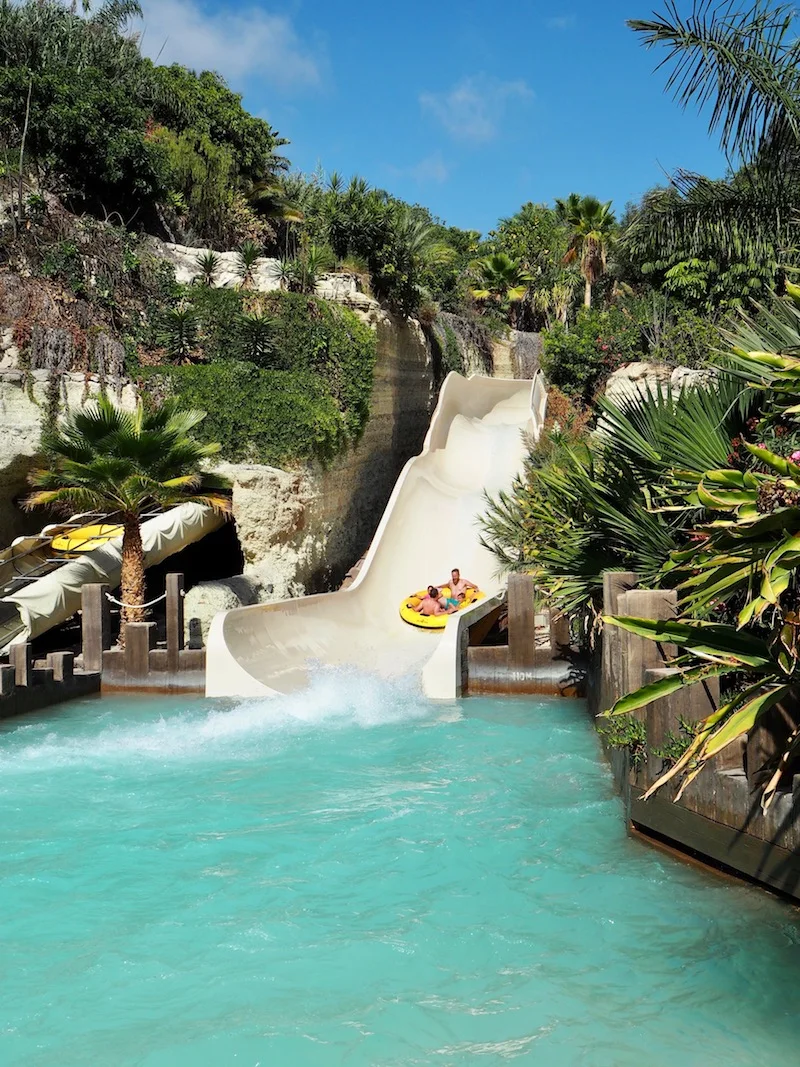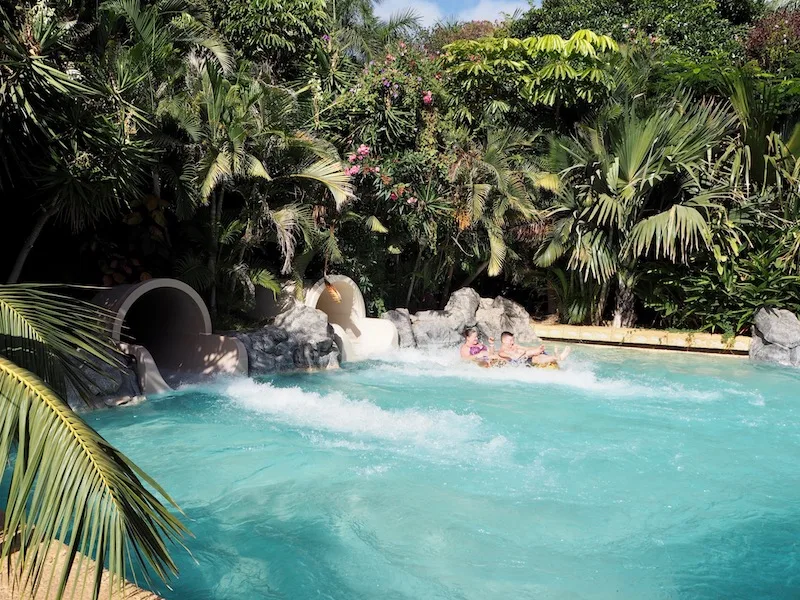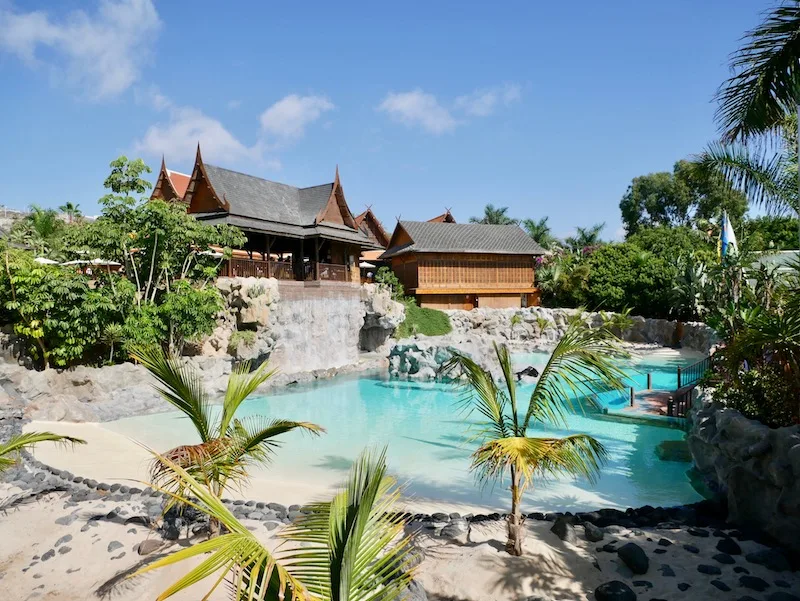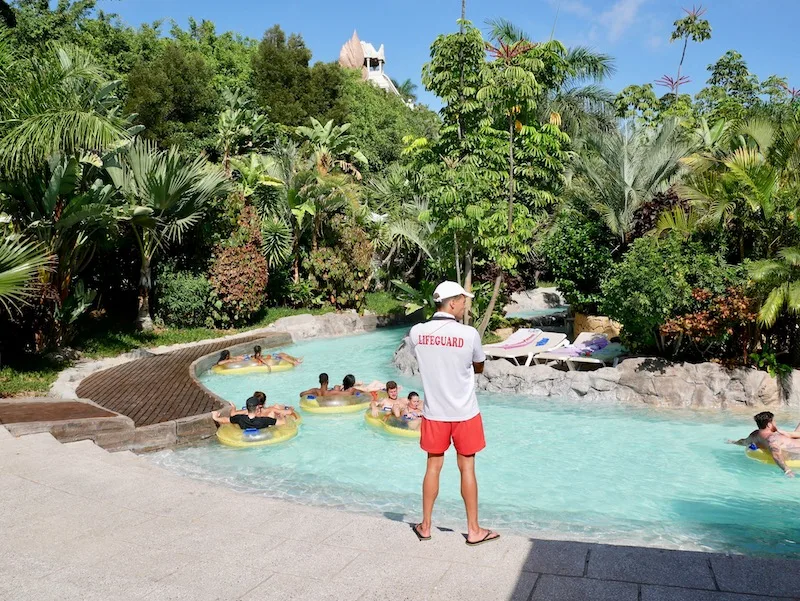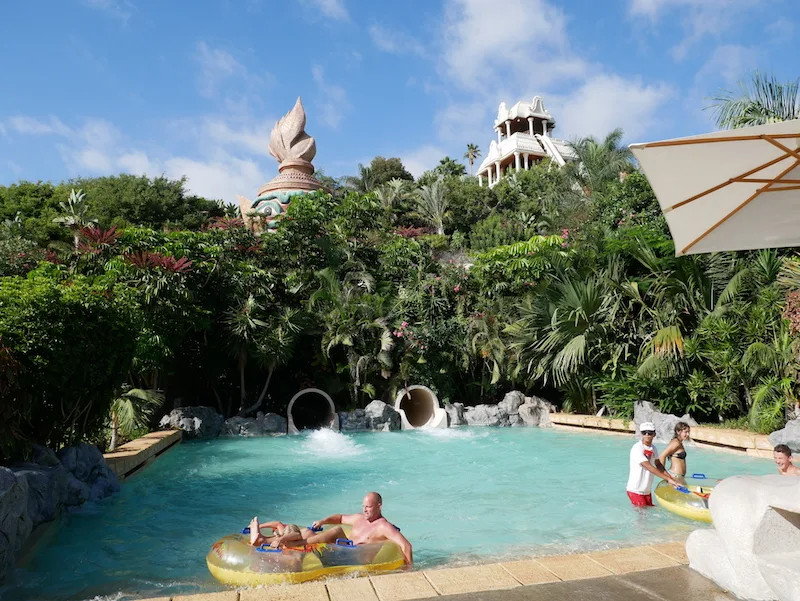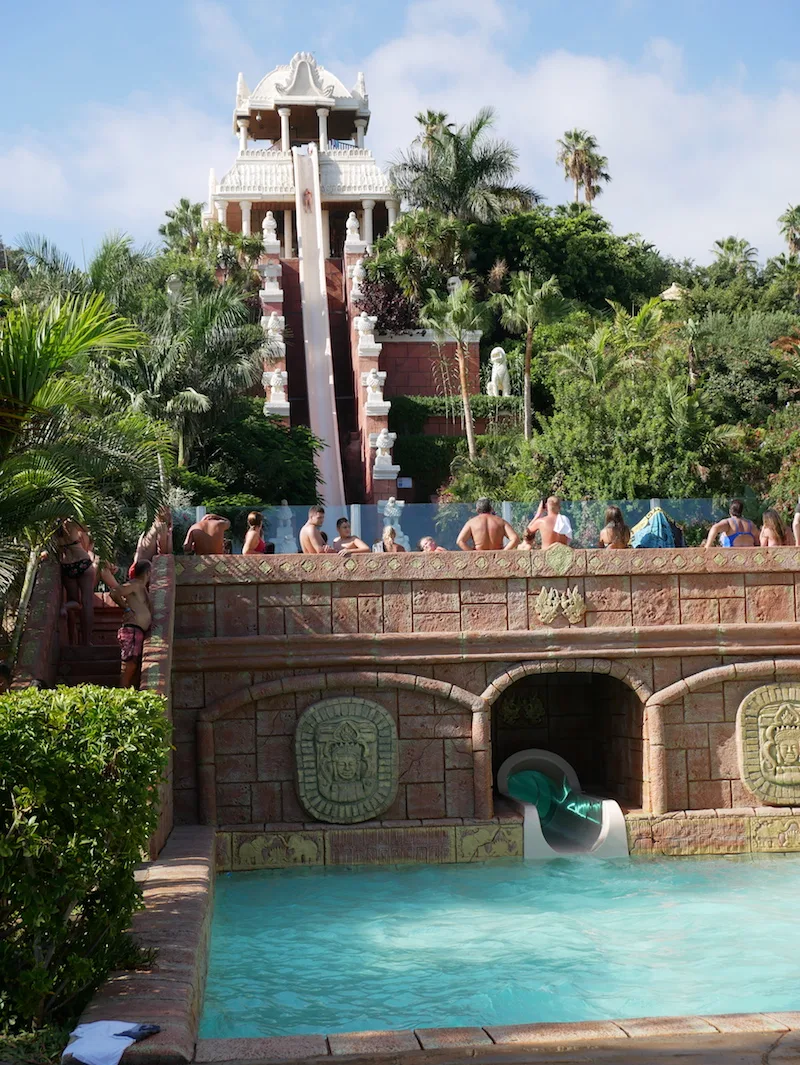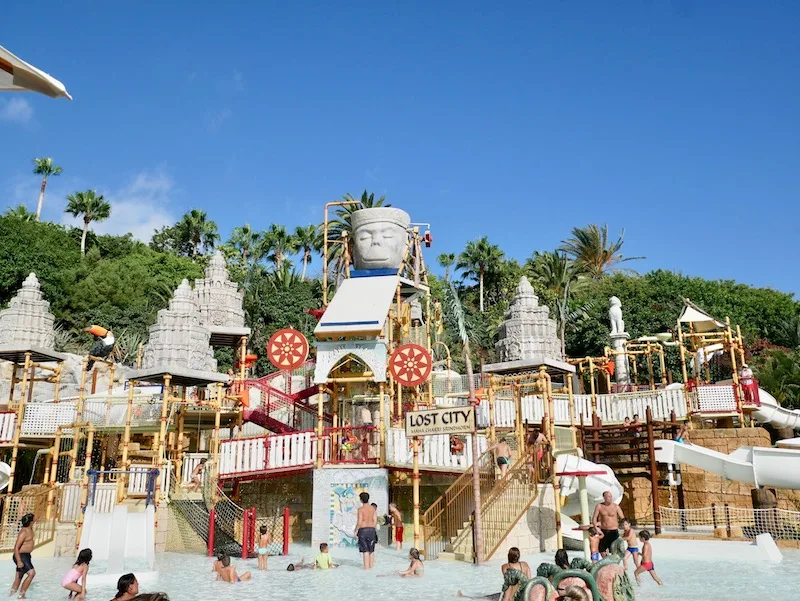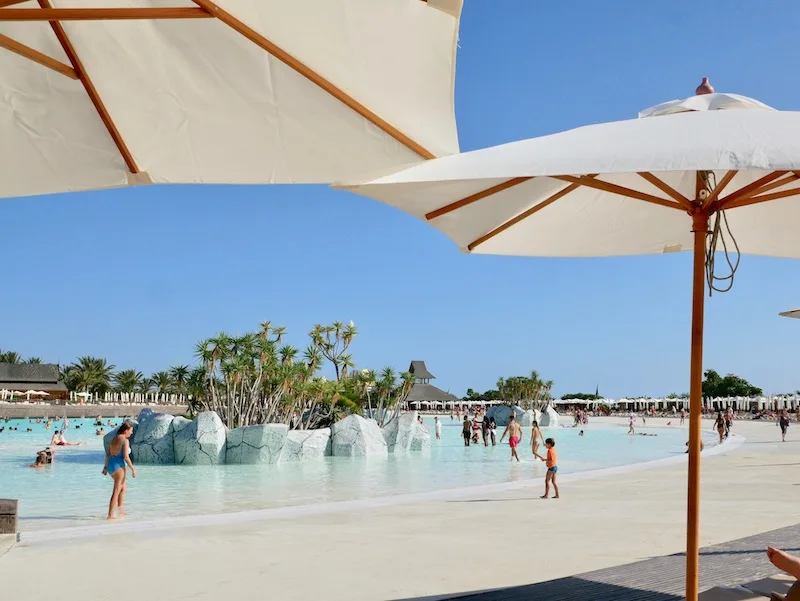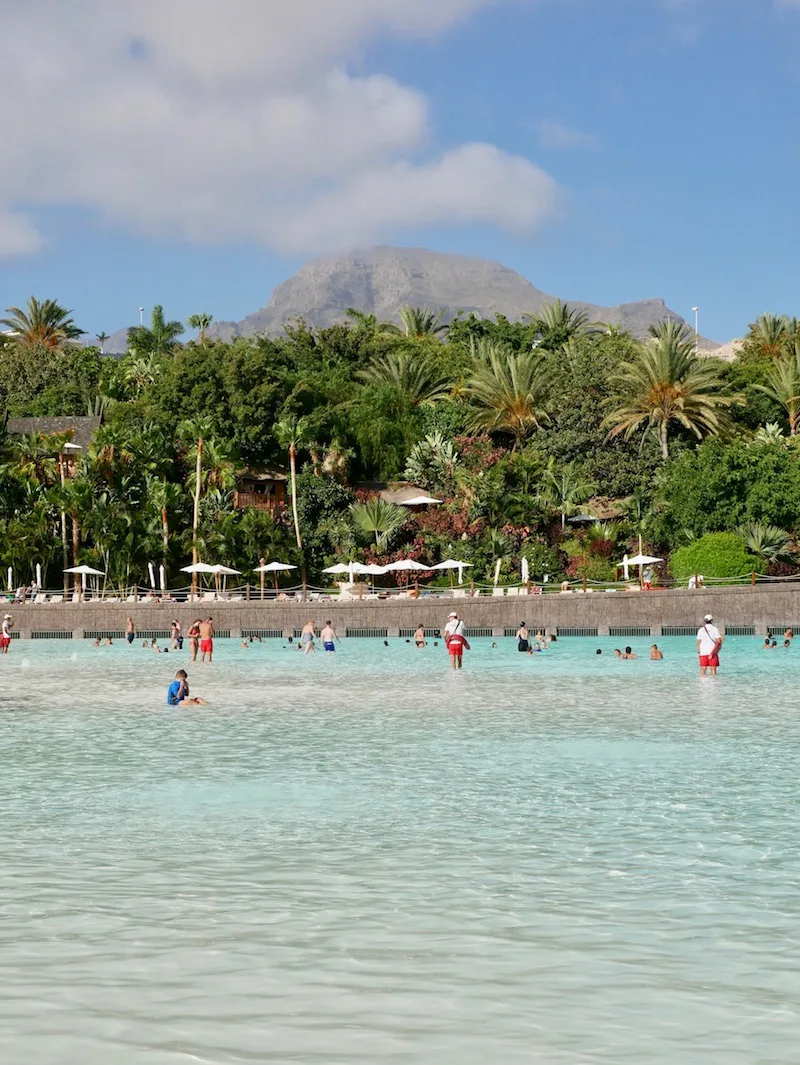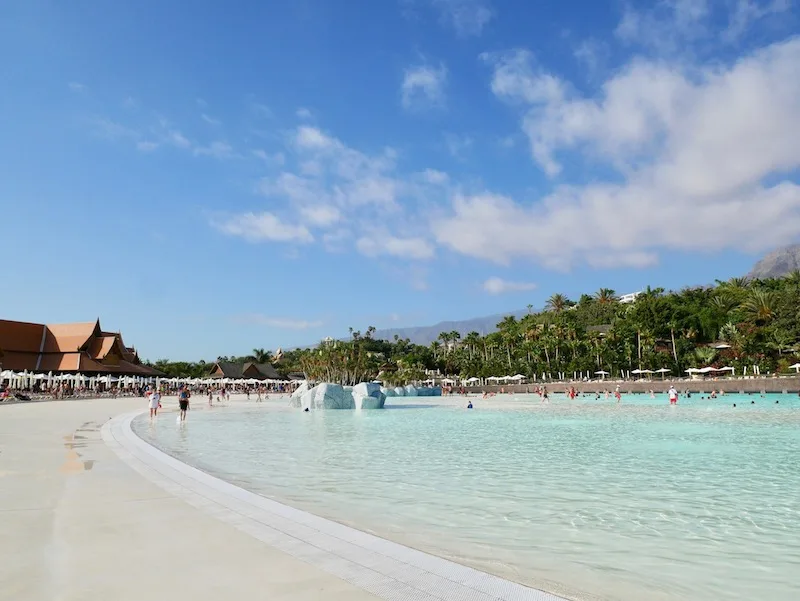 We headed back to our hotel for a quick cocktail by the pool before going for dinner. We found a lovely little tapas bar on the beach where we ordered ALL the food and local wine.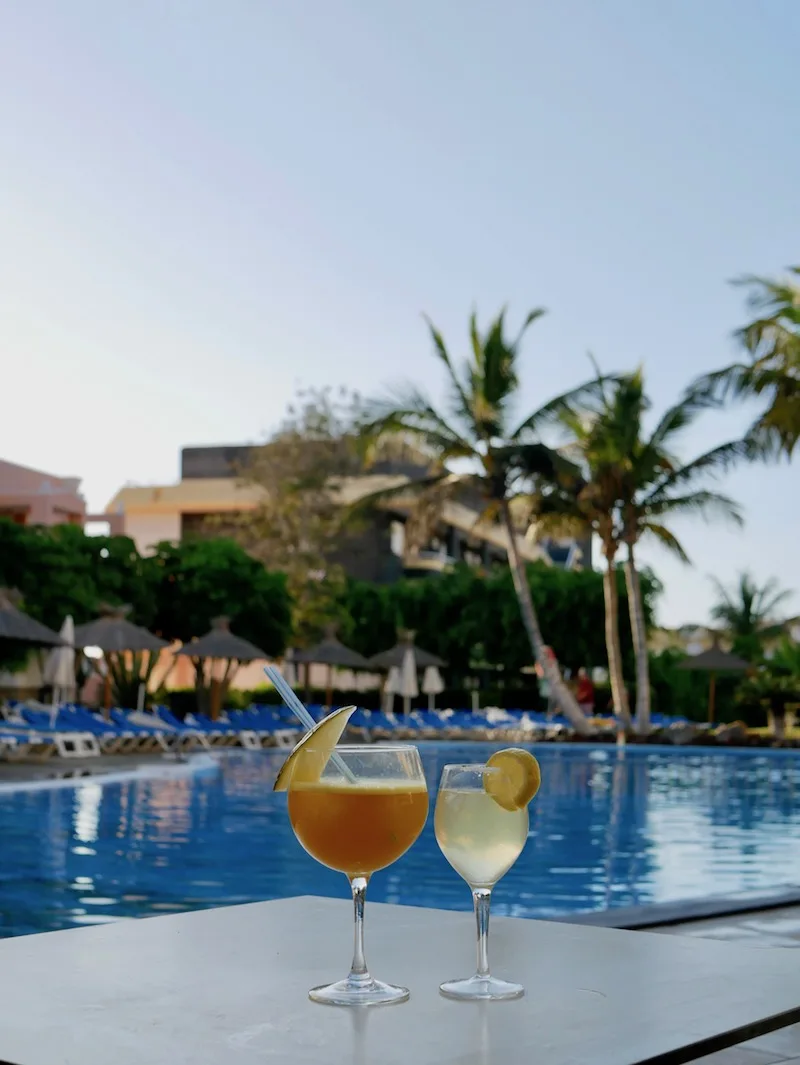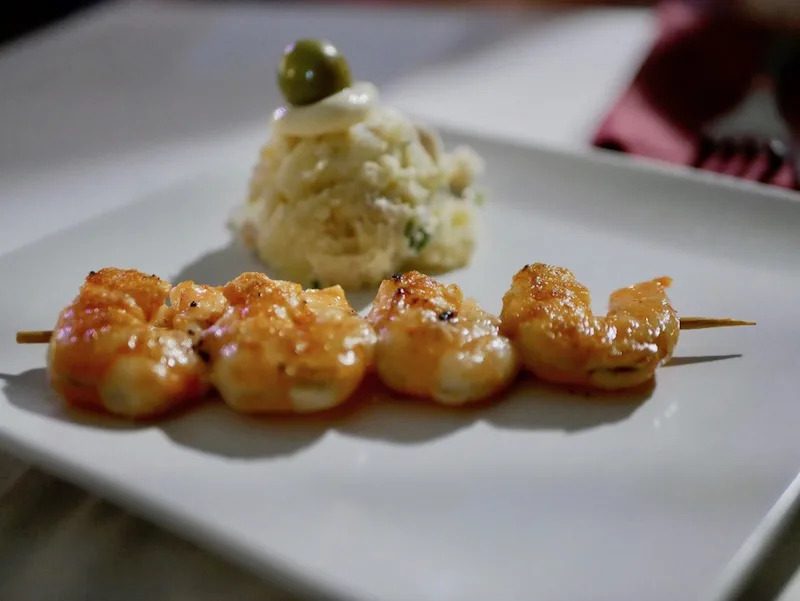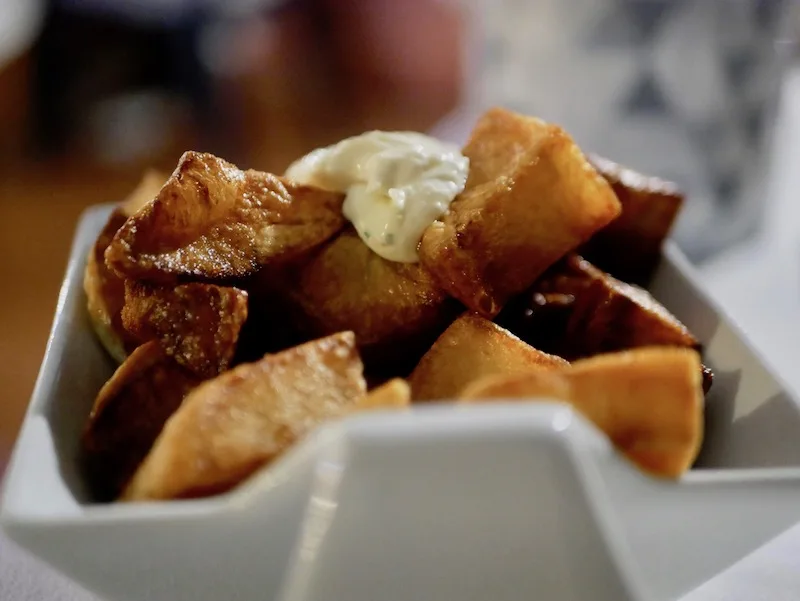 Day 3 in Tenerife
It was the last of our 3 days in Tenerife so we got up early as we needed to be at the airport for midday. It didn't give us long and we didn't really expect to see much.
We'd spotted a nearby beach called Playa de Abama on Google maps so decided to drive there and check it out. This happy little stumble turned out to be our favourite beach from our whole trip and we were so pleased with ourselves for getting off the beaten track and finding this little gem!
There wasn't a single person there when we arrived so we had the whole golden beach to ourselves. To the left of the beach we found volcanic rock pools filled with colourful fish and warm, calm water. Crabs scuttled across the rocks while the waves crashed around us and the hot sun illuminated the sea to a bright blue. It was absolute perfection in every direction and all these dramatic contrasts are what Tenerife is all about.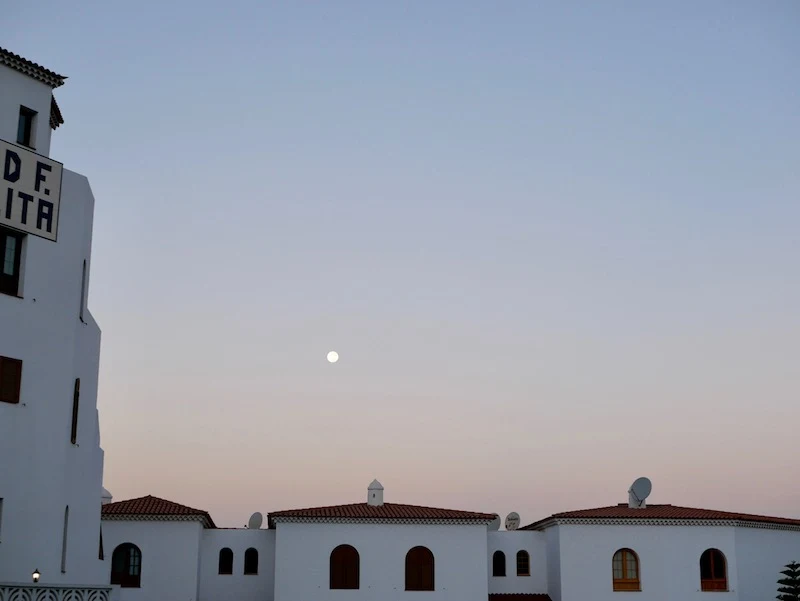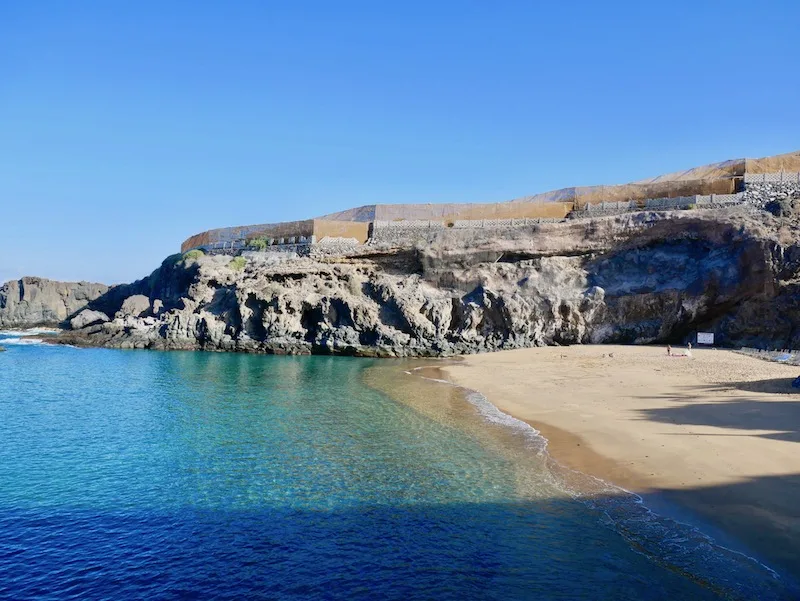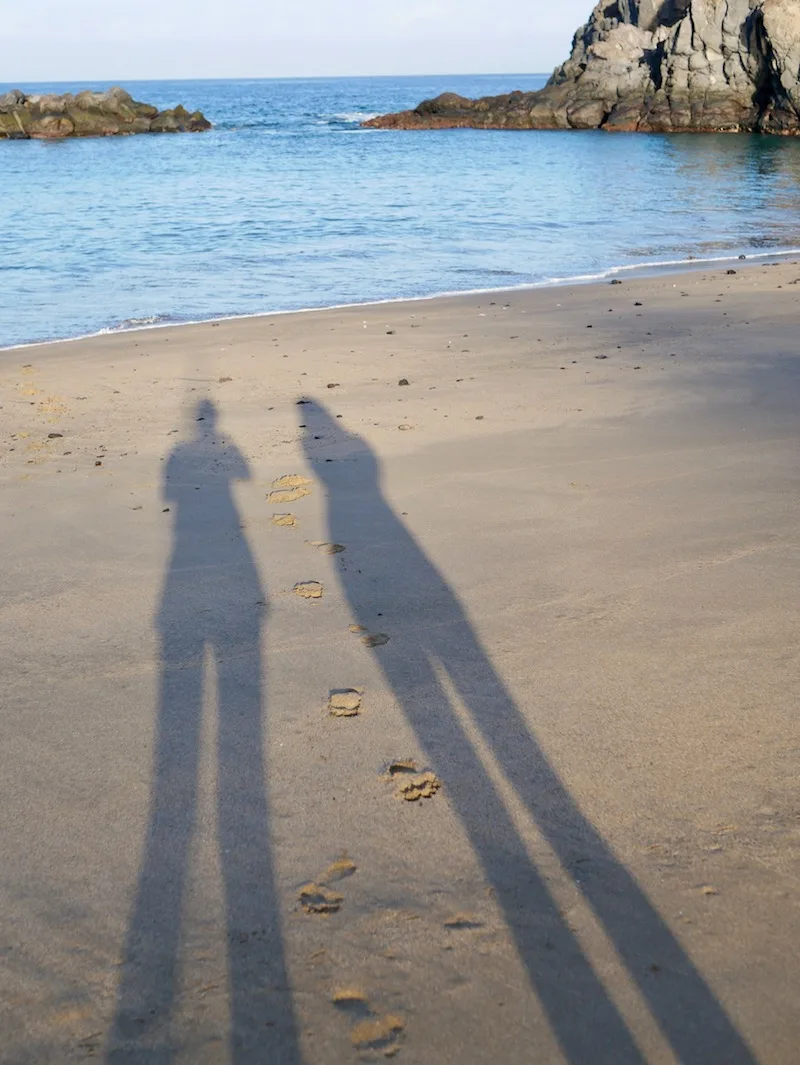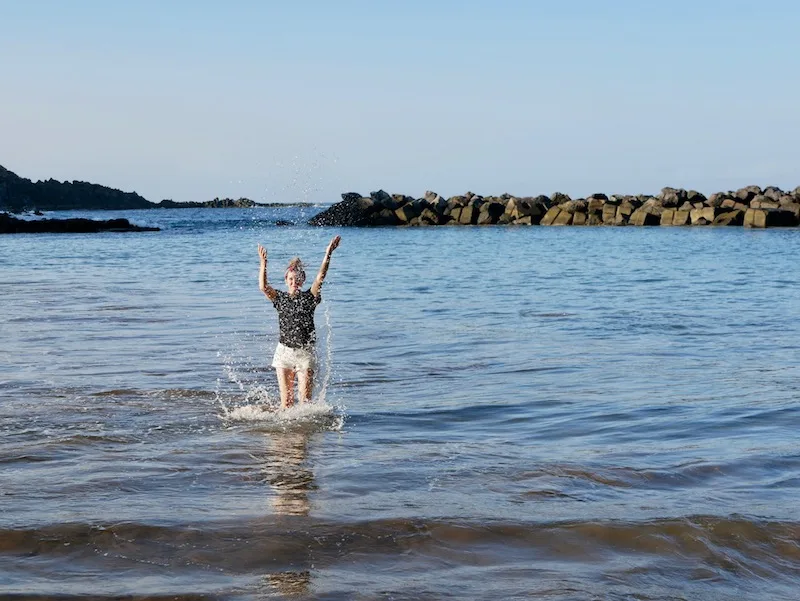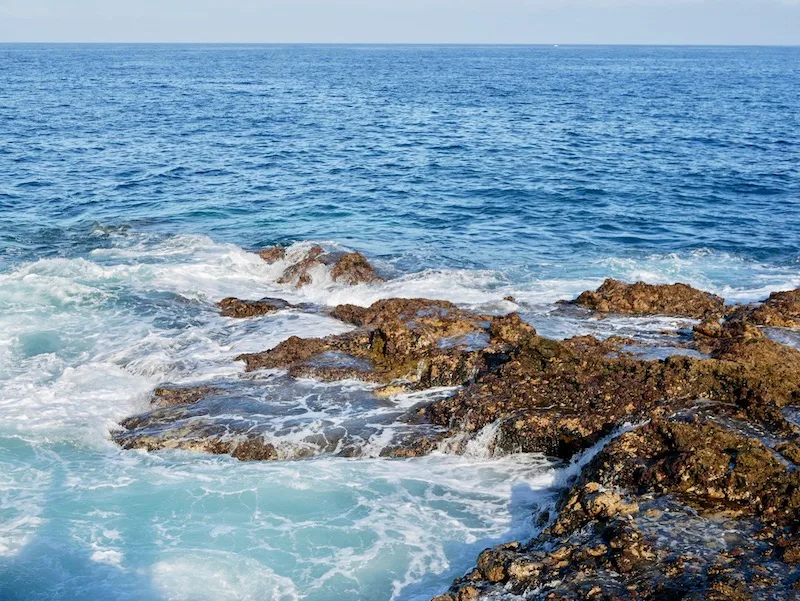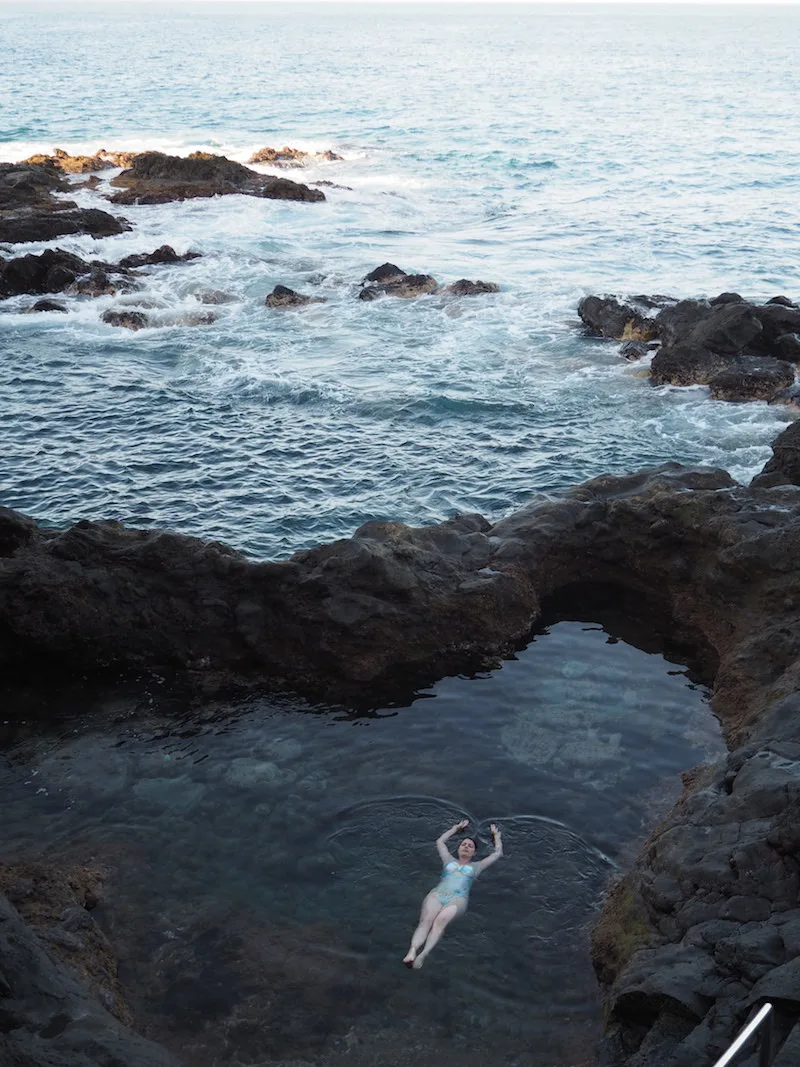 Our final stop was Playa del Duque, another gorgeous golden beach but the complete opposite to our first stop. This beach is often referred to 'the Caribbean of Tenerife' as the sand is gorgeous (definitely the brightest sand we saw) and the swaying palms give it a gorgeous Caribbean vibe. We headed to a café overlooking the beach and reminisced on our fabulous 3 days in Tenerife.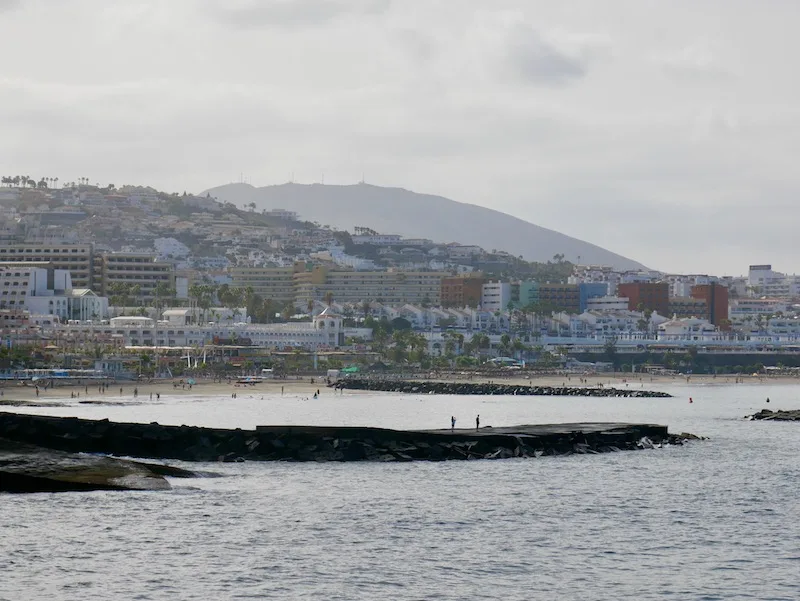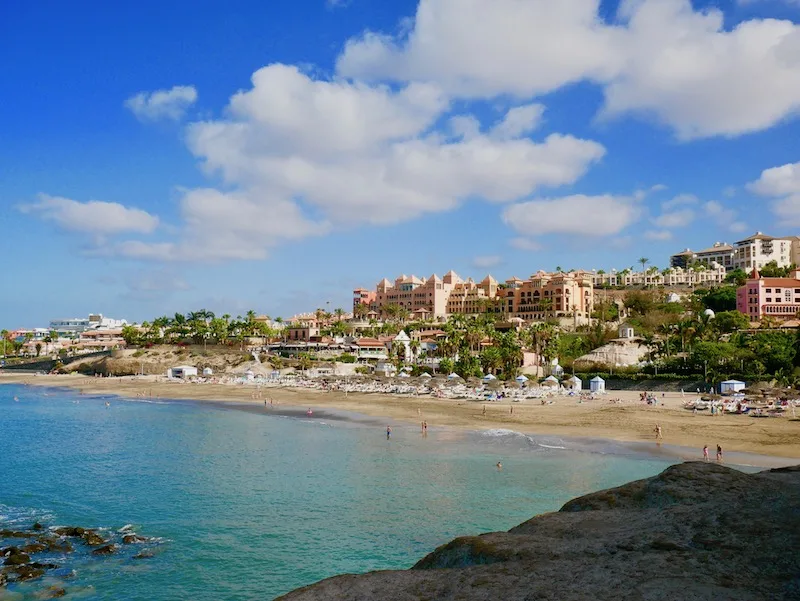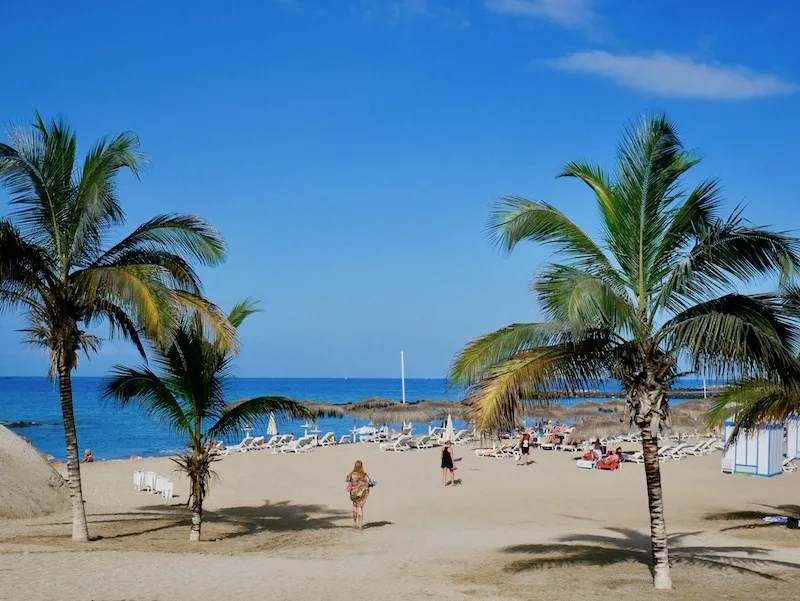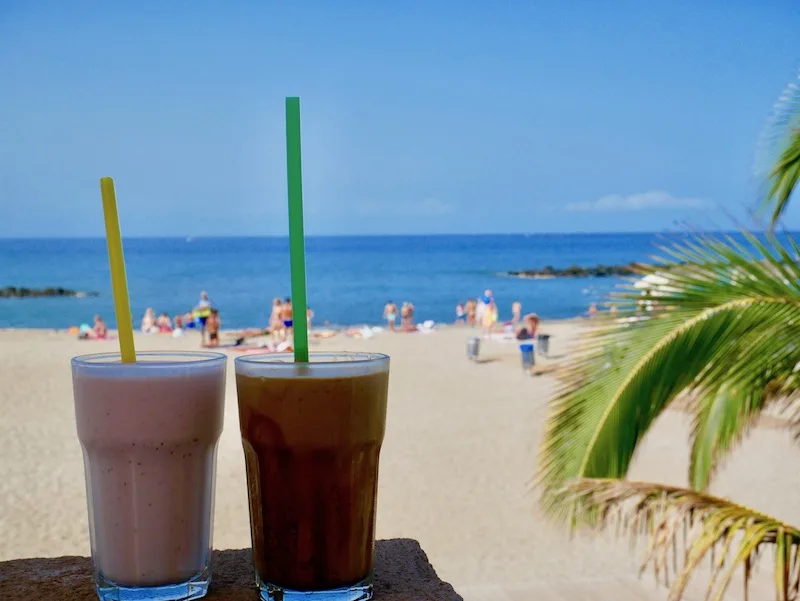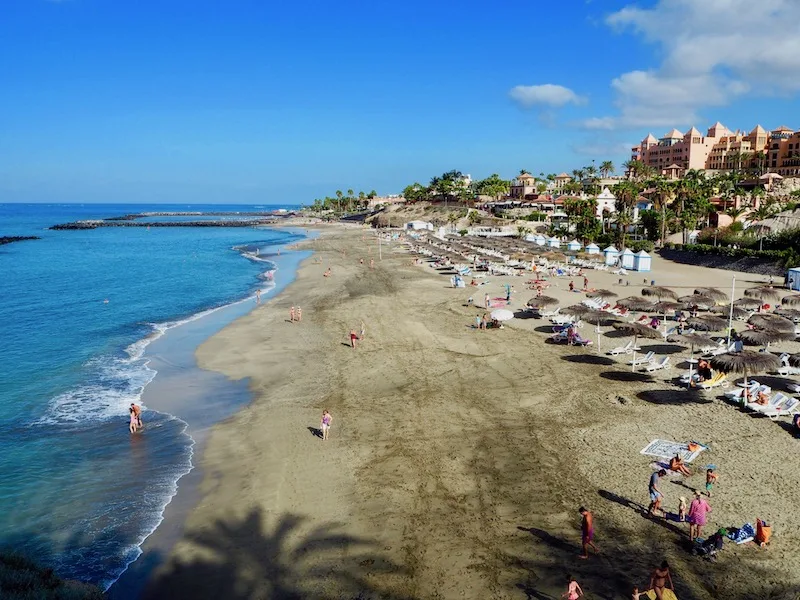 I wasn't sure it was possible. I definitely wasn't sure it was worth it. But I think you'll agree that you can see a lot with just 3 days in Tenerife and we had a fabulous time.
We mostly stuck to the south west of Tenerife and didn't venture up north at all. I know there's a lot to see up there with even more beautiful beaches so we'll have to save that for our next trip!
Our trip to Tenerife was in partnership with Teletext Holidays. If you'd like to see more blogs and videos from our trip then you can check them out on the Teletext Blog.
Pin this and save it for later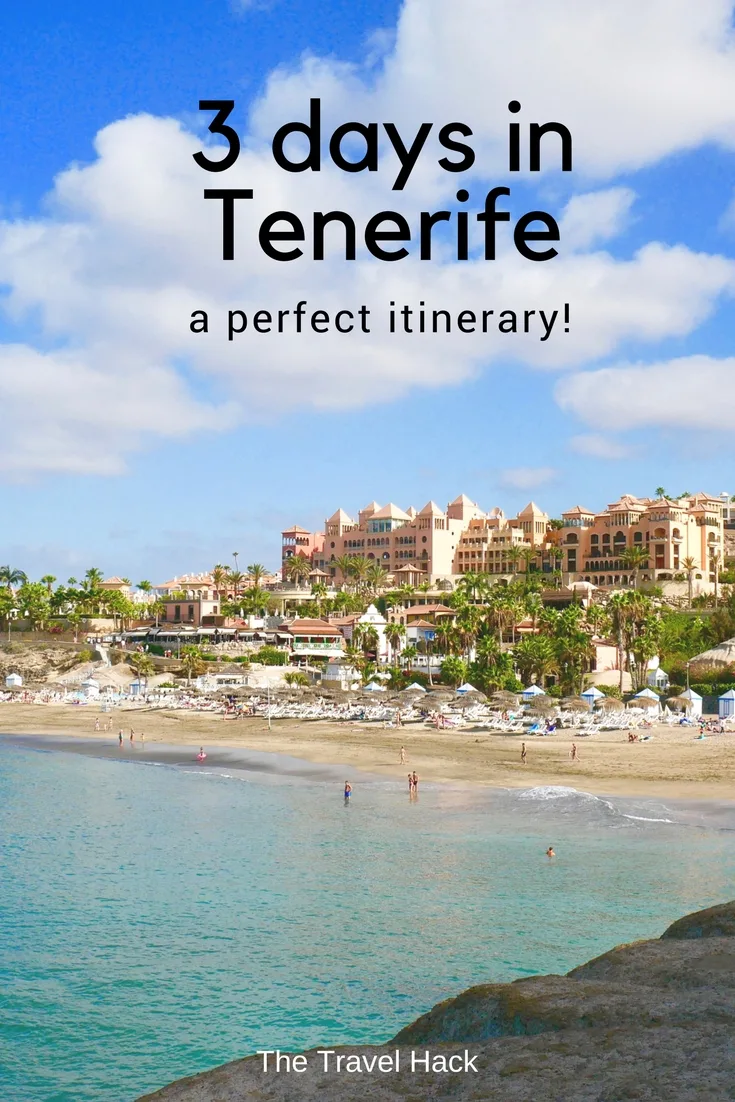 If you're travelling to Tenerife and you won't have a car, you might be interested in some of these tours available. They're affordable and fun and make exploring Tenerife so much easier as most tours offer hotel pick up and drop off.