I've just returned from Costa Dorada where I had the most incredible trip. This trip was a press trip with Jet2 so I'd like to begin by thanking them for such an amazing experience!
I love that Costa Dorada can be an easy package holiday destination, but there's also loads to see and do once you've de-stressed by the pool and got into holiday mode!
A few years ago I wouldn't have opted for an 'easy' holiday but now that I've got three kids and a busy life, I'm all about the easy holiday. I want things to be easy to book and organise, with short flights, simple transfers and hotels that offer everything we could possibly need.
Then after a day by the pool my adventurous spirit returns and I want to explore and have adventures and experience new things!
And that's exactly what I got in Costa Dorada.
In my last blog post I shared 10 reasons why you should visit Costa Dorada for your next family holiday (if you aren't quite convinced yet!)
I visited Costa Dorada with Jet2 Holidays and stayed at Estival el Dorado Hotel. This hotel was brilliant for young families and such a great location. It was on a beautiful stretch of coastline so you've got a gorgeous beach right on your doorstep too!
Here were some of my favourite things to do in Costa Dorada and some extras for inspiration! I've split them up into 'days' to show which activities would go well together but you could obviously pick and choose what you'd like to do in a day.
I've packaged them into days as this is, realistically, what my family would do in a day when you combine it with a few hours in the pool, some time at the beach and a long, lazy breakfast each day.
To give you a quick overview, this is similar to what my trip looked like and how I would structure my holiday to Costa Dorada:
Day 1 – Relax at hotel + Tarragona
Day 2 – PortAventura theme park
Day 3 – Ferarri Land and/or Caribe Aquatic Park
Day 4 – Salou
Day 5 – Water sports + beach day
Day 6 – Reus
Day 7 – Priorat Mountains
Let's get on with the itinerary and 30 things to do in Costa Dorada!
Day 1 in Costa Dorada – Tarragona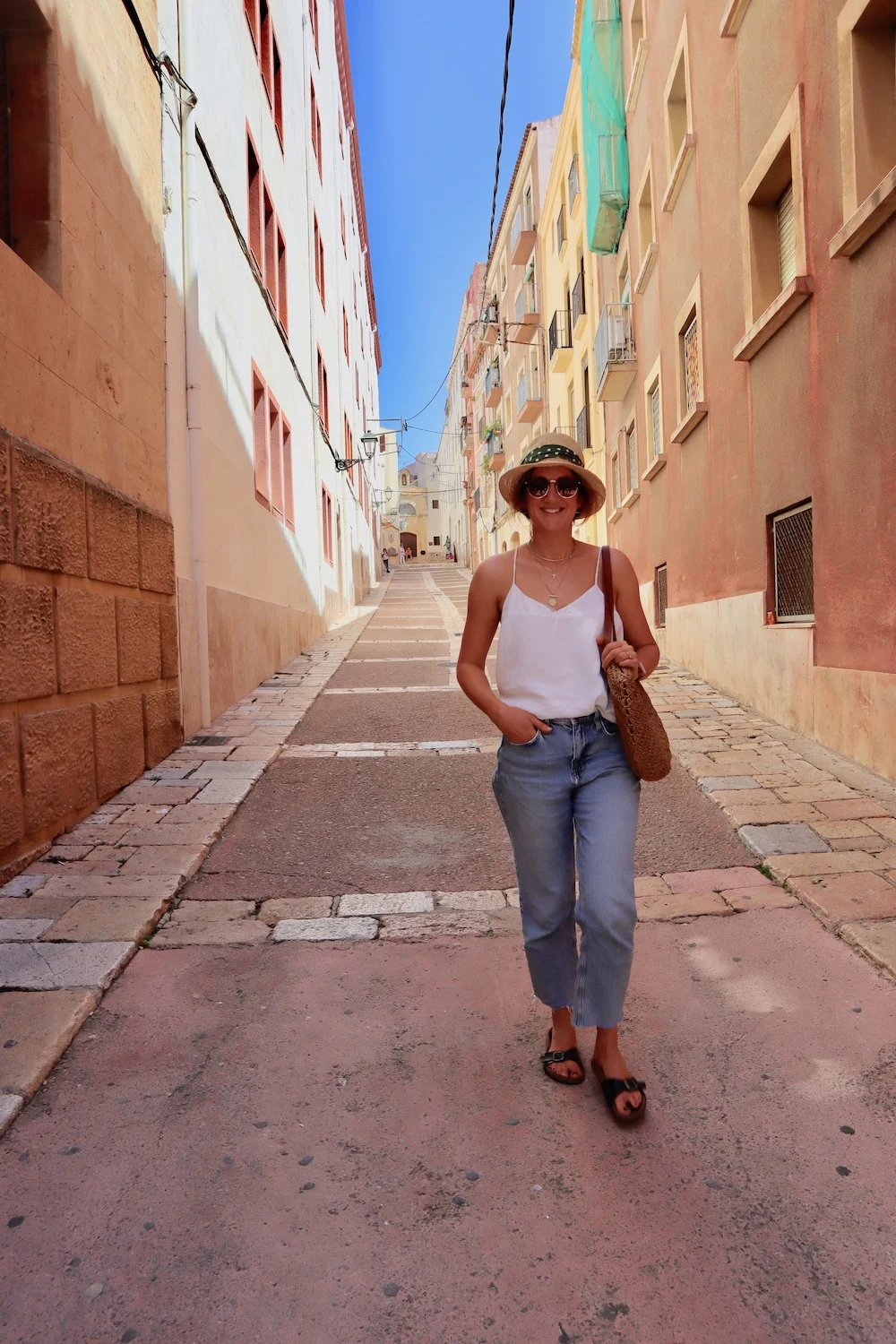 Tarragona
Tarragona is an ancient port city with Roman ruins next to modern bars and views out to sea. It's a beautiful city and definitely deserves a full afternoon to explore. Start with a walk along the Roman walls and end with a glass of wine in a sunny courtyard!
It's the first day of your Costa Dorada holiday so you'll probably want to begin by relaxing at your hotel. Explore the hotel facilities and get to know the area around your resort. Soak up the sun, have an ice cream and enjoy your first dip in the pool. Ahhh, that's when you know you're on holiday!
Once you manage to tear yourself away from the hotel, whether that's later in the day or the following day, I highly recommend a trip to Tarragona!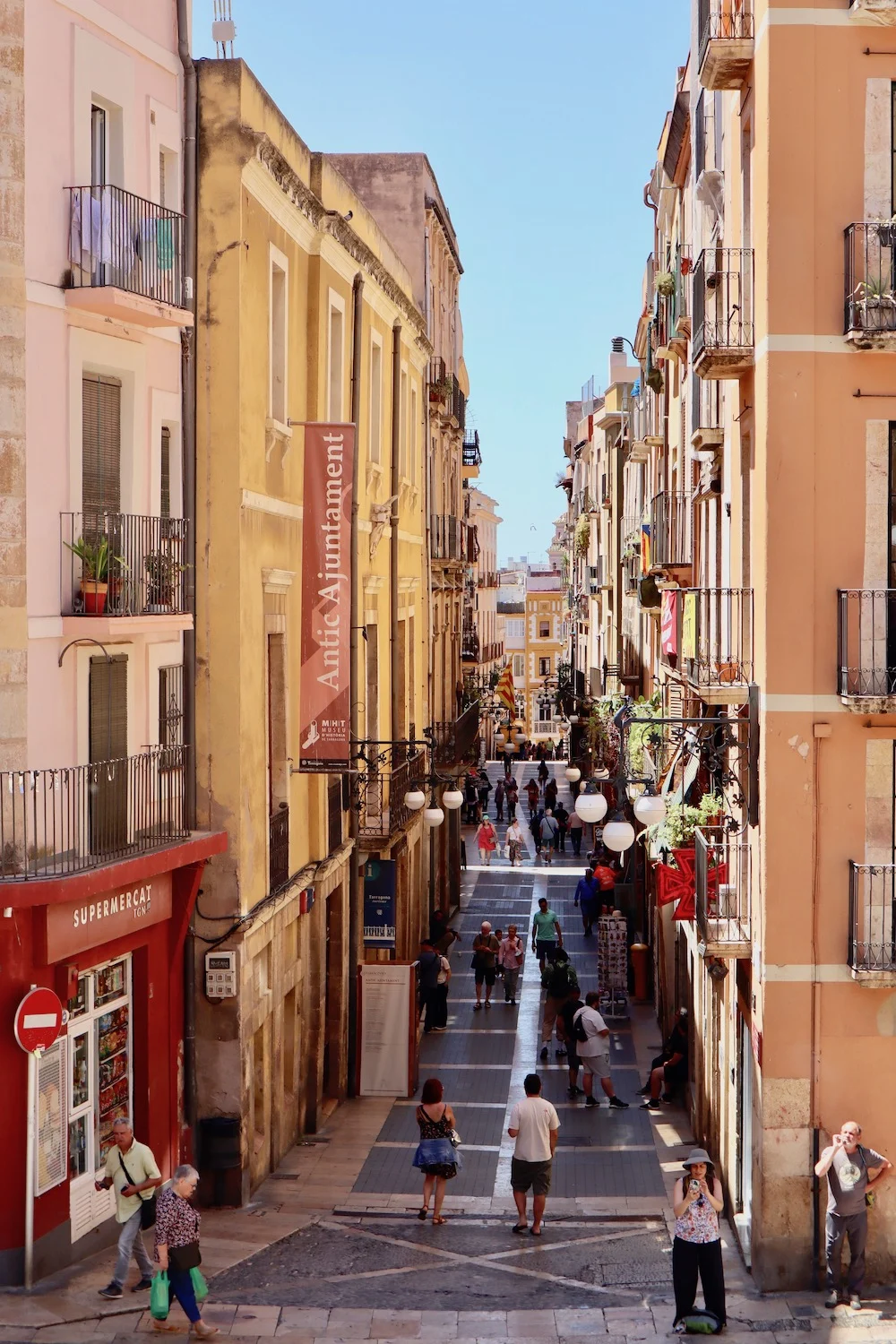 Tarragona
Tarragona is a beautiful city filled with Roman history, narrow streets, sunny courtyards and all the Spanish charm you could possibly wish for.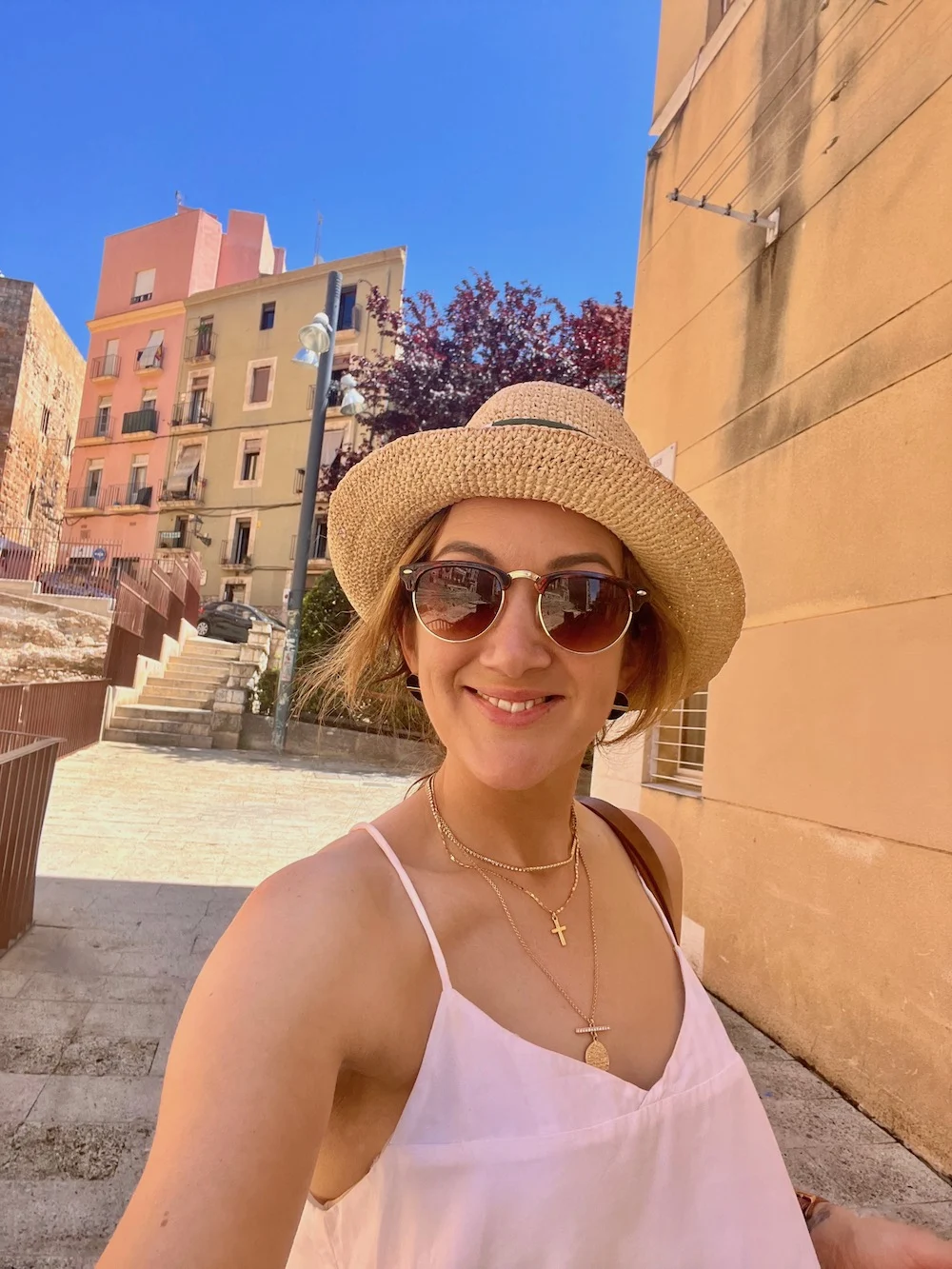 Tarragona
This was my favourite city to visit in Costa Dorada
Churches in Tarragona
Pretty churches on streets lined with orange trees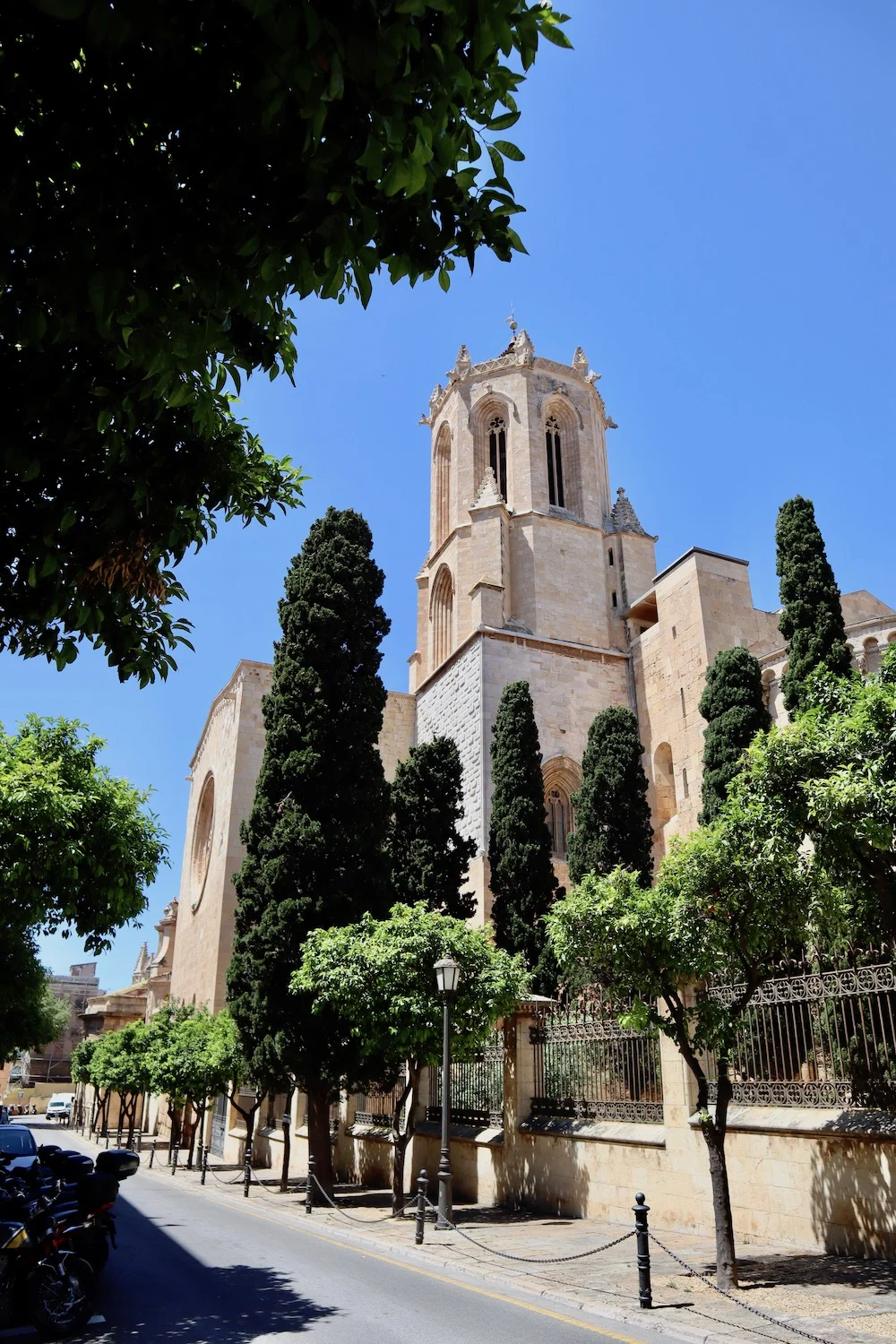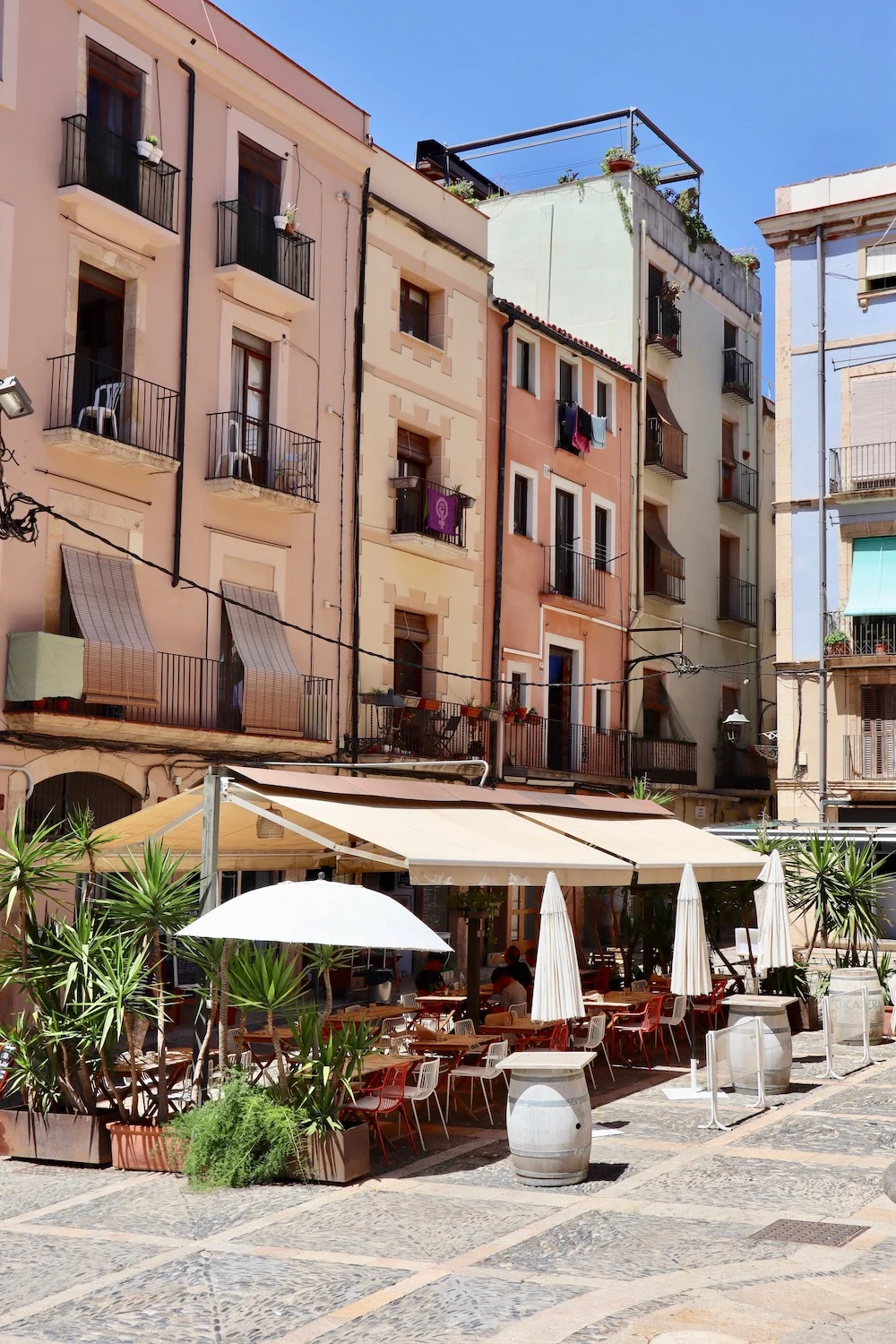 Sunny courtyards
There are so many sunny courtyards to stop for a drink or tapas
Roman remains
The Roman Heritage Guided Walking Tour was so interesting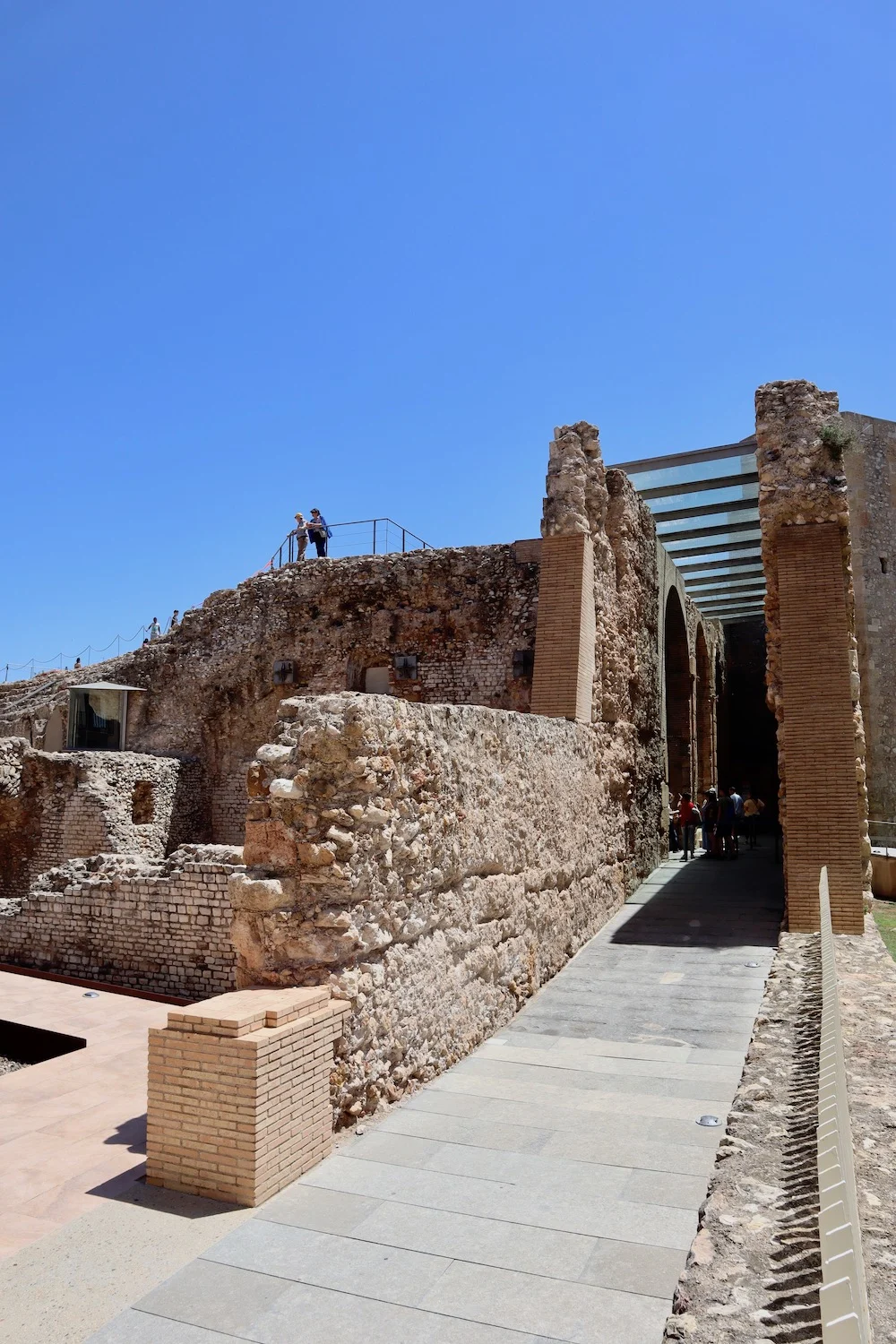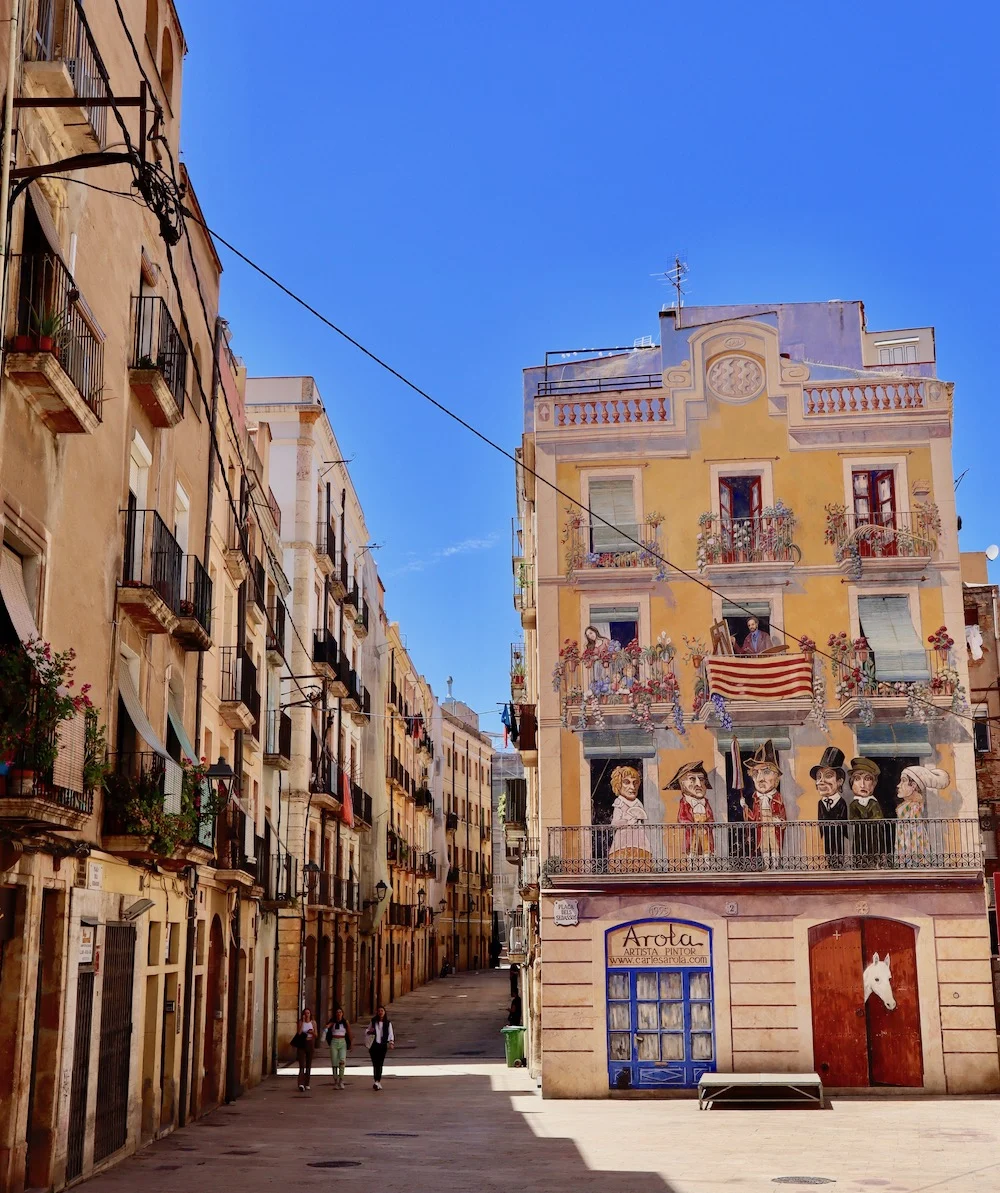 Tarragona street art
Keep an eye out for this beautiful street art mural
I see the sea!
Views out to sea from the historic roman walls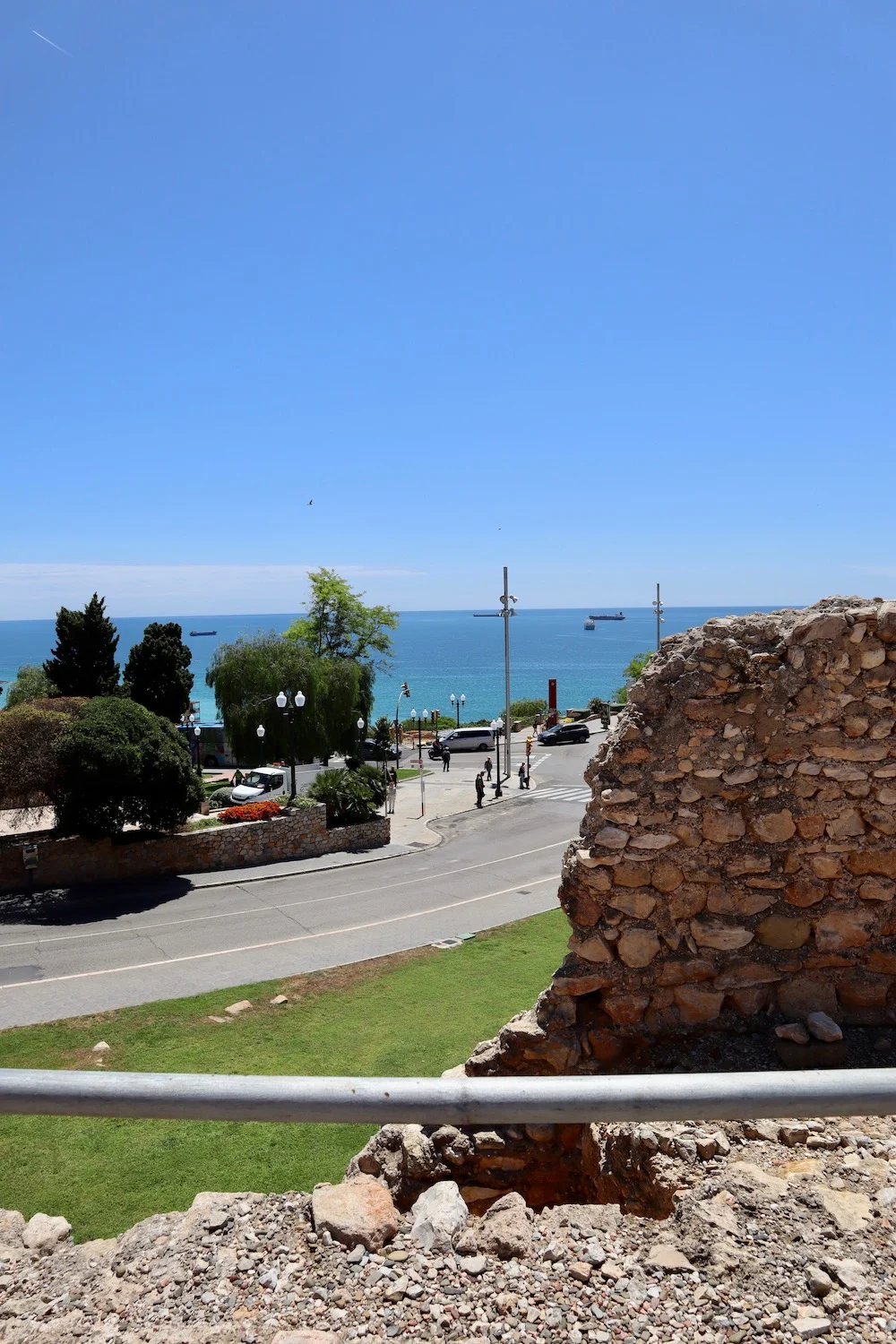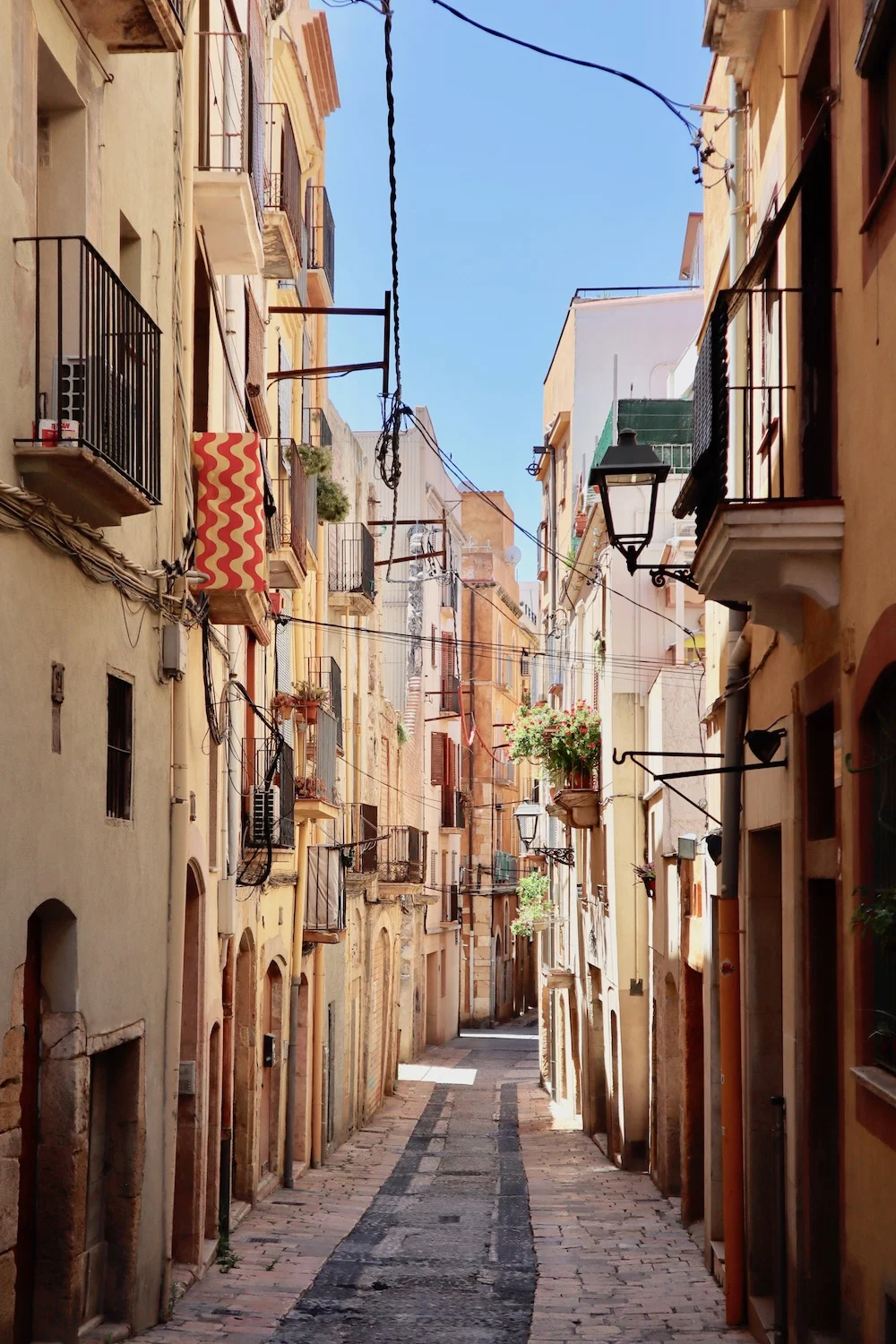 The prettiest little side streets

So many cute little shops to explore!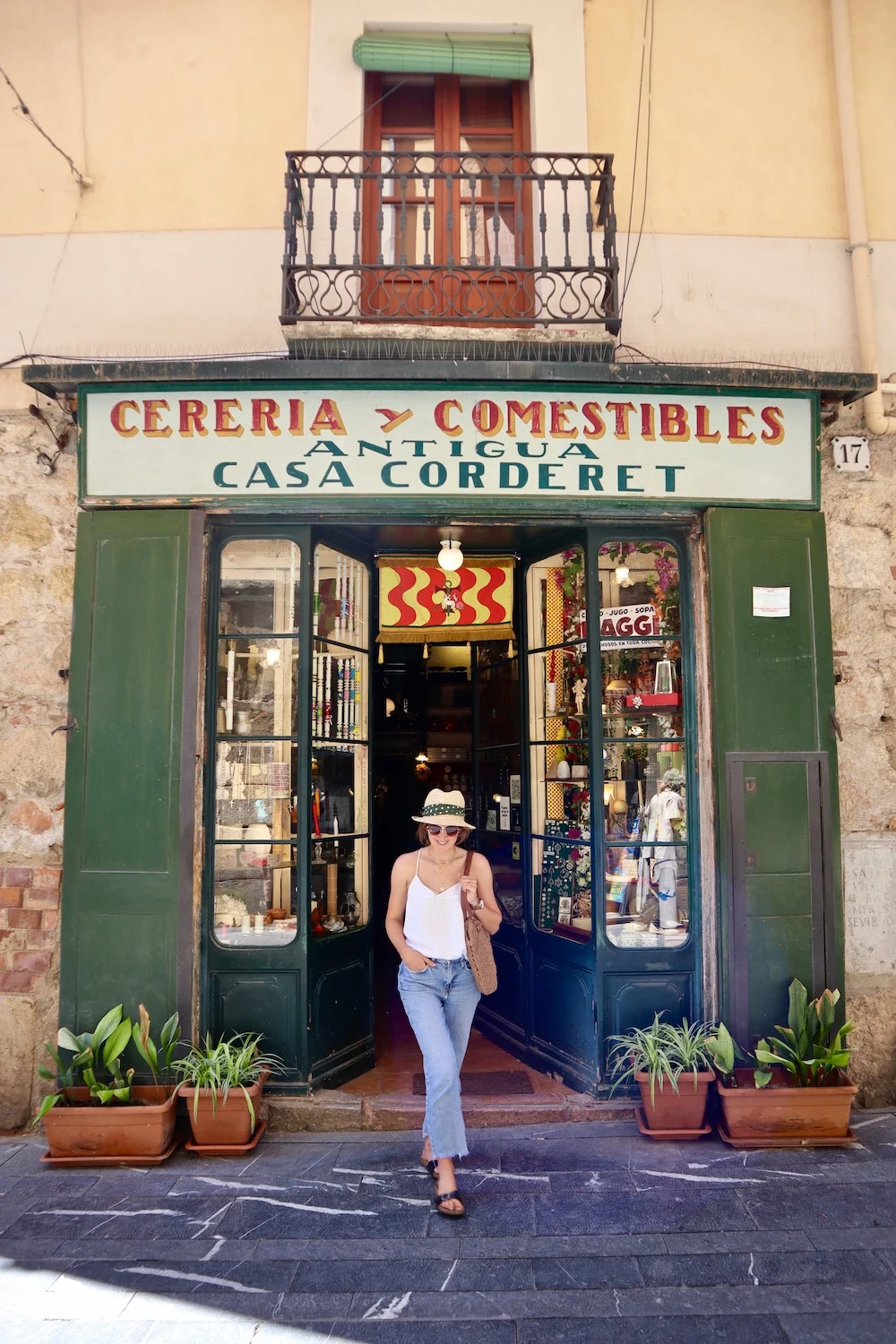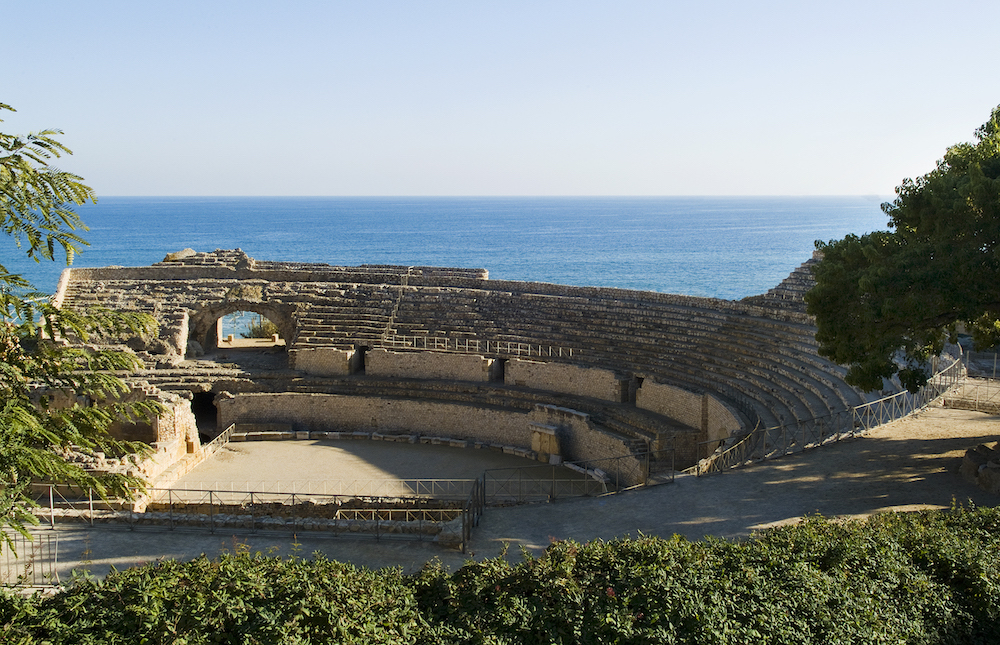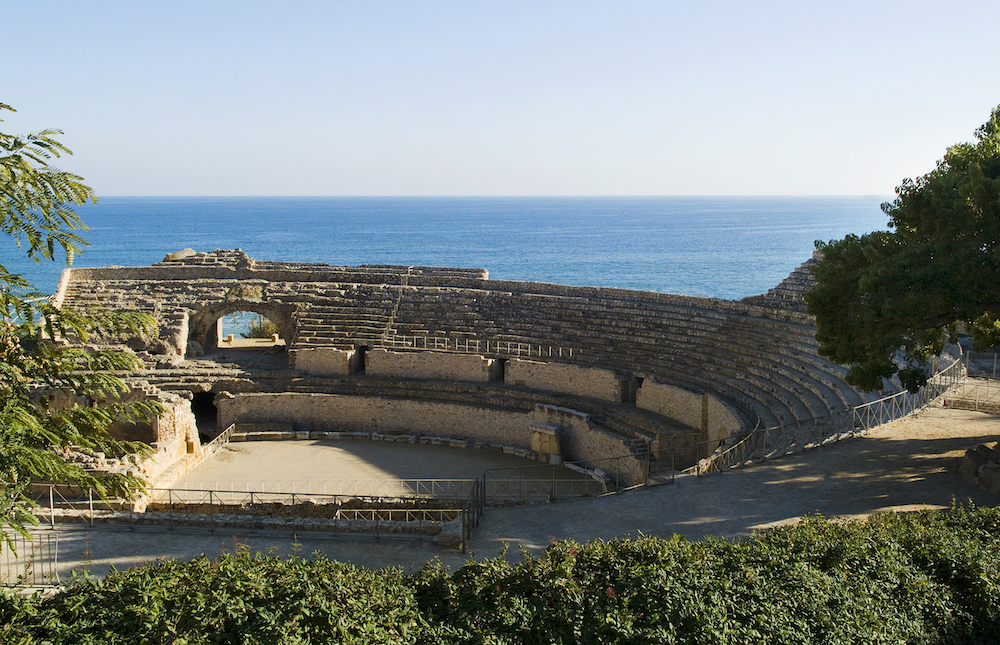 Roman Heritage Tour
If you're interested in the Roman remains in Tarragona then I highly recommend a Roman Heritage Guided Walking Tour. The tour will take you along the Roman walls and to the amphitheatre and other historic monuments. The city has such an incredible history and an official city guide will help bring it to life!
Have lunch at Restaurant el Llagut in Tarragona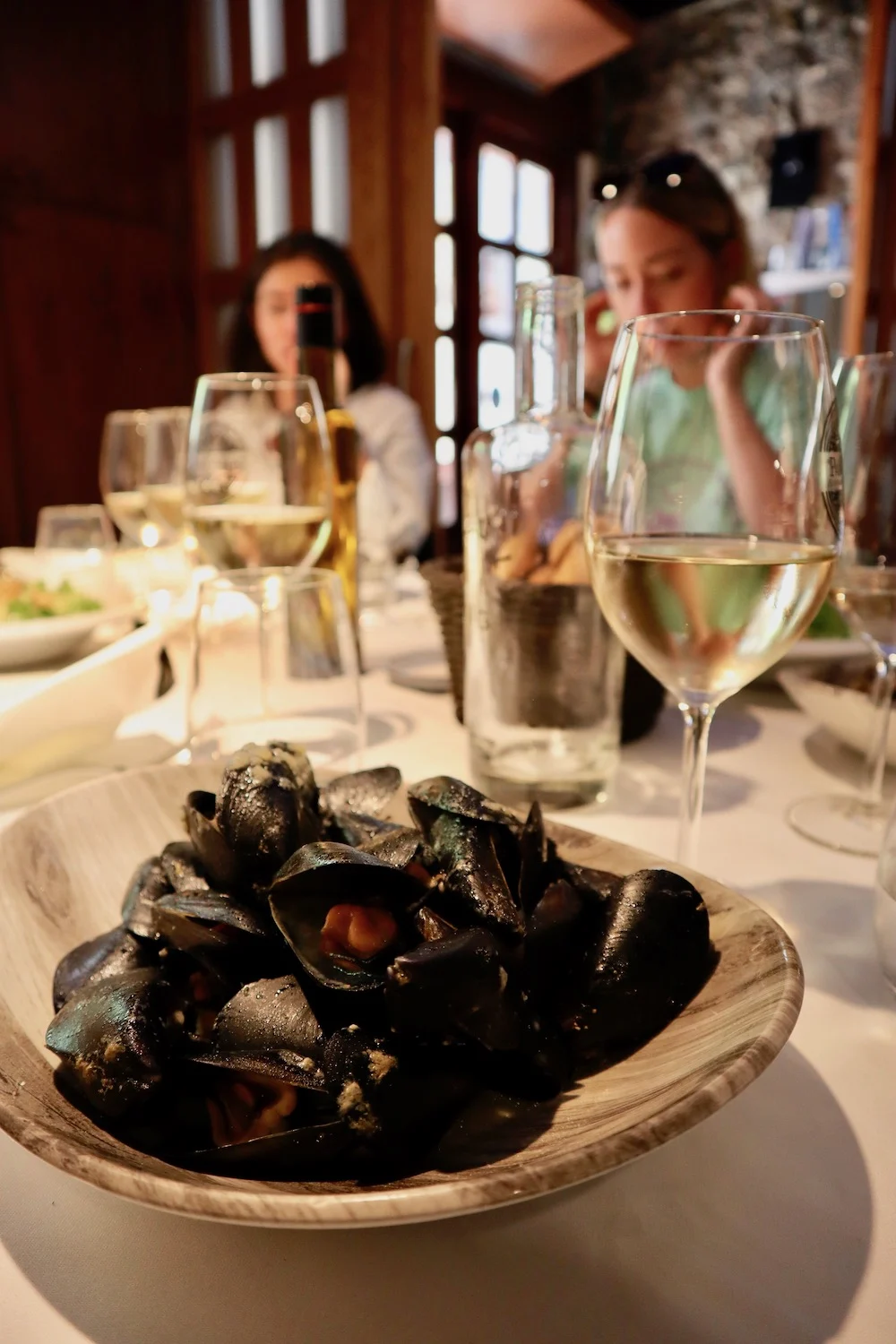 If you're looking for a delicious, authentic and charming place for lunch then you can't go wrong with Restaurant el Llagut. There's an outdoor courtyard under the shade of the trees and they have lunchtime set menus for a great price! It has a lovely, romantic vibe inside so would also be a great place for an evening meal.
---
Day 2 in Costa Dorada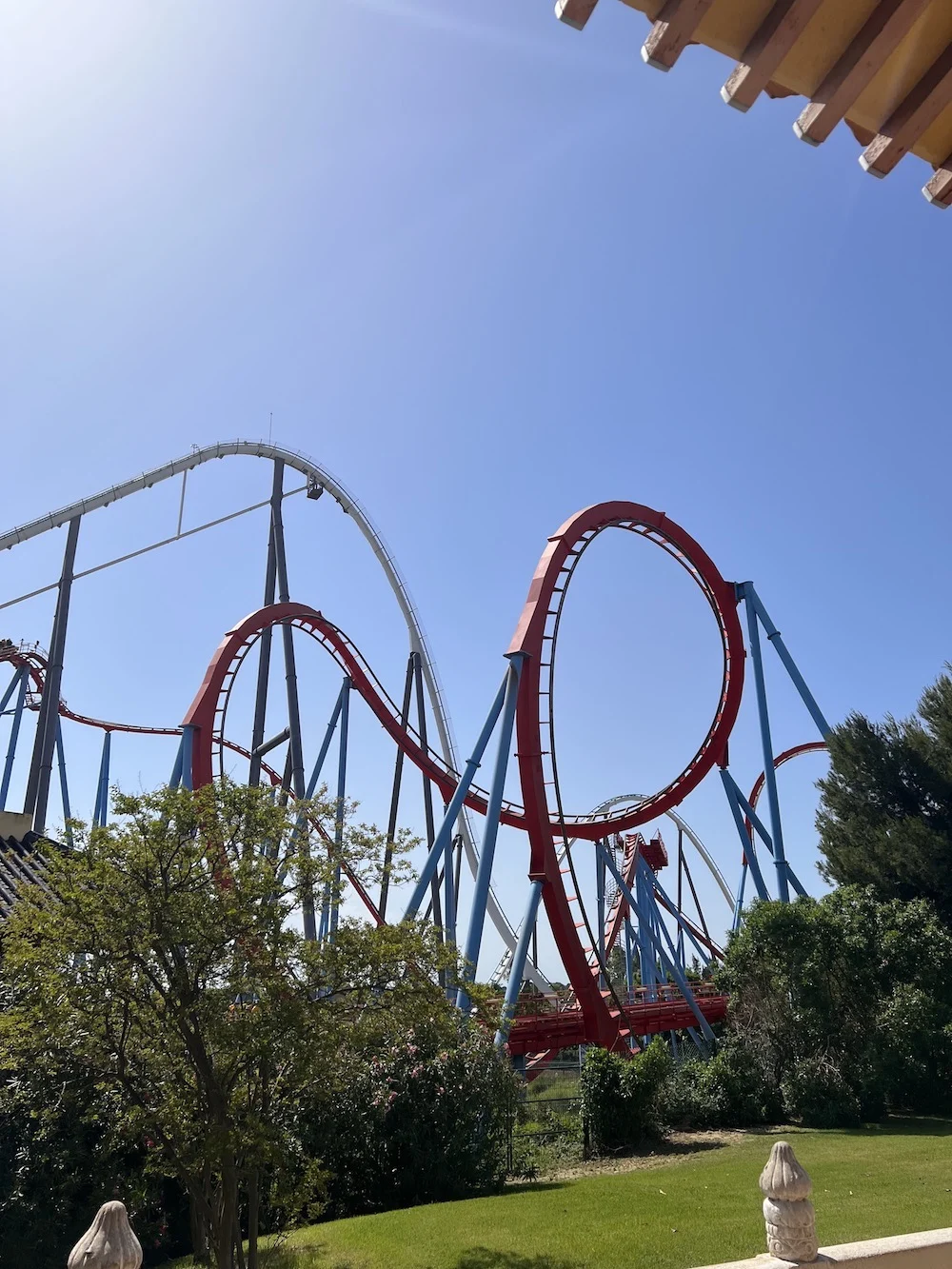 PortAventura
Your second day is one for the family and is an adrenaline fuelled day at PortAventura theme park. Slow things down for the evening with a trip to Cambrils for a seafood dinner and drinks overlooking the marina.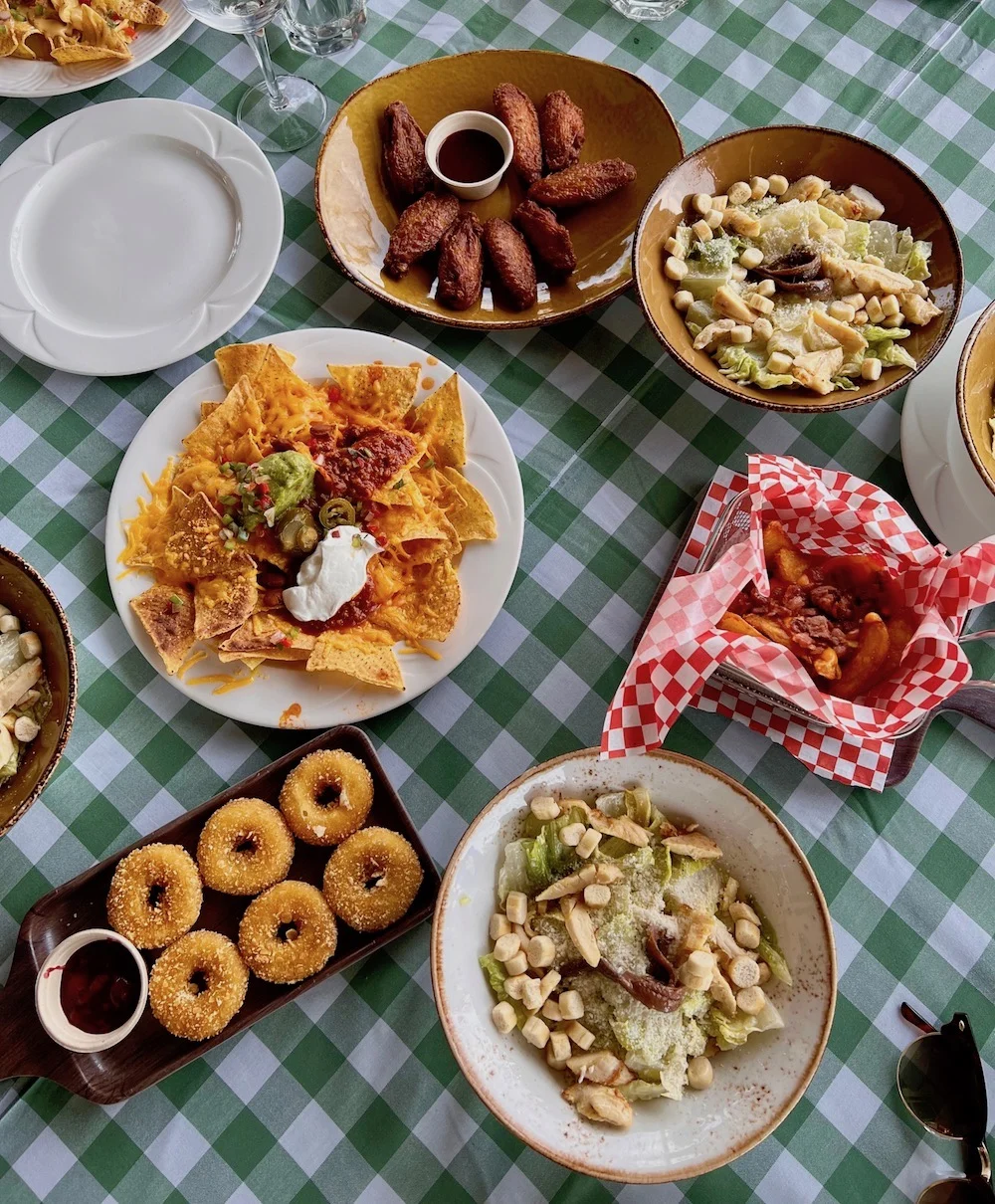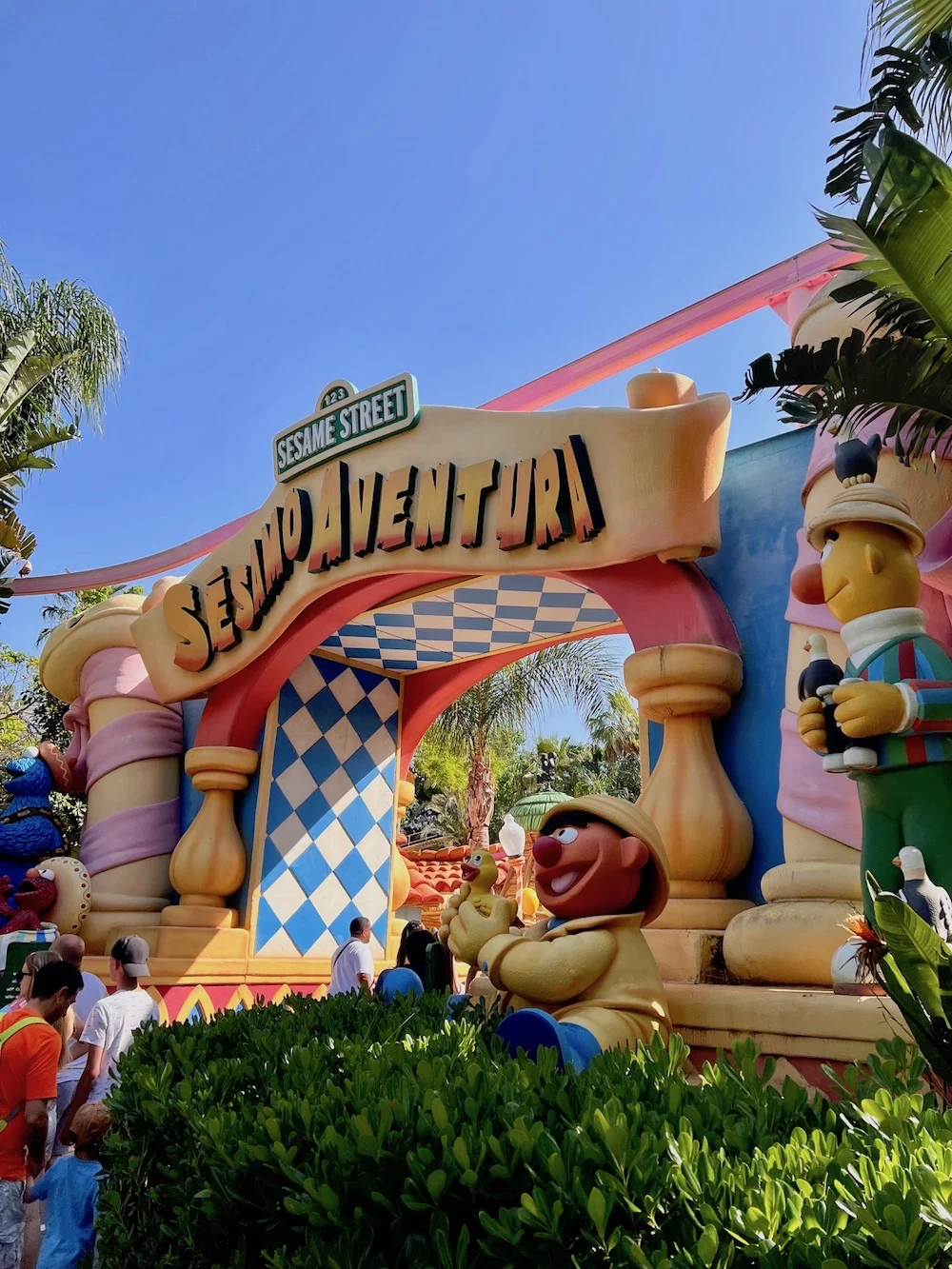 PortAventura is an incredible family theme park with over 40 rides and 6 'worlds' to explore.
If you enjoy theme parks then you could easily spend 2-3 days in PortAventura. There's so much to see, so many rides and so many shows and places to eat. It's a lot of fun!
If you really want to do everything in the theme park then I'd recommend staying in one of the PortAventura hotels so you get access into the parks and can enter a little earlier than other guests. I'd then spend 2-3 hours in the park each morning.
Personally, I found it to be quite hot and tiring to be queuing in the heat and most rides had wait times over an hour. So you'd either need to visit all day (10am-6pm) or do a couple of hours each day.
It's worth noting that PortAventura, the water park and Ferrari Land are all located together. You couldn't see them all in one day unless you skipped big chunks or possibly if you're visiting during a VERY quiet period.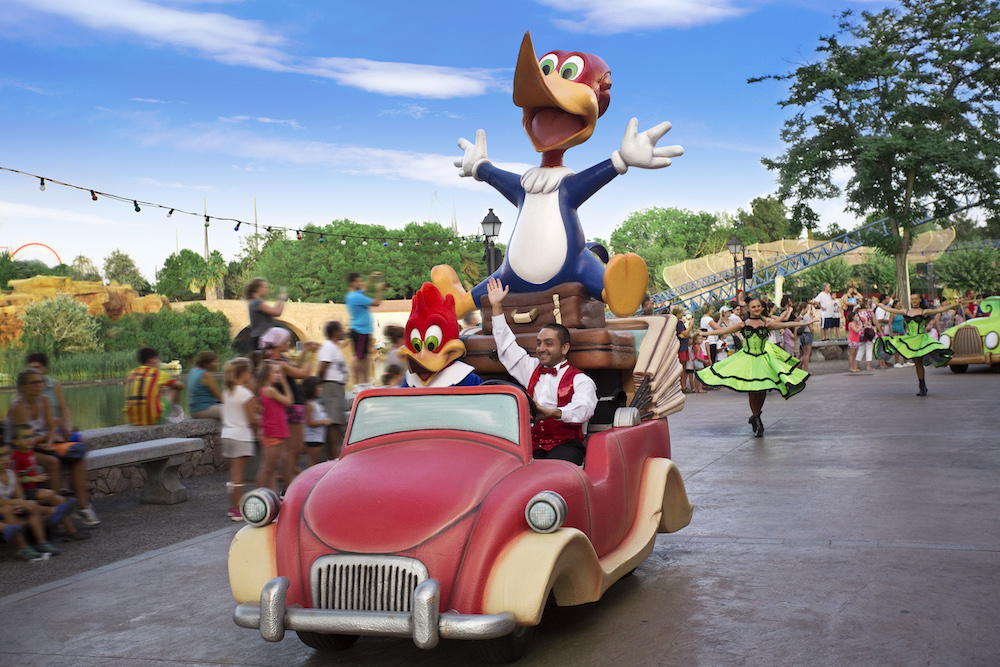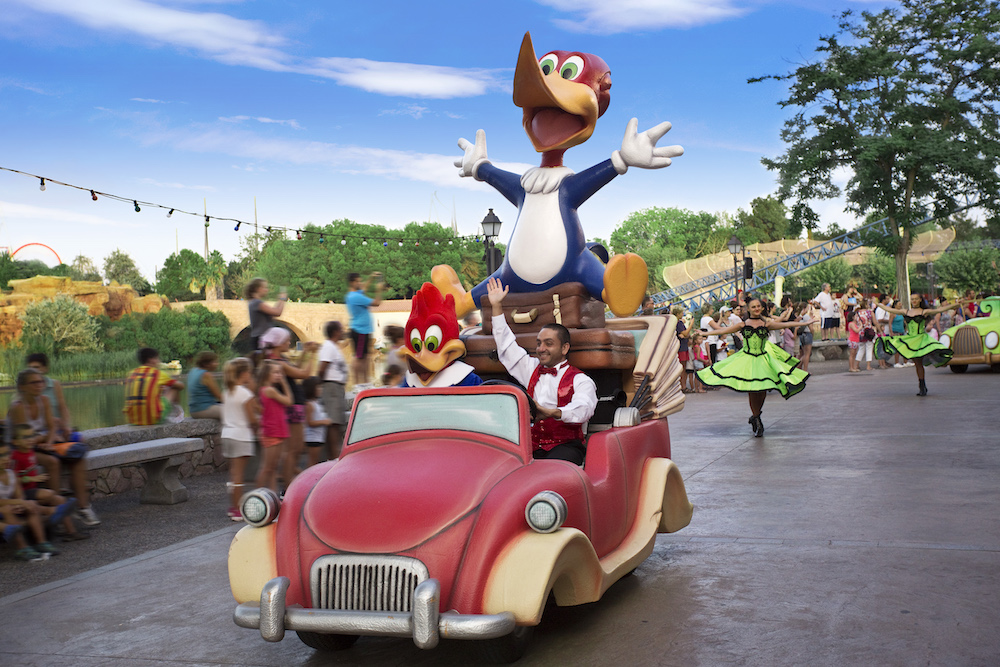 Your second evening in Costa Dorada – Visit Cambrils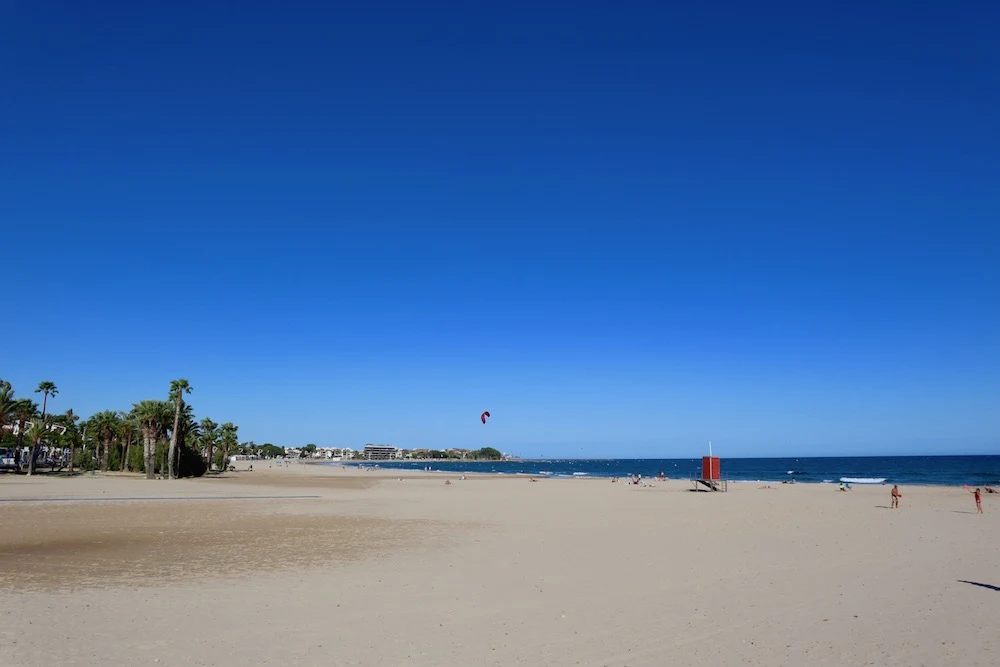 I'd recommend visiting the town of Cambrils in the evening. You'll find 9km of beautiful, sandy beaches and a lovely promenade that runs alongside the marina. Take a pre-dinner stroll and soak up the views and sea air.
During your evening stroll around Cambrils be sure to stop for a drink. We stopped at Club Nautic Cambrils which is a perfect location overlooking the boats.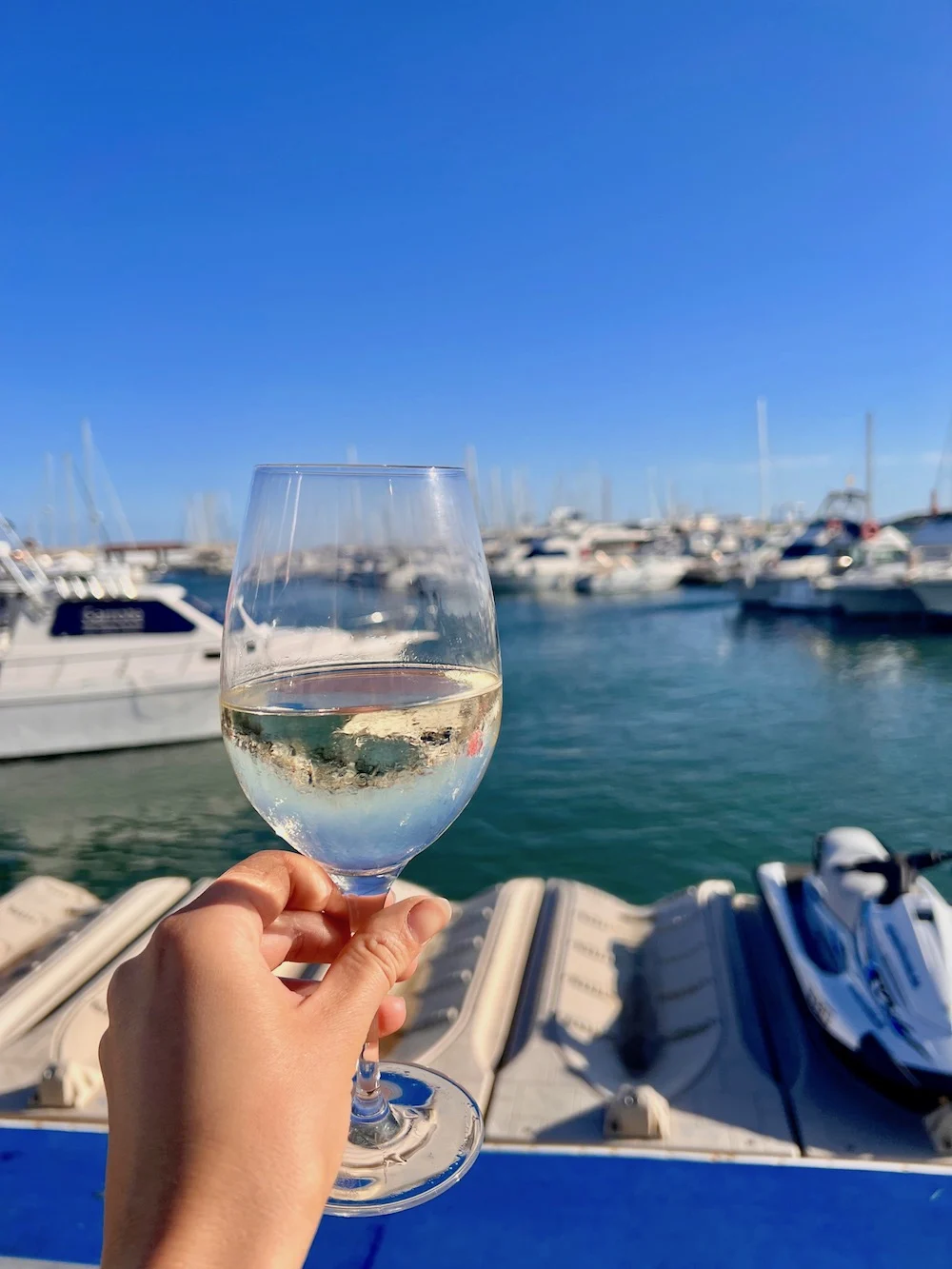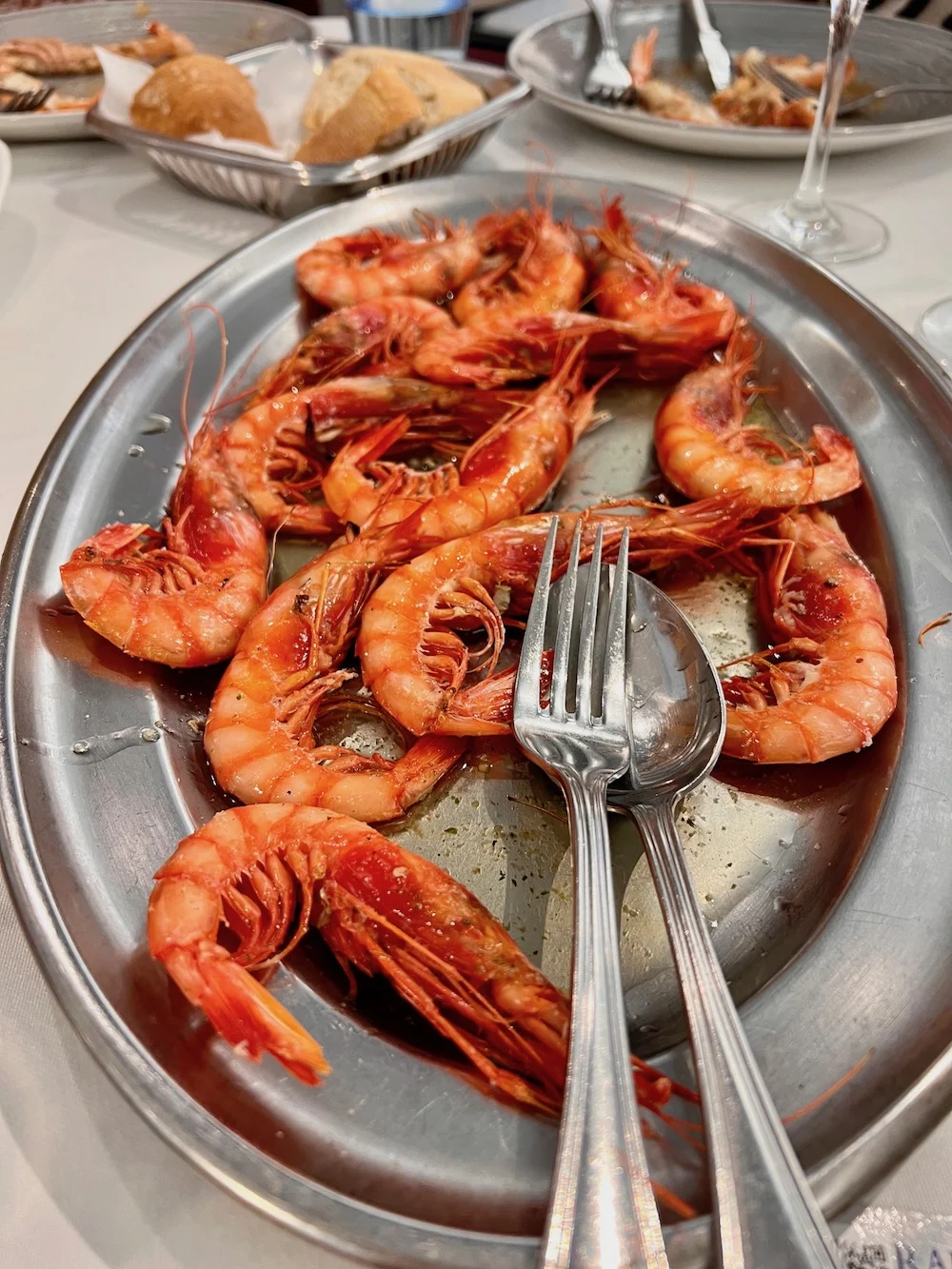 If you'd like another authentic Spanish dinner then head to Germans Miquel's Restaurant in Cambrils. We ordered lots of small tapas dishes and it was delicious.
If you don't speak Spanish I recommend having Google translate on your phone as the owner here doesn't speak English.
---
Day 3 in Costa Dorada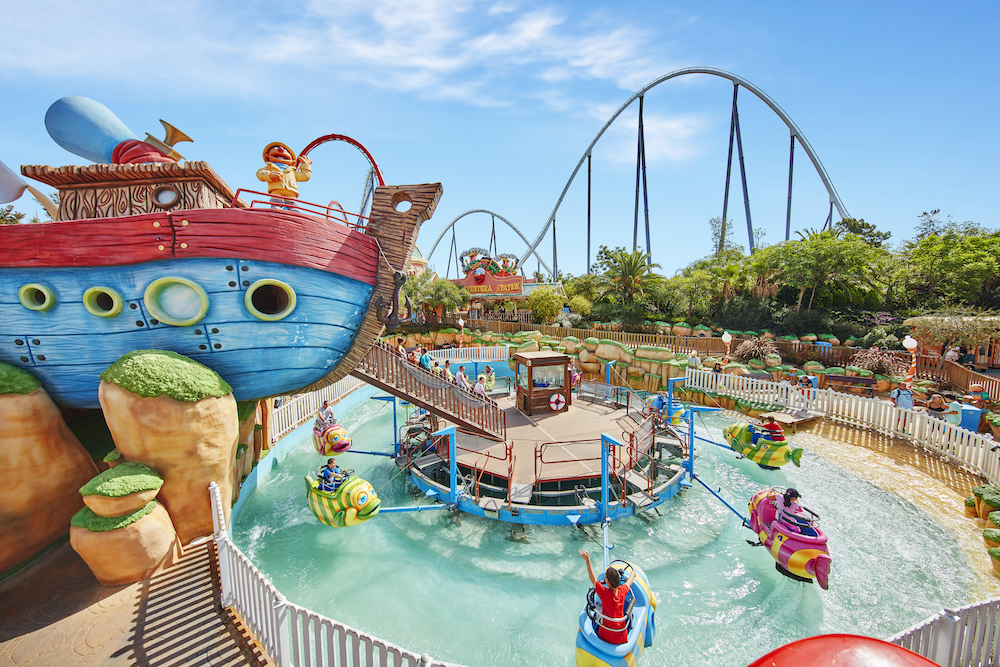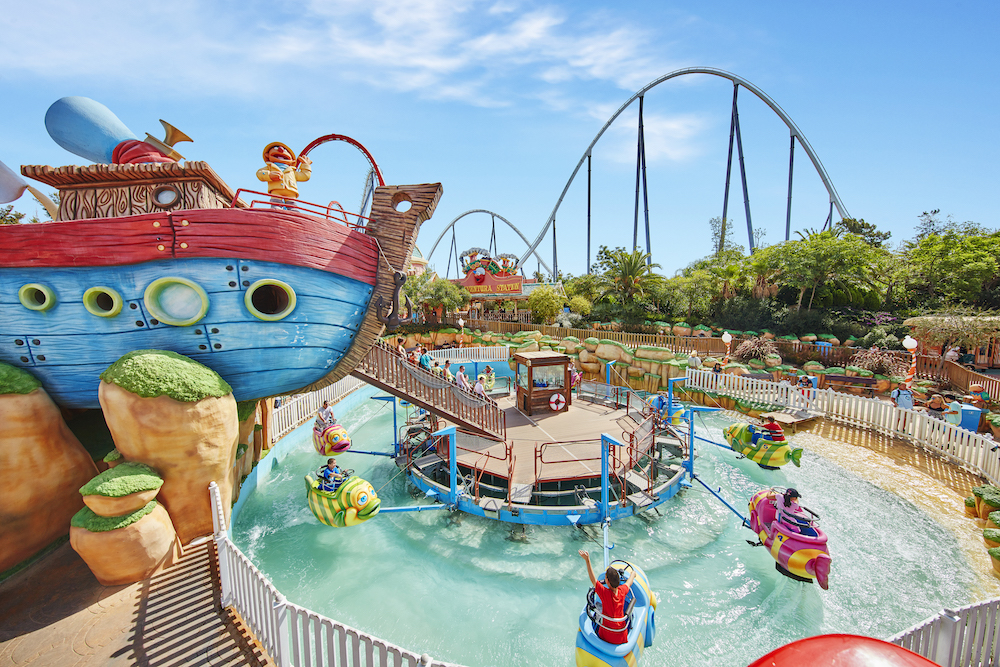 Ferrari Land &
Caribe Aquatic Park
It's another adrenaline fuelled day in Costa Dorada as you take in one or two more theme parks!
I had no idea Costa Dorada had three enormous theme parks! This is definitely a huge attraction for families with older kids.
Today, you could do Ferrari Land and Caribe Aquatic Park in one day or maybe you'd rather spend a whole day at each one or just choose one or the other? Or perhaps you'll skip the theme parks all together and have a beach day!? I don't blame you!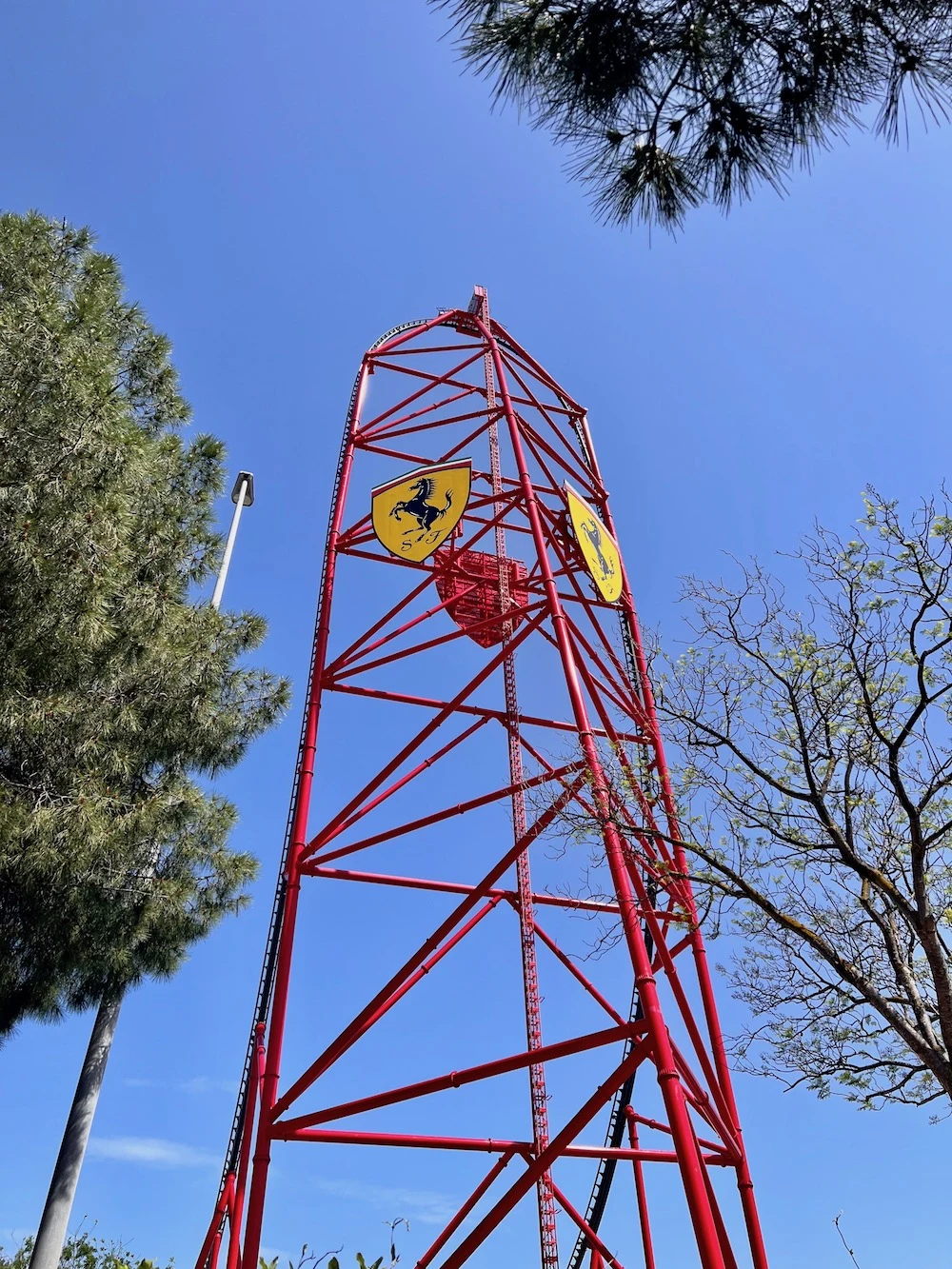 Visit Ferarri Land
Ferrari Land has 16 attractions, rides and games, including Europe's tallest and fastest roller coaster. Red Force is 112m tall and reached 180 km/h. I didn't go on this ride but I was terrified just standing at the bottom and watching! Car lovers of all ages will enjoy this Italy-themed park!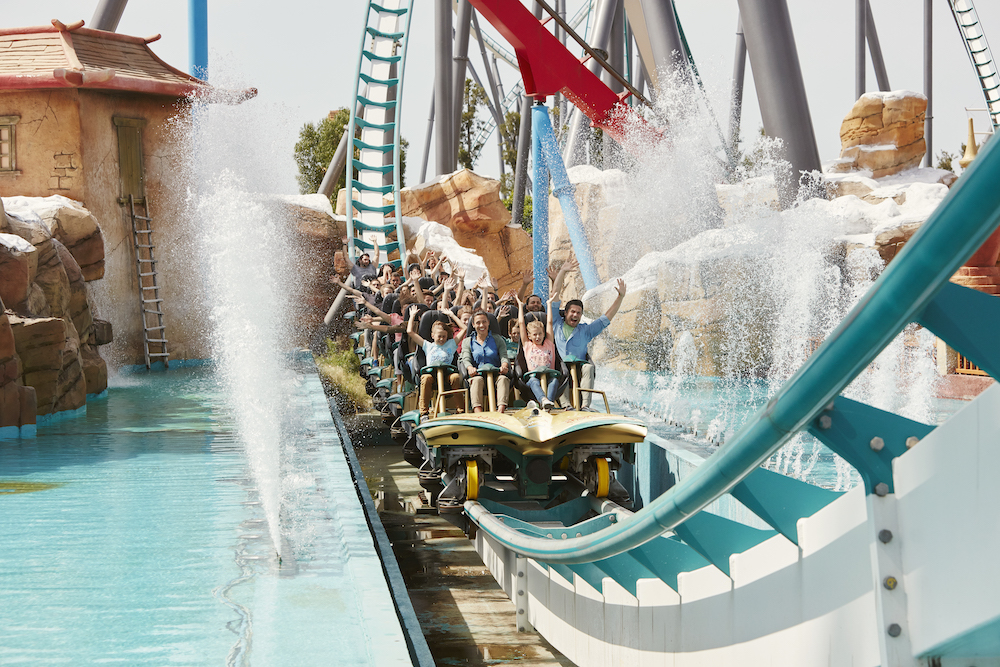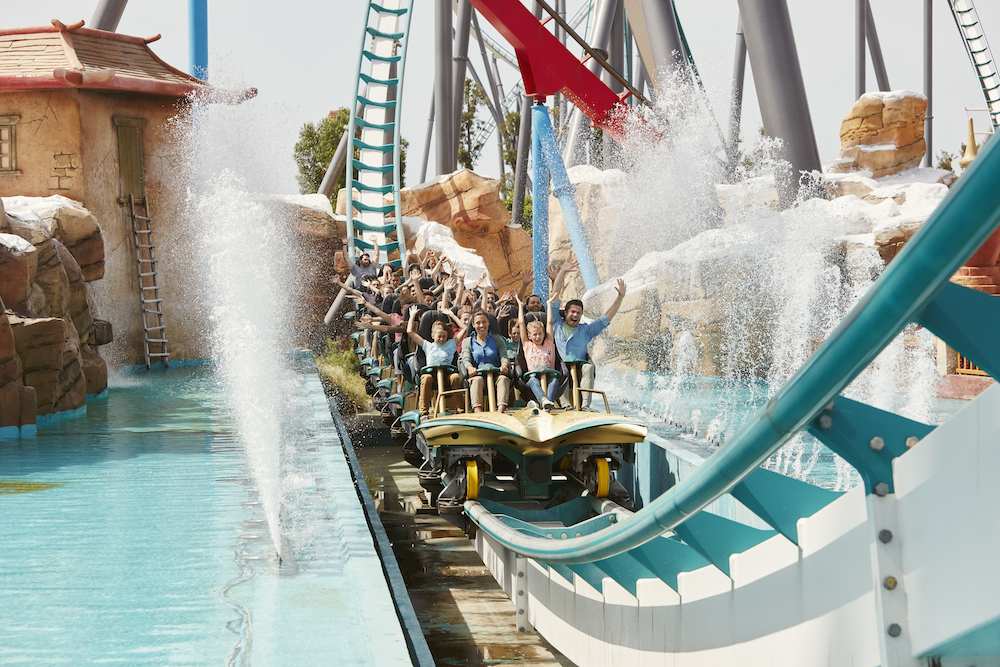 Caribe Aquatic Park
Caribe Aquatic Park has over 2km of slides and is an epic waterpark. The park has a tropical feel with lots of lush plants, palm trees, lagoons, waterfalls and flowers and it's brilliant for kids of all ages.
---
Day 4 in Costa Dorada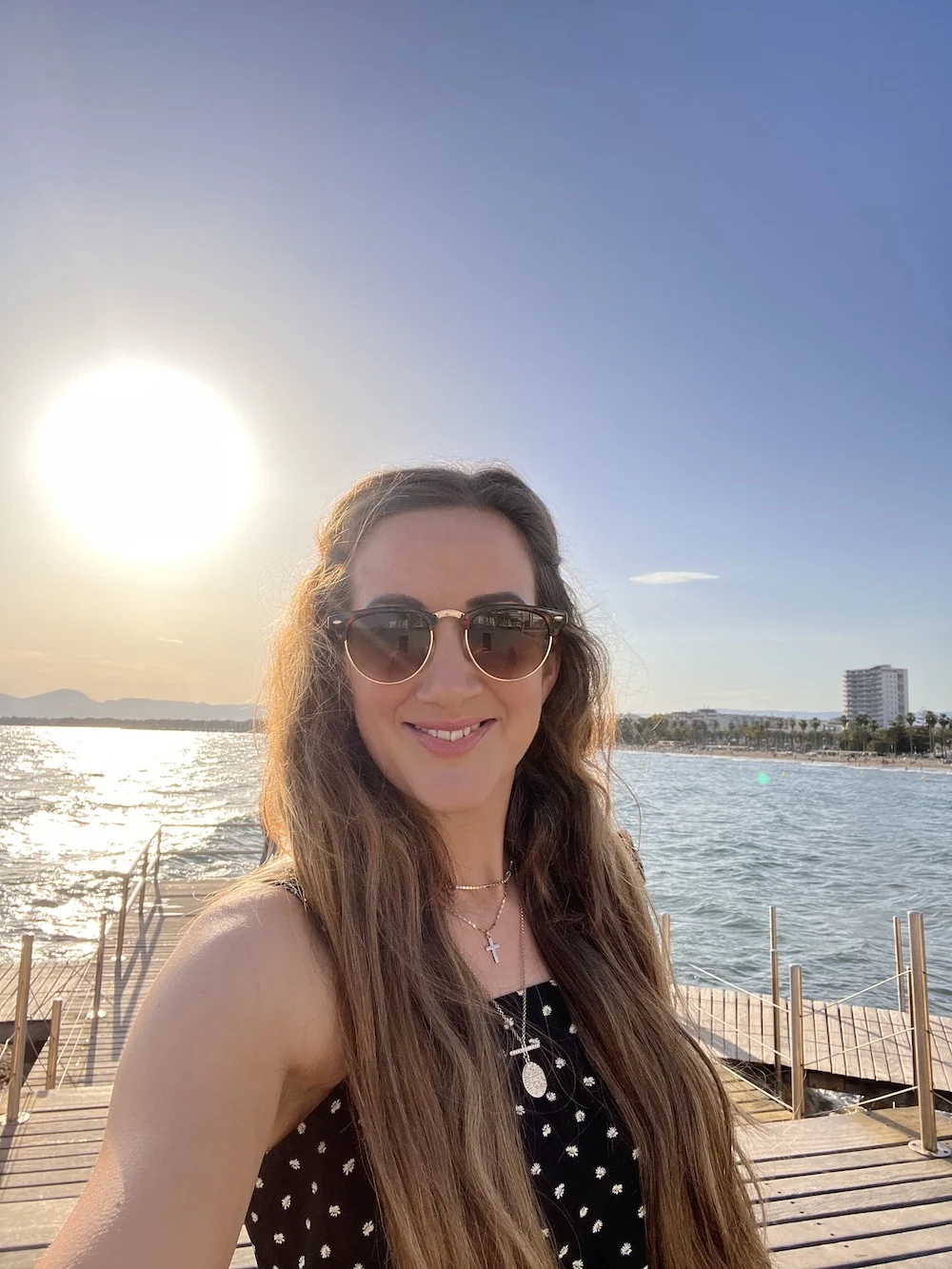 Salou
It's time for a beach day!
You could spend a whole day in Salou or just visit for an evening. I arrived at Salou at about 5pm and felt it's the perfect place to visit in the early evening as a family. I would have liked to visit in the day too and walk along the coastal path so I'd definitely do that if I had more time!
Stroll along the beach, stop for a drink and an ice cream, have an early dinner at one of the many restaurants and stay to watch the 10pm fountain light show!
Check out my post about things to do in Salou here.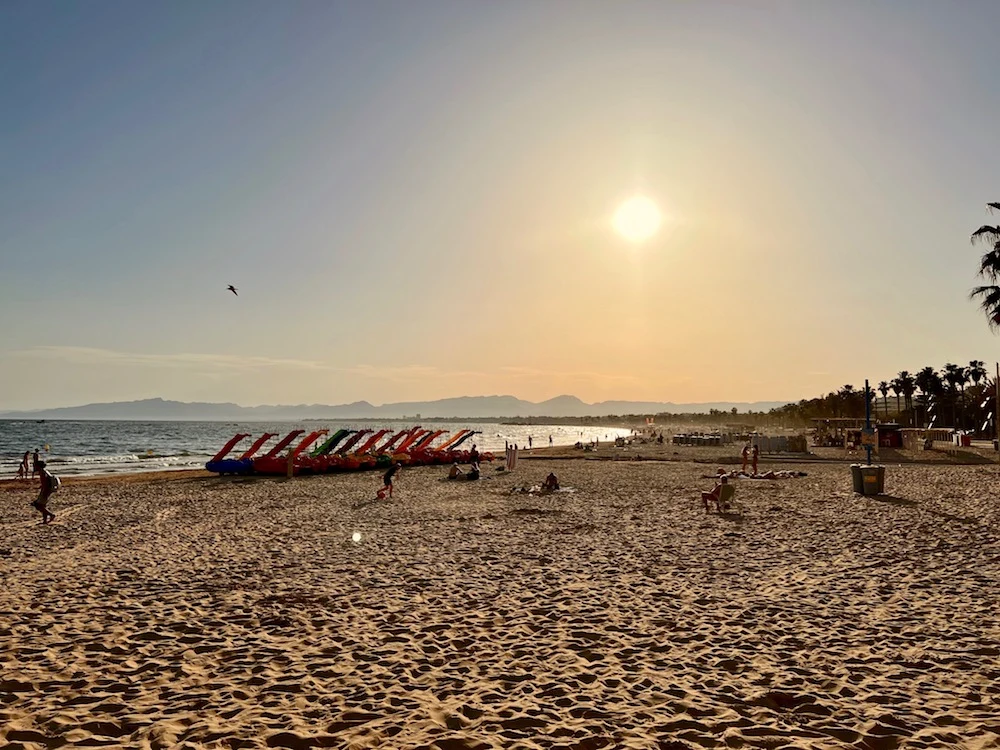 Walk or cycle along the Salou Coastal Path
The Coastal Path is a beautiful 6.5 km path. It's smooth and flat so it's perfect for bikes or for pushchairs and wheel chairs too. The path runs along the coast from the Pilons area to the Salou Lighthouse, located in Cap Salou.
If you're a runner, this is a great place for a morning jog!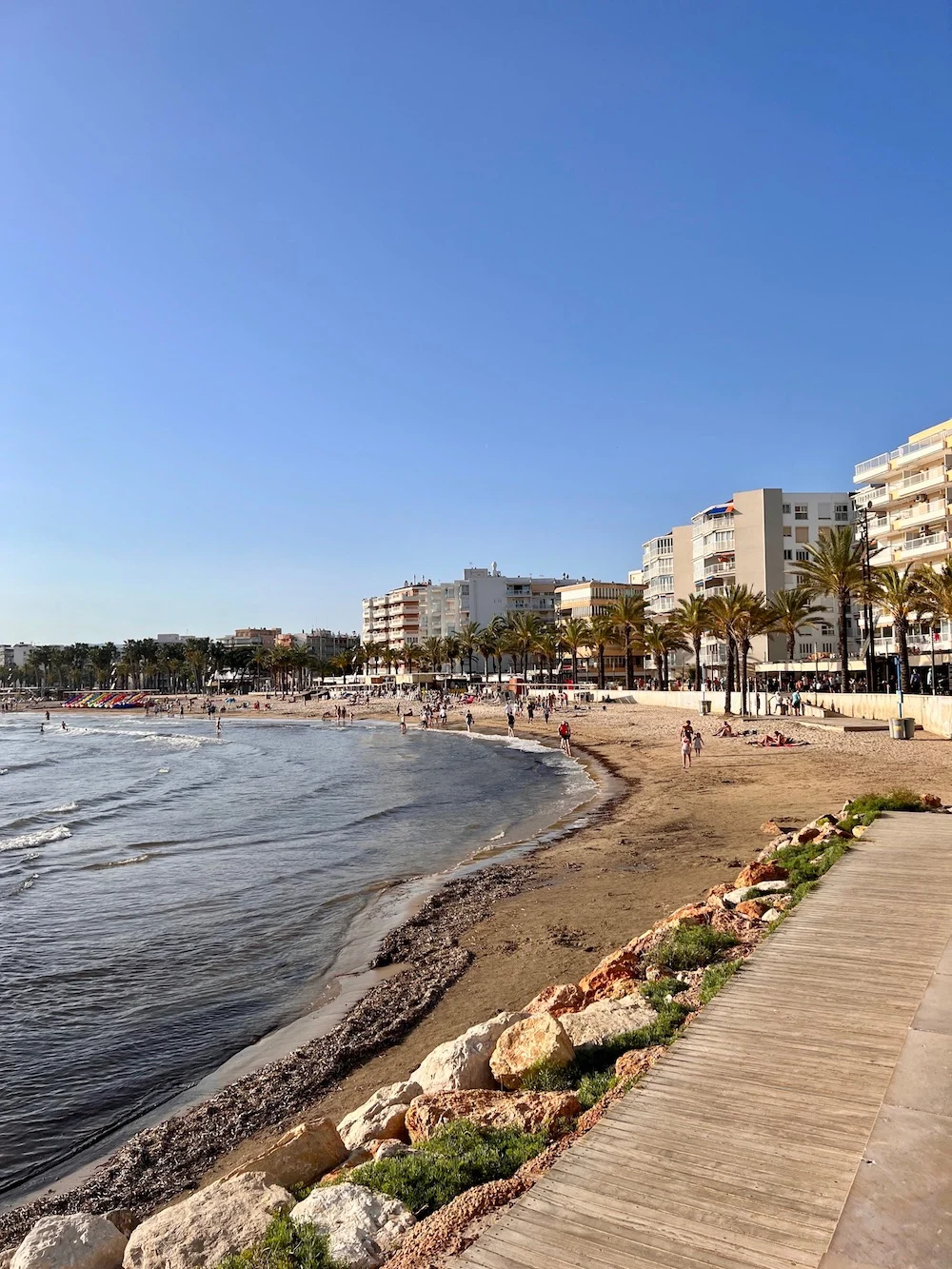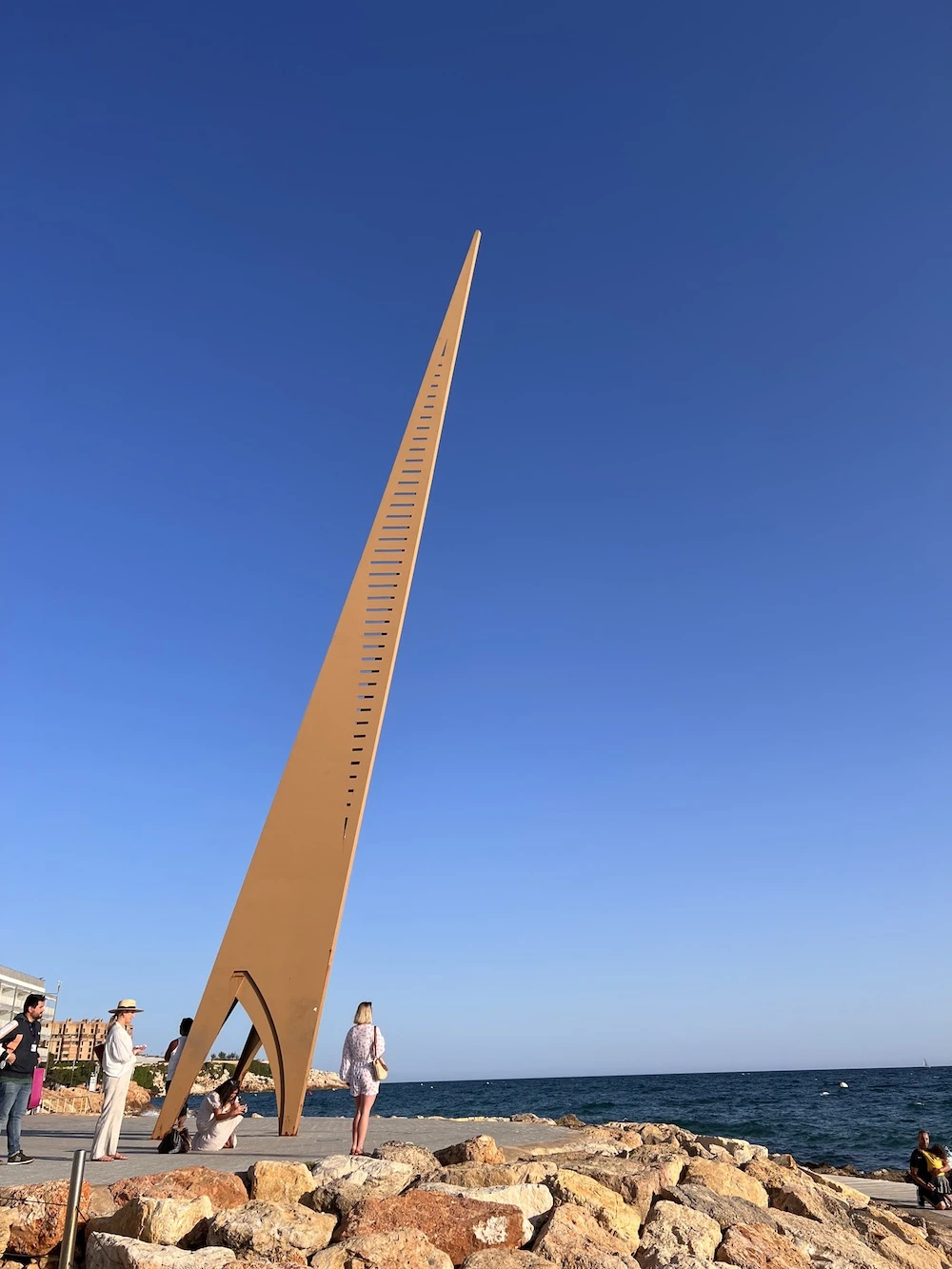 Go to Platja Llarga Beach
The main beach in Salou is a long and busy stretch of golden sand with pedalos, beach vendors and lots of bustle. It's lovely but if you'd prefer a more tranquil beach experience I recommend heading to Platja Llarga Beach.
Platja Llarga Beach is a smaller beach with a more laid-back vibe. It's lovely and feels less commercial than the bigger beaches.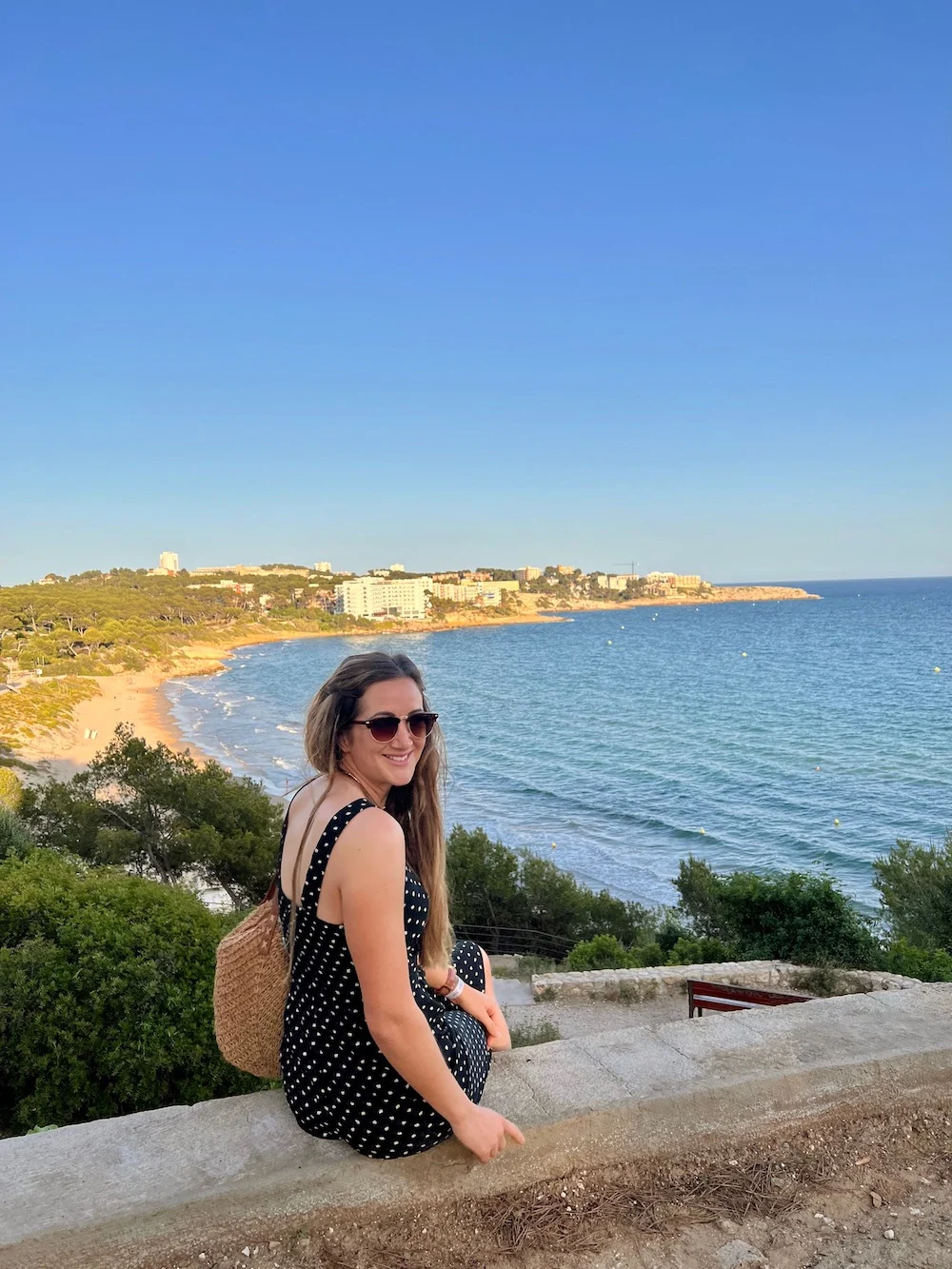 Have dinner at Arena Restaurant in Salou
We sat outside at Arena Restaurant and it was lovely. The food was incredible and the atmosphere was perfect.
The restaurant is at the bottom of a hotel so I think I would have walked straight past it but it's definitely a gem!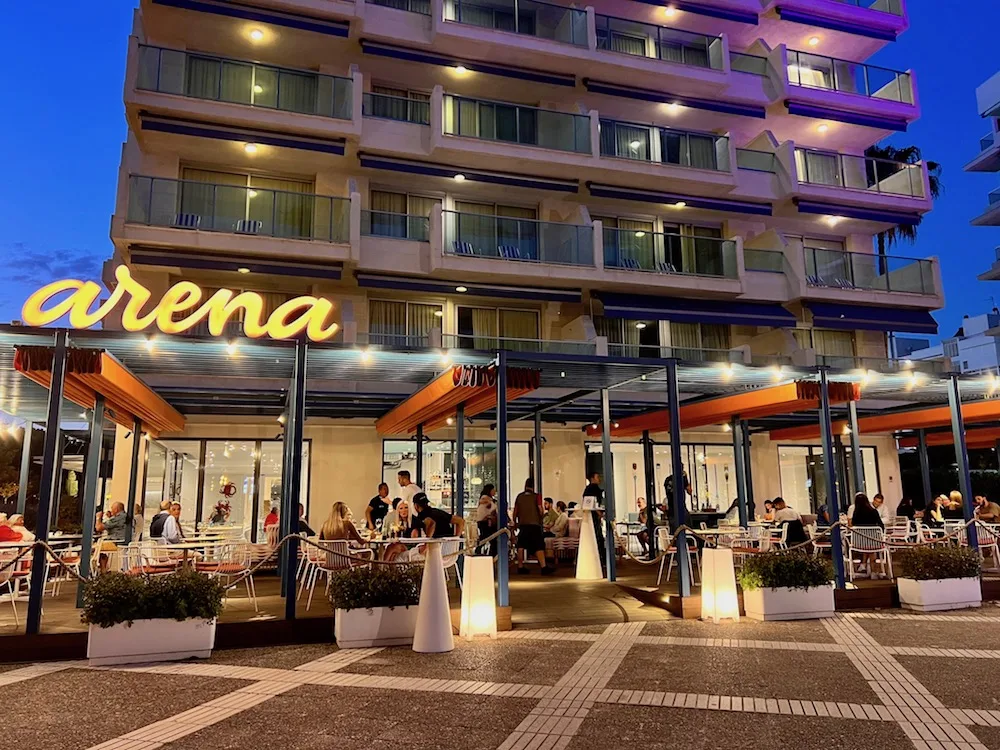 Watch the Cybernetic fountain show in Salou
There's an incredible fountain show every evening at 10pm throughout the peak summer months. The show uses lights and music and perfectly timed water displays to tell a story. It attracts a large crowd and kids join together to dance to the music.
It's a great way to end your evening in Salou!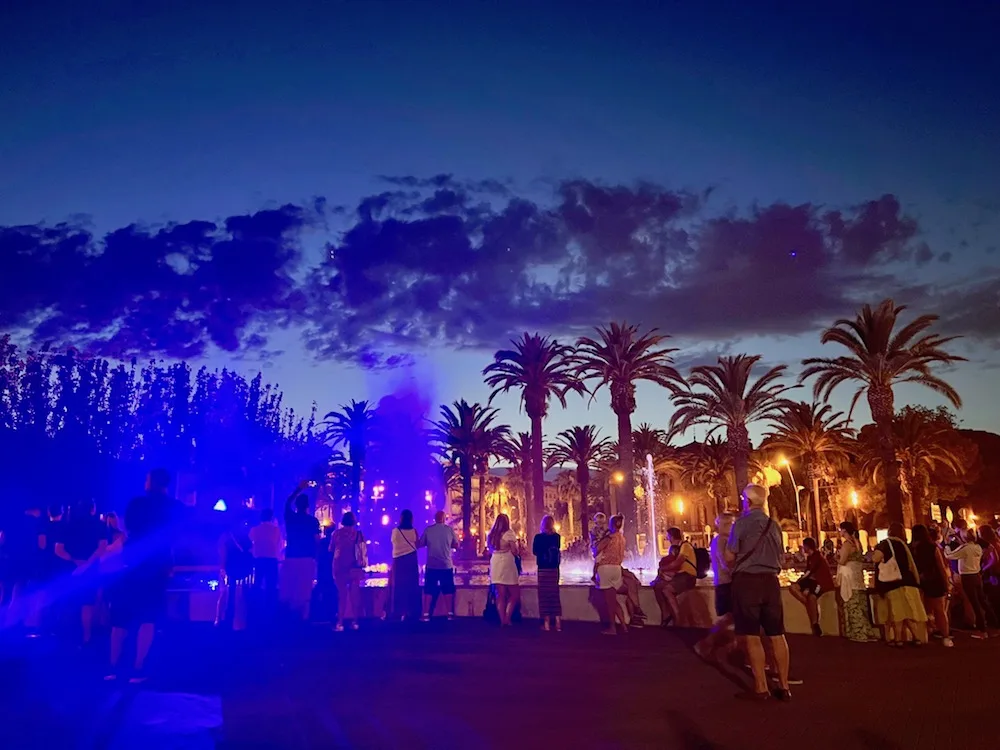 ---
Day 5 in Costa Dorada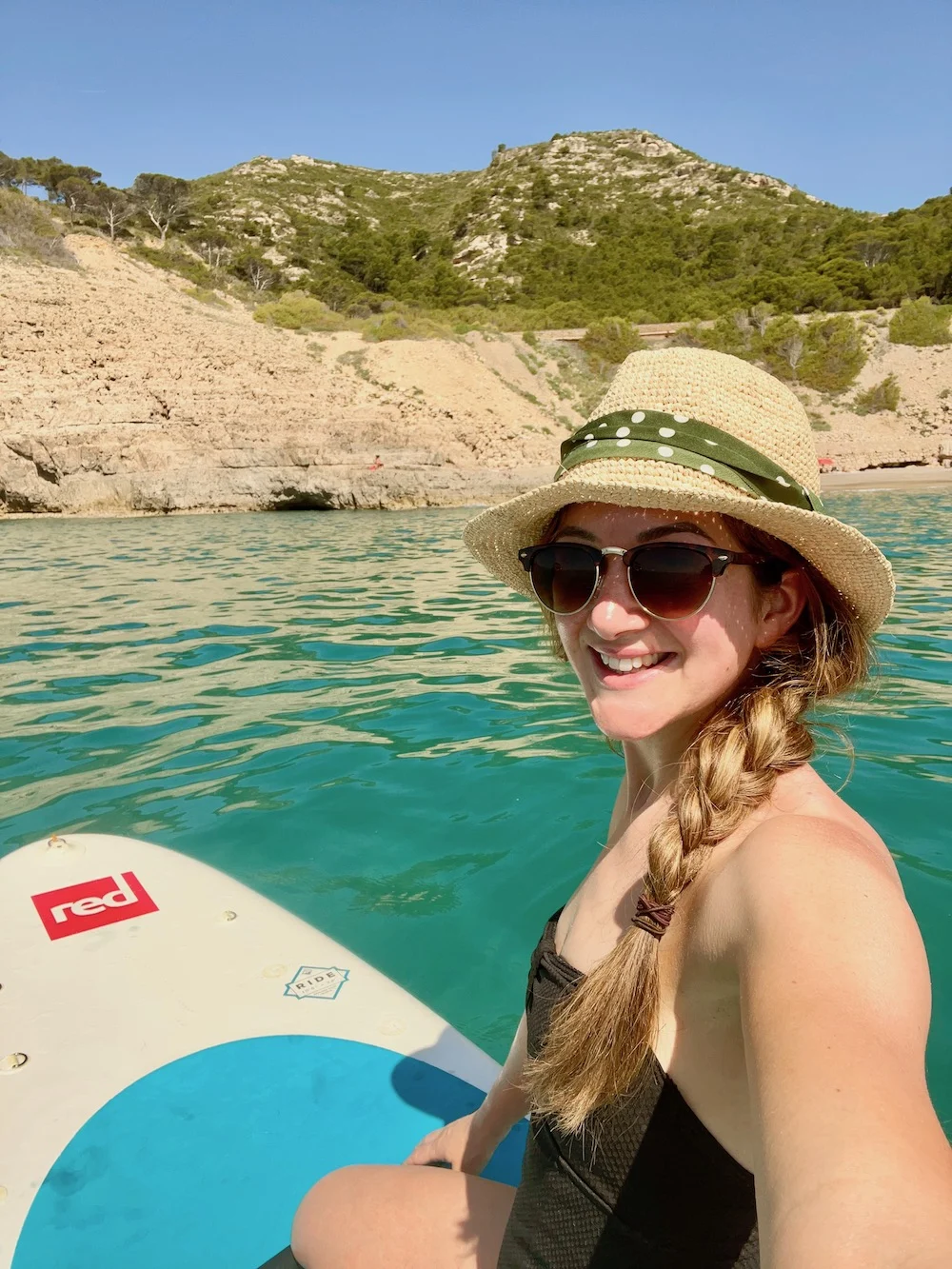 Paddle Boarding
Today is all about watersports, a beach cafe and a glorious, golden beach!
Paddleboarding was a highlight of my whole trip to Costa Dorada, it was incredible!
We left from l'Hospitalet de l'Infant harbour and took a small boat to a calm cove where the entrance to a cave was visible in the distance.
I hadn't paddleboarding in the sea for a while and the other ladies in my group hadn't paddle boarded at all so we had a quick lesson and top tips from our guide, Manel.
Thankfully, the water was warm(ish), calm and crystal clear so we all felt confident jumping in and out the water and clambering onto our boards. Once we'd got our confidence we paddled into the cave where there was a small, sandy beach to sit and admire the views out to sea.
It was an incredible experience and, even if you've never tried it before, I highly recommend paddle boarding in Costa Dorada!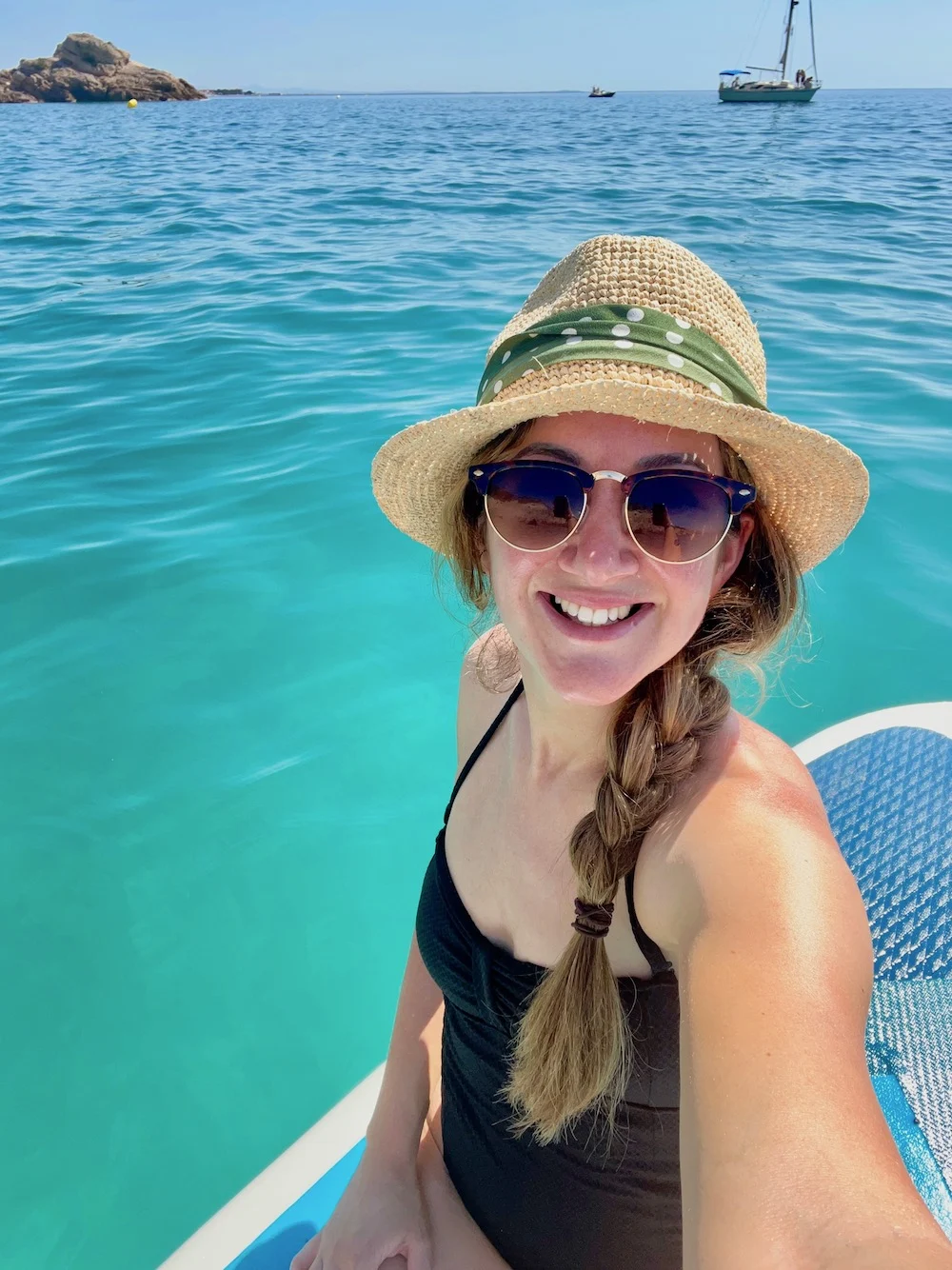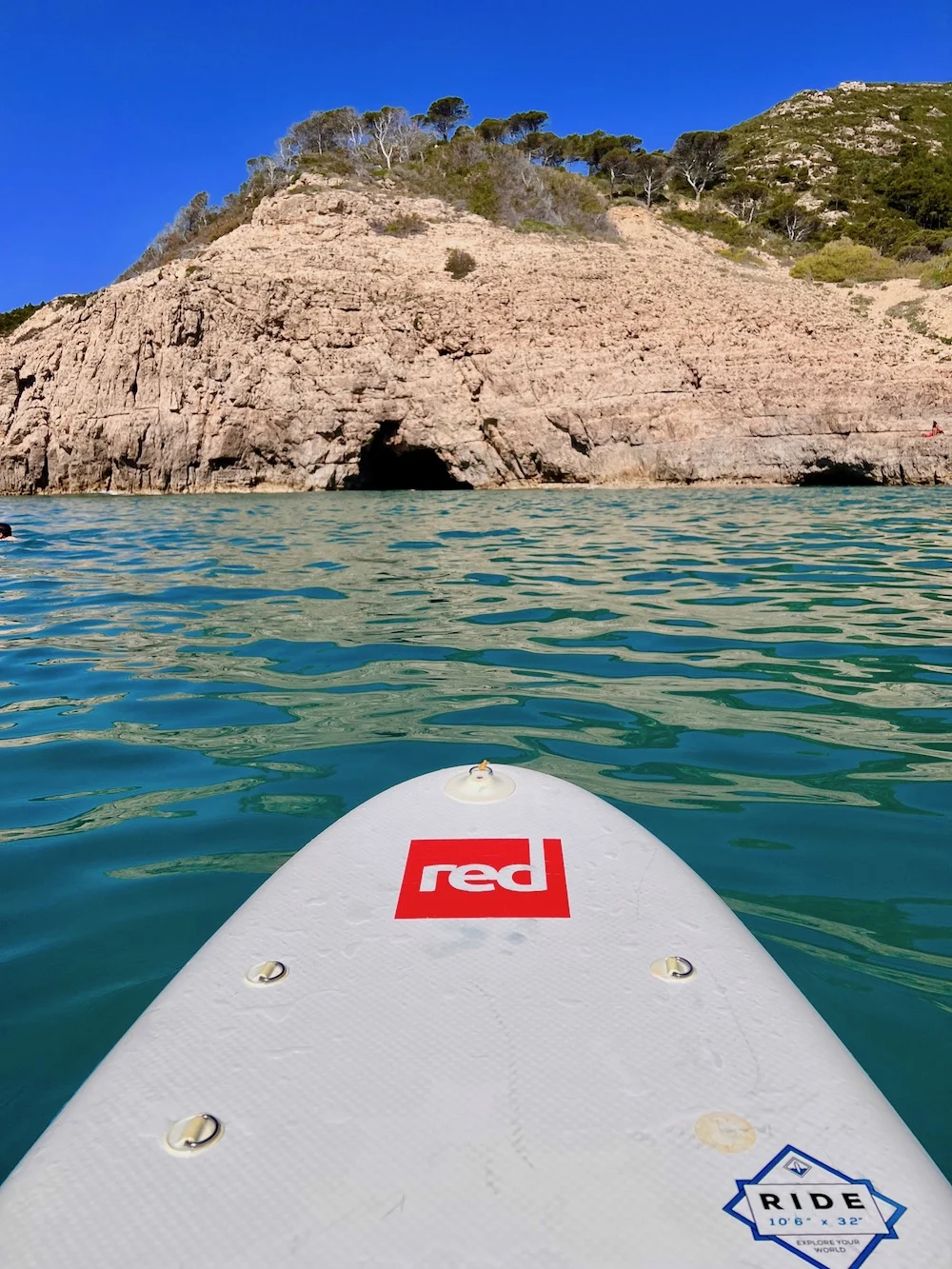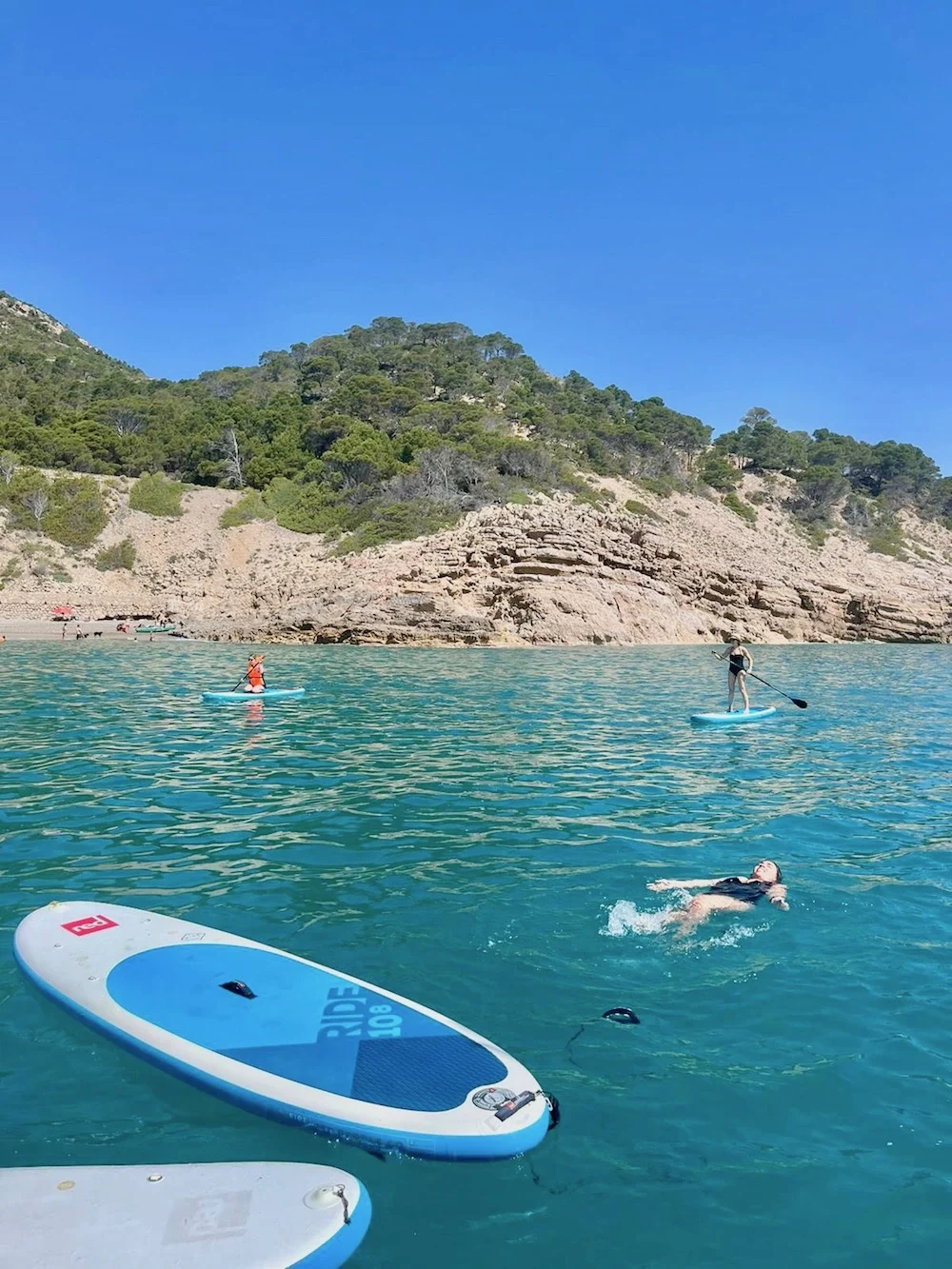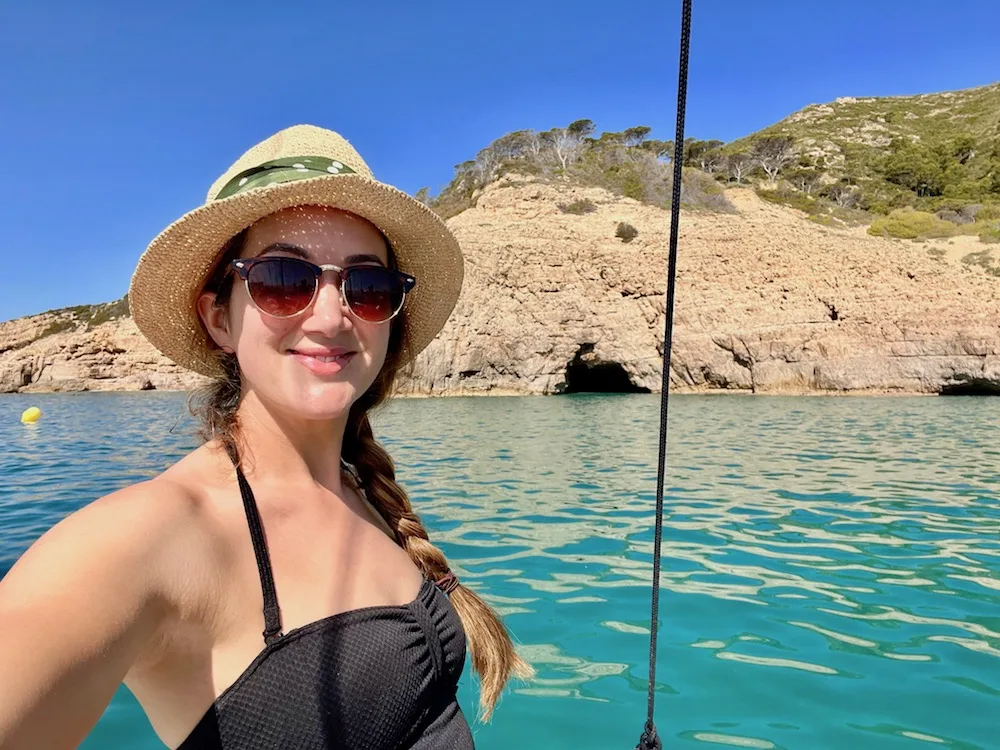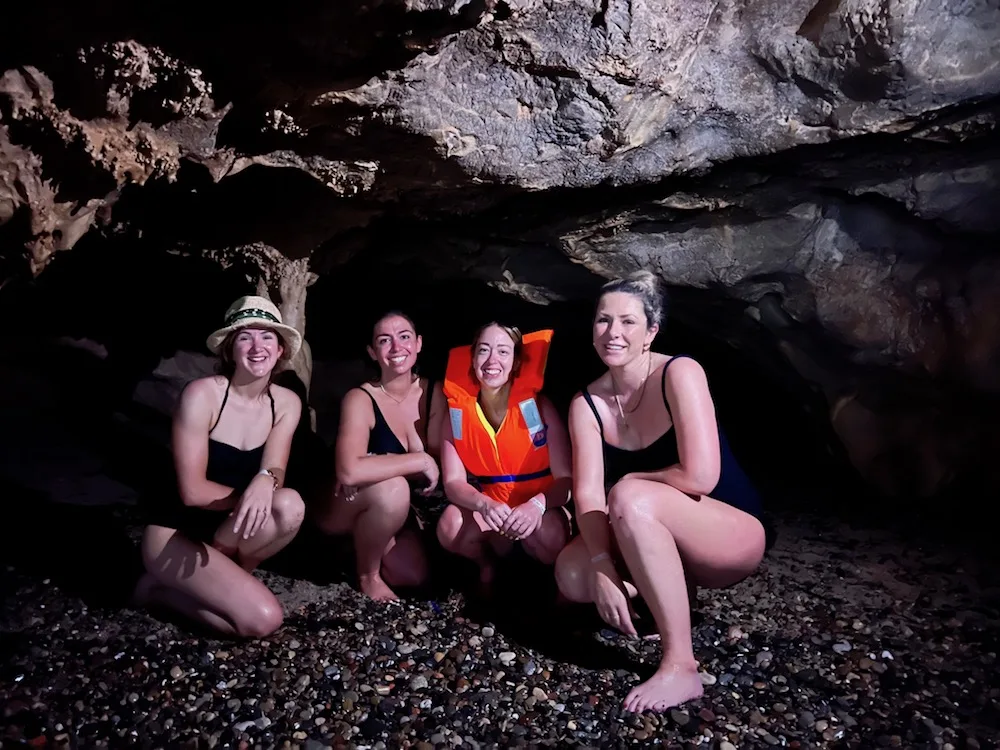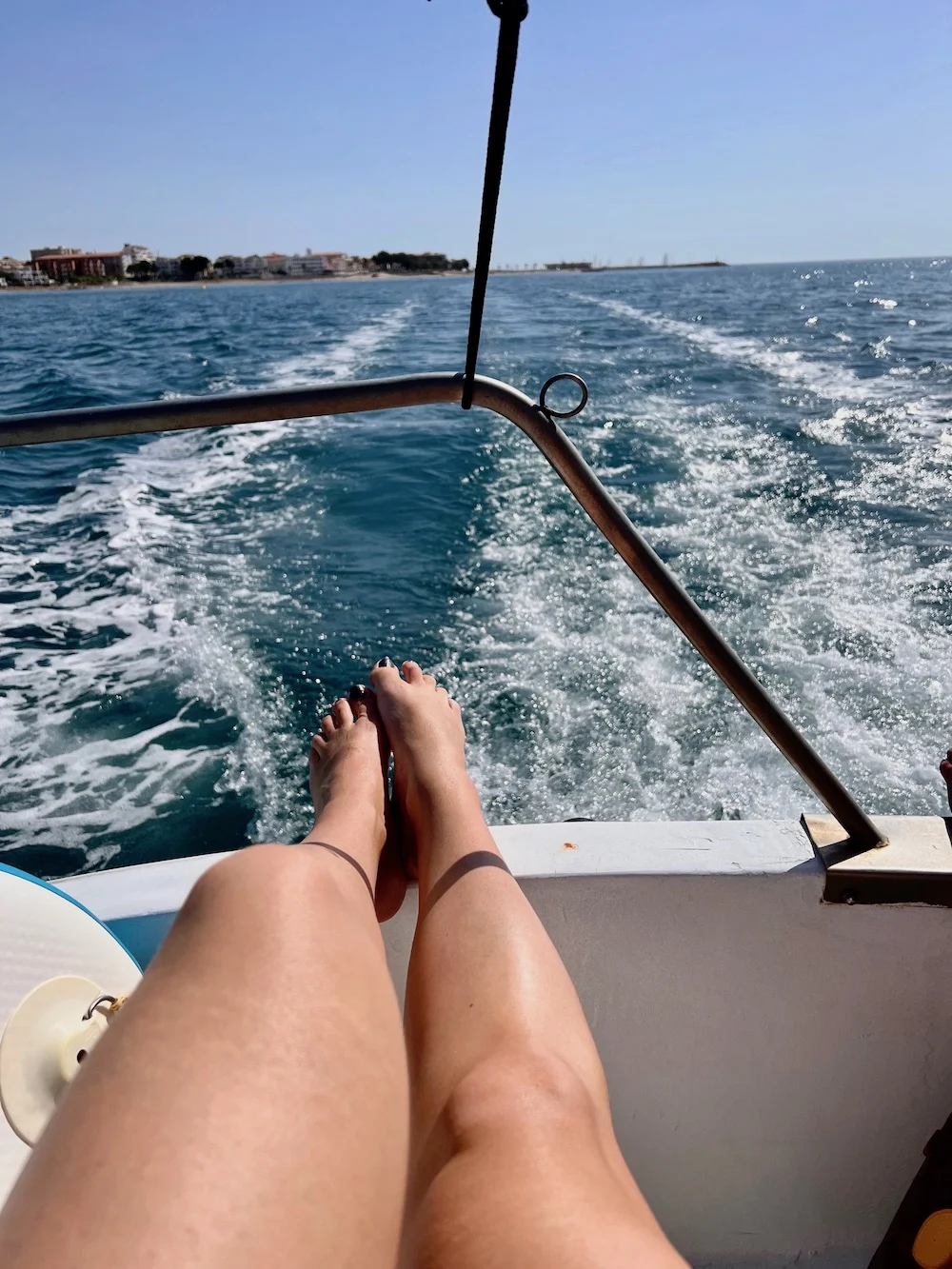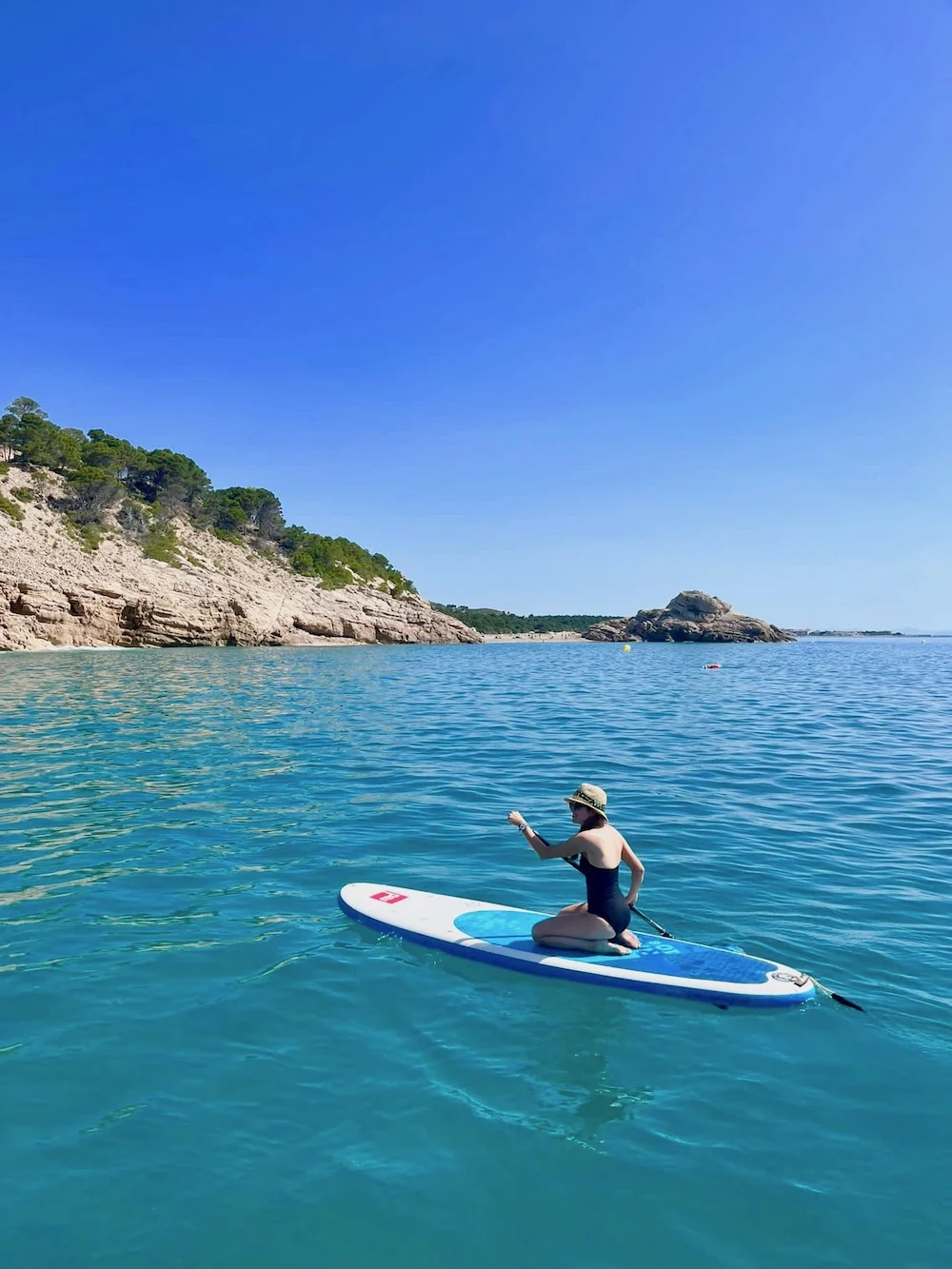 Visit Rosarito Cafe
After a busy morning paddle boarding you'll be ready for a laid back feast on the beach and I can't recommend Rosarito Cafe enough.
It's a beautiful setting with stylish decor, a great menu, delicious food and drinks and you can choose to sit outside under the shade of the trees.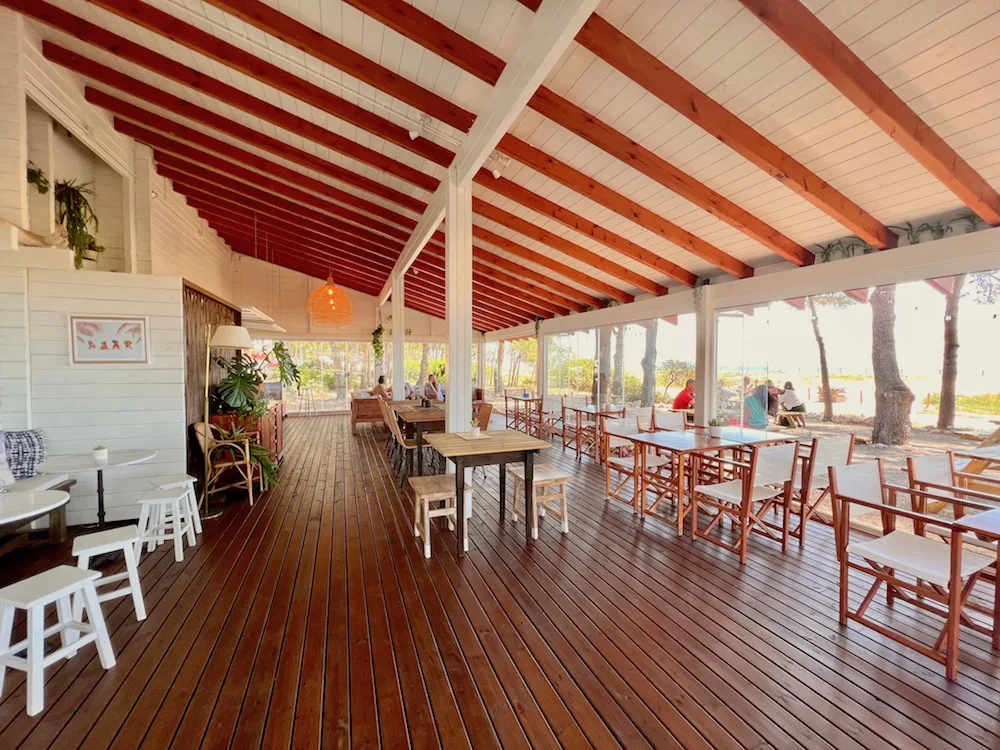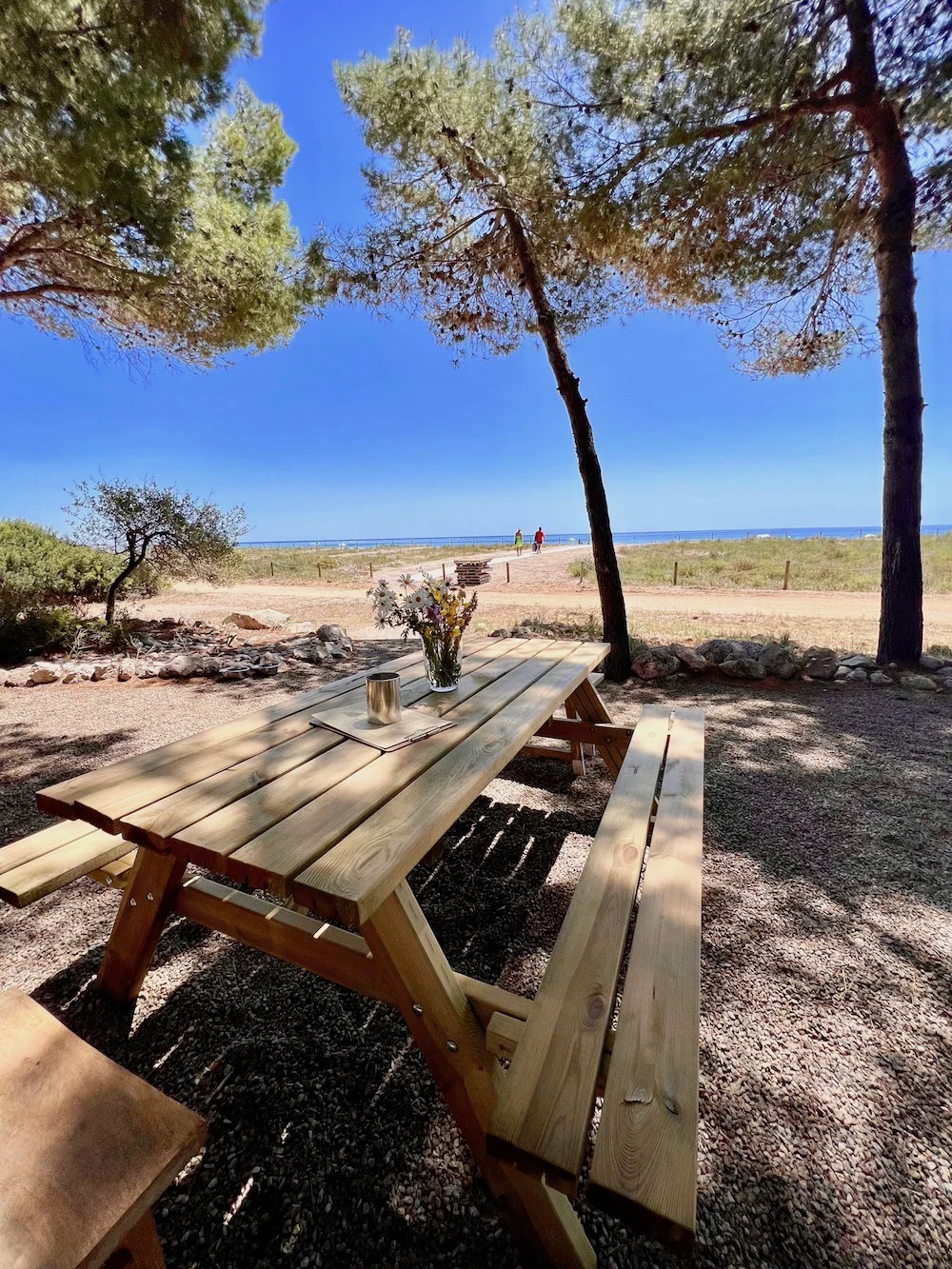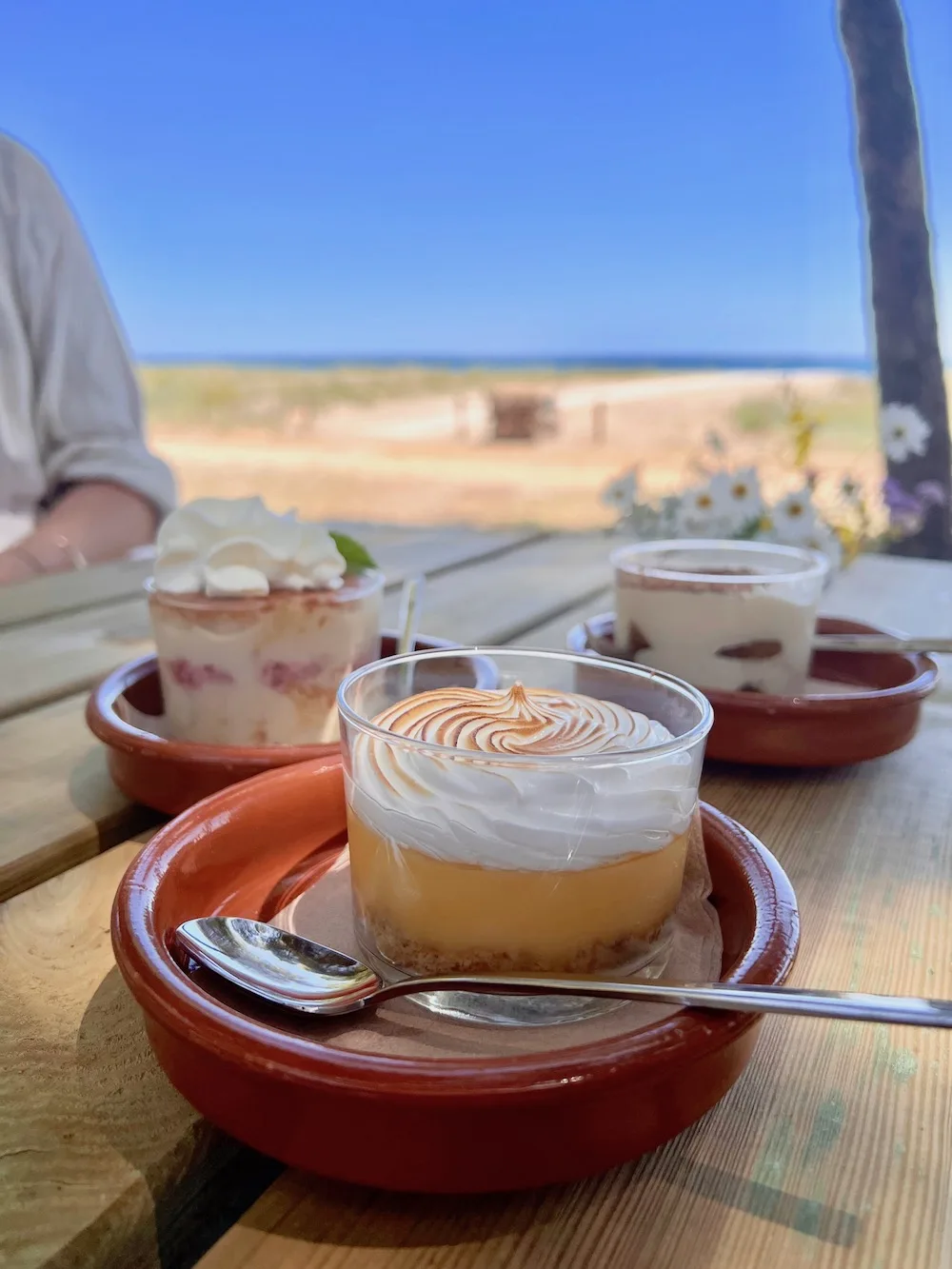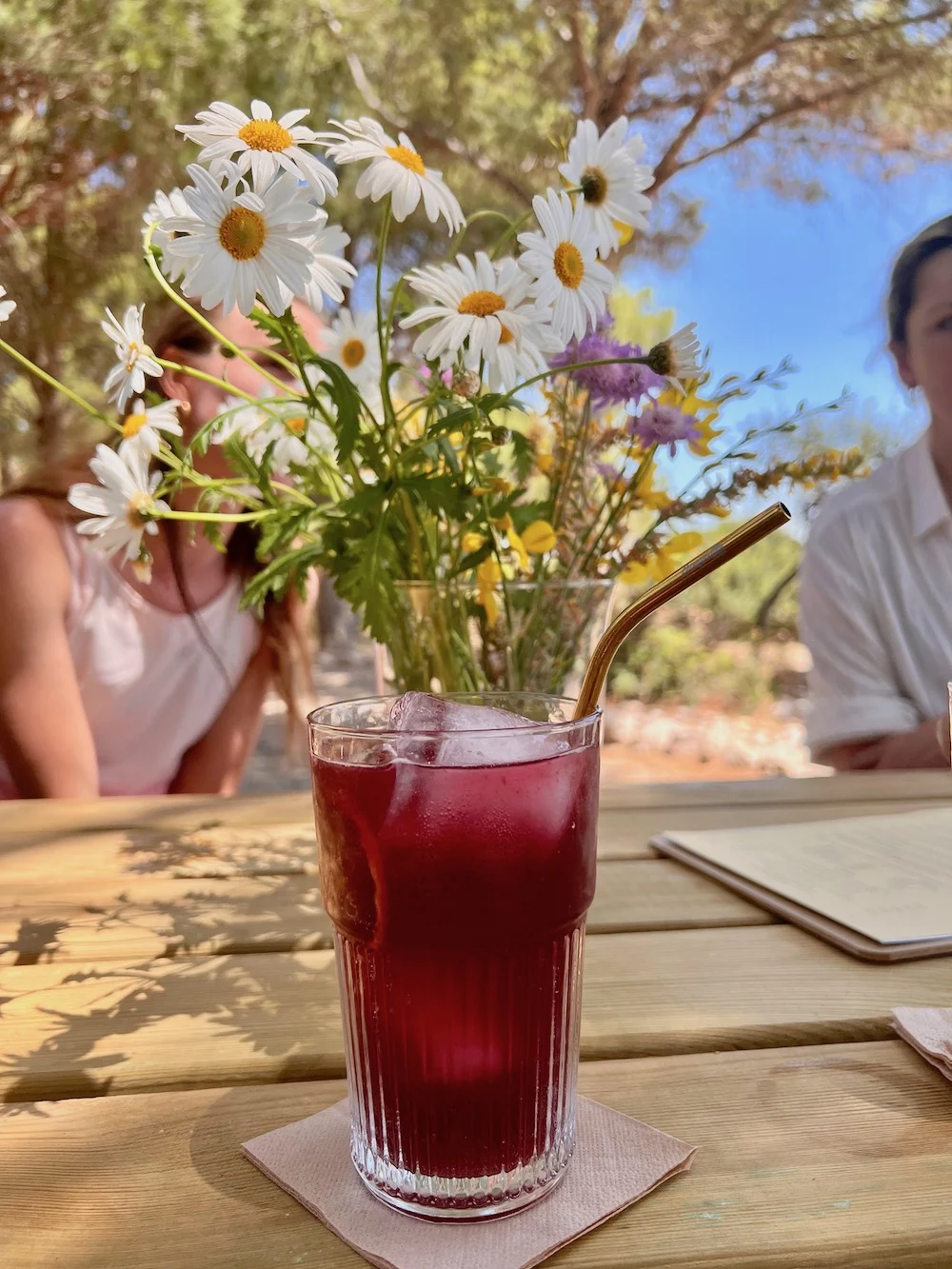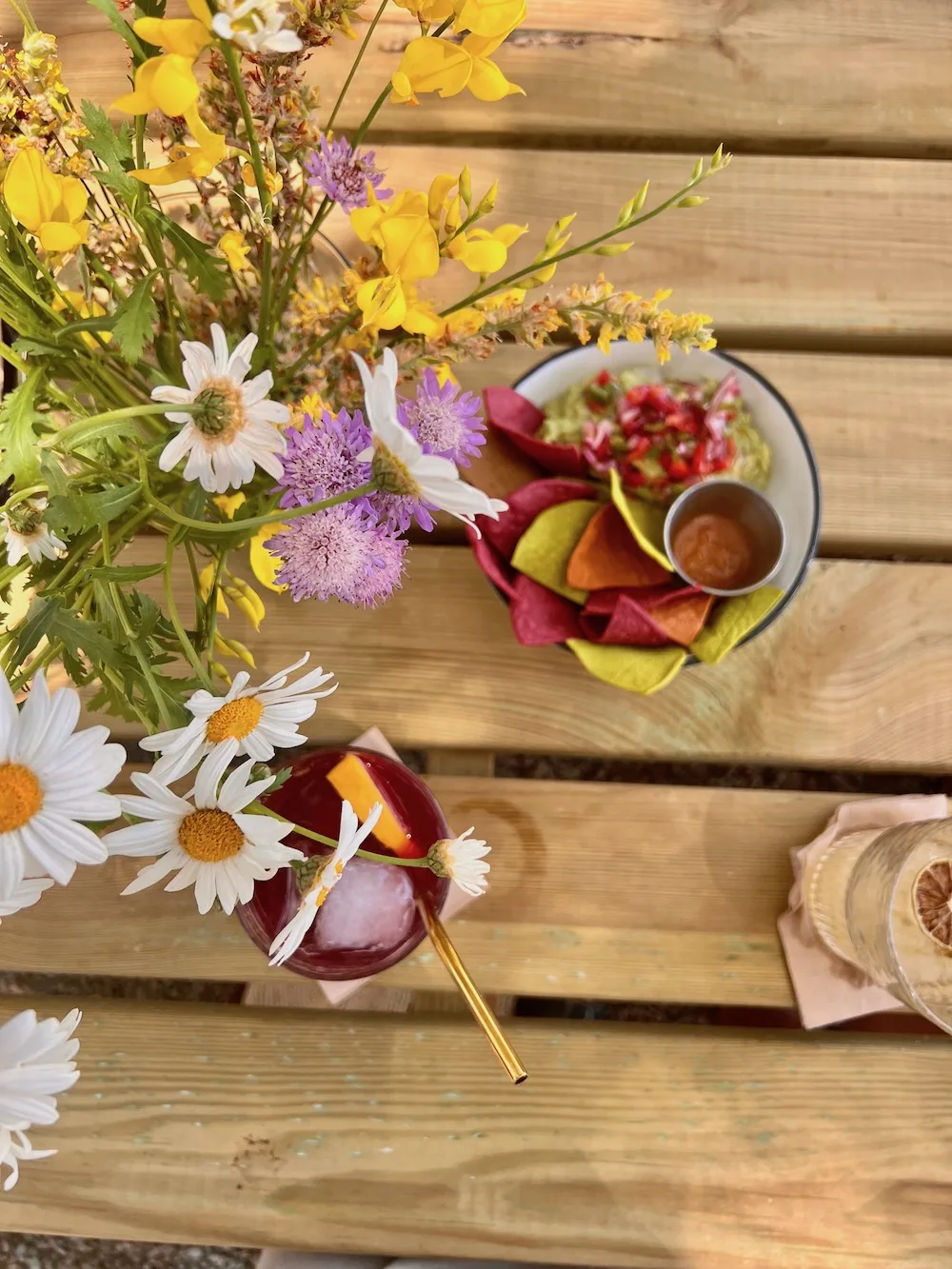 Visit Platja de l'Arenal
After your lunch, wander down to the beach and soak up some sun with a lazy snooze on the sand! You'll need it after a busy day.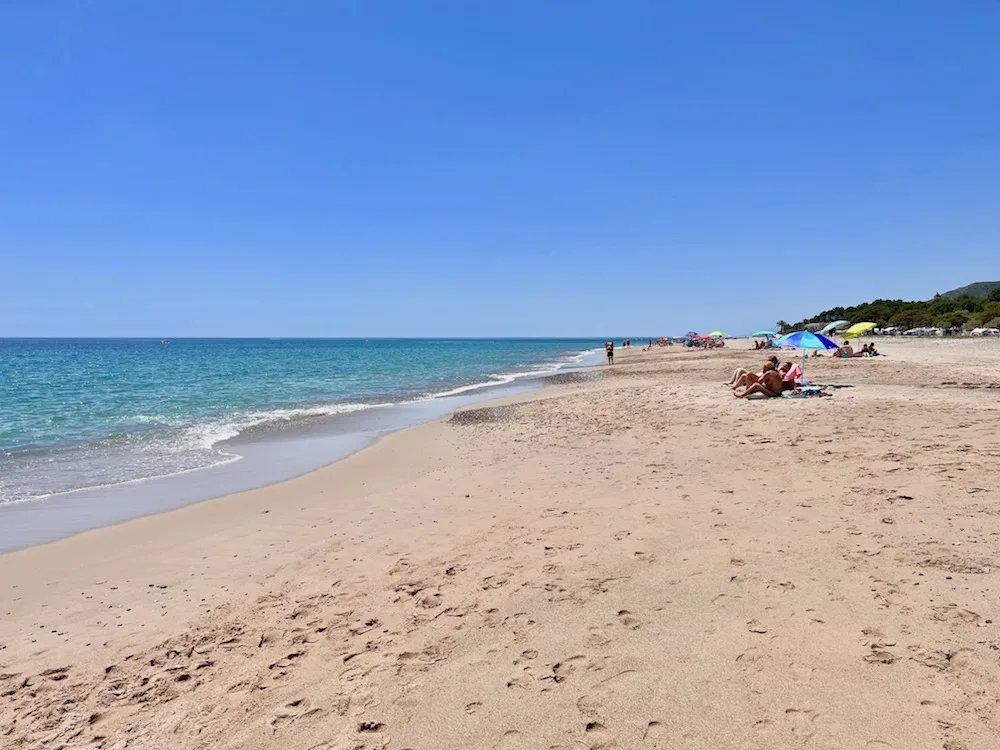 ---
Day 6 in Costa Dorada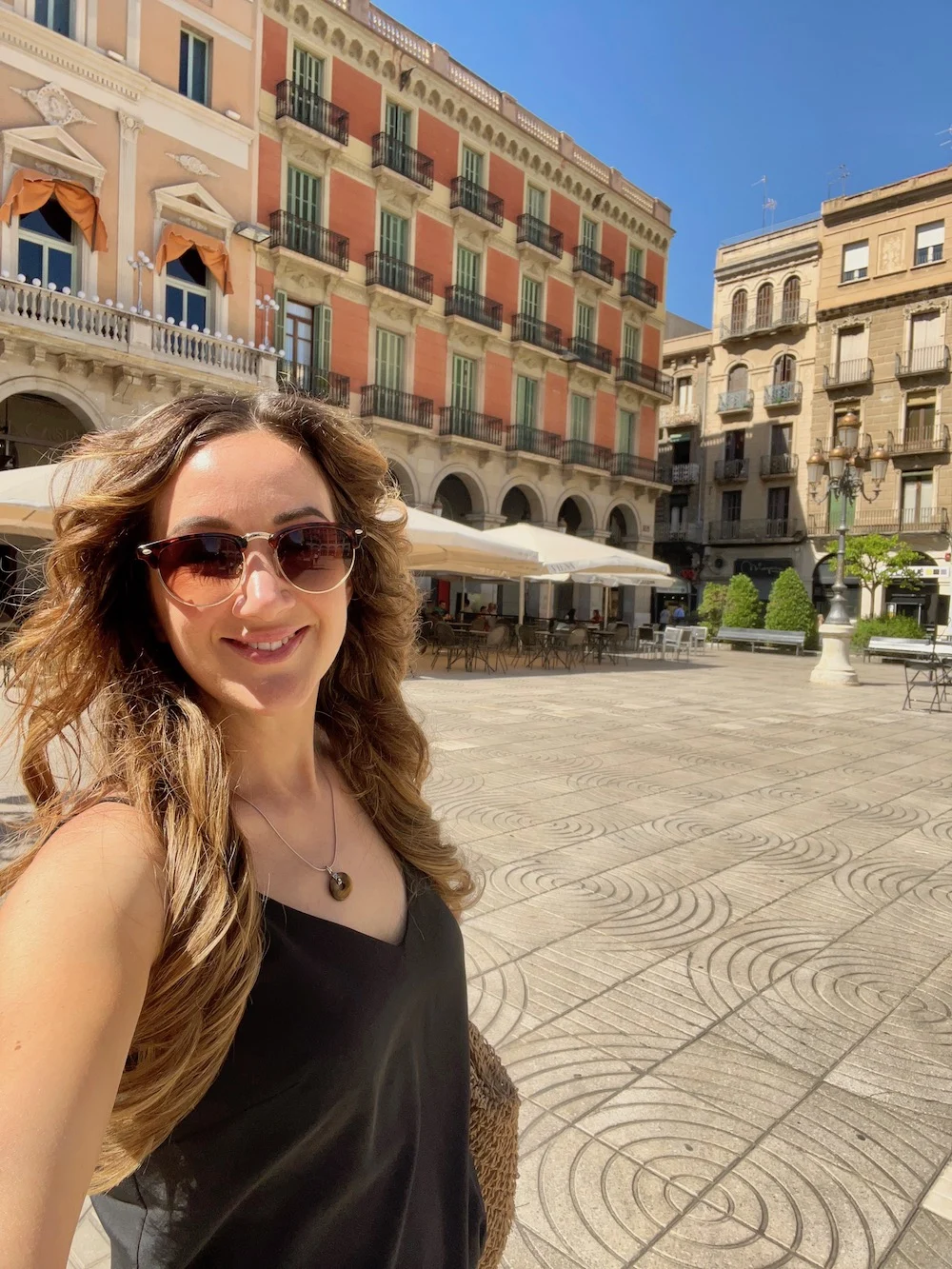 Reus

Head to Reus in the afternoon to explore the city and enjoy a delicious tapas dinner!
Visit Reus
A lot of people visiting Costa Dorada will fly into Reus (which is a fantastically convenient little airport by the way, I'd definitely try and fly into Reus over Barcelona) but many don't head out into the city to explore.
I found Reus to be a really beautiful, bustling and authentic city which is very different to the tourist towns of Salou and Cambrils.
Reus is a modern, Mediterranean city and it's the commercial and cultural capital of Costa Dorada.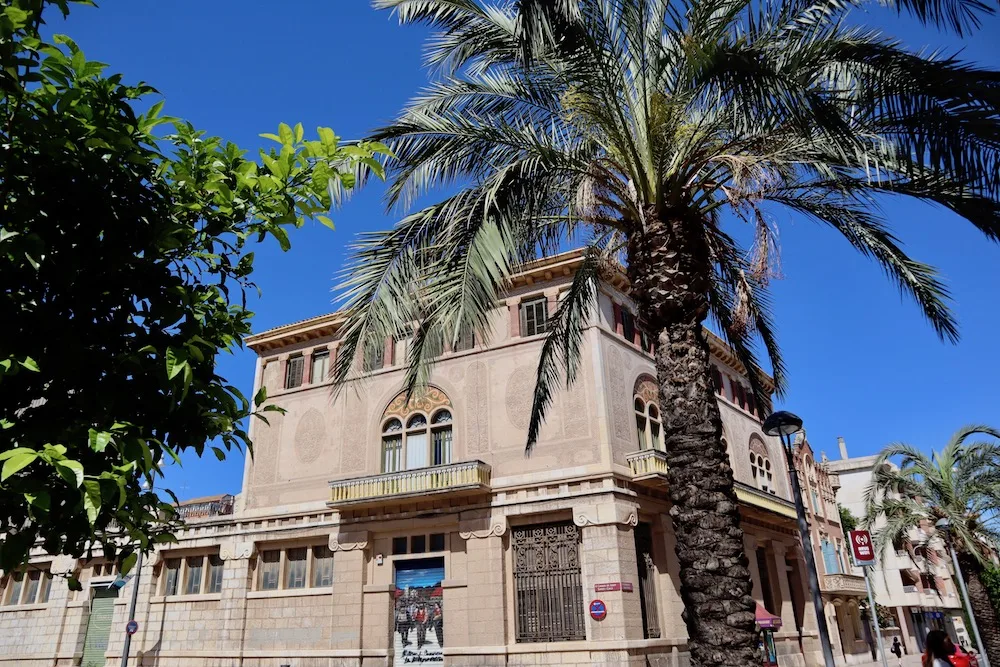 If you're interested in architecture then I highly recommend taking the Reus Modernist Route. It's a walk through the city that takes you past the city's 26 most interesting modernist facades. There are some really beautiful modernist buildings to admire!
There's more information here.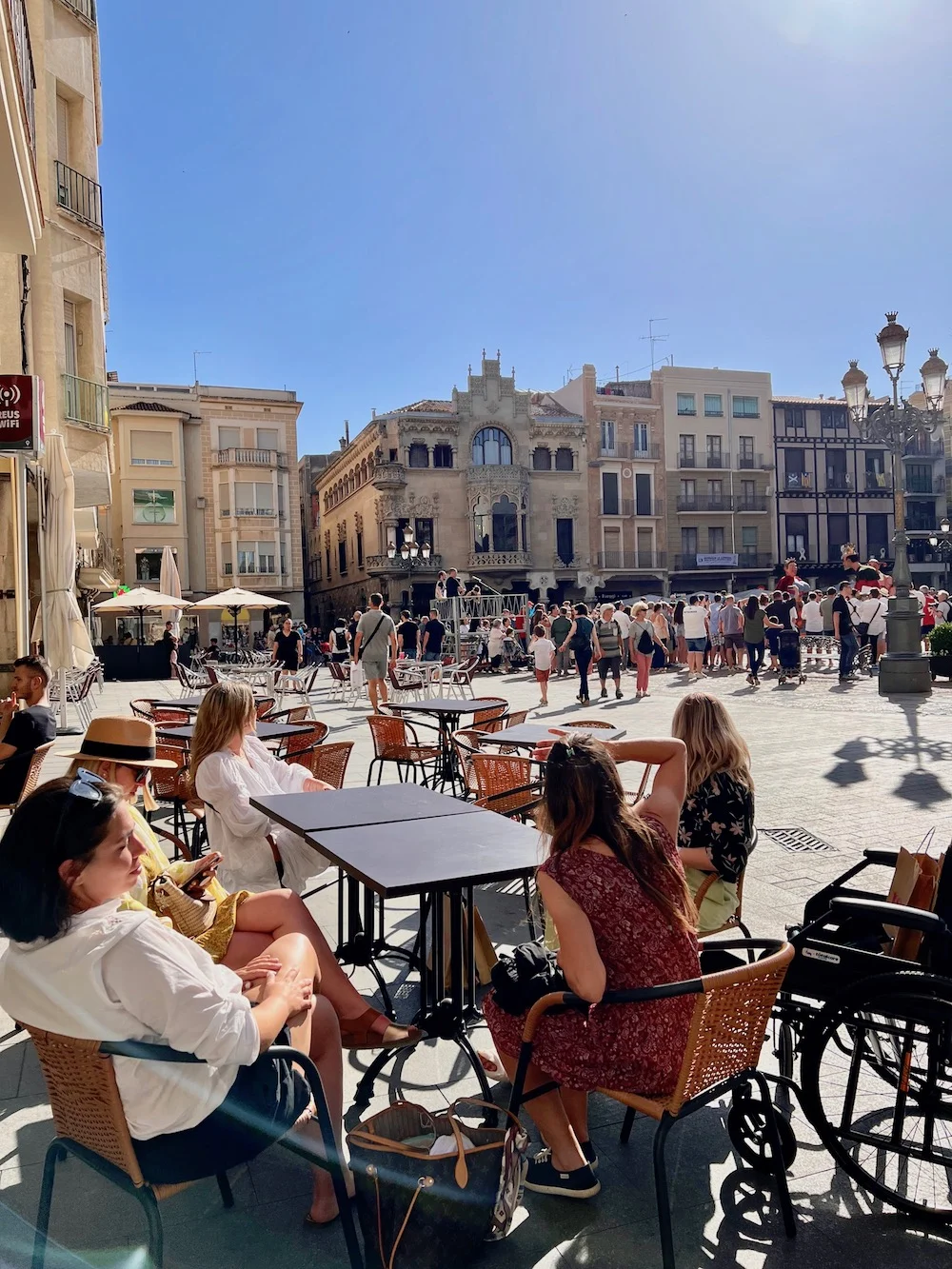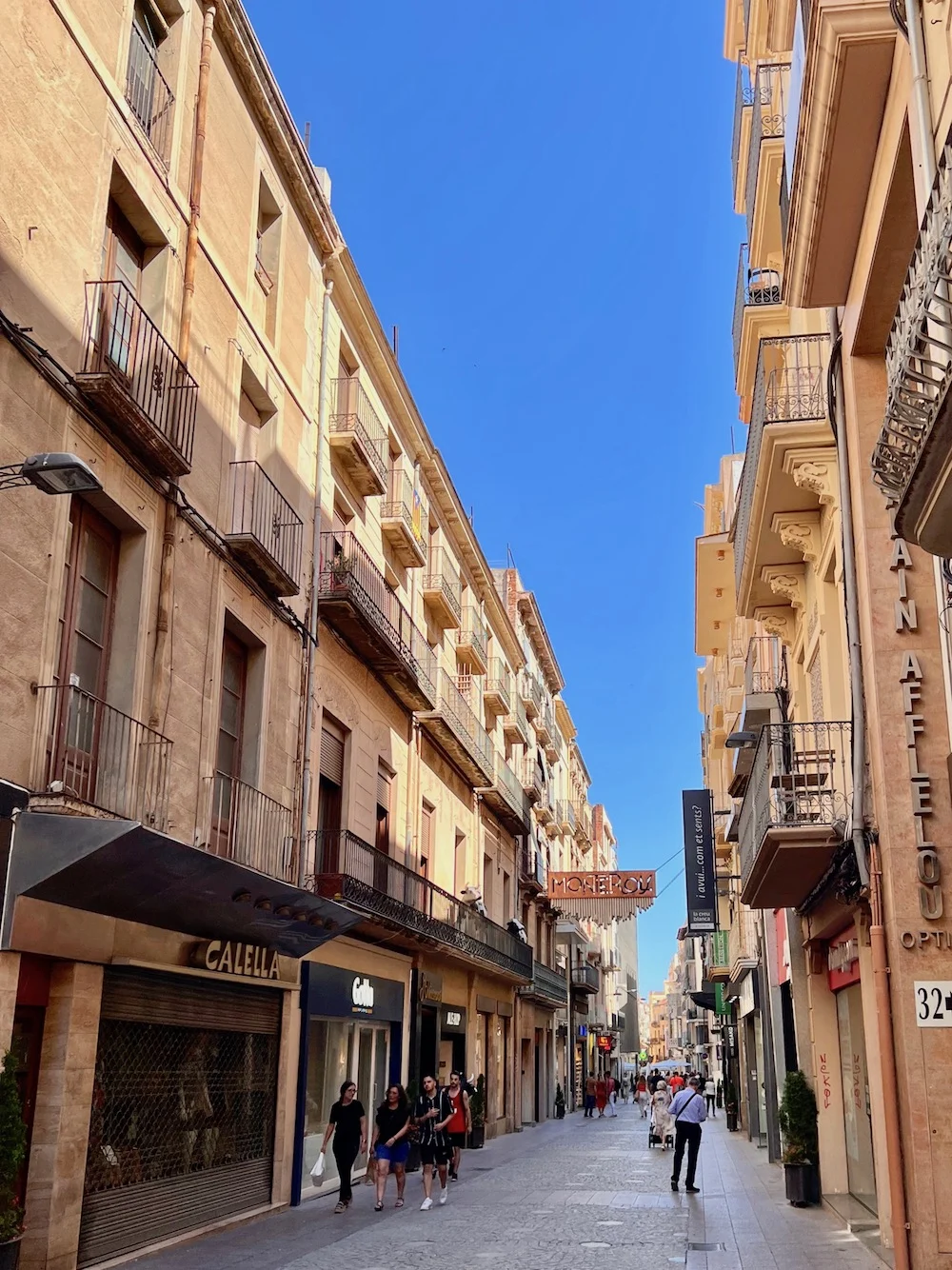 Go to the Gaudi Centre in Reus
Gaudi is the most famous person to come out Reus and the interactive Gaudi Centre is a great place to learn more.
I'm personally not a huge fan of indoor learning experiences but this is a really popular attraction in Reus.
Visit Casa Navas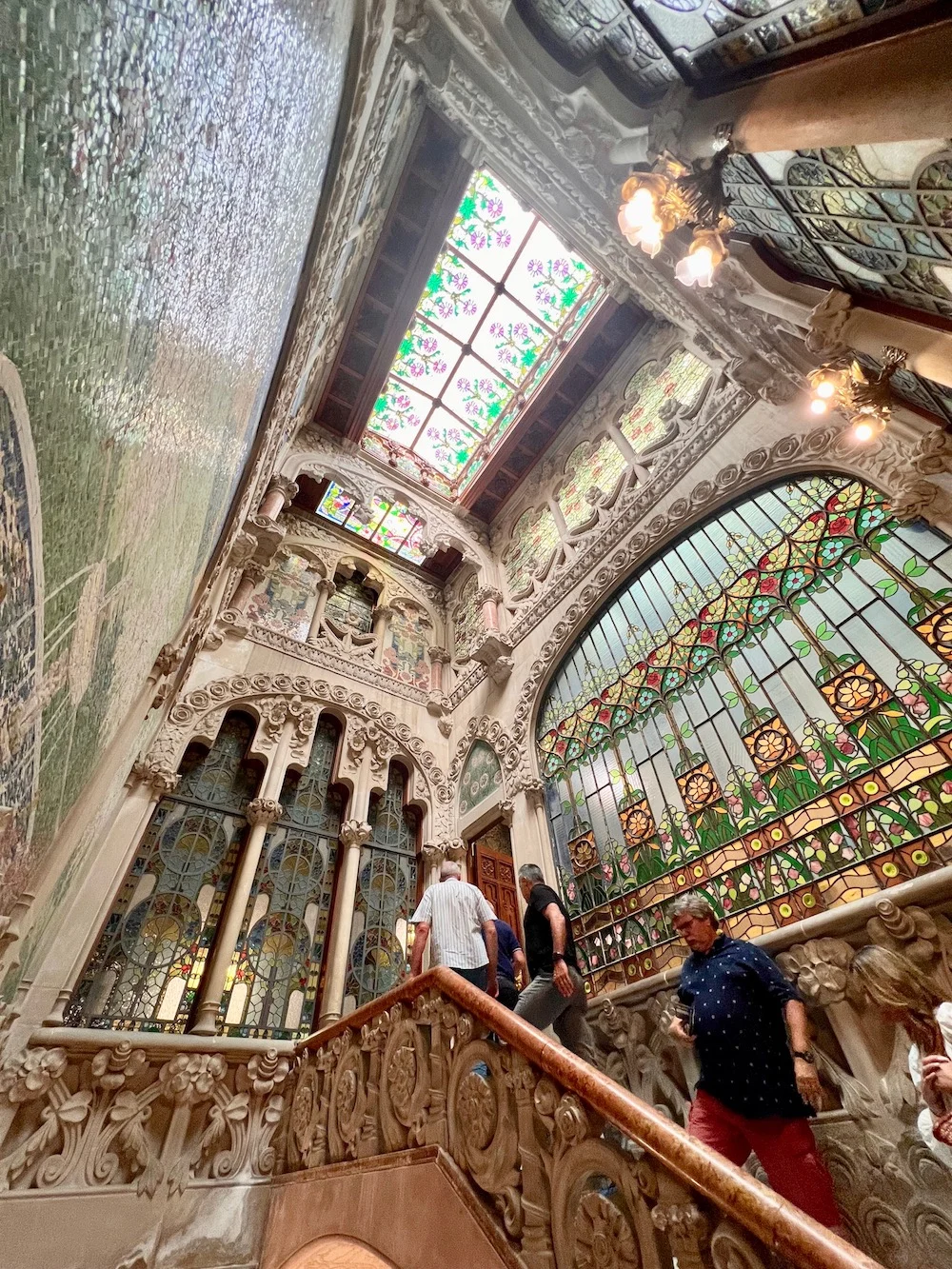 Casa Navas was incredible and a definite highlight of my trip to Reus!
This beautiful Modernist home is thought to be one of the best examples of European Modernism and it is so perfectly preserved it feels like you're stepping back in time. The intricate details inside are well worth seeing and it's so interesting to hear about the family history associated with this home.
Watch the human towers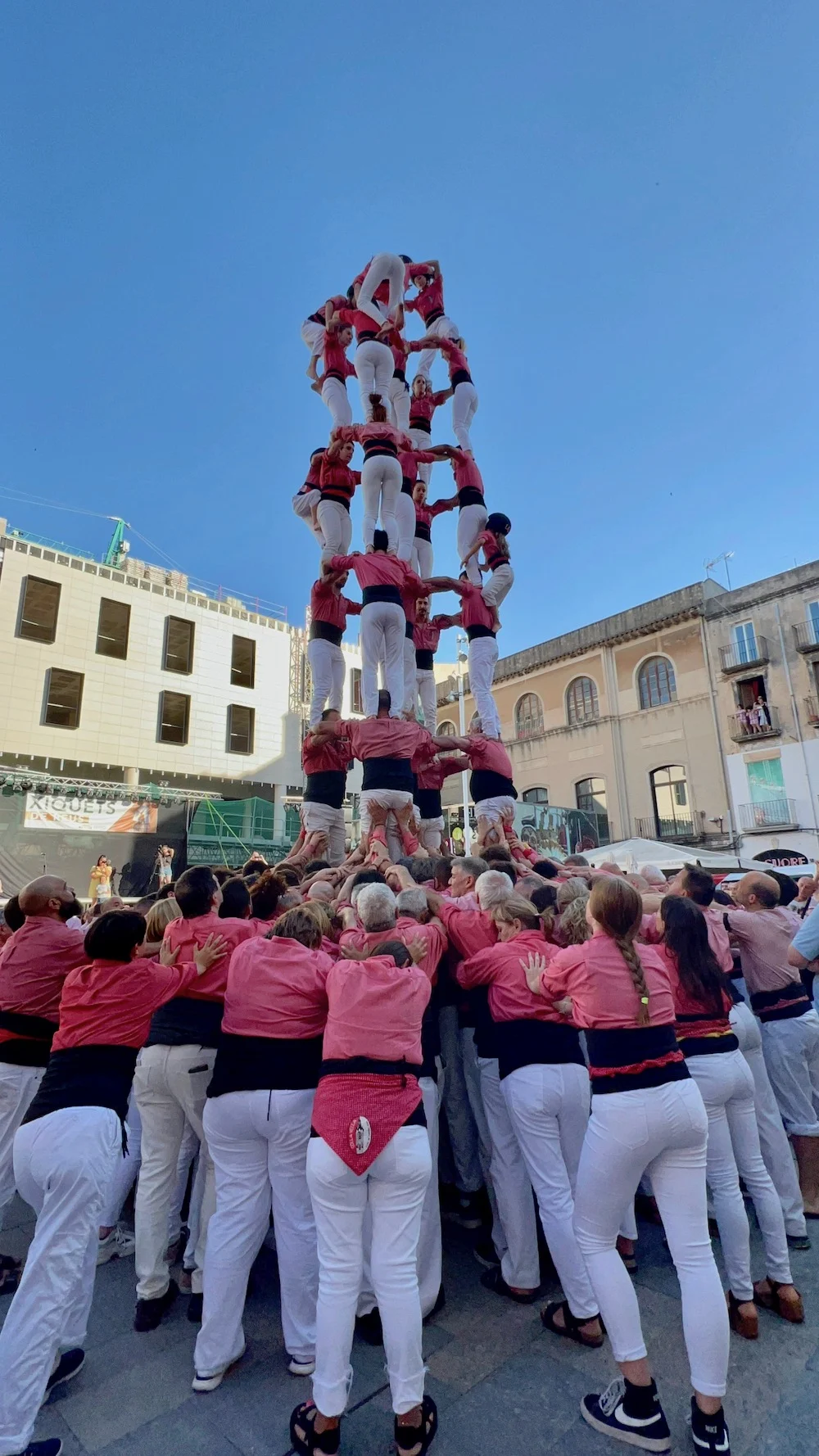 If you're lucky enough to be in Costa Dorada at the right time, you might get to see the famous Human Towers!
There was a human towers competition on while we were in Reus and it really was one of the most amazing things to watch. It was heartwarming yet terrifying to see how they came together as a team and how each person made them stronger. My heart was in my mouth as I watched the tiny four year olds climb to the top of the tower. The tower wobbled and swayed and you could see the uncomfortable determination on their faces as they struggled to hold up the people above them. There was a tiny girl at the top called Alba (the name of my own young daughter) and I could barely watch as she shimmied up and down!
I've tried to find a website that shows where and when the different teams will be performing but I can't find anything so I think you're best asking a local when you arrive.
Have dinner at Museu del Vermut in Reus
This sleek tapas bar was incredible! I'll admit that the staff weren't amazing but everything else about it was beautiful so I'd still recommend visiting.
Museu del Vermut is the largest Vermouth museum in the world and the stunning modernist building houses over 6,000 items related to vermouth! It has a cosy, lounge vibe with lots of exposed brick and bare bulbs and the food was absolutely delicious.
---
Day 7 in Costa Dorada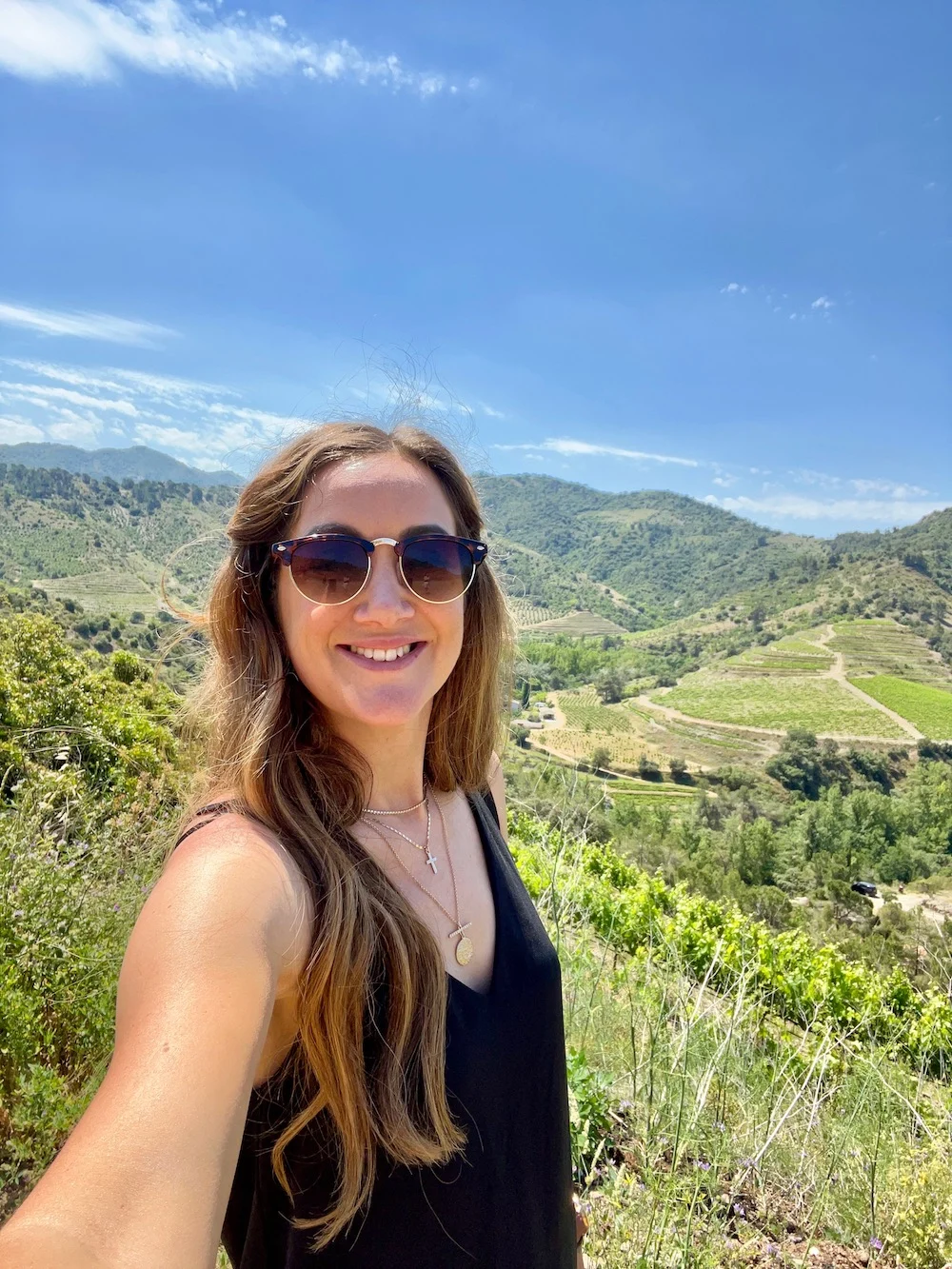 Priorat Region
I've saved the best until last and you're going to have an incredible day in the Priorat Mountains!
It's easiest to do a day like this with a car, so I'd either hire a car for the day or hire a taxi for a whole day to take you around. Just ask at your hotel if you're unsure about booking things and I'm sure they'll be happy to help.
Realistically, you may struggle to do all of this in one day but the one thing I wouldn't change is visiting Siurana around sunset. Everything else could be shuffled around or you may choose to skip some things.
Visit Cartoixa d'Escaladei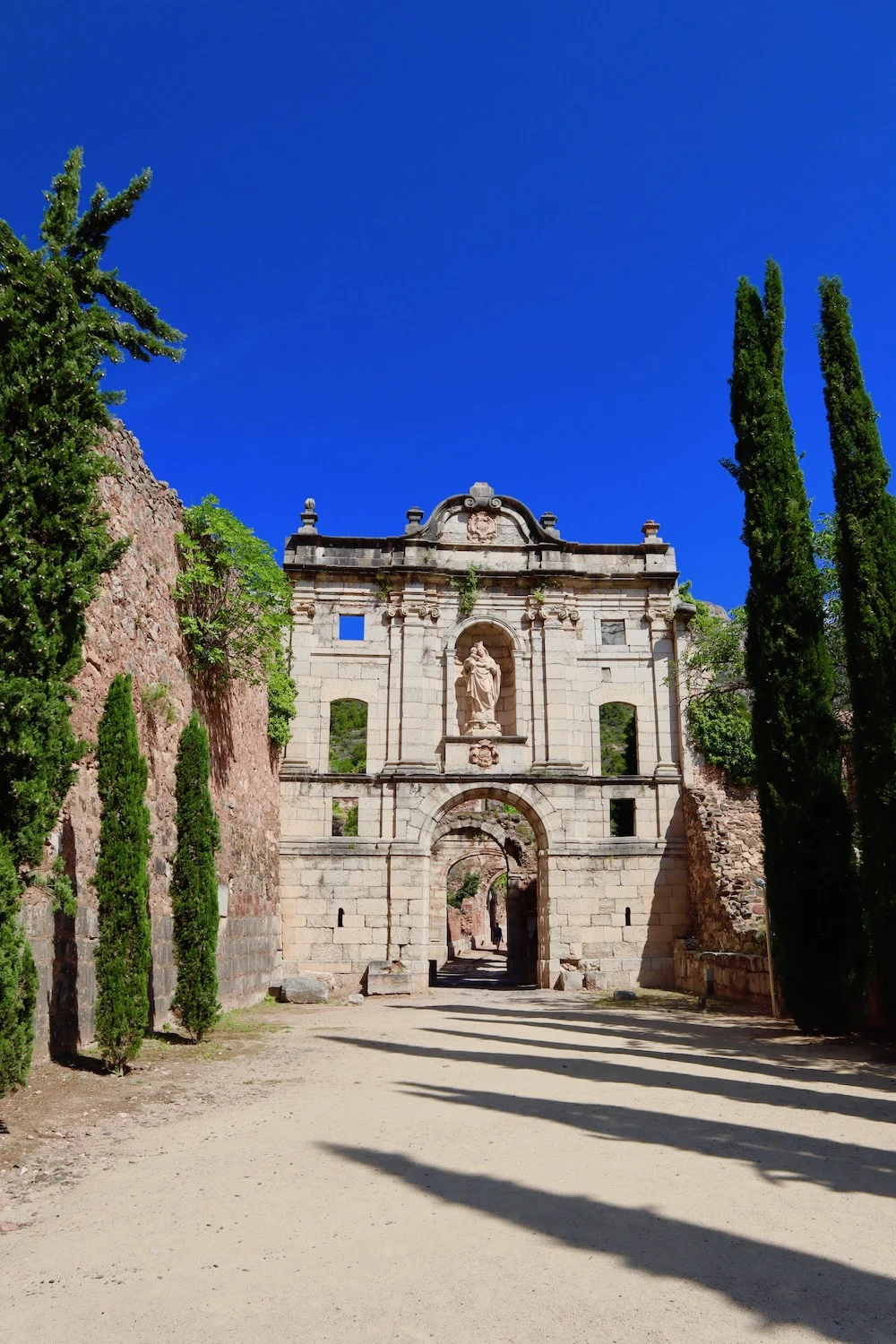 This Carthusian monastery was founded in 1194 and has the most tranquil and peaceful atmosphere. Take a guided tour and learn about how the monks lived in this remote monastery where their lives were dominated by silence and learning. It's thanks to the monks in this monastery that the region is now famous for its wines as the monks taught farming techniques for wine production.
Part of the ruins have been rebuilt so you can see how the monks lived and really visualise their lives here.
Find out more and book a guided tour here.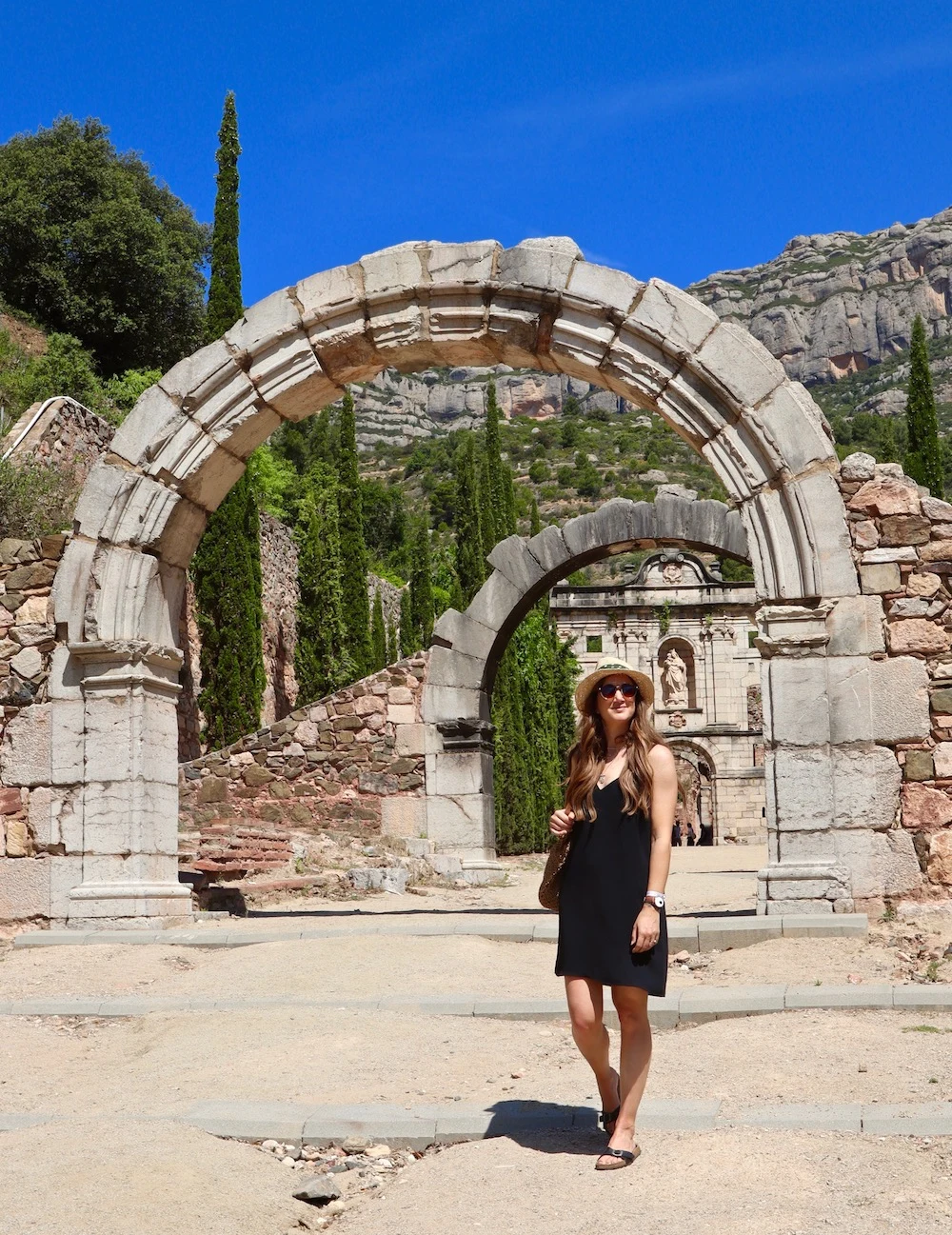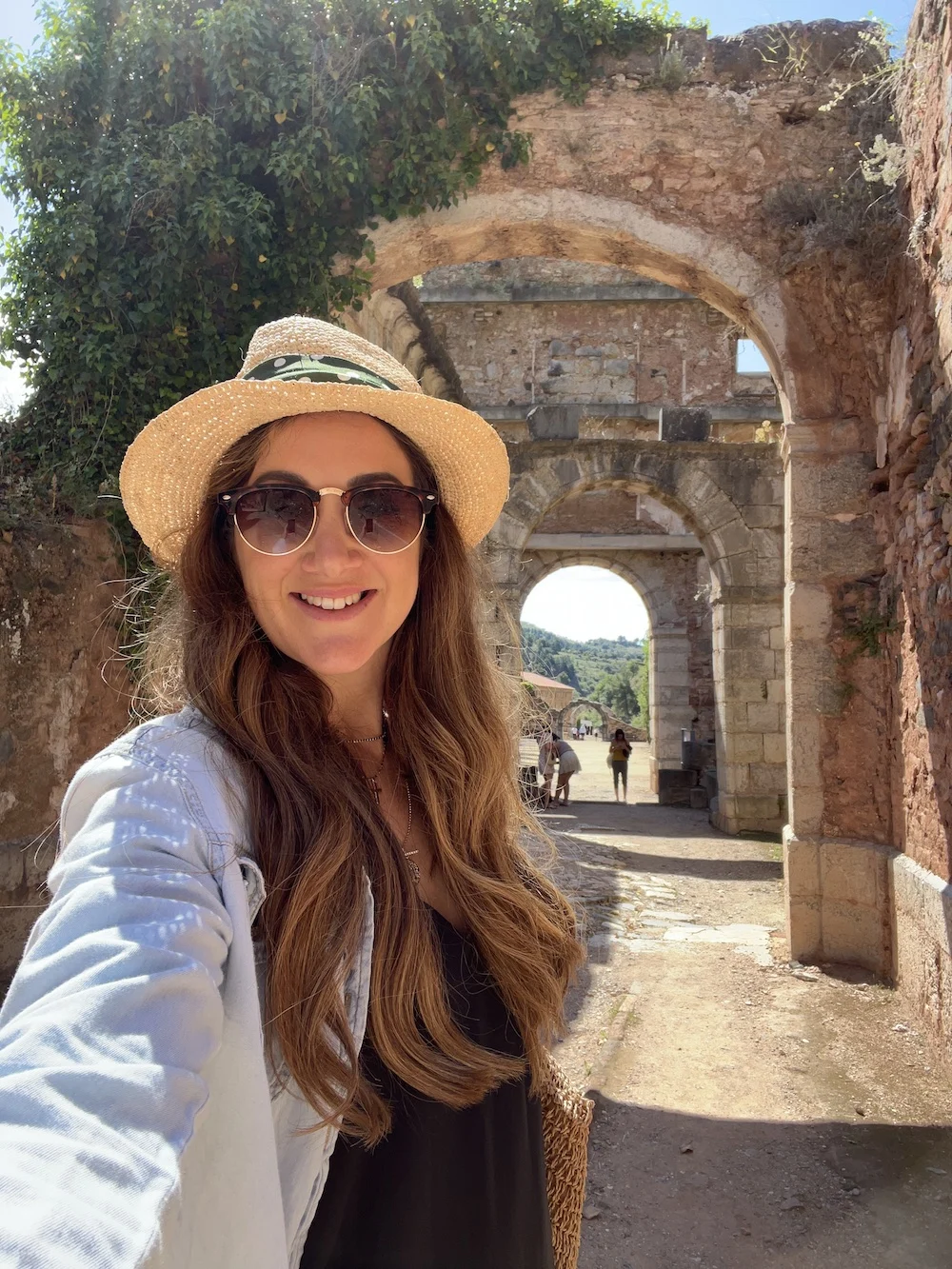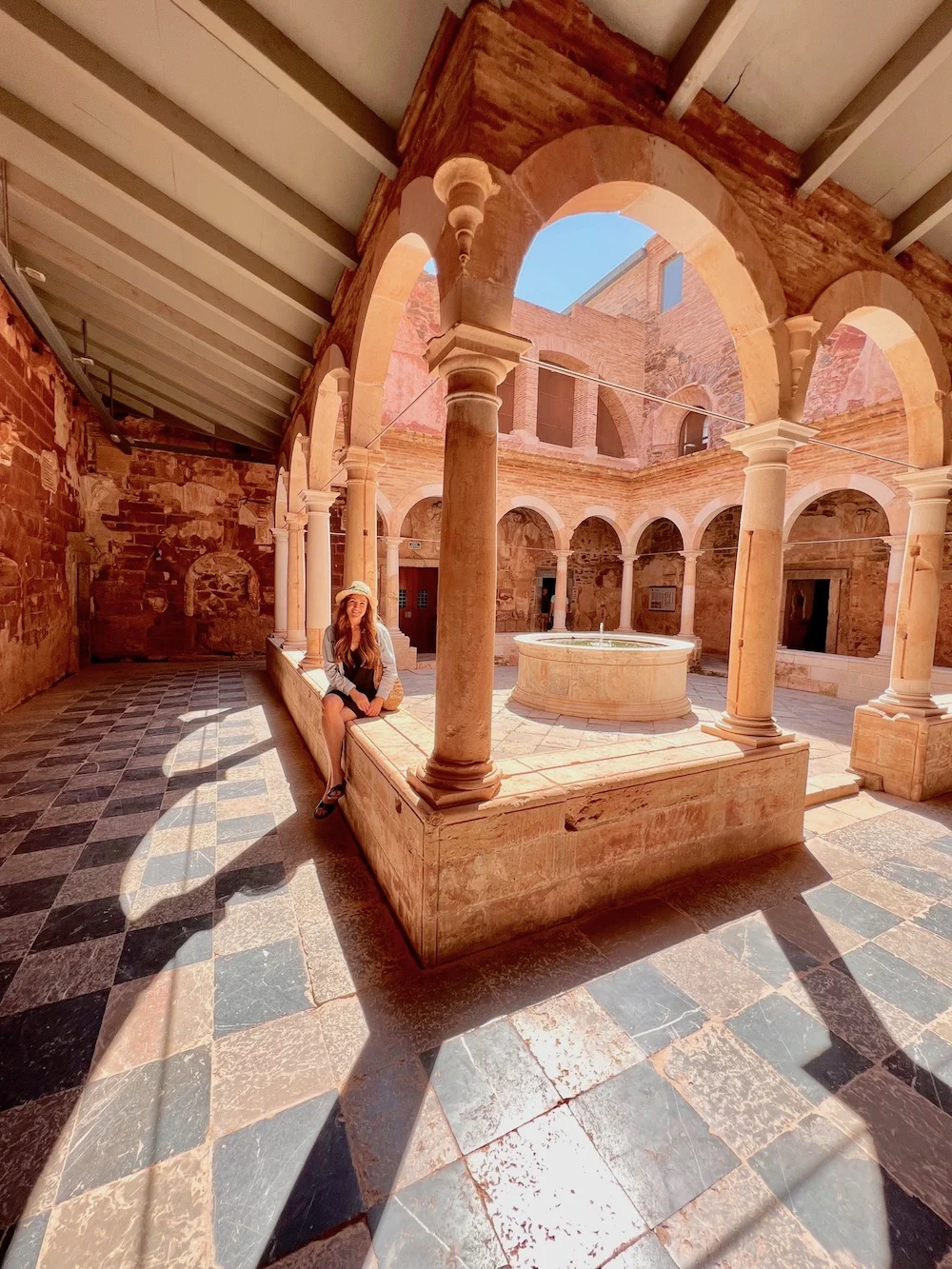 What an incredible backdrop for a monastery!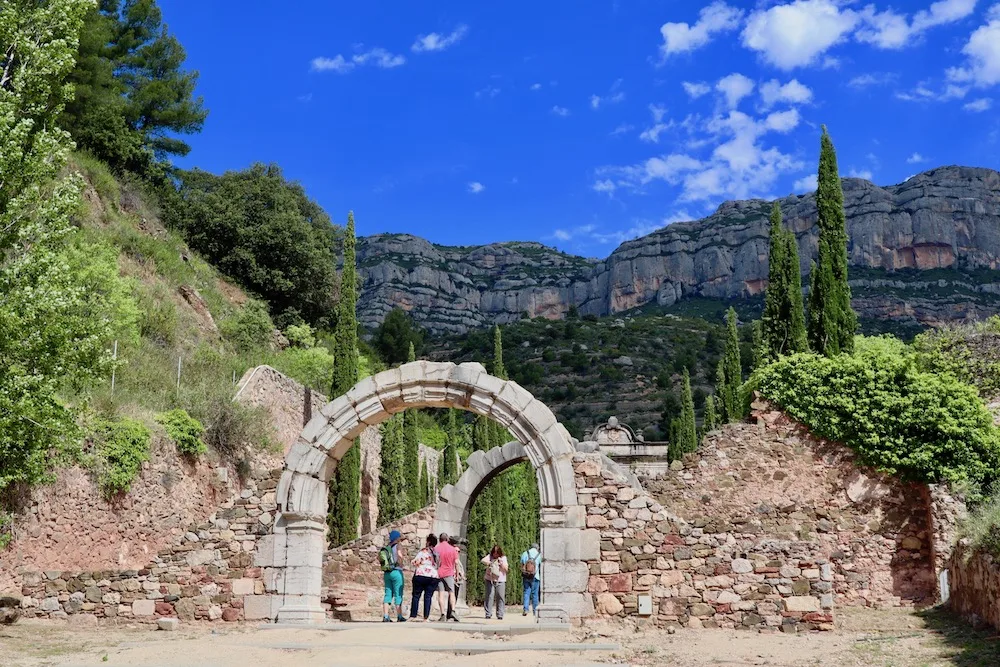 Have lunch at Restaurant Mussons
If you're looking for an authentic Spanish lunch (and I mean really authentic!) then Restaurant Mussons is the place to come. It felt a little like sitting in someone's front room but that was part of the charm and the food was incredible.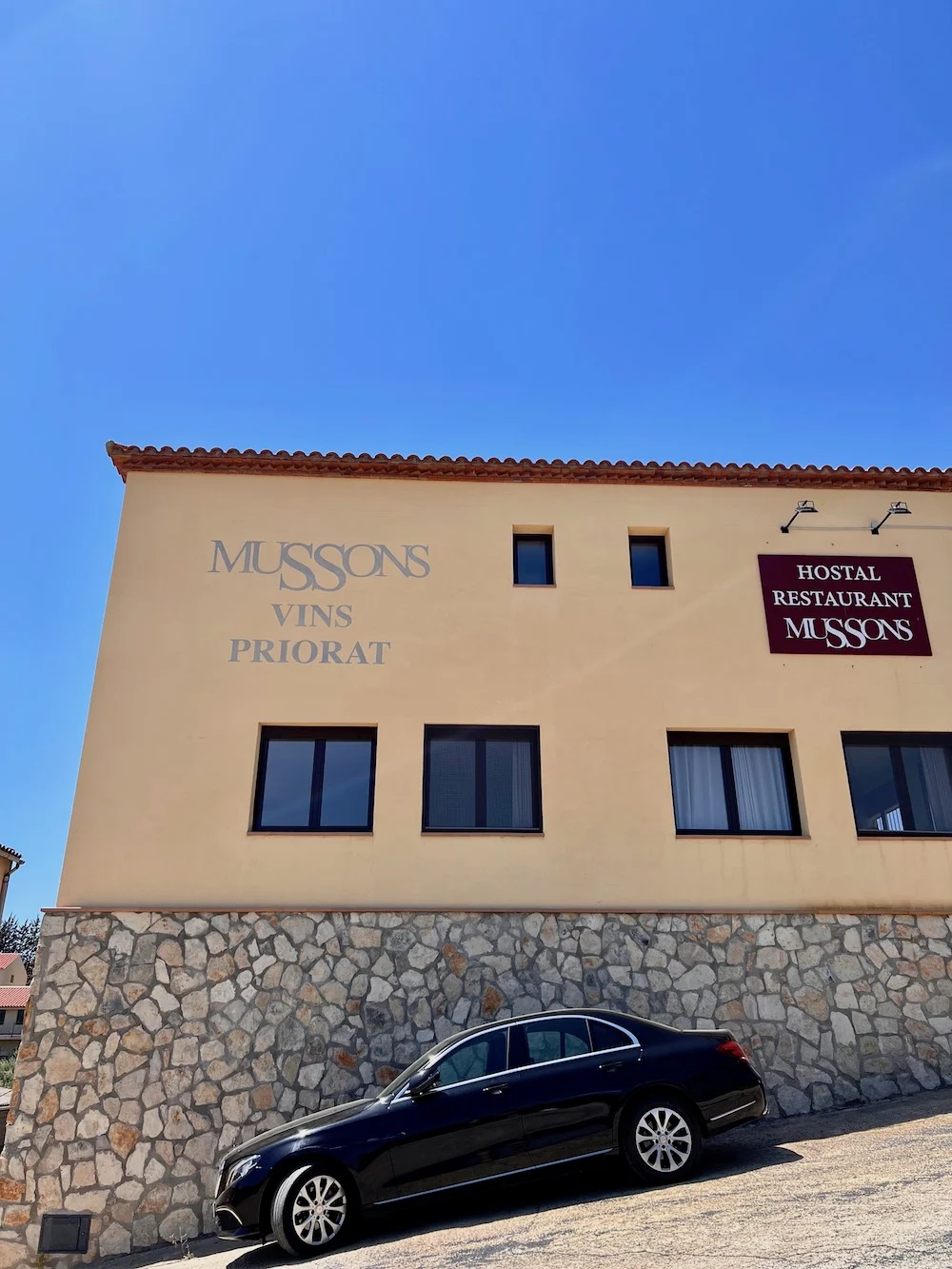 In most restaurants we would order all of the starters and share them between the group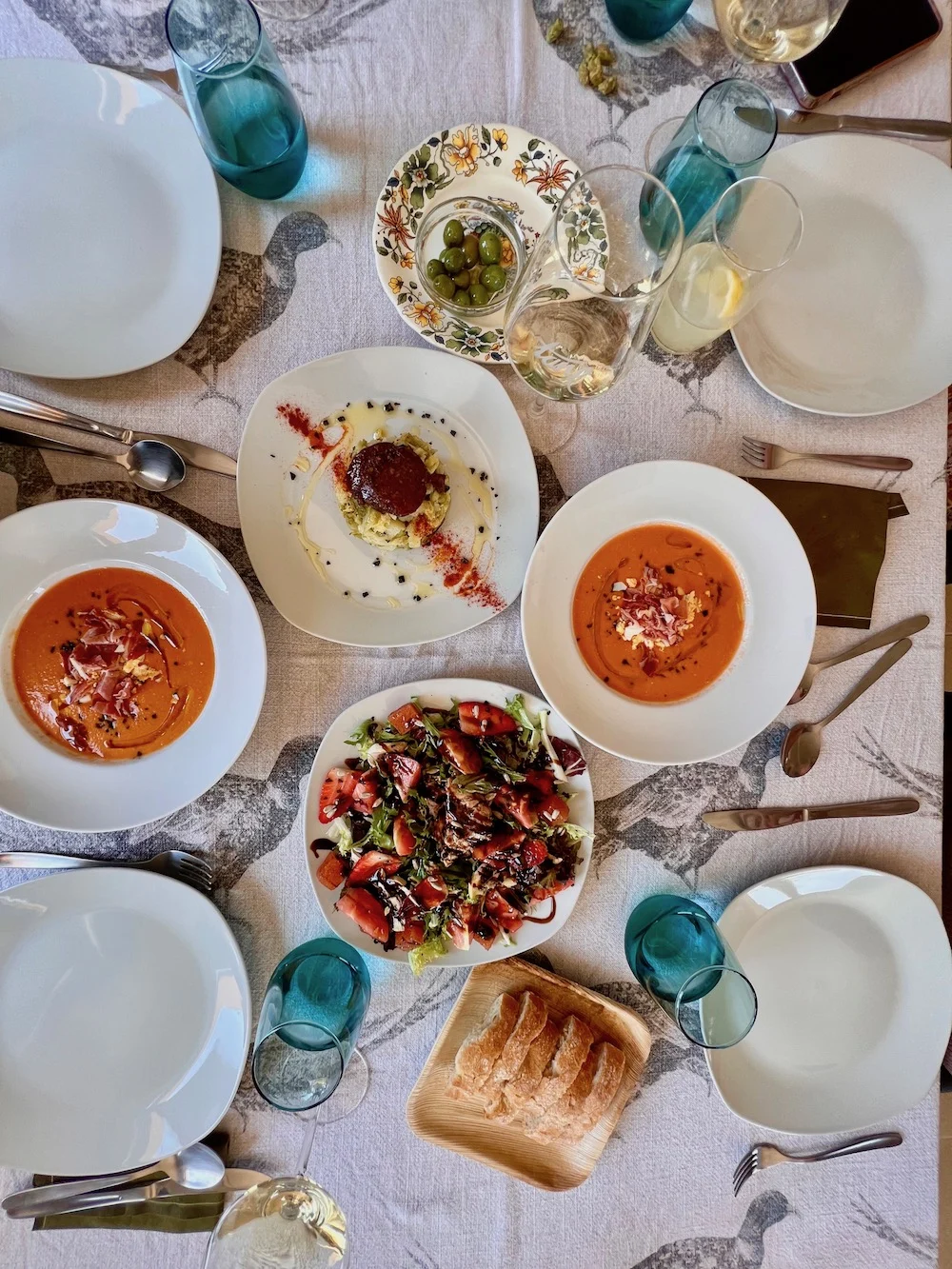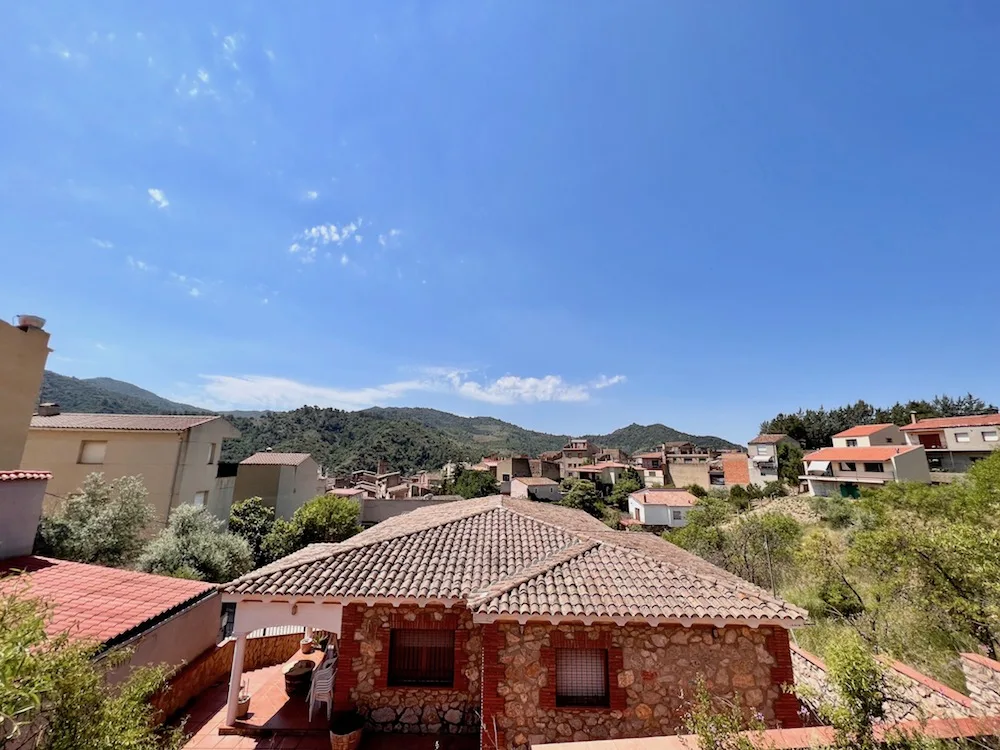 Views from the outdoor area where we enjoyed a drink in the sunshine

I ended my meal with the most incredible, oozy chocolate fondant
Go wine tasting at Familia Ametller
If the area is famous for its wine then it's only right to visit a vineyard and try some more!
I went to Familia Ametller and had a wonderful tour around the vineyard and visited the factory where the wine is made. I've visited a few vineyards during my travels and I'm always fascinated to hear how much time and effort goes into producing each bottle of wine.
We tasted some of the wines while I pretended to understand the wine tasting lingo!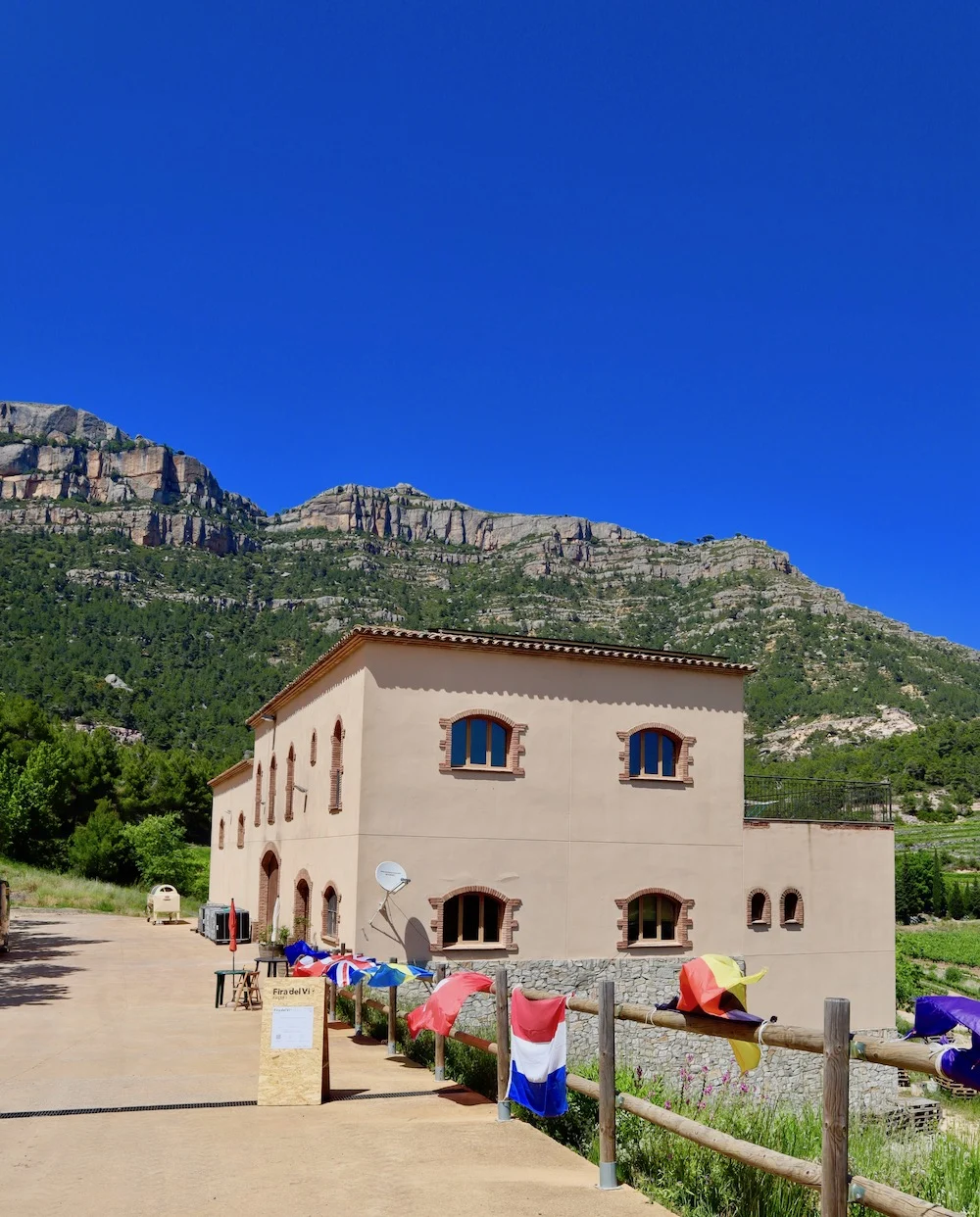 Cherry Blossom
Ogawa Kazumasa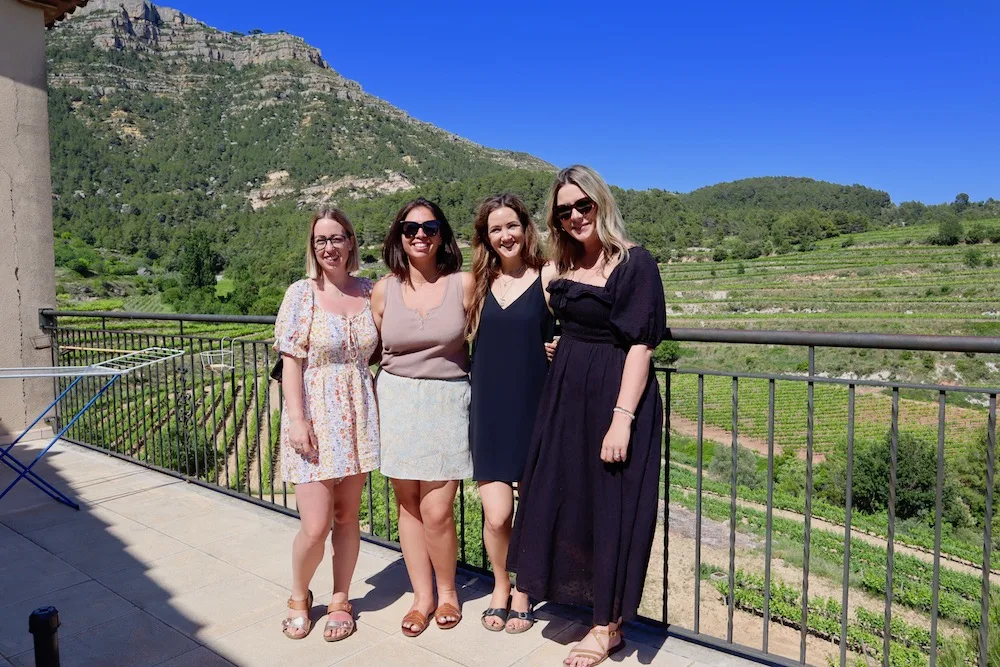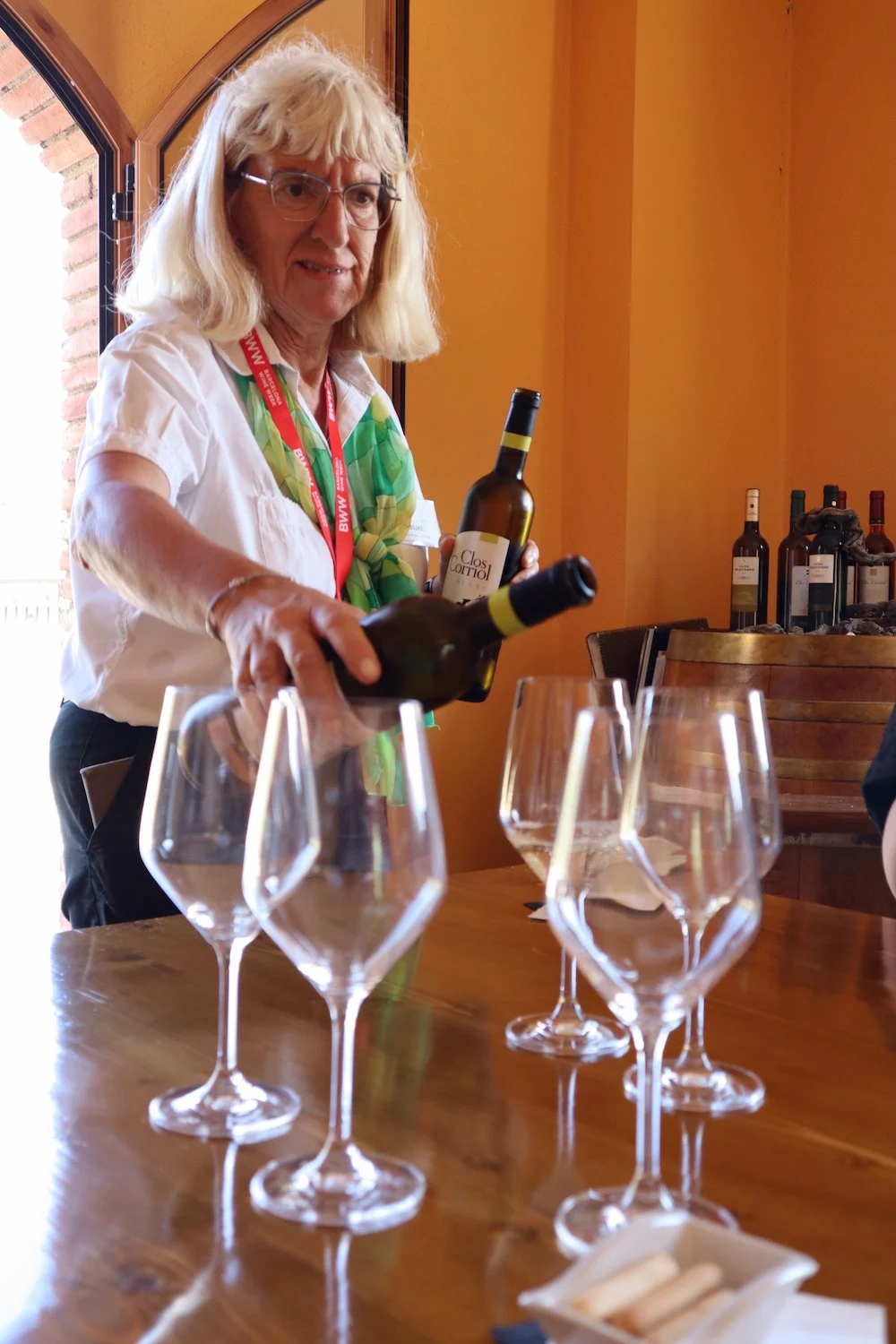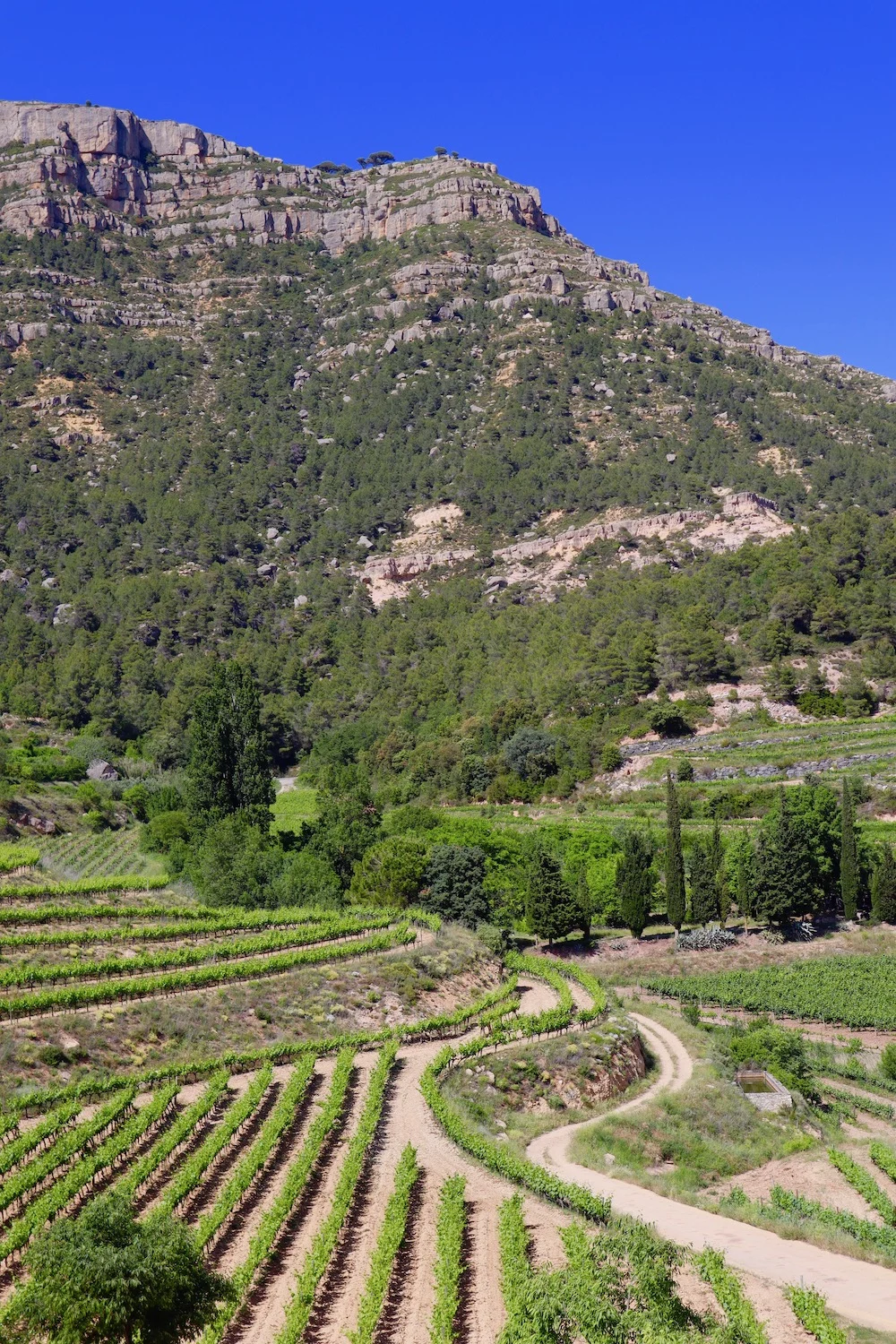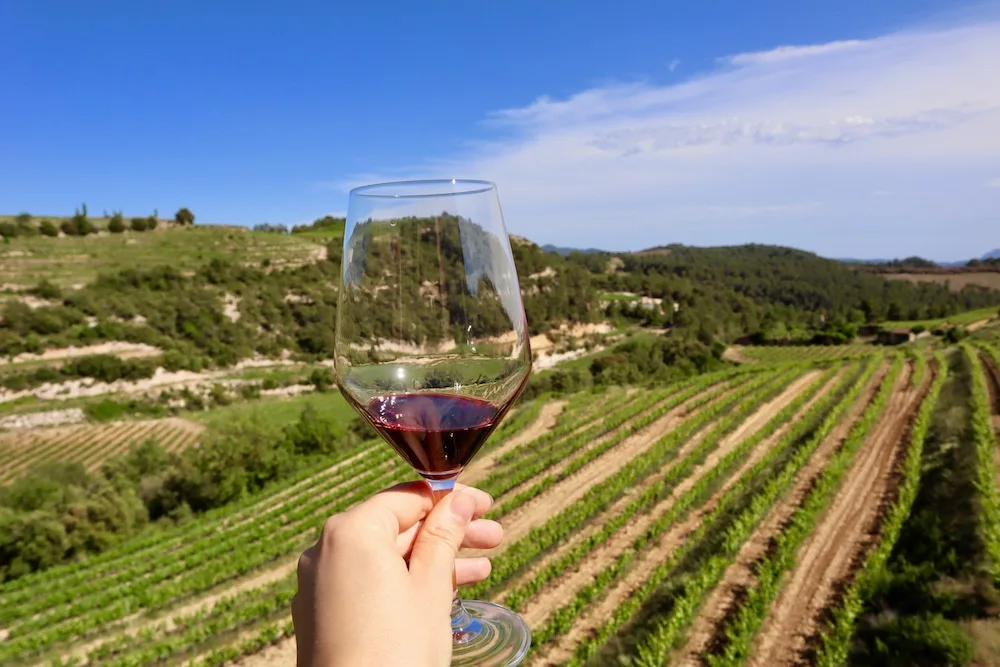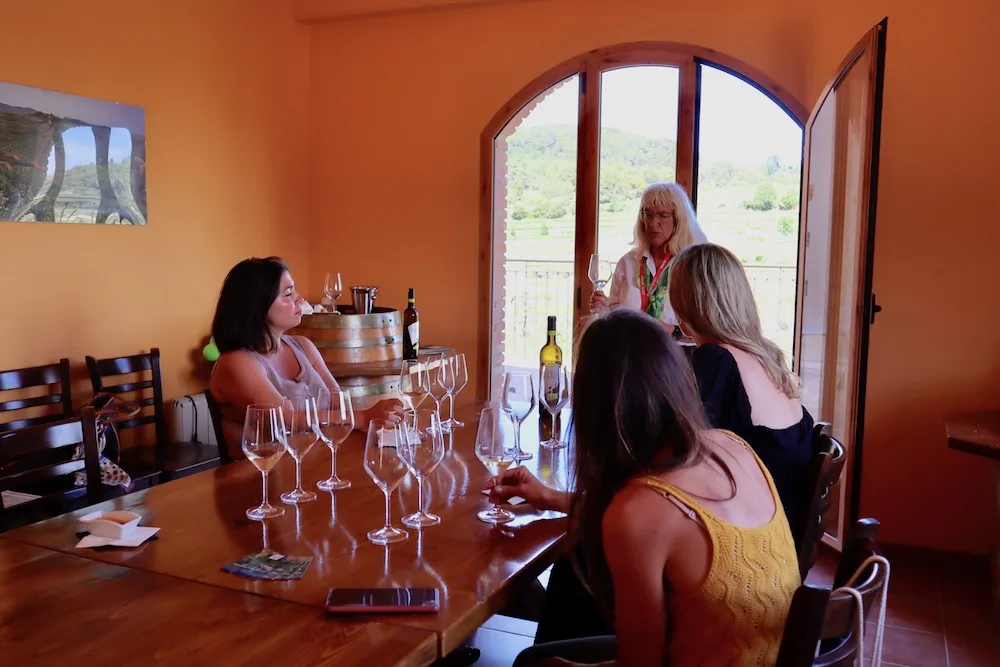 Stroll around Cornudella de Montsant
Our next stop was Paluet del Priorat for dinner but, as we were a little early, we had a stroll around the pretty town to enjoy the lovely architecture and views.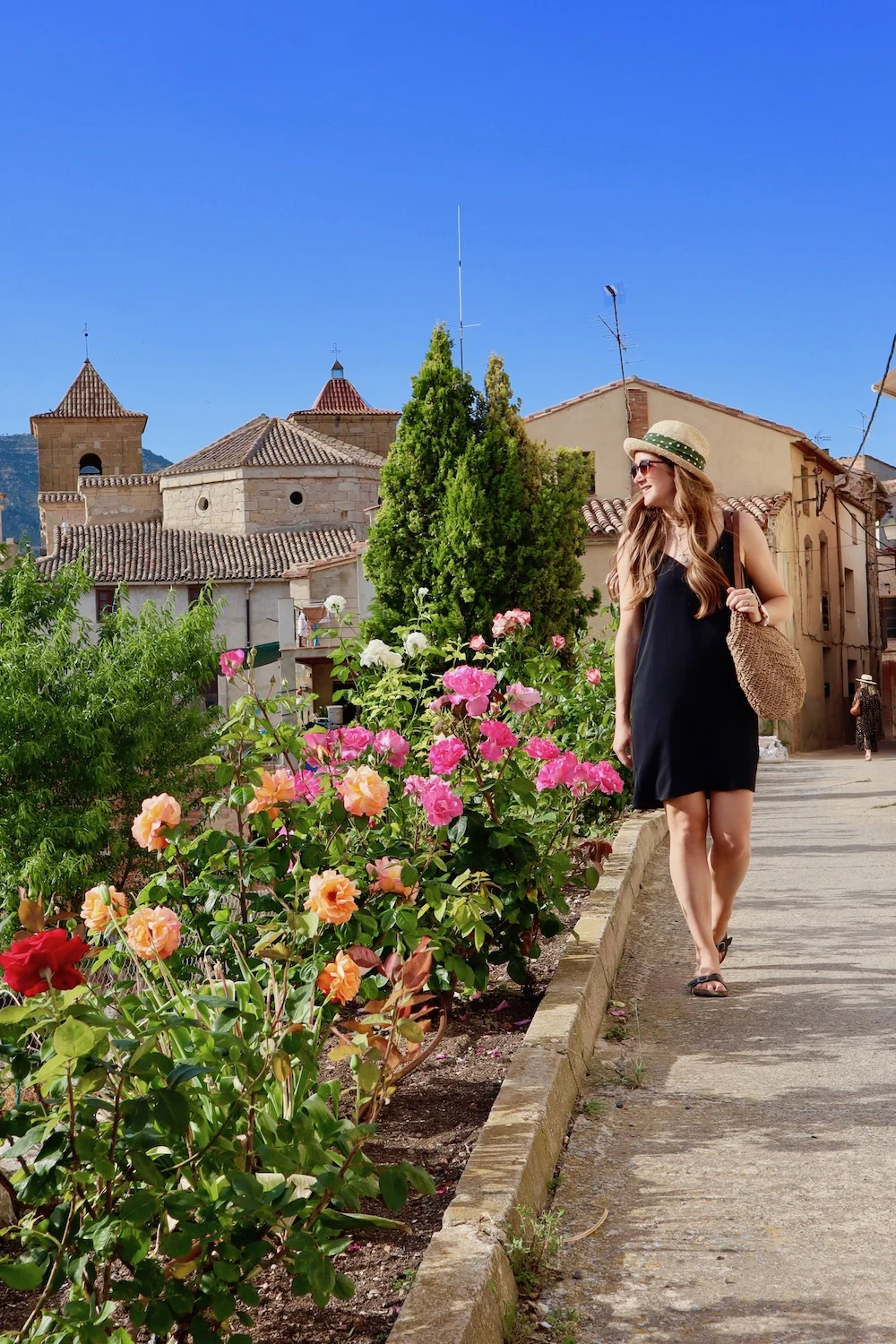 Have dinner at Paluet del Priorat
Dinner at Paluet del Priorat was an absolute treat and, if you're a couple on a romantic break then I'd highly recommend the hotel here too. It's a very long way from the all-inclusive resorts along the coast. This is definitely where I would choose to go for a child-free romantic weekend. They even do a wine + stay package where you visit a vineyard and stay at the hotel!
Anyway…back to the family friendly itinerary for Costa Dorada!
The food here was absolutely amazing and the atmosphere in the little restaurant was lovely. It was a wonderful gastronomic experience.
Travel Hack Tip: It's worth noting that we had to request an early dinner in order to leave in time to watch the sunset in Siurana.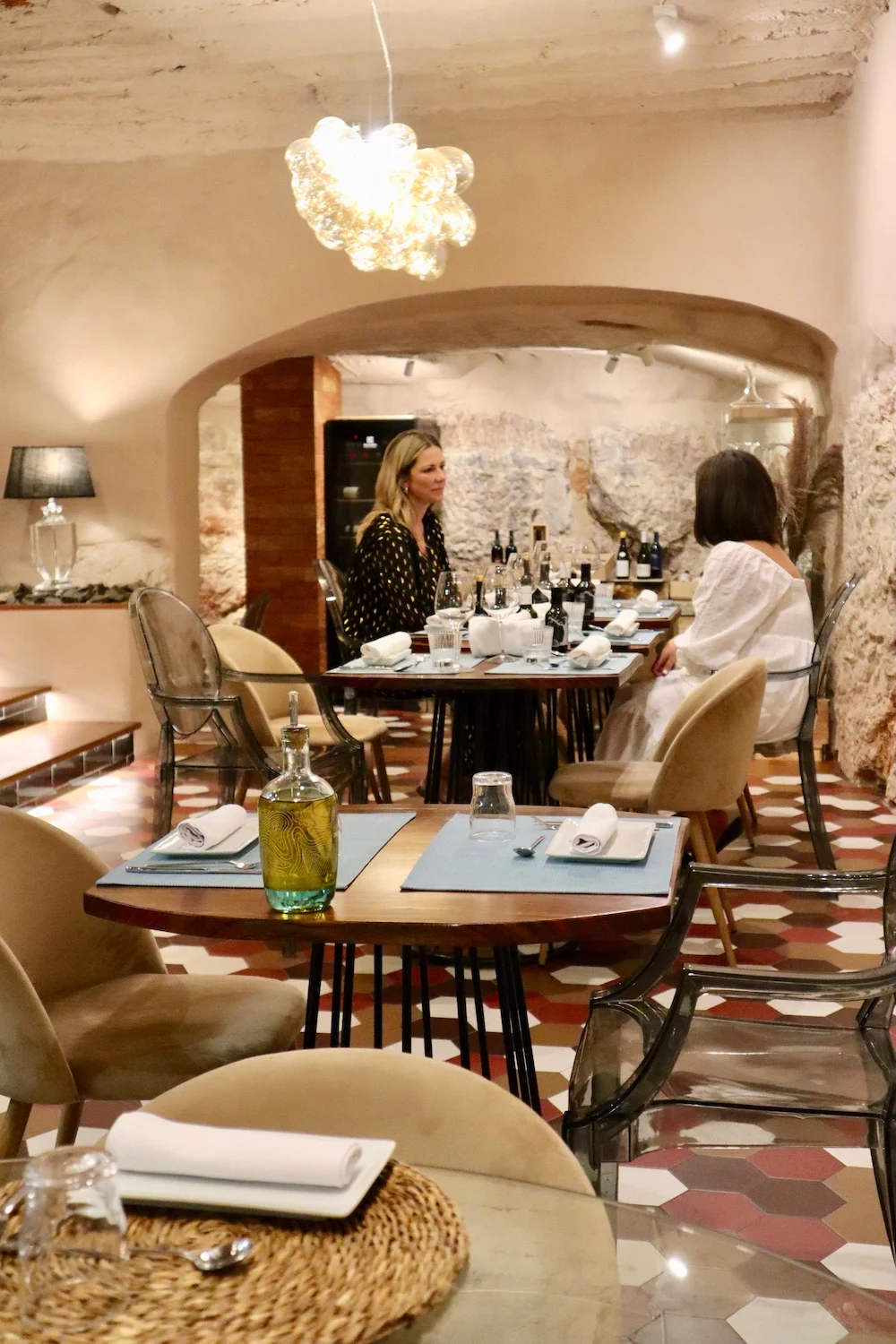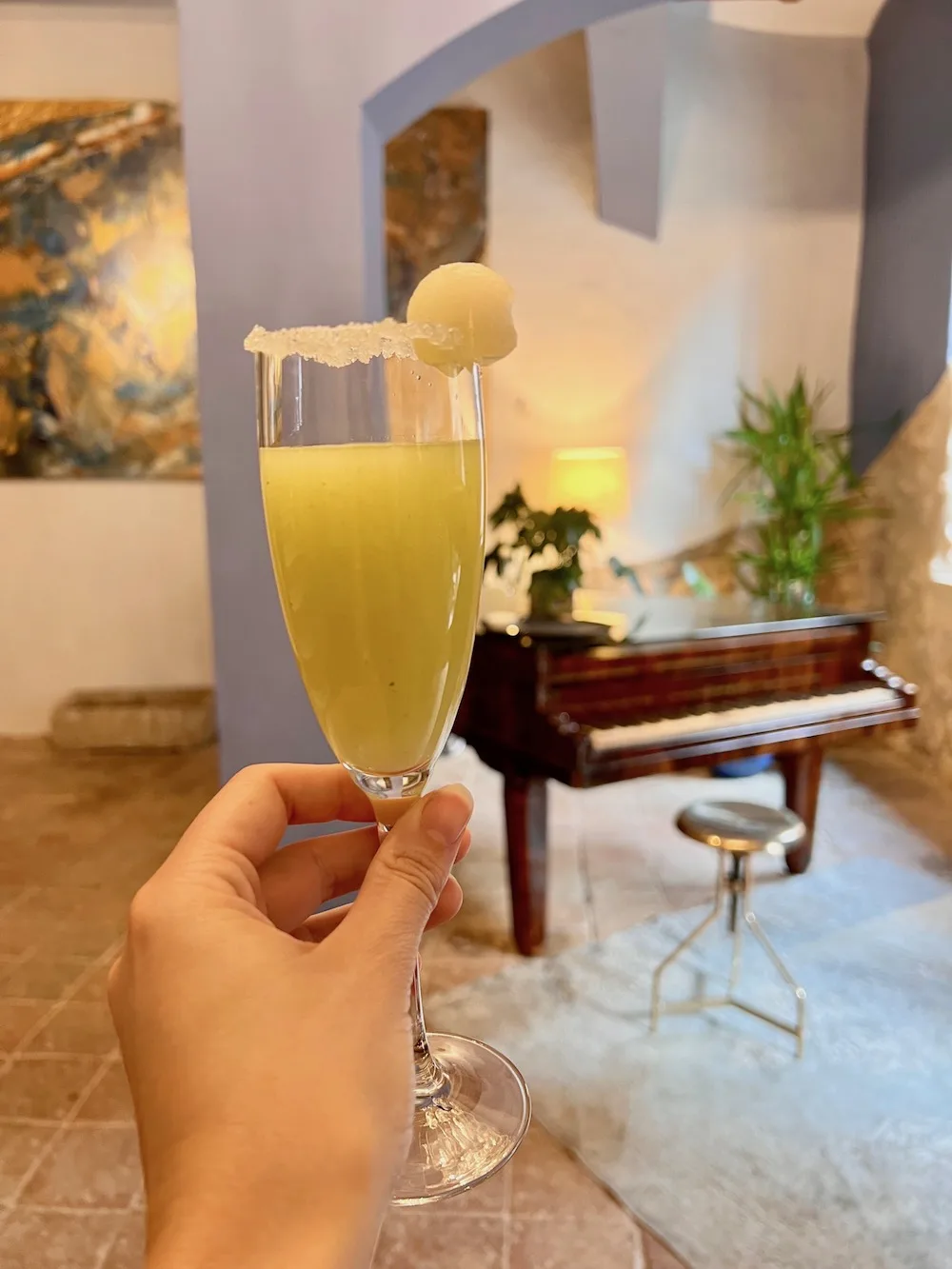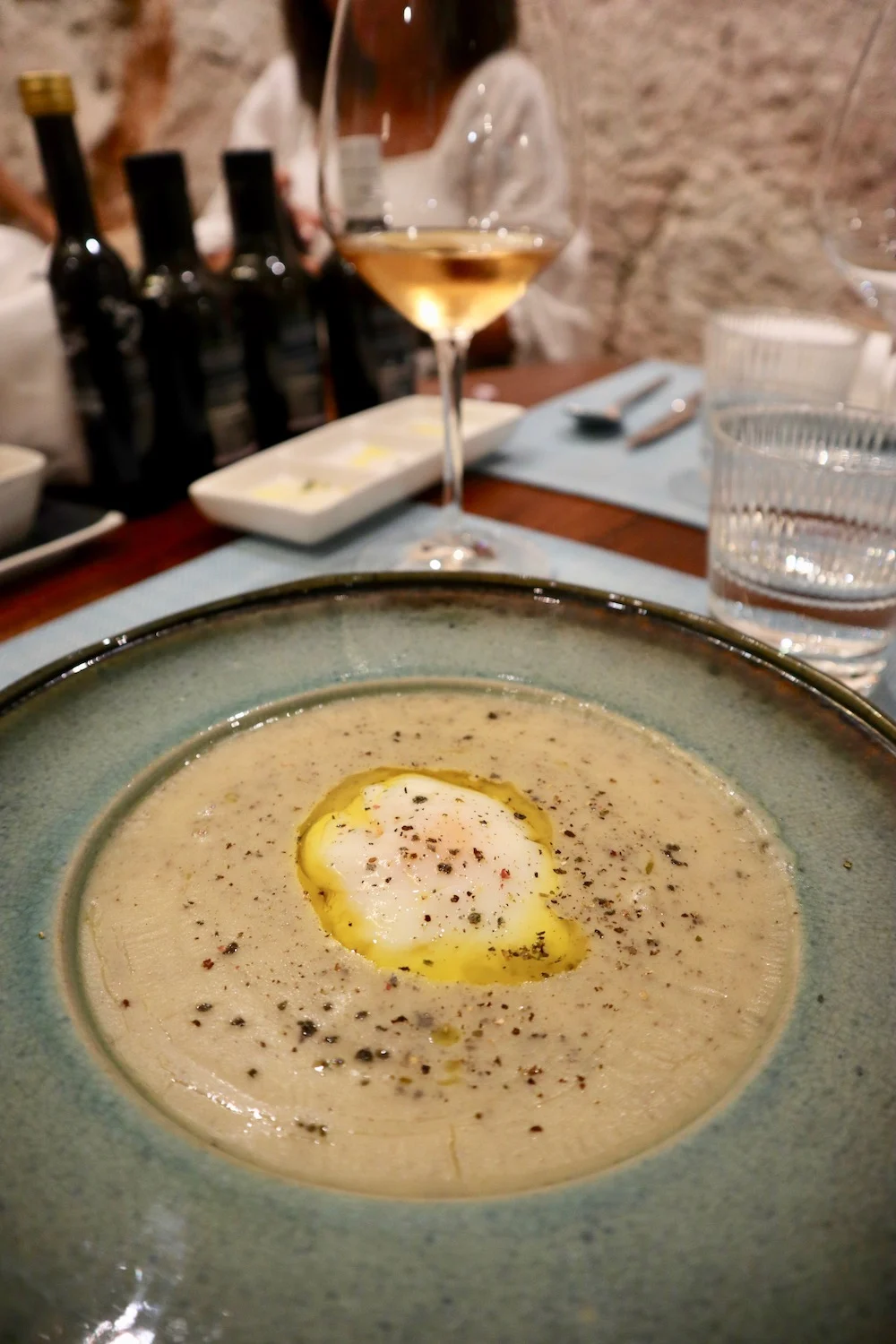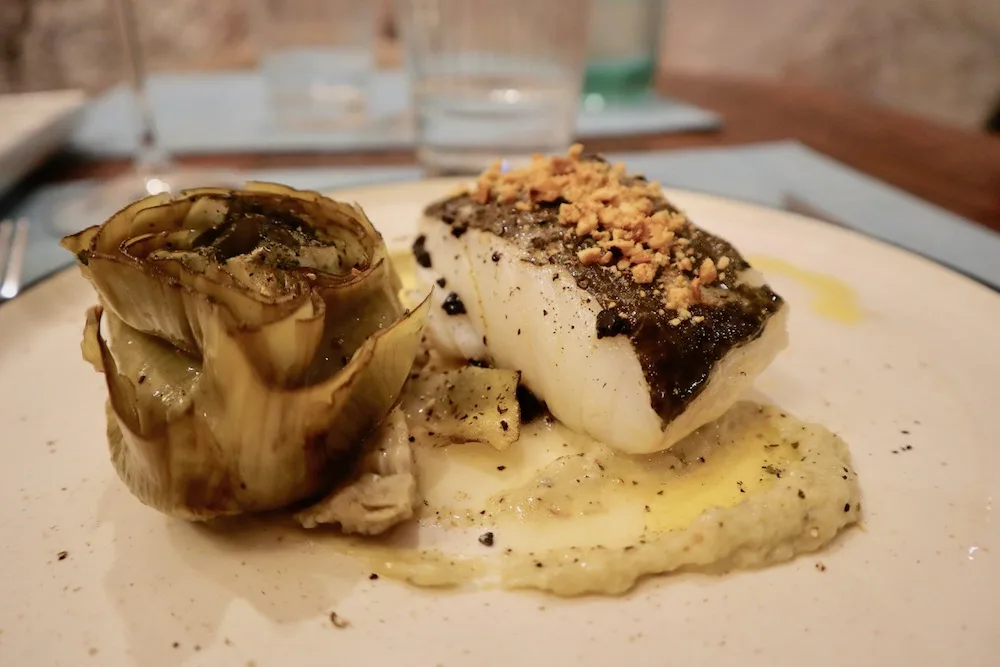 Visit Siurana and watch the sunset
And the final stop and one of the very best things to do in Costa Dorada is an evening trip to Siurana.
Siurana is a village within Cornudella de Montsant and it's popular for outdoor activities like hiking and rock climbing.
But you don't need to partake in an adrenaline fuelled activity to enjoy this gorgeous little village!
Enjoy a stroll through the quaint streets and head to one of the natural viewing platforms to enjoy the views. That view got more and more magnificent as the sun set and this was the perfect end to a perfect week in Costa Dorada.