Last week I visited Costa Dorada in Spain for a taste of what it's like to have a family holiday in the region. Costa Dorada is in Catalonia, just below Barcelona on the Mediterranean coastline. The area is famous for its golden beaches, blue seas and family-friendly resorts which attract holiday makers from all over Europe.
To me, Costa Dorada is the epitome of a family holiday destination and is just perfect if you're looking for a relaxing week in the sun.
My favourite thing about Costa Dorada is that you can have a little bit of everything from a holiday here. Yes, you get the beaches and the swimming pools and the all-inclusive resorts. But you also get cultural cities packed with history, epic scenery and the chance to escape in the mountains, vine yards and exciting towns and hidden beaches and chilled beach bars.
Costa Dorada is an incredible area and it well worth making a little bit of effort to get out and explore while you're there.
I highly recommend booking a package holiday as this is often the cheapest, easiest and most relaxing way to have a family holiday. But then hire a car or a bike or use taxis to get around and explore!
I'm going to be writing a blog post later this week sharing some of the lesser-known things I did in Costa Dorada so keep an eye out for that for some inspiration.
But for now, here are 10 reasons why I think Costa Dorada is the perfect destination for your next family holiday….
This was a press trip with Jet2 Holidays, a company I was so happy to be working with as I've booked so many of our family holidays with them in the past and they're just brilliant for family package holidays.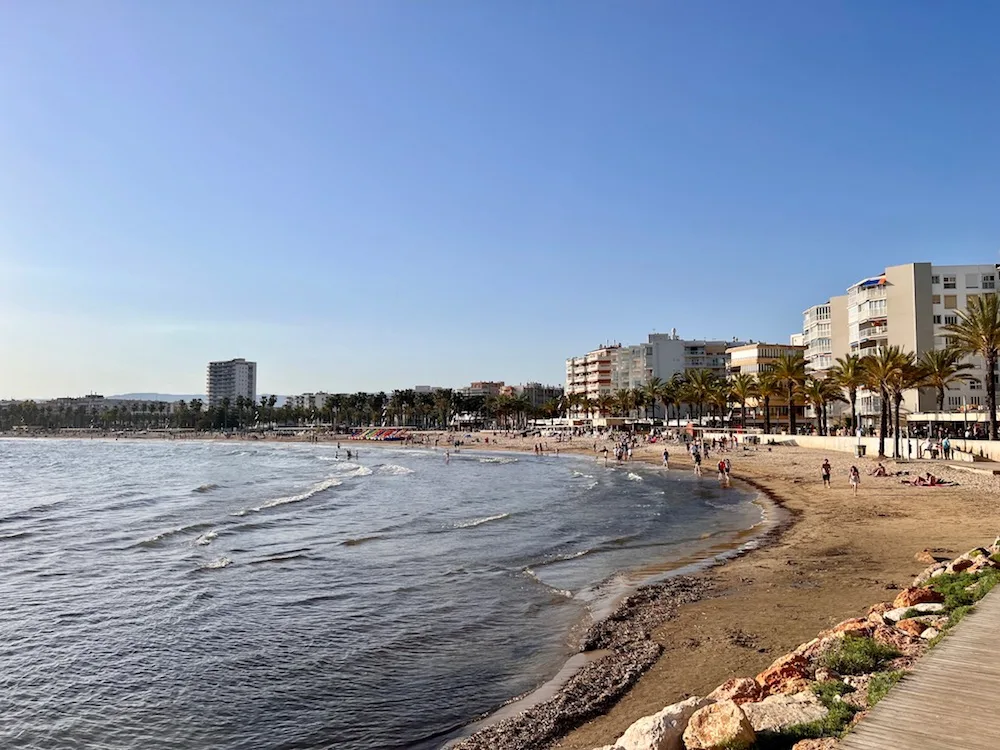 1. Costa Dorada is affordable
Let's be real here, family holidays are never 'cheap' but Costa Dorada is one of the most affordable destinations for a family break abroad.
I'm just looking on the Jet2 Holidays site at package holidays to Costa Dorada and it's around £500-£600 per person for a week IN THE SUMMER HOLIDAYS! That's all inclusive with flights, transfers, hotel and 22kg of checked luggage.
It's difficult to find a great holiday abroad for much less than that!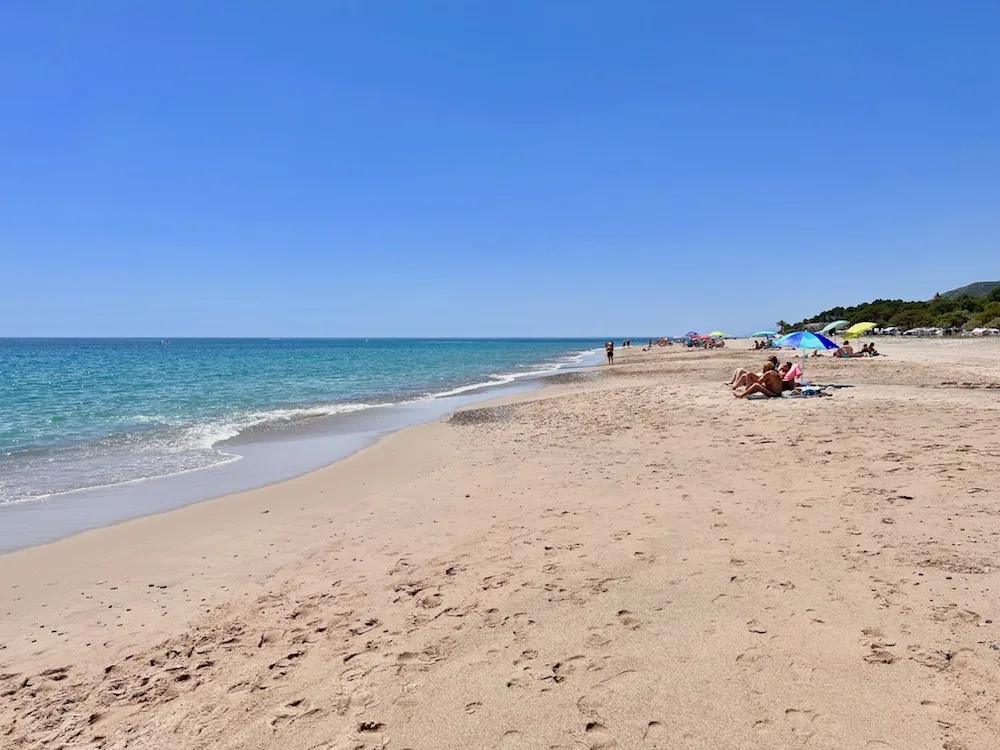 2. The flight is short and easy
Another great thing about a family holiday to Costa Dorada is that the flight is short and easy.
The flight takes around two hours from the UK to Reus, which is the main airport for Costa Dorada. If this is your first time flying with young children then a two hour flight is a great way to ease yourselves into it!
The flights to Reus with Jet2 are also really cheap at around £35-£45!
Not only is the flight short but transfers from Reus to the hotels are short too – something that is equally important when you've got kids with you! No one wants to be sitting still during the flight and then have a four hour transfer immediately afterwards!
You could also fly into Barcelona but Reus will be closer and easier as it's a small airport.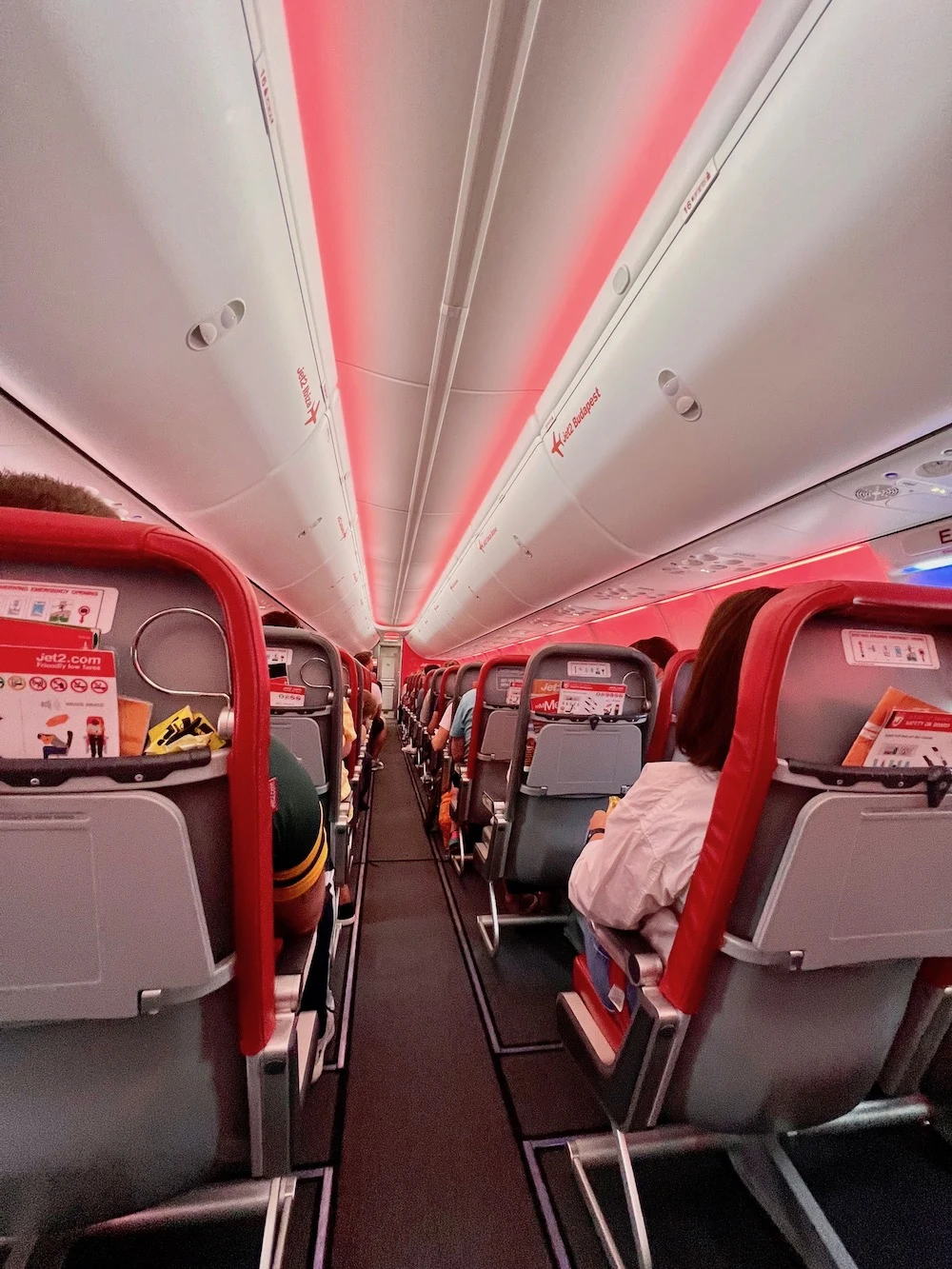 3. There are lots of family resorts to choose from
There are so many family friendly resorts to choose from in Costa Dorada, whether you're looking for a budget-friendly self catering apartment, a luxuriously stylish hotel or a kid's paradise with splash parks and easy access into the theme parks.
I stayed at Estival El Dorado Resort with Jet2 and it was brilliant, especially for a young family. There's a great splash park for little ones, a beautiful beach, 3 outdoor pools, 1 indoor pool, 4 bars, 3 restaurants and lovely gardens where kids can play. You can also walk for miles along the beach promenade so it's a lovely spot for early morning walks or post-dinner walks.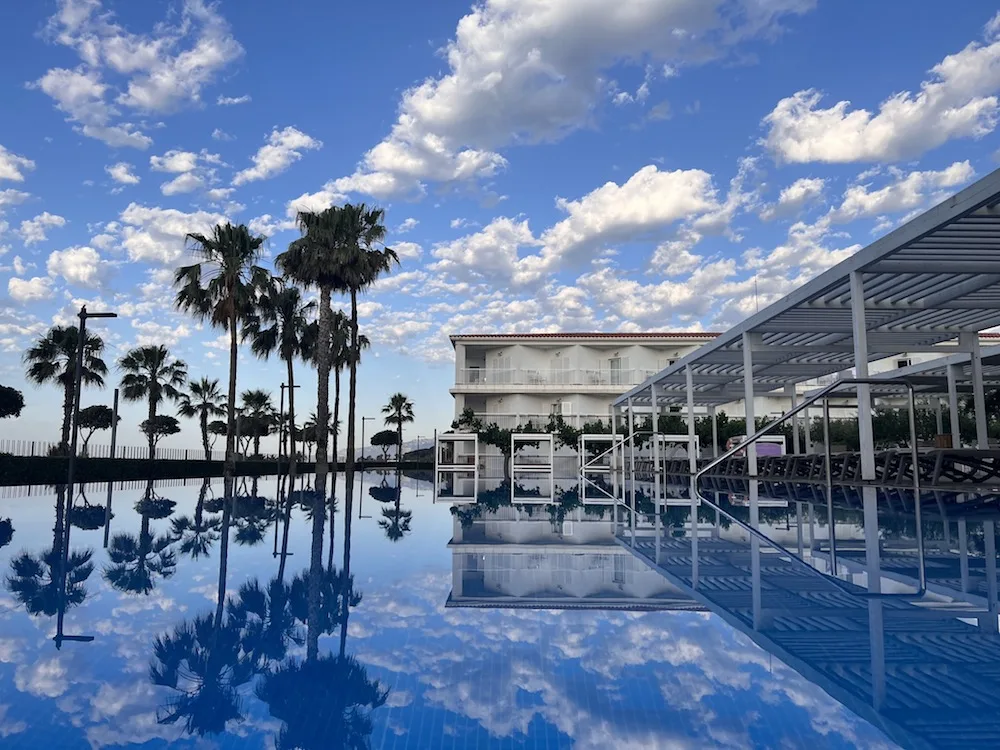 4. The beaches are gorgeous and great for kids
So many golden sandy beaches!
You'll find some long, busy beaches lined with cafes and bars, but you'll also find little coves tucked away like a secret paradise.
The beach in Salou was the biggest and busiest I visited in Costa Dorada but just down the road is a much quieter cove called Platja Llarga. You really don't need to go far to find a quieter beach if that's your thing.
The beach outside my hotel was absolutely beautiful and it was so quiet!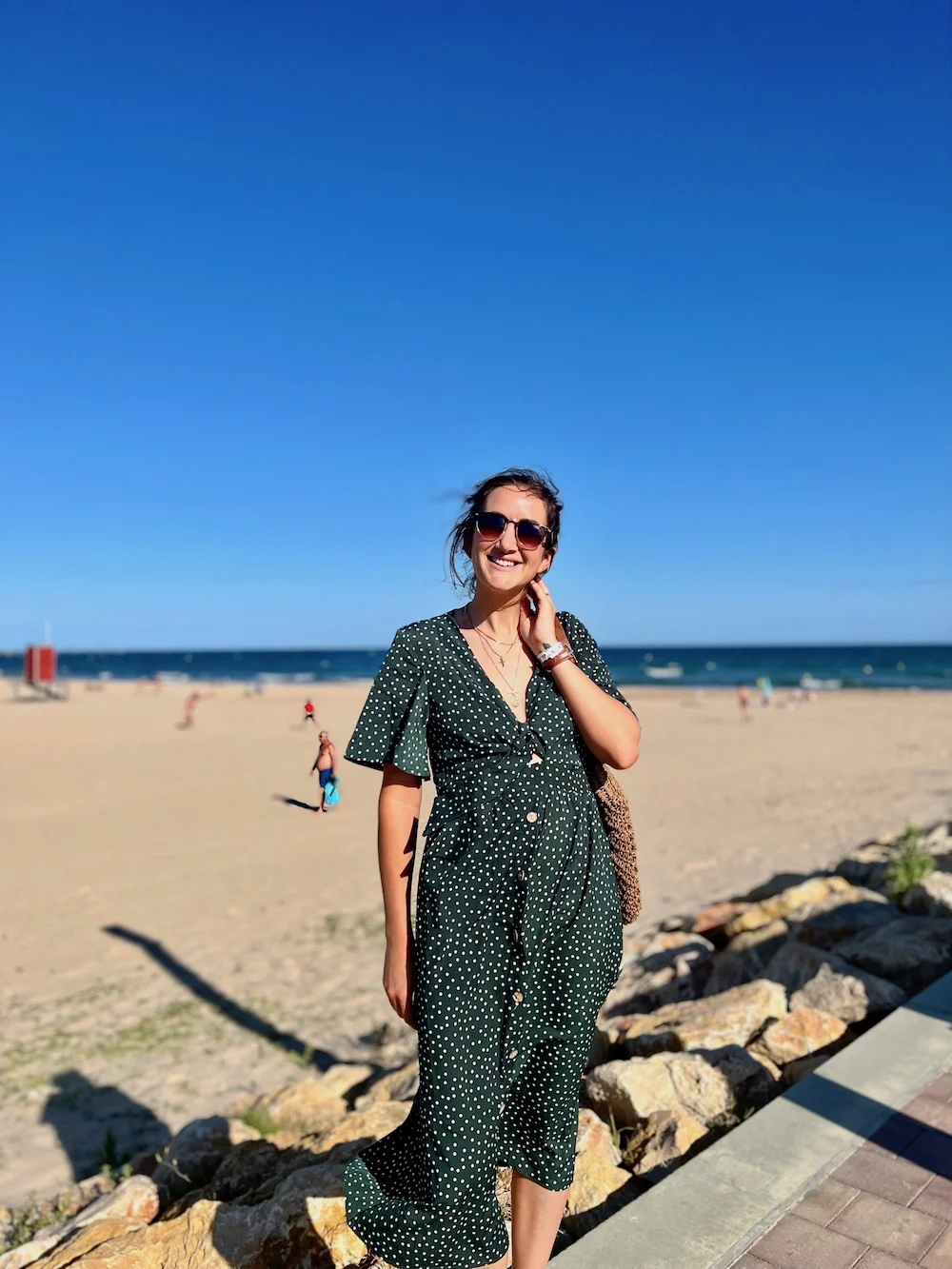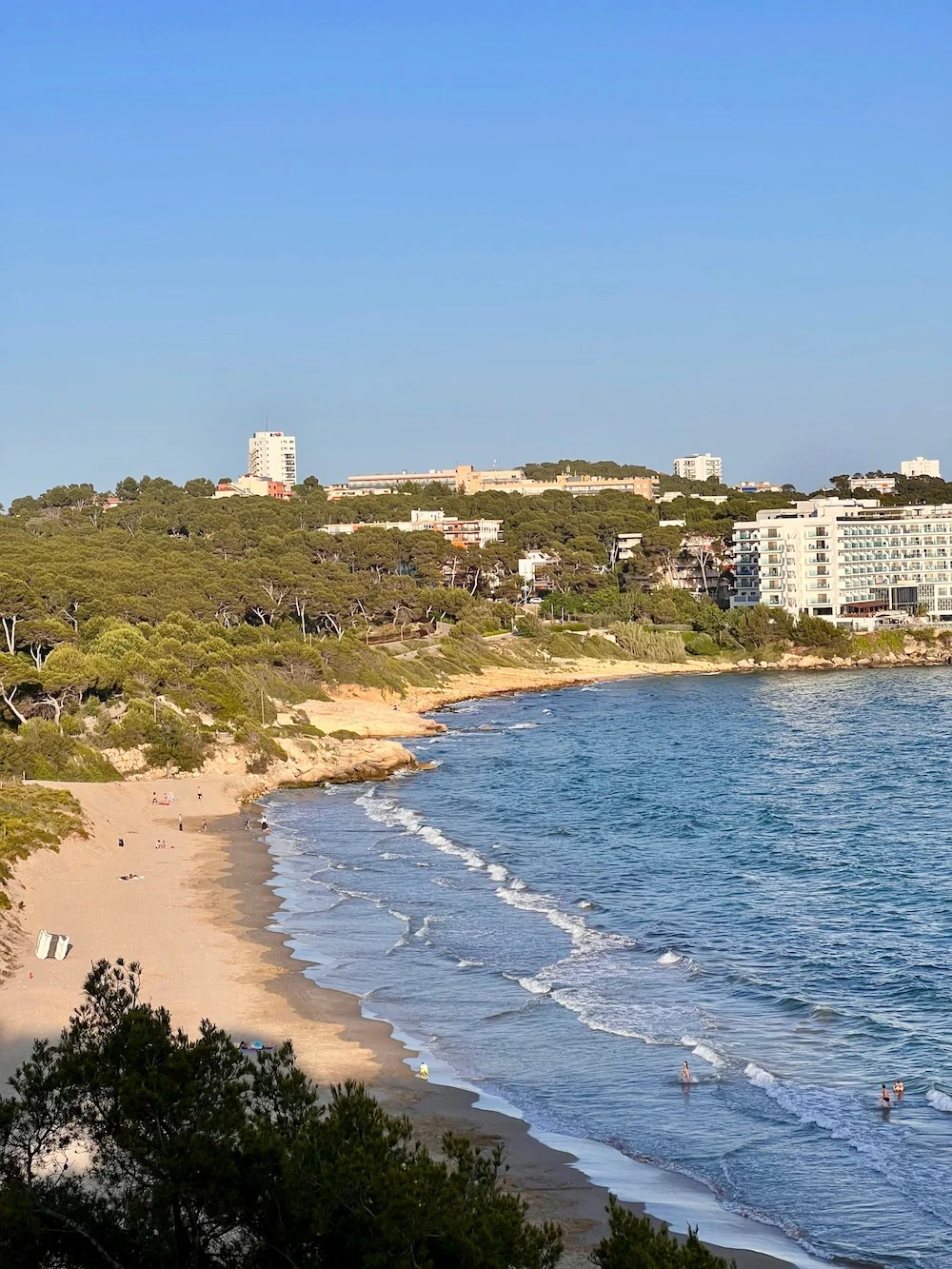 5. The weather is perfect
The summers in Costa Dorada are long, hot and dry and you're almost guaranteed sunshine. The Mediterranean climate is just perfection and you'll also find there's a bit of wind around Costa Dorada which is welcome on those hot, summer days.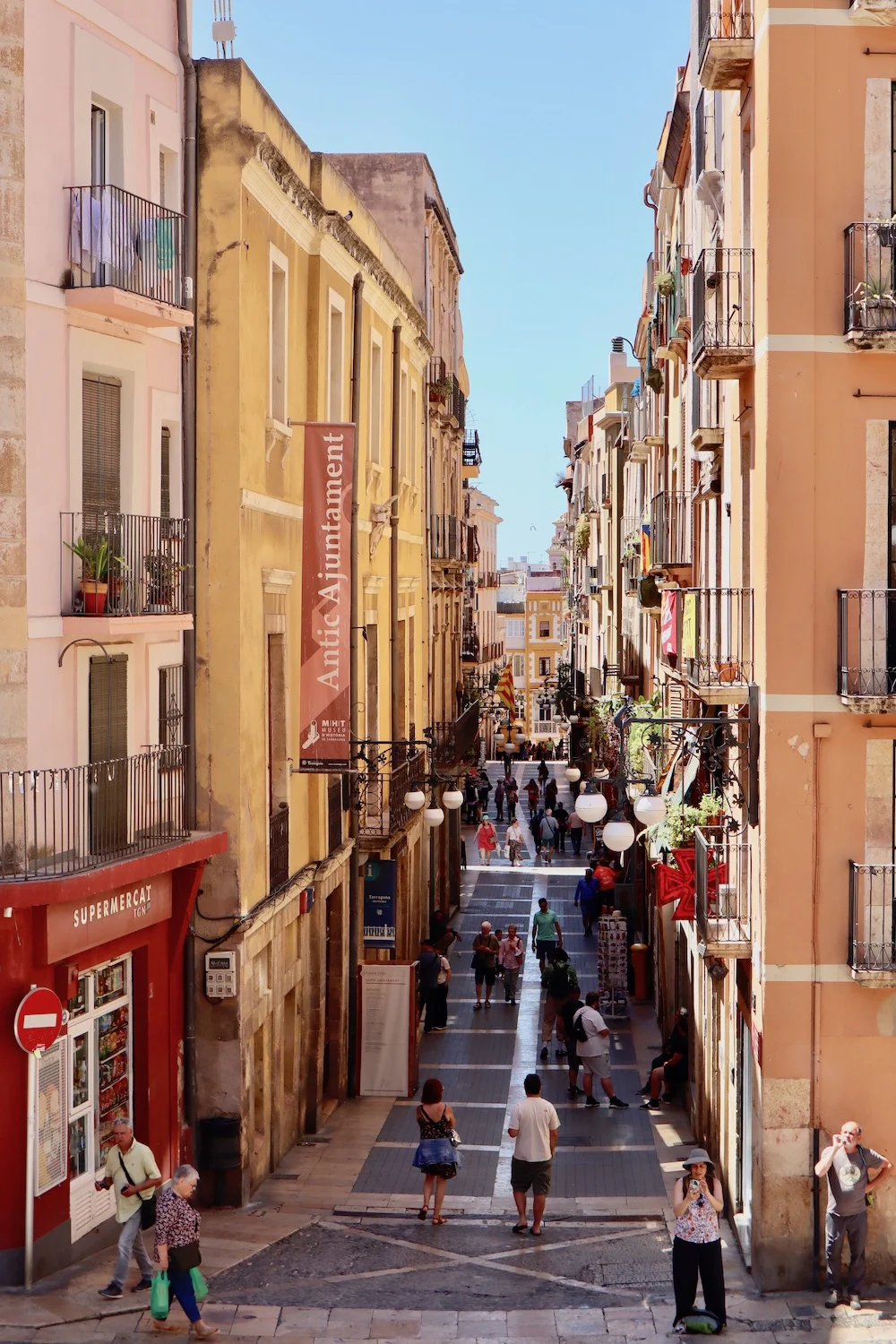 6. There are lots of towns for evening strolls
One of my favourite things during a family holiday is that early evening pre-dinner stroll. Young families are usually out and about a little earlier than most Europeans (who tend to dine after 8pm) so it's lovely to take a walk as the sun is going down but it's still warm and lively.
Salou and Cambrils were two of my favourite places for a family evening out. They both have long promenades where kids can run wild and you don't need to worry about cars. Look at the boats in Cambrils marina and walk along some of the beautiful coastal path from Salou. There are plenty of places to stop for a drink or an ice cream and lots of options for a family meal.
Read more: 20 things to do in Salou
If you're in Salou, make sure you hang around for the light and sound show at the fountains. This is an incredible display that takes place at 10pm every evening in the peak of summer and on Friday and Saturday evenings for the rest of summer.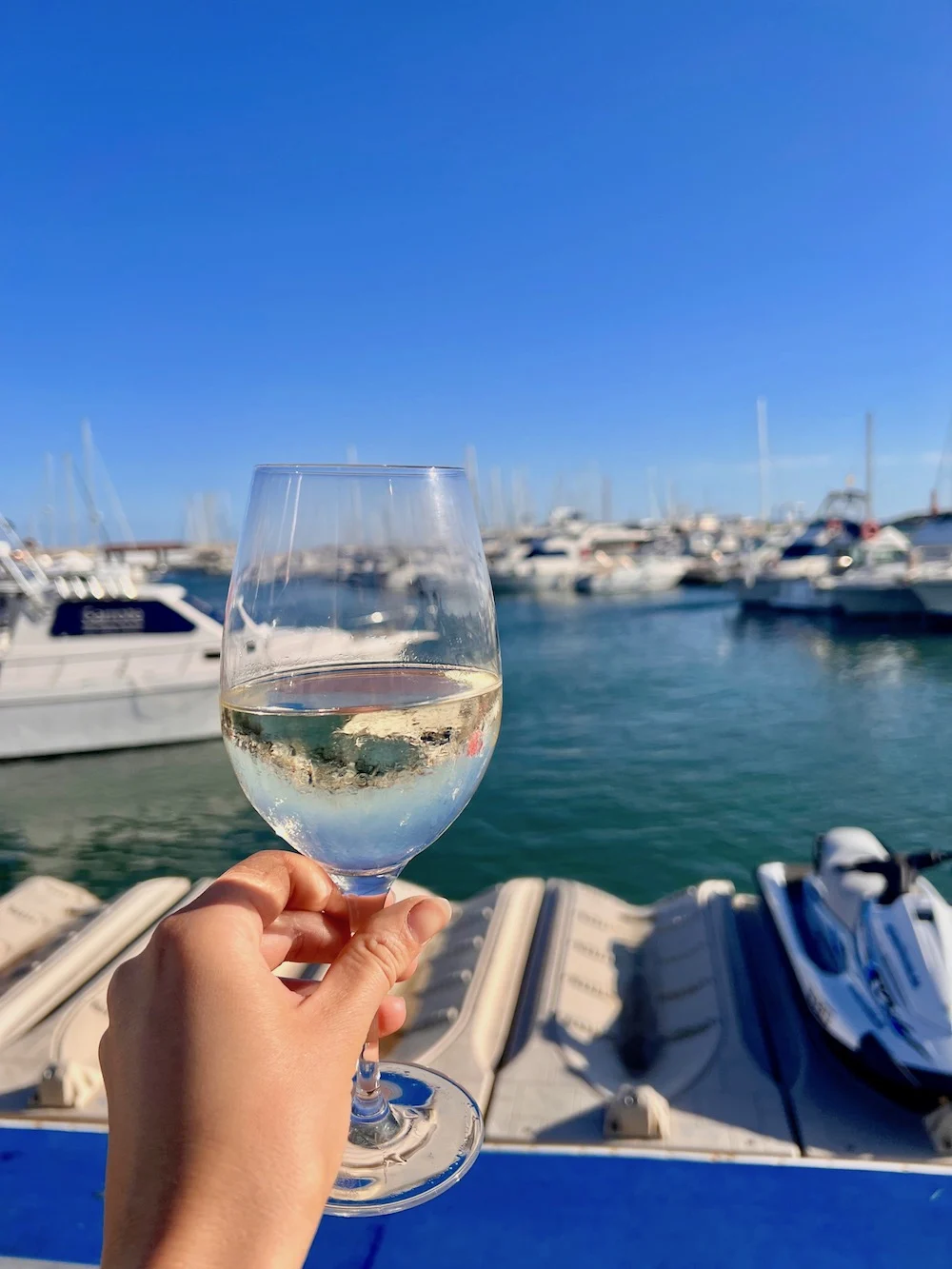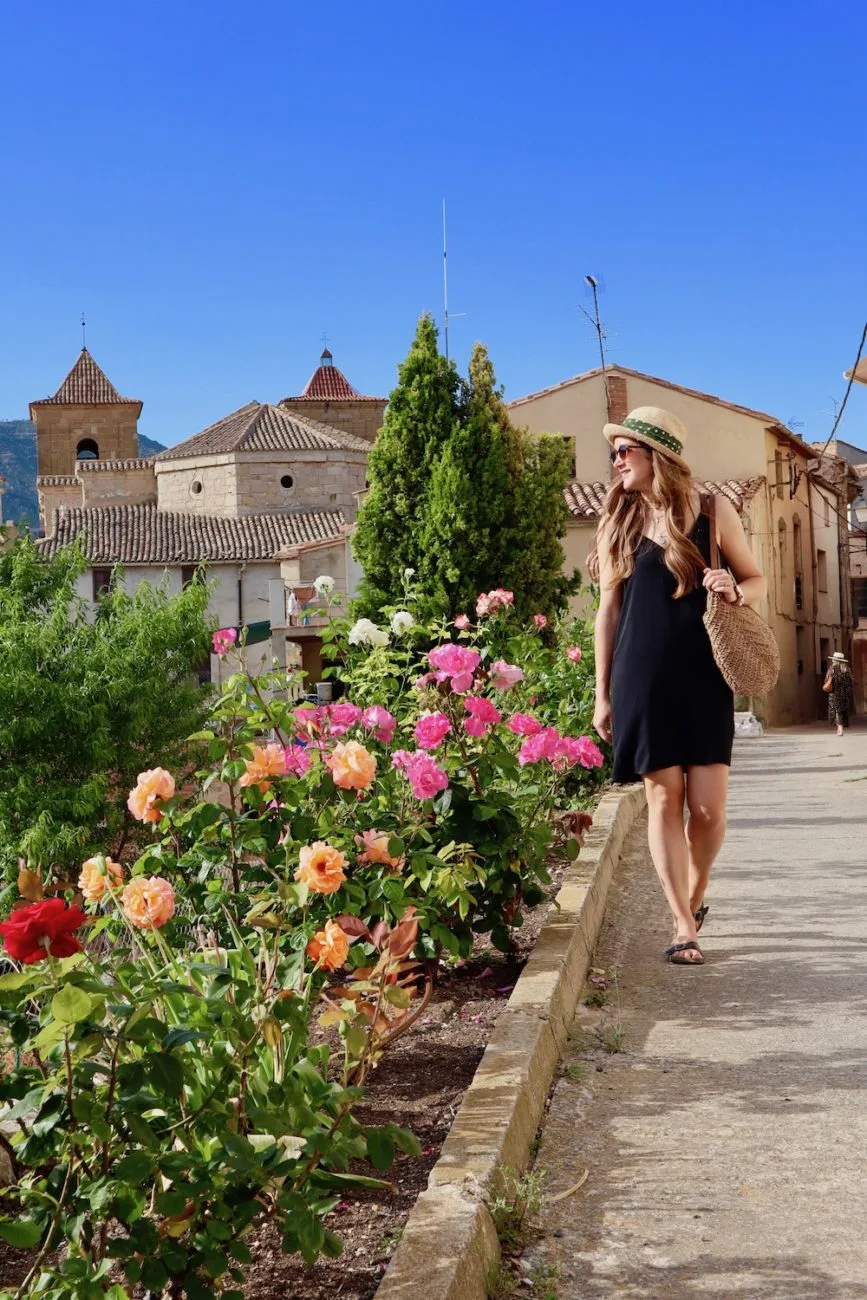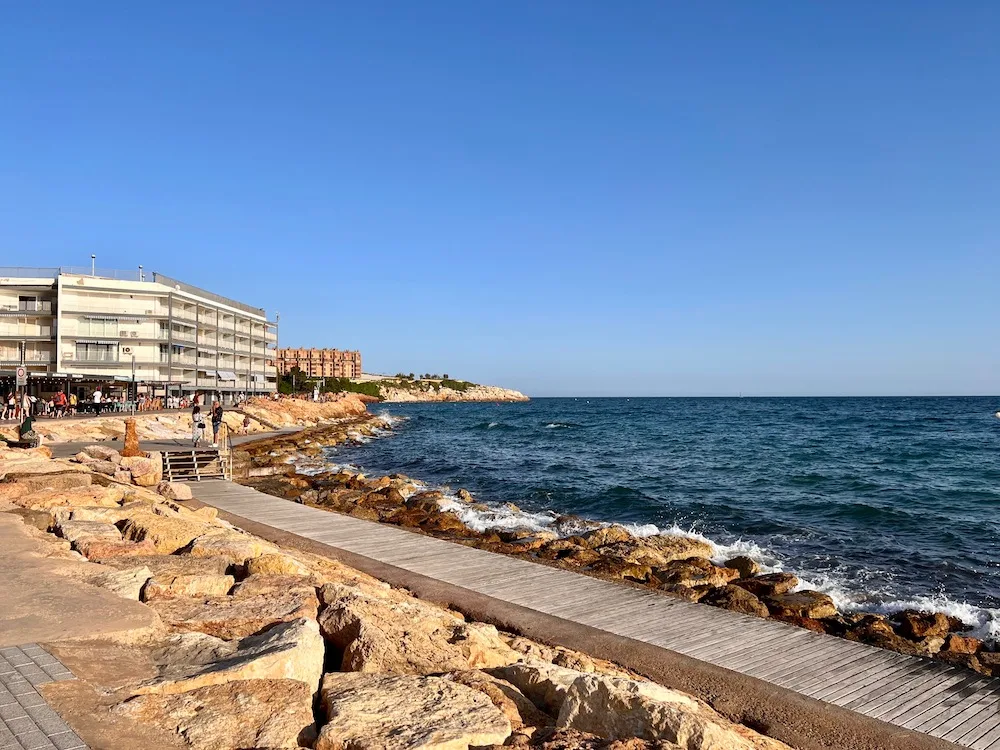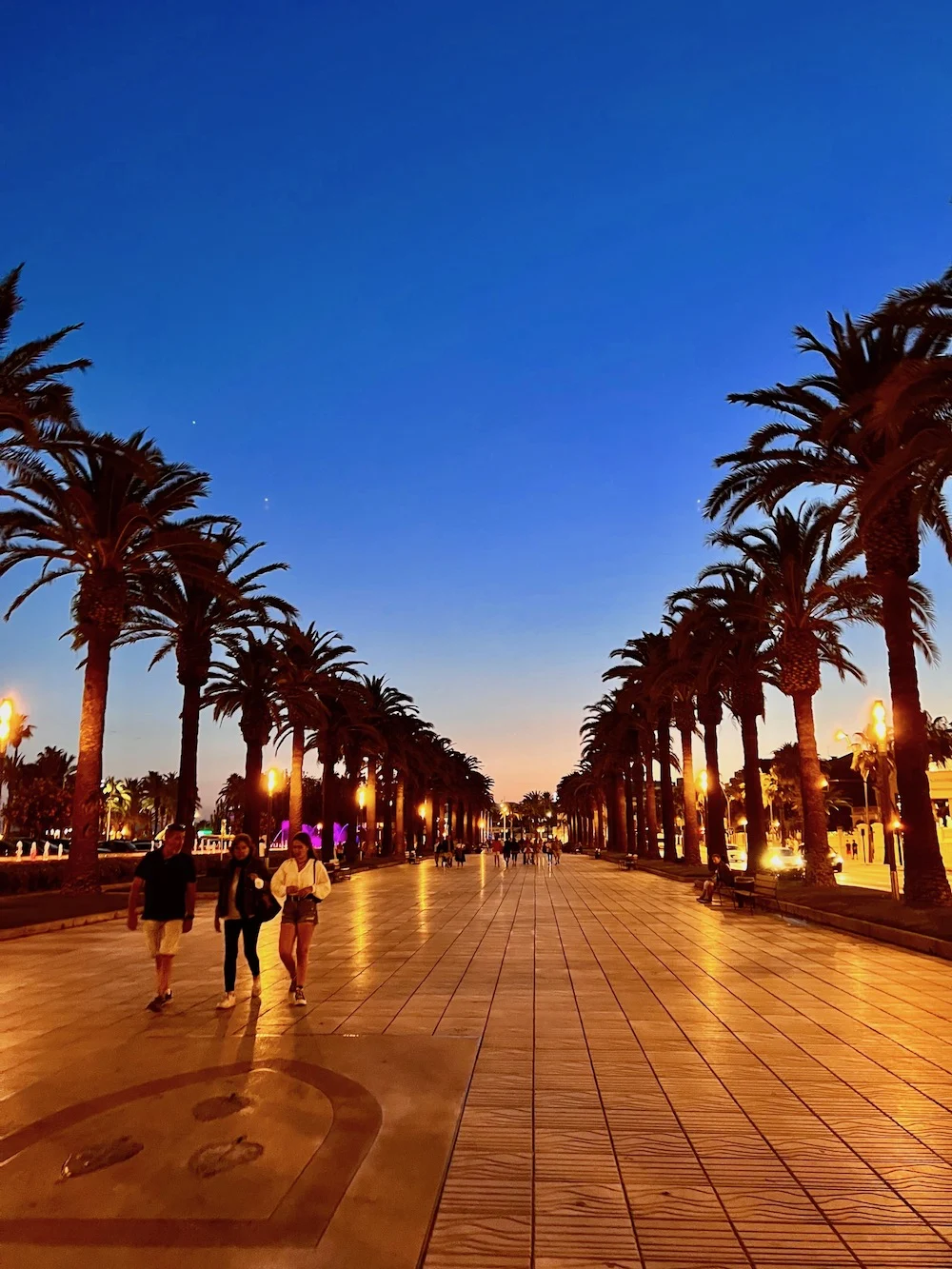 7. There are theme parks!
There are three main theme parks in Costa Dorada; PortAventura, Caribe Aquatic Park and Ferrari Land.
These parks are brilliant and are such a bonus for the kids. If you've got older teenagers it's a bonus for the parents too as teenagers can go off and enjoy themselves without too much supervision.
The waterpark is enormous with 16 rides, slides, attractions and pools. PortAventura has six 'worlds' to explore and has over 40 rides and shows. Ferrari Land is for adrenaline junkies! It's Italy themed and has 16 rides, including Red Force, the tallest and fastest rollercoaster in Europe!
If you're a theme park kind of family then you can even stay in a resort within PortAventura. There are 7 hotels and a caravan park and you get unlimited access into PortAventura during your stay!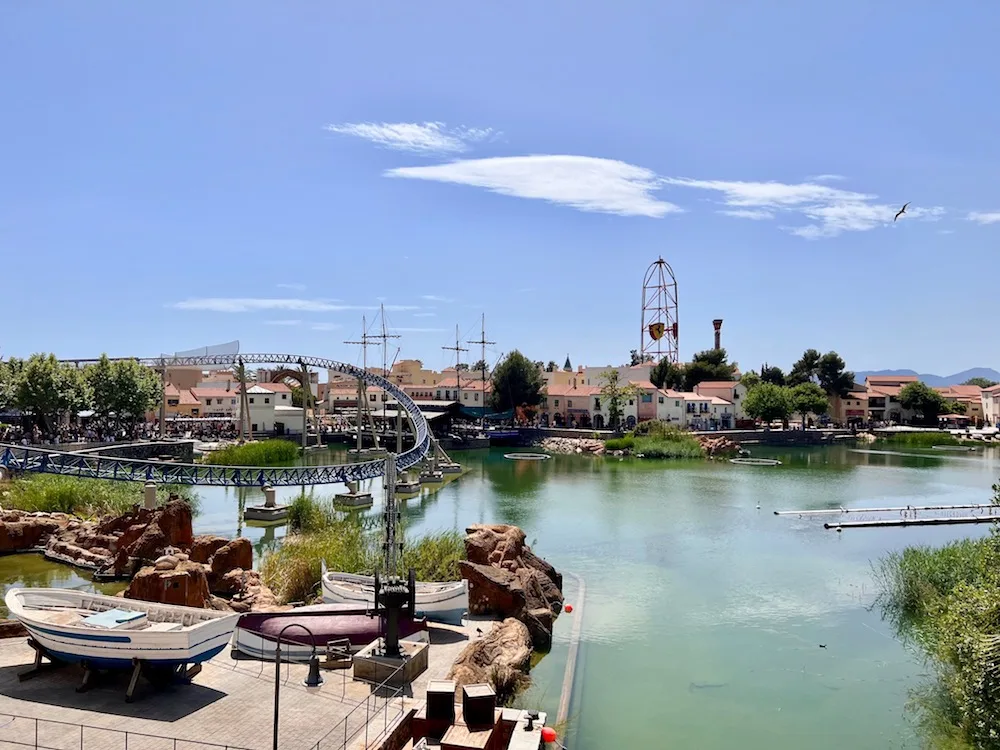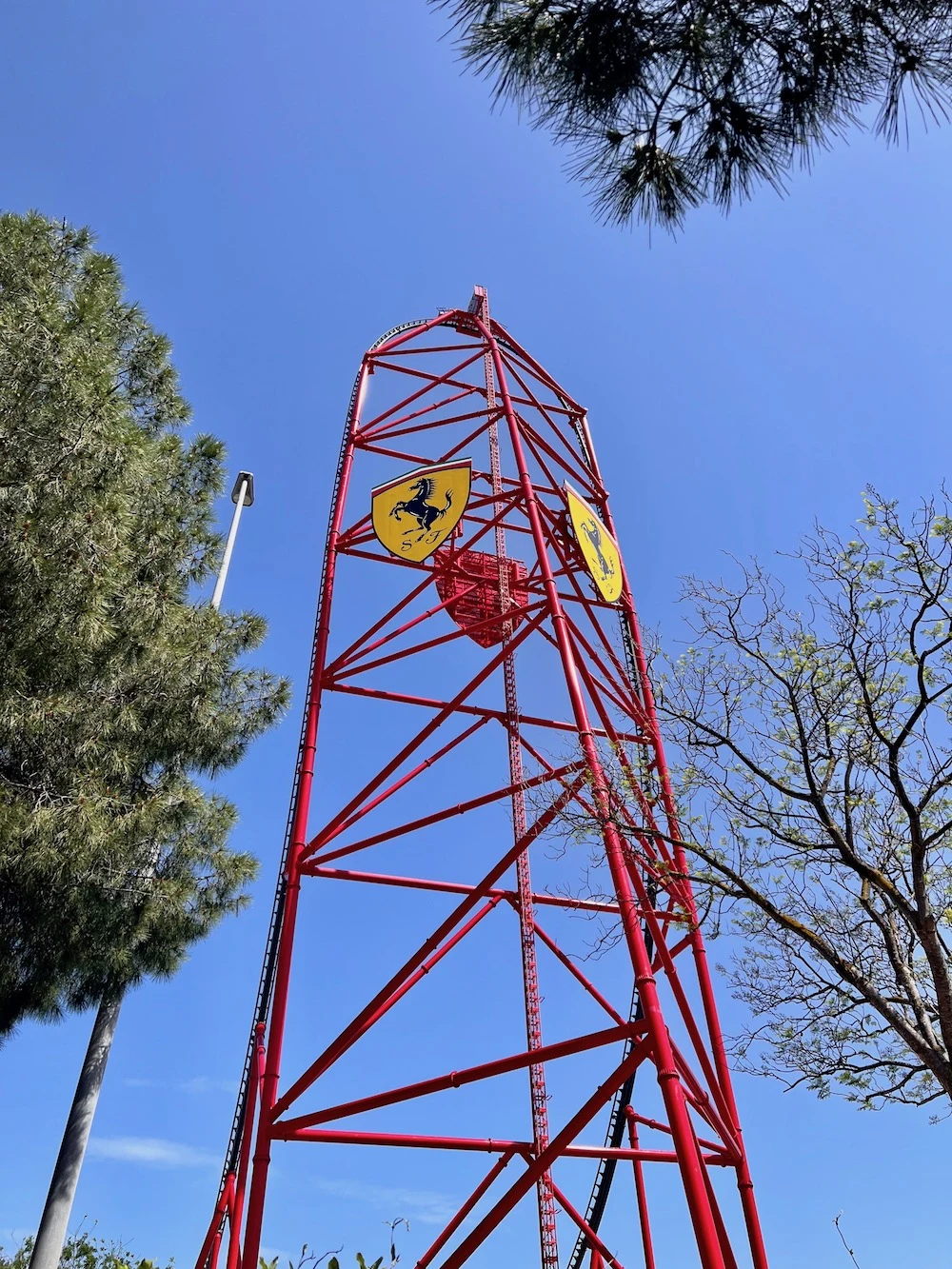 8. The Costa Dorada coastal path
Costa Dorada has a 5.5km coastal path running along the most spectacular areas of the coastline.
A long walk along this beautiful path would make a great day out or you can pick areas of it to walk along after dinner or for an early stroll. If you've got a baby in a buggy then I can't think of a better walk to take them on to get them off to sleep!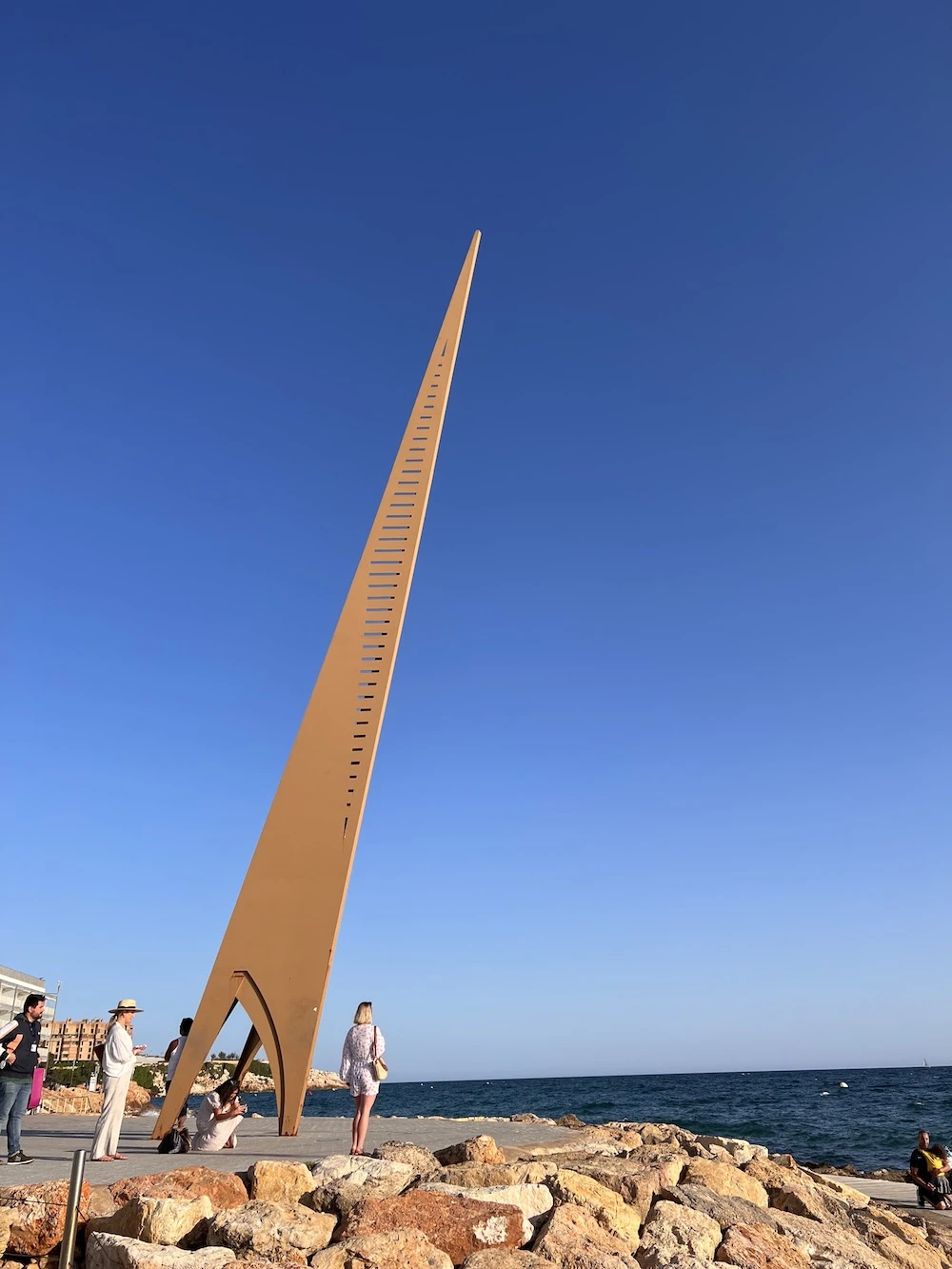 9. Barcelona is just 1-2 hours away
I think a lot of people are surprised to find that Barcelona is so close to Costa Dorada. Depending where you are in Costa Dorada, it's just 1-2 hours away by car or just over 1 hour by train from Tarragona, meaning you could easily visit Barcelona for a day trip. There aren't many beach holidays where you can take a day trip to one of Europe's most beautiful cities.
Take a look at The Travel Blogger's Guide to Barcelona for some inspiration!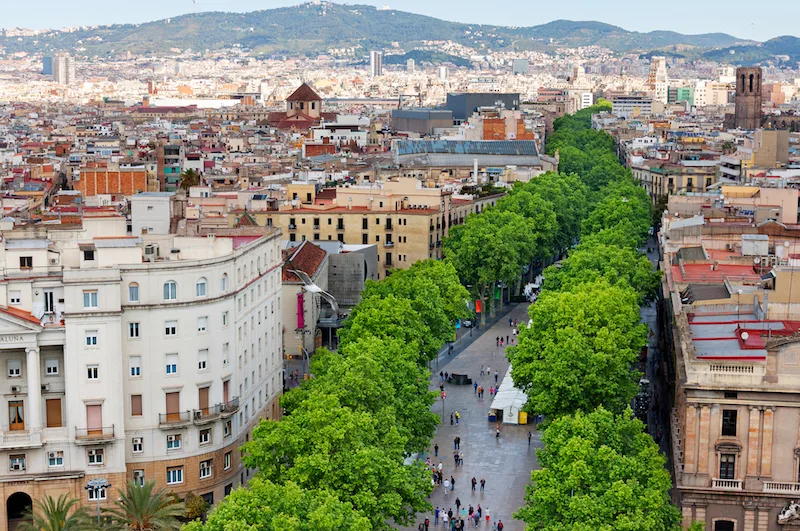 10. Costa Dorada is great for cyclists
This is something you may not have thought about but it's something that makes Costa Dorada really appealing to my family and that's how bike-friendly the area is.
Costa Dorada is relatively flat, making it great for cycling. Not only that but much of the coastal path is also suitable for bikes, making it really easy to ride from town to town or simply enjoy a bike ride along the beach. Bikes can be hired from most hotels and my hotel offered bikes with baby seats on the back too.
So while it being a bike-friendly area might not be a reason to book a holiday to Costa Dorada, I think it's something that could make your holiday really special and a lot of fun for the whole family.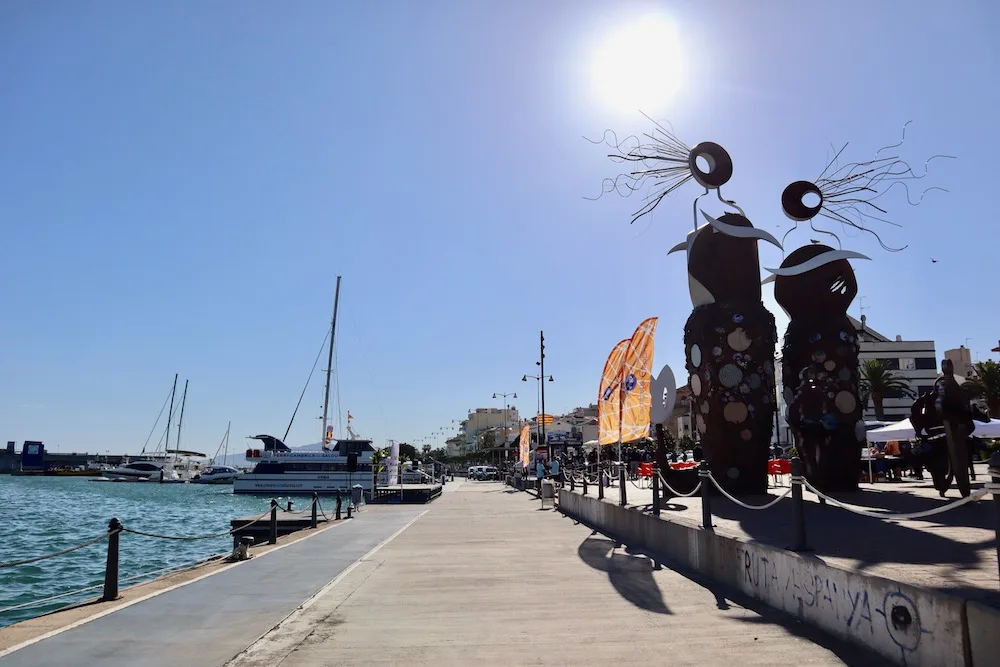 As you can see, I loved my holiday to Costa Dorada. Thank you once again to Jet2 for hosting my trip. I'll be sharing more blog posts this week!
You can check out more holidays from Manchester airport here.