We've just returned from a 4-night stay at Barcelo Nura in Biniancollet on the south coast of Menorca so I thought I'd share a quick review and some helpful tips for anyone thinking of visiting. Barcelo Nura is a new hotel in a quiet and beautiful area of Menorca. It's perfect for an adult getaway, especially a short romantic break.
(If you aren't sure about a short trip to Menorca, check out my guide to spending a weekend in Menorca!)
I booked Barcelo Nura as a surprise honeymoon for my future husband!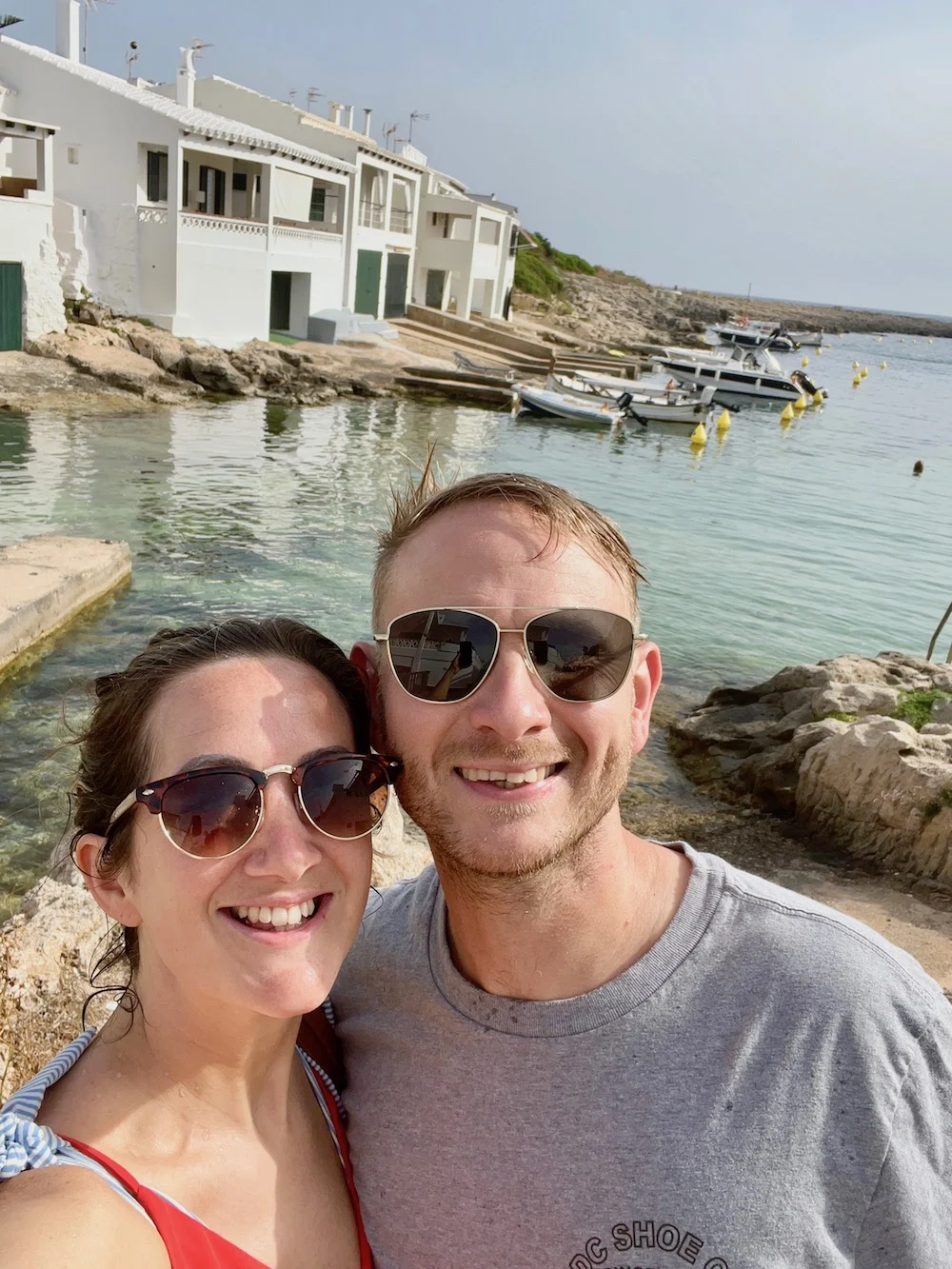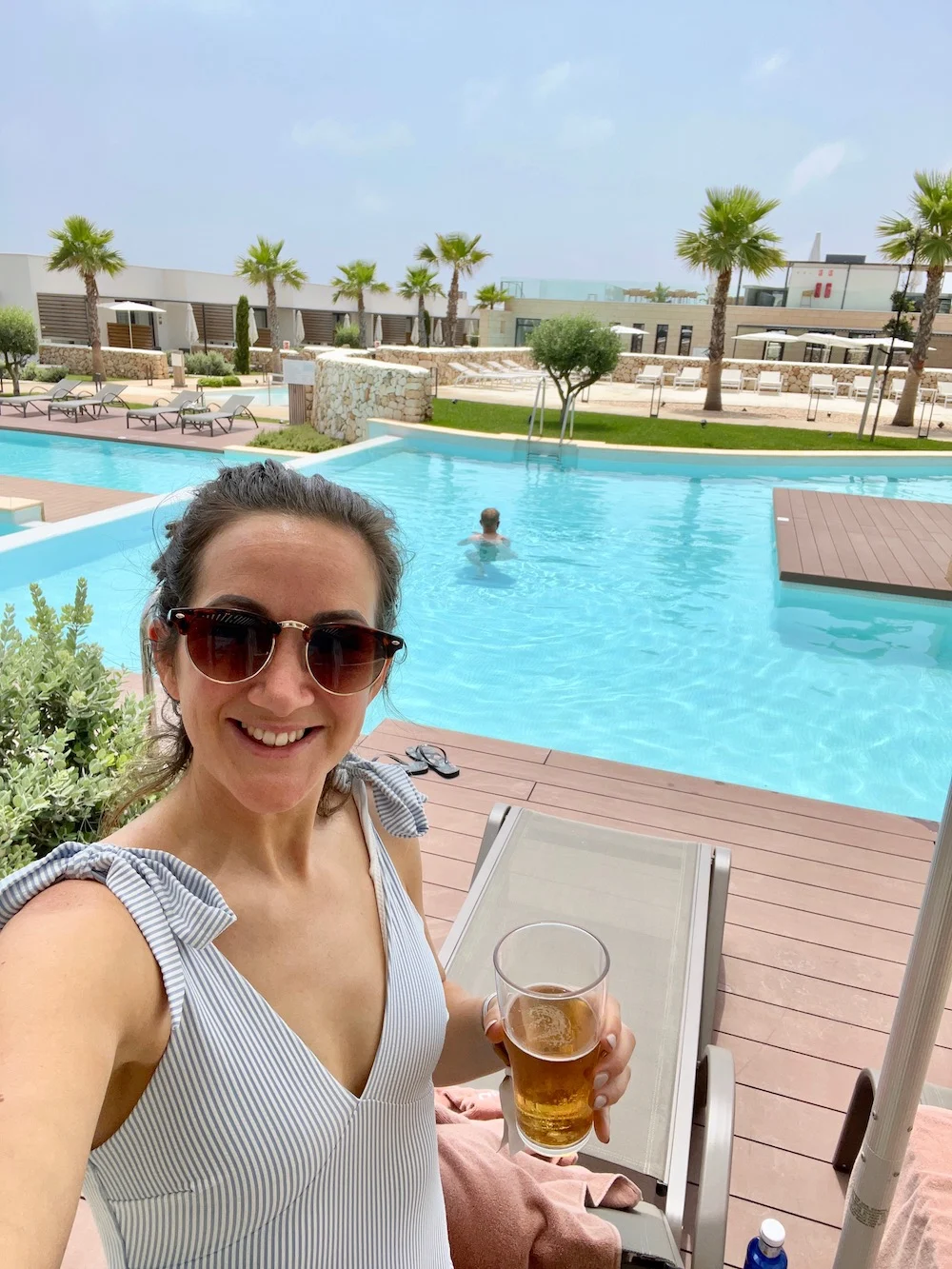 We got married in June 2022 and, following a pricey wedding celebration, we'd decided we wouldn't go abroad immediately after the wedding. It was the one 'sensible' financial decision we'd made when it came to planning the wedding after splurging a small fortune on other wedding details!
We reluctantly accepted that we'd be spending our honeymoon at our caravan in Abersoch, which isn't exactly a hardship because Abersoch is beautiful and my parents had agreed to have our three children for four nights!
Four child-free nights!
But my husband and I (heehee, I love saying that!) love going abroad. We love the sun on our skin and warm sea water and seafood dinners and tan lines and new places and adventures in other countries, so we were both a little disappointed about not going abroad. I decided we'd start our married life in style and I booked a holiday to Menorca to stay at Barcelo Nura.
Menorca was my first choice for a holiday destination as I love the island. It's small, beautiful, relaxed and easy. I didn't want to have a busy, adventurous kind of holiday. I just wanted sunshine and beaches and good food and somewhere relaxing to sit in the sun and read a good book! Menorca is perfectly reliable for a holiday like that and it didn't disappoint.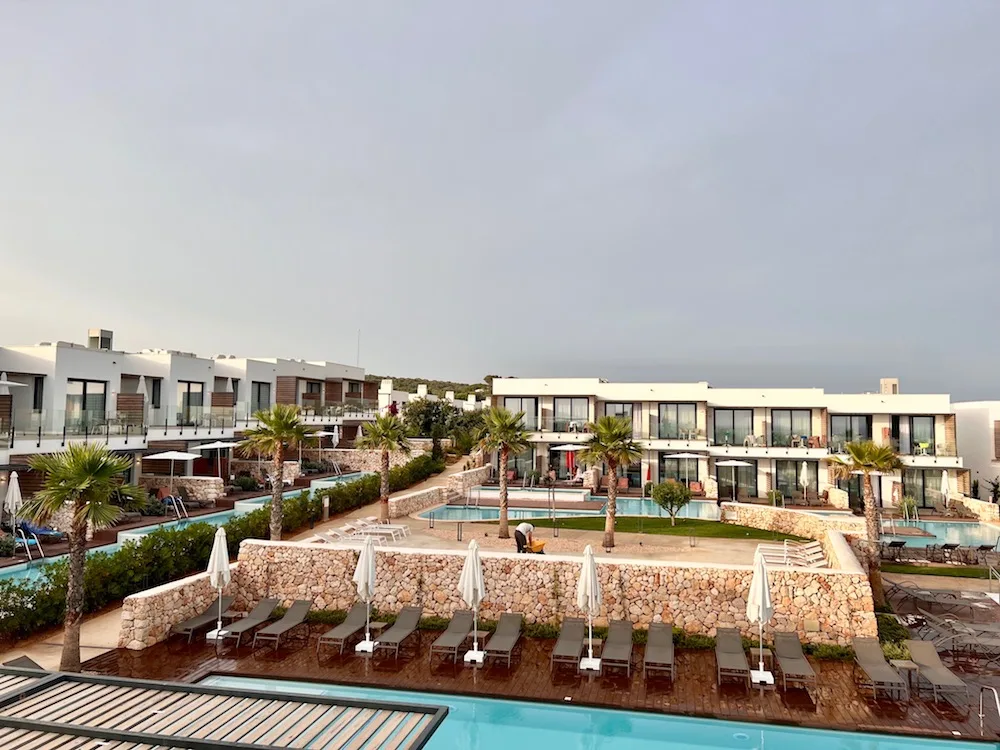 Here's my Barcelo Nura review…
Helpful info and links
I booked our holiday to Barcelo Nura as an all-inclusive package through Jet2Holidays from Manchester Airport.
We had a Junior Suite with a swim-up pool.
The package included airport transfers, 22kg checked luggage + 10kg hand luggage, breakfast, lunch, buffet dinner and drinks.
We were away Monday-Friday in June.
The whole package cost £2,085 for 2x adults.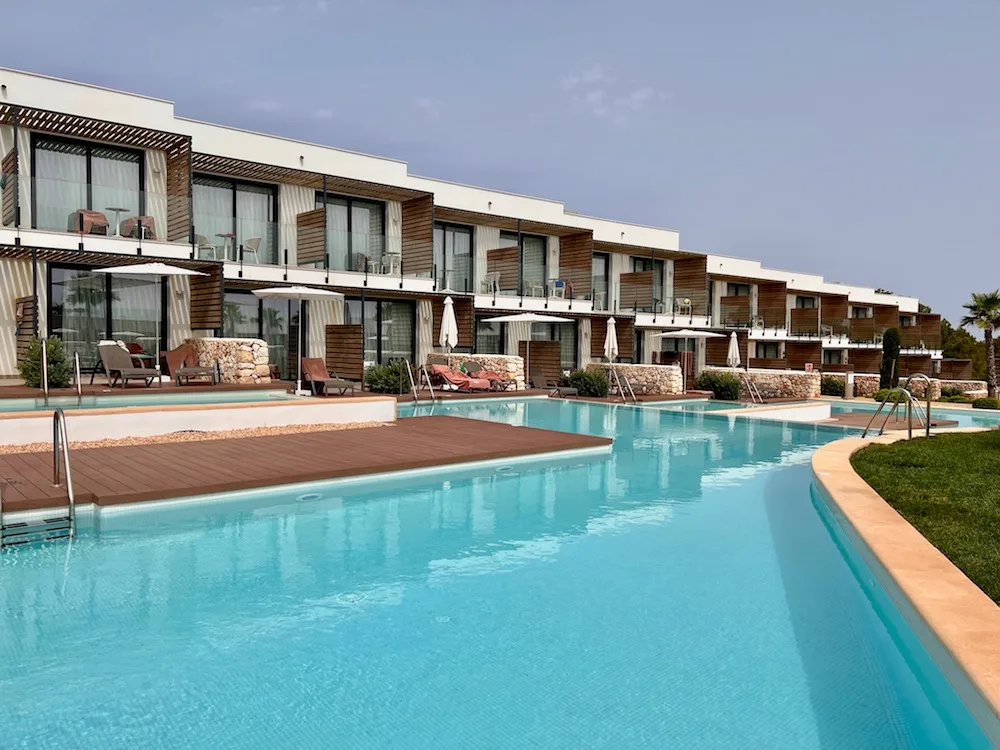 Why choose Barcelo Nura?
There are so many hotels, villas and apartments in Menorca to choose from and I found it a little overwhelming when I began my search.
I ended up choosing Barcelo Nura because:
The location close to Binibeca (which I knew was gorgeous from a previous trip)
A great price for a lovely suite and all-inclusive 5*
I wanted to book through Jet2 because other holiday companies are unreliable at the moment due to post-Covid issues
I wanted an all-inclusive package deal so we wouldn't have any unexpected costs while we were away and also have the ease of transfers and all meals included
Barceloa Nura isn't exclusively adult only but it has a grown-up vibe and isn't a noisy family hotel (I didn't want adult-only because they're usually full of old people but also didn't want lots of screaming kids around because we have enough of that at home!)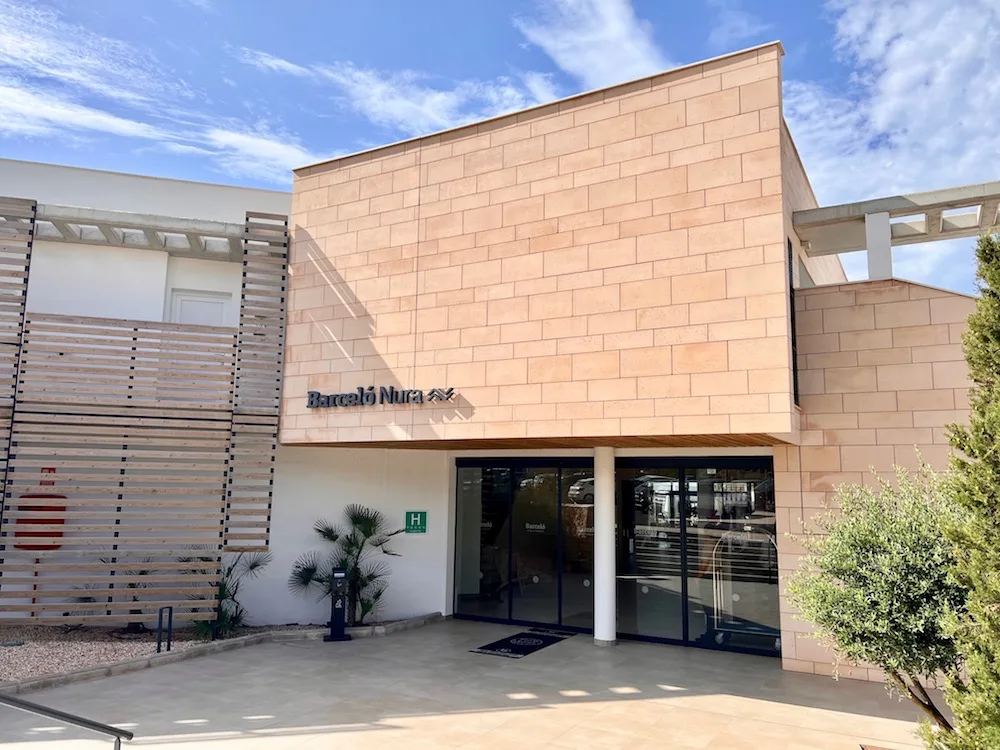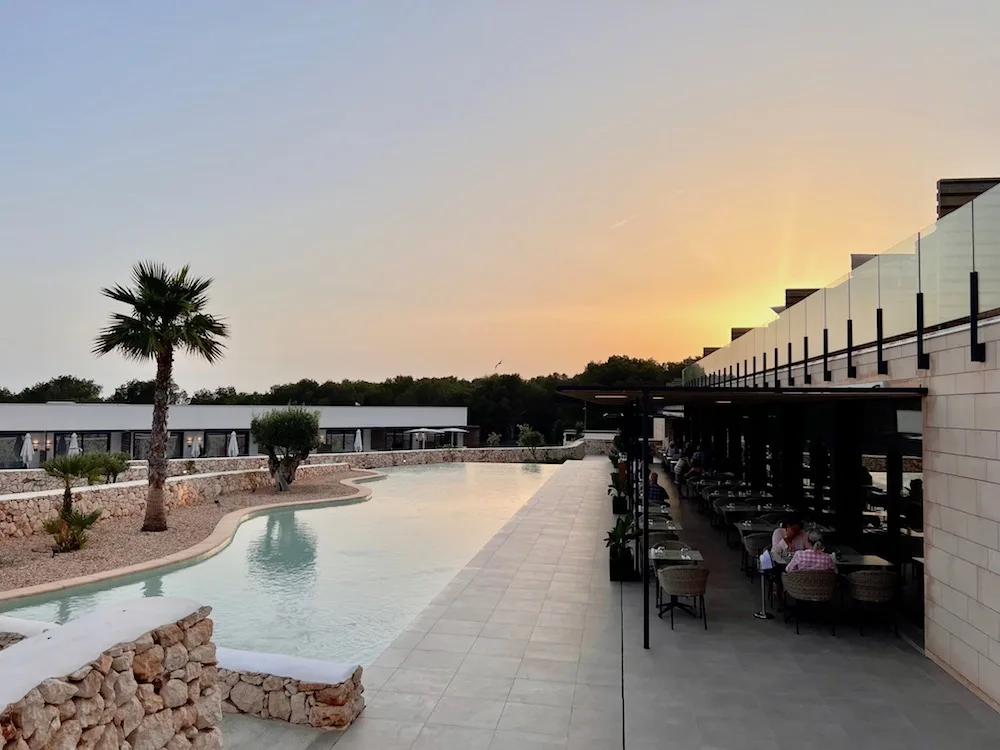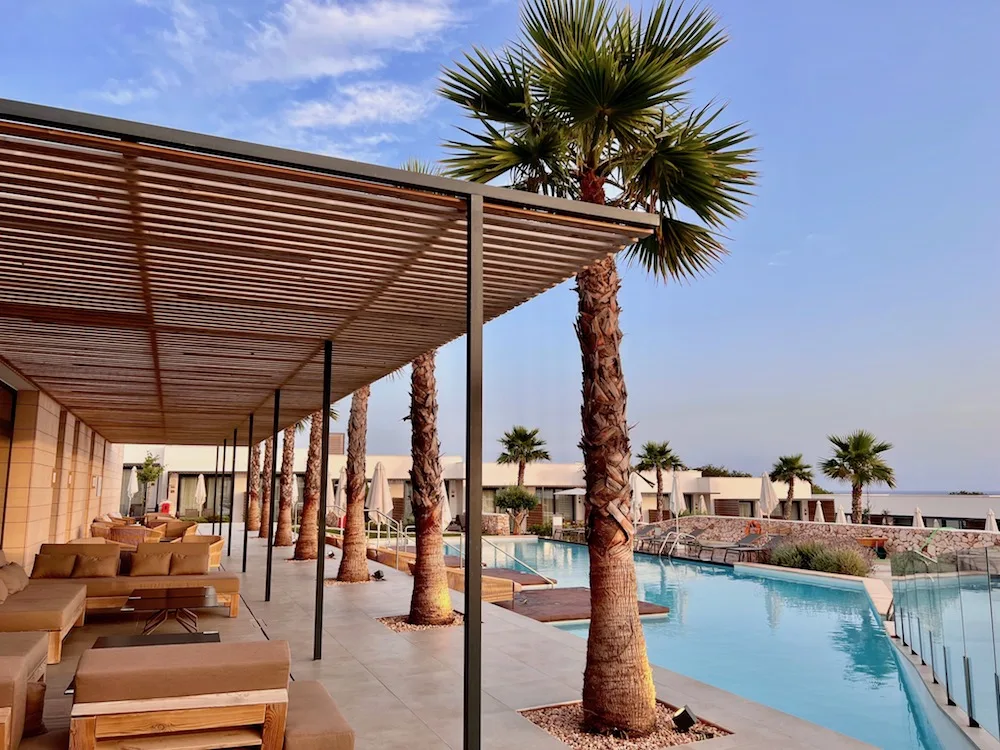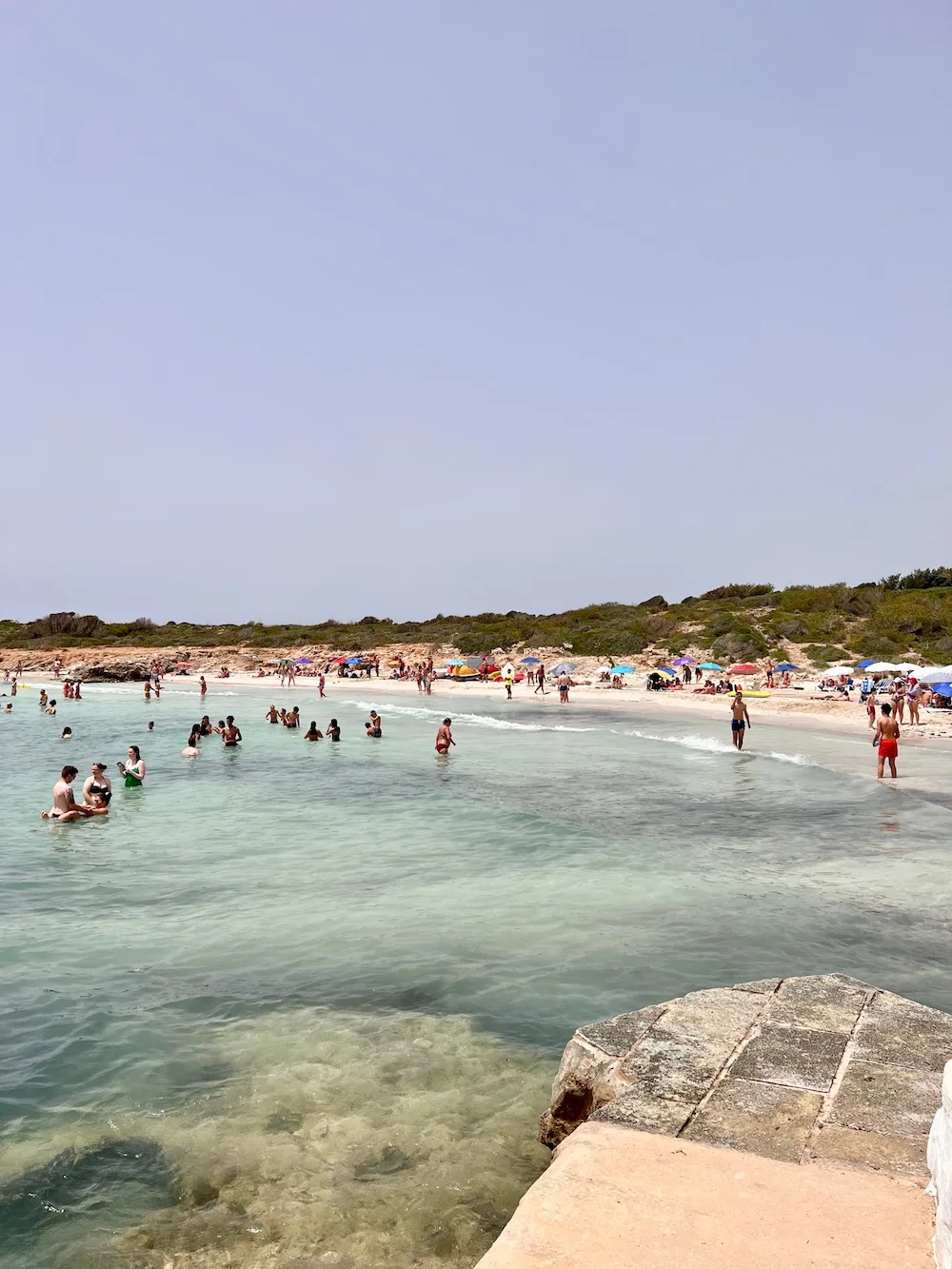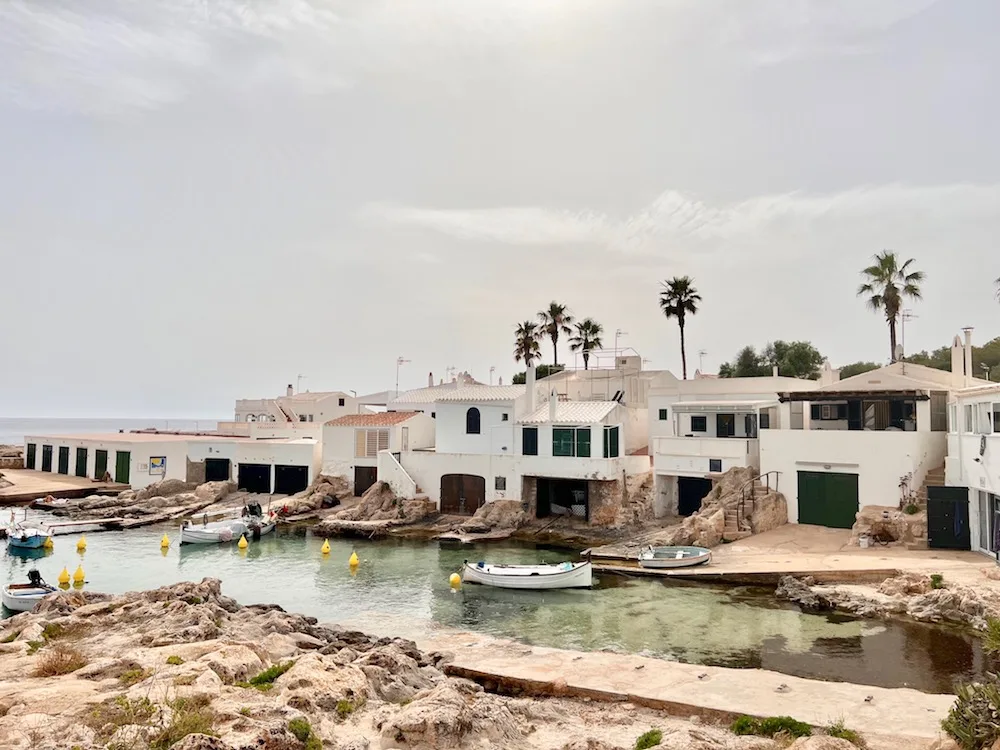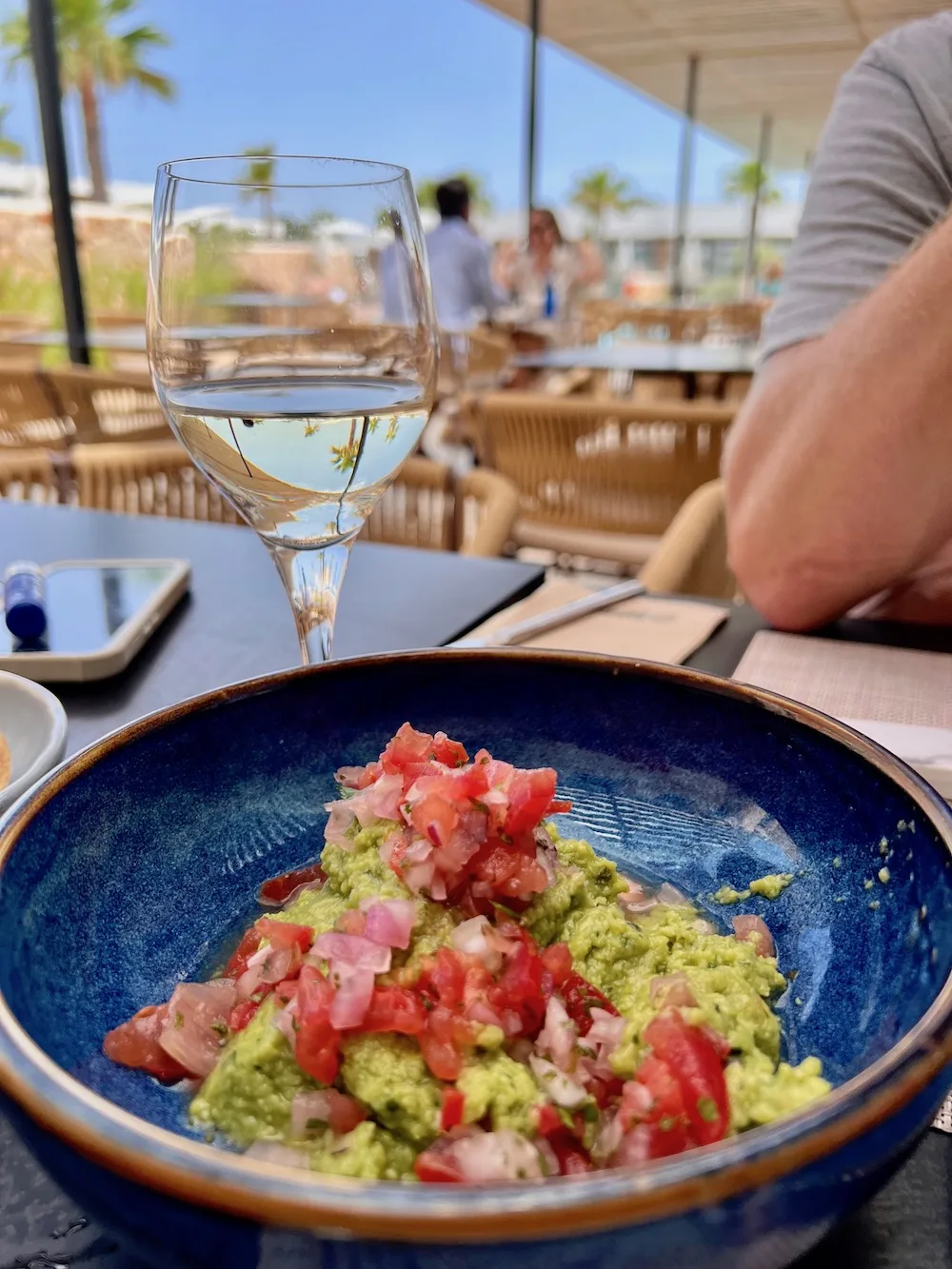 Things I loved about Barcelo Nura
The location was perfect for us. Biniancollet felt so authentically Spanish and most people there were either retired Spanish people or Spanish tourists. It was very quiet but there were enough restaurants and bars within walking distance (if you're happy with a good 20-30 minute walk).
I loved the semi-private pools which felt sophisticated and less like a big resort
The staff were all lovely
The breakfast and lunches were amazing
The hotel was so quiet from Monday-Wednesday but started to get busier by the Thursday (weekend tourists?)
It was a short transfer from the airport
The gardens were very pretty and well kept
There were morning yoga classes in the rooftop bar area
The rooftop bar was lovely
There are a few little coves to swim in nearby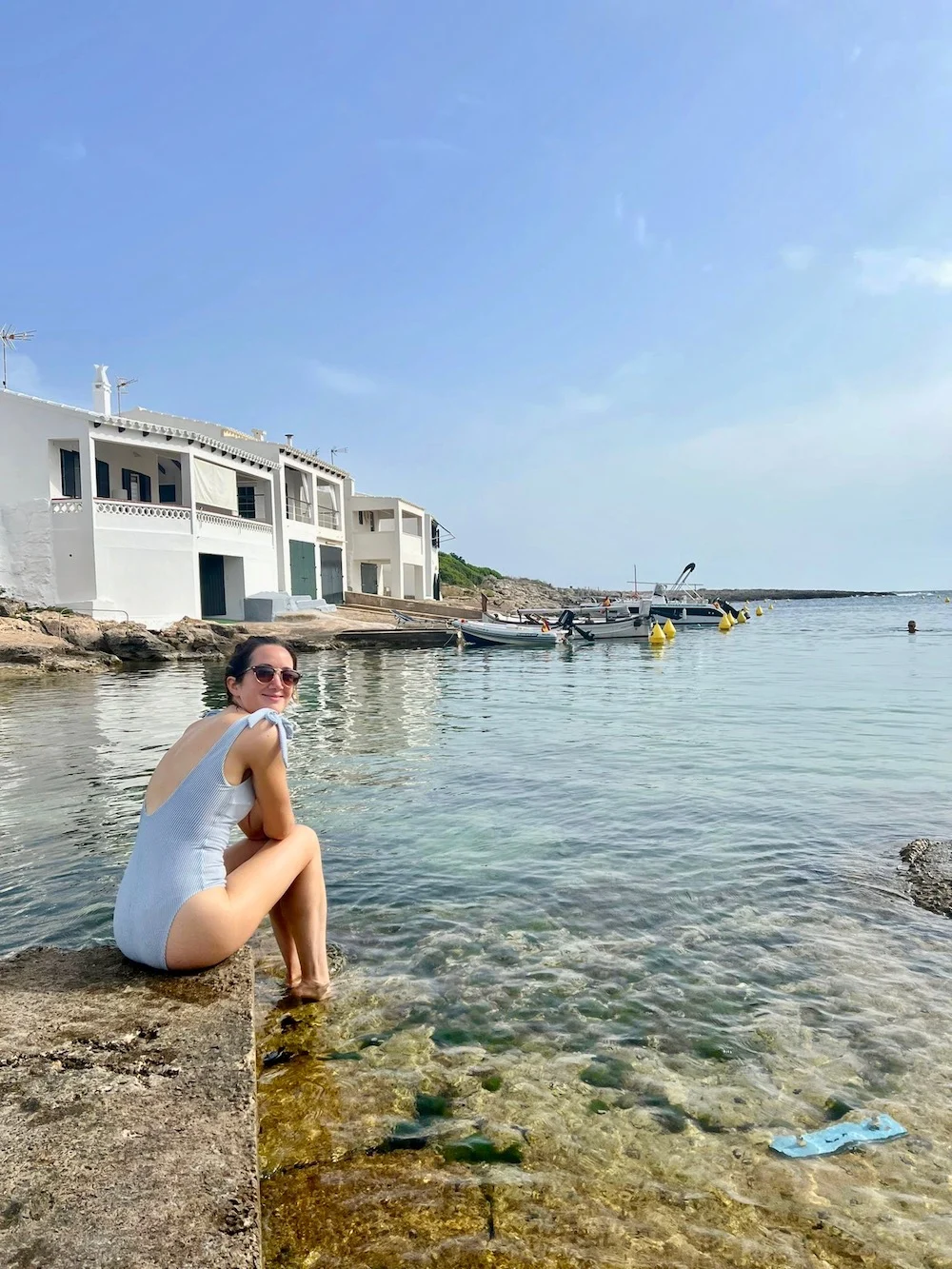 What do they mean by 'semi-private pools' at Barcelo Nura?
When researching Barcelo Nura I saw lots of references to the 'semi-private pools'. These swimming pools were one of my favourite things about the hotel. But I would warn that these aren't 'private' if you're looking for an exclusively private pool.
What it means is that rather than having one big swimming pool, the pools are all broken up into much smaller ones. For many of the junior suites, two rooms will lead into one small pool. This does make it all feel more private and sophisticated but you could be unlucky and end up with noisy neighbours who take over your pool. There's also nothing stopping the people who don't have access to their own semi-private pool coming and getting into your pool – so then it feels a bit weird to have someone else in your little pool!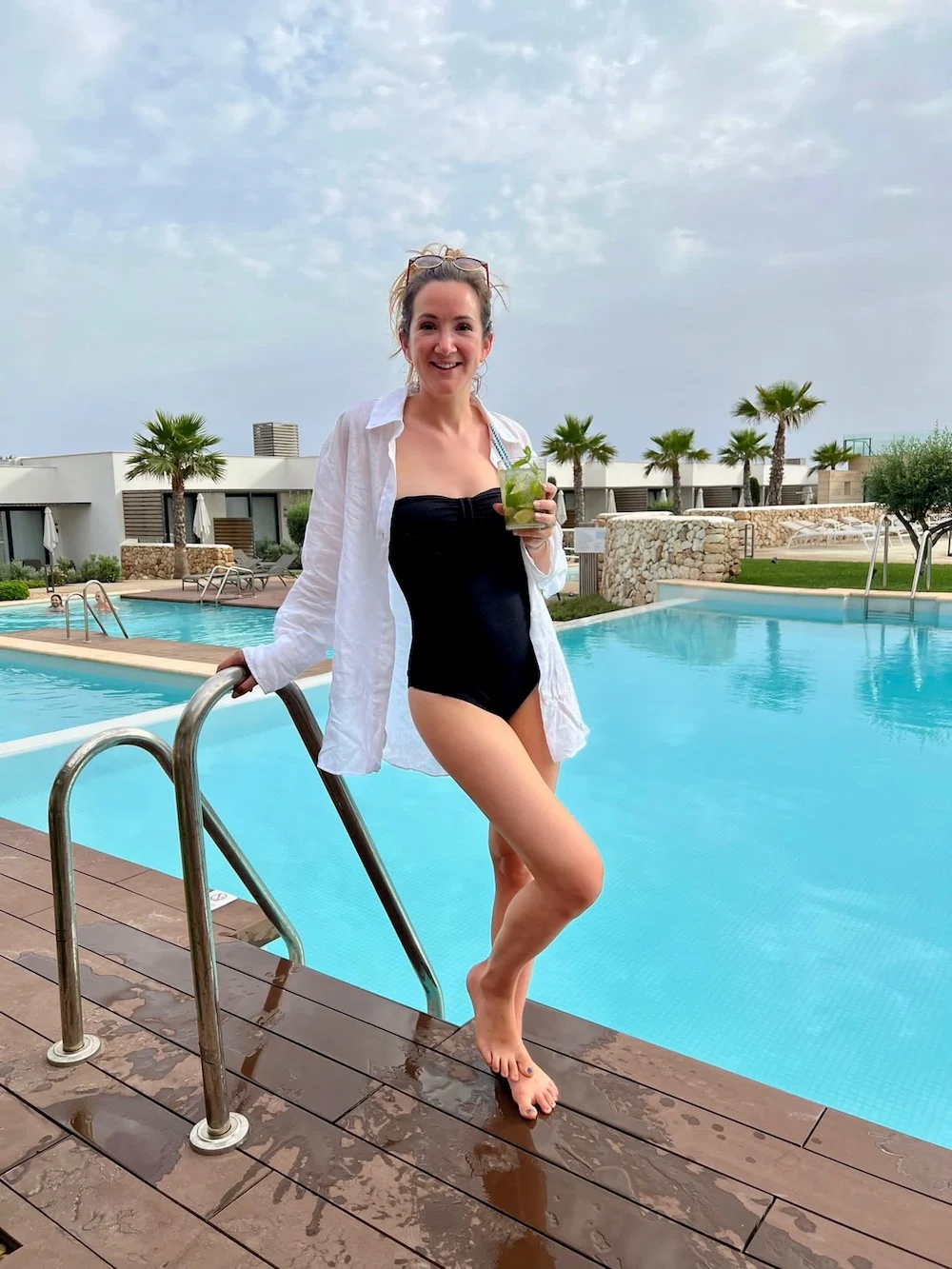 Was it worth going all-inclusive at Barcelo Nura?
No, I don't think it was worth going all-inclusive because the evening buffet was disappointing.
I chose all-inclusive at Barcelo Nura because I was unsure where we'd be financially after our wedding. I thought we may have literally spent ALL of our money so I didn't want to be coming on holiday and be scrimping and saving and worrying about ordering cocktails or thinking we should have 'cheap meals'.
So in some ways I did enjoy the freedom of being able to go and get drinks whenever we wanted and never think about prices but, ultimately, I don't think it was good value for money and I think we would have spent less money if we just had bed and breakfast.
The main reason I say this is mostly because we like to get out and explore and visit local bars and restaurants. That's part of the fun of being on holiday and eating at the same restaurant for four days straight got a bit boring. Also, the dinner buffet wasn't great. It wasn't bad but it wasn't great. So we ate at the dinner buffet twice but ended up heading out for dinner twice too.
Lunch at Barcelo Nura
Lunch at Barcelo Nura was absolutely fantastic and it actually made us want to stay near the hotel around lunch time because it was that good! There was a tapas menu as well as an a la carte menu and I could have happily spent a week making my way through the menu.
The tuna poke bowl was my favourite, which isn't technically included in the all-inclusive package but we weren't charged for it.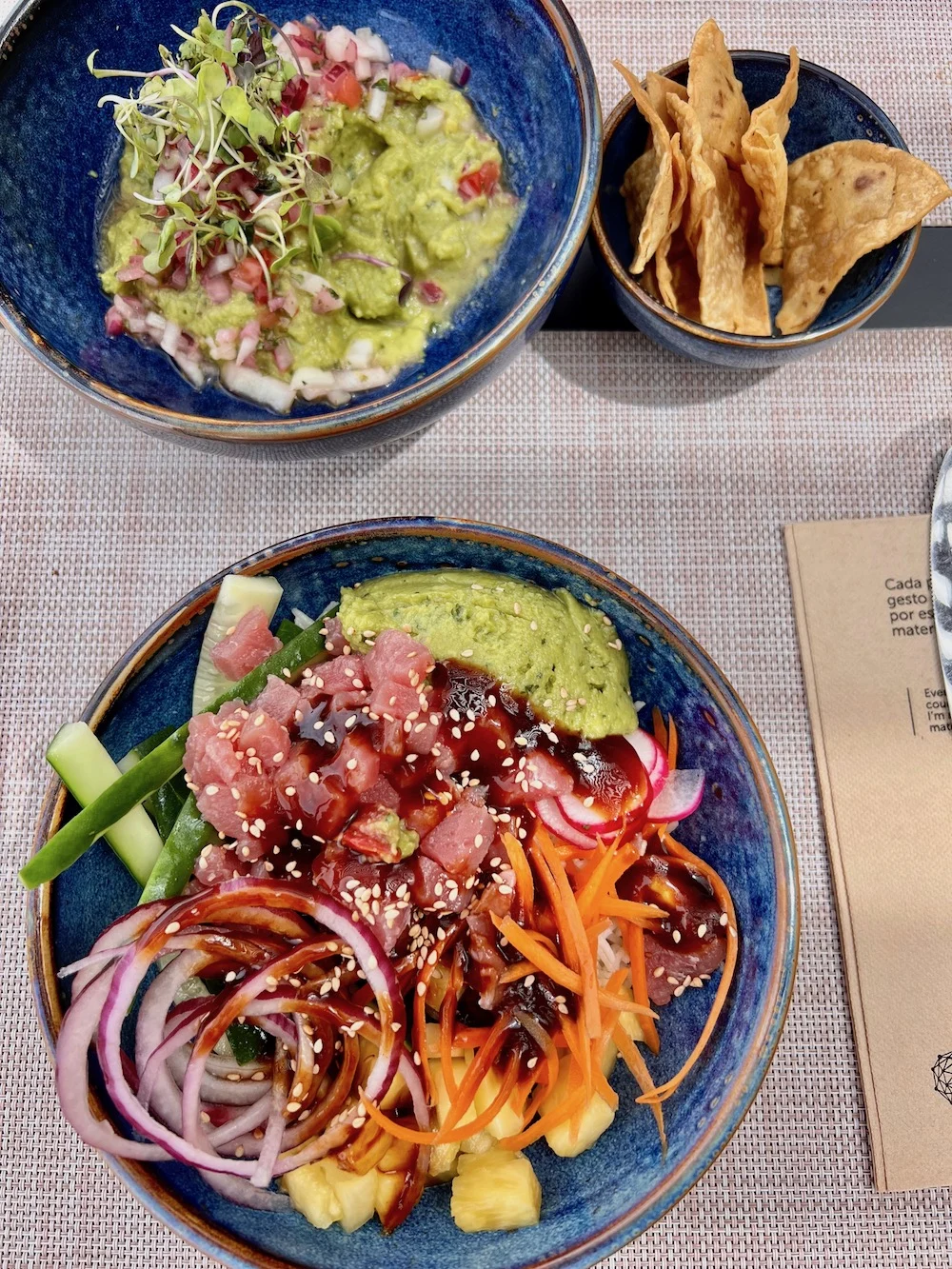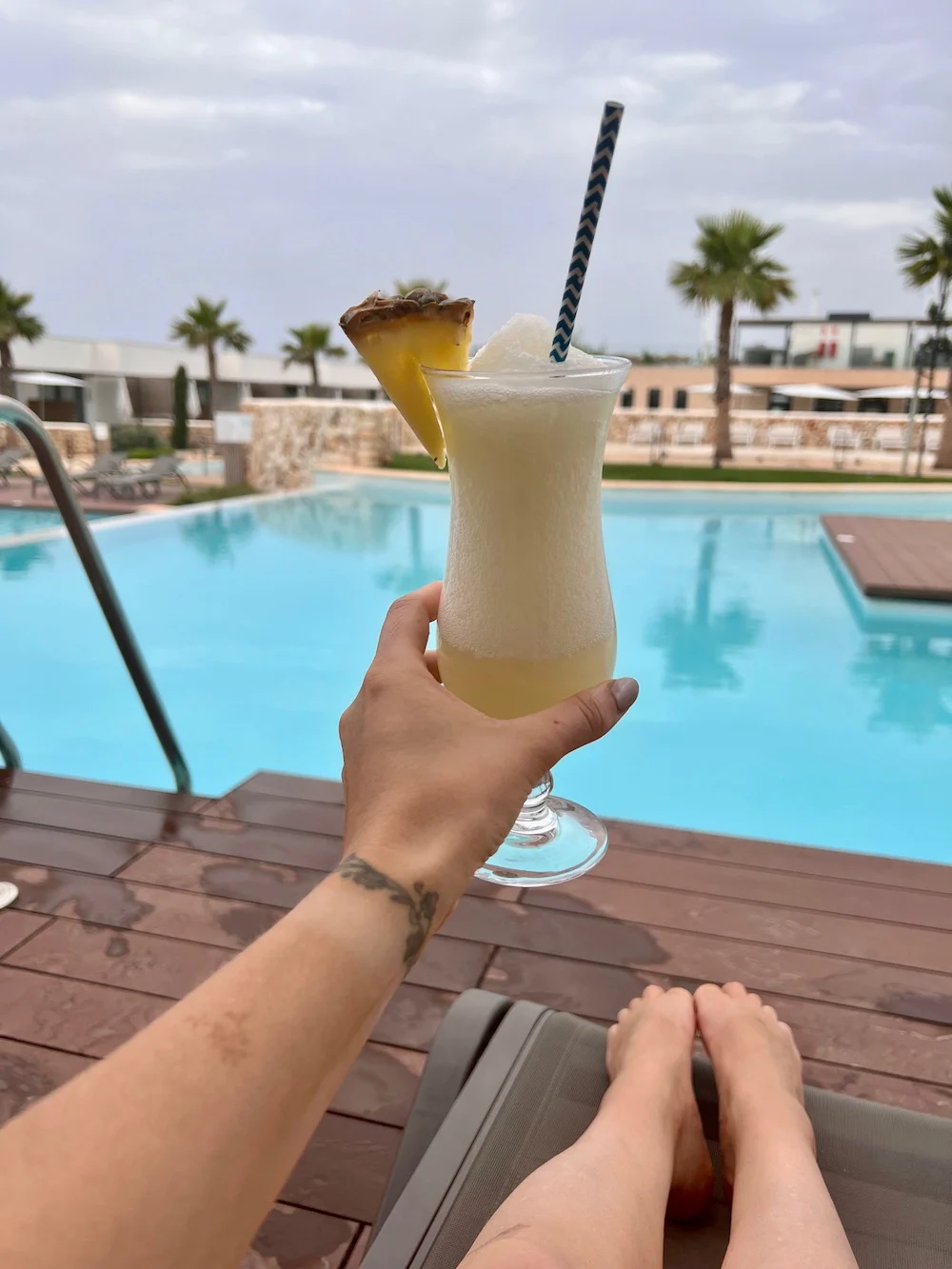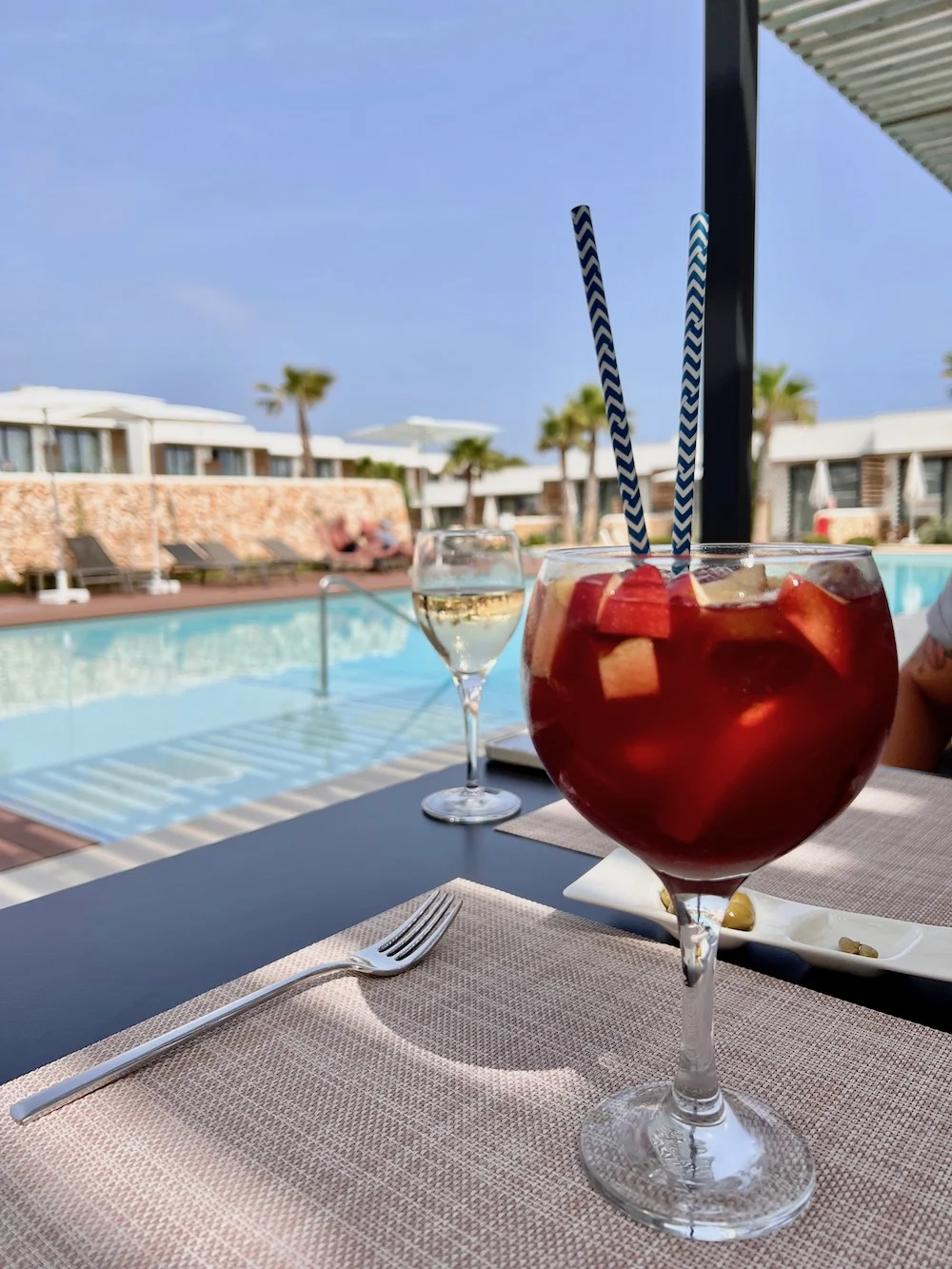 What was the junior suite like?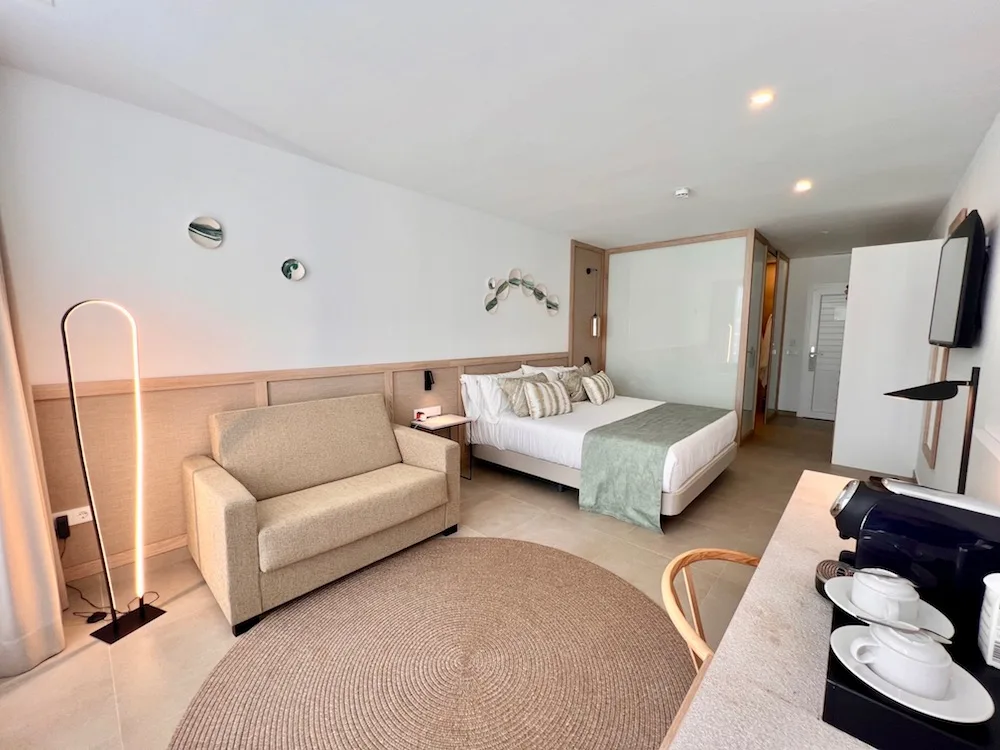 From what I can tell, the rooms at Barcelo Nura aren't massively different. The main differences are whether you have a balcony, a garden or direct access into a semi-private pool.
I had opted for a junior suite which was slightly more spacious than a regular room and had a small living room area. It was nice to have a bit of extra space but we didn't sit inside because it was such a lovely outdoor space so it wasn't massively needed. We also had a patio area outside with access into a pool that was shared with next door. Other people could use this pool but no one came into it until Thursday afternoon when it felt like the hotel was getting busier for the weekend.
The bathroom was great with a brilliant shower and a separate toilet. There was enough storage for the two of us and a good coffee machine, although I did have to keep asking for new pods each morning. There was also a small fridge but it wasn't restocked during our stay.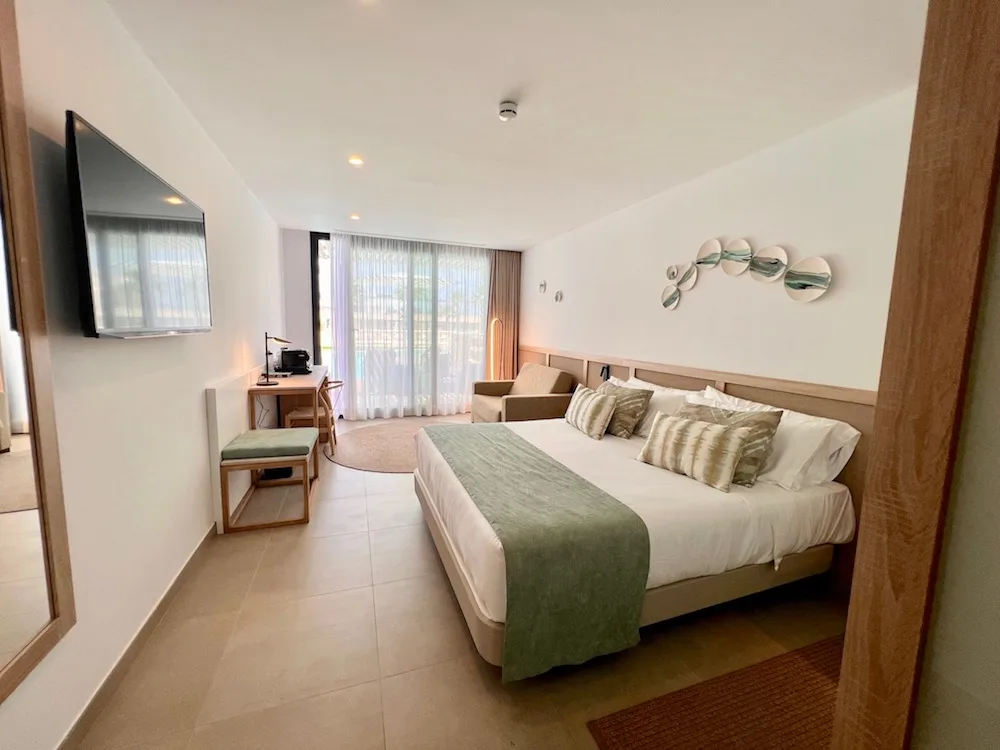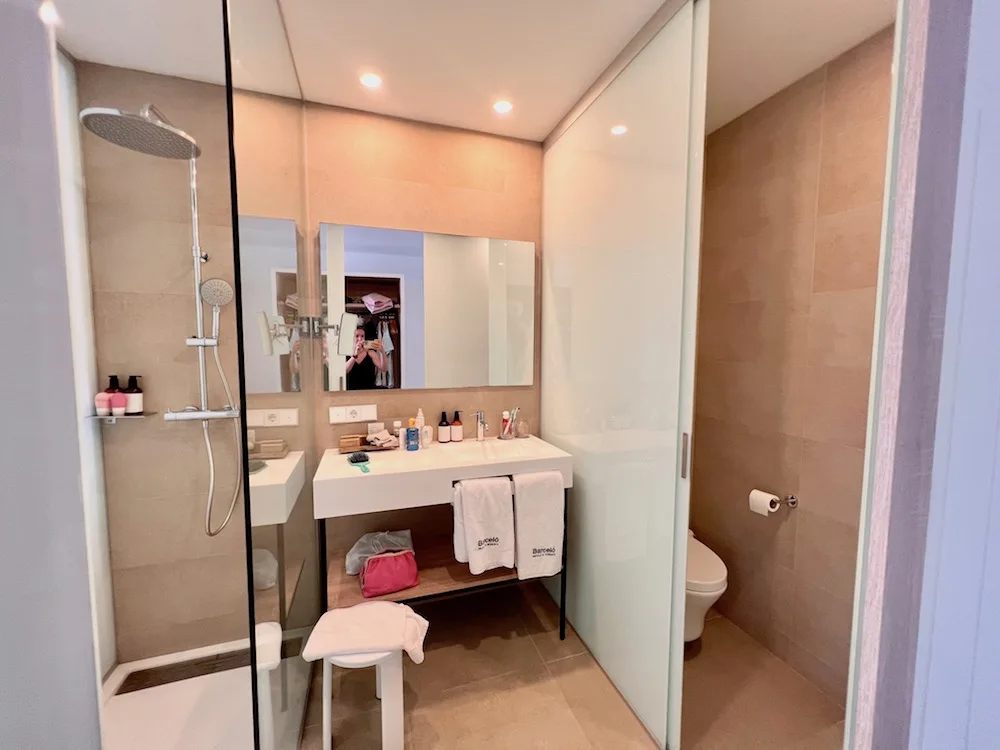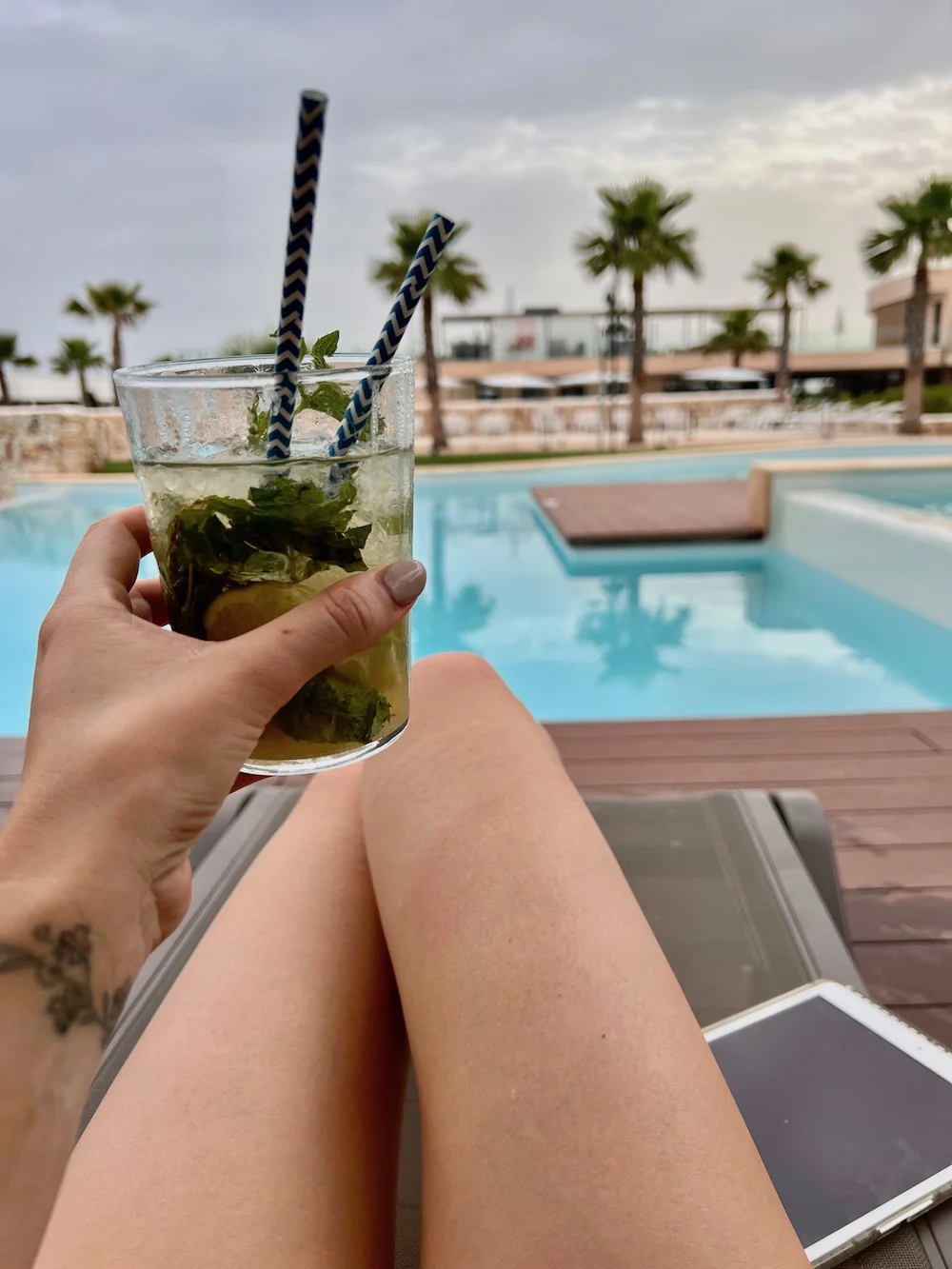 Barcelo Nura rooftop bar
There's a really gorgeous rooftop bar at Barcelona Nura called B-Heaven Terrace where there's live music each evening and attentive staff serving drinks as you watch the sunset.
I did get bitten by a few mozzies while we were sat here so it's worth packing some insect repellant!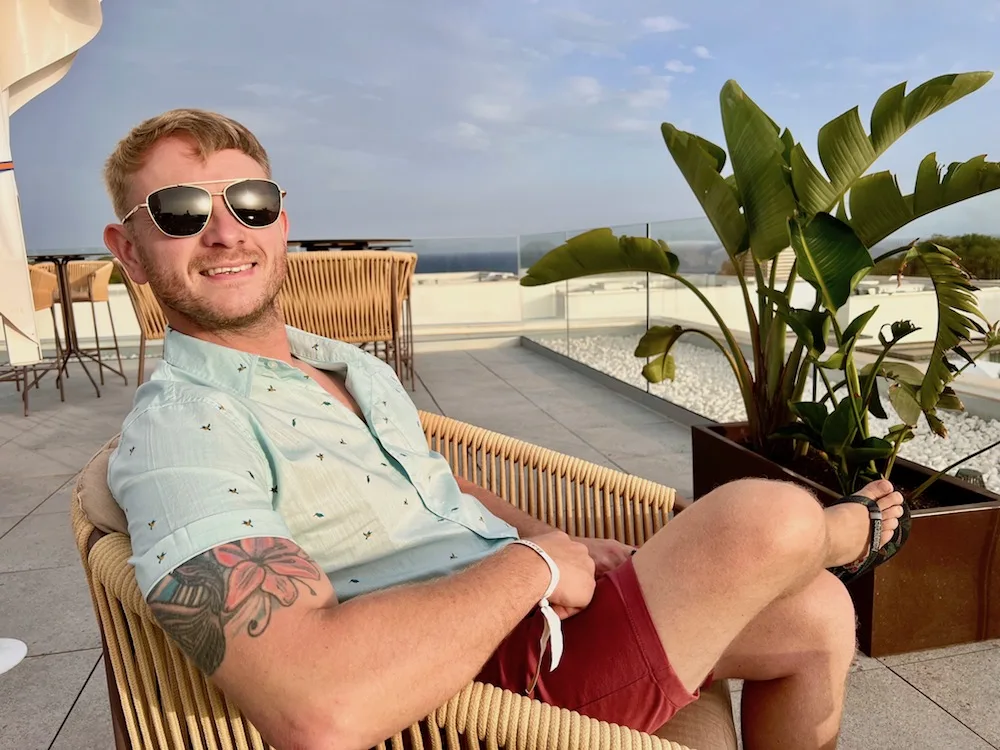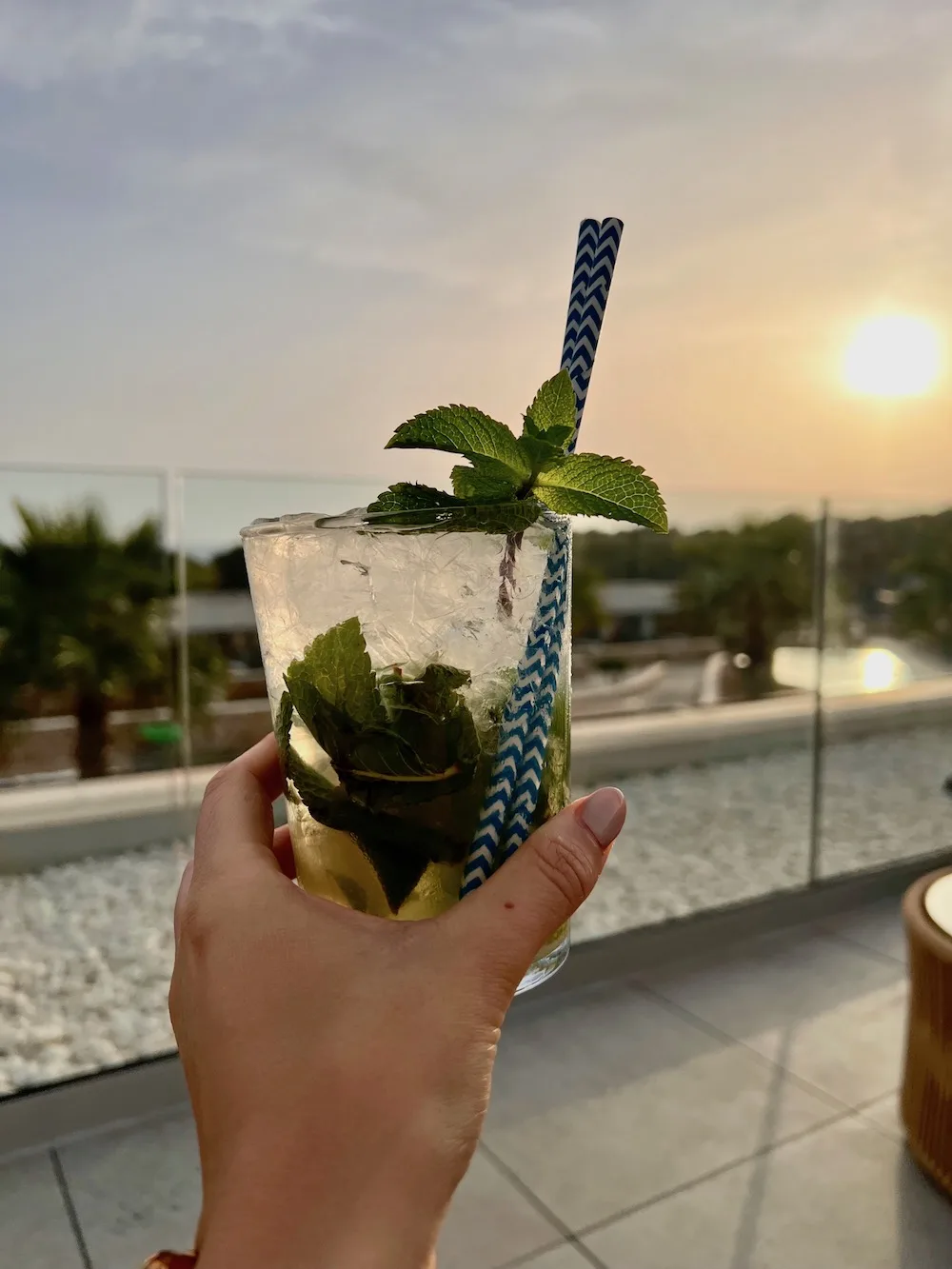 Is there much nearby to Barcelo Nura?
There isn't a huge amount near the hotel but if you're happy to walk for 20-30 minutes then there's plenty to keep you busy during a quiet holiday. Everywhere mentioned below is walking distance from the hotel. If you're visiting for more than 3 days then I would recommend hiring a car and getting out to explore more of Menorca. Book your hire car in advance as we couldn't get one spontaneously.
It's a 5 minute walk down to Biniancolla where there's a lovely cove where you can swim and a basic but nice bar overlooking the sea and some little boats.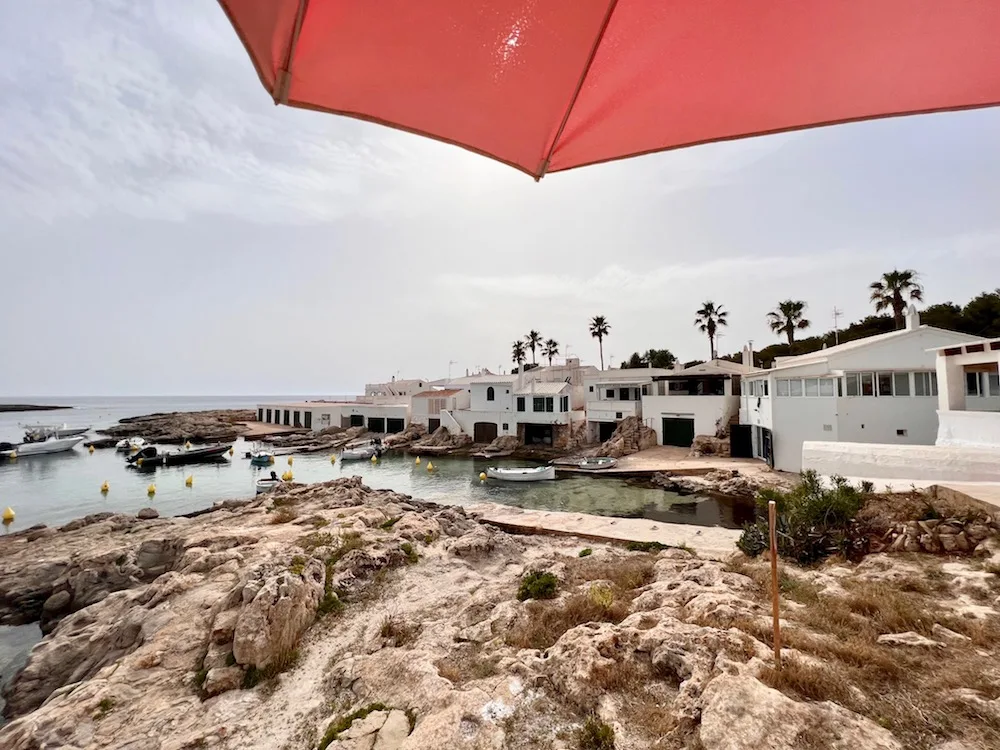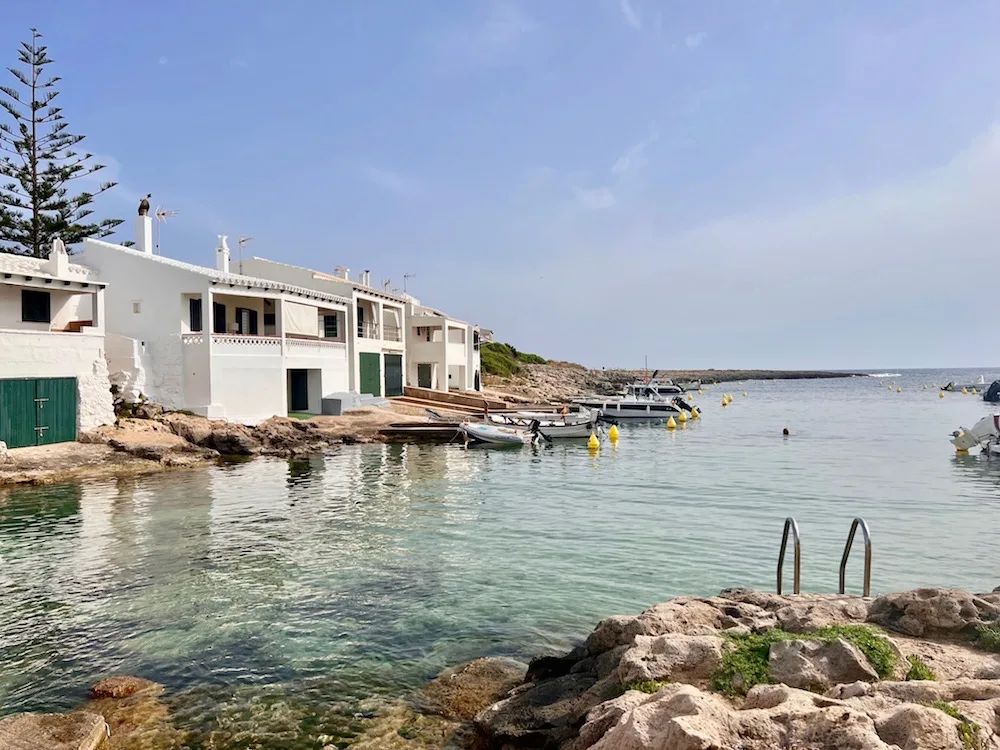 It's a 10 minute walk to Splash Sur Waterpark, a waterpark suitable for children. We had actually visited the waterpark with the kids during a past trip and it was fun but it's a kid's park and not really suitable for adults without children.
It's a 20-30 minute walk to Binibeca.
Just before you reach Binibeca there are some lovely bars and restaurants.
We had drinks at Sa Cova which is a cave bar with a huge outdoor area and a hippy kind of vibe. There are late-night DJ sessions and chilled drinks earlier in the evening. There's also art and yoga here.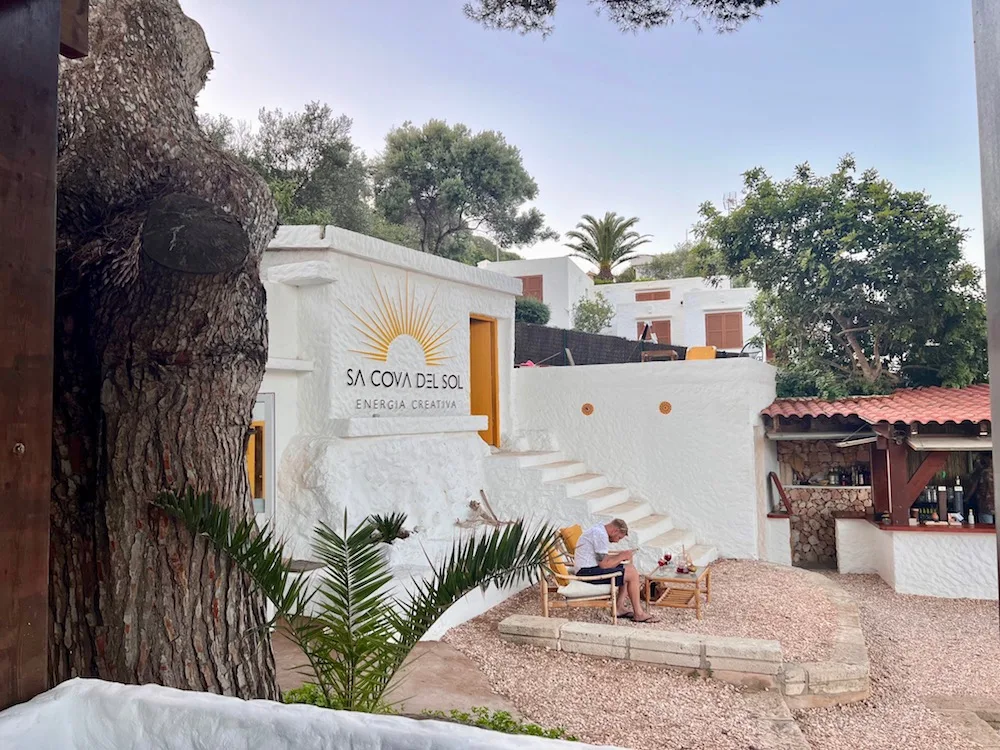 We ate at Barracuda and had the best meal of our trip there. I highly recommend it!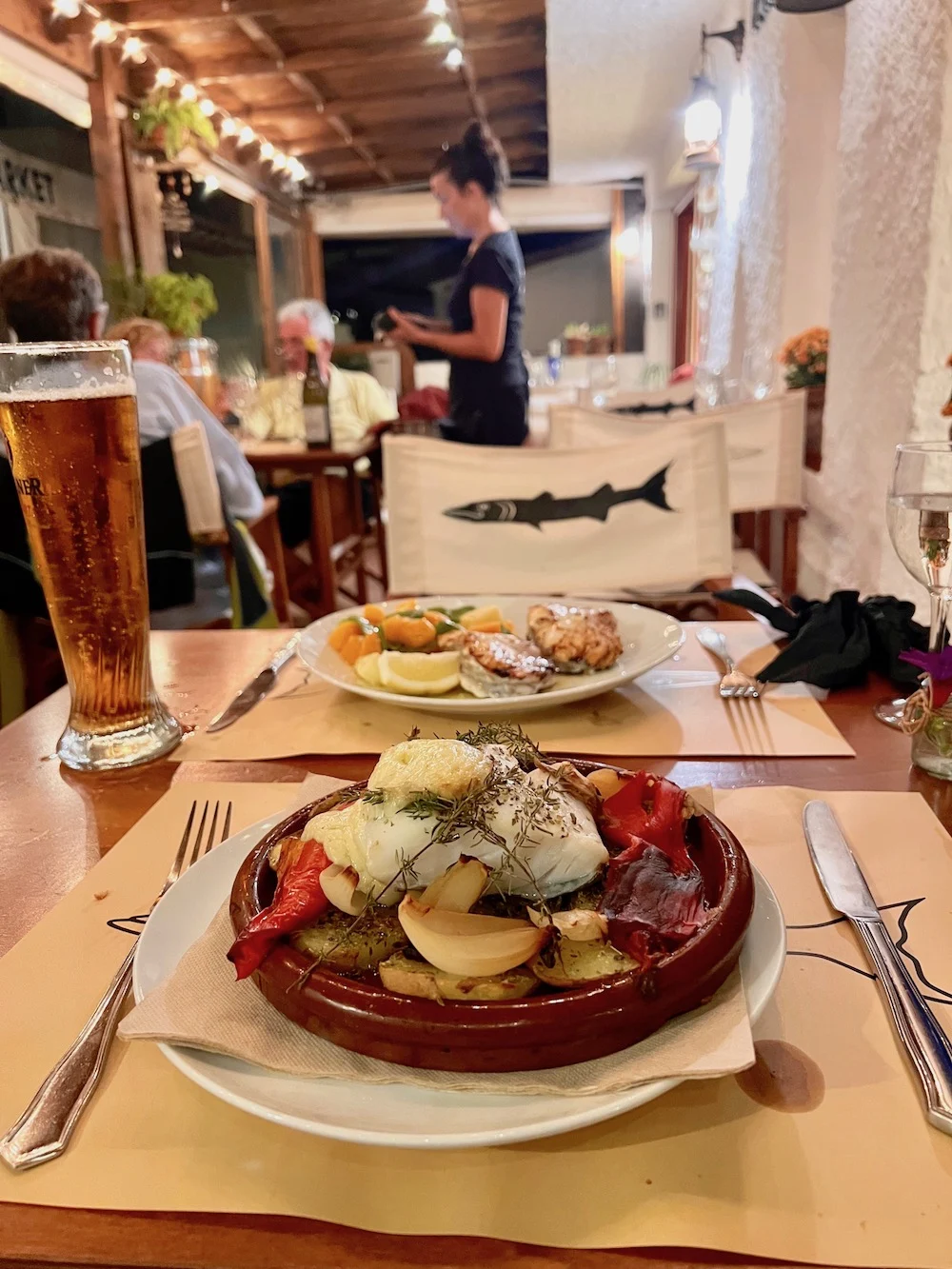 We had brunch at Bakery Cala Torret and that was amazing – very fresh and healthy with lovely pastries too!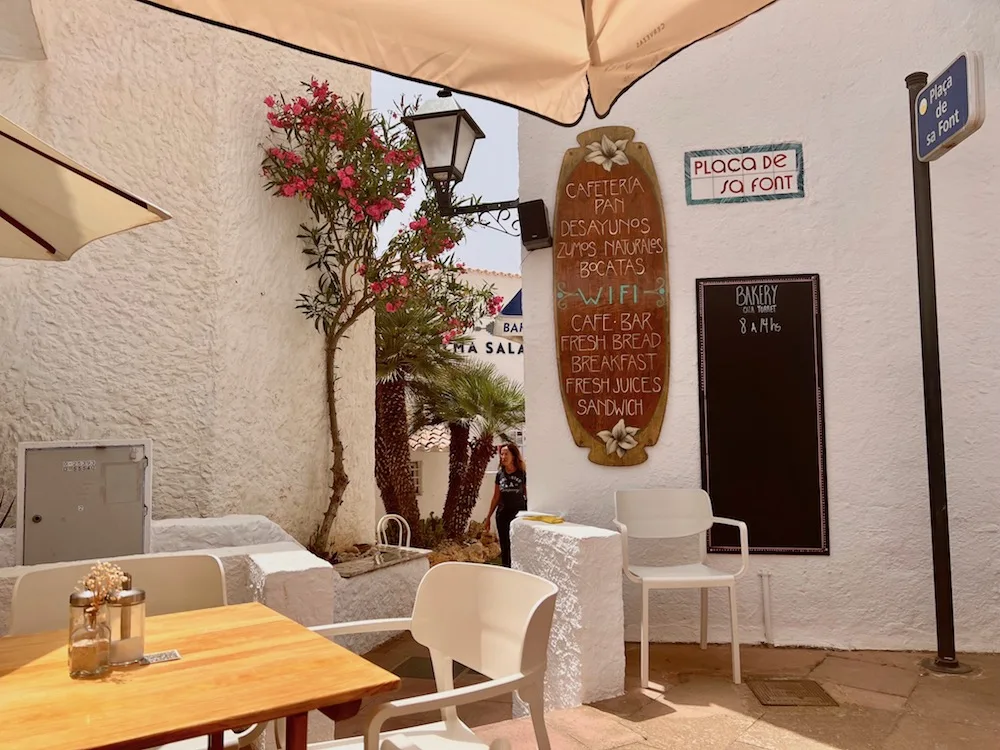 We also ate at Alma Salada Menorca and the seafood was great.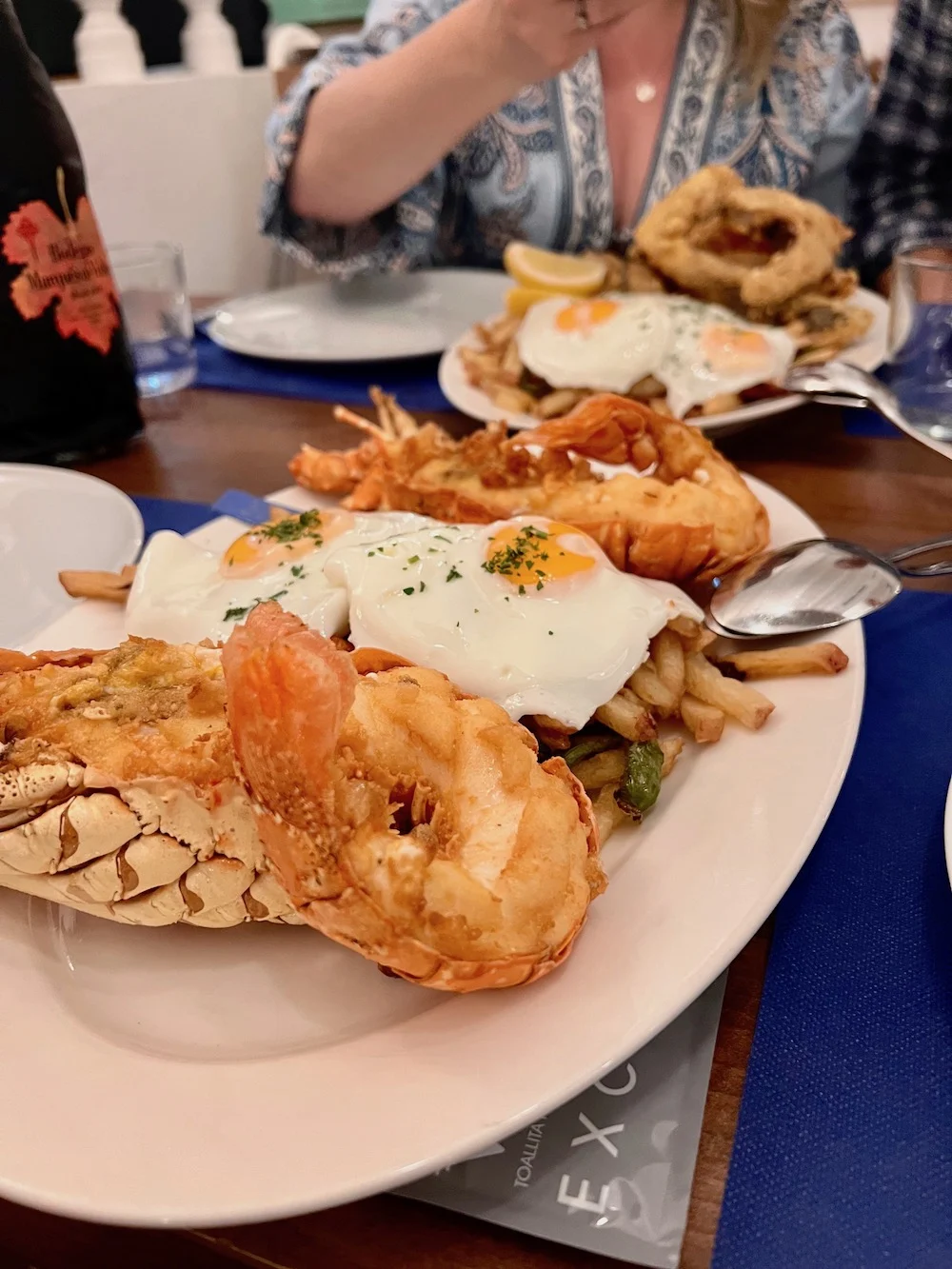 In the opposite direction to Binibeca you can also walk to Punta Prima, a busier family-friendly resort. Punta Prima is a bit tacky in comparison to Binibeca but the beach is lovely and there are some cafes and bars for a cheap meal.
Is Barcelo Nura suitable for children?
I wouldn't take my children to Barcelo Nura (I have three very noisy, young children!) There were a handful of babies in the hotel and I would have felt comfortable taking a baby. There were high chairs and the suites were very spacious so it would be really nice for a baby. There were a couple of children but I didn't see them at all during the daytime. It wasn't the kind of place where kids could have inflatables or be making lots of noise.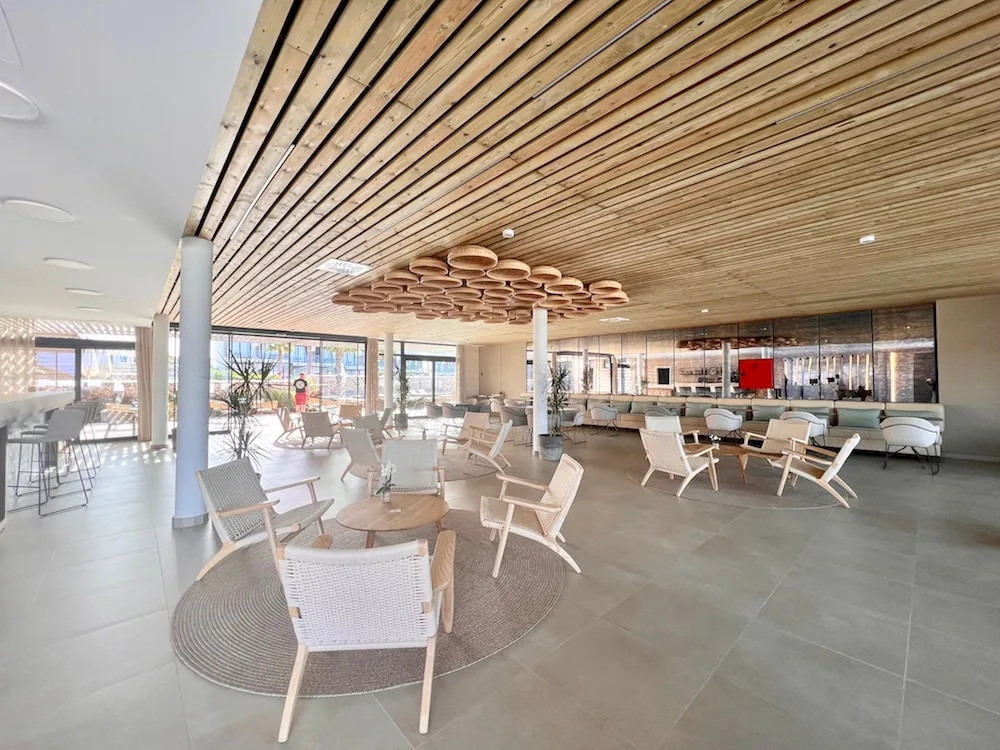 How was the package holiday with Jet2?
I absolutely can't fault Jet2 for this trip, everything was perfect.
Booking was easy and I had plenty of messages via text and email reminding me about checking in and other holiday details. There weren't any queues to drop off our luggage on either our departure or return flights and the staff were lovely. Our transfers were great and communication throughout was perfect. There was a 45 minute delay on the flight home but I think that was due to Mahon Airport.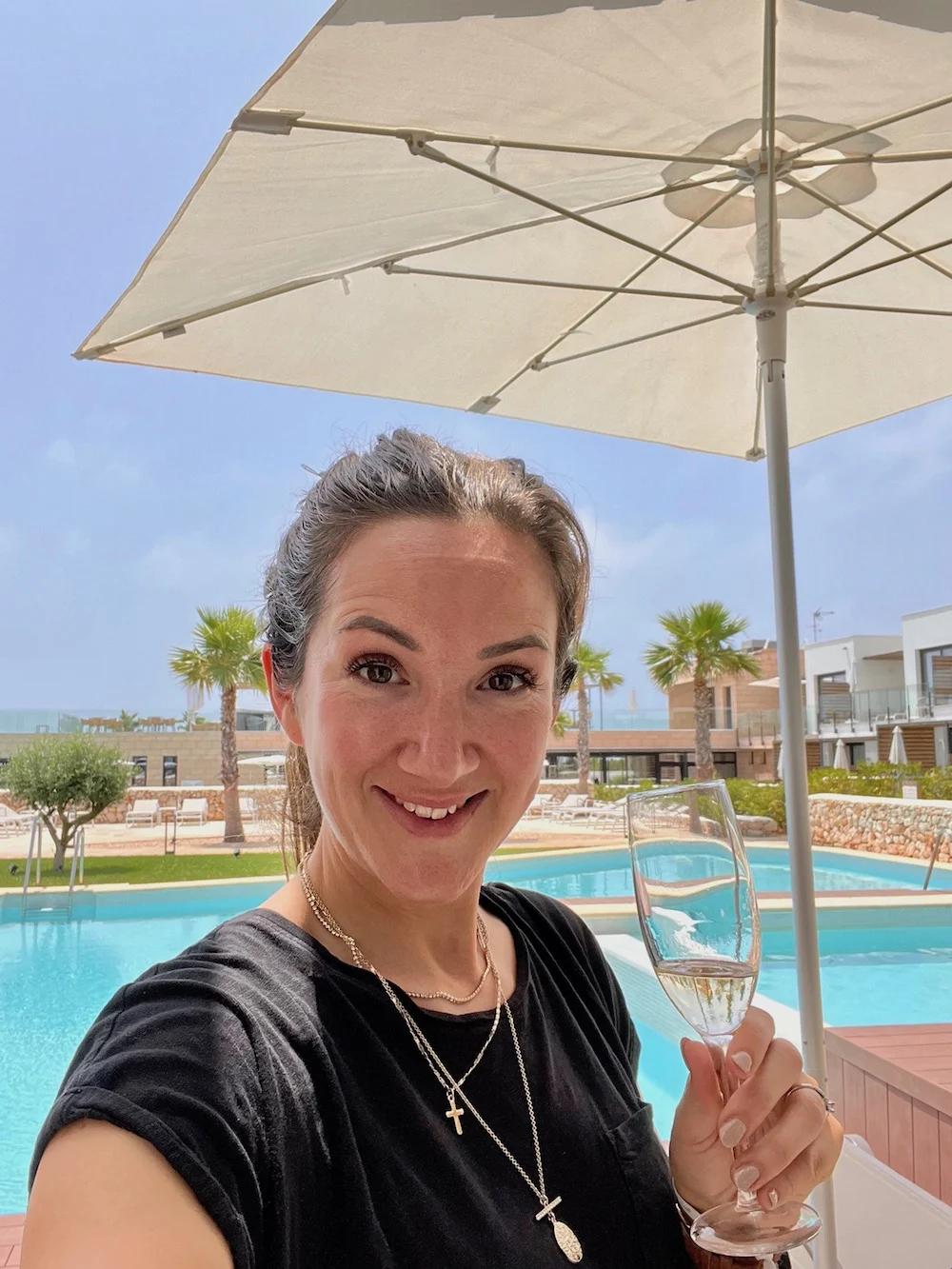 Read more of my Menorca blog posts…
7 things you didn't know about Menorca
Exploring Menorca's Salt Flats
Could Menorca be your perfect holiday destination?
What to wear on a plane

Creating a magnetic gallery wall + canvas photos with My Picture
Riviera Maya vs Cancun for your next winter sun holiday

10 Adventure Date Ideas