I'm currently in Fuerteventura, the second largest of the Canary Islands, for a luxurious yoga retreat.
Each morning begins with yoga and the day ends with Pilates followed by meditation. During the middle of the day I'm free to relax or explore the island and I've found there is so much to do in Fuerteventura. I'm feeling healthier than I have in years and I think the sunshine, good food and good company is definitely helping!
A lot of people are unfamiliar with Fuerteventura so I'd like to share with you five reasons why I think you should visit Fuerteventura, even if you're not the yoga type!
The weather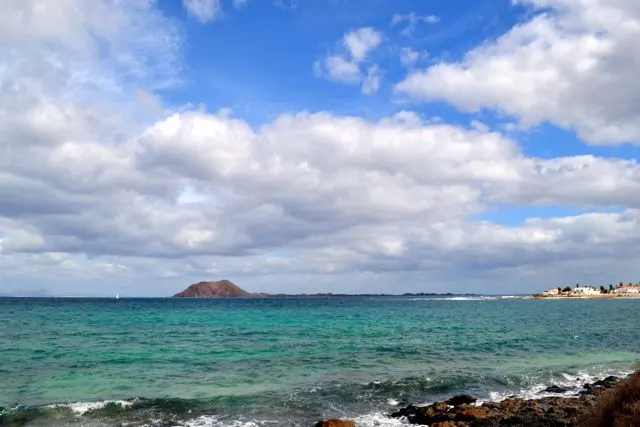 Fuerteventura has almost year round sunshine so it's a great place to escape from the miserable British winter. During the summer the temperatures rarely drop below 20c and during the winter it's rarely below 15c. It rains occasionally but it will usually be a short burst and the sun will be back out to play within no time.
It's a bargain
Holidays to Fuerteventura are pretty cheap. I booked my flights out here for less than £150 and food, drink and accommodation is all very reasonable while you're out here. There is also a lot to do outdoors so you won't be tempted to splash your cash too much.
Watersports
Due to the strong winds in Fuerteventura, watersports are really popular. Whether you're experienced or a beginner, you can choose from windsurfing, kite surfing, surfing, sailing and fishing. There are also plenty of companies offering scuba diving or snorkeling trips and there is plenty to see under the surface of the sea.
The beaches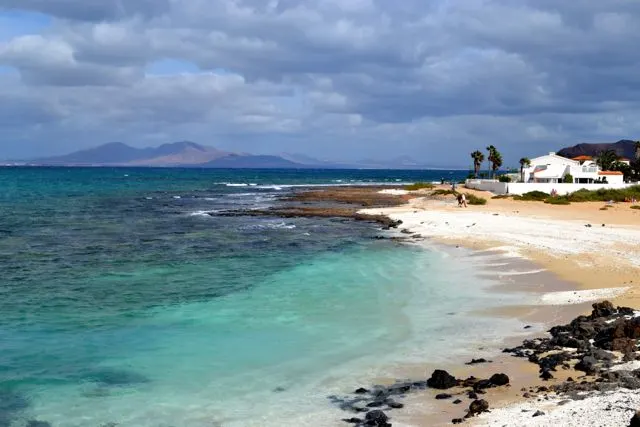 The beaches in Fuerteventura are stunning. This photo was taken at Corralejo (pronounced Coral Echo) and was in heaven with these pure golden sands and turquoise sea. The beaches aren't too crowded either so you can walk along and find a deserted spot all for yourself.
Exploration
Now don't go thinking that Fuerteventura is all about sun, sand and sea. There is plenty of history and local culture to discover and it's a beautiful island to go exploring. I recommend bringing your hiking boots and get out there for a good trek. You could also take the boat over to Lanzarote, another of the Canary Islands just 15 minutes away. This volcanic island is filled with black rock and glistening black beaches. Take a trip up to a volcano where you'll have views over the entire island.
What do you think? Tempted to take a trip to Fuerteventura?