I'm debunking the hand luggage myth today and answering the question about whether or not you can take razors on a plane in your hand luggage.
Instinct has always told me that you can't take razors in your hand luggage and, I'll be honest, I didn't ever bother to research if this were true or not.
But it turns out I was wrong!
This post was written in May 2022 and based on flights departing from the UK.
Can you take razors in hand luggage?
You might be surprised to find that you can take many types of razors on a plane in your hand luggage.
You can take disposable razors, razors with replacement razor cartridges (these are fixed cartridge razor blades which means you can't easily dismantle them and get the blades out) and electric razors in your hand luggage.
But you CAN'T take safety razors or straight razors. These are the old-fashioned razors where the blade is easy to remove.
So if you want to take a razor in your hand luggage then it will have to be a disposable razor, one with disposable cartridges or an electric razor.
Are women's razors allowed on planes?
Yes! A regular razor with disposable blades is allowed on a plane in your hand luggage. Electric razors are fine too. The only women's razors that won't be allowed in your hand luggage on a plane are old-fashioned ones with actual blades with no plastic edging. These are often called 'safety razors' and they're become more popular as people opt for more sustainable, plastic-free razors. Here's an example of a safety razor YOU CAN NOT take on a plane in your hand luggage.
Best razors to take in your hand luggage for women
Something like a Venus razor is a brilliant disposable razor that you'd be fine to take on a plane.
The Venus Snap Razor is brilliant for travel as it's smaller than a normal one and comes in a handy little plastic pouch.
BIC Miss Soleil Disposable Women's Razors, 4 each
Triple-blade shaver with three independent spring-mounted razor blades and feminine design
Fixed head provides a solid feel
Lubricating strip infused with Vitamin E provides a smooth glide
Large and ergonomic handle gives quality handling and superior control
Sale
Best razors to take on a plane for men
Now I know there's nothing saying that men should use one type of razor and women should use another. I often use the Bic Flex 3 Men's disposable razors because they're cheaper (and my husband buys them!) But here are two great razors for men that you're fine to take in your hand luggage on a plane.
Sale
BIC Flex 3 Blade Mens Disposable Razor, Pack of 9
3 packs of 3 BIC Flex3 Razors for men features triple moveable-blade technology for a close efficient shave
The 3 nano-tech blades individually adjust to the contours of your face for an extra smooth shave, plus it rinses off easily
The pivoting head moves with you for targeted precision, even in those hard-to-reach areas
Your skin will enjoy the soothing glide of the twin lubricating strip enriched with Vitamin E and aloe Vera
You're in control with the curved handle and soft rubber grip that delivers comfort and accuracy
Sale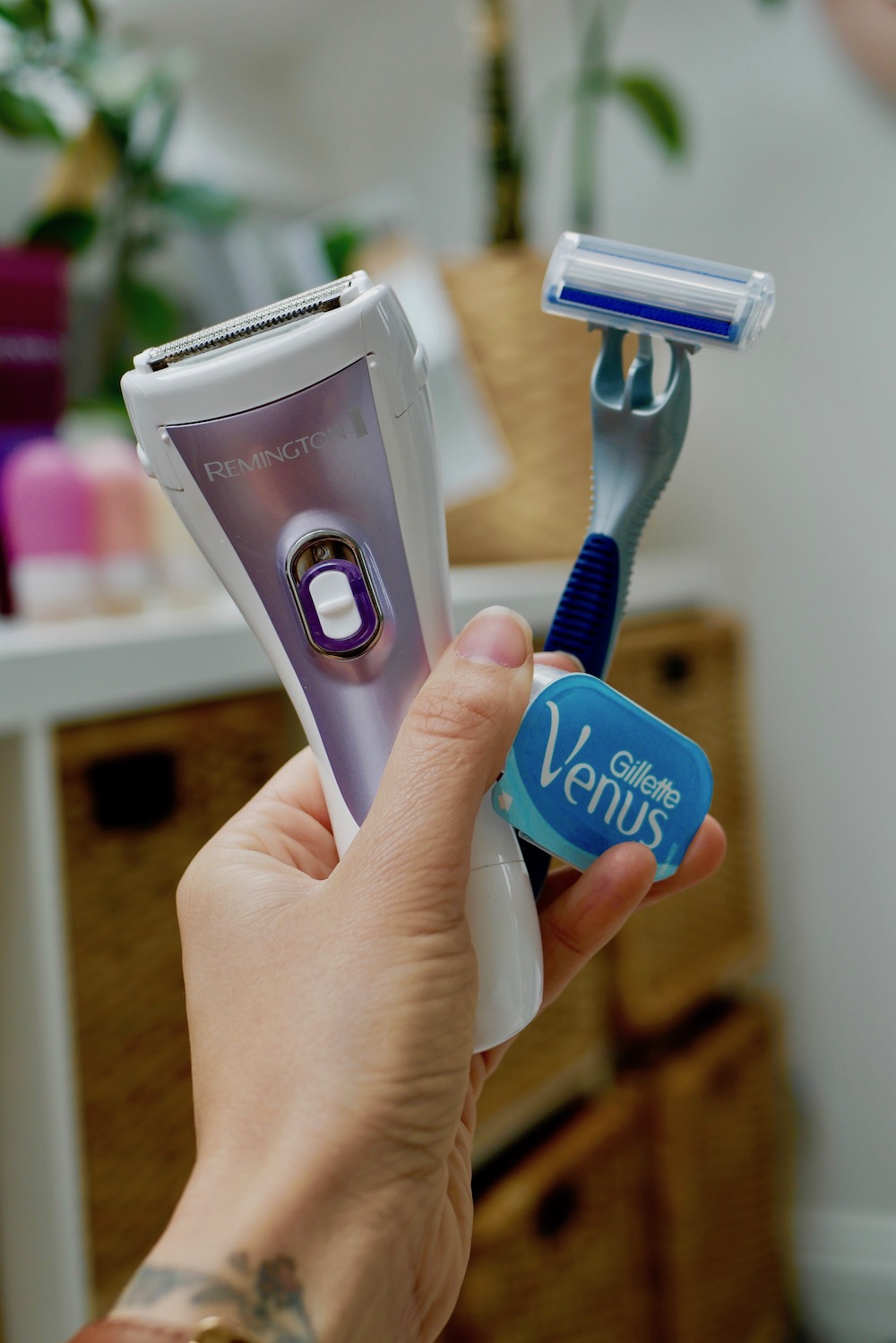 Can you take shaving foam in your hand luggage?
Yes, you can take shaving foam in your hand luggage provided it's in a container 100ml or smaller.
You can take aerosols but I usually find it's easier to take a cream.
Search for a travel sized shaving cream and you'll find lots of options.
Alternatively, you could use a disposable razor with 'comfort glide' blades so you don't really need to use shaving foam. Although men shaving their beards might not get away with this.
Can you take razor blades in your hand luggage?
Yes, you can take razor blades in your hand luggage – provided they're fixed cartridge razor blades such as the ones you'd attach to a Venus razor or a Gillette razor. Such as these or these.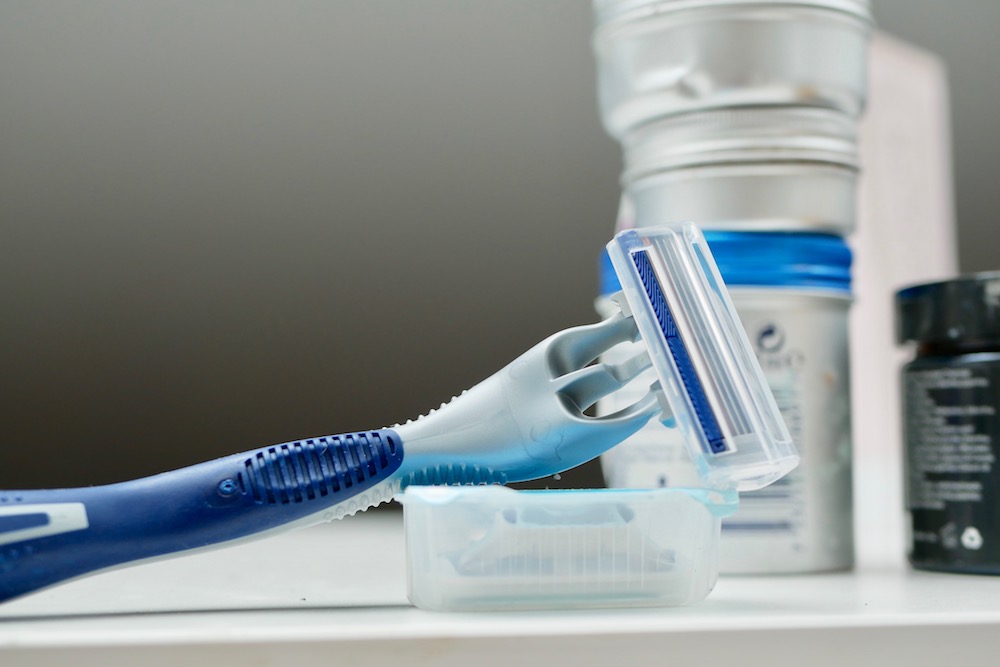 What's the best electric razor to take in your hand luggage?
Begin by thinking about what you want from your electric razor.
Do you want it to be small and lightweight so it's easy to travel with?
Do you want a long battery life so it lasts for your whole trip without charging?
Do you want to use it in the shower?
Do you just want a really cheap electric razor?
Or do you want the best of the best!?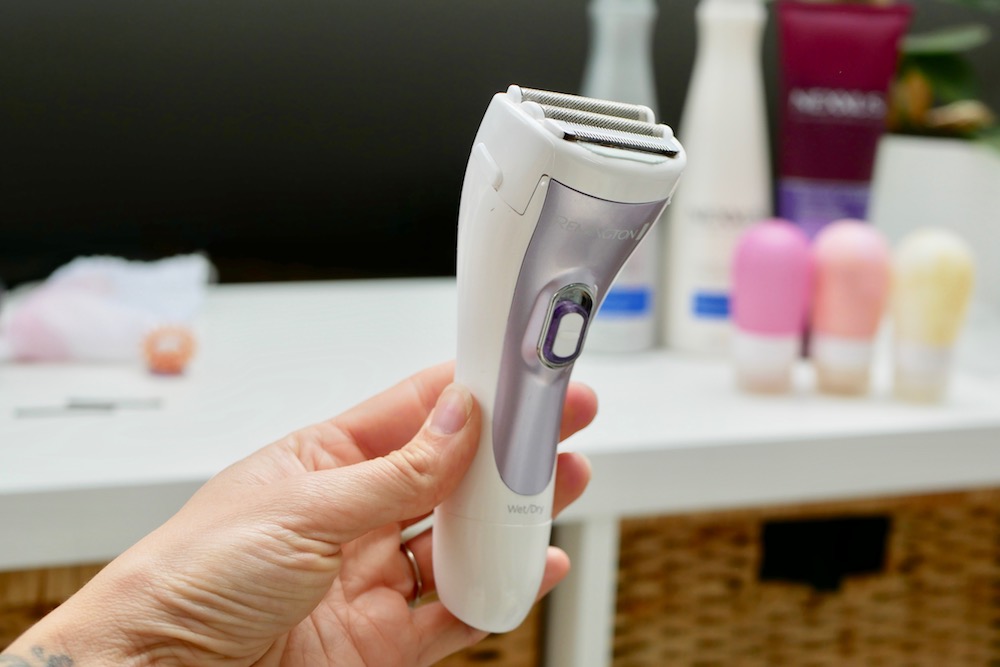 I have the Remington Cordless wet and dry lady shaver. It costs just under £30, it's good, it's easy to use and the battery lasts for ages. I'm happy with it but since getting my IPL device (more on that below) I don't really use it.
What's the best disposable razor to take in your hand luggage?
For women, I'd say the best disposable razors are the Venus razors. I like the ones with the comfort glide blades so you don't need to use shaving foam.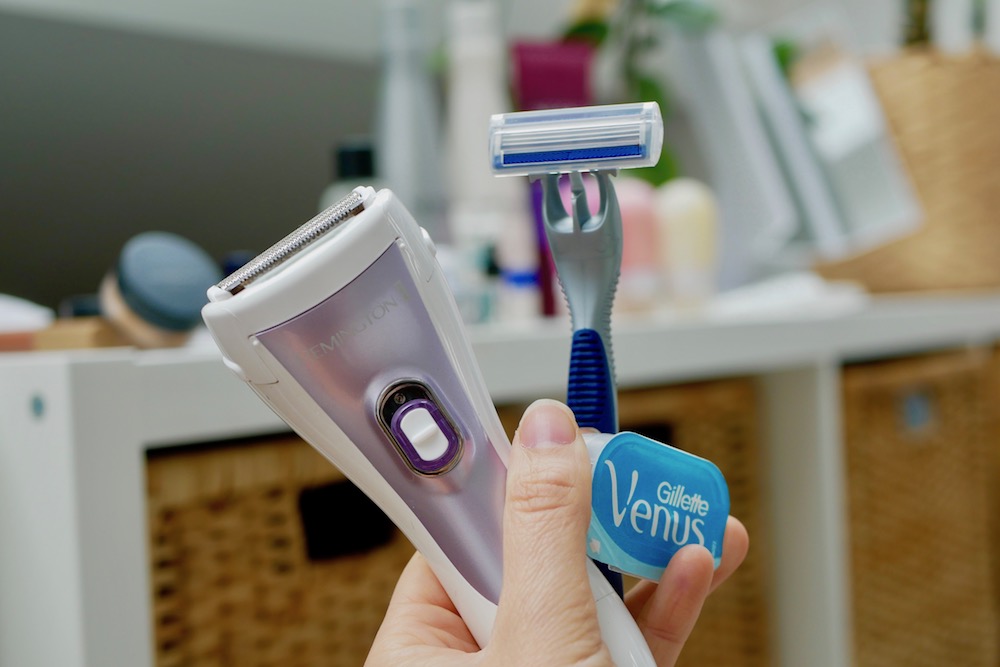 When can you NOT take a razor in your hand luggage on a plane?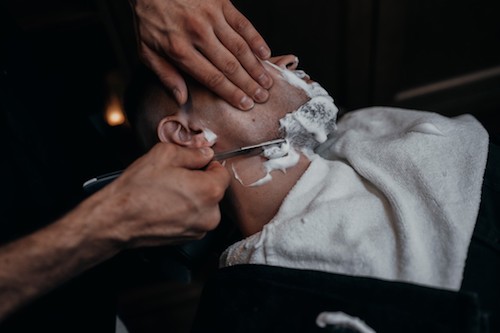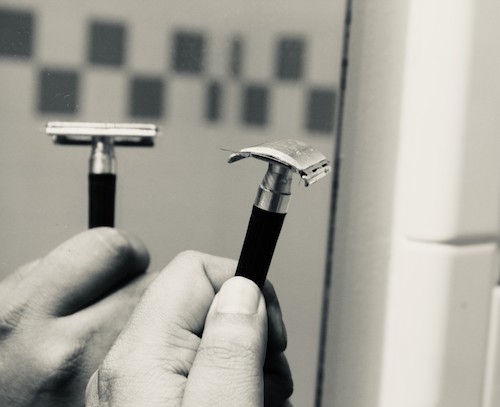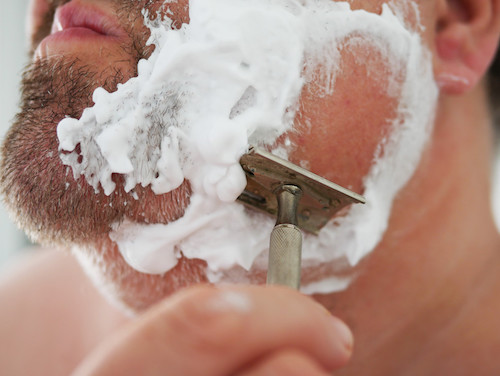 You can't take a razor in your hand luggage when it has a double edged blade, safety razors or straight razors. I don't know about you but, for me, this is the kind of razor your dad your grandad might use.
Razors like these ones pictured above are an absolute no no and they will be confiscated and put in the bin.
If you have a razor like this then you can put it in your checked luggage, it just can't go in your hand luggage.
Have you considered an IPL device instead of shaving?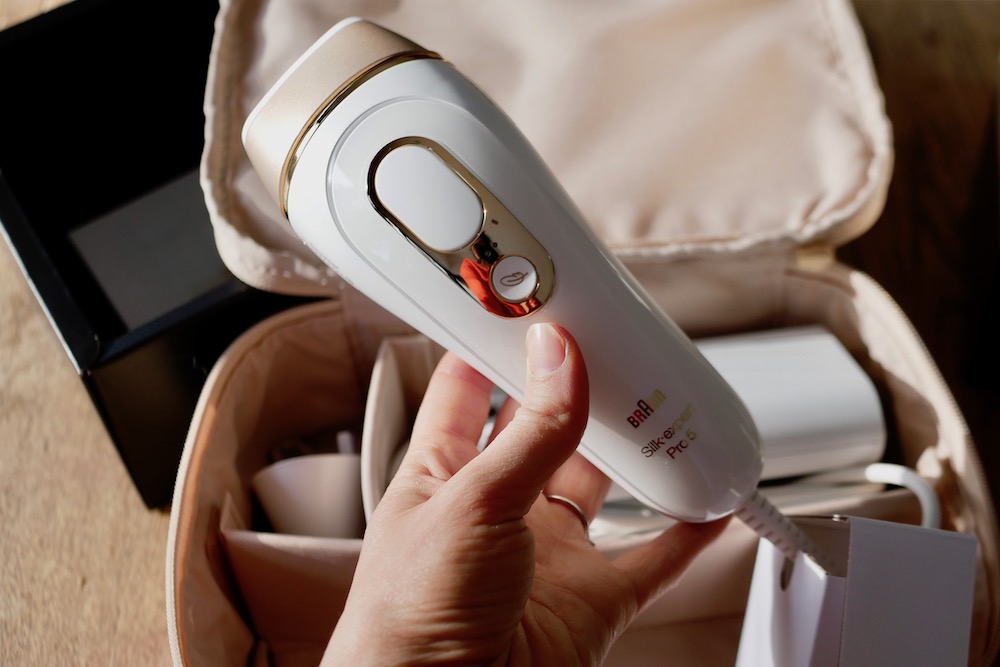 This is one for the ladies really but have you considered an IPL device rather than shaving?
I bought an IPL device specifically for travel and it was an absolute game-changer!
It's a bit like laser hair removal but it isn't permanent and you can do it at home.
Laser hair removal kills the hair follicle so hair can never regrow. But an IPL device puts the hair follicles to 'sleep' so hair won't grow for 3-4 months.
It's an electrical device you use at home. You need to use it once a week for 6 weeks and then you're good to go for 3-4 months!
It's great for travelling or just for the summer months as you don't need to worry about hair regrowth for the whole summer.
I have a detailed review of my IPL device here: Braun Silk Expert Pro 5 Review: Painless hair removal at home
An IPL device is expensive but I honestly think it's worth every penny. I've had mine for two years now and I love it.
Sale
Braun IPL Silk Expert Pro 5, Visible Permanent Hair Removal For Women & Men With Venus Razor and Precision Head, Premium Pouch, Alternative For Laser Hair Removal, PL5124, White/Gold
Braun's Latest Generation IPL. The safest, fastest and most efficient IPL**. Visible hair reduction up to 6 months*
The safe IPL technology. Clinically tested and dermatologically accredited as skin safe by an international skin health organization (Skin Health Alliance)
Smart IPL with SensoAdaptTM skin sensor (with UV protection): the only IPL technology that automatically and continuously adapts to your skin tone**
The fast IPL: treat both legs in less than 5 minutes at the lowest energy level. 2 times faster than the previous Silk·expert 5. Includes precision head, premium pouch*** and Venus razor
New compact design, 15 percent smaller and 25 percent lighter, for easy handling and effortless treatment. 400,000 flashes, 30 percent more than previous Silk·expert 5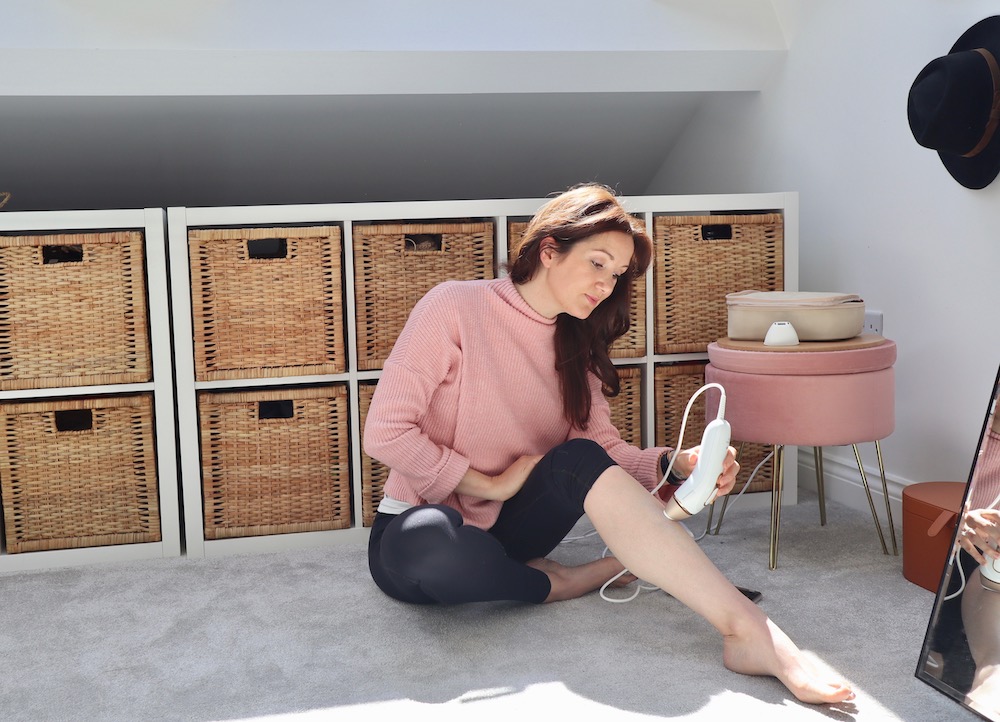 What liquids can you take on a plane?
Any liquids you take on a plane need to be in small bottles or containers that are 100ml or smaller.
I know, it makes no sense that you can't take a 500ml bottle of shampoo but you can decant it into 5x 100ml bottles! But that's an argument for another time!
I've got a longer and more detailed post about how to travel with hand luggage liquids.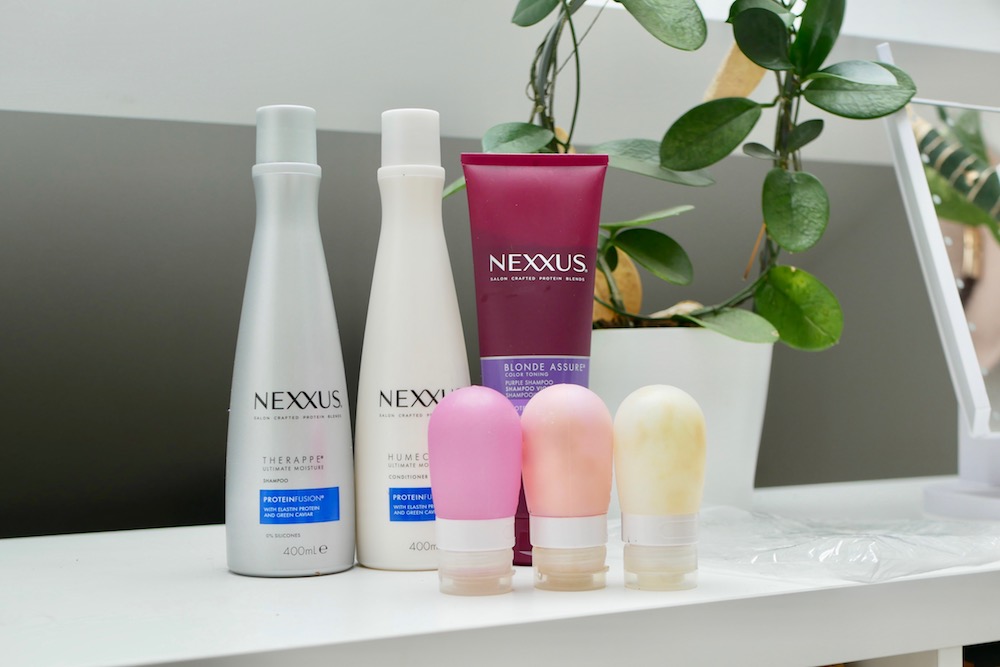 I recommend getting refillable, squeezable 100ml silicone bottles to decant your toiletries into. Silicone ones won't split like brittle plastic ones do and you can roll them down to squeeze every last drop out.
I then try to collect any little tubs or containers like tiny pots for moisturisers and test sized pots for creams.
It's worth keeping an eye on how much shampoo or moisturiser you actually use while you're at home. I'm always surprised to find that I barely use anything and a 100ml bottle is more than enough for a one-week holiday.
You will then need to be able to squeeze all of your little liquid bottles into one, small, clear, resealable bag (it's basically a ziplock sandwich bag). This little bag is approximately 20cm by 20cm. You can not take more than one bag.
Some airports are very strict about you using their bags and they will hand them out to each passenger while you're queueing at security.
Other airports are more relaxed and you're allowed to use your own.
I regularly fly from Manchester Airport (aka the worst airport in the UK!) and they make you use their bags, which I find really annoying because everyone ends up using single use plastic bags rather than clear plastic, reusable bags. But again, that's not an argument for today!
The perfect liquids bag for a plane
If you're looking for the perfect clear plastic bag to take your liquids on a plane then you need to get one of these from Amazon. Your liquids bag needs to be 20cm x 20cm and should be resealable and these ones are just perfect.
Clear Travel Toiletries Bag, 2 Pcs TSA Approved Toiletry Bag with Zippers Travel Accessories Portable Waterproof Cosmetic Makeup Bags for Women and Men (Black)
-TSA Approved:TSA approved travel toiletries Bag strictly follow 3-1-1 regulations. Easy and quick to pass through airport security.
-Portable: This clear toiletries Bag is very lightweight, weighing only 0.26 lbs and measuring 20 x 6.5 x 15.5 cm, which is enough to hold the toiletries and cosmetics you need, such as shampoo, perfume, makeup, toothpaste, toothbrush, comb.
-Premium Material: TSA approved toiletry bag are made of transparent Waterproof PVC material, eco-friendly to see and get items quickly.
-Reinforced Zippers: Sturdy smooth zipper, large zipper opening and luxurious zipper puller make it easy open and pack. And it is corrosion-resistant. Zipper bag is more durable than those inferior zip-top bags.
-100% Customer Satisfaction: This practical transparent cosmetic bag comes with a satisfactory after-sales service, if you have any quality related questions, please feel free to let me know, we are dedicated to provide you with the best service
What counts as a liquid on a plane?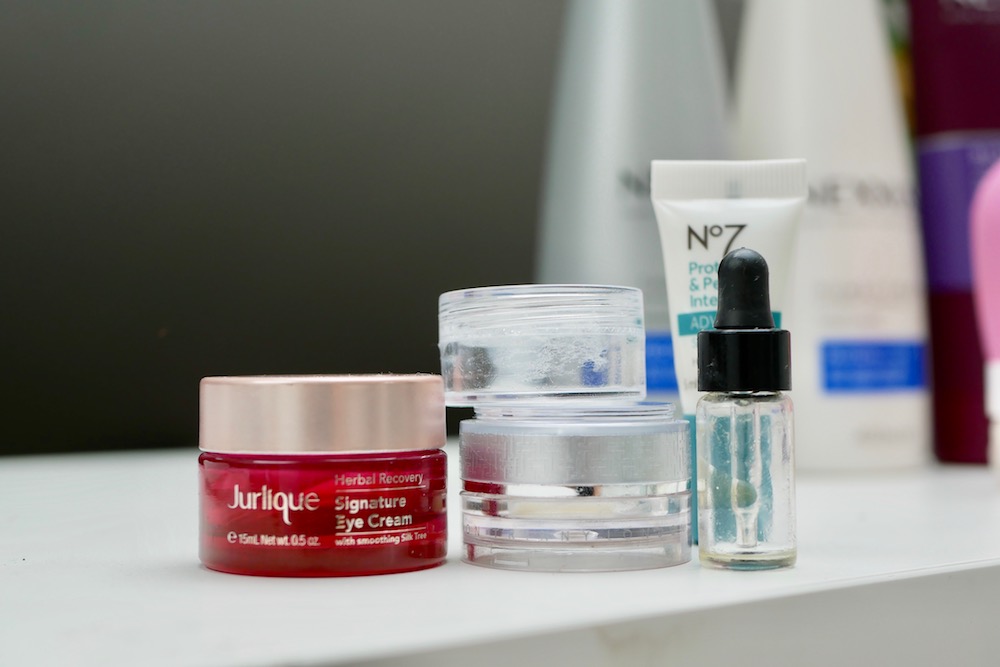 Now this is where it might get a bit confusing because anything that isn't 100% solid is classed as a liquid on a plane.
You all know what a liquid is but some things you might not expect to be a liquid are:
Lip Balm
Mascara
Jam
Liquid eyeliner
Gel
Balms
Creams
Moisturiser
Sometimes lipstick
Is toothpaste a liquid?
Yes, toothpaste counts as a liquid on a plane. You can buy tiny tubes of toothpaste that are great for a weekend away if you're travelling with just hand luggage. Or there are plenty of 100ml toothpastes available.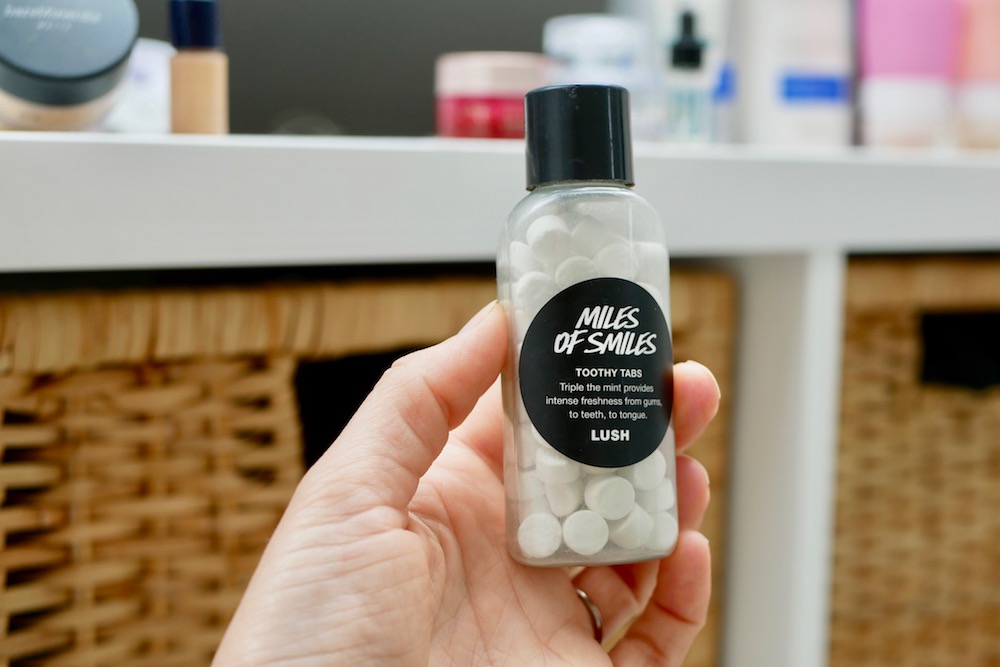 Alternatively, you can buy solid toothpaste tablets (but I don't recommend them!)
I did buy some, purely as an experiment to see if they were good for travel, and I didn't like them. They're dry and chalky and didn't leave my mouth feeling fresh and clean like regular toothpaste. They're more environmentally friendly and easy for travel as they're not classed as a liquid but they're not nice.
Can you take tweezers on a plane?
Yes, you are allowed to take tweezers on a plane in your hand luggage.
I would be wary though because my mum had her tweezers taken from her at Manchester Airport about 15 years ago. I'm sure the rules have changed since then and things are less strict but I wouldn't take my expensive tweezers on a plane in case they were confiscated (and I can survive without tweezers for a week!)
Can you take make-up in hand luggage?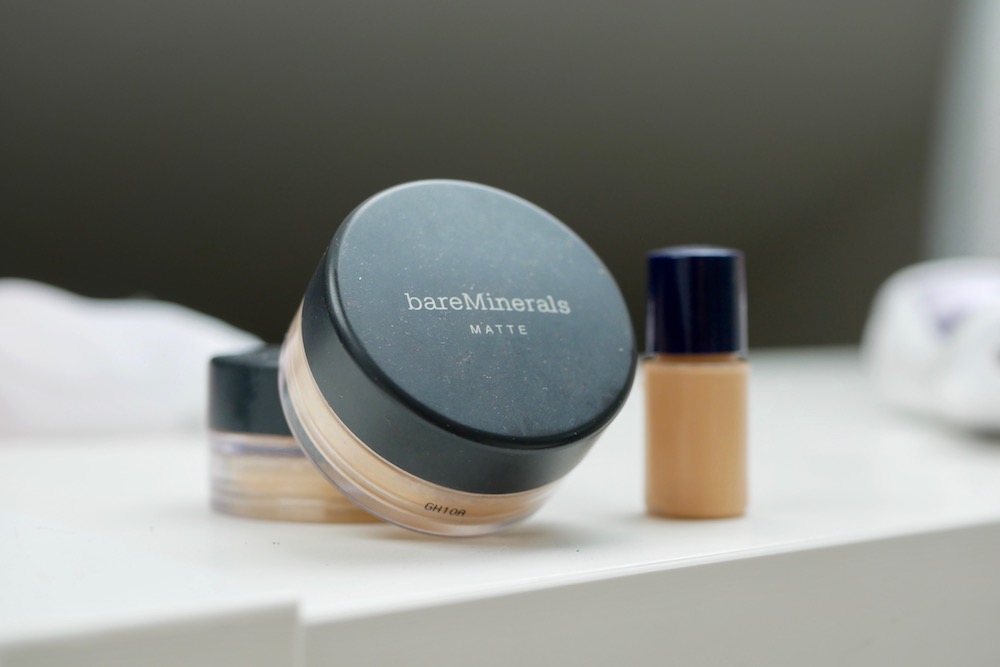 Yes, you can take makeup in hand luggage but any liquids will need to be in your little liquids bag. And you can only take one bag so many people will struggle for space if they're taking their full makeup kit.
If you can travel with powder make-up then it's much easier as powders won't need to be in your liquids bag.
If you can, opt for powder foundations, powder blush, powder concealers, powder eyeshadows and you won't need to put them into a liquids bag.
But if you've got cream foundations, cream blush, cream eyeshadows, lipstick and mascara then you're going to need to put it in your liquids bag.
To make things easier, avoid taking palettes of makeup and opt for taking just the colour you actually use.
I also recommend keeping any tester tubes and little pots so you can decant things like foundation and creams into smaller tubs.
Can you take scissors in your hand luggage on a plane?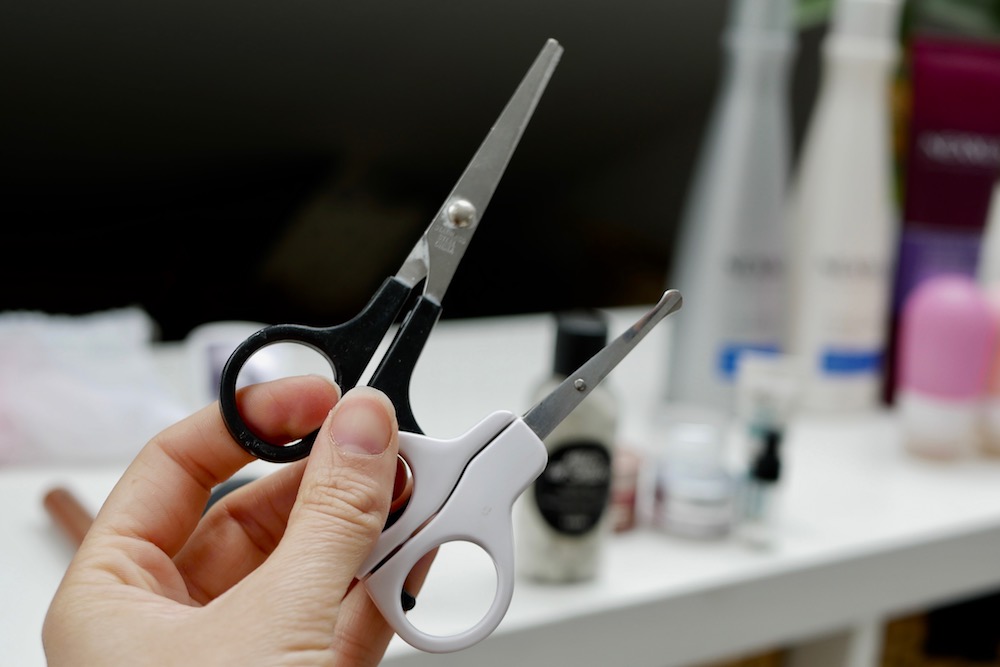 Yes, you can take scissors on a plane as long as the blade is no longer than 6cm.