If I were to ask you to describe your perfect holiday, I bet for many of you it would go a little bit like this…
A small island paradise that feels a million miles from home but is actually just a short (and inexpensive!) flight away.
A place with beaches so beautiful you're going to wonder if they're real. Can the sand really be that white? Can the water be that blue? And who set up this perfect scene with little yachts bobbing everywhere?
There'd be a few larger beaches with bars and restaurants but you'd also want some hidden coves and beautiful little gems with no one on them. But you don't want them to be too hidden – you want to be able to find them without too much of a trek!
You want lots of active and adventurous ways to discover this island with things like hiking trails, kayaks to rent and easy driving routes for the less active days.
The food and drink has to be top notch with piles of fresh seafood and delicious local specialties. You're going to want to enjoy these next to the sea as you watch the boats sailing in and out.
There has to be some history and culture too to break up the eating, drinking and lazing on the beach.
You wouldn't say no to historical cities with cobbled streets and grand cathedrals that dominate the bustling town squares. There'd also be traditional markets buzzing with locals haggling for fresh produce and the odd souvenir shop to take home some memories.
As well as historical cities you'd also like quaint fishing villages with whitewashed houses and rustic winding streets leading up to unspoiled views.
A few stylish bars wouldn't go a miss. Ideally, bars with views out to sea where you can sip your favourite drink while you watch the sunset.
You'd want to stay at a stylish spa hotel on the seafront with a private balcony overlooking the incredible beaches below.
You want this idyllic island to have a welcoming and almost cozy feel. The people should be friendly and your fellow tourists quickly become friends because you both know you've stumbled upon a gem of an island and you know you'll be coming back!
It would, of course, have to be highly Instagrammable! You want to wake up each morning and feel like you've stepped out of a Pinterest image.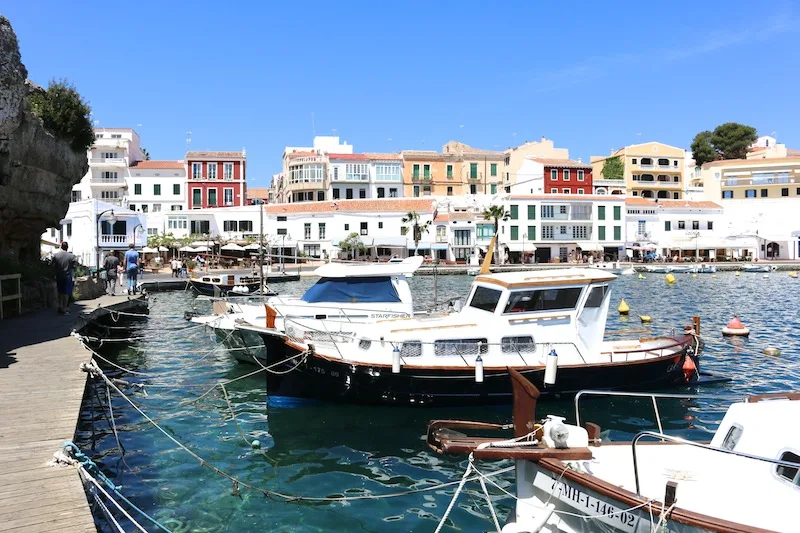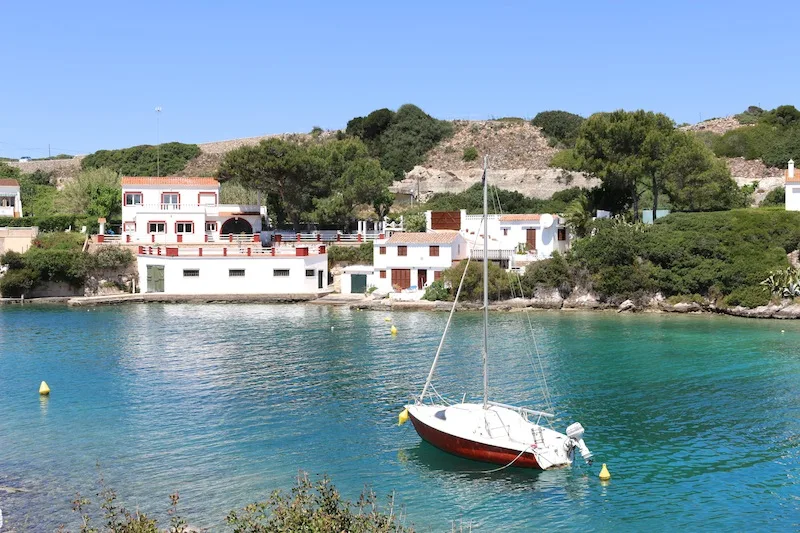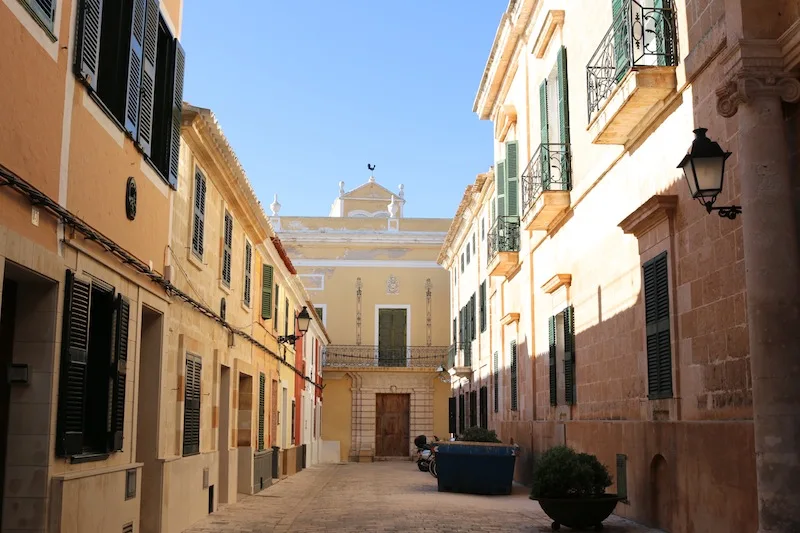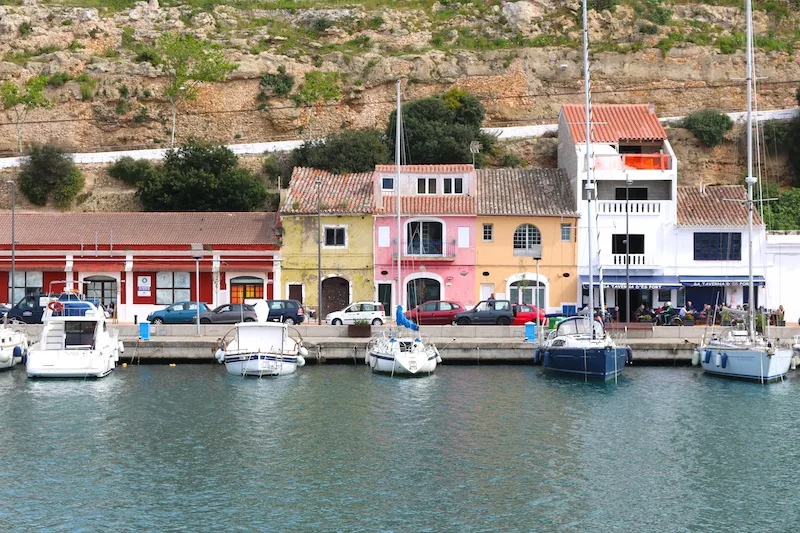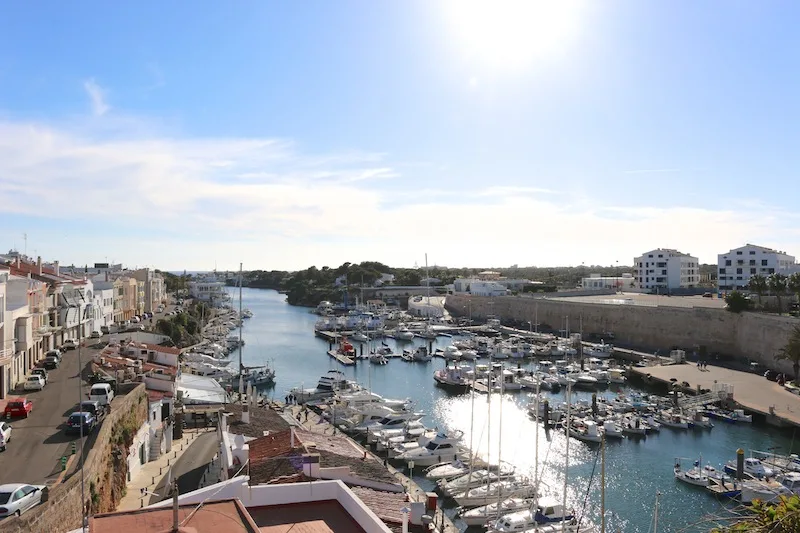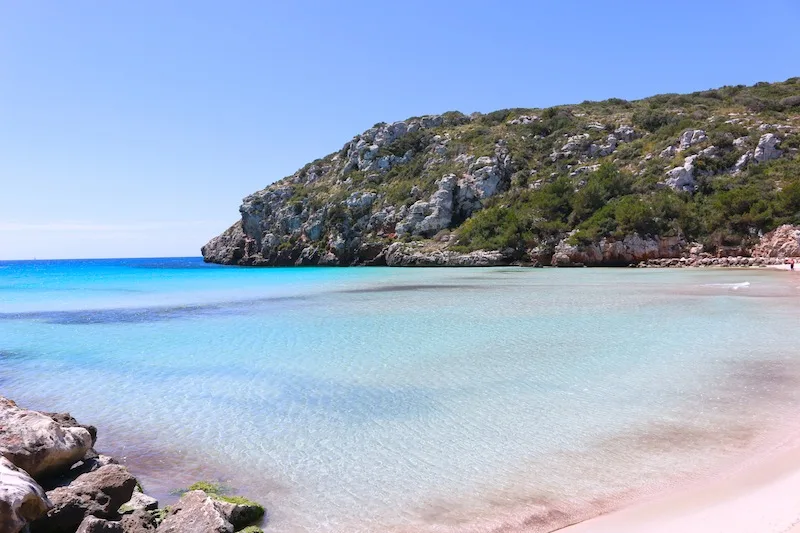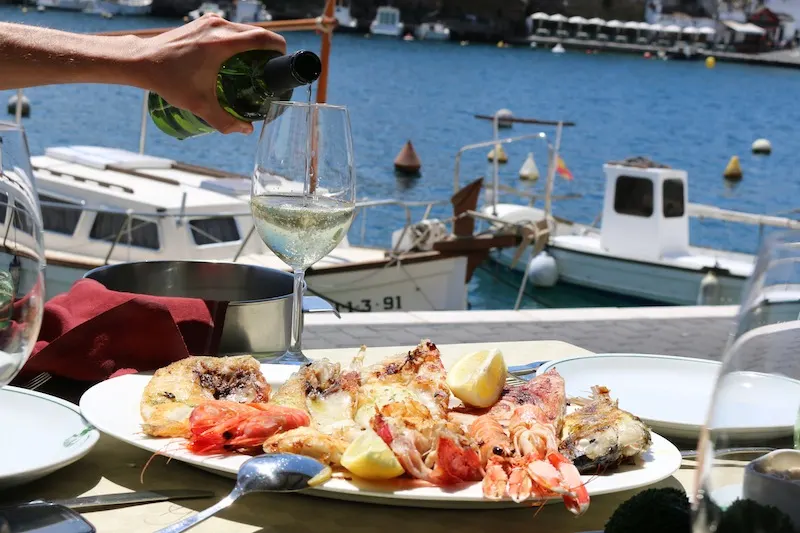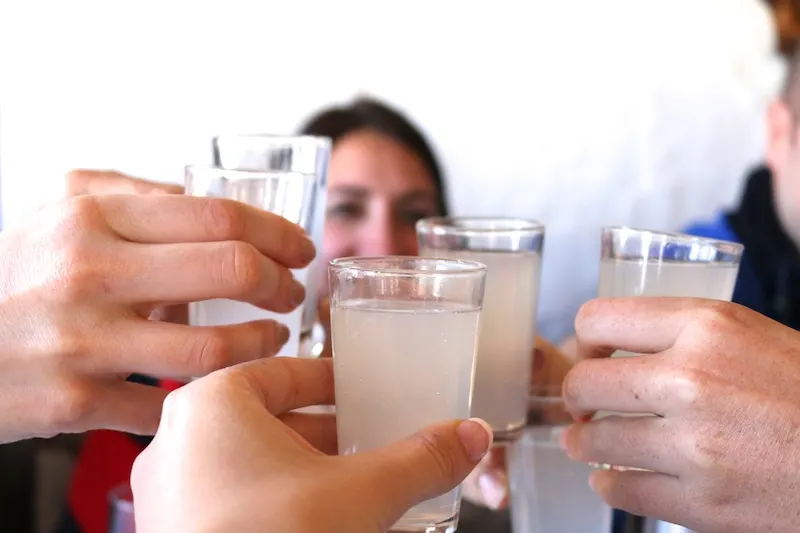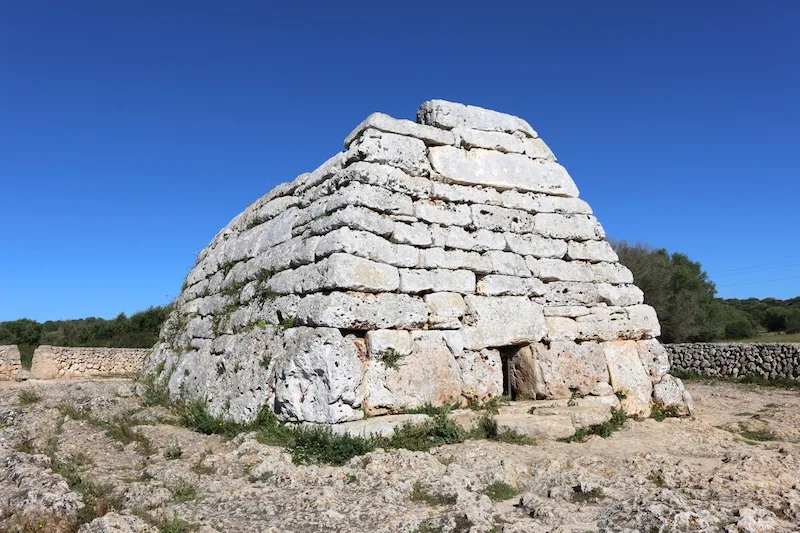 Hands up if I've just described your dream holiday?
Yep, that's definitely mine.
What would you say if I told you I just had this dream holiday experience in Menorca?
The Spanish island of Menorca is tiny gem in the Balearics and a two hour flight from the UK. The island is just twice the size of the Isle of Wight with a population of around 90,000. Menorca may be overshadowed by her big sister, Mallorca, or her flashy younger brother, Ibiza, but I think it's time for this island to shine.
Menorca is low-key and relaxed but so beautiful it ticks every travel cliché box you could wish for. This wasn't my first trip to Menorca, it was actually one of many. My uncle owned a villa in Menorca so my family summer holidays were spent frolicking on these beaches and soaking up that blissful sun. We came here almost every year, beginning from when I was just a beach ball sized bump beneath my mum's dress. It's funny to think I travelled to Menorca before I was even born. This was where I learned to swim, got my first taste for Spanish food and developed a love for travel that would become stronger with every passing year.
Coming up next week I'll have an insider's guide to Menorca! Stay tuned.
My Menorca holiday lowdown
Flights: I flew to Menorca from Manchester with Vueling. I flew home with Thomas Cook.
Hotel: I stayed at Hotel Audax
I travelled to Menorca as part of a blogger trip with The Travel Mob and Menorca Tourism.
Read more (Amy visited Menorca last year):