Last week while snowboarding in Catalonia I discovered something about myself I don't like; I'm an incredibly antisocial snowboarder.
I like to think of myself as a friendly, sociable type but when it comes to snowboarding I like to be as far away from other people as I possibly can.
As I see a flash of colour approaching me from afar I begin to panic. Argh, what if I hit them? What if I plough straight through them and knock them flying? Or, even worse, what if we're equally bad and we collide into a jumble of broken limbs?
I don't even like people talking me to me as it takes too much concentration to process their words and think about this weird board strapped to my feet at the same time.
I should explain that I'm a beginner snowboarder. I've previously spent a week in Andorra and a few days snowboarding in Canada but these trips were much more about the après ski than the actual ski. I should also tell you that I'm a total scardy cat and I take more than a little encouragement to do any activity that can be described as 'adrenaline fuelled'. I think my body produces a perfect amount of adrenaline on a day-to-day basis, thank you.
Thankfully, on my first day snowboarding in Catalonia I was at Boi Taull Ski Resort in Boi Valley and I barely saw another soul on the slopes all day. Boi Valley is officially the perfect place for antisocial skiers.*
*This isn't official, I just made that up.
There were no queues for lifts so I could breeze straight on and enjoy an empty carousel. I'd arrive at the top to an empty space and I could glide off the lift without the fear of wiping out a school of five year olds. Only newbie skiers and snowboarders can truly know the fear of disembarking a lift and falling. You then need to face the embarrassment of the entire system being paused while you scramble ungracefully to you feet.
I could take my time at the top of the slope, mentally preparing myself with the mantra, 'Come on Babe, you can do this!' (yes, I call myself Babe in my head. Try it, it's quite reassuring)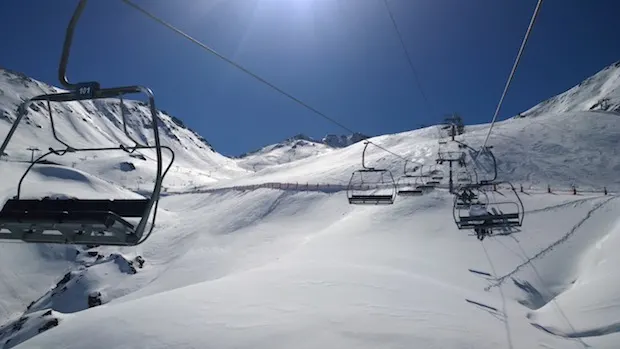 When I'd finally plucked up the courage to push myself over the edge I had the space to move at my own pace. I could slowly turn without fear or getting in the way and I could pause when my wobbly legs ached or to simply sit down and enjoy the view. And what a view it was.
I even managed to have a snowboarding instructor all to myself who had me on blue runs in no time at all. He boarded ahead of me and I followed in his tracks. Carlos seemed to understand my antisocial attitude and we boarded quietly and companionably, other than his occasional cries of, 'Turn, turn, turn!' and words of encouragement that had me beaming like a child with a gold star.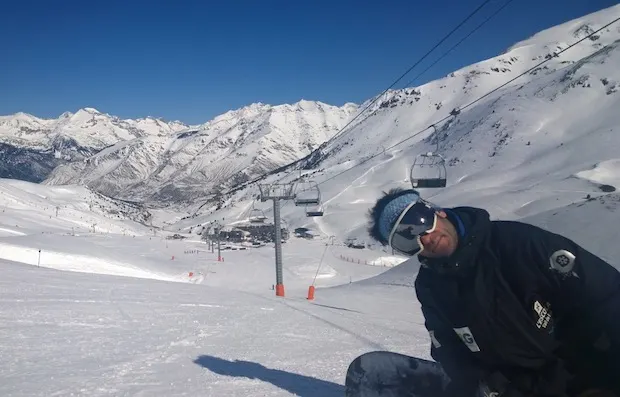 So if you're an antisocial skier or snowboarder and would rather not see and single baggy panted snowboarder then skiing in Boi Taüll may just be the place for you.
Disclaimer: I was a guest of Catalonian tourism and visited Boi Taüll and Port Ainé while I was there. All opinions and antisocial skiing behavior is, of course, my own. I'll be sharing more posts over the next few days about my skiing trip to Catalonia. Until then, check out what I packed for my ski trip, 'Staying Stylish on the Slopes: Packing for a ski trip'.