I've just returned from a weekend in Valencia and I'm still buzzing from the trip. It had everything I could possibly want from a weekend away; culture, history, art, shopping, great food and drink, affordable prices and easy flights. Everything about it was absolutely perfect and Valencia makes such a great city for a weekend escape.
So whether you're doing the 12 Trips Challenge or you're thinking about a weekend weekend, here are 10 reasons why I think your next trip should be Valencia…
Why Valencia is perfect for a weekend break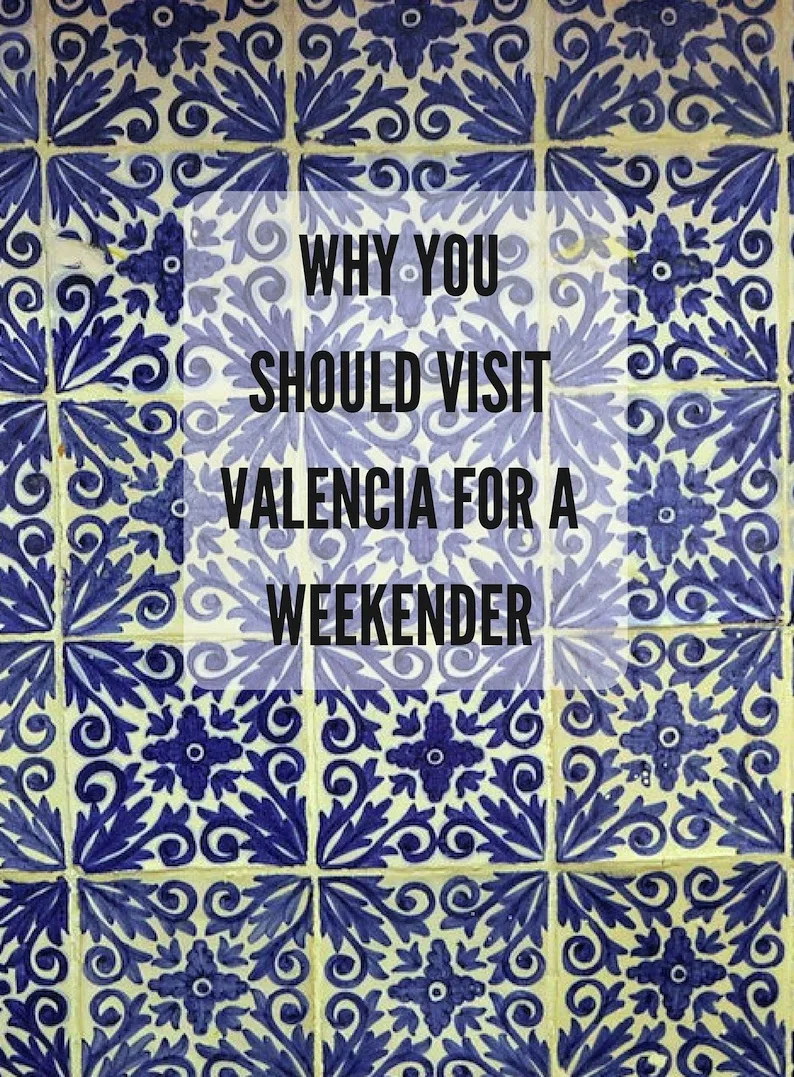 #1. You can get cheap flights from the UK
Flights from London are under £100 and take 2 and a half hours. In the winter, it's a bit more difficult to get a direct flight from a regional airport. I flew via Dusseldorf as direct flights from Manchester are less frequent in the winter but there are plenty in the spring, summer and autumn.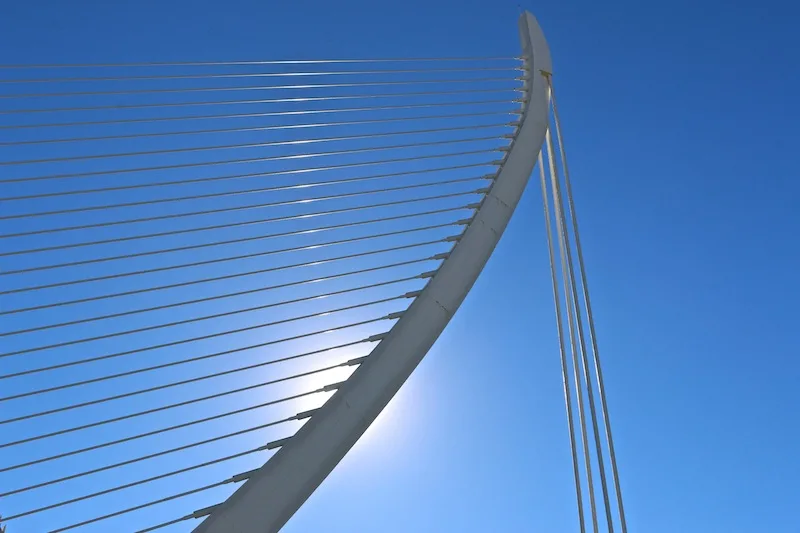 #2. Wining and dining is amazing AND budget friendly
There are so many amazing places to eat and drink in Valencia and the food is amazing. One of my favourite things about dining in the city is that it isn't difficult to spot the tourist traps and find the cool places the locals go to. There's a lot of quirky, stylish bars and little restaurants with lots of personality. Dining in Valencia is also really affordable, I was always surprised at how low my bill was.
(I'll be writing a guide to eating in Valencia soon!)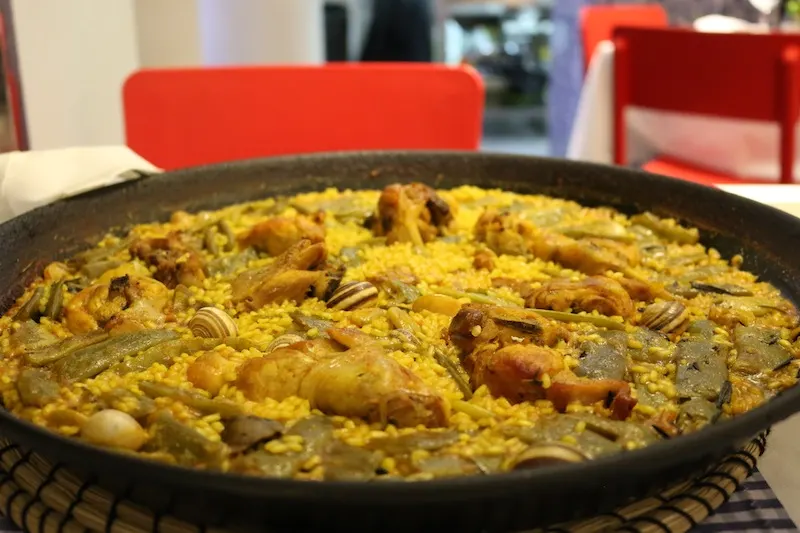 #3. The weather is amazing
Even in the depths of winter, temperatures rarely drop below 10ºC. I visited in January and the weather was gorgeous – particularly as there was some kind of arctic blast going on in the UK so I was very glad to be there.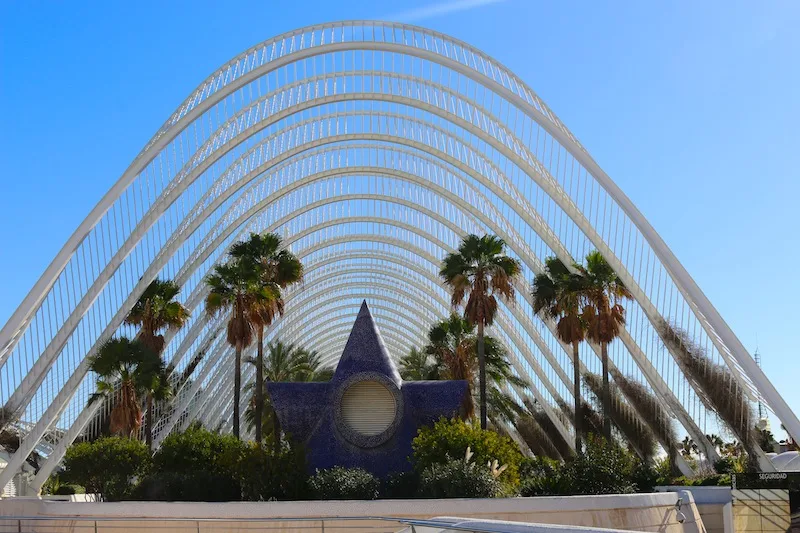 #4. There's enough to keep you busy without overwhelming you
Enormous, bustling cities are great but when you've only got 3-4 days they're just overwhelming. It's impossible to see a huge city in a weekend so I usually leave feeling disappointed that I barely scratched the surface. It also takes me a couple of days to get my bearings and figure out how to navigate a large city.
Valencia is just the right size for a weekend escape. There's enough to see and do to keep you as busy as you want to be – but you can tick off all the main sights in a day or two and still have a day or two to chill out.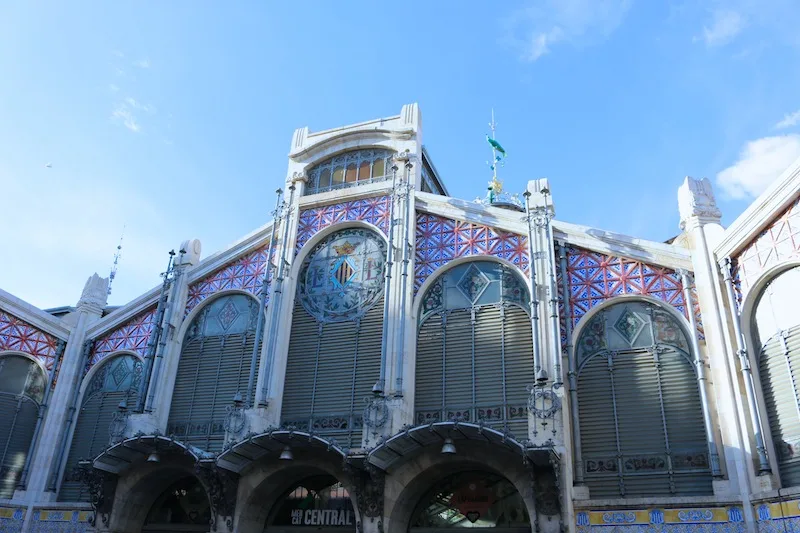 #5. The historical district will blow your socks off
Step into the labyrinth of Valencia's old district and you'll feel like you've been transported back in time. The winding, narrow streets are enclosed by tall buildings, old palaces, stunning monuments, cool cafes, boutique shops and beautiful architecture to feast your eyes on. But the best thing about the historical district is that you can see everything it has to offer in one day. I'd spend the first day of your weekend break in Valencia here before moving on to the more modern side of the city.
#6. It's very bike friendly
I love casually strolling around cities but when you're short on time you really need to be moving at a faster pace. Hire a bike during your weekend in Valencia and you'll be able to whizz around the sights and from one end of the city in no time. Public transport is quick and easy too but you might as well make the most of the nice weather and hop on a bike.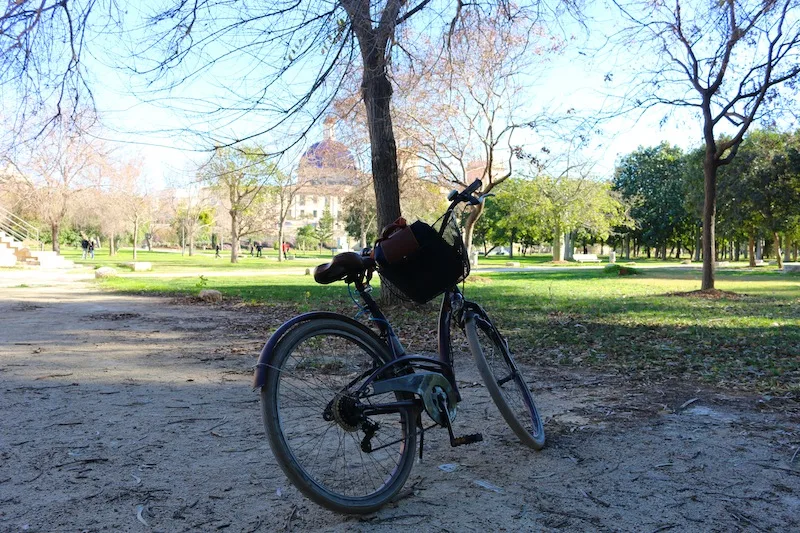 #7. You can visit the beach
There aren't many cities in the world where you can easily hop on a bike or a bus and be at the beach in minutes. The beach is just 4km from the city center so you could really mix up your city break by spending a morning in the city and an afternoon by the sea.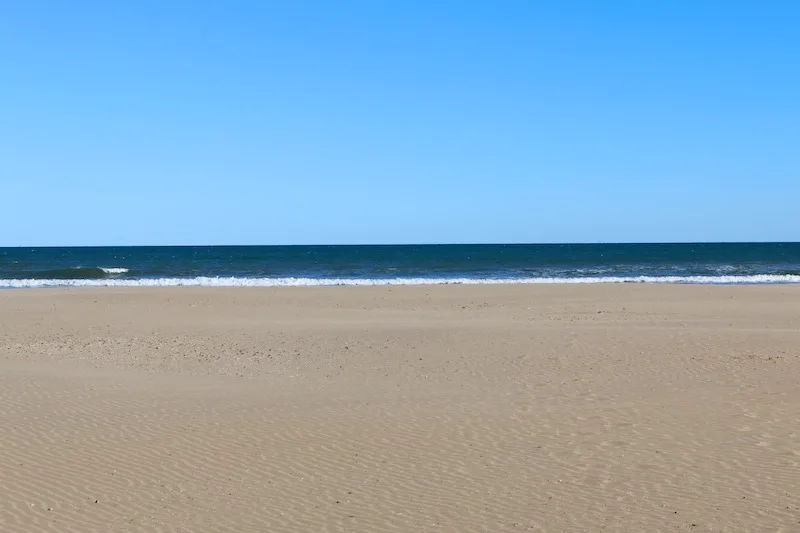 #8. You can visit the countryside
As if the beach wasn't enough, Albufera National Park is just a short trip from the city centre. The enormous park is home to the largest lake in Spain, lots of birds and wildlife and plenty of opportunities to get out and explore.
#9. The Museum of Arts and Sciences is incredible
Just look at how amazing these buildings are! There's plenty to keep you entertained once you're inside but the outside will keep you busy too. I loved the contrast between the historical district and these modern structures.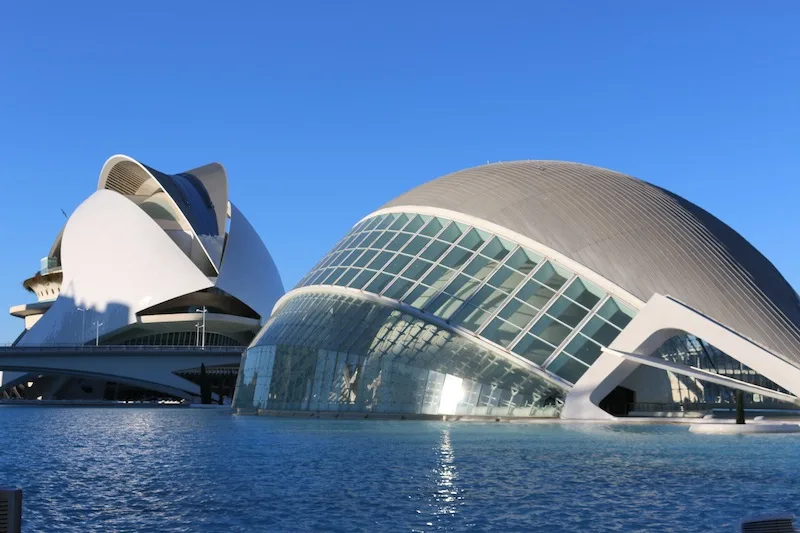 #10. It has a little bit of everything
I hate saying a destination has 'something for everyone'. It's such a vague generalisation so I'm sorry to use it but it really does apply in Valencia.
It's a really family-friendly city so kids are welcome everywhere and there's loads to keep them entertained. There's the Museum of Arts and Sciences, the aquarium, the zoo, the park, the beach and I spotted lots of cute cafes with kiddie areas. I'd love to come back with George in a couple of years time.
Valencia is also great for shopping. Now, I'd never normally suggest shopping on a weekend break because you can go shopping in any city in the world but Valencia has lots of great boutiques and unique stores. I went a bit nuts in a vintage shop and picked up 6 gorgeous dresses for €70. Admittedly, I don't need 6 gorgeous dresses but they were such a bargain I couldn't leave them behind.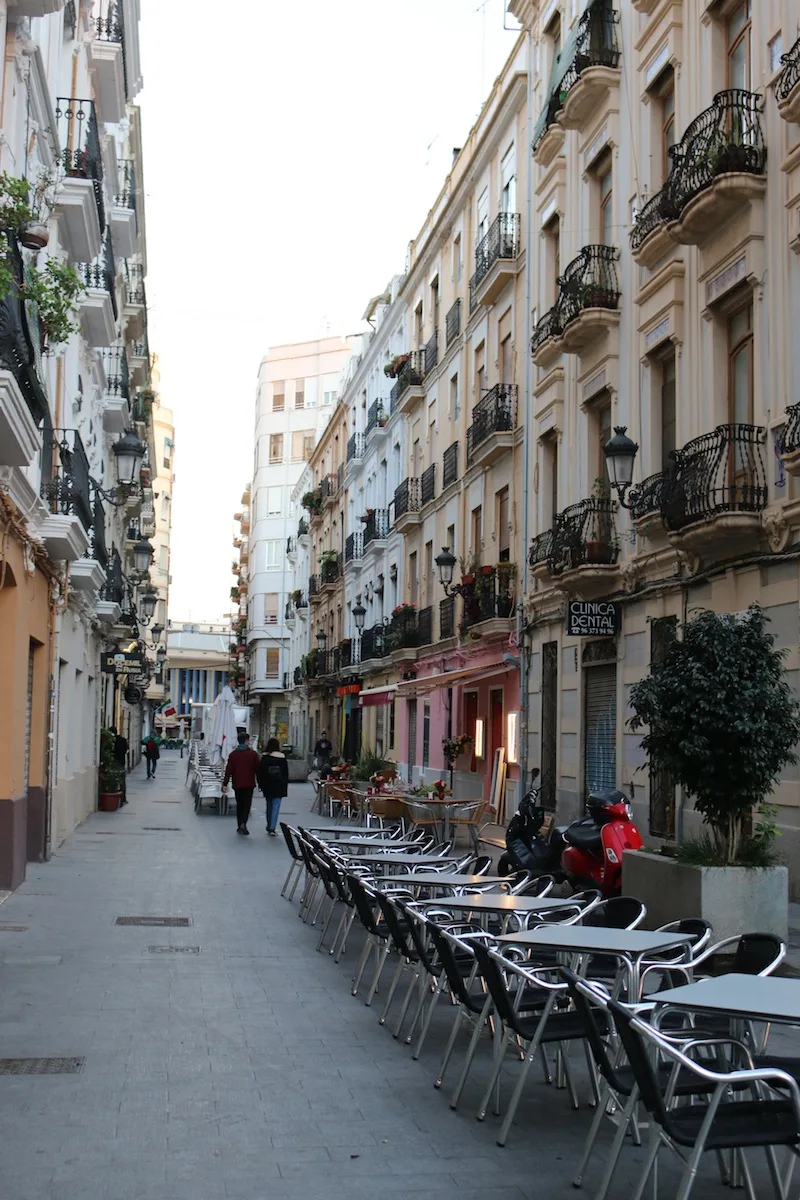 If you're convinced that Valencia is the perfect place for a weekend escape then keep your eye on the blog for the perfect weekend itinerary coming soon!
Read more: My 5-day travel journal from Valencia, Spain
---
I visited Valencia with The Travel Mob with the support of Valencia Tourism.
If you enjoyed this post you can sign up to my weekly newsletter for more updates from Valencia.