It took me almost 22 hours to reach Florida Keys. It began at 6.30am on Sunday morning with a drive to Manchester Airport, a quick flight to Heathrow, an 10-hour flight to Miami and finally another quick flight to Key West.
Whoever said travelling is glamorous had clearly never spent 12 hours in economy and a hell of a lot of time lurking around airports!
It was a long day but it was worth every second, especially as I flew out there with Vicky Flip Flop – one of my best blogging buddies and great company during long flights.
We arrived at around 10.30pm and hit the sack immediately. I was deliriously tired and barely even took in my surroundings as I washed away that stale plane smell and fell into a deep and dreamless sleep.
Jetlag had me up nice and early the following day. It was one of those few times I was really glad to be feeling jet lagged. The sun was streaming in through my glass doors and I could hear the call of birds as though I was in a bird sanctuary.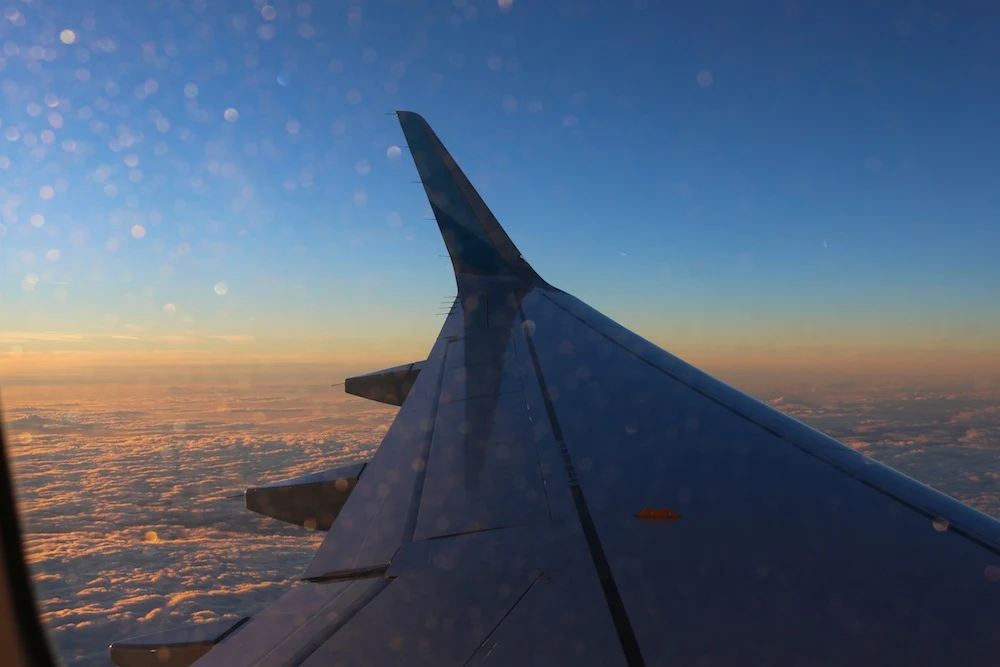 I slid back the doors to see the most gorgeous and dramatic sunrise peeping up from behind the palm tress. I was overlooking the water and the pinks and oranges of the sunrise were bouncing off it and reflecting all around. Pelicans and pretty cranes were gliding across the water or hovering in the sky before darting down to catch a fish.
A line of colourful hammocks were swaying gently along the shore, tempting you to get in a watch the beautiful show Mother Nature was putting on. Still dressed in my PJs, I couldn't help but climb in.
It was one of those moments where I wished every morning could begin like this. Imagine how good your days would be if they began with a gentle swing in a hammock with a warm sea breeze and an incredible sunrise to wake you up.
I was staying at the Ibis Bay Resort in Key West. The hotel is made up of single story beachfront cottages. It's decorated with a vintage, beachy feel with a colourful Cuban influence. The rooms were bright and fun – perfect for Key West and oh so pretty.
I met up with the rest of the bloggers on my trip before we headed to breakfast.
The other bloggers were:
Vicky from Vicky Flip Flop Travels
Andy from Grown Up Travel Guide
Elisa from Just Travelous
Melanie from Travel on Toast
Jonathan and Kach from Two Monkeys Travel
Annica from Annica Englund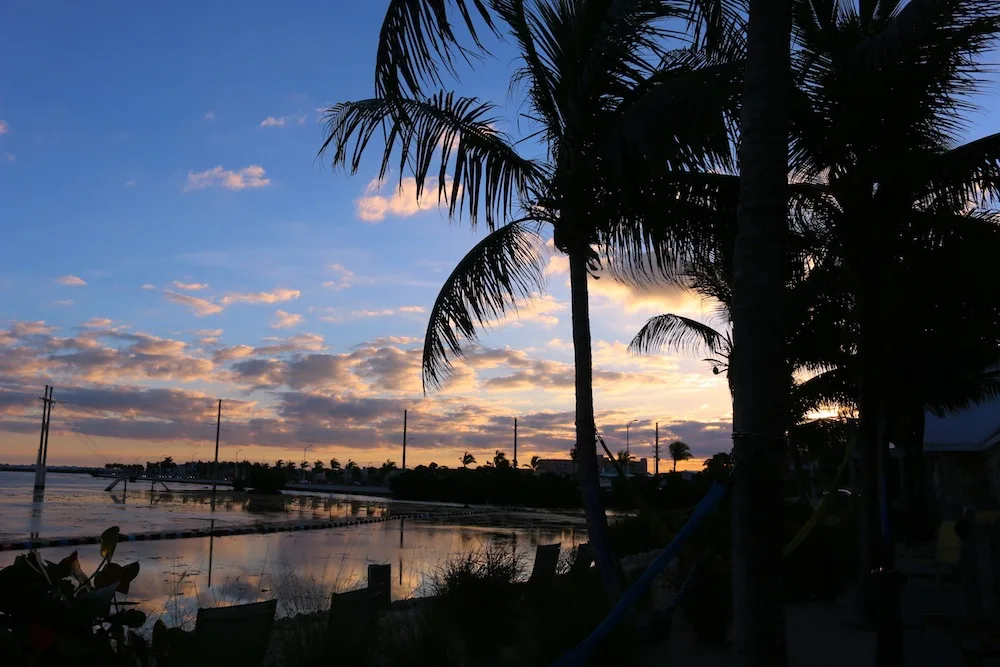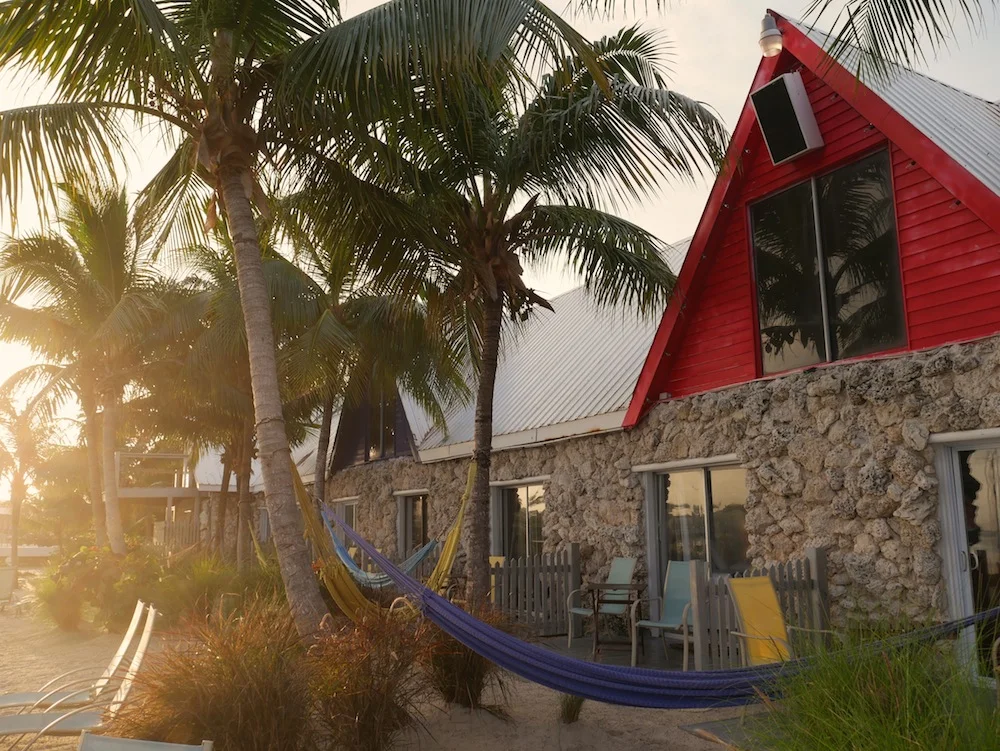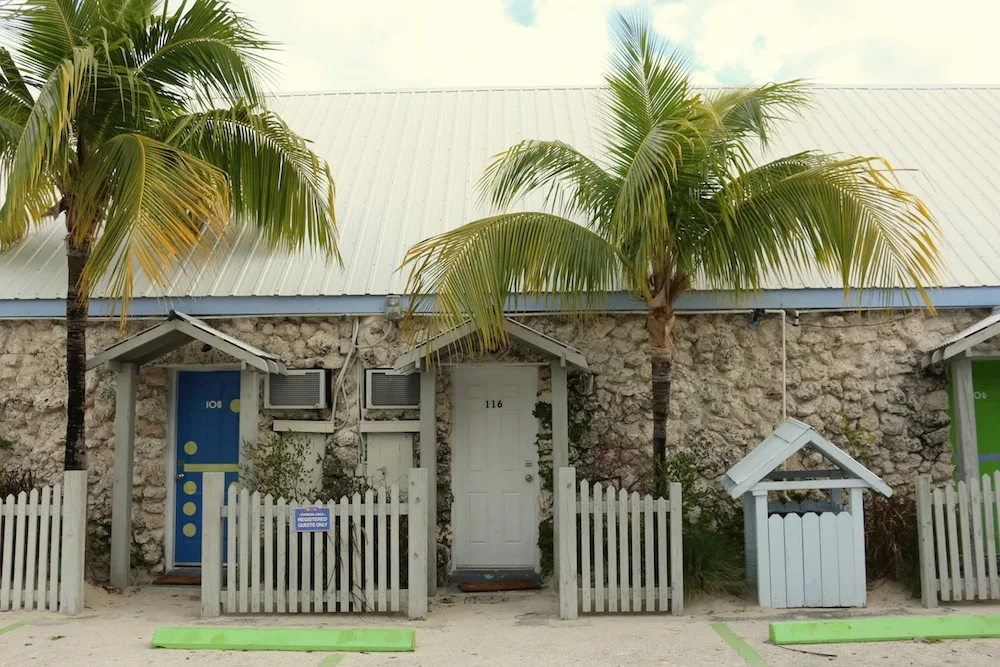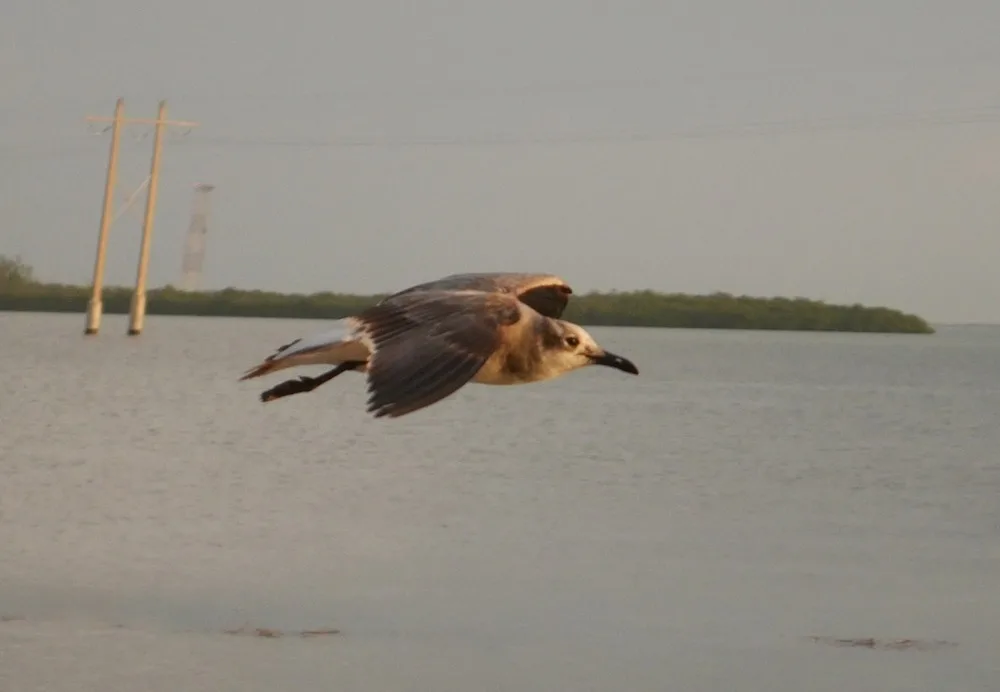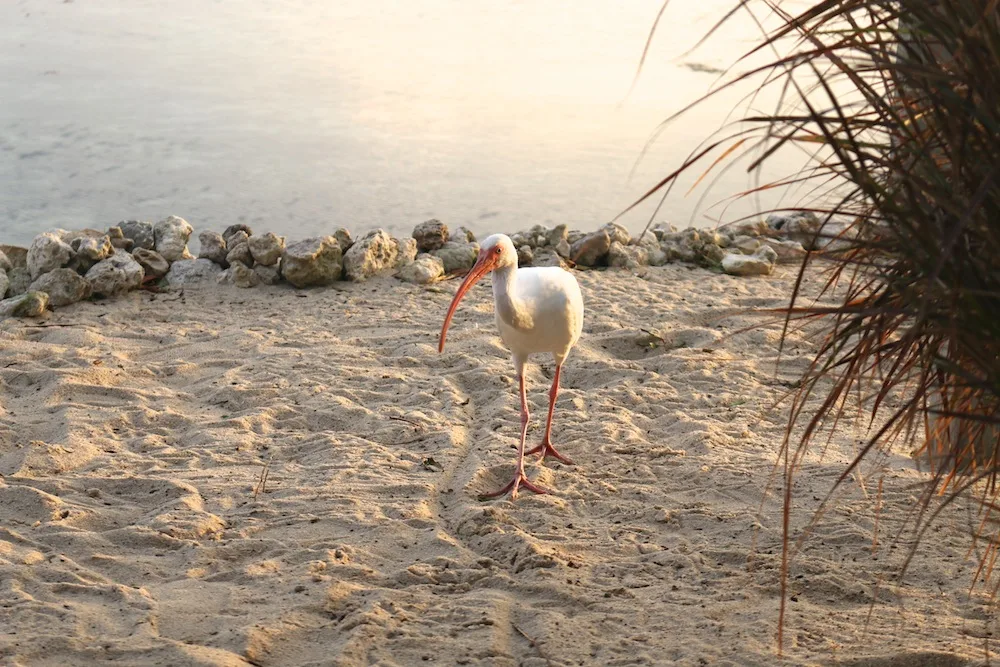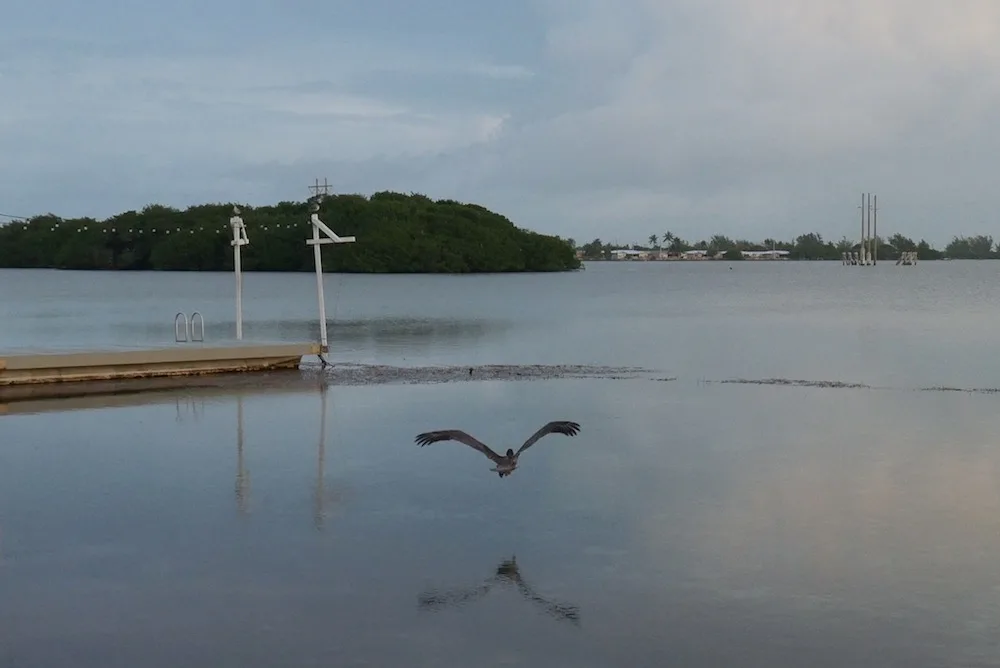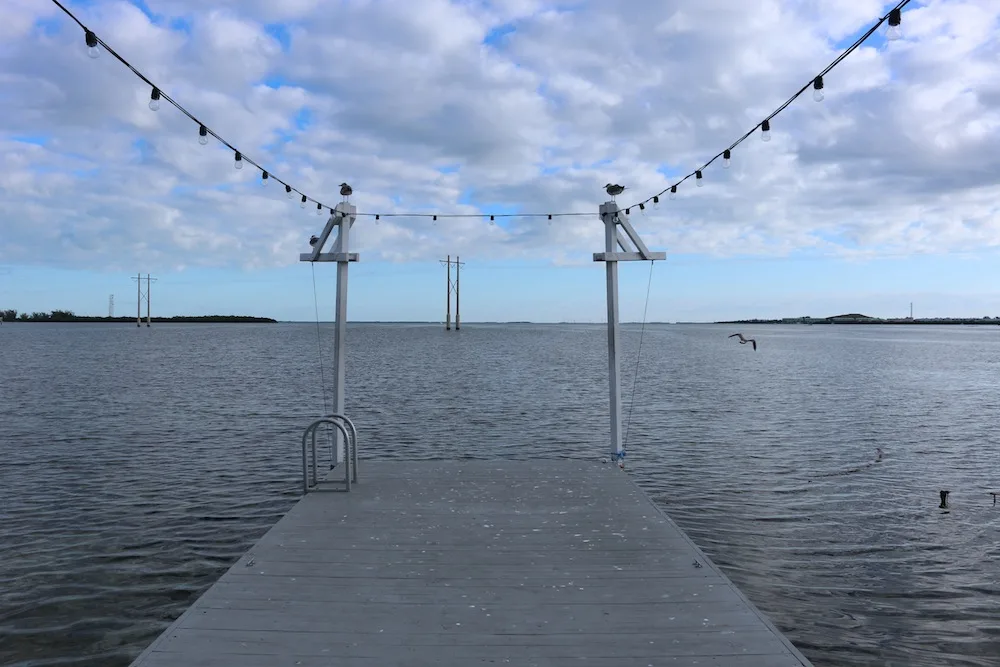 Breakfast time!
We caught the Ibis Bay shuttle into town and ate breakfast at Blue Heaven. If I lived in Key West, Blue Heaven would be the kind of place I'd visit at least once a week. The place is filled with history and the interesting blue building once hosted cock fighting, gambling and boxing matches refereed by Ernest Hemingway!
As you enter, you walk through the gates into a colouful garden shaded by huge trees. Every table was filled with couples, families and groups chatting and tucking into hearty breakfasts. Dogs peeked out from beneath chairs while their owners slipped them pieces of banana bread. The bar area was busy with people ordering their first Bloody Mary of the day while local musicians were singing on the stage. It was bustling and chaotic but in the best way possible.
I was ravenous after waking up so early and was literally salivating at the menu. I wanted everything but eventually settled on the Lobster Eggs Benedict with a side of their famous banana bread. It felt so decedent to have lobster for breakfast but I soon realised that lobster is on almost every menu in the Keys, no matter what time of day it is!
The banana bread was served warm and fresh and delicious and made the perfect breakfast dessert.
I recommend the Lobster Benedict with a side of banana bread!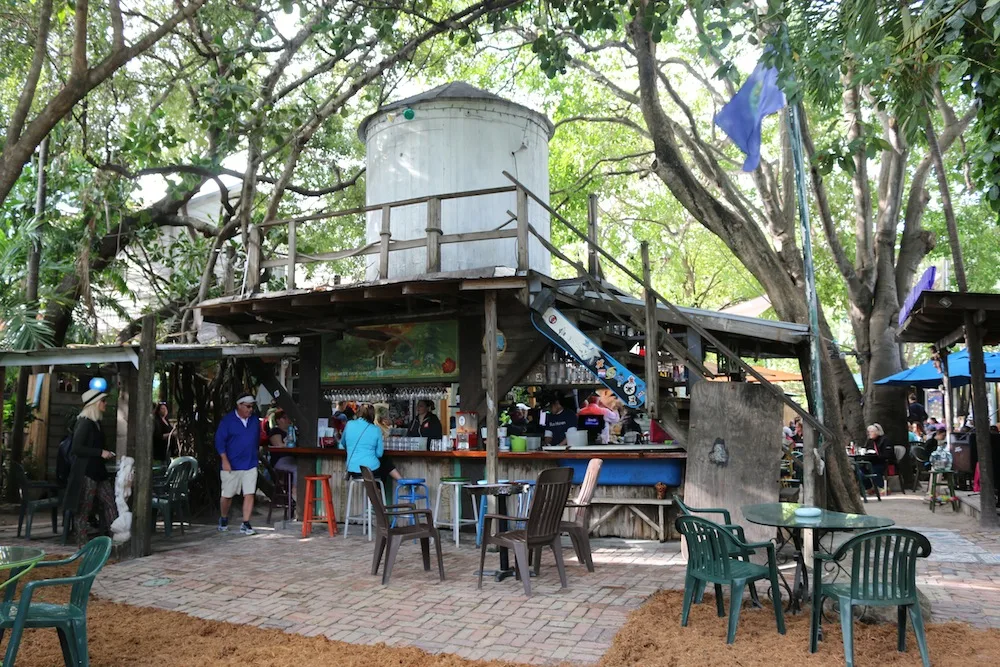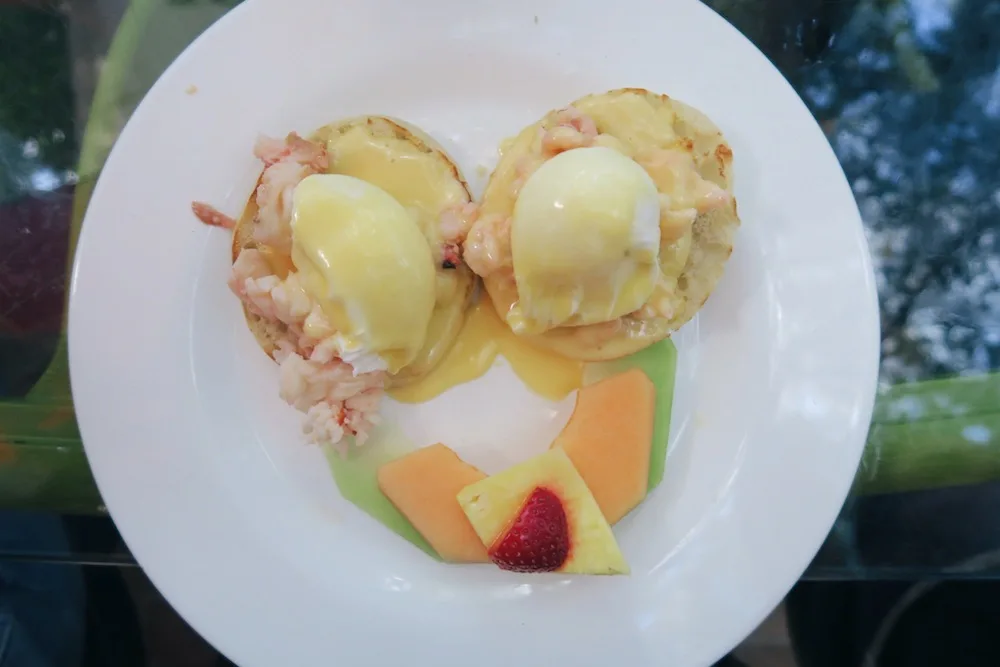 Visiting the Ernest Hemingway House and Museum
Look out for the 6-toed cats and check out Hemingway's office where he wrote many of his novels
Hemingway and the cute kitties
Once fuelled up, we left Blue Heaven and headed to the Ernest Hemingway Home and Museum.
I studied English Literature at uni so I'm pretty familiar with Ernest Hemingway's writing but I didn't know that much about his life. He lived in Key West for a short time in a beautiful house he bought with his second wife. This was where he wrote many of his most famous novels.
Guided tours take visitors around the house for a 30 minute tour and history of the property and Hemingway's life. The tours are quite informal so I dipped in and out of different tours and got the highlights while exploring alone.
Ernest Hemingway sounded like such an interesting guy. He was a real ladies man but suffered with bipolar and it was this that led him to take his own life. He voluntarily had electric shock therapy to help the bipolar but it left him unable to write or even think clearly – and for a writer who can't write, life just isn't worth living.
A cute little quirk about the Ernest Hemingway Home is all the cats. There are 50-60 gorgeous cats living in the house and gardens but the unusual thing about them is that a lot of them have 6 toes on each paw. They are called polydactyl cats and are all direct decedents of Snowy, a cat who was given to Hemingway by a captain from a ship.
Six toed cats were once thought to be a lucky charm on sailing ships. Most ships took a cat onboard to take care of the rats and mice and the six toed cat was thought to catch more so every ship wanted one.
(Massive thanks to David L. Sloan who gave me a copy of his latest book, Tutu: The (almost) Hemingway Cat. It's the cutest kid's book about a cat who wants to join the Hemingway pack. I can't wait to read it to George!)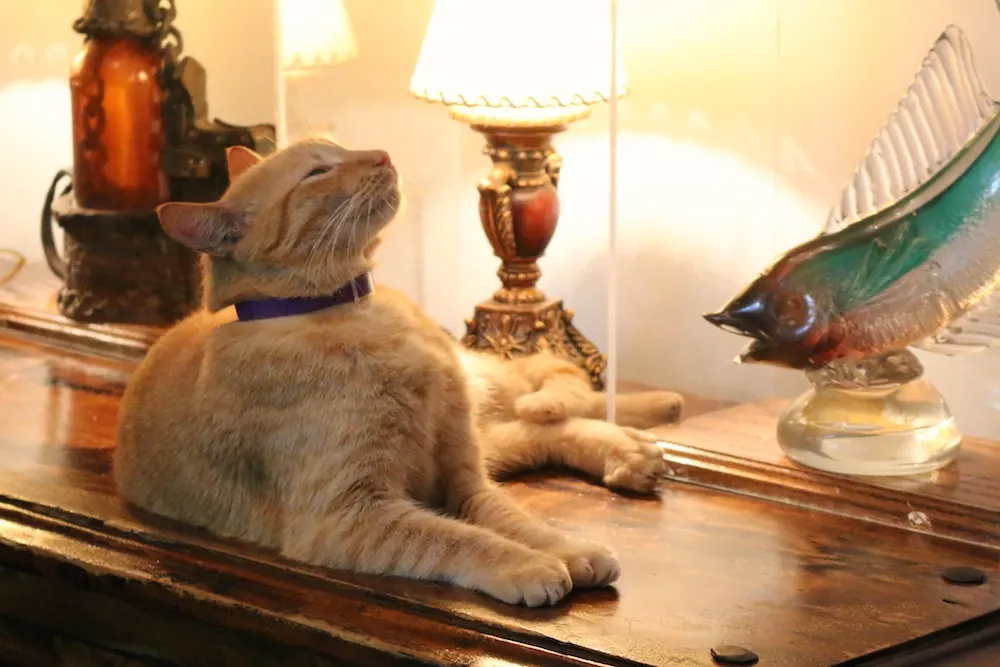 Key West
We then took a walk around the pretty town of Key West. Think candy coloured houses, plenty of palm trees and lots of boutiques and you've got Key West. We walked down to the most southerly point in the USA which is just 90 miles away from Cuba!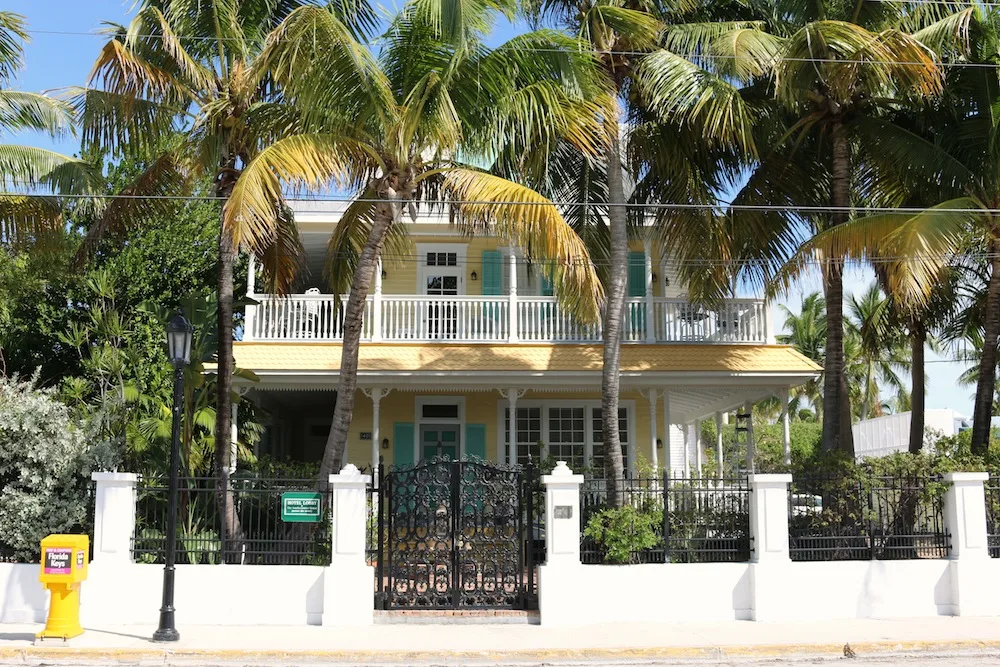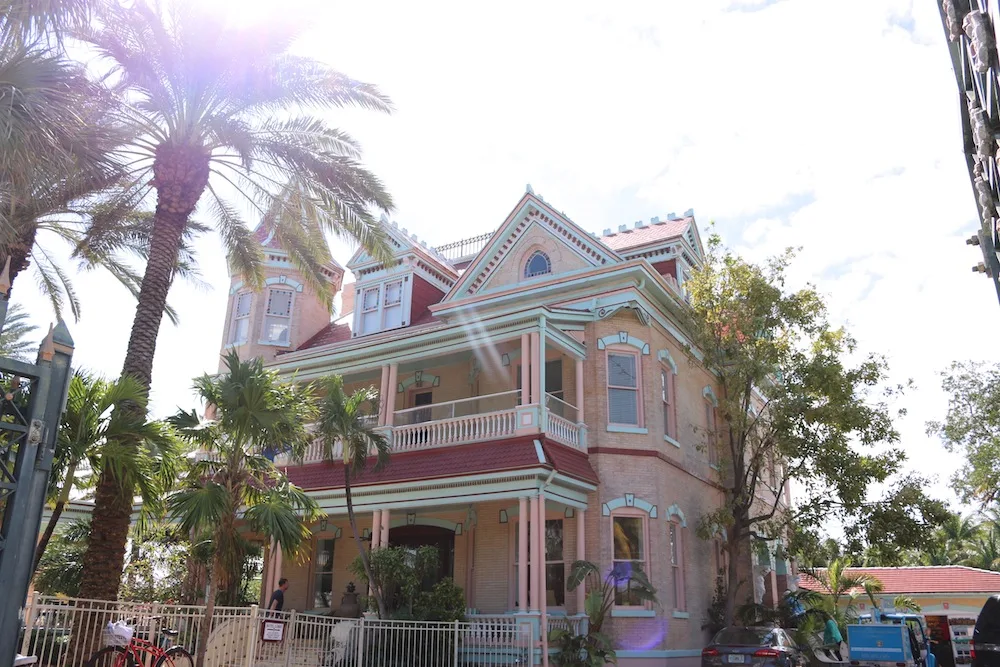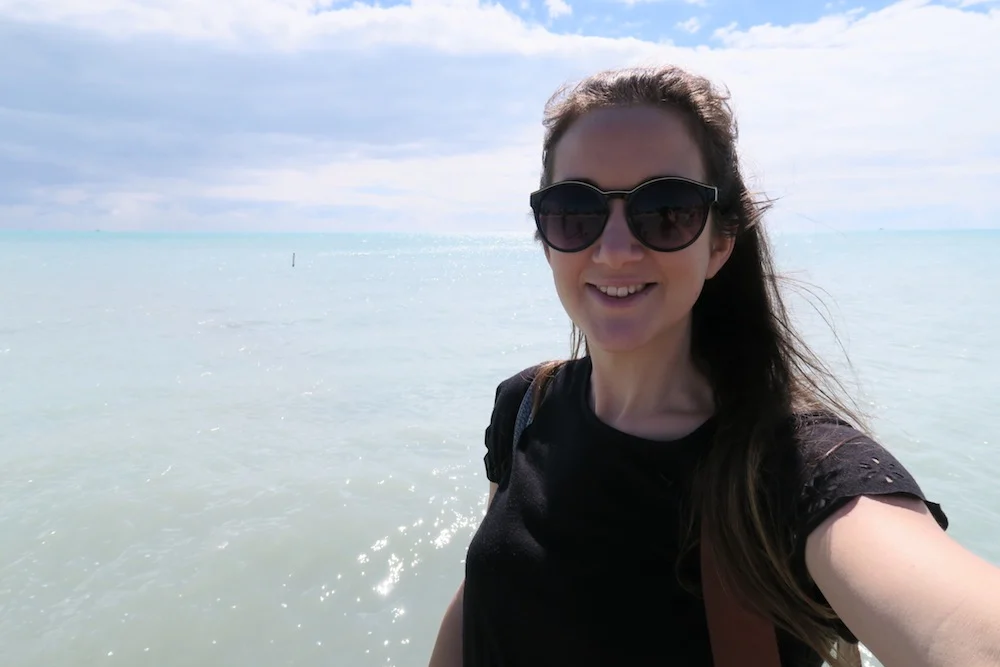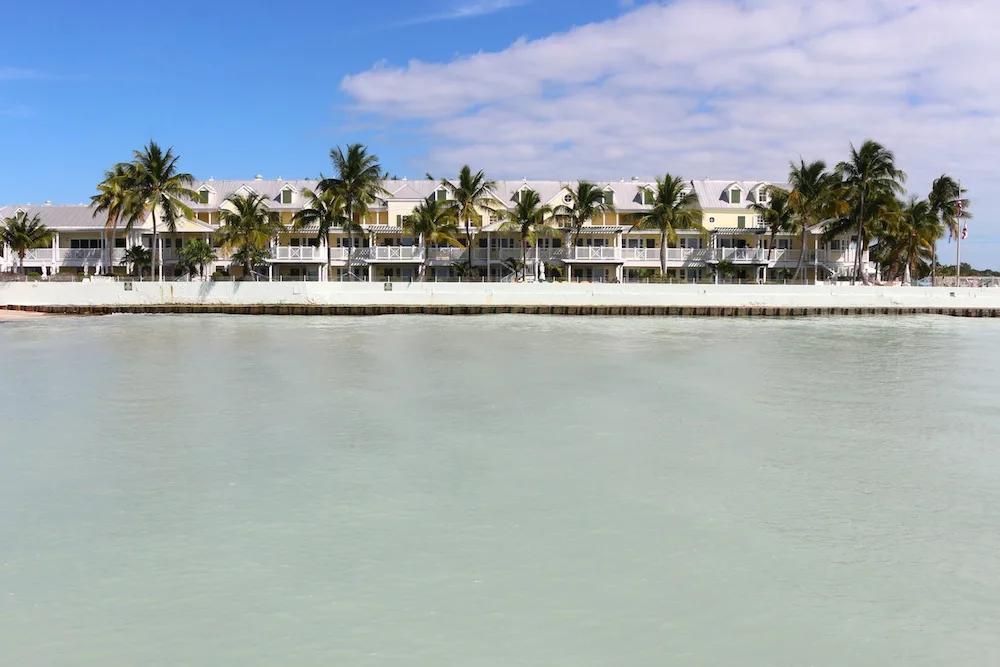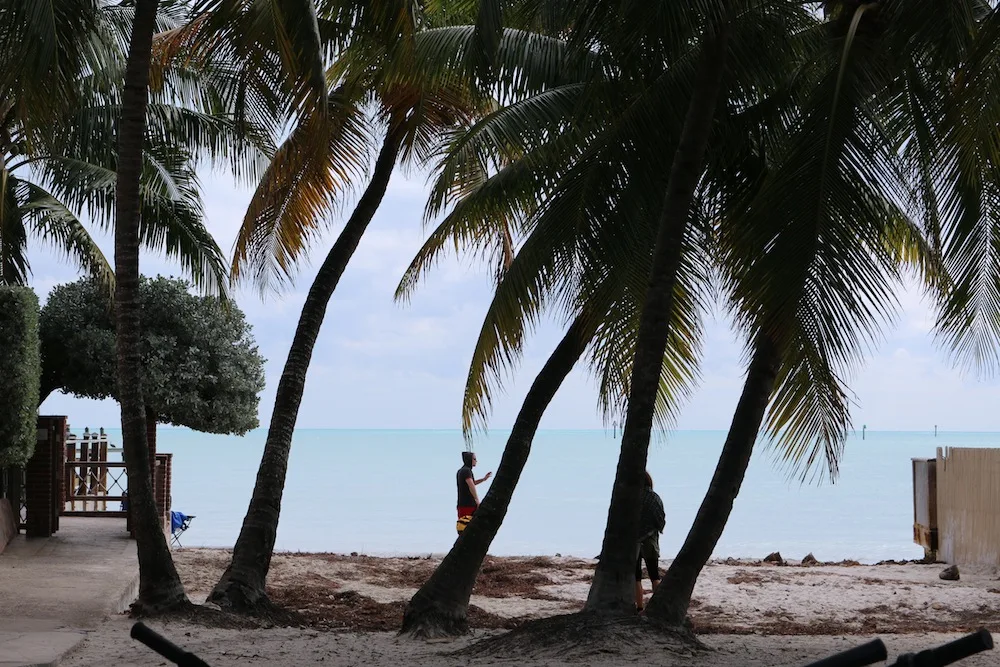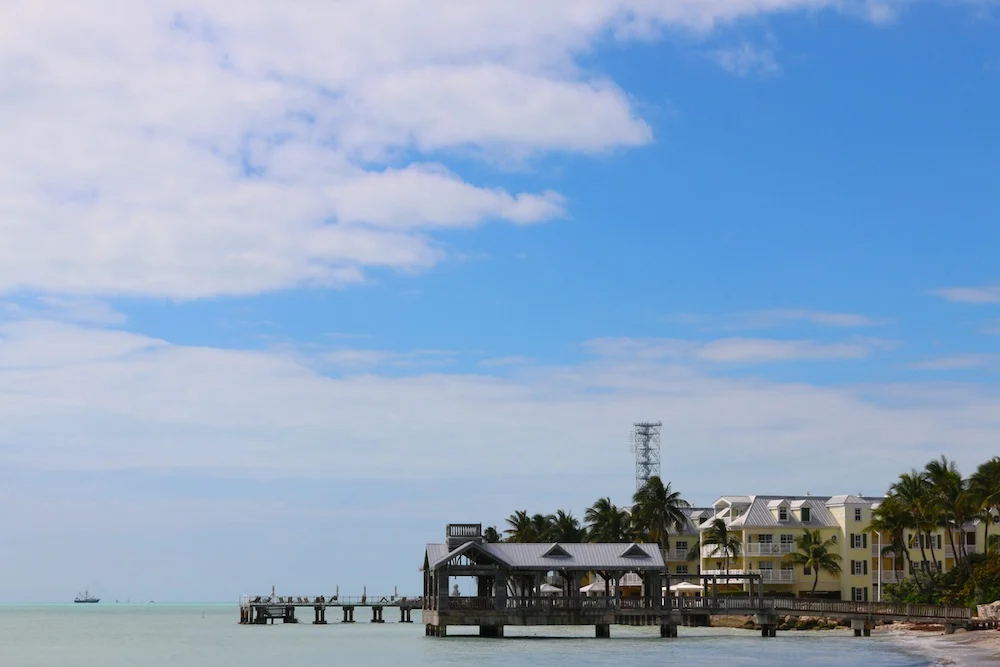 Jet Skiing!
The best way to view Key West from a unique perspective
A last-minute idea then began circulating around our group. It was like Chinese Whispers.
"Look, someone's jet skiing."
"I LOVE jet skiing"
"I'd love to try jet skiing"
"Hmmm, we could go jet skiing….?"
"Anyone fancy it?"
"I'll do it if you do it…"
"Let's go jet skiing!"
A quick phone call to Barefoot Billy's Watersports and we were booked in to go jet skiing!
It was my first time on a jet ski and I was so nervous. I'm not even sure what I was nervous about now because once I felt the salty air in my hair I was in love. Racing across the waves was like flying. My heart was in my mouth while my adrenaline levels were sky high. Bouncing across the waves had me in hysterics as I dared myself to go faster and faster until the beautiful scenery around me became a blur of sea and sand and salt water.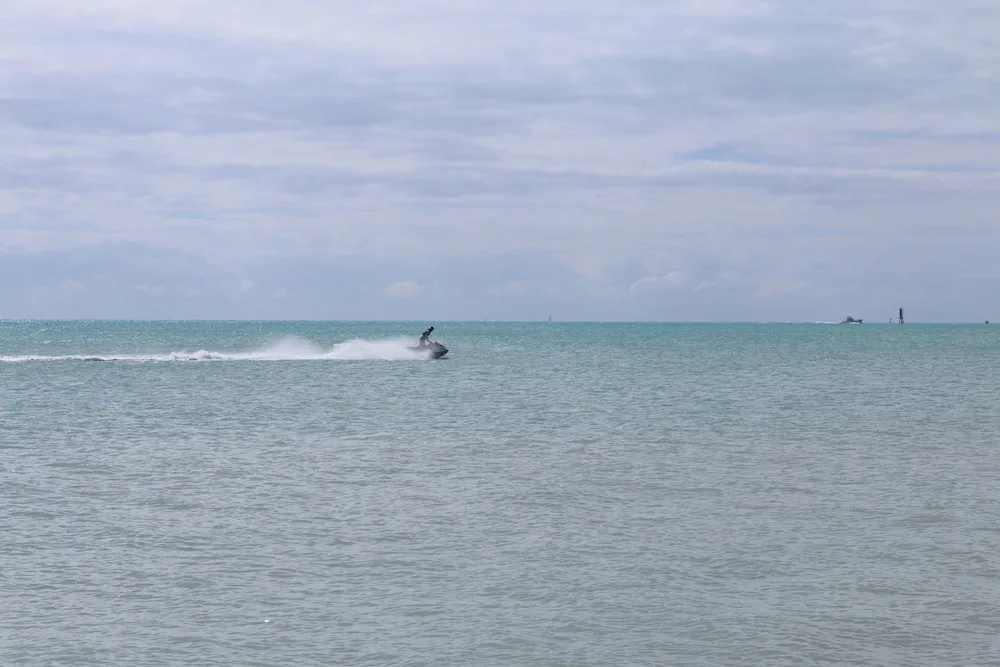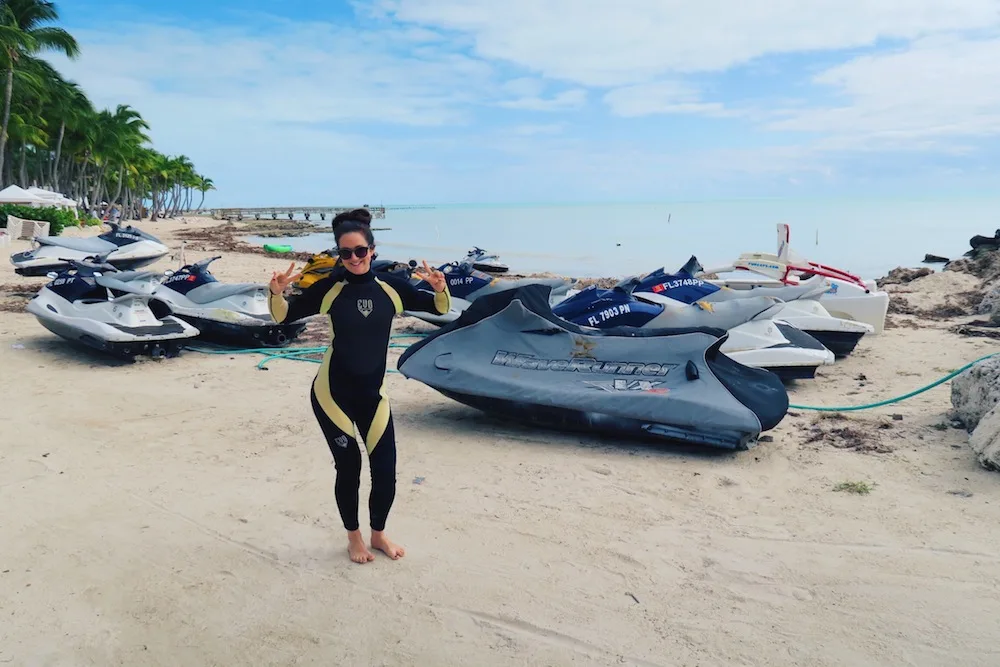 Ghost Hunting
Who you gonna call?
That evening we were meant to try the Nightboarding Experience at Ibis Bay. This is basically paddleboarding or kayaking but the equipment has LED lights that illuminate the water. I was so excited to try this but, unfortunately, due to the weather we couldn't do it.
Instead, we had an amazing seafood feast the Stoned Crab which was part of our hotel where we (quite literally) had towers of seafood. We then headed in to town to do a ghost hunting tour with Sloan's Haunted Key West.
Key West is thought to be one of the most haunted places in all of the United States so a ghost hunting tour is a must for both believers and sceptics. I must admit, I'm a sceptic but I still had so much fun. We visited the most haunted spots in the town with gadgets and gizmos to find the ghosts. They weren't very chatty on this particular evening but a few made contact by intercepting radio signals and sending our thermometer readings hot and cold.
Our guide was so passionate and was the best storyteller. He told us about dramatic deaths and spooky appearances as we stood in the dark next to the graveyard. We had a doll that lit up whenever a ghost came near and another that giggled when it felt a spirit.
If you're into spooky stuff, this tour is a must.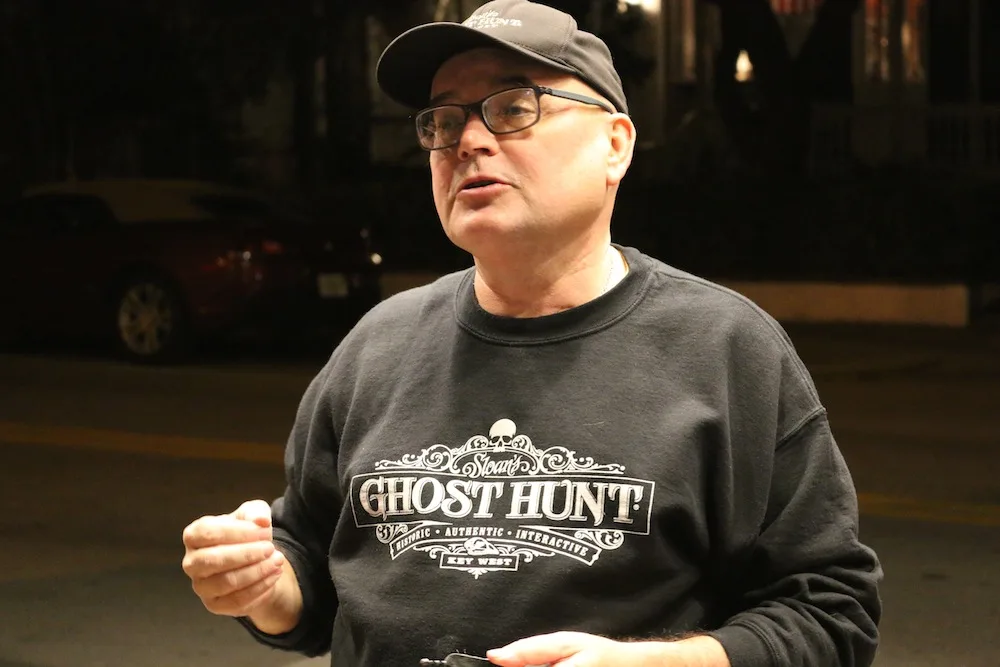 ---
Stay tuned for my next blog post as I have a video coming from the Dry Tortugas National Park – this was the ultimate highlight from my trip to the Keys.
Massive thank you to the Florida Keys & Key West Tourism for hosting my incredible stay.