Did you see my last posts about why I think Valencia is the perfect destination for a weekend escape? If you didn't, check that out first!
I fell head over heels in love with Valencia, Spain's third city. I had a little longer than a weekend in Valencia but it's the perfect city for a 2-3 day break from the UK.
Valenica caught me off guard as I hadn't expected to love the city so much. I'm finding myself telling anyone who will listen why they should visit!
If you're planning to visit Valencia for a long weekend, here's my guide for a perfect weekend in Valencia.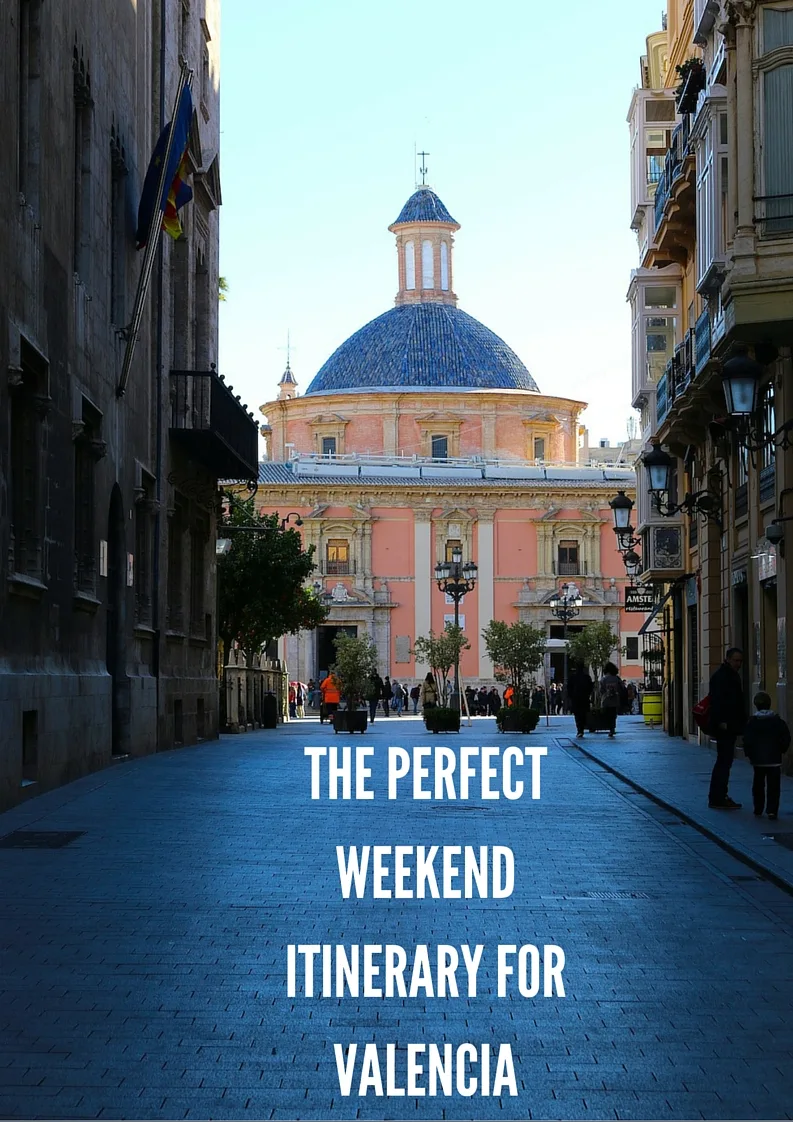 How to get to Valencia
It's easiest to fly to Valencia. You'll find cheap flights with budget airlines all year round. There are more flights in the summer and you will find more bargains if you book in advance. Check out Skyscanner to see your best options.
The airport is very close to the city centre so a taxi from the airport to your hotel won't cost too much. It was about €20 from the historical district of Valencia to the airport.
Where to stay in Valencia
I stayed at the Caro Hotel in the historical district and I can't recommend this gorgeous hotel enough. It's sleek, stylish and modern and filled with character as the building was the old Palace of the Marquis of Caro. The boutique hotel is simply stunning, the location is perfect, the staff were lovely and the breakfast was delicious – I recommend the eggs benedict (every day for 4 days!)
How long to go for
If you can, I'd make Valencia a long weekend visit. Friday morning until Sunday evening would be perfect. This weekend guide to Valencia is roughly based on these dates.
Things to know before you weekend in Valencia
Currency: Euro
Weather: Great – lots of sunshine and high temperatures. I visited in January and it was gorgeous.
Best time to visit: Spring and autumn are best. Summer is VERY hot and you could be unlucky in the winter and have grey skies and rain.
How to get around: Cycle or walk
What to eat: Paella!
What to pack: Comfy shoes and casual clothes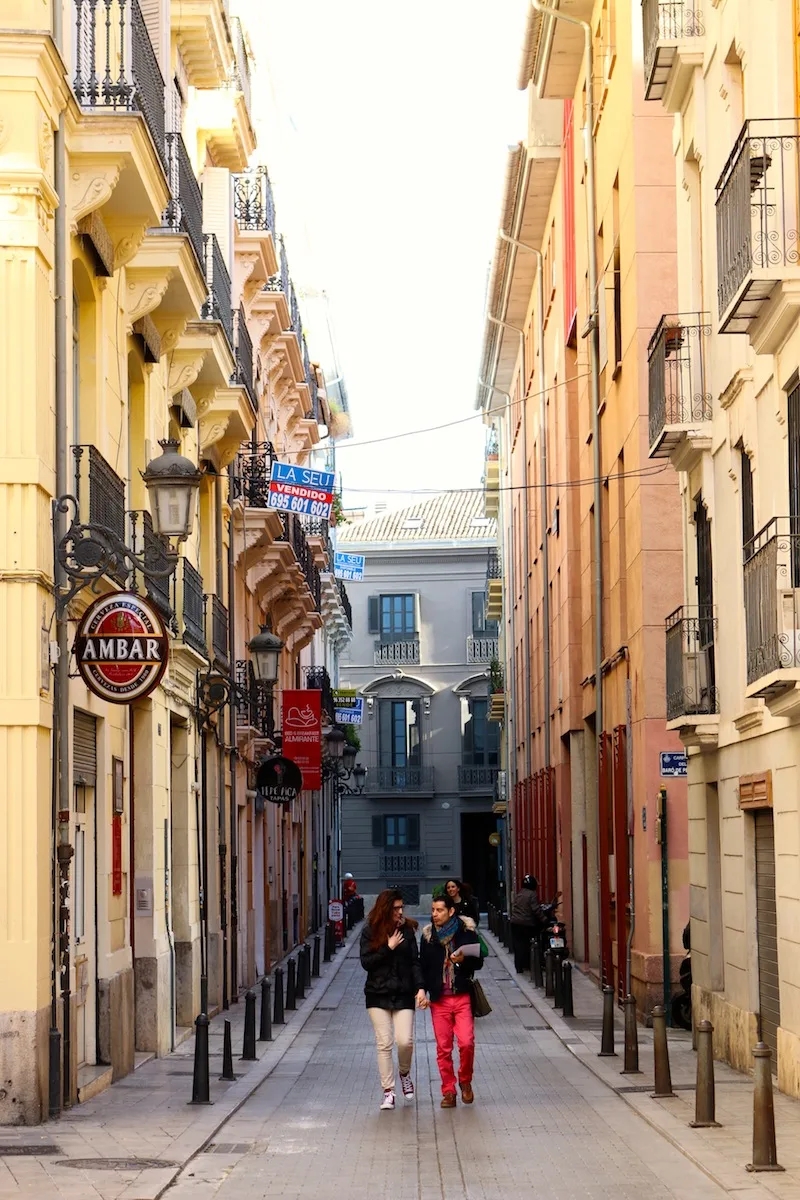 Here's how to spend the perfect weekend in Valencia
Friday – Explore the historic centre on foot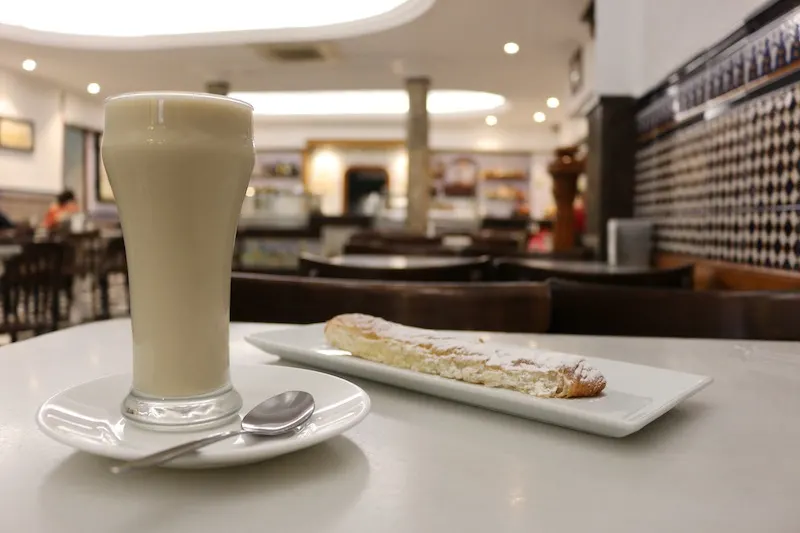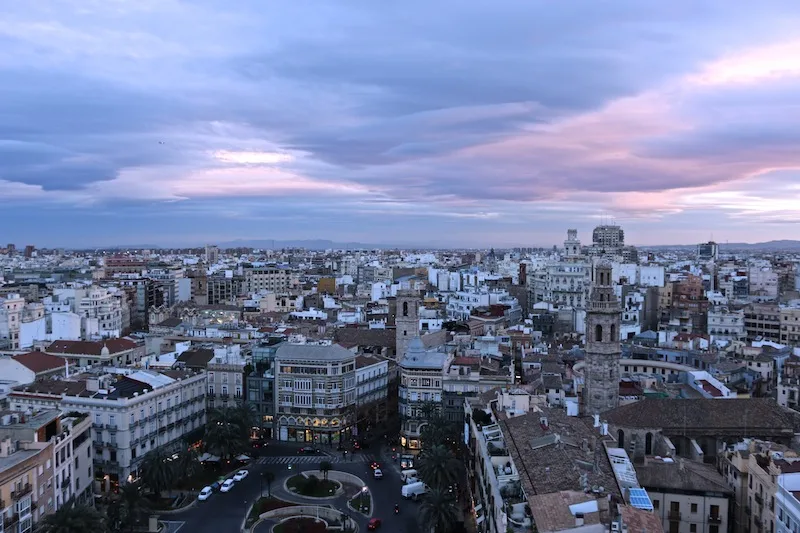 For your weekend in Valencia, try and arrive early on your first day. Yes, even if that means booking the ridiculously early Ryanair flight. I know, no one likes getting up that early but it's so worth it when you arrive early enough to have a full day in the city.
Arrive early in Valencia, dump your bags at your hotel, grab a map from reception and head out and explore.
If you choose to stay in the Caro Hotel then you're perfectly situated near the historic centre to see all the main sights (another good reason to book this hotel!)
Travel Hack Tip
The medieval layout of the city is really confusing and, if you're anything like me, you'll get hopelessly lost down the narrow alleyways and the maze of roads lined with tall buildings. I'd recommend just walking and allowing yourself to get lost – just make sure you're wearing comfy shoes and you have a card from your hotel so you can ask for directions or get a taxi back.
While you're in Valencia's historic centre, make sure you see…
Plaza de la Virgen – begin in this gorgeous square and soak up the atmosphere. Enjoy the mini gardens filled with orange trees, the buzz and excitement from visitors and admire the cathedral from outside and within. Check out the Basilica of the Virgin and get your photo taken next to the Turia Fountain.
There are bars, cafes and restaurants around the square but they are for tourists so expect the prices to be sky high.
Plaza de la Reina – On the opposite side of Plaza de La Virgen you will find Plaza de la Reina, a bustling square and one of the city's hotspots. You'll find lots of bars, cafes and tapas restaurants and plenty to keep you entertained as you enjoy the sunshine and people watch.
Central Market – Take a wander down the nearby streets as they're great for shopping. If you can, head to Central Market, an enormous market with over 300 stalls.
Afternoon pick-me-up – During your weekend in Valencia you simply have to head to Horchateria de Santa Catalina, a very traditional café where you can have horchata and fartons. Horchata is made with ground tigernuts and tastes and looks like a very sweet milk. It's served icy cold and usually enjoyed with fartons which is a pastry similar to a croissant sprinkled with icing sugar.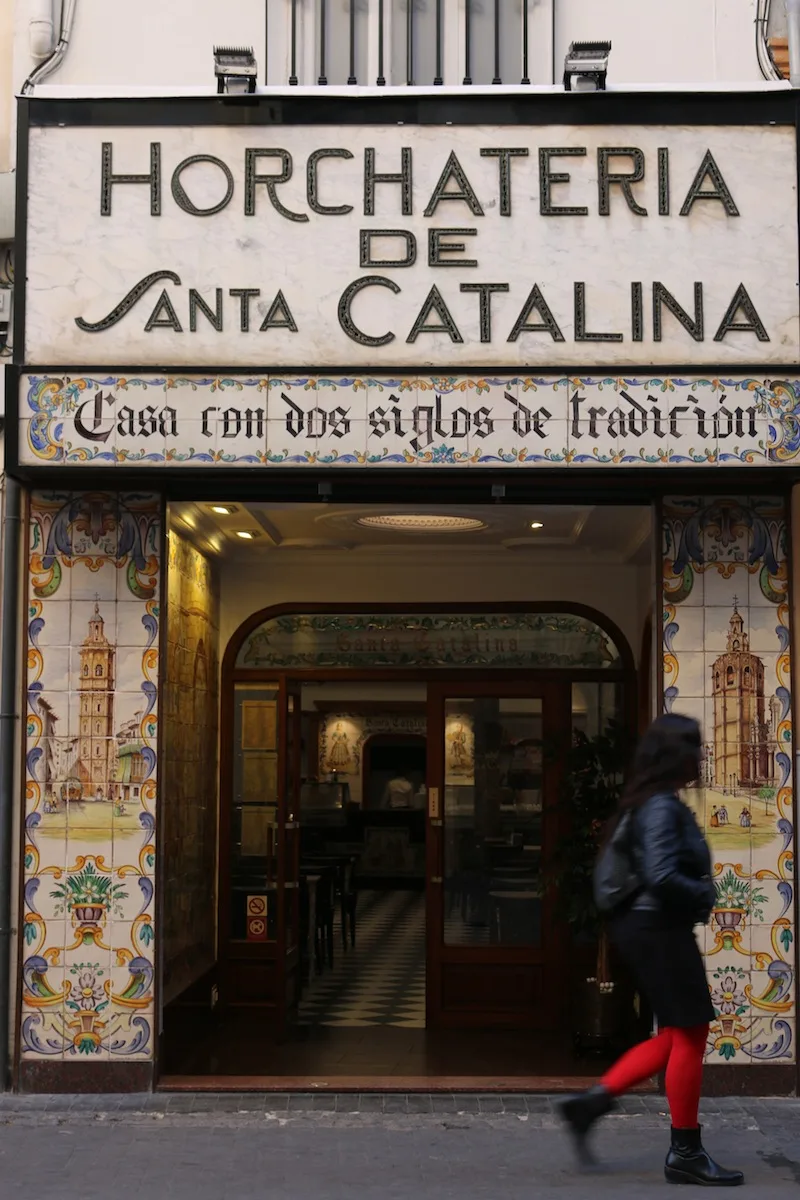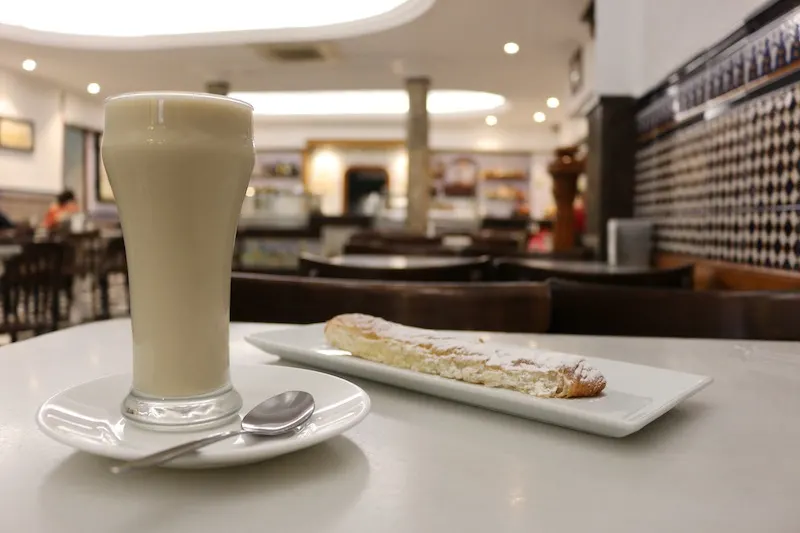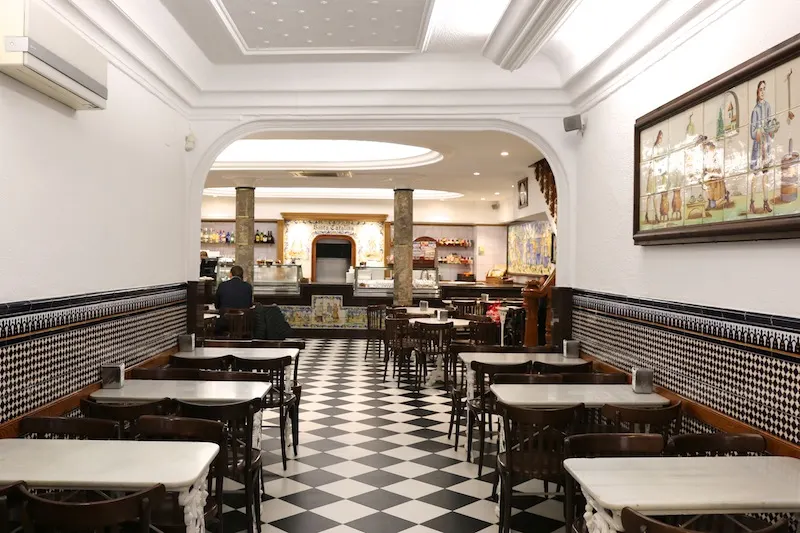 It's sweet and filling and will keep you going until dinner time.
Evening
Just before sunset, head to the bell tower which is accessed through the cathedral in Plaza de la Virgen. You have to pay a couple of Euros to climb to the top where you'll have gorgeous views over the city. Sunset is the best time of day to see this as it will look really pretty.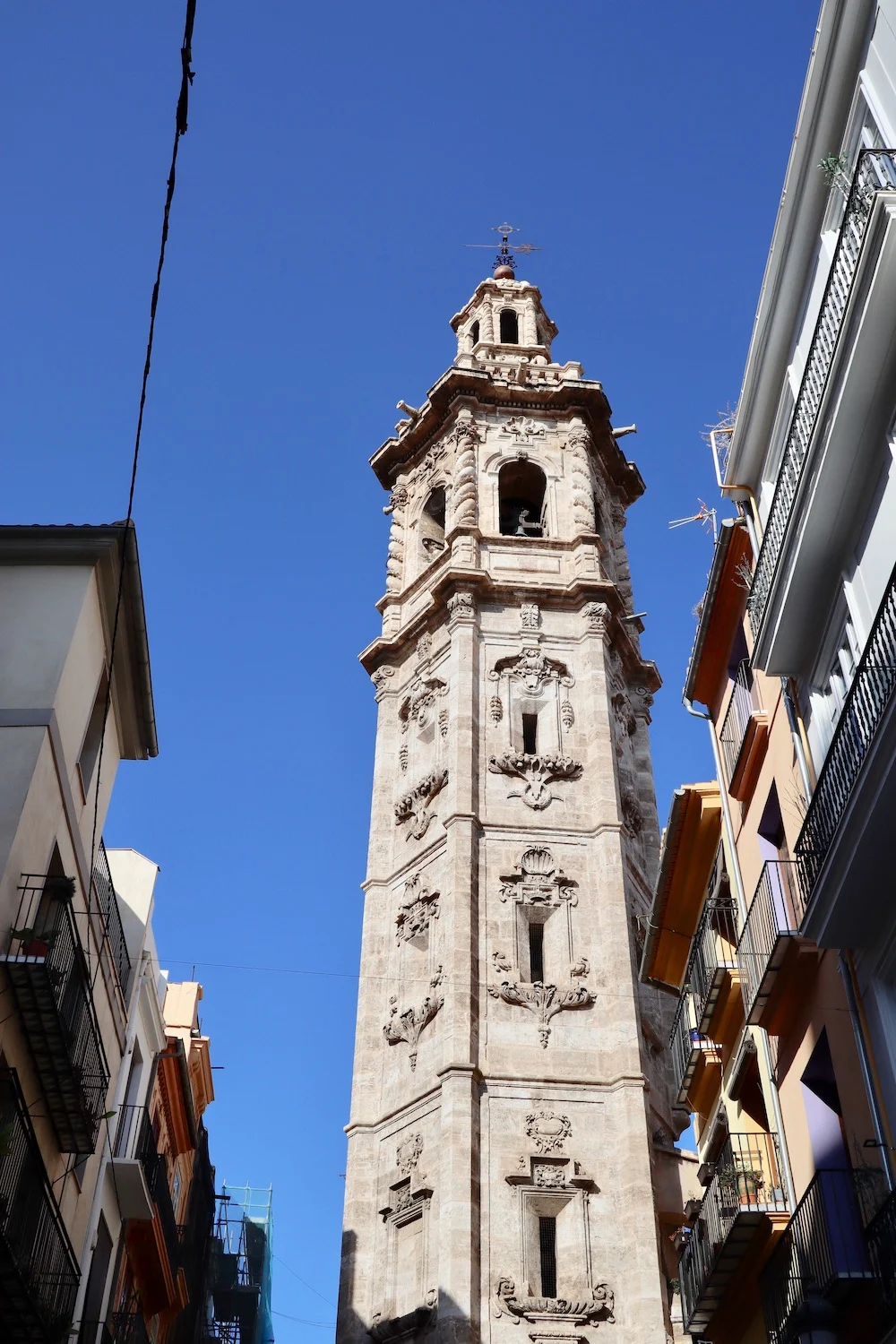 When you come down from the tower there will be a completely different atmosphere in the square as the lights flicker on and darkness descents.
Head back to the Caro Hotel and enjoy a cocktail in their stylish bar. Sit outside next to the lap pool and feel a bit like a movie star. (If you're staying at the Caro Hotel you'll get a voucher for a free drink)
Dinner
The Spanish eat dinner very late at around 9pm. You will find restaurants serving food earlier but it's best to wait until the local time to get the real atmosphere.
If you'd like a really special dinner during your weekend in Valencia then dine at Riff Restaurant where chef Bernd H.Knöller, a German chef who has 1 Michelin Star, cooks up a storm.
Your weekend in Valencia: Saturday
Your cycling tour around the city
Breakfast – Today is a going to be a busy day, so prepare yourself with a big breakfast! If you're staying at the Caro Hotel, start the day with eggs benedict – they were so delicious I had them every single day I was there.
Hire a bike
Head to Passion Bikes and hire a bike for the day or you could hire one for your whole weekend in Valencia.
Before you leave make sure you either have a map or locations pinned into Google Maps on your phone. It's actually an easy city to navigate (minus the historical district) but you don't want to waste precious time getting lost.
Turia Gardens
Head to Turia Gardens, one of Spain's largest urban parks. The 9km park that snakes through the city is filled with things to see and do. The park is absolutely stunning and it gives Valencia such a unique character. It is filled with people exercising or just enjoying the gorgeous outdoor space and greenery.
Turia Gardens was originally a river and it was created due to a flood. Locals decided to redirect the river around the city to avoid flooding it again. The city was left with a dry riverbed which they turned into an incredible park.
Make sure you stick to the cycle lanes and make your way all the way to the west where the biopark is. Then slowly make your way east until you reach the City of Arts and Sciences. Make sure you stop to admire the many bridges along the way.
Take a look at Duncan's post over on Urban Travel Blog for more info about Turia Gardens.
Once you reach the City of Arts and Sciences take some time to admire the work of architect Santiago Calatrava. There is so much going on inside but the outside will keep you entertained for some time too. There are places to eat within the City of Arts and Sciences. Yes, they will be pricey but I think it's worth it to eat in such a spectacular location.
Beach time!
Hop back on your bike and continuing cycling for about 15 minutes and you'll come to the beach.
First you will come to Marina Real Juan Carlos where the Formula 1 Grand Prix was held. You will see the Veles e Vents Building and the Tinglados Old Stock Buildings. Keep cycling and soon you'll see the gorgeous golden sands of Las Arenas Beach. There are bars and restaurants along the beach and a great boulevard for a slow stroll or to carry on cycling.
If you need a drink to cool off then check out Las Arenas Hotel. This 5* hotel is a member of the Leading Hotels of the World. The Neptuno Hotel is another good option and its Omega Terrace is a great place for a relaxing drinking overlooking the sea.
Dinner time
Head to Mercado de Colón this evening, a beautiful market often compared to London's Covent Garden. It's buzzing at night with stylish bars and restaurants – there's lots of people watching to do here!
I'd begin at one of the cool bars upstairs before heading downstairs to Ma Khin Café, a healthy fusion food restaurant. Go for the tasting menu to try a little bit of all their specials.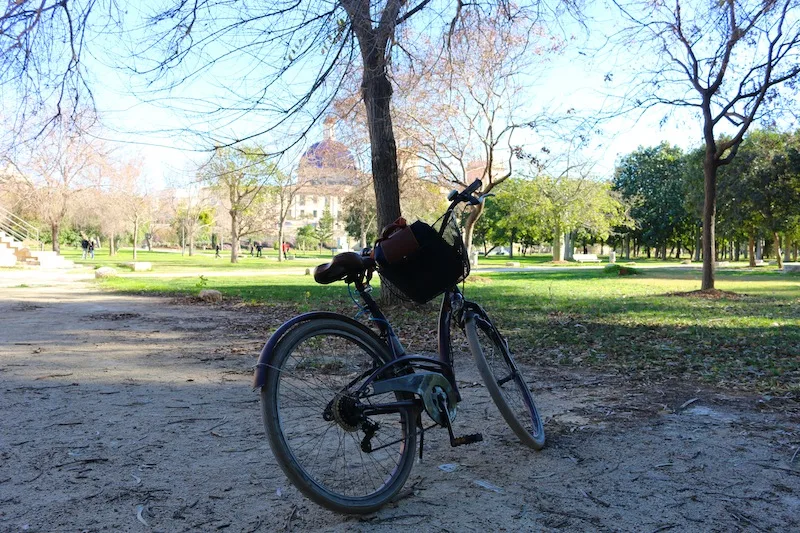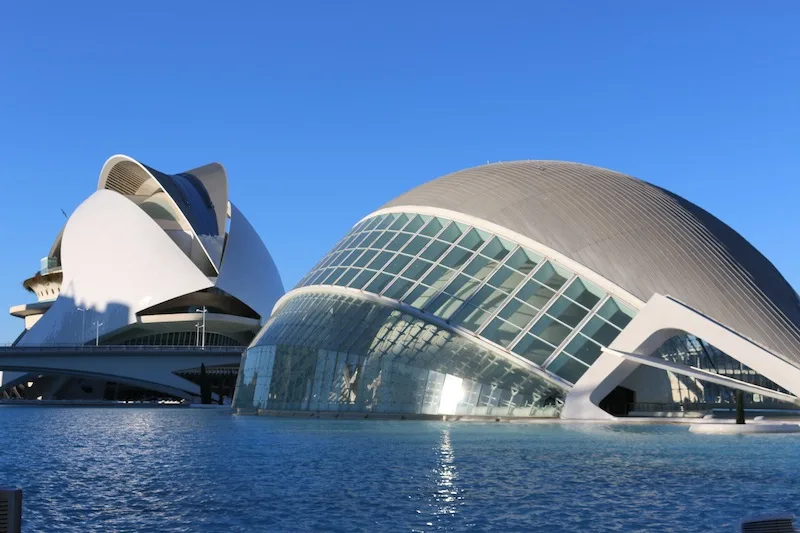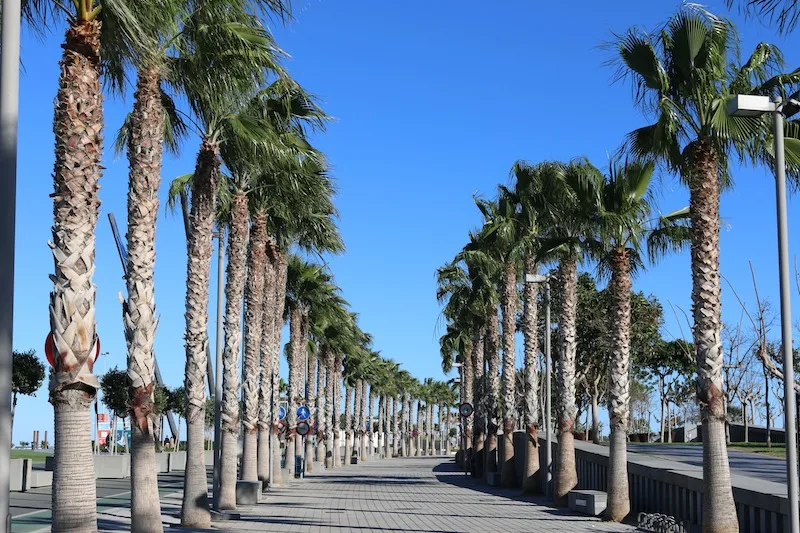 ---
Your weekend in Valencia: Sunday
Shopping, exploring and eating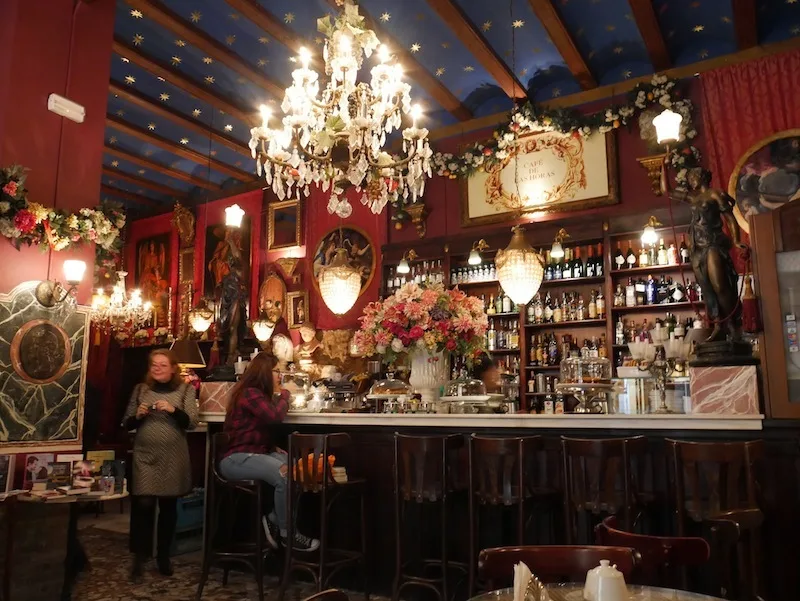 If you're hoping to get some great photos then I recommend getting up early on Sunday morning and getting out and about in the city. You'll see locals heading to church but other than that things will be pretty quiet.
Head to Cafe de las Horas, just off Plaza de la Virgen, for a coffee or a freshly squeezed orange juice. The coffee is great but the main attraction here is the grand and completely OTT decor. It's gorgeous!
Head to the Ruzafa Area, the new hot spot of the city and often referred to as Valencia's version of Shoreditch 10 years ago. It's a multicultural area filled with artists, creatives, hipsters and students. It's now attracting young professionals who like the alternative scene here and lots of stylish bars, cafes, restaurants, boutiques, galleries, markets and generally 'cool things' are popping up. This is a great place to spend a chilled out Sunday afternoon.
There are loads of places to grab lunch, snacks and drinks so stick around for lunch. I also recommend popping into El Desvan Del Cafe, they specialise in cocktails, cakes and G&Ts – is there anything not to love about that!?
Check out The Streets of Ruzafa on For 91 Days for more info about the area.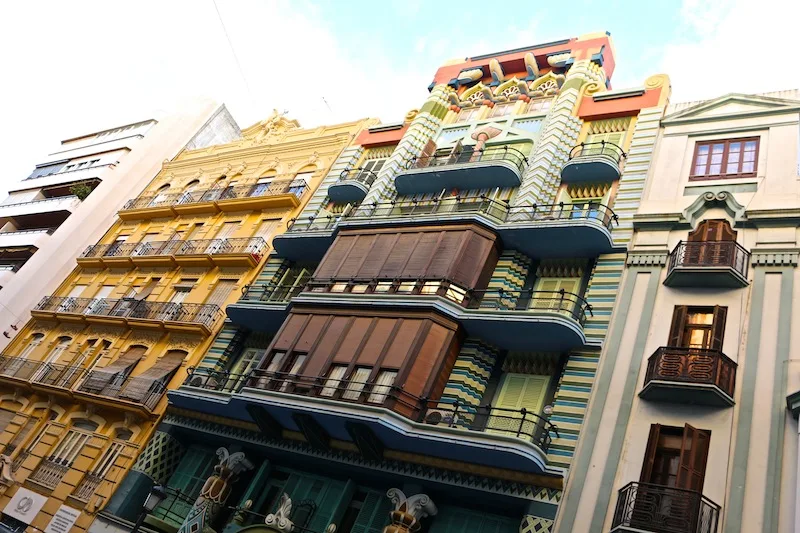 I visited Valencia with The Travel Mob with the support of Valencia Tourism.
If you enjoyed this post you can follow along for more updates: