If you've ever heard Budapest being described as a 'fairytale city' it's because of this place; Fisherman's Bastion.
Fisherman's Bastion is in Budapest's Castle District located next to Matthias Church on the Buda side of the city. This gorgeous, neo-Gothic viewing platform is dramatically medieval looking and provides one of the best viewing spots in Budapest (read: Best selfie spot in the city!)
Just behind you is Matthias Church – which is just as incredible on the inside as it is from the outside – and not far away is Buda Castle. In front of you is a panoramic view across all of Pest and the Danube River. You can see the famous Chain Bridge, the first permanent bridge to link the two cities and create the bond that brought them together. Your eyes can't help but be drawn to the city's most famous building, the Hungarian Parliament Building.
And if you ever tire of those views, just walk between the 7 turrets and feel as though you've stepped directly into a Disney Film. I was half expecting a handsome prince to come galloping along on his white steed.
Fisherman's Bastion may have been built in the 19th century but I'm sure it was built with photographers in mind. Elle and I were practically squealing in delight when we arrived and just wanted to take all the photos! Each angle provides a perfect frame over the city and the morning sunlight streams through just like it does in the movies.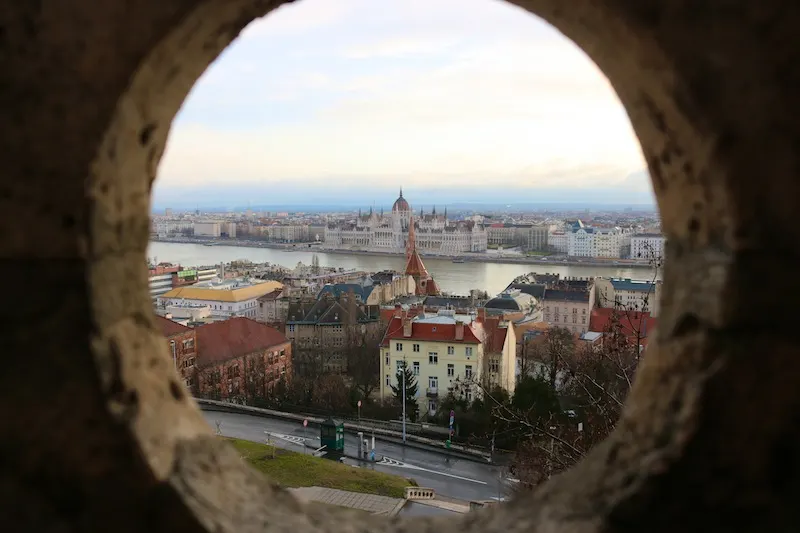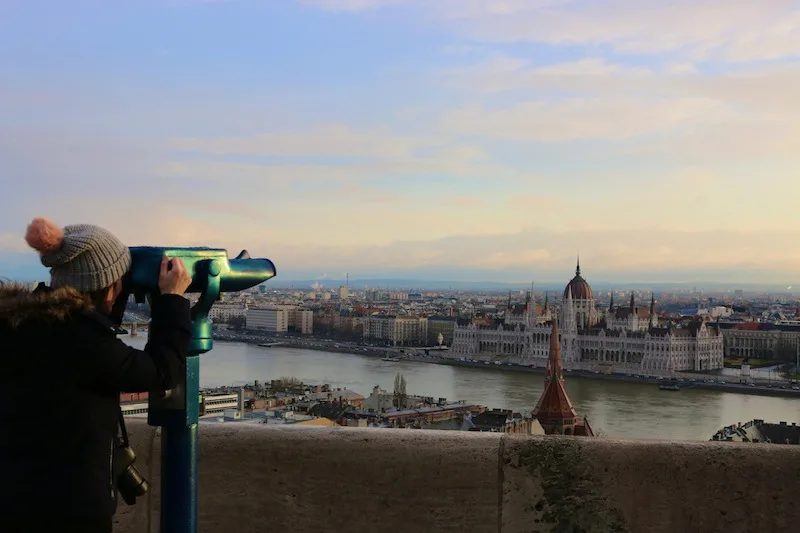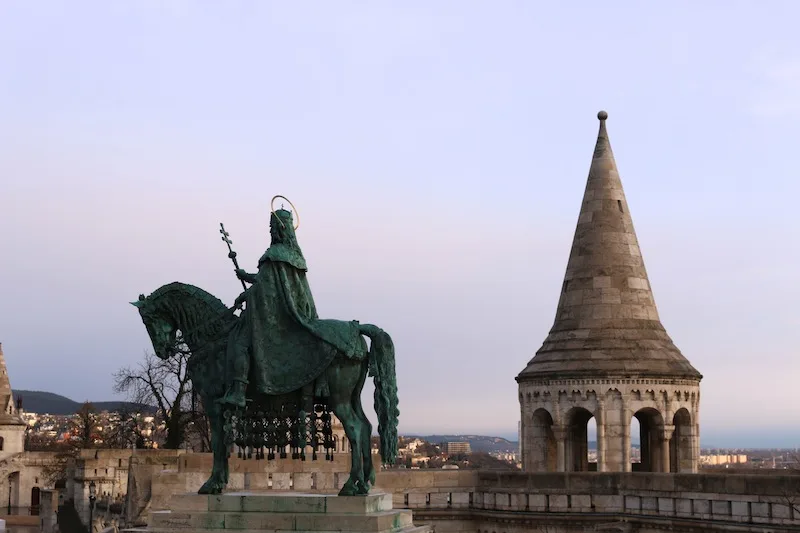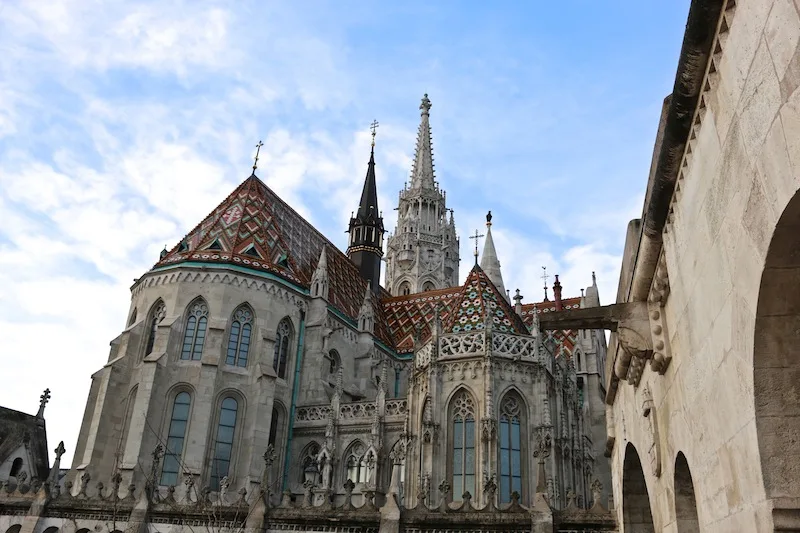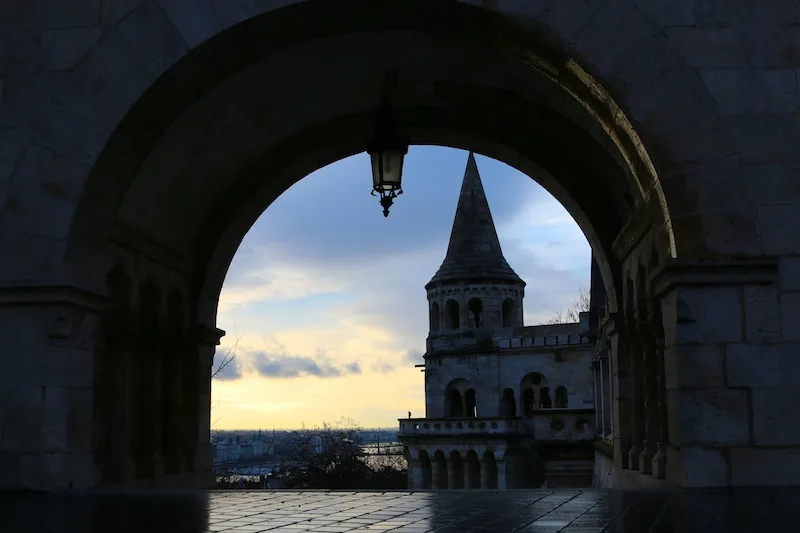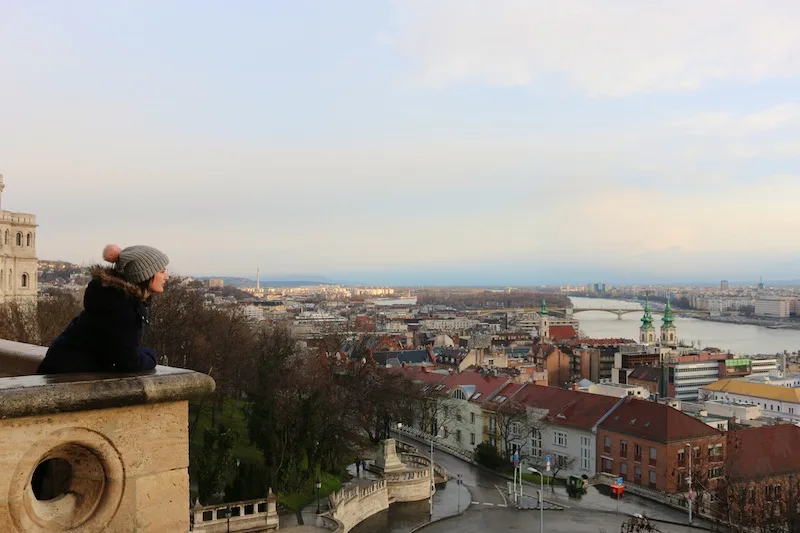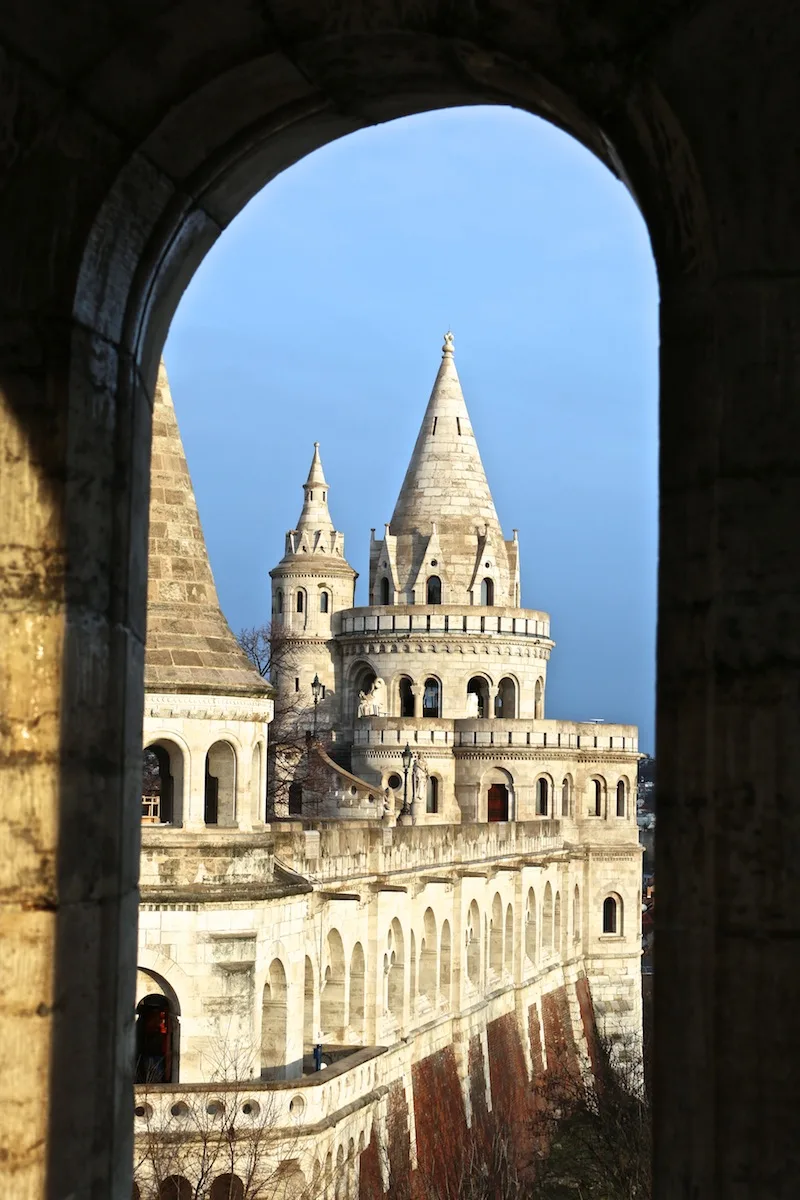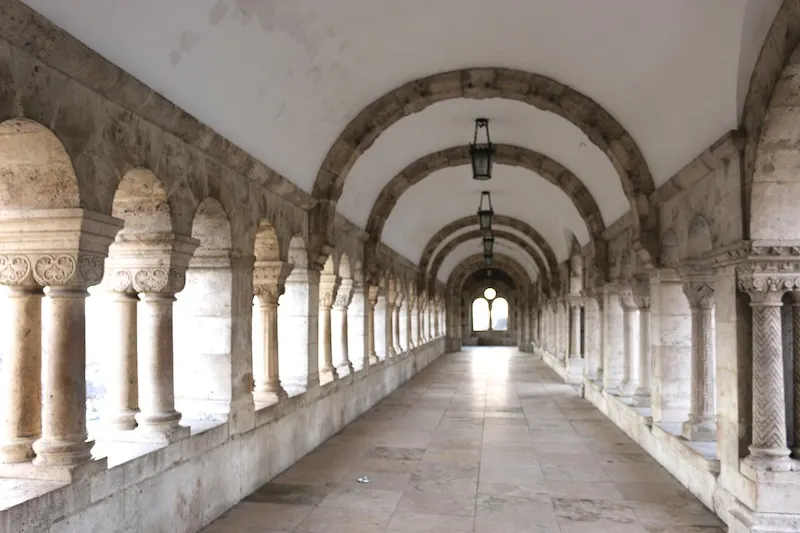 Travel Hack Tips for visiting Fisherman's Bastion
Get there EARLY!
Fisherman's Bastion is one of the most visited places in Budapest so get there early to avoid the crowds. It's open 24/7 so there's really no such thing as too early. These photos were taken at 7.30am and there wasn't another tourist in sight. Fast forward 2 hours and it was swamped with snappy happy travellers all battling for the perfect selfie spot while poking eyes out with selfie sticks.
Another benefit of arriving early to Fisherman's Bastion is that you'll get that beautiful early morning sunlight. If you're visiting in the winter you'll find the skies are often grey and dull so make the most of the magic hours.
Visit Matthius Church
You don't need to pay to visit Fisherman's Bastion but you do need to pay to go inside Matthius Church. If it's a rainy day and you're a church fan then I'd definitely recommend going inside – it's beautiful. I'm a big fan of churches, I just love how peaceful they are and I could stare at the ornate décor all day. Plus, it was pouring down with rain the day we visited so it was a nice break from the cold!
Stay nearby
If you're looking for a hotel near Fisherman's Bastion then I'd recommend Baltazar Budapest. This luxurious but quirky boutique hotel is less than 10 minutes away (full review coming soon).
If you enjoyed this post you can follow along for more updates:
Newsletter | Twitter | Facebook | Instagram